Region residents have been buying more Halloween candy this year as the coronavirus pandemic casts a long shadow over the most spooktacular holiday of the year, but costume sales have fallen as overall holiday spending is projected to shrink.
Strack & Van Til, the Region's largest grocery store chain with 20 supermarkets across Northwest Indiana, has seen a 10% to 15% increase of Halloween candy at its stores compared to last year. Chief Operating Officer Dave Wilkinson said sales are going strong, especially of bags of fun-sized candy.
He said it likely is due to truck-or-treating events, comfort food eating, and families and friends celebrating Halloween at home.
"There is still uncertainty about trick-or-treating, but there likely will be more small parties," he said.
Nationally, Halloween candy sales are up 8.6% this year, according to the National Confectioners Association. Chocolate candies have been especially popular with a 12.2% increase.
COVID-19 generally has been a boon for candy sales at a time when people are spending more time at home and stress-eating. Candy sales are up 4.3% nationwide since the World Health Organization declared the coronavirus a pandemic on March 15, according to the National Confectioners Association.
But it's been a different story for Halloween costumes and other seasonal merchandise.
Costume World at 809 Franklin St. in Michigan City has seen Halloween costume sales and rentals plunge by 75% this year given the uncertainty over trick-or-treating during the pandemic.
"We're still getting lookers," owner Sue Copeland said. "But we would normally have 40 to 45 costumes rented out already, and this year it's three. It's made a big difference."
Year-round, Costume World sells and rents costumes such as of flappers, gangsters, hippies, Elvis and superheroes like Batman and Superman who are especially popular with the kids. It also supplies some of the smaller community theaters that don't have their own costume departments. While the Halloween business has plummeted, overall sales at Costume World barely have dipped during the coronavirus pandemic.
"People are still renting stuff for birthday parties and other parties throughout the year," she said. "On Easter, people rented a lot of bunny costumes and stood outside their cars. I'm expecting the same with Santa costumes around Christmas."
But Copeland doesn't know whether any of the "lookers" who have checked out costumes in the store will come back and buy or rent.
"People are probably still going to go to bars and have parties," she said. "But they don't know about trick-or-treating yet."
The Halloween season typically means a surge in business for Northwest Indiana retailers, including the pharmacies and grocery stores that stock shelves full of candy and the pop-up Halloween shops that take over empty storefronts like the former Ashley Home Furniture in Schererville. Year-round brick-and-mortar shops like Party City in Highland, Hobart and Valparaiso also rely on the seasonal boost in sales.
Steven Silverstein, president and CEO of Spirit Halloween, told the National Retail Federation he was optimistic business would be comparable to last year with customers celebrating Halloween differently during the pandemic. Spirit Halloween's local stores in Schererville and Hobart have adjusted to the pandemic, such as by stocking a wide array of face masks.
"We know that Halloween will look different for many, and Spirit Halloween is here to help fans find unique and safe ways to celebrate the season," he said. "We're stocked with everything for themed video parties, decked out family dinner parties, costumed movie marathons and décor that lets all the neighbors know who loves Halloween the most on the block."
The National Retail Federation forecasts $8 billion in consumer spending this Halloween holiday, down from nearly $8.8 billion last year with a drop-off in costume sales and increased spending on candy and home decorations. Those celebrating, however, plan to spend $92.12 on average, up from $86.27 the previous year, the survey found.
Death Studios in LaPorte actually has seen record sales this year of its high-quality, uber-realistic masks of zombies, vampires, ghouls, monsters, killers, evil clowns, witches and the demonically possessed that generally sell for between $85 and $115.
"Our masks are higher-end," said Jeff Death, who's been making them for more than 40 years after deciding a factory job wasn't for him. "We're geared toward collectors with higher-quality, thicker-than-usual masks. I thought Halloween would be over this year. But I think the stimulus helped."
Death Studios caters to hardcore Halloween enthusiasts, haunted house actors, and those looking to decorate their lawns, a practice that COVID-19 hasn't stopped or slowed down at a time when more people are spending more time at home.
"Halloween is the second largest holiday for home decorations of the year," he said. "I think between the unemployment checks and the stimulus checks, people had money to spend to collect and add to their home displays."
Gallery: The Pav at Wolf Lake has some coronavirus PSAs
If you could go ahead and stay 6 feet apart, that'd be great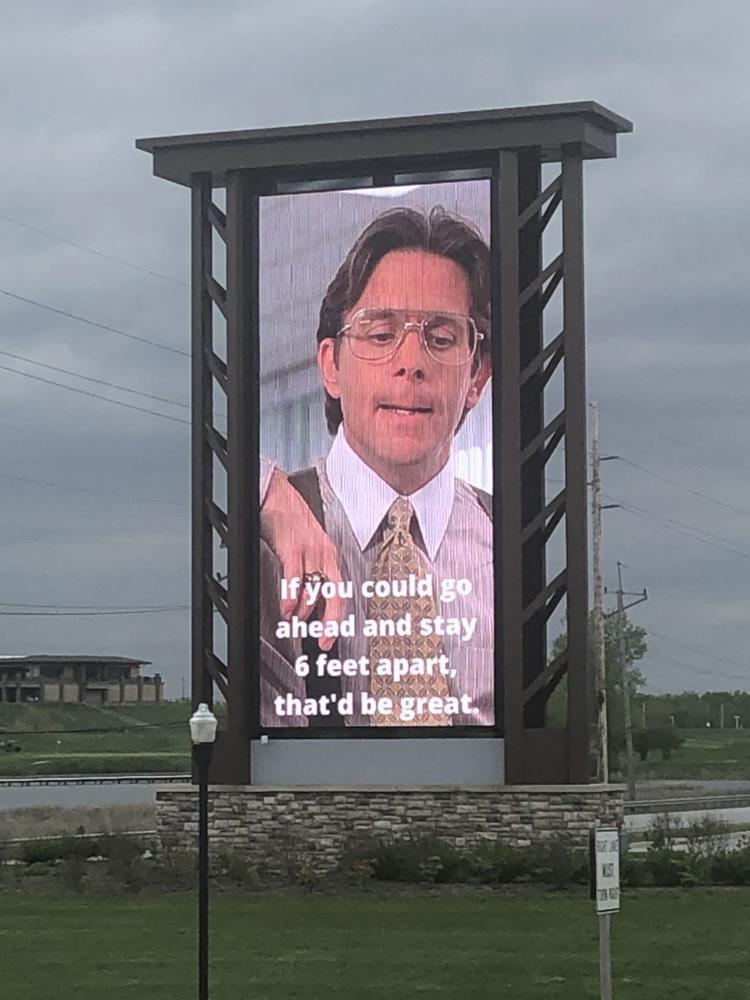 Don't stand so close to me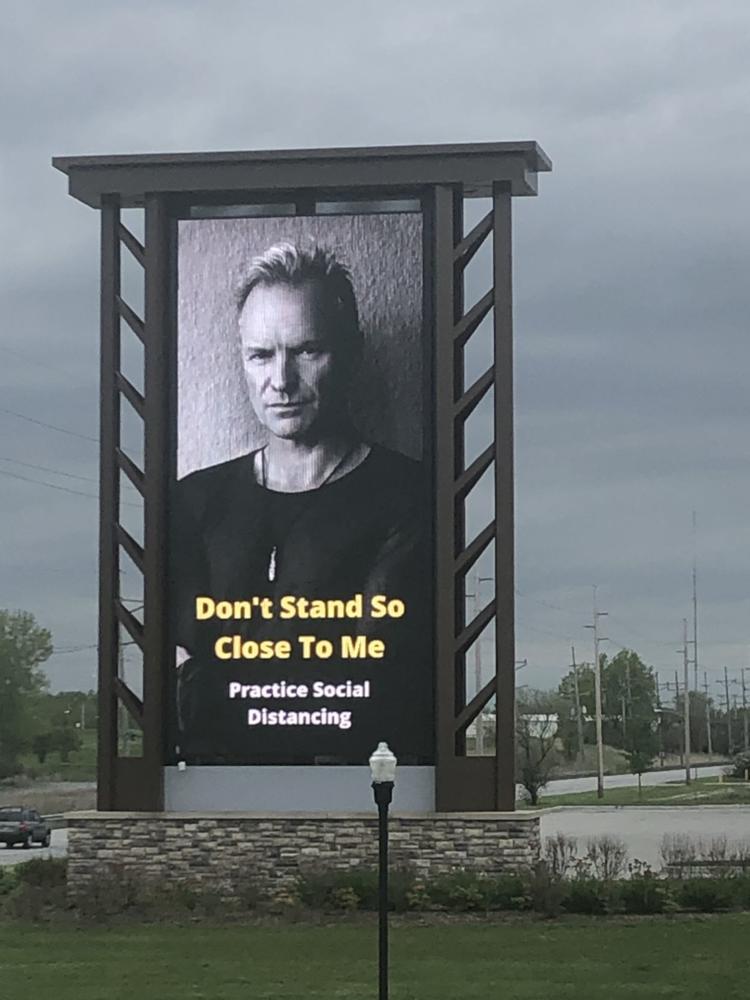 Feeling sick? Stay home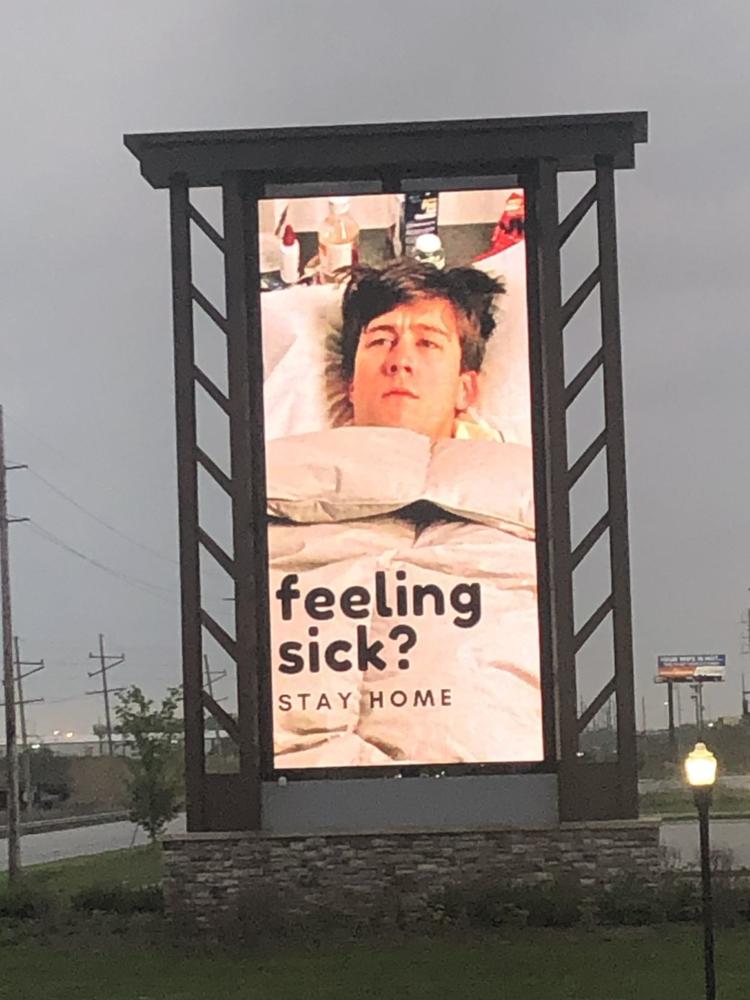 Wash your hands! Gosh!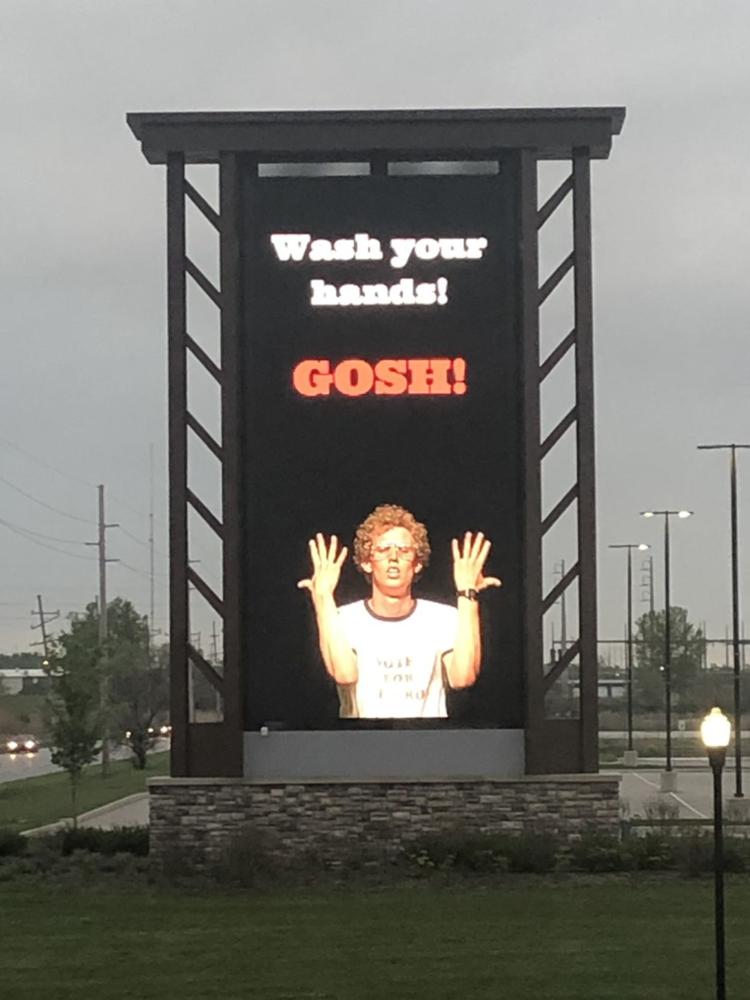 Be excellent to each other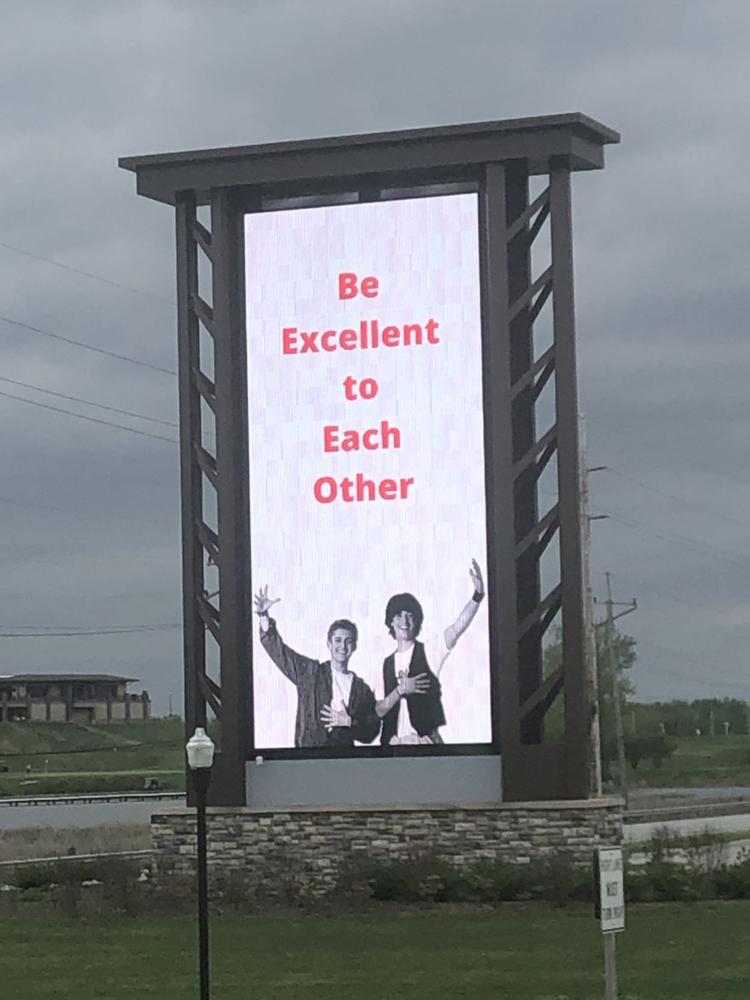 Crowds, nah. Social distancing, yeah.
Keep calm and don't touch your face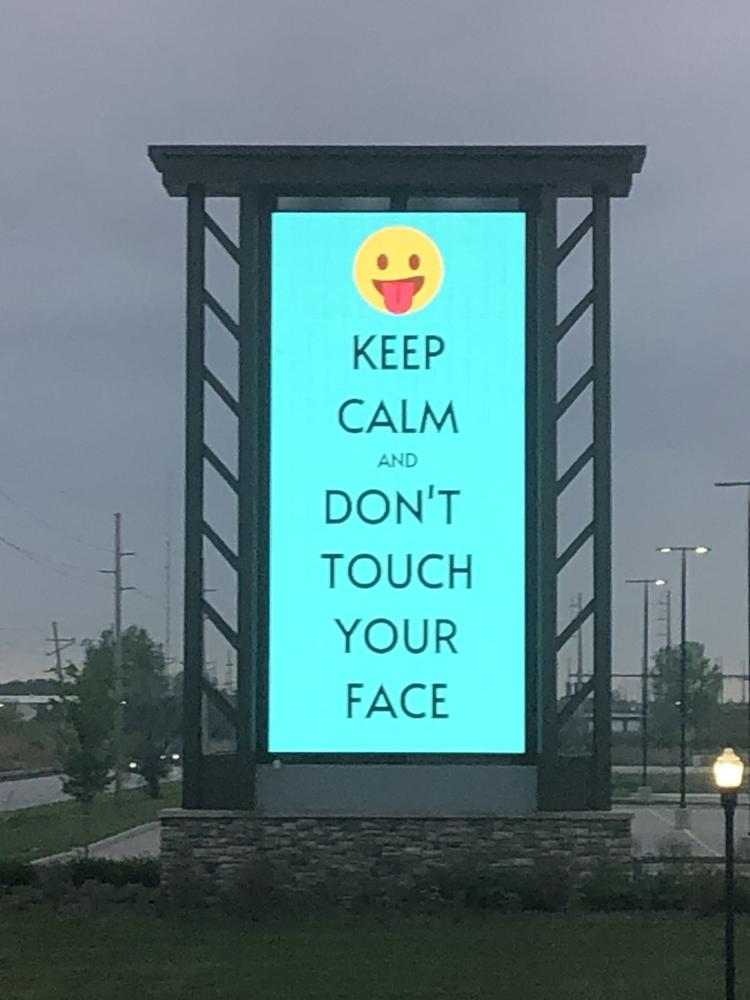 We've leveled up to Stage 2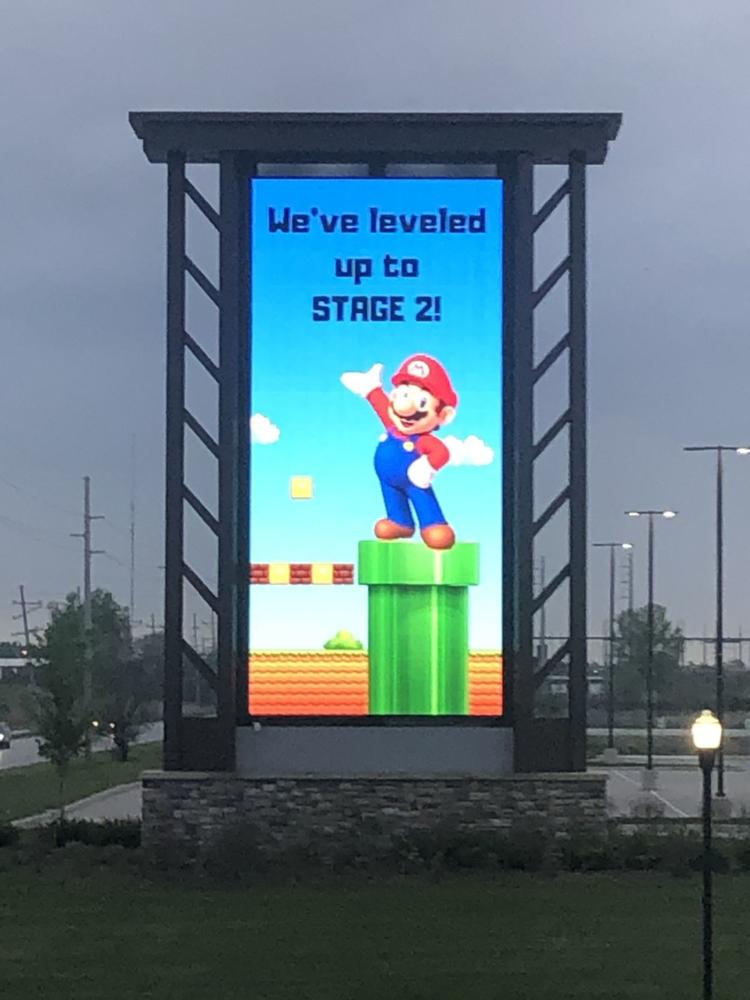 Stage 2: Manufacturing and construction fully open with social distancing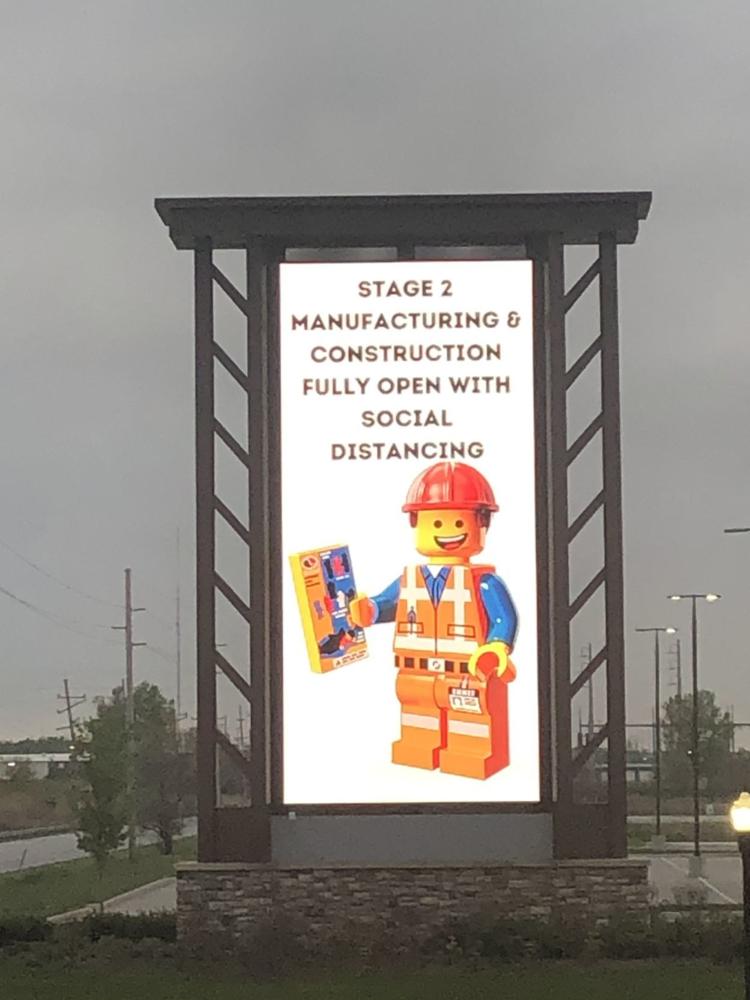 Stage 2: Retail stores open at 50% capacity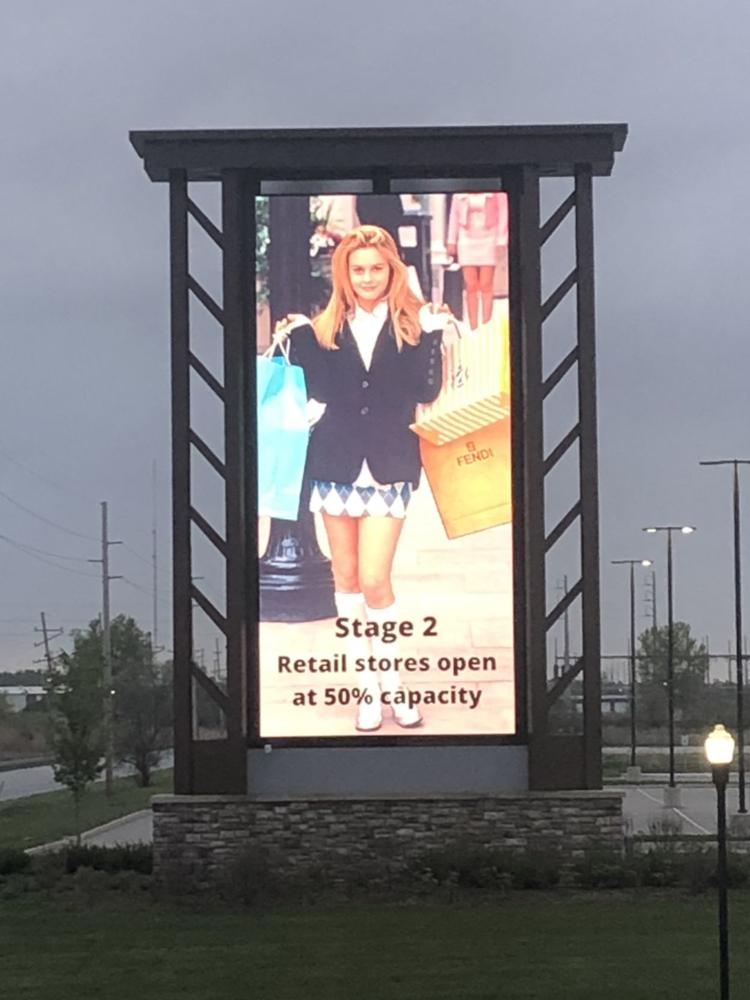 Stage 2: Salons, tattoo shops, etc. open by appointment only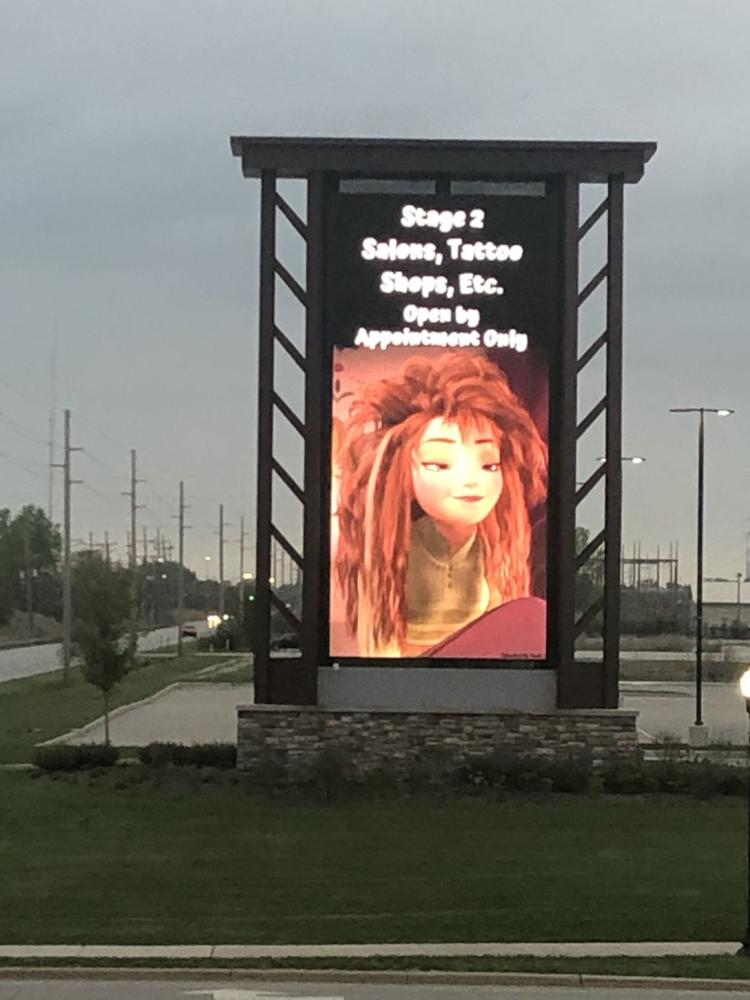 Gallery
The business news you need
With a weekly newsletter looking back at local history.