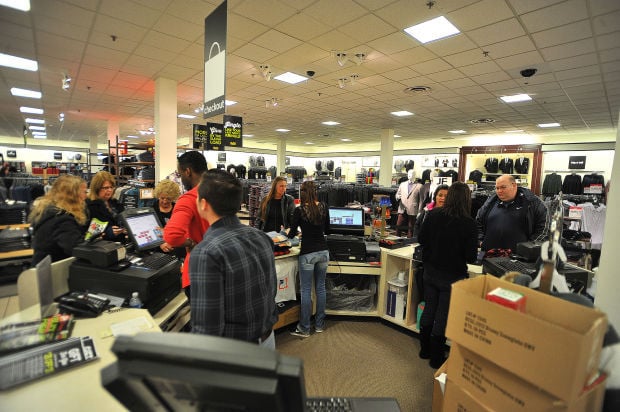 After the turkey's been torn apart and the leftovers are stuffed in the fridge, Region residents will again hit the malls as the holiday shopping season kicks off.
Once again, Thanksgiving evening marks the unofficial start to the annual Christmas shopping frenzy in Northwest Indiana, with malls opening in the evening and big-box stores at varying times throughout the holiday.
The Southlake Mall, at U.S. 30 and Mississippi Street in Hobart, opens at 6 p.m. on Thanksgiving and stays open until midnight. It reopens at 6 a.m. on Black Friday, when it will remain open until 10 p.m., and will be open for extended hours from 9 a.m. to 10 p.m. Saturday.
The Lighthouse Place Premium Outlets, at 601 Wabash Street in downtown Michigan City, will be open from 6 p.m. to midnight on Thanksgiving and will reopen at 6 a.m. Friday. Several stores such as Nike, Michael Kors and Roberto's Pizzeria plan to stay open overnight.
River Oaks Center, at 96 River Oaks Court Drive in Calumet City, plans to keep traditional Black Friday hours. It will be closed for Thanksgiving and open from 5 a.m. to 9 p.m. Saturday.
Big-box stores with Region locations that plan to open on Thanksgiving Day include Bass Pro Shops, Best Buy, Big Lots, Cabela's, CVS, Carson's, Dick's Sporting Goods, Dollar General, GameStop, JCPenney, Kohl's, Kmart, Macy's, Meijer, Michaels, Sears, Target, Toys R Us, ULTA, Walgreens and Walmart.
Kmart opens at 6 a.m. Thursday, but will not have doorbuster deals until 6 p.m., Big Lots and Dollar General open at 7 a.m., Bass Pro Shops and Cabela's at 8 a.m., Carson's at 11 a.m and JCPenney at 2 p.m. Best Buy, Kohl's and Macy's open at 5 p.m. Thanksgiving day, while Dick's Sporting Goods, Sears, Target and Walmart open at 6 p.m.
Other store hours may vary by location.