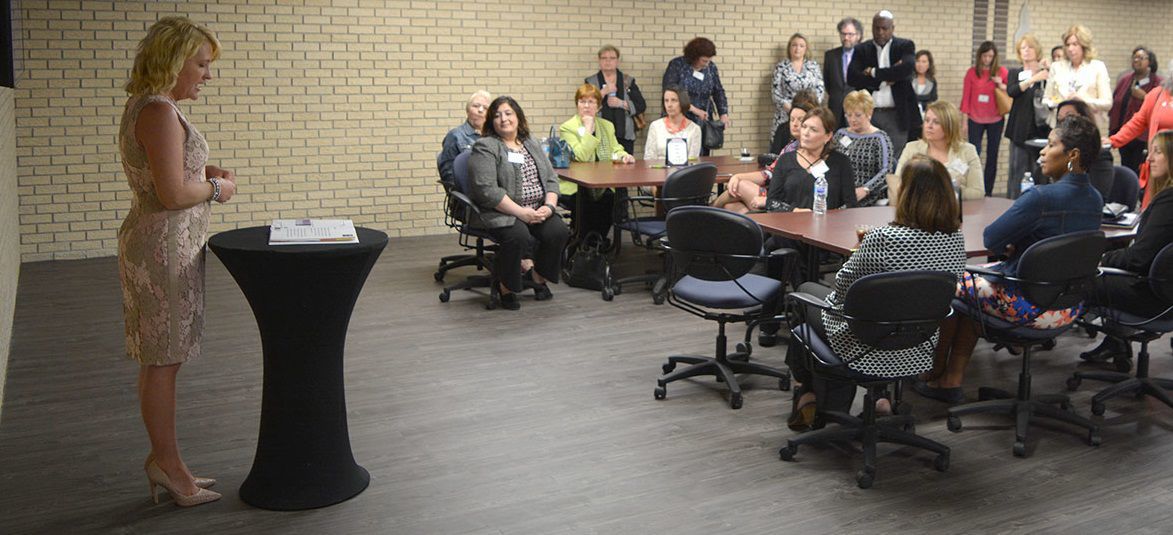 The Valparaiso-based Regional Development Co. helped Northwest Indiana businesses land 40 loans totaling $23 million from the U.S. Small Business Association in 2019.
Nine of the 504 loans for small business growth went to women-owned businesses, two to minority-owned companies and six to rural businesses.
"Ninety percent financing allows our customers to retain more of their funds for working capital needs, and the long-term fixed interest rate mitigates the risk of increasing payments during the life of the loan," RDC President and Executive Director Erica Dombey said. "Banks benefit from the collateral structure, which allows them to maintain a 50% 'loan to value' on the project real estate or equipment. With a 25-year fixed interest rate under 4%, this is the best loan for any business owner looking to buy, build or refinance owner-occupied commercial real estate."
The RDC also works with local banks to provide U.S. SBA-backed financing to sizable capital projects. The RDC closed 37 such loans this year, creating 216 jobs and bringing $64 million in capital investment to Indiana, Illinois and Michigan.
At a 2019 year-end annual membership meeting at White Hawk Country Club in Crown Point, the RDC recognized Centier Bank as Most Active Bank Partner with eight loans totaling $9.2 million this year. Most Active Lending Awards went to Tim Spoelman, of Centier Bank; Dan Duncan, of Peoples Bank; Bill Winterhaler, of Centier Bank; Ben Brown, of First Financial Bank; Jesse Hunt, of Wintrust Bank; and Kent Mishler, of Horizon Bank.
The RDC also inducted Spoelman; Andrew Miedema, of Mercantile Bank of Michigan; Heather Thompson, of Old National Bank; John Ricciardi, of Live Oak Bank; Mark Oganovich, of First Midwest Bank; and Paul Thiel, of Centier Bank, into the exclusive Millionaires Club for referring loans of $1 million or more.
For more information about the RDC or the U.S. SBA 504 Loan Program, call 219-476-0504 or visit www.rdc504.org.