After being closed to dine-in or restricted for months during the coronavirus pandemic, restaurants were allowed to operate at full capacity again when Indiana entered Stage 5 of Gov. Eric Holcomb's Back on Track Indiana plan two weeks ago.
Region eateries have been able to accommodate more customers. But many are still spacing out diners, restricting capacity on their own, and doing more takeout and delivery business than dine-in. Some Northwest Indiana restaurateurs said many customers were still wary about dining in and they did not expect the dine-in business to fully return to pre-pandemic levels until a vaccine for COVID-19 was developed and became widely available.
"As for moving to full capacity, this is obviously welcome news that will allow full bar access as well as no restrictions on the amount of guests one can have at the private events hosted at Byway short of typical building capacity limits," said Dave Toth, an owner of Byway Brewing in Hammond. "Our carryout business remains robust, but is certainly down from the understandable peaks seen during the period in which we were closed due to COVID restrictions."
With many diners preferring to eat outside where the Centers for Disease Control said the coronavirus is less likely to be transmitted, Byway Brewing is planning to put in heaters at its patio this fall so people can dine and drink alfresco for longer.
"We're planning the install of not only propane heaters under both of our pergolas, but clear vinyl marine curtains around both of them to block the wind and allow customers to enjoy eating and drinking outdoors longer into the fall and early-winter and sooner in late-winter/early-spring," Toth said. "Not surprisingly, we have found that many customers really enjoy having a beer outside, not unlike a sort of 'tailgate' setting, so we'd like to accommodate them as much as possibly deeper into the fall and even early winter."
Customers are paying less attention to what stage Indiana is in than how bad the COVID-19 outbreak actually is, said Brent Brashier, chief BBQ officer at Doc's Smokehouse and Craft Bar in Dyer.
"Based on my anecdotal observations, the governor's edicts really have very little impact on the thinking of most of our customers," he said. "With the cases, hospitalizations, and positivity rate rapidly rising, many people are opting to avoid dining in, our carryout business remains strong. It's incongruent that we were forced to shut down in the spring when all the COVID-19 metrics were much lower than they are now."
The restoration of full capacity hasn't had much impact at a time when many customers are still getting their food to go or delivered. Doc's continues to take the same precautions as it did before.
"It has had no measurable impact on our business, other than we have more guests complaining about wearing masks," Brashier said. "We have maintained our 6-foot separation between tables and will continue to follow the CDC guidelines for safe operation, including frequently sanitizing high-risk surfaces, temperature check and masks for staff."
Some restaurants, like Steak & Shake and Grindhouse Cafe in Griffith and Whiting, respectively, have remained closed to dining in throughout the pandemic — regardless of what the state allows — as a precaution. That option that is more financially viable for eateries that can do a strong enough takeout or drive-thru business.
Tzatziki Greek Street Food at 7231 Indianapolis Blvd. in Hammond is still operating at half capacity, but getting by on takeout. Its newly opened Schererville location at 332 Indianapolis Blvd. does takeout and delivery only.
"The Hammond restaurant is staying at half capacity with social distancing," Tzatziki Manager Alex Holevas said. "Diners feel more comfortable that way. And I don't want to get it and bring it home to my kid and my wife. I've been lucky none of the employees have had it. We've heard horror stories where restaurants have had to close for a couple of weeks."
Lately, it's been more of a struggle to ensure customers wear masks and practice social distancing.
"We've had people just walk in without a mask," Holevas said. "People were good about it at first. It's complacency. People are sick of it."
But customers have been more likely to grab takeout or delivery, including through apps like Uber Eats, DoorDash and Grubhub.
"We might fill all the tables that are open on Friday or Saturday, but takeout is where it's at right now," he said. "People want takeout."
Many people who had been dining outside Sip Cafe coffee shops in Crown Point, Cedar Lake and Highland have been opting more for takeout and delivery since the weather started to get colder, owner Rhonda Bloch said.
"It seems as though in the last couple weeks that we are beginning to get a lot of to-go orders. Grubhub has once again picked up as well," she said. "I believe it has to do with the days it's cold and you can't sit outside on the patio. I can't wait to see the changes in the next couple of weeks. However, business has been great throughout it all."
Takeout has been strong during the coronavirus pandemic but dining in is not what is was, said David Huerta, who owns the Fat Burrito in Highland and the new Chiro's Family Restaurant down the street.
"Full capacity hasn't really helped," he said. "Even without full capacity, Fat Burrito does a lot of carryout. Chiro's is more of a dine-in place and people don't want to take their pancakes home."
Fat Burrito, which has been established in Highland for two years and in Crown Point for even longer, has done a robust carryout business during the pandemic after dropping off a little bit at first.
But it's been harder to get customers to come out to dine in Chiro's, the new 200-seat diner that serves traditional American cuisine for breakfast, lunch and dinner, Huerta said.
"For most of the pandemic people are scared and don't want to go out to eat," he said. "We have a capacity of 200 and will sit your wherever you want and can definitely keep people more than 6 feet apart. It's been really hard to start a new business due to the COVID-19 around the world. People don't want to go out."
14 Region restaurants we miss 
14 Region restaurants we miss
Phil Smidt's Restaurant
If you were a frog between 1910 and 2007, you would have wanted to stay away from Whiting.
Phil Smidt's Restaurant became known as the place to go for frog legs, although it originally was billed as a fish and chicken restaurant.
The restaurant operated for 97 years, in the soap-scented shadow of the Unilever plant.
In its heyday, the restaurant was the place to go for many who traveled U.S. 12, U.S. 20, U.S. 41 and the passenger trains that brought people to northern Lake County. Many famous people dined there, including Bob Hope and Frank Sinatra.
The Patio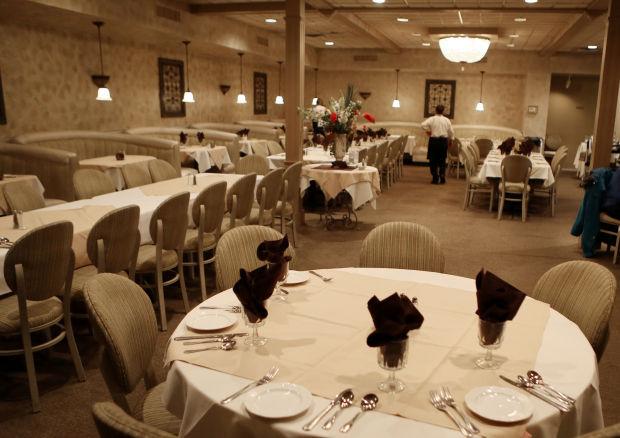 The Patio, located on Broadway, in Merrillville, was a restaurant food fans turned to for a fine dining experience as well as a place to hold banquets and parties.
The eatery closed its doors in January of 2015 after having been on the NWI restaurant scene for more than 40 years. It was originally Church's Restaurant and became The Patio when Debra and Nick Batistatos took over ownership in 2006. Among signature dishes served at the eatery were Steak Diane, Dutch Shrimp, various seafood, chops, steaks and more. The Patio had long been known as a hot spot for politicians to gather and dine.
The Strongbow Inn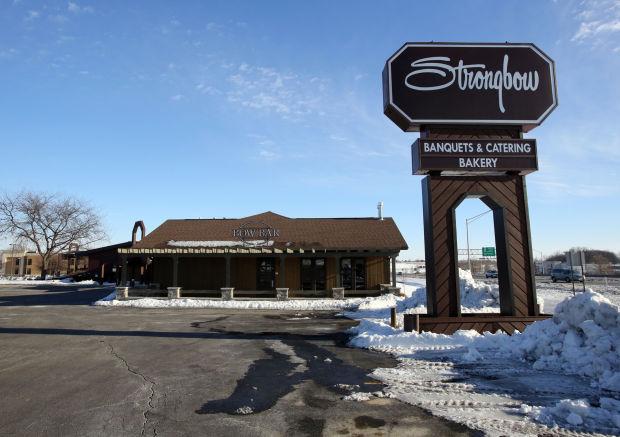 For more than seven decades, the Strongbow Inn was the go to place when it came to gobbling down some Thanksgiving related fare in Valparaiso.
The downtown Valparaiso restaurant had a solid foundation upon which to build its reputation for its famous turkey dinners and turkey pies. The location was originally home to the Strongbow Turkey Farm, established in the 1930s by Dr. Walter and Bess Thrun. Their grandson, Russ Adams, told the Times in 2013 that Strongbow was named for the Pottawattamie Indian chief who lived on the land in the 1800s. In 1940, Bess Thrun opened the Strongbow Turkey Inn on U.S. 30 in Valparaiso with 28 seats. The turkeys raised across the street became the source for many of the meals consumed at the restaurant.
Russ and Nancy Adams purchased the business from his parents in 1993 and operated it until it was sold in 2013 to The Luke Co. The sales in the dining room and bakery, however, never took flight. In 2015, the owners of Valley Kitchen & Bar bought the property at 2405 U.S. 30 for their operation.
Shakey's Pizza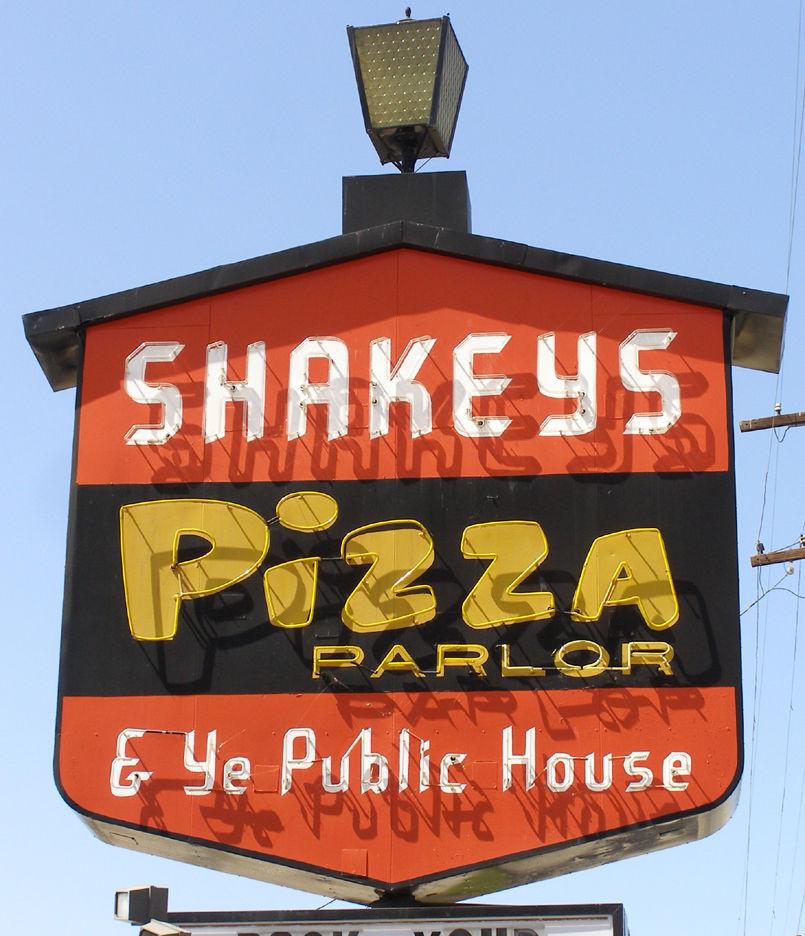 Believe it or not, Shakey's Pizza Parlor still exists, just not in the Region.
You might remember the one that used to reside in Calumet City, which might be a car wash now. Or perhaps you recall the one in Merrillville, on Broadway and U.S. 30. It closed in 1999. There were also locations in Highland and Valparaiso.
If you want to find a Shakey's, you'll have to travel. Enter the Merrillville zip code of 46410 on Shakey's website, and you'll find the closest one is 620 miles away in Auburn, Alabama.
There are still quite a few in California, where it was founded. There's one in the state of Washington as well.
Its website states that Shakey's was originally established as "Ye Public House" for pizza and beer. It was also known for Dixieland jazz and ragtime music. Workers looked like they were in a barbershop quartet, the way they were dressed.
According to its website, Shakey's is recruiting candidates to develop exclusive franchise territories in California, Nevada, Arizona, Colorado, Hawaii, Idaho, Texas and Washington.
Big Wheel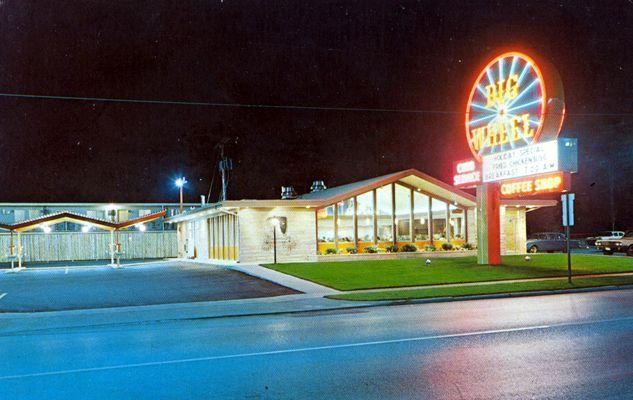 The Big Wheel restaurant on Lincolnway on Valparaiso's east side was an institution for decades. Families gathered for meals. Friends lingered over cups of coffee.
The restaurant was opened in 1965 by Willard Lowe. Two years later he sold it to his sister Joan Schroeder, who eventually sold it to her son Rex. 
The restaurant closed its doors in 2006 and the building was eventually demolished as part of the city's Eastgate development. A Horizon bank opened on the corner in early 2008.
Gaucho's Brazilian Steakhouse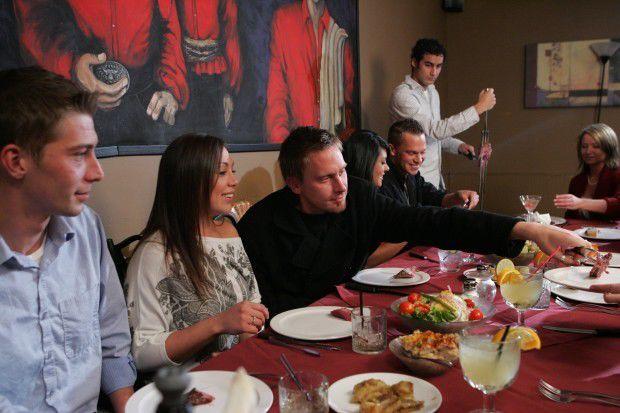 Where's the beef … and slew of other meats?
Gaucho's Brazilian Steakhouse, which was located on U.S. 30 in Valparaiso, closed its doors in 2014. The eatery offered a theatrical dining experience with waiters dressed like South American cowboys serving food churrasco-style, which involves going from table to table with skewers of just-grilled meat. The meats were sliced right onto the plate.
The Region misses this place because where else in Northwest Indiana can you stuff yourself on copious amounts of meat in one place?
Hannon's Drive-In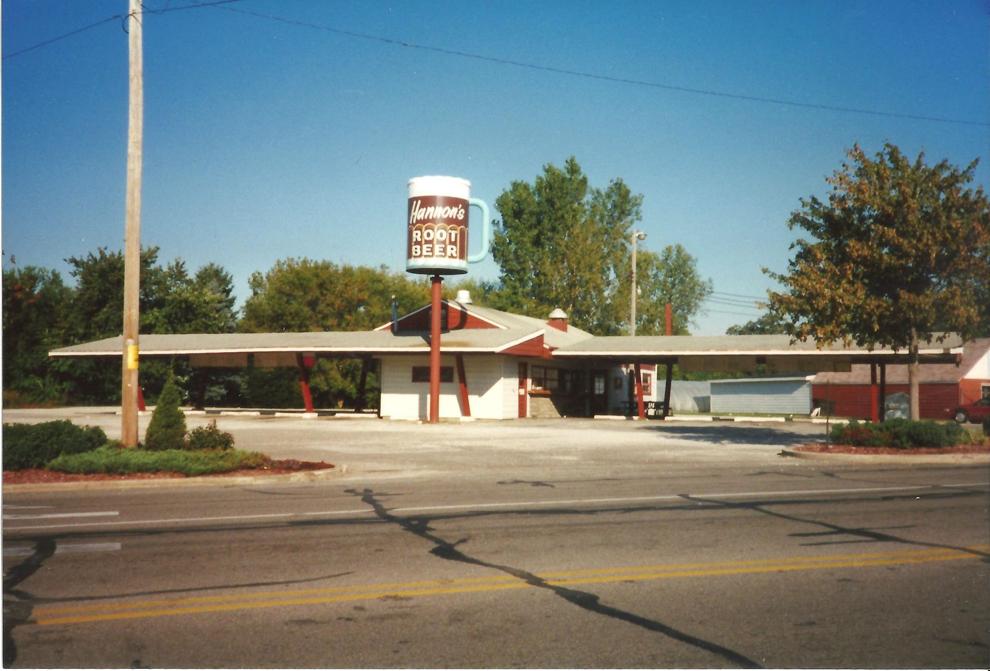 For decades, a giant frosty mug of root beer greeted drivers as they entered Valparaiso off U.S. 30 — Hannon's Drive-in, located on the northwest corner of Washington Street at U.S. 30.
The mug-shaped sign was a landmark for the old-time drive-in that offered patrons burgers, fries, corn dogs, onion rings and, of course, the locally famous Hannon's root beer. The sweet treat was made on premises and served in frosty glass mugs by carhops to thirsty patrons parked outside. Kids were served root beer in miniature mugs.
Hannon's signature menu items included the Big John, named for owner John Hannon, and hot dogs served on grilled white bread instead of a hot dog bun. The drive-in was a gathering place for teens, and patrons often had to circle the lot to find a spot to park. During the winter months, the Hannons sold Christmas trees in place of their burgers and fries.
The drive-in closed in 1998.
Bon Femme Cafe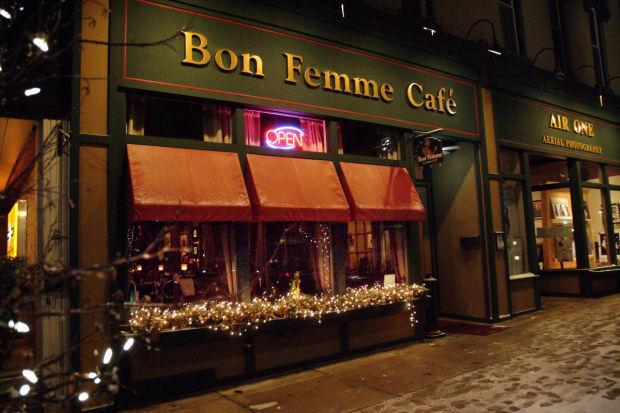 Bon Femme brings back memories of decent french food at reasonable prices.
Tucked away in Merrillville's Liberty Square Mall, it delighted Region diners from 1977 until 2006 with mismatched chairs and French themed paintings, including a stoic-looking woman who may have been inspiration for the restaurant's name.
There were stacks of LP albums, light jazz on the stereo and lighting so dim the waitress occasionally took the blackboard with the day's specials off the wall and held it by the table to assist ordering.
The bread came warm out of the oven, the French onion soup had a thick crust of cheese, a hearty quiche and a bread pudding made a nourishing meal.
The brand re-emerged in Valparaiso in 2005, but closed its doors once again last fall in order to start a new concept centered around contemporary southern cuisine.
Miller Ponderosa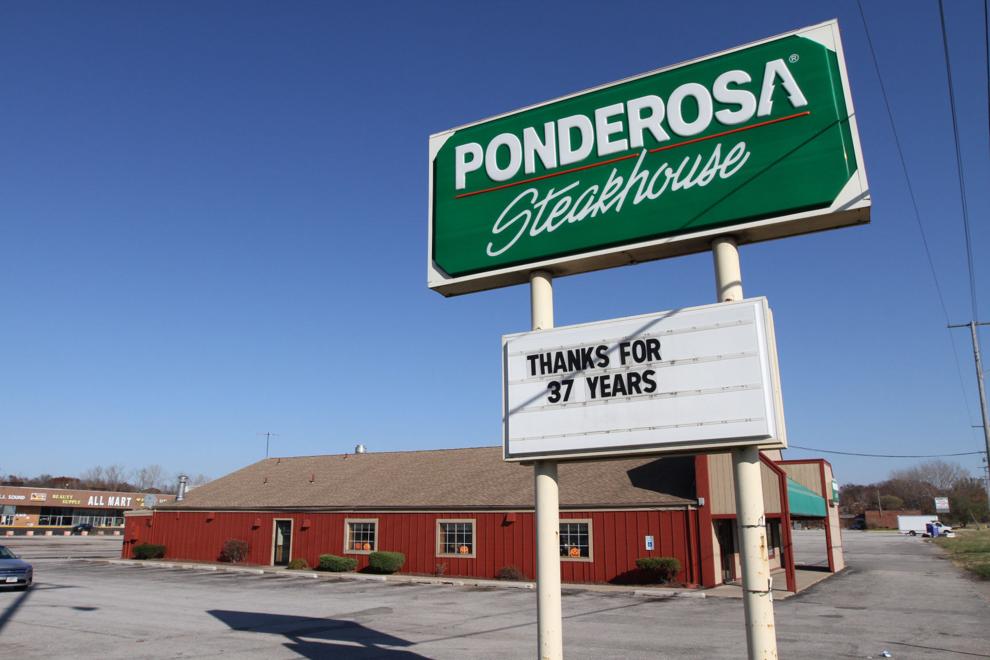 The Ponderosa Steakhouse in Miller had a ton of regulars, including the iconic tattoo artist Roy Boy Cooper, who'd always order a New York Strip so rare he just wanted "sear marks on it." The staff would joke it must be for the tigers he had in Roy Boy's Badlands Tattoos on Broadway.
The Ponderosa at 8000 Melton Road was a community gathering place where high school kids got their first jobs and there was a line out the door on Mother's Day. The popular sit-down restaurant was shuttered by corporate in Nov. 2015 after 37 years.
Vogel's in Whiting
One of the favorite culinary institutions for many years in Northwest Indiana was Vogel's Restaurant, formerly in Whiting.
Vogel's, which had a supper club-like setting, featured signature items such as perch, Shrimp de Jonghe, frog legs and steak. The restaurant, which was established by Fred and Ida Vogel on Calumet Avenue in 1921, moved to Indianapolis Boulevard in 1944. It was run by the Vogel family until it closed in 1997.
Area residents regularly attended the restaurant not only for what was thought of as a "fancy" dinner but also for banquets, wedding receptions and parties.
Marti's Place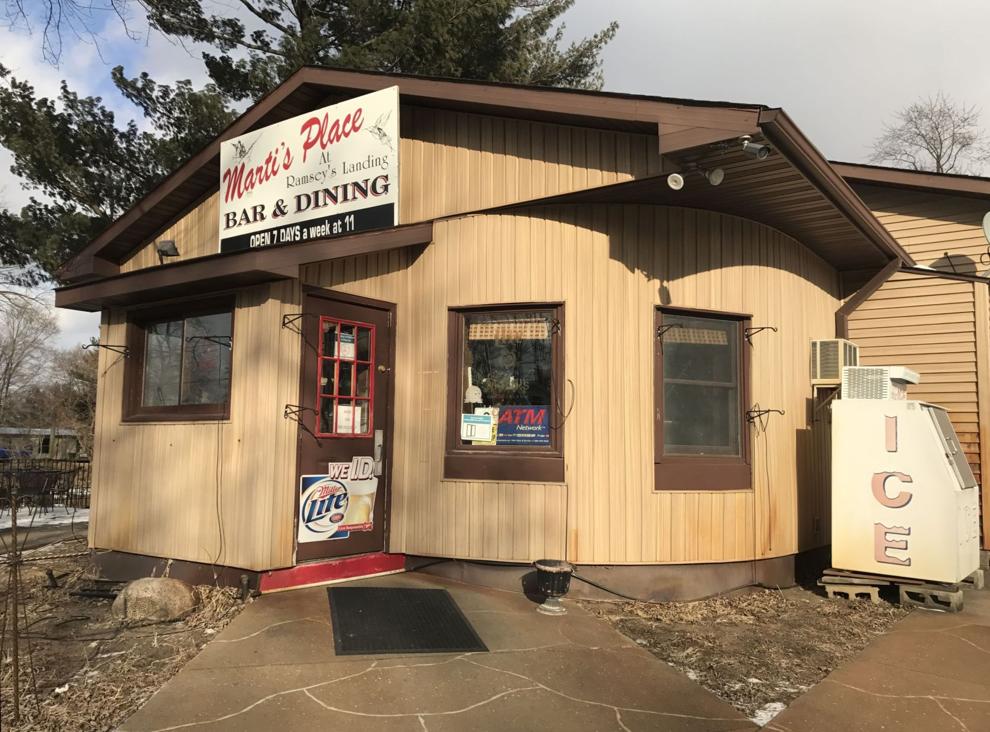 Marti's Place at Ramsey's Landing  in Jasper County served its final plates of lake perch and prime rib Jan. 8, 2017.
The restaurant on the southern banks of the Kankakee River, was known for its American comfort food and its free birthday dinners. Ron Klauer, son of owner Marti Klauer, said they maintained a database of more than 18,000 names and sent out cards inviting people to enjoy a free dinner for their birthday.
The restaurant was also known for its garlic salad dressing, which it sold by the bottle.
The riverside location made Marti's a special place to eat. It offered outside dining, and ownership maintained walking paths on their property.
A landowner across the river used to maintain a small airstrip and customers would occasionally fly in, according to Klauer. And, during warm weather, boaters could dock at the restaurant.
Marina's Restaurant
The diner nestled in the northwest corner of the intersection of U.S. 30 and U.S. 421 in Wanatah, was an eating spot for locals and travelers, alike.
The restaurant offered breakfast, lunch and dinner, even though it did close in the early evening.
With a large parking lot, it also served at times as a truck stop. The dining staff was primarily from the town, serving as a first-time job for many teens.
The restaurant closed over 25 years ago, and is now part of the site for a Speedway gas station, Dairy Queen, Subway and Burger King.
Al's Diner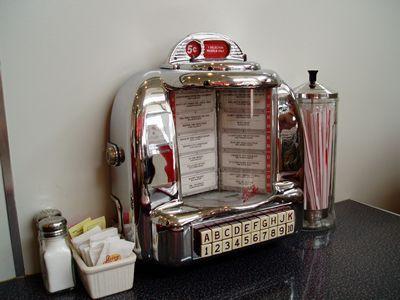 Al's Diner in Lansing brought the poodle skirts and slicked back hair of the '50s back to the Region when parachute pants and butterfly clips ruled in the fashion realm in the '90s.
This diner wasn't only well-known for its nostalgic '50s-themed décor – visitors will remember the gigantic stoplight in the corner of the restaurant, glittery green topped bar stools and table-top jukeboxes that filled the restaurant with the music of yesteryear – but it was also loved for its oversized hamburgers, homemade onion rings and giant malts and milkshakes that were topped with whipped cream, a cherry and a wafer.
It's safe to say this family-friendly restaurant has been sorely missed since it closed its doors in 2003.
Zorba's in Highland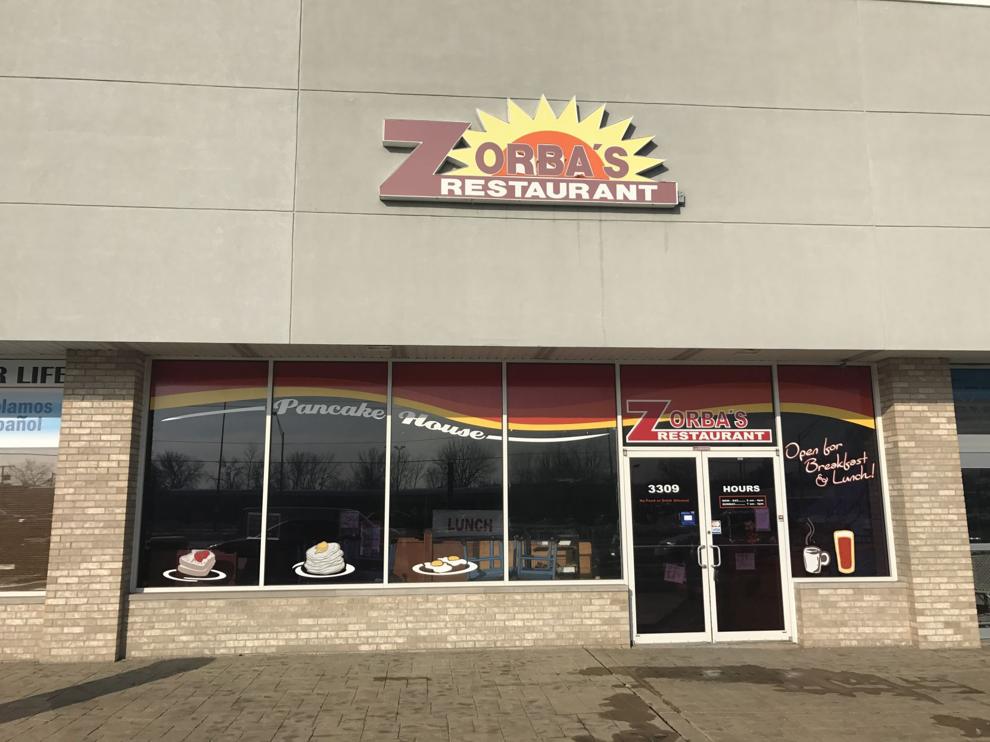 The loss of one greasy spoon in the Region is only a dent in the plethora in the area. But losing one also means losing a go-to morning spot for breakfast and lunch.
Zorba's held a convenient spot in the Highland neighborhoods where it was a short drive or walk from homes and businesses on 45th Street. It also served up delicious comfort food such as multilayered breakfast sandwiches with choice of meat, cheese and egg.