Kacey's Banquet Hall, Restaurant & Lounge in Lansing reopened for dine-in a few weeks ago, welcoming back many regulars while other familiar faces remained home during the pandemic.
"I've been on social media doing cooking episodes, sharing recipes and giving out recipes just so people would still think about my company for when we opened back up," owner Raymond Kosinski said.
To make customers feel safer, the restaurant moved the dining area of its restaurant into its banquet hall, where all the tables are spaced out by 12 to 15 feet.
"We want to make people who are a little more concerned feel as comfortable as possible," Kosinski said.
Kacey's soup and salad bar has been very popular for the past 16 years, but it presented a challenge in the COVID-19 era.
"Nobody wants anything to do with any kind of buffet now," Kosinski said. "So we put the salad bar on the banquet dance floor 15 feet away. You fill out a checklist saying you want the salad with red onions and cherry tomatoes, and we put together a plate. We'll put as many plates together as you want. The salad girl is of course wearing masks and gloves. It's been working out well."
His operating expenses have risen as he's had to stock up on gloves, masks and hand sanitizer. But he thinks increased awareness of hygiene will become a new normal going forward.
"I'm trying to do a real good job of staying on top of it. We don't want an employee to get sick, or a customer to get sick," he said. "We're trying to get the business going again, but we're also trying to keep people safe."
Eager for a return to normal
After having to survive on carryout, curbside pickup and delivery for months, restaurants have returned to their more usual way of doing business, although with some precautions aimed at limiting the spread of coronavirus. Indiana restaurants can only operate at 75% capacity, and diners must be seated 6 feet apart in Illinois.
Even though diners can resume eating at restaurants, the takeout business continues to thrive.
"Our carryout business has not dropped off at all, leading me to think that people are not comfortable dining out," Doc's Smokehouse and Craft Bar chief BBQ officer Brent Brashier said. "We have resumed dine-in at all our locations except Madison, which remains closed, since Dane County is at 25% occupancy. Guests are returning but not anywhere near the level we should see this time of year. Anecdotally, older guests and families seem to be the two biggest missing segments of our normal demographics."
But many people have felt cooped up during stay-at-home orders and been eager to get back to their old habit of dining out.
"Business has been relatively strong for us, and I think that's a reflection of, understandably, everyone just wanting to get out again after being constrained at home for so long. Also, our proximity to Illinois and their businesses being a little behind Indiana in openings has benefited us. Our location just across the state line and right on 80/94 makes us an easy destination for Illinoisans," Byway Brewing owner Dave Toth said.
"Another contributor to this increased business is the space we have at Byway to spread out. Between our taproom, expansive patio and our production-side area, we have the advantage to be able to spread out our tables and maintain preferred social distances for our customers without sacrificing business too much."
The takeout business jumped when the dining room was closed from March through May, but now customers are opting to dine in instead.
"While we maintain a robust to-go business for both food and beer, it has nearly returned to pre-closure levels as customers now have the ability to drink and dine in our taproom," Toth said.
Customers also have been flocking back to Sip Coffee Houses in Highland and Crown Point, as well as the chain's new location in Cedar Lake.
"We at Sip are doing pretty good, outside is always full and inside at 75% capacity," owner Rhonda Bloch said. "Still lots of to-go orders as well as curbside. Our customers have been very loyal."
Other restaurants continue to focus on takeout.
"The pandemic has obviously, like everyone else, thrown a wrench in the works," Grindhouse Cafe co-owner Gabriel Mauch said. "The first few weeks of shutdown were very rough for us, and we were constantly pivoting, trying to figure out the best course of action for our business and for our employees. Once people adjusted to the new routine in April ... we were doing pretty decent. Grindhouse is fortunate that the nature of our business is so reliant on carryout anyway."
Grindhouse isn't yet ready to resume dine-in services because of safety concerns.
"Now that the world is reopening more and more, we are choosing to keep our dining room closed," Mauch said. "We've definitely seen a hit from people having the option to dine in other places, but we just don't feel comfortable opening up the dining room. I can't justify risking my staff. If someone got COVID on my watch, I'd feel terrible."
The downtown Griffith coffee shop recently opened a second location in Whiting, months after it originally planned to.
"It has been very weird opening during the pandemic," he said. "We're telling the world, 'Hey, look at our new cafe. But you can't stay.'"
It's been a confusing and difficult time for many restaurant owners.
"It is no joke, these are trying times. I watched this pandemic on the news decimate my restaurant colleagues from coast to coast as we all sat and asked, 'What next?'" said chef Angela McCovitz, who owns Chef's Table in Gary's lakefront Miller neighborhood. "When the coronavirus shuttered my dining rooms, I had to put my kitchen to work for my community. We introduced the 'silver spoon' meals for $10 per person and 4 for $35 in hopes of still feeding our customers who now had no pennies to give."
McCovitz said it's been difficult to operate with such economic uncertainty, especially when 25% capacity meant possibly feeding only three people at a time to socially distance them. Operating "in a renovated old house with barely enough room to move seemed next to impossible until we created tent-like dining to distance and create quaint and intimate nooks," she said.
She's been forced to change the way her restaurant does business, even changing its name twice since COVID-19 hit.
"I was forced to pivot my restaurant, my model and even my name from the Captain's House to Camp House Grill and finally Chef's Table. That was a name that resonated and made sense to me because it didn't focus on a specific cuisine since it was so difficult to source product anyway," she said. "The creation of my masterpieces were truly fit for the name Chef's Table."
As the number of COVID-19 cases mounted across the state and nation, McCovitz limited the business to takeout, curbside and delivery. She completely overhauled the menu.
"I was too small to fail, I kept thinking," she said. "I was making things I never sold in my restaurant, and people loved it. Chicken and dumplings, Salisbury steak, comfort food galore. Kids ate free, and we never questioned that they had 12 kids living in the household. If they told us they had 12, we believed them in spite of our gut and intuition. I was just happy they were eating my food and going to the effort to lie about their age because they were too proud to let me know they couldn't afford it."
McCovitz has kept faith her restaurant would survive. She applied for a Paycheck Protection Program loan and held out hope.
"I had no idea if our restaurant would ever run again," she said. "Closed until further notice signs were seen everywhere. I just didn't want it to be mine. When everything else failed around me, and I saw no customers in sight for days, I did what I know best and love — cook."
She remains hopeful business eventually will return to normal, or that restaurateurs will be able to adapt to the new conditions.
"People will gradually dine out again," she said. "My hope and prayer is that these trying times will not let us waste the lessons that adversity teaches us. For the first time our future will depend on all of us."
Gallery: Feeding the Region's front-line COVID-19 fighters
Feeding the front lines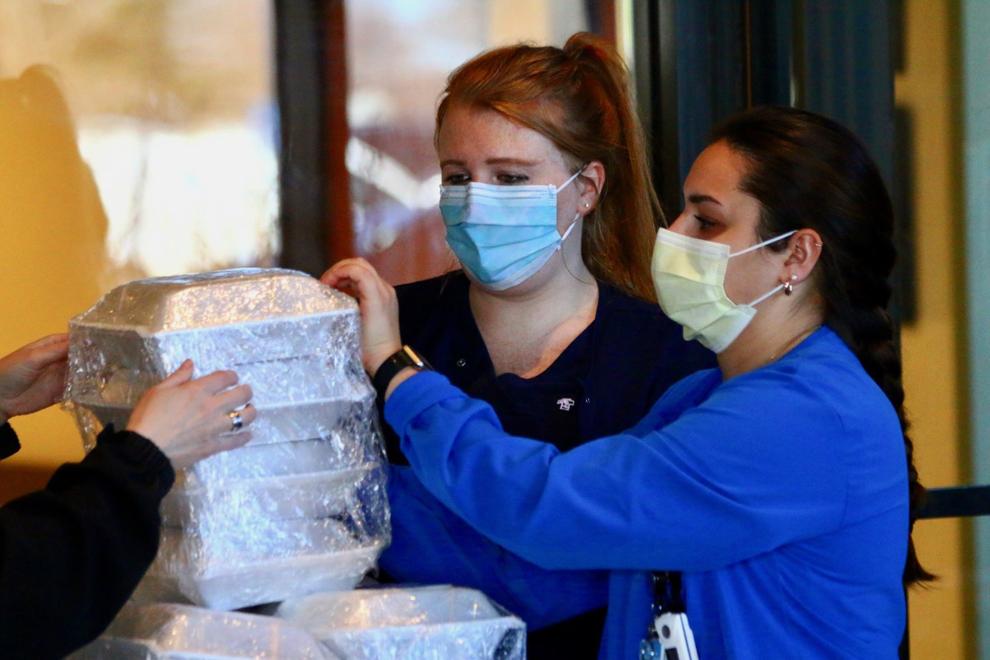 Carryout for a cause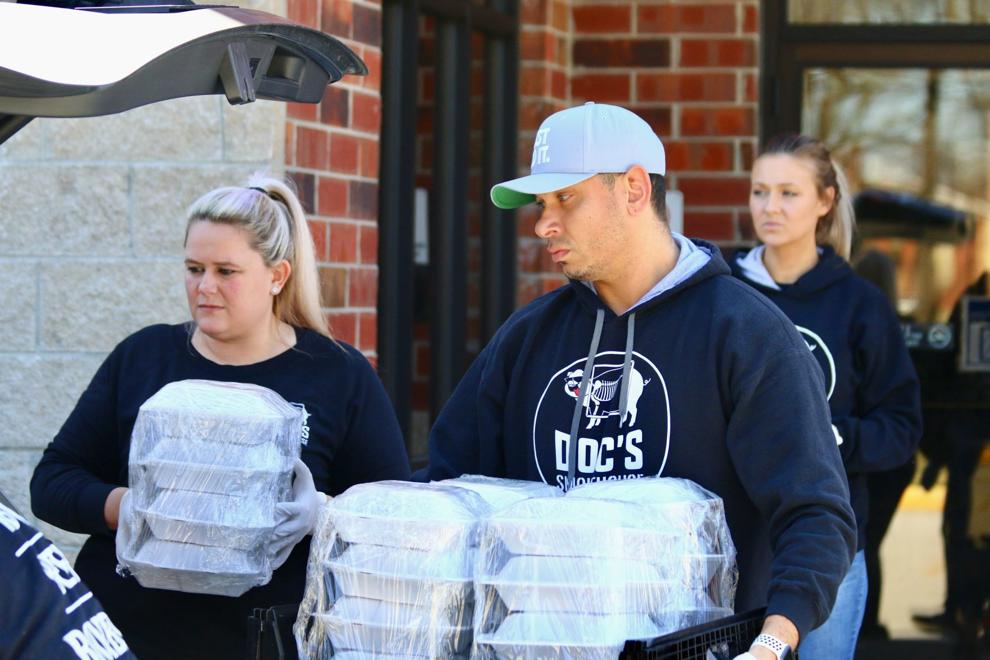 Masked benefactor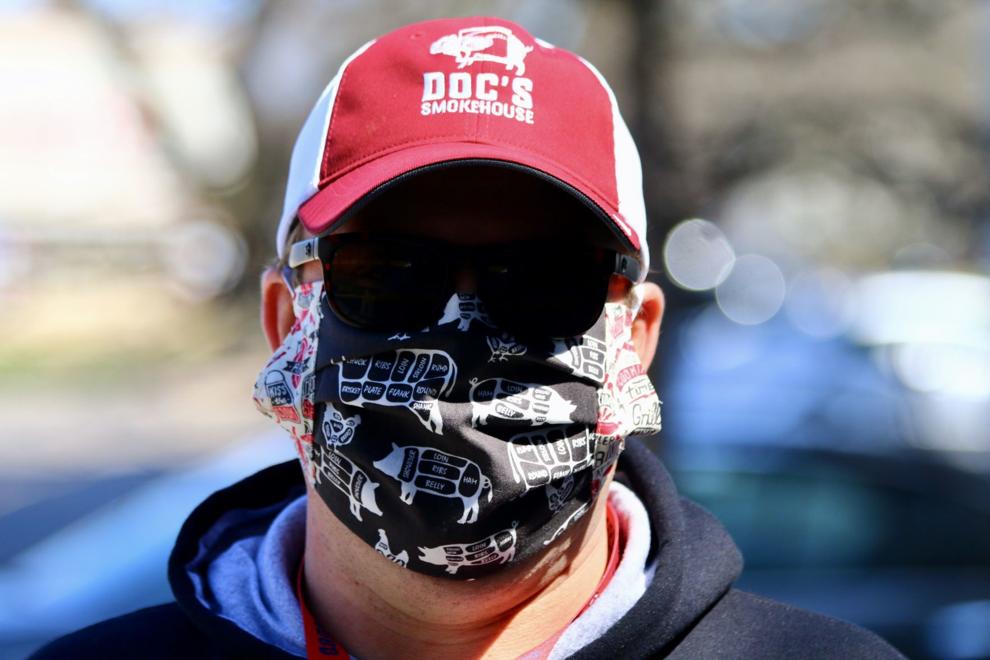 Handing off good will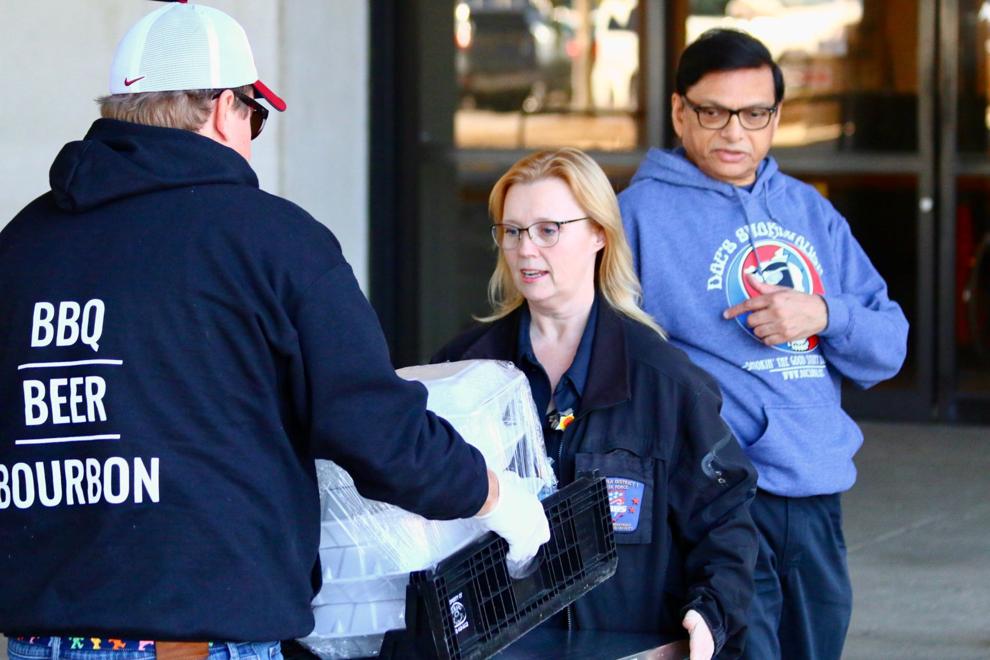 Hands-on charity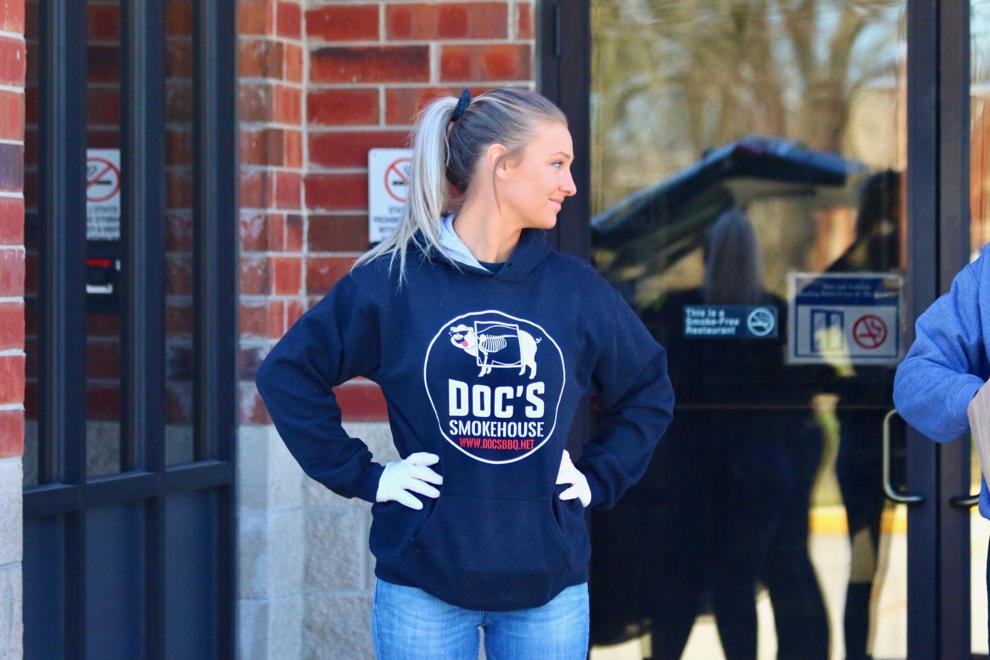 Thumbs way up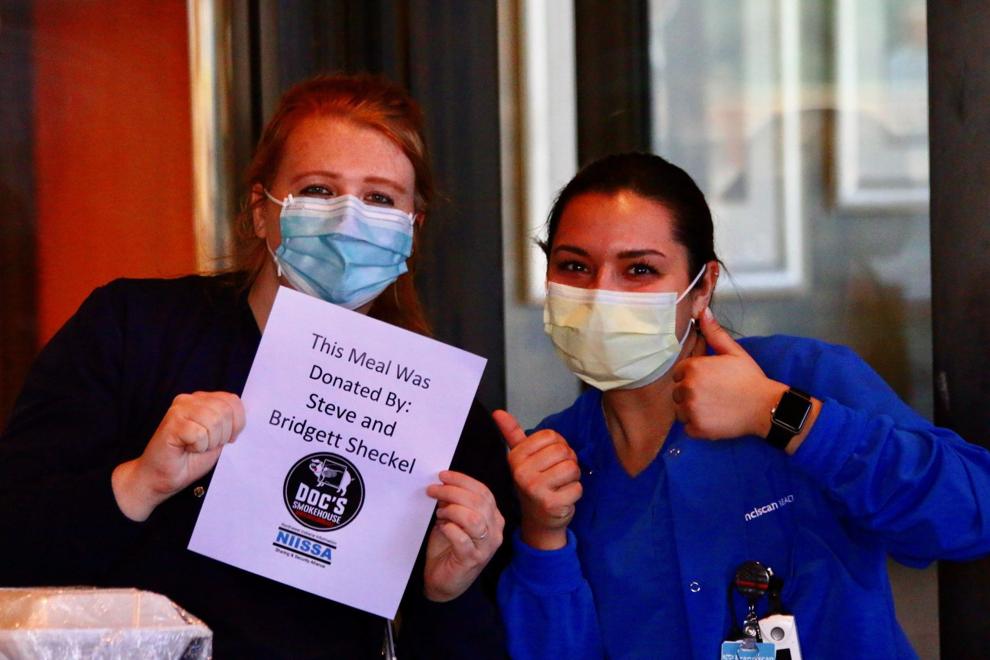 Front-line fill-up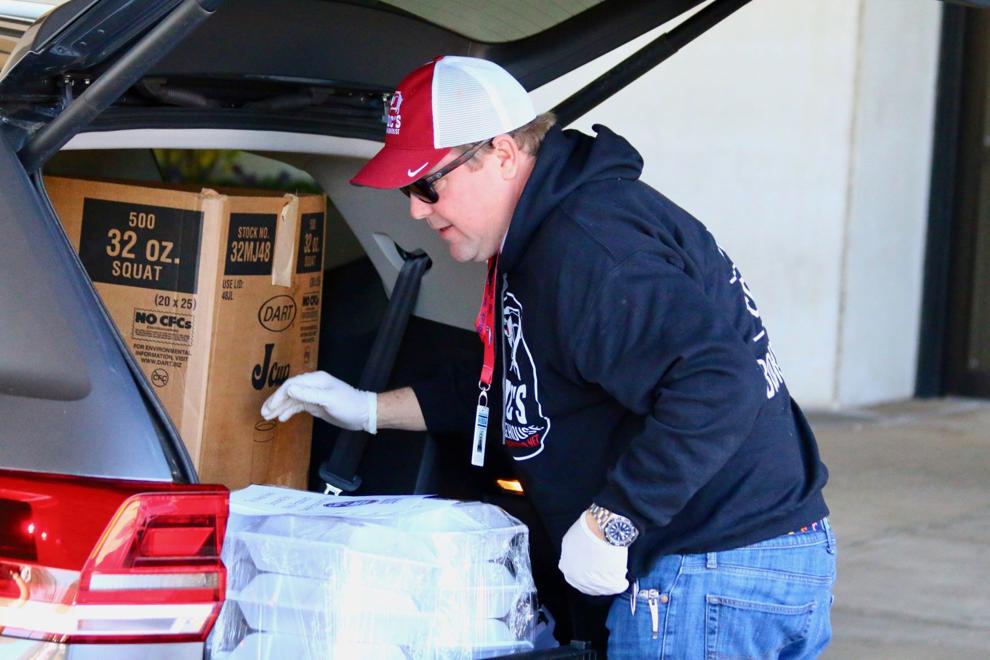 Elbow bump
Showing the flag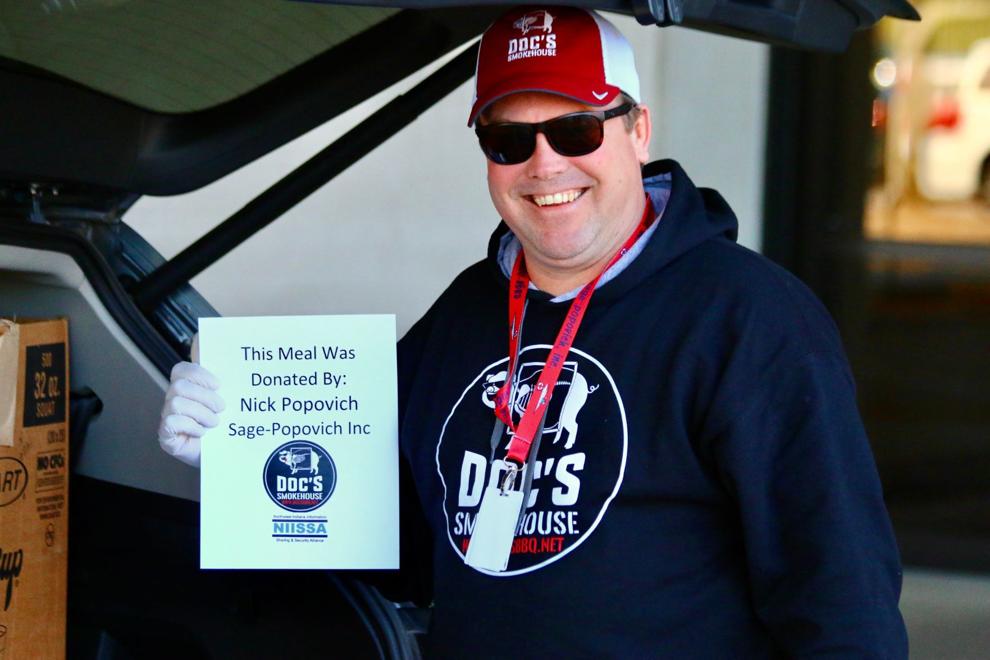 Delivering the goods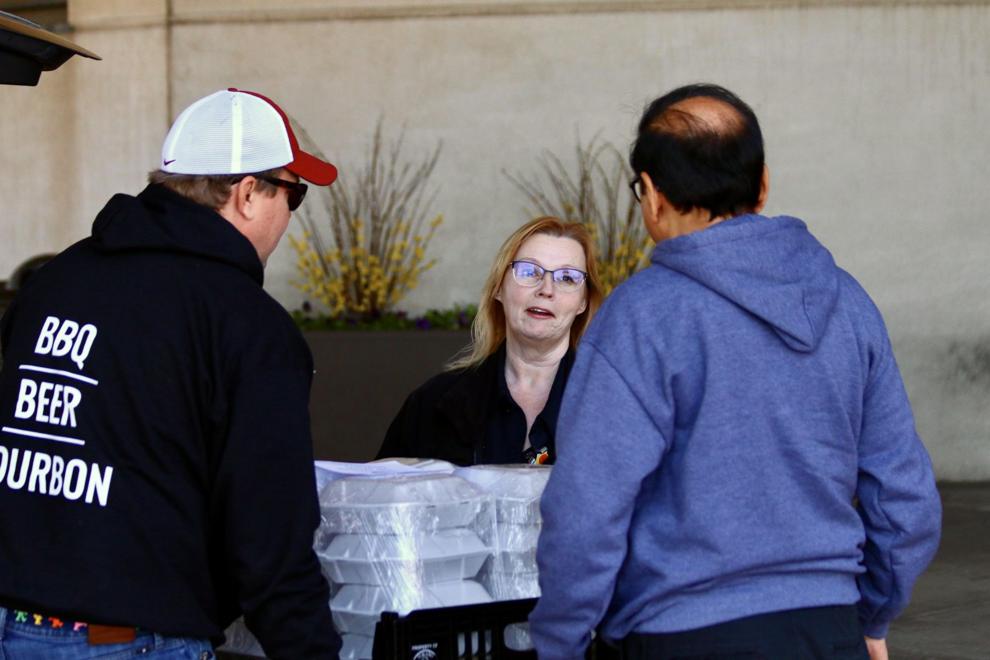 Grabbing the grub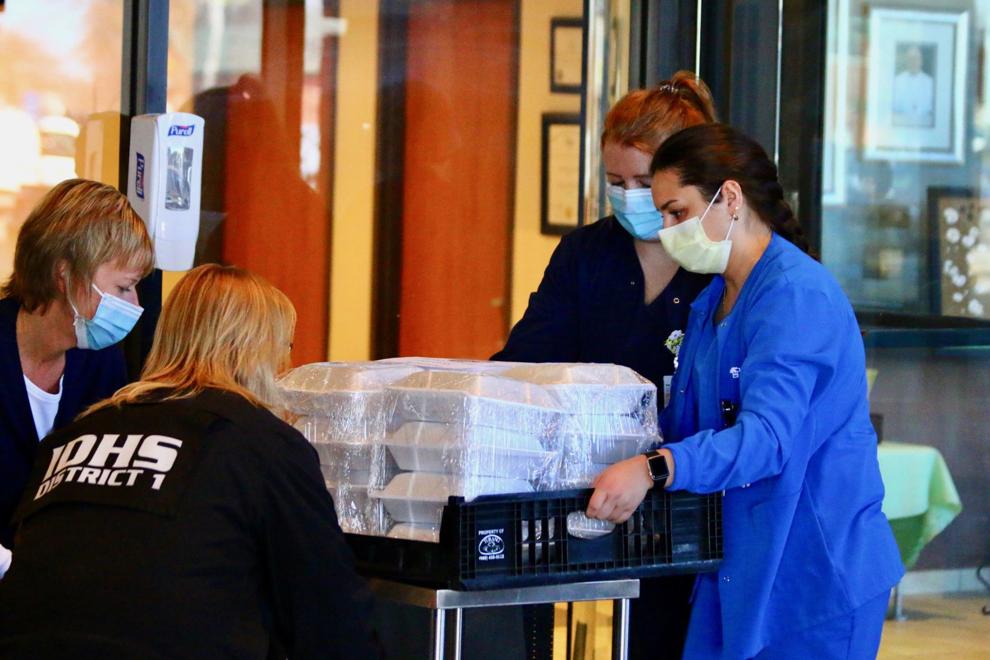 Getting their food on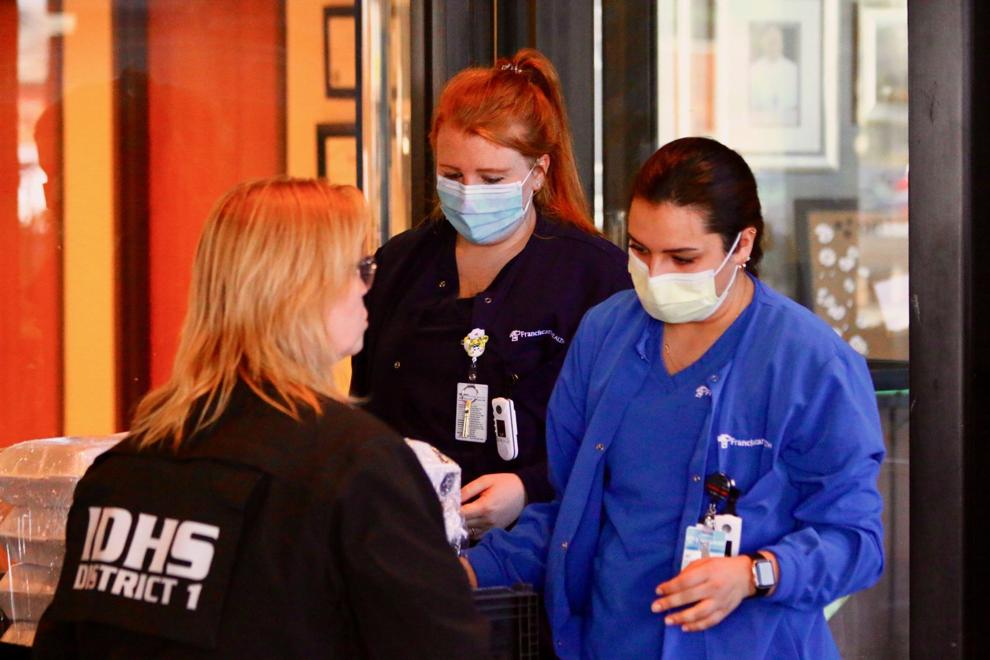 Special delivery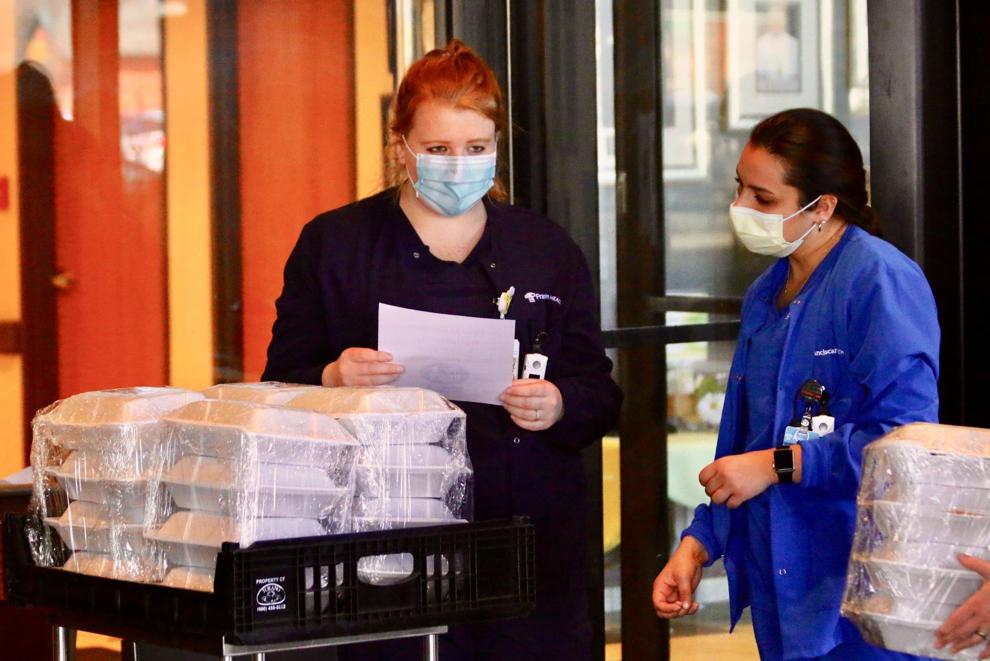 Supporting the front lines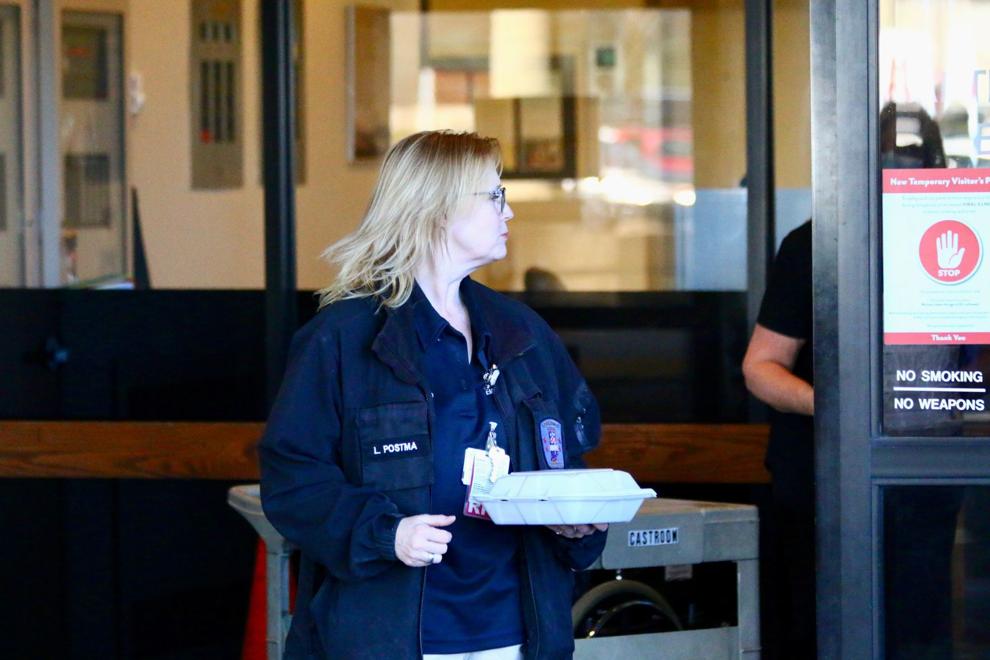 Gallery