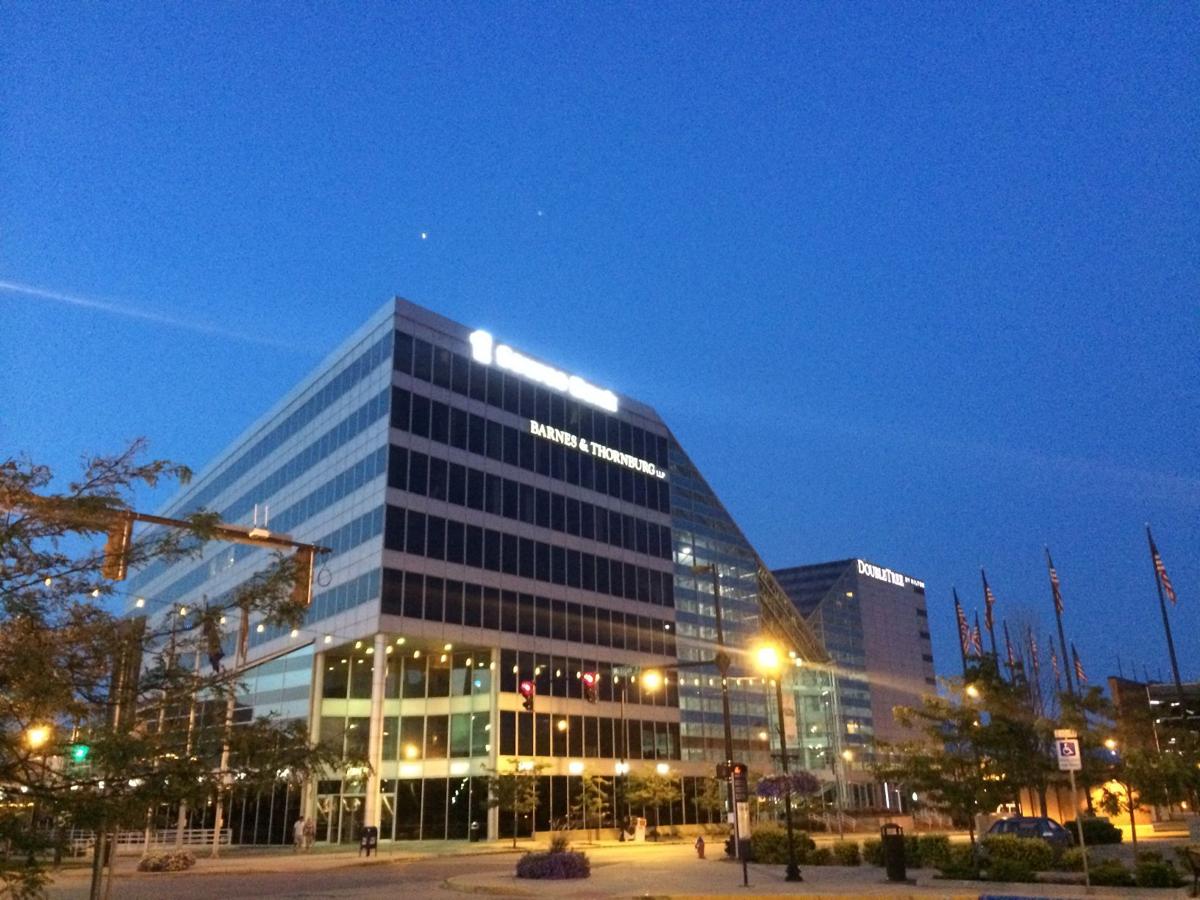 Savoy magazine honored two 1st Source board members as Most Influential Black Corporate Directors of 2021.
The national magazine that covers African-American business, culture and lifestyle honored Melody Birmingham and Tracy Graham.
Birmingham, the senior vice president and chief administrative officer at Duke Energy, has served since 2018 on the board of South Bend-based 1st Source, which has an extensive footprint in Porter and LaPorte counties. Graham, managing principal of Graham Allen Partners and CEO of Aunalytics, served on the 1st Source Corp. board from 2012 through 2014 and again in 2021. In the interim, Graham served on 1st Source Bank's Board of Directors from 2015 through 2020.
"We are thrilled to learn of this wonderful recognition of two of our board members," said Chris Murphy, chairman and CEO of 1st Source Bank and 1st Source Corp. "1st Source has been proud of the diversity of its board and has always benefited from the advice, perspectives and skills of its board members. Clearly, we thank Savoy and join with them in recognizing these two as energized, smart and insightful members of our board of directors. 1st Source Corp. is stronger and more client-centric because of them."
Graham has worked for 25 years in the information technology sector, both as an entrepreneur and executive. He founded the Graham Allen Partners private equity firm that invests in and builds up technology companies. His wide-ranging and extensive experience covers enterprise technology, cyber security, cloud, data center, internet services, data analytics and artificial intelligence.
"We appreciate Tracy's passion and commitment to new technology, data analysis, and entrepreneurship," Murphy said.
Birmingham has served as a manager and leader in the electric and automotive manufacturing industries for 26 years. 
"And we are grateful for Melody's work developing sustainable energy alternatives, customer management in a regulated industry, and commitment to community," Murphy said. "They support the company's long-held and practiced values and have helped to make 1st Source a good corporate citizen and will continue making 1st Source a great place to work."
The 157-year-old 1st Source Bank has more than $8 billion in assets, making it the largest local bank headquartered in Northern Indiana. Mainly serving Northern Indiana and Southwest Michigan, it has 79 branches, 18 specialty finance group offices, nine wealth advisory services offices and 10 insurance offices.