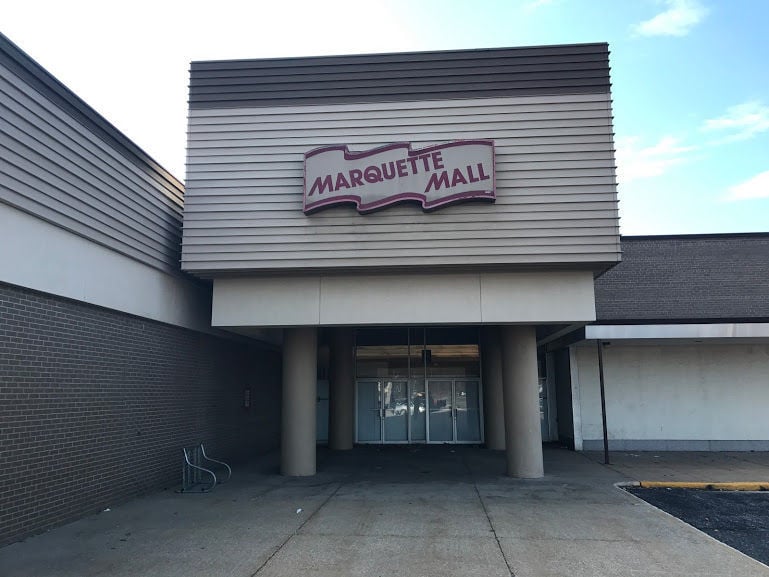 After 51 years, Sears will close its department store in the Marquette Mall in Michigan City, potentially dooming the struggling mall to the wrecking ball.
While Eddie Lampert, the Sears chairman and largest shareholder, saved the retailer from liquidation by winning a bankruptcy auction Wednesday, Sears had made an earlier decision to close its Michigan City store as part of its restructuring in bankruptcy court into a leaner and, hopefully, more viable company.
The troubled Hoffman Estates-based retailer, once the largest in the United States and a staple of most suburban shopping malls nationwide, will shutter its store at 3901 Franklin St. for good Saturday, according to employees. Along with J.C. Penney, it had been one of the original anchors of the 481,446-square-foot Marquette Mall since it opened in 1967.
The Marquette Mall and Office Tower was once home to more than 50 stores, such as Readers World, K-B Toys and Robin Hood, but has been eclipsed by the Lighthouse Place Premium Outlets in downtown Michigan City since the 1980s.
It's been a long, slow decline for the half-century-old indoor mall at the otherwise commercially thriving corner of Franklin Street and U.S. 20 in Michigan City.
National chains gave way to more local businesses inside the mall, whose corridors became increasingly eerie and spectral, as was documented on websites like deadmalls.com. J.C. Penney closed in 2015, and Marquette Mall's interior became so desolate from the loss in foot traffic it was closed off to the public a year later. Carson's went under last year, and the Sears was shuttered as a result of the retailer's efforts to shrink in bankruptcy court as it looks to chart a path to survival.
Michigan City Mayor Ron Meer said the city would look to work with a developer to raze the mall and bring in a more modern outdoor retail development to the area, where stores like Kohl's, Ulta, PetSmart, and T.J. Maxx have continued to thrive. He envisions a redevelopment like the successful Dunes Plaza outdoor shopping center just across the street.
Sears was the last anchor store left standing at the long-declining Marquette Mall, which has been put up for sale a few times in recent years. Sears also opted to close the Big Kmart at 430 W. Ridge Road in Griffith Park Plaza in Griffith during the bankruptcy proceedings, which started in October after years of annual losses.
Times have been tough for the iconic retailer that built the Sears Tower and once sold everything from watches and jewelry to houses in its famous Sears Catalog. The Sears in the Southlake Mall in Hobart and the Kmart in Valparaiso are now Sears' last remaining stores in the Region.
In recent years, the company has closed two Sears stores in Schererville, a Sears Appliance and Hardware Store in Valparaiso, and Kmarts in Merrillville, Chesterton and LaPorte as it has drastically reduced its footprint across the United States.