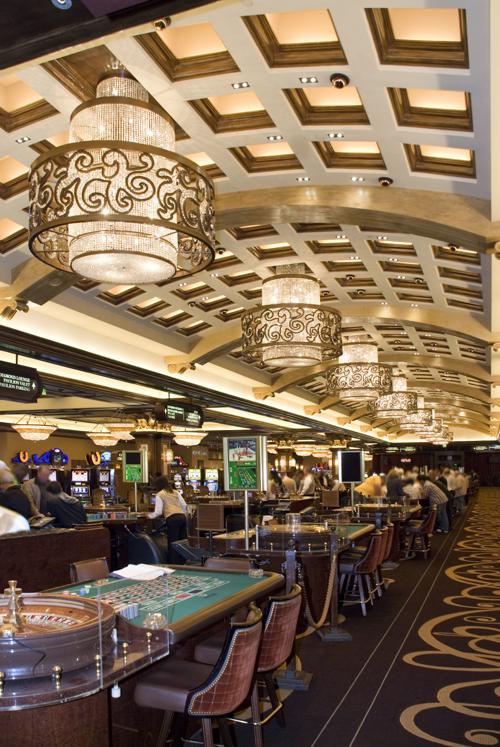 If you're looking for job satisfaction, a number of Region workplaces were named among the best in the state by the Indiana Chamber of Commerce.
Horseshoe Casino in Hammond, Ameristar Casino and Hotel East Chicago, Centier Bank in Merrillville, Peoples Bank in Munster, Lakeside Wealth Management in Chesterton, Peepers by PeeperSpecs in Michigan City and General Insurance Services in Michigan City were among the 125 companies statewide honored as 2018 Best Places to Work.
"Attracting and keeping a talented workforce is top of mind for all Hoosier employers," chamber President Kevin Brinegar said. "Every company on the list made people the priority in their workplace, backing that up with policies and practices geared toward employee success and satisfaction."
Lakeside Wealth Management, which makes breakfast for clients, has Nerf guns in the office, offers unlimited sick time and gives employees monetary incentive to get involved with local charities, won the honor for the fourth straight year.
"If you love what you do and you love who you do it with then you make the workplace somewhere you want to go rather than a place you have to be," Lakeside CEO Mark Chamberlain said. "As cliché as it sounds, we are a family. We celebrate personal and professional accomplishments and milestones together as well as getting through the personal and professional hardships together."
Centier again finished in the top 15 in the large company category, and is one of 20 companies in the Best Places to Work Hall of Fame.
"It is truly rewarding for Centier to once again be named to the Best Places to Work in Indiana list and continue our tradition as a Hall of Fame Company with this distinction," said Chrisanne Christ, senior partner in Human Resource Development at Centier Bank. "Every year provides another opportunity to take a look at what we are doing to improve and we look forward to an even higher ranking next year. The distinction of being near the top of the Best Places to Work in Indiana is a testament to the culture our associates create and carry with them every day."
More than 200 companies applied for the honor, which is based on employee surveys and employer reports.