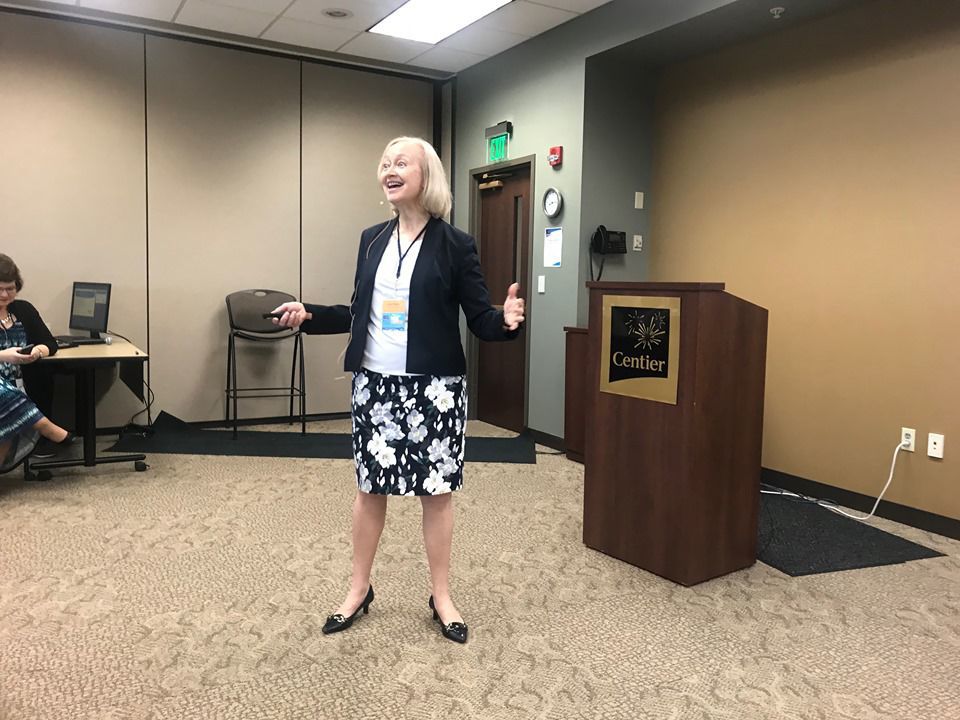 When you're running your own small business, there's no one to guide you or tell you what you should be doing. 
But there are a lot of great local resources in Northwest Indiana for small and mid-sized businesses, Centier Vice President of Community and Business Development Anthony Contrucci said Wednesday morning at the Break Through business seminar put on by Centier Bank and The Times of Northwest Indiana.
"When you're on that journey alone, you can feel in the dark," Contrucci said. "It can be scary, hard and inefficient. But there are some great local resources that provide the light you need to see where you're going and where you need to go."
Lorri Feldt of the Northwest Indiana Small Business Development Center and Diana Hunter of the Indiana Procurement Technical Assistance Center spelled out what local programs small business owners can avail themselves of at a presentation entitled "Beyond the Basics: Local Resources Available to Improve Your Small Business" at the Centier Corporate Centre.
The Northwest Indiana Small Business Development Center is best known for helping entrepreneurs and established businesses draft business plans, but it offers an array of other services, such as assistance with exporting their goods and demographic studies to identify customers, Feldt said.
"The data can get very granular," she said. "We can show how many residents in an area are over 75 years old or over 80 years old, which can be very important to where a home care business will locate. We can show lifestyle data like pet ownership, which helped show a pet supply store where best to put their next store. And we showed them income demographics since they're selling premium pet food. We can show the traffic and what locations have the highest percentage of two or more dogs."
The NWISBDC also helps companies involved more in business-to-business sales identify potential clients. The agency recently helped a business engineering services firm that was well established in Northwest Indiana grow by finding prospects in Chicago, winnowing down a list of the machine shops with under 250 employees that make up much of its current customer base.
The agency helps businesses apply for credit and gives snapshot business valuations, such as for when they're working on succession planning or looking at selling opportunities.
Hunter said the Indiana PTAC helped Hoosier companies land $86.29 million in federal government contracts last year, about 90% from the Department of Defense. That resulted in the creation of an estimated 289 jobs across the state.
"The federal government buys everything," she said. "We have opportunities on our website. We have Crane Naval Base in southern Indiana doing more than a billion dollars worth of sales in a fiscal year, and they've never even heard of some of the businesses we have working up here in this region."