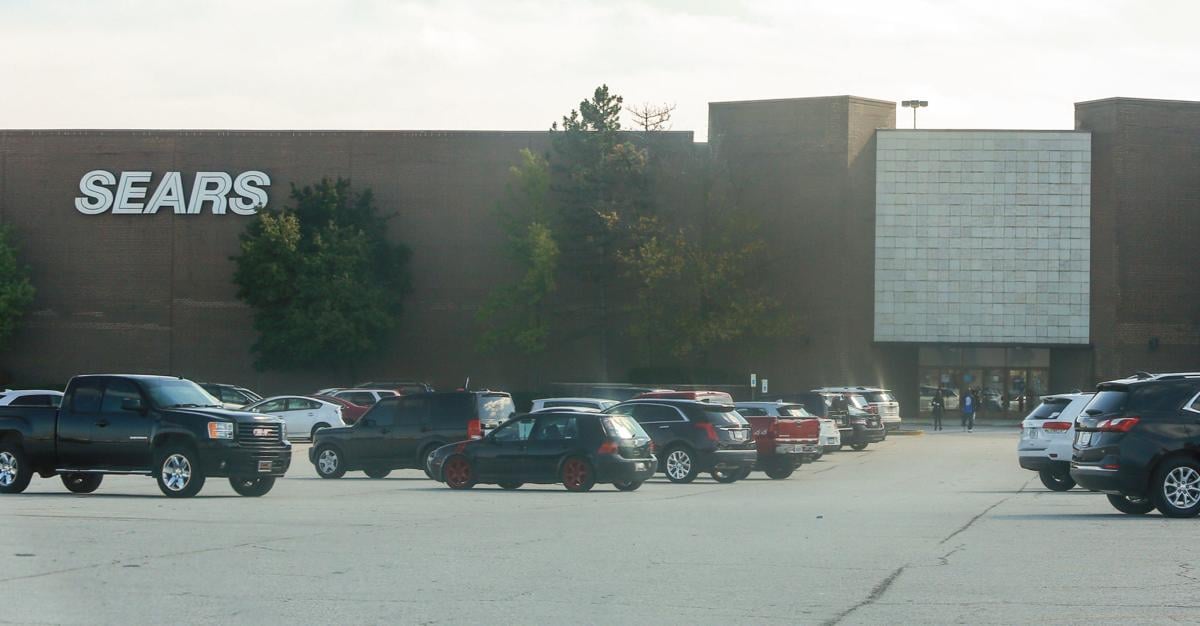 After nearly half a century, the iconic American retailer Sears has shuttered its two-story department store at the Southlake Mall in Hobart in the end of an era for the Calumet Region.
The store opened in 1974 at the super-regional mall at U.S. 30 and Mississippi Street, where it was one of the original anchors of the enclosed mall late Cleveland Indians owner and commercial real estate developer Richard E. Jacobs built by the U.S. 30 interchange on Interstate 65 in then unincorporated Ross Township. The mall helped transform the surrounding area into the premier commercial trade district in the second-largest metropolitan area in the state of Indiana.
The Southlake Mall, long Northwest Indiana's largest and more prominent shopping centers, has now lost two of its anchors — Carson's and Sears — amid a turbulent shakeup in brick-and-mortar retail brought about by the growing market share of e-commerce sites like Amazon, Overstock.com, Etsy, eBay and Zappos.
Southlake, the second-largest mall in Indiana, is still home to about 150 retailers but is stuck with the daunting prospect of filling massive vacancies at a time when most traditional department store chains are contracting or going out of business altogether. JCPenney, Macy's and Dick's Sporting Goods are the only traditional anchors left at the mall, which has outlasted many other Region shopping centers that are dead or moribund like the Century Mall in Merrillville, the Woodmar Mall in Hammond, the Village Shopping Center in Gary and the Marquette Mall in Michigan City.
The Sears Auto Center closed in August while the department store underwent a liquidation sale.
The Southlake Mall may need to consider less conventional ways of filling the vacant space Sears and Carson's leave behind, said Michal Pollak, Indiana University Northwest assistant professor of business. Other malls in Indiana have demolished empty department stores and put in restaurants or new lifestyle wings with different dining and shopping options in a walkable Main Square-like setting.
"Coupled with the 'retail apocalypse,' traditional malls like Southlake need to find non-traditional or at least non-traditional retail ways of will their spaces," Pollak said. "Traditional malls that have been most successful weathering the storm of the 'retail apocalypse' have been those that have converted space into office space, fitness centers, community centers, health food stores and other uses that are less traditional for malls."
Hoffman Estates, Illinois-based Sears filed for bankruptcy last October and has since announced plans to close hundreds of stores. Long the largest retailer in the United States, which built the then-largest skyscraper in the world in Chicago's Loop in the 1970s just because it could, Sears will be left with just 126 smaller stores by February 2020 — a staggering decline from the 3,500 stores it had nationwide in 2010.
The troubled retailer, which was co-founded by former Hammond resident Alvah Curtis Roebuck, closed the Sears department store at the Marquette Mall in Michigan City and the Big Kmart and Cline Avenue and Ridge Road in Griffith last year. It plans to close the Kmart in Valparaiso later this year, leaving just a Sears Appliance and Hardware Store in Portage as the last remnant of the landmark American retail institution that started as a transformative mail-order business during the late 19th century.
Sears has recently closed stores in Schererville, Valparaiso and Calumet City, and Kmarts in Griffith, Merrillville, Chesterton and LaPorte, as it shifts focus away from traditional suburban department store and big-box retailing to smaller Sears Home Town stores in more rural, retail-starved communities.
The retailer's exit from the Northwest Indiana market is especially notable since its co-founder Roebuck worked as a watchmaker in Hammond for 15 years before answering a fateful job ad Richard Sears placed in the Chicago Daily News.
Sears is fading from the landscape in Northwest Indiana but some of its most iconic brands are still available for purchase in the area. Kenmore appliances are sold on Amazon, and Kenmore grills and vacuums can be found at Lowe's, Target and The Home Depot.
Craftsman Tools are now sold at Ace, Amazon, Lowe's, Menard's and Blain's Farm and Fleet.