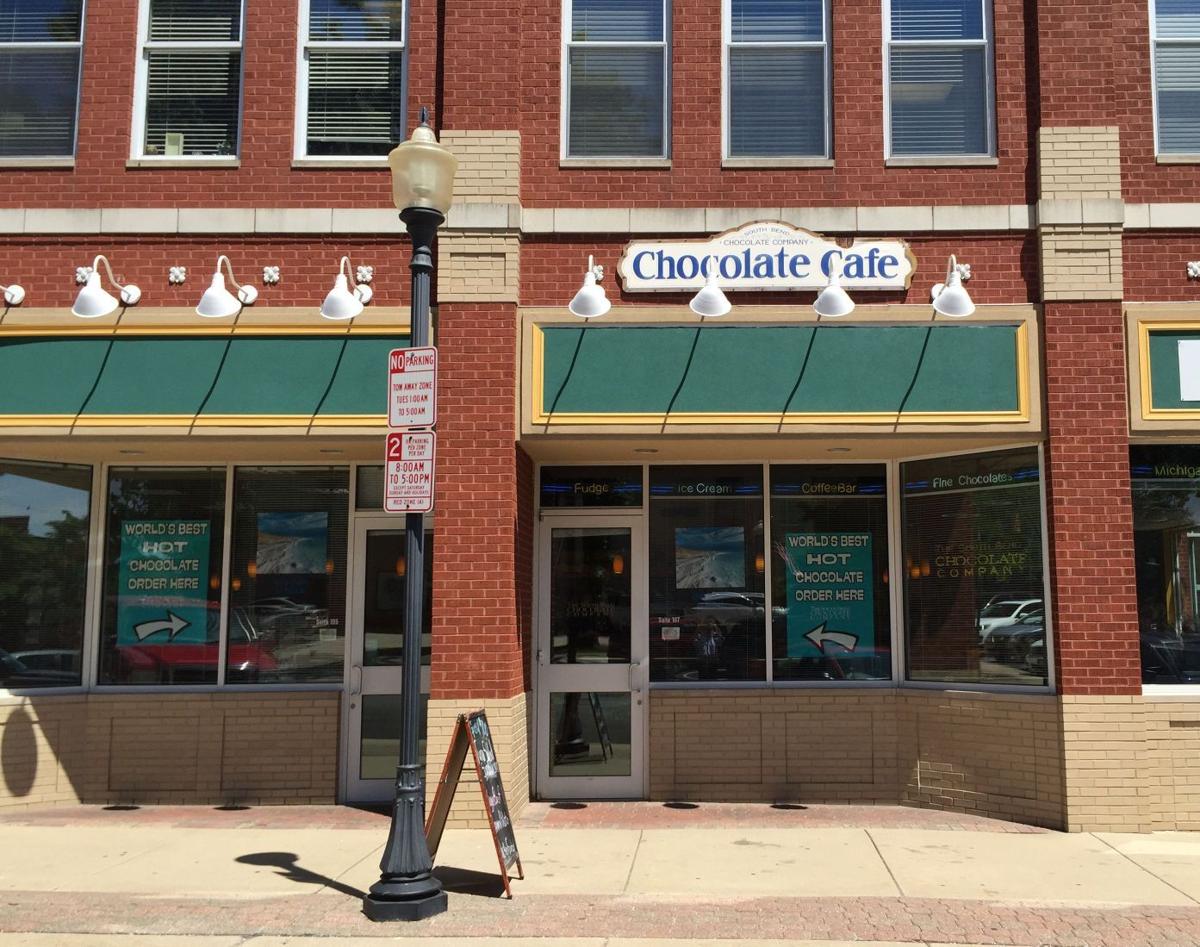 A little sweetness has left the Region.
South Bend Chocolate Company has closed its longtime cafe in downtown Valparaiso.
The South Bend-based purveyor of chocolates, candy, cookies, crunches, pretzels, malt balls and other sweets closed down The Chocolate Cafe at 7 Franklin St. at the end of last year as a result of the financial effects of the coronavirus pandemic.
It had long been a popular spot to satisfy one's sweet tooth, sip a hot chocolate, or grab a coffee, such as mochas made with locally roasted beans and South Bend Chocolate Company's gourmet liquid chocolate.
"Today is a sad day for us at The Chocolate Cafe in Valpo. It is with careful thought and much sadness we announce that this week will be our last week in downtown Valpo," the company posted on social media. "The effects on our business due to the pandemic have been too much for us to overcome. We want to thank all of our loyal customers who have stayed with us all of these years. Valpo has been a staple and a home to us for a long time. We will miss all of the smiles, conversations and good memories deeply. We hope you come say goodbye and maybe snag a piece of chocolate while you're there. Thank you for your business. It's been a great 20 years. Maybe we will be back."
The longtime staple on the courthouse square in downtown Valpo, which served as both a cafe and a retail outlet where one could buy boxes of chocolate, encouraged people to support other local businesses during trying times, when the economy has been roiled by the worst pandemic to afflict America in a century.
"To all of the other small businesses, we wish you luck in the new year. Stay strong. Stay healthy," the Chocolate Cafe posted. "Happy Holidays to you and your families. We will miss all of you more than you will ever know. Visit us in Michigan City or South Bend!"
The South Bend Chocolate Company has a cafe at Lighthouse Place Premium Outlets in Michigan City and several locations in South Bend and its neighboring suburb of Mishawaka. It also has cafes in downtown Indianapolis; Columbus, Ohio; St. Joseph, Michigan, and the tourist town of Put-in-Bay, Ohio, an island on Lake Erie.
The company started in 1991, making chocolates like Domer, the Rockne and Nuts for ND under a license from the University of Notre Dame. It has since made more than 500 different chocolates, confections and sweets and spread to nearly a dozen locations across the Midwest.