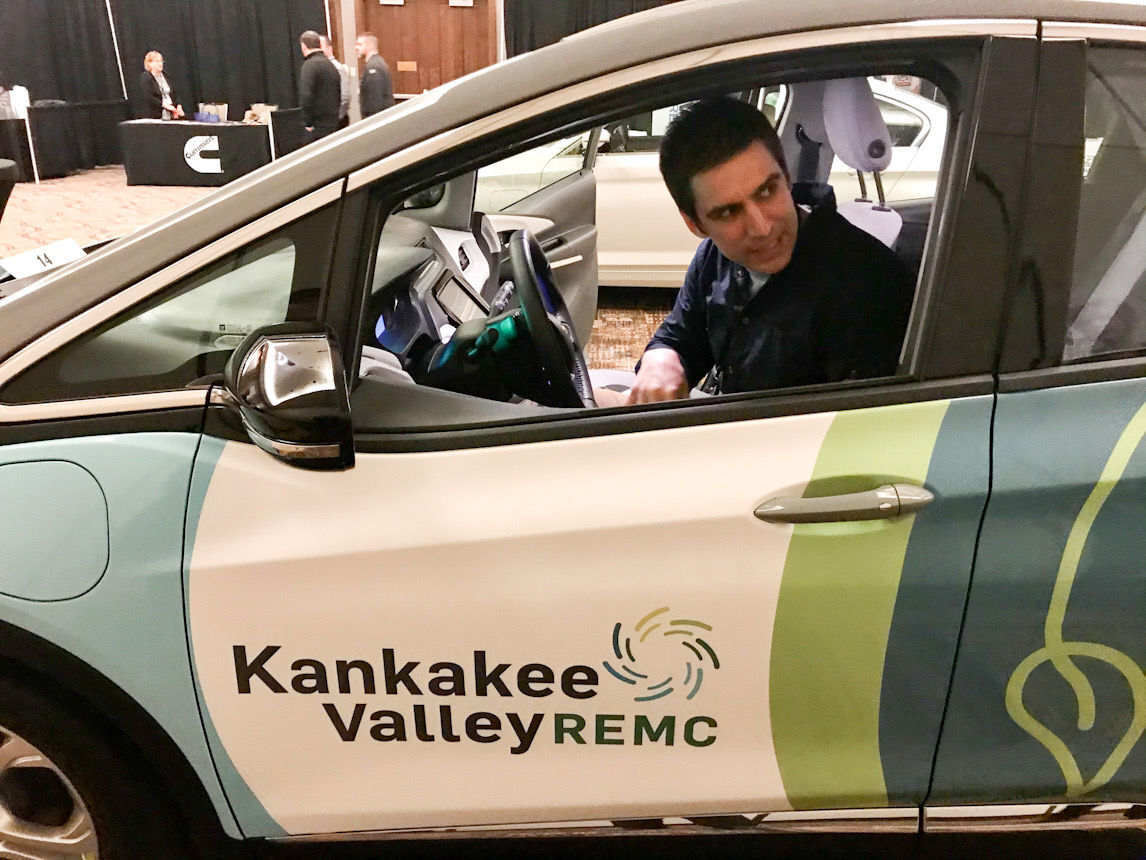 Businesses and local governments will be able to check out the latest in green vehicles and learn about how to fund them when South Shore Clean Cities' sustainable transportation conference and expo rolls back into Michigan City next month.
The daylong event will take place from 8:30 a.m. to 2:30 p.m. Aug. 10 at the Blue Chip Stardust Event Center in the Blue Chip Casino at 777 Blue Chip Drive in Michigan City.
"We're excited to again host this wonderful event with all of our partners and sponsors," South Shore Clean Cities Executive Director Carl Lisek said. "Our Conference & Expo offers all of the benefits of a multi-day conference and expo in just one day right here in Indiana.
"The sustainable transportation industry is changing rapidly and our event will provide up to the minute information from the top leaders in the industry, representatives from state and federal funding agencies as well as elected officials to help you make the right decisions for your organization."
The South Shore Clean Cities Annual Conference & Expo will feature two exhibit halls full of vendors, indoor and outdoor green vehicle displays, an awards ceremony recognizing sustainability efforts across the Region, and a luncheon fireside chat between Lisek and U.S. Sen. Mike Braun. Braun co-chairs the bipartisan Senate Climate Solutions Caucus.
Educational breakout sessions will cover subjects like transit fleets, electric vehicle charging infrastructure, renewable fuel options, electric vehicles, and improving one carbon footprint.
U.S Environmental Protection Agency and Indiana Department of Environmental Management representatives will talk about available funding for sustainable transportation. Awards will be conferred for use of alternative fuel, electric vehicles and other sustainable transportation methods.
South Shore Clean Cities is a nonprofit that tries to improve energy efficiency, increase use of fuel-saving technologies and reduce carbon emissions. It promotes alternative fuels and electric vehicles while seeking to improve air quality and reduce dependence on imported oil.
The Annual Conference & Expo will be preceded by a cocktail reception for networking at 6:30 p.m. Aug. 9 in the Suncoast Room at the Blue Chip Casino.
Registration is $60 per person.