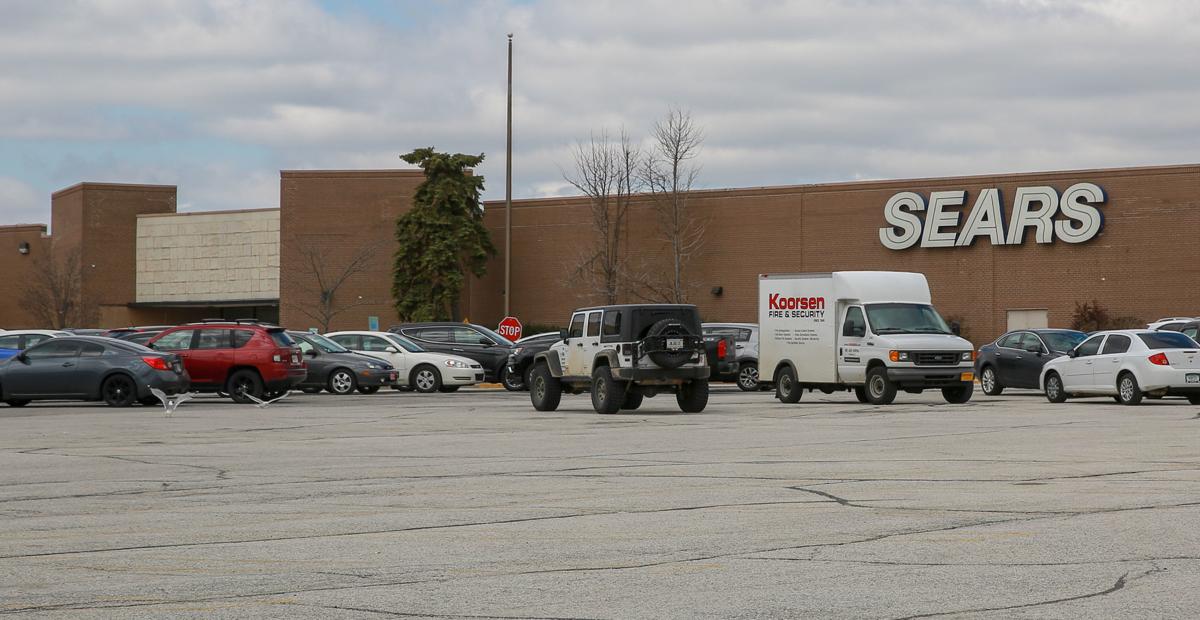 The troubled retailer Sears will put the Southlake Mall, Northwest Indiana's biggest shopping hub for more than four decades, in a 210,404-square-foot hole when it closes in late October.
The super-regional mall at U.S. 30 and Mississippi Street in Hobart, the second-largest mall in the state, is already trying to fill the vacancy left behind by Carson's, which dissolved in bankruptcy last year amid a period of unprecedented upheaval in the brick-and-mortar retail industry. Southlake Mall will have to find new uses for two of its five anchor spaces.
Long the largest retailer in the United States, Sears has lost $11 billion since 2011. It last turned an annual profit in 2010. In the latest of many rounds of closings, it's shuttering 26 larger format stores nationwide as it shifts to a focus on smaller stores.
"Following Sears filing for bankruptcy last year, the closing of the Sears anchor store in the Southlake Mall is not surprising, however, it does not mean it will be easy for the mall to adapt," said Indiana University Northwest assistant professor of business Micah Pollak.
What other malls are doing
Other malls, such as the Greenwood Park Mall in the Indianapolis suburb of Greenwood or the Glenbrook Square Mall in Fort Wayne, have responded to the loss of traditional anchors by tearing them down and replacing them with lifestyle centers, restaurants and more modern attractions. Glenbrook Square is replacing its Sears with an outdoor strip mall and a Portillo's, while the Orland Square Mall is building a 10-screen AMC multiplex where its shuttered Sears department store used to be. Mall operator Simon Properties plans to replace vacant Sears with new "retail, fitness, dining and entertainment concepts" at its shopping centers acorss the country, including the Castleton Square Mall in Indianapolis.
Malls across the country have become home to many nontraditional uses like churches and gyms. The Circle Centre Mall in downtown Indianapolis for instance brought in a college and a miniature golf course, and it has replaced vacant anchor spaces with offices, including the Indianapolis Star newsroom.
"Traditional malls are being forced to find new roles" based on how consumers buy things and spend their leisure time, Pollak said. "In the 1980s and 1990s, during their heydays, a traditional enclosed mall served not only as a place to find a wide variety of products in a single location, but as a social experience (for) families and teenagers (during) their weekends.
Sears and JC Penneys were the two original anchor stores at Southlake Mall, which was developed by the late Cleveland Indians owner and commercial real estate developer Richard E. Jacobs, creating what grew into the largest retail trade area in Northwest Indiana. Selling an array of appliances, lawnmowers, clothes and sundry other items, Sears has been an anchor there for 45 years.
But enclosed malls just aren't the attraction they once were, Pollak said.
"At the same time, entertainment patterns began to change," he said. "As home theater and media improved, theater multiplexes, once an anchor of every mall, drew less customers, and socializing online through social media began to replace weekend gatherings at the mall. While many still visit the mall for their shopping, it is slowing becoming a convenient grouping of stores rather than an extended experience."
Malls have to adapt to a changing retail environment, Pollack said. Southlake Mall has been trying to adjust in recent years, imposing a weekend curfew on teens to make adult shoppers with deeper pockets more comfortable and bringing in attractions like Cooper's Hawk Winery & Restaurant.
"The Southlake Mall has done much to modernize and reattract customers, such as creating Indiana's first state-of-the-art interactive digital river flowing through the mall several years ago and bringing in fine-dining establishments," he said. "However, it may not be enough. While the mall is still quite active, even following the loss of Carson's last year, the ongoing decline nationally in traditional brick-and-mortar retail is showing little sign of slowing. To continue to be successful in the long term, malls like the Southlake Mall need to consider creative new approaches."
Hobart Mayor Brian Snedecor said Sears owns the standalone property, which will continue to generate property tax revenue to the city after it closes. He said the biggest effect of the closing would be the job loss and the loss of a shopping option for the community.
"We're optimistic something will move into there quickly," he said. "We realize with e-commerce it's a challenging time for brick-and-mortar. I optimistically hope something can be found quickly to fill that space."
Hobart will work closely with mall management on whatever direction is necessary to fill the space Sears is vacating, he said.
"Sears was a great store for many years for the city of Hobart and all of Northwest Indiana," he said. "They feel at the corporate level they have to close it, as they did with the Mishawaka store. My hope is before long that property will be active."