Jerry Seinfeld's sitcom, originally titled "The Seinfeld Chronicles," had been on the air for about a year when he first performed at Merrillville's Star Plaza Theatre, which will be demolished to make way for a new hotel and high-end restaurant in April.
It was 1990, and Seinfeld wasn't yet that well known so the show didn't sell out, recalls Charlie Blum, president and CEO of Star Plaza Theatre and national Star Productions booking and talent management firm.
"His show was just a summer fill-in on NBC at the time," Blum said.
Seinfeld returned in November 2003, more than five years after wrapping up the most popular and talked-about sitcom of all time. He recorded the fastest sell-out in Star Plaza history, selling all 3,400 tickets for the first show in less than 30 minutes.
The landmark theater — the third largest in the Chicago area after Arie Crown and Chicago Theatre —– has provided thousands of nights of entertainment and generated countless memories for residents of the Region and greater Chicago area over the years.
The Star Plaza hosted rock bands, pop stars, Motown acts, classic crooners, country stars and some of comedy's biggest names, including Seinfeld, Jay Leno, George Carlin, Richard Pryor, Joan Rivers, Jamie Foxx, Bob Hope, Chris Rock, Bernie Mac, George Burns, Phyllis Diller, Red Skelton, Cedric the Entertainer, Steve Harvey, Stephen Wright and the Smothers Brothers.
"It was iconic, a major part of Northwest Indiana," Blum said. "It was a place to go to create memories. The marketing used to say for some it's a 10-minute drive, for others it's a weekend away because people would come out to see a show and spend the night."
Howie Mandel shot his HBO special there, and Eddie Griffin filmed his "Dysfunktional Family" movie there, which Miramax released in theaters nationwide. Big names such as Chesterton native Jim Gaffigan and former "Late Late Show" host Craig Ferguson have performed there in recent years.
But comedy was only a small fraction of what took place on the famed stage at Star Plaza Theatre, where Region residents laughed, rocked out, swayed in their seats and sang along with favorites for 37 years. Coaches Mike Ditka and Bob Knight sold the place out. Boxers sparred there. Figure skaters twirled. Trapeze artists soared overhead.It is a uniquely intimate venue that was laid out so the whole audience was close to the performers."No seat is more than 90 feet from the stage," Blum said.Originally the Holiday Star, the name was changed to Star Plaza around 1989 when the Holiday Inn it was attached to was rebranded as a Radisson.
Nervous teenagers and long-married couples went on countless dates there. People came to watch the "Shanghai Circus Live," martial arts demonstrations and familiar acts like the Oak Ridge Boys, a country quartet that was one of the first acts to play at the Star Plaza and has performed every holiday season since.
Performers loved the venue and regularly returned. Northwest Indiana show business veteran W.F. Bill Wellman helped White Lodging Chairman and CEO Bruce White and his billionaire father Dean White open the Holiday Star Theatre in 1979. Wellman recalled in his 2006 memoir the pianist Liberace told "The Tonight Show" host Johnny Carson his most profitable shows were not at Radio City Music Hall in New York City, but at "a small theater in Indiana called the Holiday Star."
Wellman wrote of a freewheeling backstage atmosphere, often going back to the refrain, "what happens in Merrillville stays in Merrillville."
Regulars like Alice Cooper, Air Supply, B.B. King, the Beach Boys, The Buckinghams, the Four Tops, Herman's Hermits, and Weird Al Yankovic played there year after year.
Chicago's famed Second City did improv at Star Plaza. Lord of the Dance high-stepped on the stage. Greats like Itzhak Perlman played with the Northwest Indiana Symphony Orchestra in front of capacity crowds.
Dozens of graduating seniors from Lake Central, Merrillville, Crown Point and other area high schools have gotten their diplomas there.
"The ambience, regality, and memorable charm of this one-of-a-kind local theater formed an undeniable impression on the hearts and minds of our graduates generation after generation," Crown Point Superintendent of Schools Teresa Eineman said last week. "Today, we are sad."
The theater benefited Merrillville restaurants by drawing people from across the Chicago area — and sometimes even Michigan and Wisconsin — to see shows. Nearby Asparagus restaurant sometimes would see an early-evening rush before the regular dinner rush on show nights, spokeswoman Julie Volkmann said.
"It was not inconsiderable," she said.
Northwest Indiana's premier show business venue, Star Plaza hosted family favorites such as Sesame Street Live and touring Broadway shows like "Avenue Q," "Chicago" and "Spamalot." But Blum, an actor himself who starred as Harold Hill in local productions of "The Music Man," also believed in letting community theaters use the venue, so local thespians could get a chance to shine under the bright lights of a professional stage.
Hammond's Towle Theatre staged "Rent" at Star Plaza. Other Region theaters put on shows like "Annie" and "Hairspray." Merrillville's Ross Summer Music Theatre staged "Joseph and the Amazing Technicolor Dreamcoat" there a few times.
"Charlie Blum didn't have to do that," Ross Summer Music Theatre Director Michael Reinhart said. "It wasn't a big money-maker for him. It wasn't a money-maker at all. But he was a performer himself, and he knew what that opportunity meant."
Blum, who helped bring in acts like Jimmy Buffet, Barry Manilow, Frankie Valli and Aerosmith, said he hoped opening up the Star Plaza stage to community theaters could mean a big break for a next-generation star.
"I know what it means to be able to share a stage with Bob Hope or Jay Leno, where you saw them perform," he said.
Blum started with the theater as a consultant in 1981 when he was vice president of marketing for the Nederlander Organization. White Lodging hired him as president and CEO of Star Productions in 1989. He's managed the Star Plaza since then and will continue to run Star Productions, an expanding Merrillville-based firm that books concerts nationally, produces television shows and manages groups like Under the Streetlamp, which consists of former cast members of Broadway's "Jersey Boys." He's looking to grow the booking business and hire former Star Plaza employees now that he doesn't have to focus so much on a single venue.
He gets excited thinking about all the talent he's worked with at Star Plaza over the years, how he booked country acts like Garth Brooks and Billy Ray Cyrus for a few thousand dollars before they got big in the early 1990s. Cyrus, for instance, was locked into a contract to play Star Plaza for $5,000 after the hit, "Achy Breaky Heart," made him a big star who could command top dollar.
"They became million-a-night artists," Blum said.
Star Plaza Theatre gave Region residents decades of memories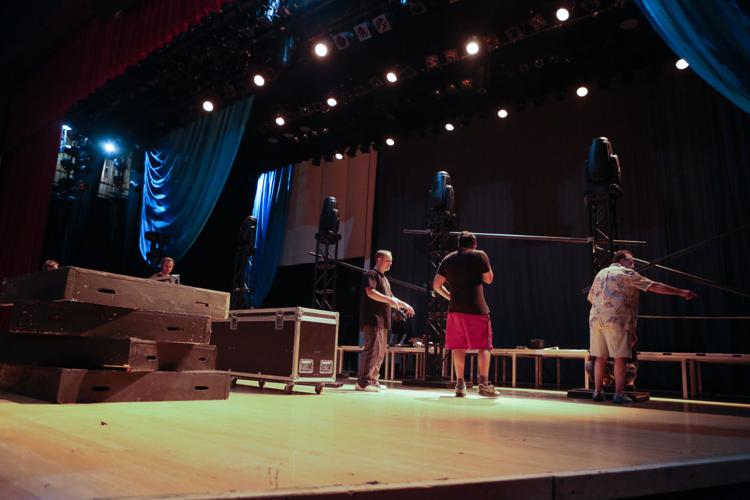 Star Plaza Theatre memories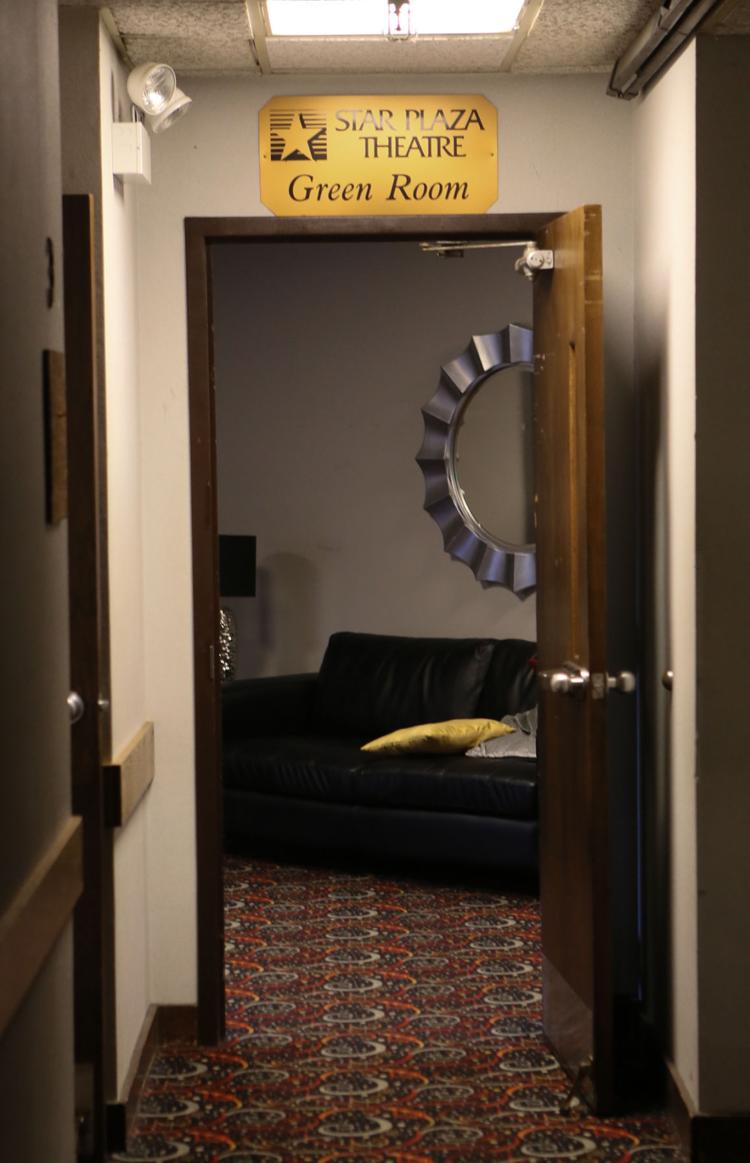 Star Plaza Theatre memories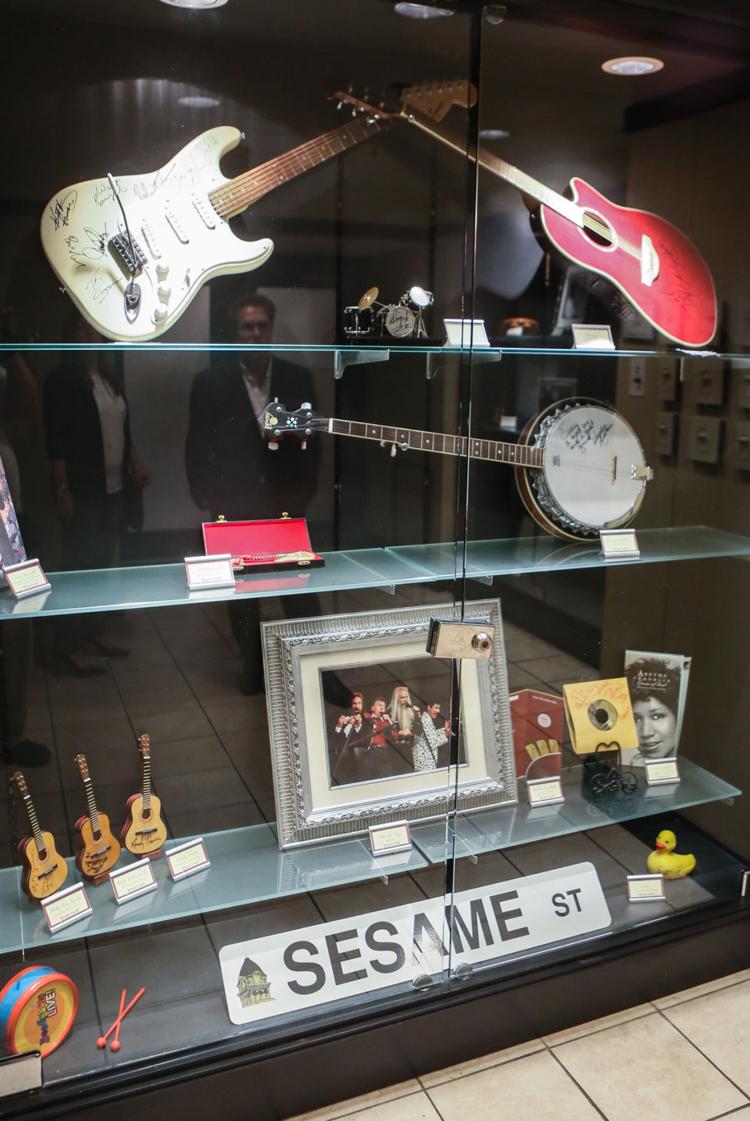 Star Plaza Theatre memories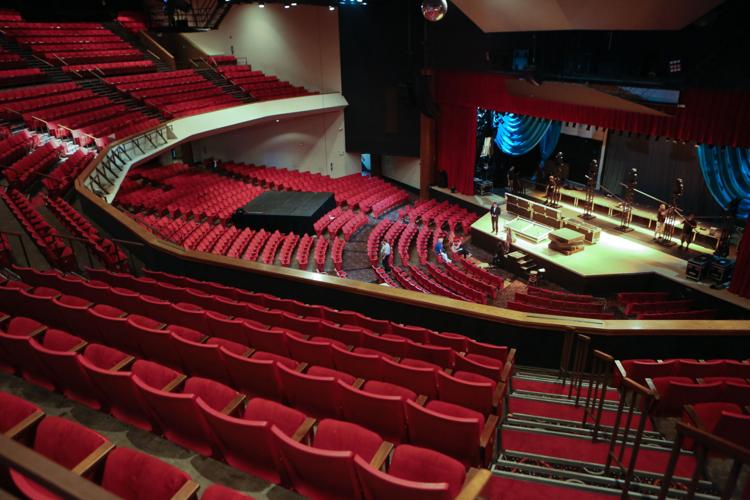 Star Plaza Theatre memories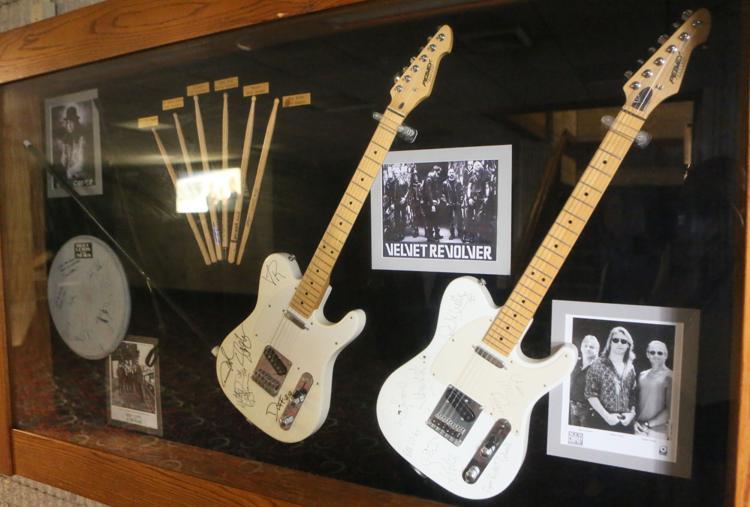 Star Plaza Theatre memories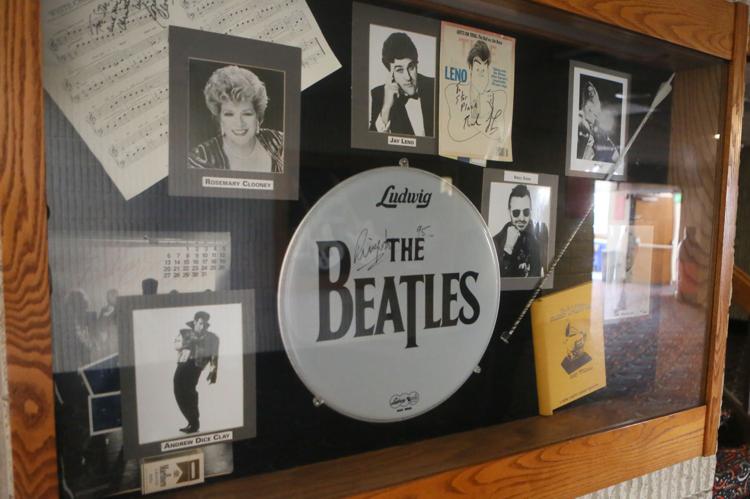 Star Plaza Theatre memories
Star Plaza Theatre memories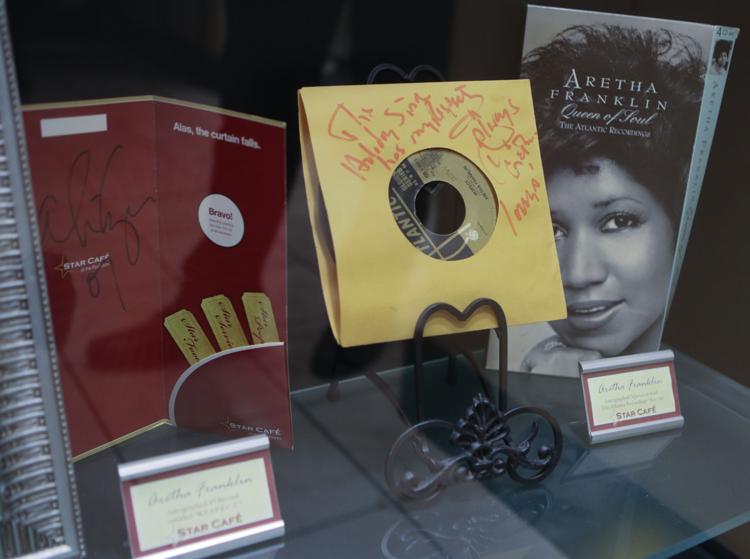 Star Plaza Theatre memories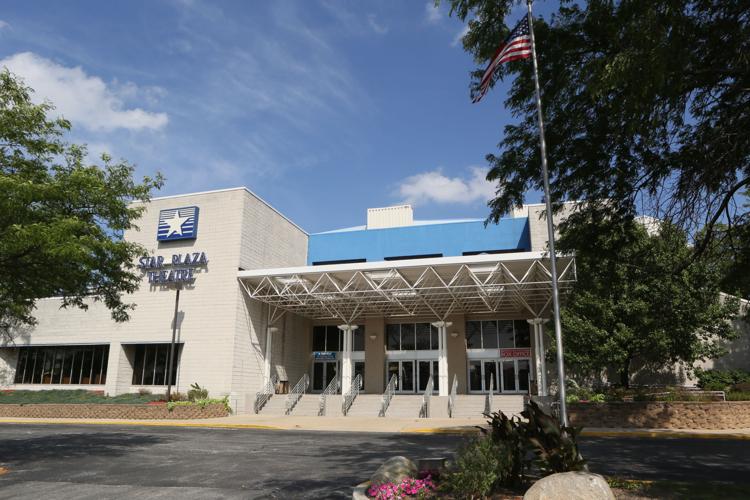 Star Plaza Theatre memories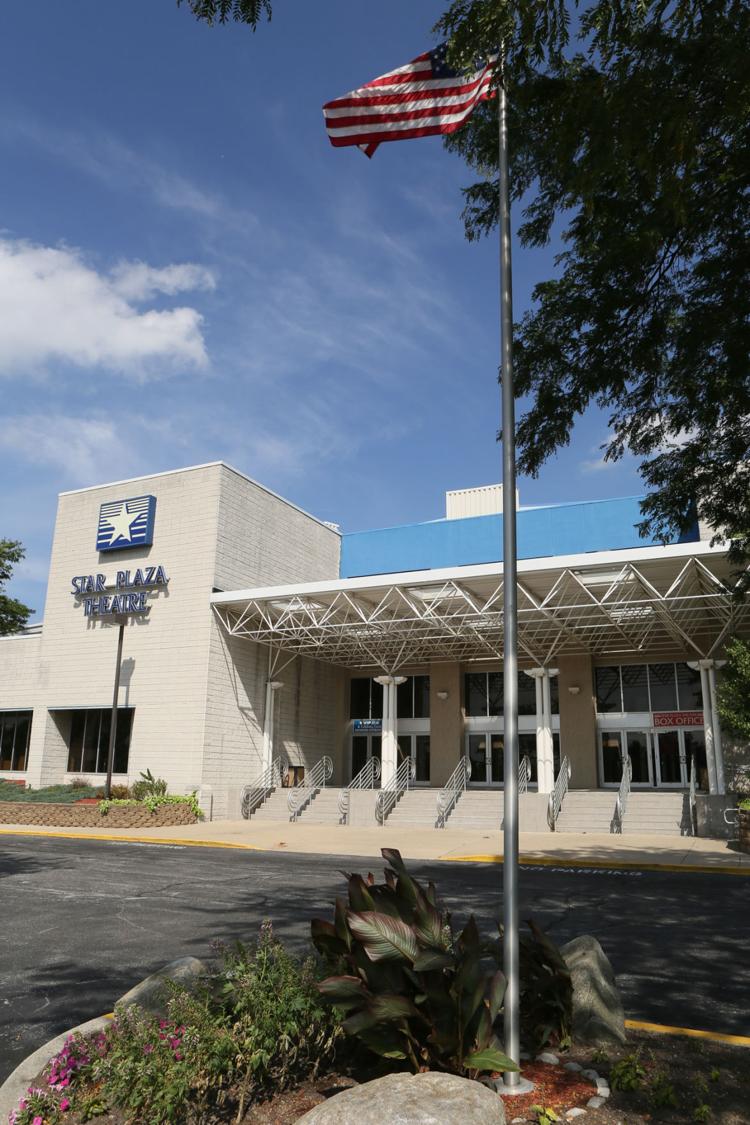 Star Plaza Theatre memories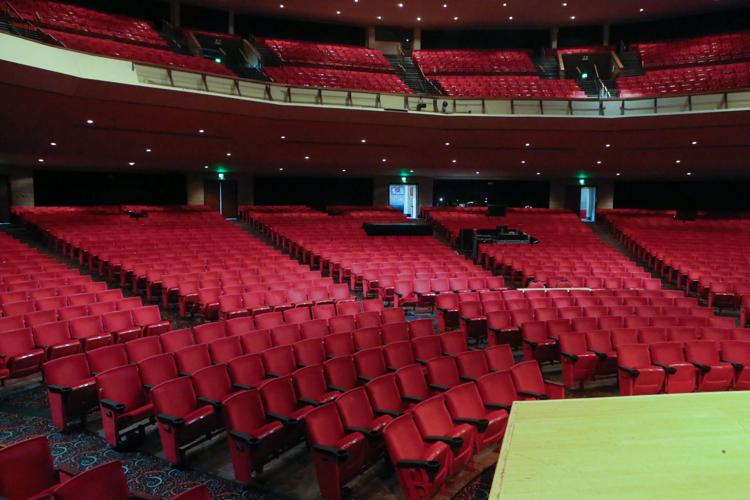 Star Plaza Theatre memories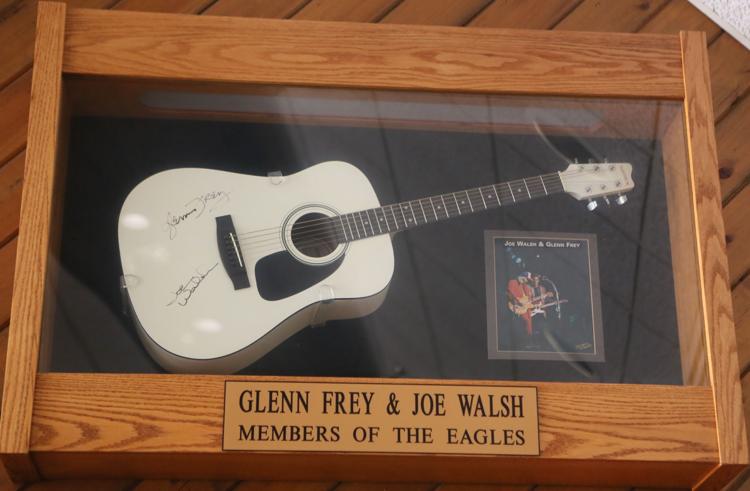 Star Plaza Theatre memories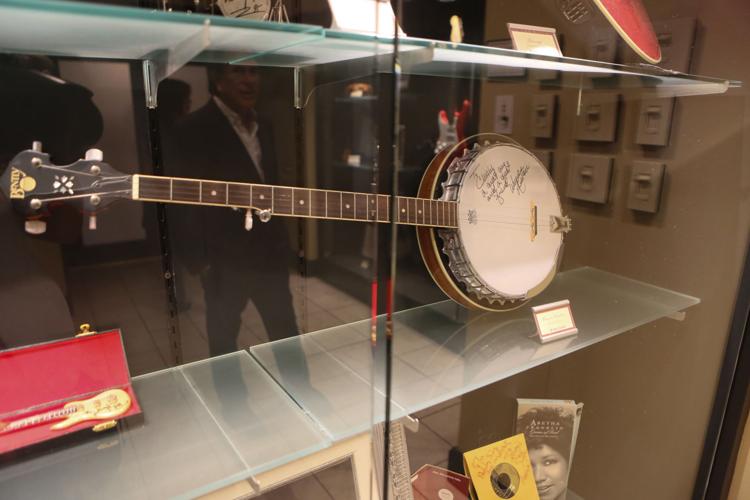 Star Plaza Theatre memories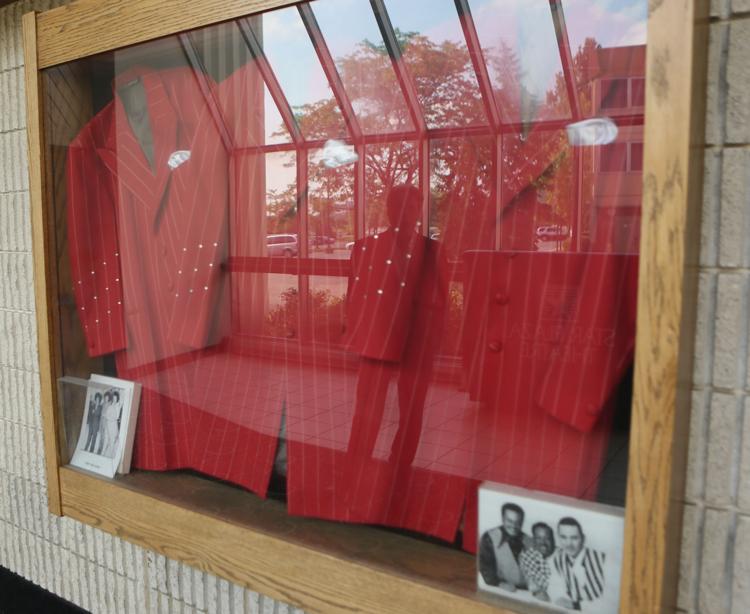 Star Plaza Theatre memories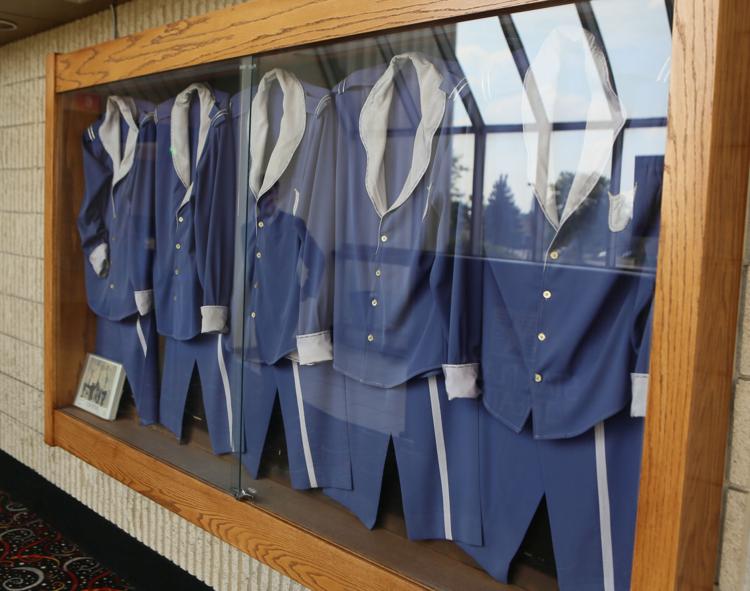 He said be became friends with many of the artists over the years, especially after having dinner with them when they'd play Star Plaza five or six nights in a row.
"There are some good people," he said. "Not everyone's a prima donna. Bob Hope, for instance, didn't do it for the money. I personally handed him a check, and saw him put it in his jacket. He didn't cash it for six months. That just tells me it wasn't about the money. He just wanted to get out there and entertain people."
His biggest regret is that he wasn't able to bring in Frank Sinatra, the singer the Whites had hoped would open the Holiday Star on the first night. Blum booked Sinatra in 1994, but he ended up canceling so he could perform at Chicago's United Center when it first opened. Sinatra rescheduled, but fell ill and had to give up singing.
Everything but the gambling
Star Plaza routinely attracted A-listers when it first opened in 1979 — some of the first performers included Rosemary Clooney and "Disco Queen" Donna Summer, who had a triple-platinum album with the No. 1 hits "Hot Stuff" and "Bad Girls" at the time. Performers in the early years included chart-topping legends such as Tom Jones, the Allman Brothers, Hall & Oates, Aretha Franklin, James Taylor, Bob Dylan, Merle Haggard and Don McLean, of "American Pie" fame.
When planned by the White family and Whiteco Industries in the late 1970s, the music venue was envisioned as a major regional attraction to draw people to an area that was then mostly cornfields. It succeeded wildly, helping to spur a significant amount of commercial development along U.S. 30 in Merrillville, which now has more restaurants per capita than any other city in Indiana.
"It was a Las Vegas-style resort with everything but the gaming," said Deno Yiankes, White Lodging president and CEO for investments and development.
"The brilliance of the idea was that it was close enough to where people from across Chicagoland would visit but far enough where they would consider spending the night. It was unique."
The Star Plaza drew as many as 500,000 visitors a year during the 1980s, according to Times archives. As much as half the audience came from Illinois for some acts, and country shows often would lure many out-of-towners from downstate Indiana.
A K-pop boy band Blum booked in 2014 even drew visitors from all over the country, including both coasts.
Such crowds helped support a number of jobs, including for ushers, stagehands and ticket-booth attendants. More than 550 people once worked at Star Plaza and the adjoining Radisson at Star Plaza, according to previous stories in The Times.
South Shore Convention and Visitors Authority President and CEO Speros Batistatos started his career as an hourly employee at the then-Holiday Star Theatre.
"This is like a death in the family to many of us today," he said. "That building has launched hundreds of careers, and mine is just one of them."
Schererville resident Wally DeRose had been a Gary cop who was hired to provide security at Star Plaza after it opened in 1979. His experience protecting stars such as Wayne Newton helped land him a job with the U.S. State Department where he ended up protecting Secretaries of State George Shultz and James Baker in the 1980s.
After his stint in diplomatic security, DeRose worked in State Department embassy counterintelligence for the U.S. Department of Homeland Security, from which he retired three years ago.He first learned the ropes of security while making sure stars like Tina Turner, Emmylou Harris and Loretta Lynn were able to safely get from the hotel to the theater, and then were safe backstage. He had drinks with Rosemary Clooney's boyfriend and remembers how the police had to tell Bob Hope they weren't there to walk his dog."He didn't give any tips," DeRose said. "He was old-school. He kept his money in his pockets."Star Plaza security, which consisted mostly of off-duty Gary and Merrillville cops, rarely ran into any trouble. They had an issue with Australian soft rockers Air Supply, who didn't want them backstage, where they were supposed to ensure nothing illicit was taking place."The country-western stars would bring out some of the drunks," DeRose said. "We had to make a few arrests when it got rowdy." DeRose also intervened when post-punk English singer Adam Ant was dragging an American flag across the floor. "We stopped him, and folded the flag in a military manner," he said. "We thought we were going to get fired. But Dean White said he wouldn't let that happen to a flag in his place."
He said the White family was always good to employees, especially security, and that he was thankful to them for bringing so much entertainment, wealth and luxury to Northwest Indiana. The Star Plaza will be missed, he said.
"It's too bad it's going down the tubes," he said. "It's a mainstay. It's close to everything. But time marches on. Things get older. It was good for the Midwest and good for Merrillville, but things get older and go out of style."