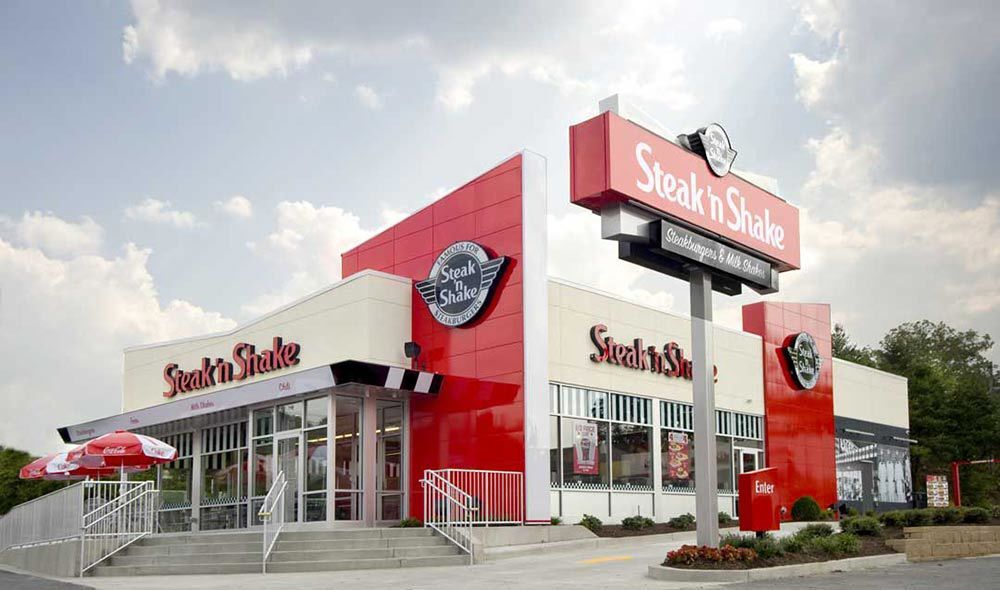 Steak 'n Shake, the iconic burger chain known for its steakburgers and hand-dipped milkshakes, reopened its restaurants in Portage and Michigan City.
The vintage 1950s-esque diner/fast-food chain temporarily closed its locations at 5809 S. Franklin St. in Michigan City, at 6231 U.S. 6 in Portage and in Benton Harbor just north of the Michigan state line in Harbor Country in 2019 as it looked for franchisees to take them over.
The Indianapolis-based restaurant chain made the unusual move of temporarily shuttering 44 locations across the country while it sought owner-operators for them after losing nearly $30 million over the previous 15 months, raising bankruptcy concerns among industry analysts.
But fortunes since have changed for Steak 'n Shake, which also has eateries in Schererville, Merrillville and Valparaiso.
Steak 'n Shake permanently shuttered the Benton Harbor location in Southwest Michigan but reopened its Portage and Michigan City restaurants for carryout and drive-thru only. Many of the chain's locations have been closed to dining-in since early on in the coronavirus pandemic.
The company avoided bankruptcy and turned around its finances. Steak 'n Shake recently became debt-free, owns much of its own real estate and said it figured out how to fix the unit economics at each restaurant. It opened 12 restaurants in the first quarter and 33 in the fourth quarter of last year.
Steak 'n Shake switched to a new owner-operator model in which operators can take over a restaurant by investing $10,000, which is far less than most franchising opportunities.
The company now has 100 owner-operators, who it says earned $161,000 on average in their first year with some earning more than $300,000.
"By paving the way for franchise partners to live the American Dream, we are providing them an opportunity to attain financial liberty. A salient point for those who become America's ablest restaurant operators is that neither birth nor pedigree, ethnicity nor religion is an obstacle to success," Steak 'n Shake CEO Sardar Biglari said. "A franchise partnership is a passport that cannot be purchased but only earned."
"I made back my initial investment in the first month of being a franchise partner," St. Louis-based franchisee Press McDonald said. "It was the best investment of my life. Other franchises have such a high barrier to entry that, as an aspiring entrepreneur, it feels impossible. Steak 'n Shake gives people like me a chance, and today I earn in two months at Steak 'n Shake what I made in a year at my previous job."
The 87-year-old company, which was founded in Normal, Illinois, and is now a subsidiary of San Antonio-based Biglari Holdings, said it plans to invest in remodeling of all its locations. A favorite of the late film critic Roger Ebert, it's known for burgers made with ground steak, its retro vibe, Cincinnati-style, five-way chili spaghetti bowls and house-made shakes that have been honored by Zagat.
Long at the higher end of the fast-food spectrum, it has faced increased competition in its space from restaurants like Five Guys, Shake Shack, Epic Burger, Wahlburgers, Elevation Burger and Culver's.