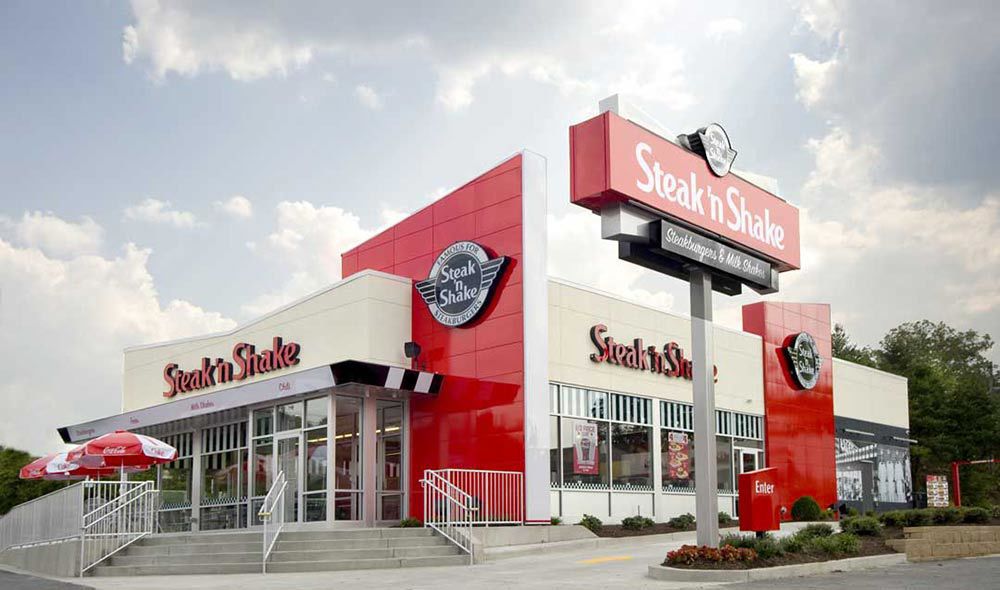 Steak 'n Shake, the vintage 1950s-esque diner/fast-food chain that's "famous for steakburgers" and hand-dipped milkshakes, has temporarily closed its Portage and Michigan City restaurants.
The financially struggling Indianapolis-based chain temporarily closed 44 company-owned locations earlier this month as it seeks a franchisee to take them over. The company lost $10.7 million last year and $19 million in the first quarter, according to filings with the U.S. Securities and Exchange Commission.
The "temporary" closings, which are unusual in the chain restaurant business except in the case of renovations, include Steak 'n Shake eateries at 5809 S. Franklin St., Michigan City; 6231 U.S. 6, Portage; and in Benton Harbor just north of the Michigan state line in Harbor Country.
The Steak 'n Shake restaurants in Schererville, Merrillville and Valparaiso remain open. 
San Antonio-based parent company Biglari Holdings, which also owns Western Sizzlin, Maxim magazine and First Guard Insurance, owns 626 Steak 'n Shake restaurants nationwide, 413 of which are company-operated, according to Biglari Holdings' 2018 annual report.  
Founded in 1934 in Normal, Illinois, Steak 'n Shake is known for burgers made with ground steak; Frisco Melts; Cincinnati-style, five-way chili spaghetti bowls and a retro ambiance. It was a favorite of the late movie critic Roger Ebert, and a former National Endowment for the Arts chairman described it as "very high-quality fast food served on China."
The chain's financial difficulties have been mounting after a judge recently ordered it must pay $7.7 million to managers and their lawyers for making them work unpaid overtime. Revenue fell 3.9% to $775.7 million last year, the company reported. Same-store sales plunged by 7.9% in the first quarter of this year.
S&P Global Markets named Steak 'n Shake one of the companies most likely to go bankrupt last year.
Company representatives did not respond to requests for more information.