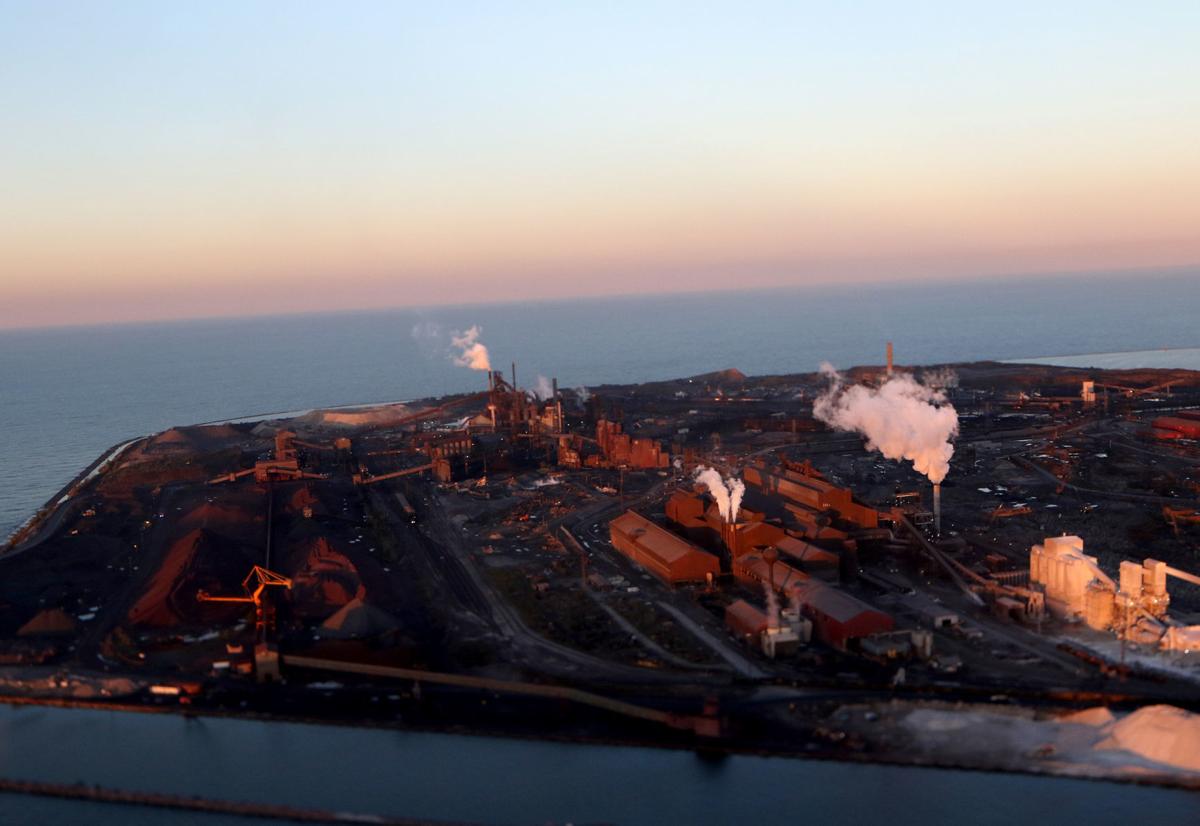 More than two dozen American steel companies, including ArcelorMittal USA and U.S. Steel, are calling for the Trump administration to crack down on steel imports.
The domestic steelmakers are demanding immediate action on the Section 232 investigation into whether steel dumping harms America's national security. Twenty-five executives, including ArcelorMittal USA President and CEO John Brett and U.S. Steel Corp. David Burritt, signed a letter to President Donald Trump.
"As the leaders of America's steel and steel-related companies, with over 75,000 collective employees, we write to urge you to take immediate action under Section 232 of the Trade Expansion Act of 1962," the executives wrote to the Trump administration. "Now is the time for Presidential action to prevent excess steel capacity and surging steel imports from undermining our national security and the viability of the U.S. steel industry. As we have said before, the need for action is urgent."
Imports have surged since the Section 232 investigation launched in April of last year. Only a few months later, imports grabbed 30 percent of the U.S. market, the highest monthly total in more than two years, according to the American Iron and Steel Institute. 
Last year, imports seized 27 percent of the total U.S. market share as imports surged by 15 percent.
"We need strong action that meaningfully adjusts imports and restores healthy levels of capacity utilization and profitability to the domestic industry to ensure we can continue to produce the steel needed for our national security and critical infrastructure," the steel executives wrote in the letter. "Excess steel capacity is the main cause of the sustained surge in imports, and as you have articulated, the surge is not just a China problem. For example, in the first eleven months of 2017, the offshore countries shipping the largest amount of steel imports into the U.S. were Brazil, South Korea, Russia, Turkey, and Japan. Foreign steel imports took 27 percent of the U.S. market share in 2017, yet U.S. capacity utilization only averaged 74 percent."
U.S. steelmaking has continued to suffer from high imports despite efforts by the G-20 and others to curb global excess steelmaking capacity, the executives wrote.
"This is why a remedy under Section 232 is necessary," the steel executives wrote in the letter. "We urge you to implement a remedy that is comprehensive and broad based, covering all major sources of steel imports and the full range of steel products, with only limited exceptions for products not currently available in the United States.
"Any 232 action to adjust imports should include measures to prevent circumvention and transshipment, as we know from experience that any loopholes will be exploited, weakening the effectiveness of the remedy.
"We also urge you to implement a remedy that is of sufficient duration to allow the domestic industry to make new investments that will enhance U.S. steel production, thereby preserving and strengthening our national defense industrial base."