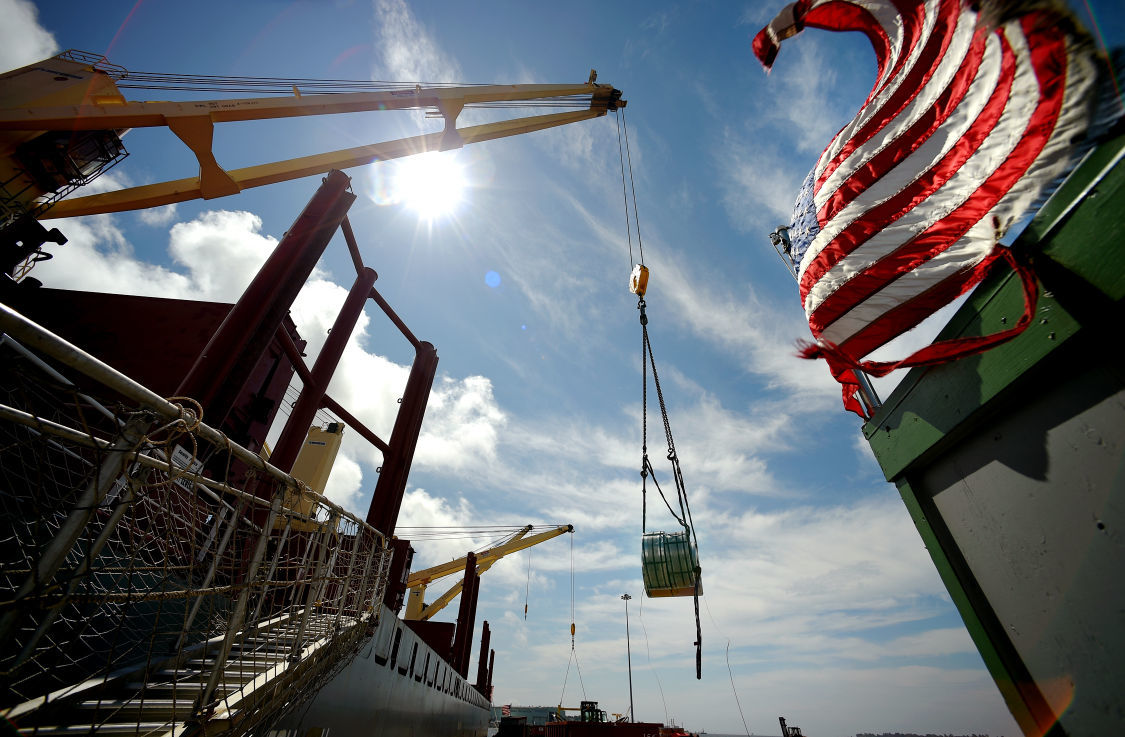 Steel imports have grabbed 19% of the U.S. market share so far this year, including just 14% in November.
The United States imported 1.8 million tons of steel in November, according to the U.S. Commerce Department's most recent Steel Import Monitoring and Analysis. That's down 28.1% from the 2.59 million permitted tons in October and a 14.4% decrease from the October preliminary import total of 2.17 million tons.
In November, imports of finished steel products that require no further processing in the United States, such as at the more than 20 steel companies at the Port of Indiana-Burns Harbor, fell to 1.2 million tons, down 18.8% from 1.47 million tons in October, according to the Washington, D.C.-based trade association The American Iron and Steel Institute. The offshore country with the largest finished steel import permit applications were South Korea, Japan, The Netherlands, Germany and Taiwan.
Last month, imports of black plate rose by 353%, cut lengths plates by 39%, line pipe by 28%, reinforcing bars by 18% and hot rolled bars by 16%.
For the first 11 months of the year, the United States imported 26.6 million tons of steel, down 16.3% from the previously year, likely as a result of the Section 232 tariffs of 25% on most foreign-made steel. Imports of finished steel products dropped by 18.6% to 19.5 million tons during the period, as compared to the same time a year earlier, according to the American Iron and Steel Institute.
So far this year, imports of black plate have risen by 90%, steel piling by 34% and tin free steel by 20%.
The largest offshore suppliers, excluding Canada and Mexico in North America, through the first 11 months of 2019 have included South Korean, Japan and Germany, according to the American Iron and Steel Institute. Imports from South Korea are down 10%, Japan 9% and Germany 21%.