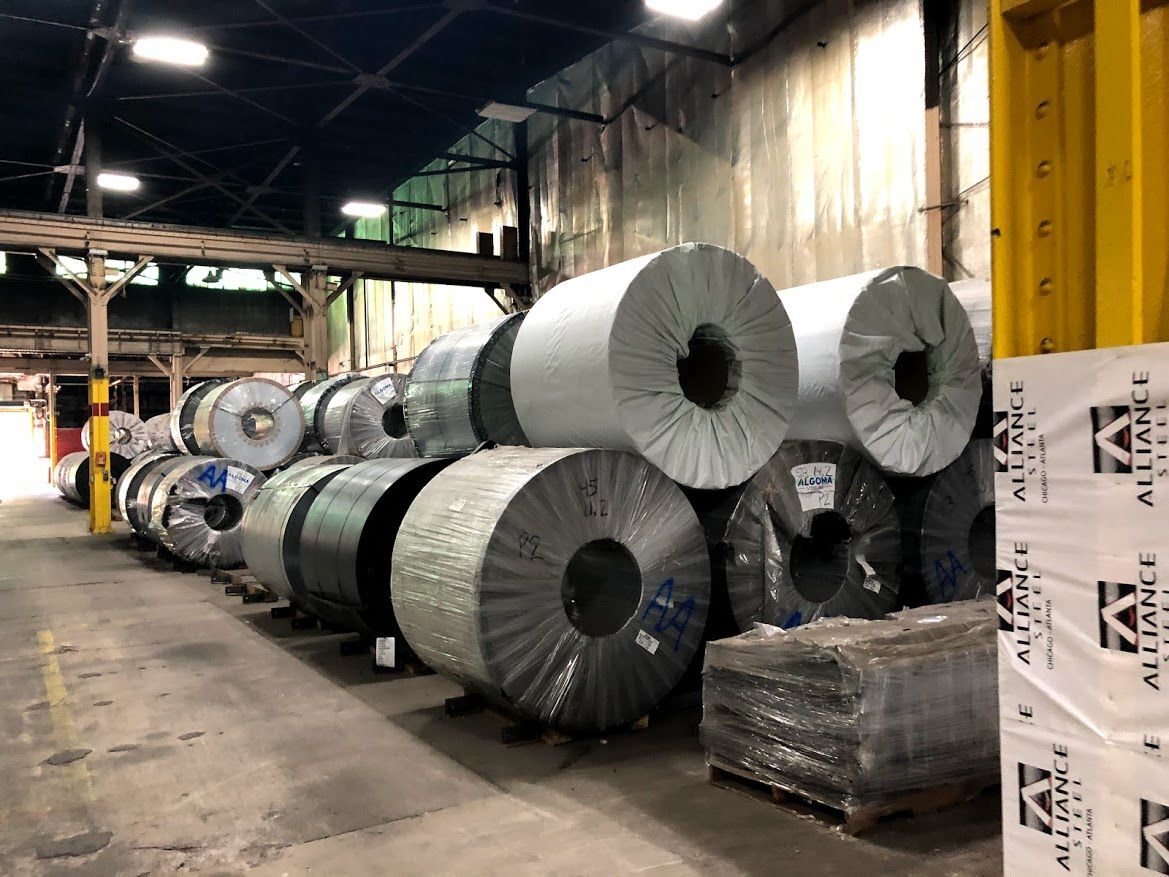 U.S. steel mills shipped 6.73 million tons of steel in February, according to the Washington D.C.-based trade association the American Iron and Steel Institute.
That's a 9.2% decline as compared to the 7.42 million tons shipped in January, and a 13.3% decrease from the 7.77 million tons shipped in the February of the previous year.
Steel shipments are a key metric of the financial health of the steel industry as they reflect the amount of steel actually sold to customers such as automakers, appliance manufacturers and service centers that process the steel for a wide variety of end uses.
In February, shipments of hot-dipped galvanized sheet and strip were down 7%, hot-rolled sheet down 9% and cold rolled sheet down 10%, according to the American Iron and Steel Institute.
So far this year, steel mills in the United States have shipped 14.1 million tons of steel, down 13.2% as compared to the 16.3 million tons of steel shipped in the first two months of 2020. The automotive industry, one of the biggest consumers of American steel, has suffered widespread production interruptions as a result of the global semiconductor shortage that shut down the Chicago Assembly Plant this week.
Though shipments have been flagging, steel prices remain high after Cleveland-Cliffs subsumed much of the American steel industry in the latest round of consolidation that both attains more efficiency and reduces competition.
The price of hot-rolled band was up 5% to $1,285 a ton last month, according to the steel pricing website Steelbenchmarker. Cold-rolled coil increased 6% to $1,473 a ton, while standard plate rose 4% to $1,132 a ton.