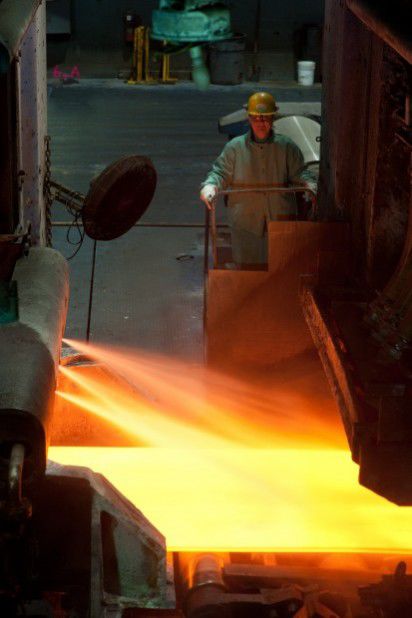 U.S. steel mills shipped 7.9 million tons of steel in June, the most recent month for which data is available, according to the American Iron and Steel Institute.
That was a 0.8 percent decrease from the 8 million tons of steel shipped in May and a 3.2 percent increase from the 7.7 million tons shipped the previous June.
So far this year, the Washington D.C.-based industry association estimates steel production is up by 3.6 percent across the nation, as compared to the same period in 2017. More revealing than just output numbers, steel shipments are a key metric of the financial health of the industry, since they reflect the amount of steel steelmakers have actually sold to customers.
Through the first half of the year, domestic steel mills have shipped 47.3 million tons of steel, up 4.1 percent from the 45.4 million tons shipping during the first six months of 2017.
In June, shipments of hot rolled sheets were down 1 percent, cold rolled sheets by 2 percent, and hot dipped galvanized sheets and strip by 2 percent.
Prices remain robust, as the highly cyclical industry experiences a boom. The steel pricing website Steel Benchmarker estimates a ton of hot rolled steel currently sells for an average of $903 in the United States, up dramatically from a recent low of $374 per ton on Dec. 14, 2015.
Cold-rolled coil is selling for $994 a ton, standard plate for $974 a ton and rebar for $762 a ton in the United States east of the Mississippi River, according to Steel Benchmarker.