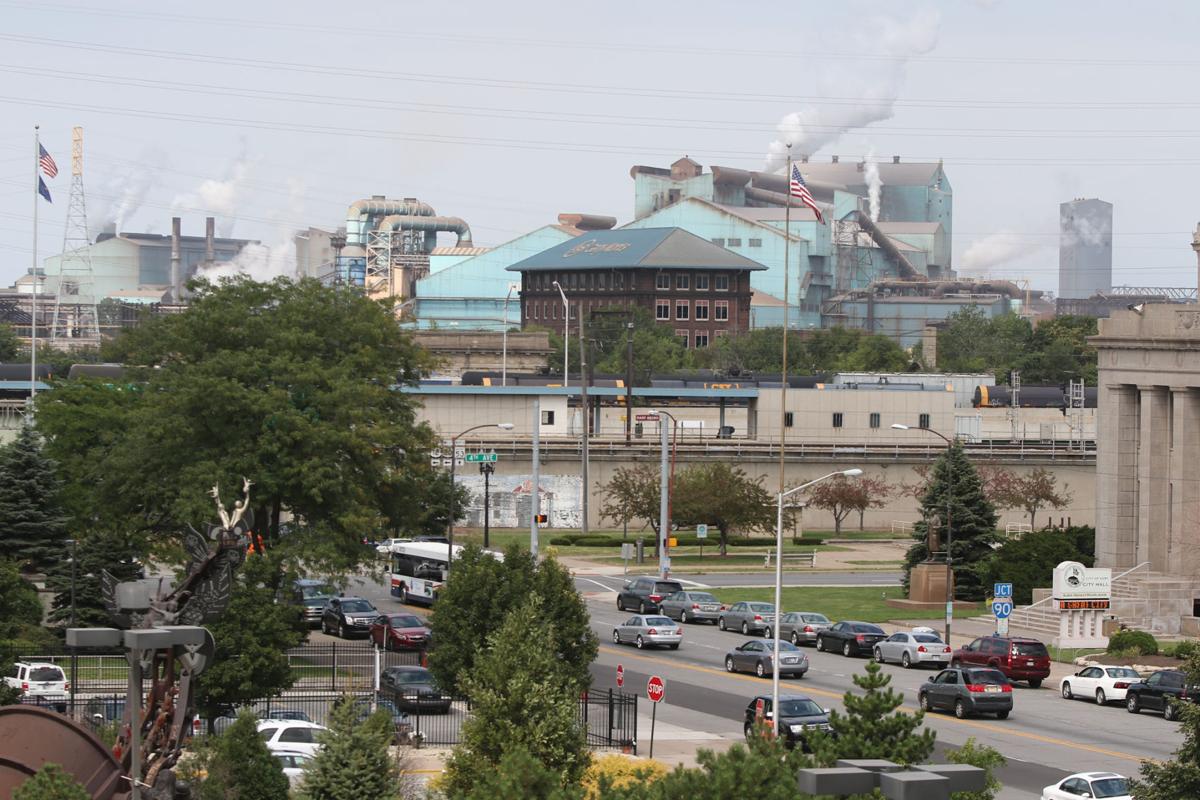 A team of more than 60 people, including business leaders, union officials, state lawmakers and politicians from Rensselaer to South Bend, have been assembled to make Northwest Indiana's bid for Amazon's second headquarters.
The highly sought-after economic development prize would mean $5 billion in investment and as many as 50,000 high-paying jobs.
The city of Gary announced it was making a formal bid in conjunction with the Northwest Indiana Forum, the consulting firm SEH Inc., the Indiana Economic Development Corp. and NIPSCO officials. Both the city and the Northwest Indiana Forum, a Portage-based economic development agency, are pitching the Region as a lower-cost corner of the Chicago metropolitan area with a better tax environment and more stable political climate.
"This response combines Gary's location, the availability of vacant land and transportation assets with Indiana's favorable business climate and fiscal strength," Gary Mayor Karen Freeman-Wilson said. "The Region's proposal is also enhanced by the existence of a commuter rail system that will facilitate travel between Gary and Chicago in approximately 35 minutes."
Chicago is of course also bidding with the help of Fortune 500 CEOs and was ranked the second-best prospect after New York City by Anderson Consulting Group, based on its labor pool and infrastructure, including airports with many nonstop domestic and international flights.
Plenty of competition
More than 100 cities across the country have reportedly expressed interest in the corporate headquarters, which officials have tried to woo with trips to Seattle, gifts of cacti, video pitches, placing huge Amazon delivery boxes around town and giving the online retailer the option to name a city Amazon. The project is widely expected to land a record tax break, and CNN reports the state of New Jersey is looking to offer $5 billion in incentives over the next 20 years.
Freeman-Wilson said the Rust Belt steel mill town of Gary is not typically at the top of most site selectors' lists, but said the bid was "not a Hail Mary."
"That is narrow thinking," Freeman-Wilson said. "The reality is that a Gary location provides the best of many worlds. Gary boasts the Indiana Dunes National Lakeshore, a part of the National Park Service; historic architecture; a Big Ten university; and affordable real estate."
Freeman-Wilson said Northwest Indiana has the population, cultural diversity and range of communities to meet the tangible and intangible needs of Amazon as a company and as an employer.
"We also have an added feature, we give Amazon CEO Jeff Bezos an opportunity to grow his world class organization while playing a vital role in the transformation of a community and region," she said. 
Gary makes its pitch
After taking out an ad in the New York Times business section, Gary also has launched a MoveOn.org petition to encourage Bezos to locate Amazon HQ2 in the Steel City.
"I spend a lot of money with amazon," one woman wrote on the petition page. "Consider my city."
Gary touted companies that have recently moved to or located operations in the city, including HMD Trucking, T & B Tube, Edsal Manufacturing and Superior Truss & Panel.
"We take every opportunity to explain the advantages of a Gary business address," Gary Economic Development Corp. Executive Director Bo Kemp said. "The city is motivated to welcome new businesses and excited that so many other Northwest Indiana leaders have signed on in support of this effort."
Consider 'The Region'
The Northwest Indiana Forum also is preparing a bid, touting potential sites across the Region, including both greenfield and redevelopment options.
"I believe in Northwest Indiana—our physical assets, our people, and our business climate. When you couple these features with our proximity to Chicago, we will continue to attract meaningful business investment," said Heather Ennis, CEO of the Northwest Indiana Forum. "I am proud to be a part of this team to move the Region forward. We welcome opportunities like Amazon and many others that might want to be a part of the bright future of Northwest Indiana."
The Northwest Indiana Amazon Bid Steering Committee includes many local leaders, such as Majestic Star Casino CEO Peter Ligouri; Purdue University Northwest Chancellor Thomas Keon; Cal Bellamy, a partner at Krieg DeVault; Robert Bobb, Chase Street Industrial Center; Northwest Indiana Bancorp Executive Chairman David Bochnowski; South Bend Mayor Pete Buttigieg; and NIPSCO President Violet Sistovaris.
Amazon currently occupies 8.1 million square feet of office space in 36 different office towers across downtown Seattle, so a building boom would be necessary if it were to choose Northwest Indiana.
A 2016 study by the Merrillville firm Commercial In-Sites found heavily industrial Northwest Indiana had about 1.4 million square feet of rentable office space, and that was before it was announced the Twin Towers in Merrillville – one of the largest office complexes in the Region – would be torn down.
To view Gary's petition supporting its campaign to land Amazon's second headquarters, visit petitions.moveon.org.