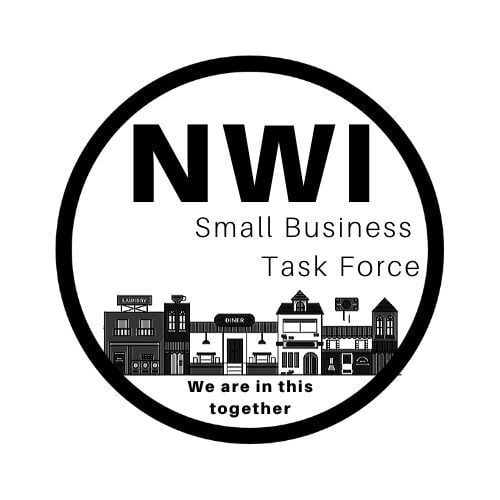 The NWI Small Business Task Force has wrapped up its Thanking our Heroes program after distributing thousands of gift cards from local business to frontline health care workers across the Region.
The campaign was launched in April. The Crown Point Chamber of Commerce, the Crossroads Chamber of Commerce and the Hobart Chamber of Commerce took donations from people and businesses to buy gift cards from struggling small businesses to give to health care workers to show appreciation for their service to the community during the COVID-19 pandemic.
Strack & Van Til, Horizon Bank, People's Bank and NIPSCO contributed to the campaign. Centier Bank, Dairy Queen and Chick Fil-A all donated to the Hobart Chamber of Commerce, which supplied gift cards to St. Mary Medical Center.
"It was so heartwarming to see the local community and businesses wanting to give back to the health care workers for all their dedication," Executive Director Lisa Winstead said. "When we presented over 1,500 cards of appreciation along with a gift card for every employee to Janice Ryba, CEO of St. Mary Medical Center, she had tears in her eyes."
The Crown Point Chamber of Commerce gave gift cards to Crown Point Community School Corp. nurses and nursing and staff working in the COVID unit at Franciscan Hospital in Crown Point.
"We are proud to help provide much needed support to those medical professionals who work tirelessly on keeping us healthy and safe," Crown Point Chamber of Commerce President Alan Myszkowski said. "These gift cards from within our membership hopefully let them know that we do see their hard work, and we greatly appreciate it."
The town of Merrillville matched the funds donated to the Crossroads Chamber of Commerce, which gave give cards to health care workers at Methodist Hospital Southlake Campus.
"The Crossroads Regional Chamber of Commerce was honored to be a part of the 'Thanking our Heroes Program,'" President and CEO Deann Patena said. "Small businesses are so important to our communities, and it was vital to their continued success. Not only were we able to support local businesses, but our heroes who have provided several hours of selfless care to those in need and the fight still continues today."
Region restaurants that closed in 2020
Region restaurants that closed in 2020
2020 has been a hard year for restaurants in the Region with the coronavirus pandemic and the lockdowns and restrictions that followed. Here's a look at the restaurants, brewpubs and chain eateries Northwest Indiana lost in one of the toughest years in recent memory: