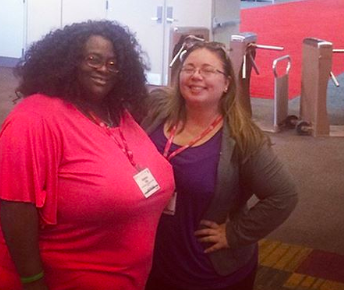 The Stage Small Business Incubator and Coworking Space in Gary's lakefront Miller neighborhood recently helped more than 60 women entrepreneurs to start the process of getting certified for government contracting opportunities.
The local nonprofit partnered with the Indiana Department of Administration on a minority business enterprise and woman-owned business enterprise workshop late last month. Sixty-four people participated, 40 more watched online and about 70 have since watched a recording on The Stage's Facebook page.
Participants in the workshop — which are normally only held in Indianapolis — learned how to become certified in the program that's designed to create a more level playing field in government contracting opportunities, from the local to the federal level.
"Getting Indianapolis to send needed opportunities to Northwest Indiana is a priority for advocates working to infuse our economy. It took two years to bring this workshop here," community advocate Jessica Renslow said. "We were persistent because we knew that it was so vital for the success of our local businesses."
The workshop facilitator had never previously had more than 40 people attend anywhere in the state, Renslow said.
"We have to stand up and demand adequate services as a region on the state level to ensure that our needs are met," she said. "Collaborating and creating partnerships is one of the best ways to do this. I am so thankful that my home church, Marquette Park UMC, has committed to helping make The Stage Small Business Incubator and Coworking Space a place where everyone can pursue their purpose."
The Stage and the Department of Administration's Division of Supplier of Diversity plan to partner on future opportunities.
For more information about The Stage, which will accept its first cohort next year, call 219-885-9813, email TheStageGary@gmail.com or find it on Facebook or Instagram.