In World War II, factories in Gary, East Chicago, Detroit and many other cities switched from making whatever they normally made to producing tanks, munitions and anything needed in support of the war effort.
The global coronavirus pandemic has brought about a similar transformation at local distilleries. 18th Street Distillery in Hammond, 3 Floyds Distillery in Munster, Journeyman Distillery are now making hand sanitizer, which has been in short supply nationally and which they plan to give away to the public. 
"My wife is an ER nurse on the front lines of this pandemic," 18th Street Distillery Founder and Owner Drew Fox said. "Both my parents are in their late 60s and I'm worried about them. I had to do something to try to help the community. I don't want my son to lose his grandparents. I looked at what was the best way to be a human and do the right thing, lessen the financial burden and save lives."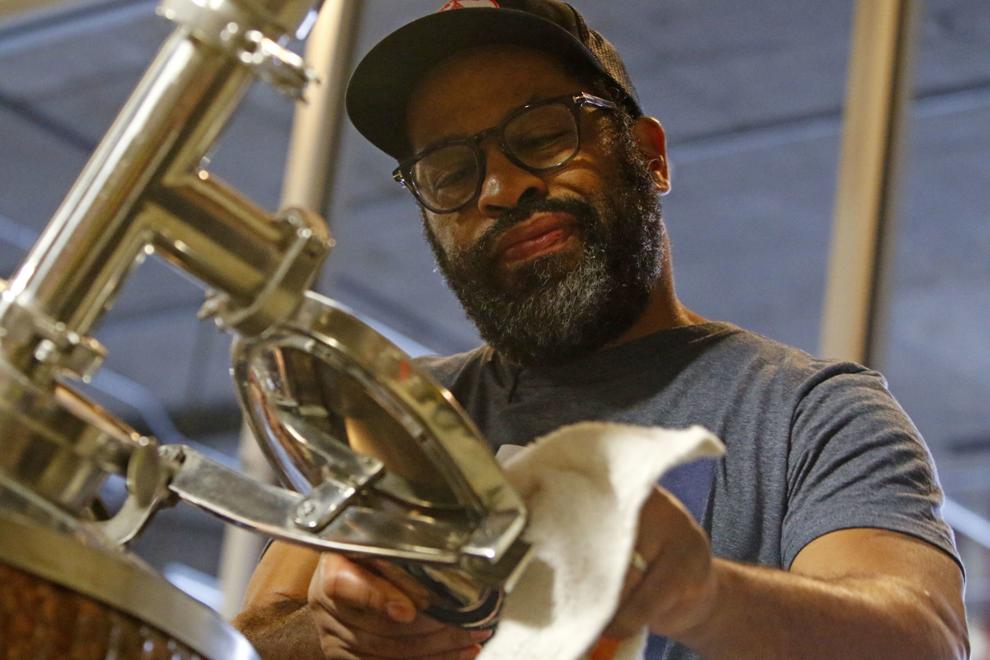 3 Floyds is donating the hand sanitizer it makes to first responders, spokesperson Taylor Peterson said.
Journeyman Distillery at 109 Generations Drive in Three Oaks just across the state line in Southwest Michigan will open from noon until 5 p.m. Saturday, letting five people in at a time for retail sales and a free 100-milliliter bottle of Journeyman Distillery hand sanitizer made with locally-sourced grains.
They're limited to one per customer while supplies last.
"It's our civic duty," said Bill Welter, the Valparaiso native who owns Journeyman. "Our intent is to reach a lot of people. It's a cool opportunity to provide a needed product and service to the local area."
Hand sanitizer and spirits are both made with the same base product of ethanol so it's easy to transition, Welter said.
"The state of Michigan mandated the closure of our food and beverage operations," he said. "This provides some hours for our people while at the same time creates a product that's needed. It's also a distraction for us at a time when there are a lot of challenges in the world."
On Saturday, 40% of all spirit sales at Journeyman Distillery will benefit the Journeyman Hourly Employee Fund to help displaced employees after the distillery was forced to close its Staymaker restaurant.
Journeyman continues to produce spirits for the 19 states it distributes to as liquor stores remain open, Marketing Manager Sandi Weindling said. It employs as many as 140 people during the peak season but most work at the Staymaker Restaurant or for its special events venue and were temporarily laid off when the dining room was closed and the weddings postponed.
"We're grateful for the support of our community and for the response we've had to this," she said.
The distillery also plans to donate gallons of its hand sanitizer to nursing homes, hospitals and other local areas of need. More than 50 hospitals from as far away as Tennessee have reached out for help.
"Journeyman is a community-based business that believes in philanthropy," she said. "That's just how we roll."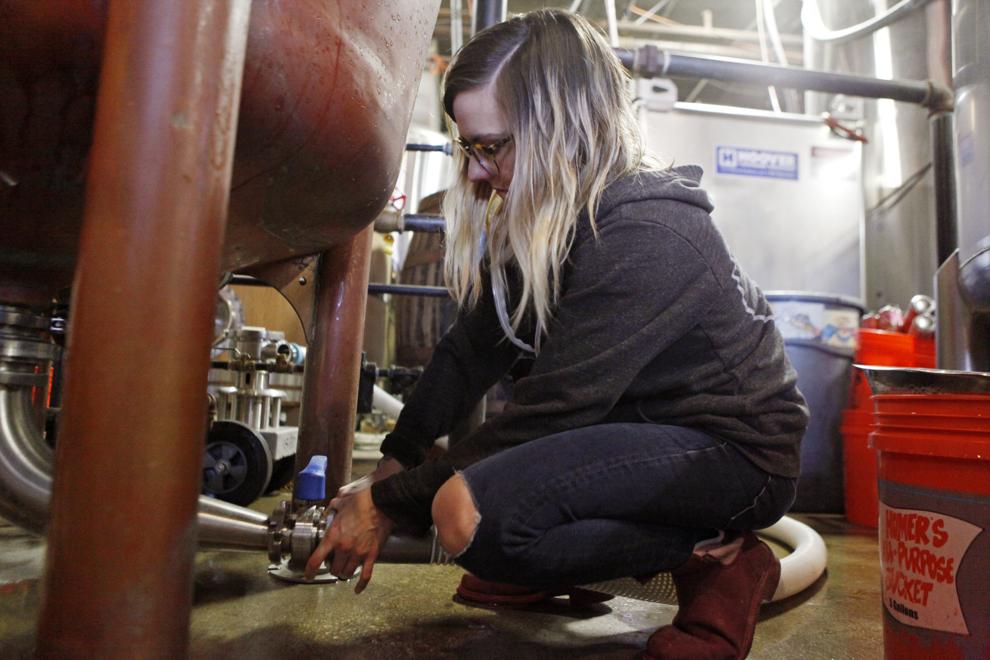 18th Street said it will start giving out hand sanitizer, first to the elderly, then to first responders and then to families. Fox also plans to donate hand sanitizer to hospitals and nursing homes, first in Hammond and Gary and then potentially more broadly across Northwest Indiana.
"The (Alcohol and Tobacco Tax and Trade Bureau) lifted the rules to allow us to make sanitizer with a recipe that follows the guidelines," he said. "It's all ethanol. You start with ethanol when making rye, bourbon and gin. For hand sanitizer, you just need additional ingredients like glycerine and hydrogen peroxide."
18th Street is asking the public for donations of bottles and started a GoFundMe to cover expenses such as bulk aloe, bottles, labels, caps, spray nozzles, transportation fuel and the utility expenses of running the stills to make hand sanitizer that will be given out for free.
"We're accepting anything from two-ounce bottles to 12-ounce bottles," Fox said. "We'll accept flip-top bottles, squeezable bottles, honestly any vessel you can put sanitizer in."
18th Street will distribute the sanitizer itself to first responders, firehouses, hospital and nursing homes.
"We'll start in Hammond and Gary where we operate and work our way out," he said. "We might even distribute to Indianapolis but hope the distilleries there can take care of that for the most part."
The distillery in downtown Hammond will announce times when the elderly and families with children can come there to pick up sanitizer.
"We just ask the public to please be patient," he said. "We have a limited supply and we're working around the clock to fill bottles."
Fox, who also founded the 18th Street Brewery in Hammond, Sour Note Brewing in Hammond and the 18th Street Brewpub in Gary's Miller neighborhood, said people needed to come together to help during the public health crisis in which the coronavirus has infected more than 250,000 and killed about 10,500 people worldwide.
"We've got to be humans and start being humans again," he said. "We've got to do our part to take care of people, to slow this virus as much as possible, and support the community."
For more information or to contribute, visit GoFundMe.com and search for "18th Street Distillery Supplies for Hand Sanitizer."
Gallery: World responds to threat, reality of coronavirus
APTOPIX Virus Outbreak Illinois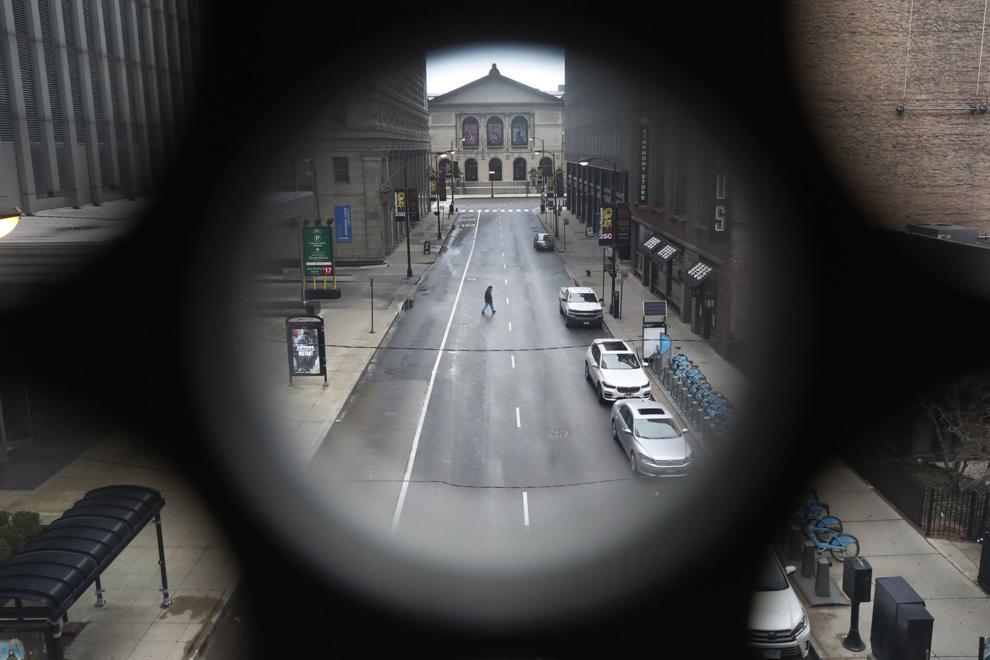 Virus Outbreak Illinois Daily Life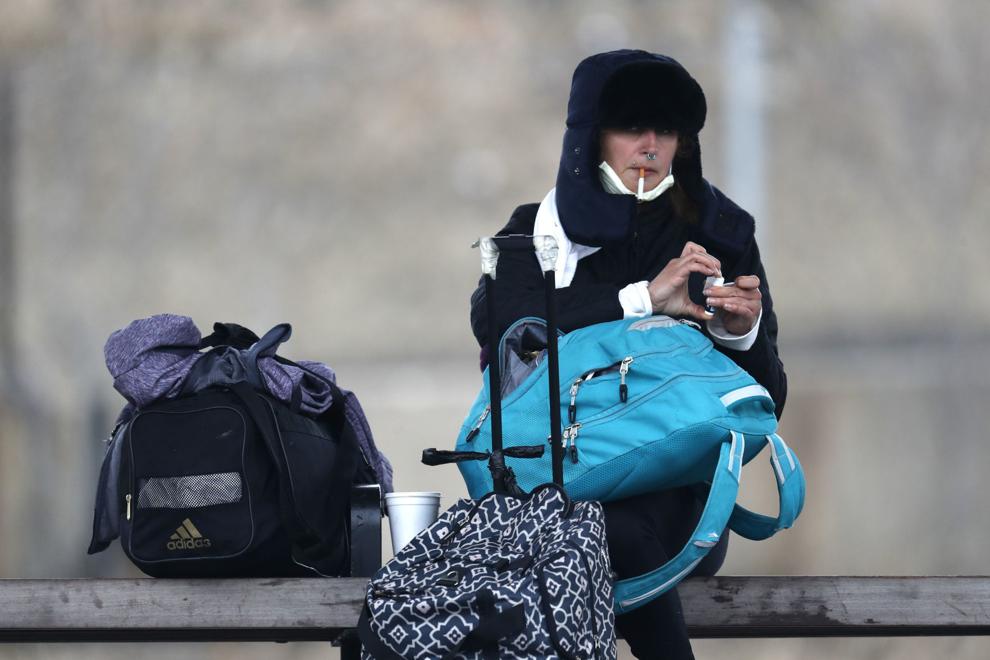 Virus Outbreak Illinois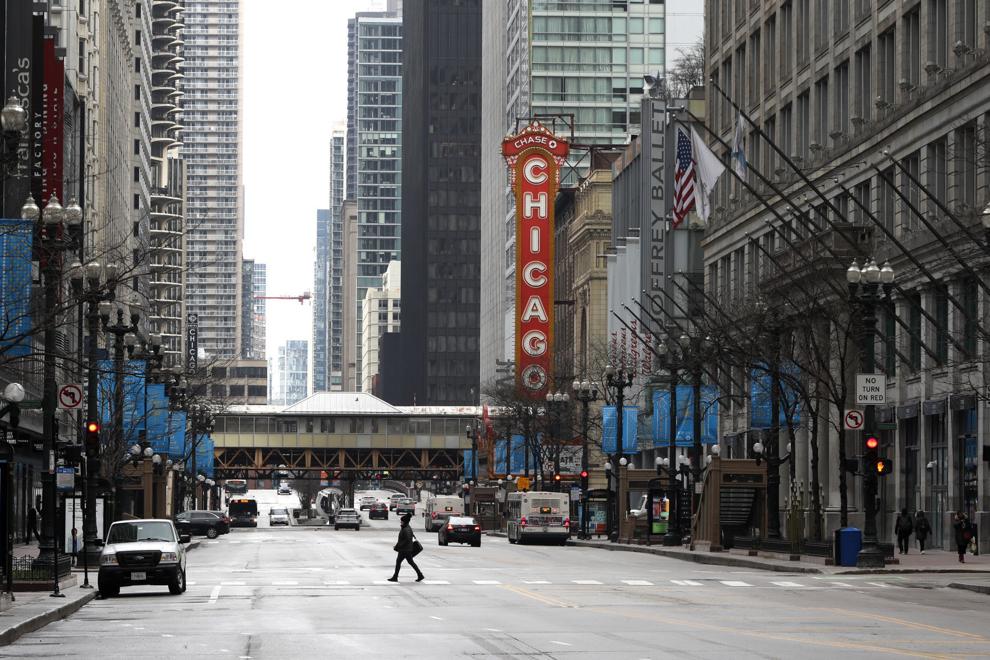 Service 4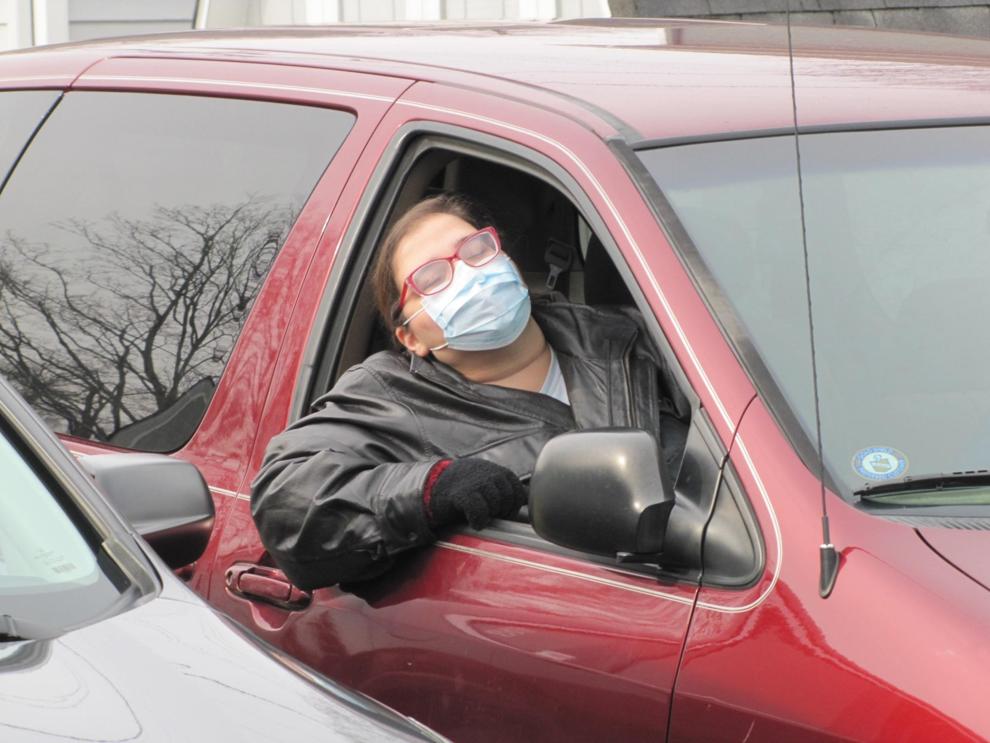 APTOPIX Virus Outbreak Illinois
Virus Outbreak Illinois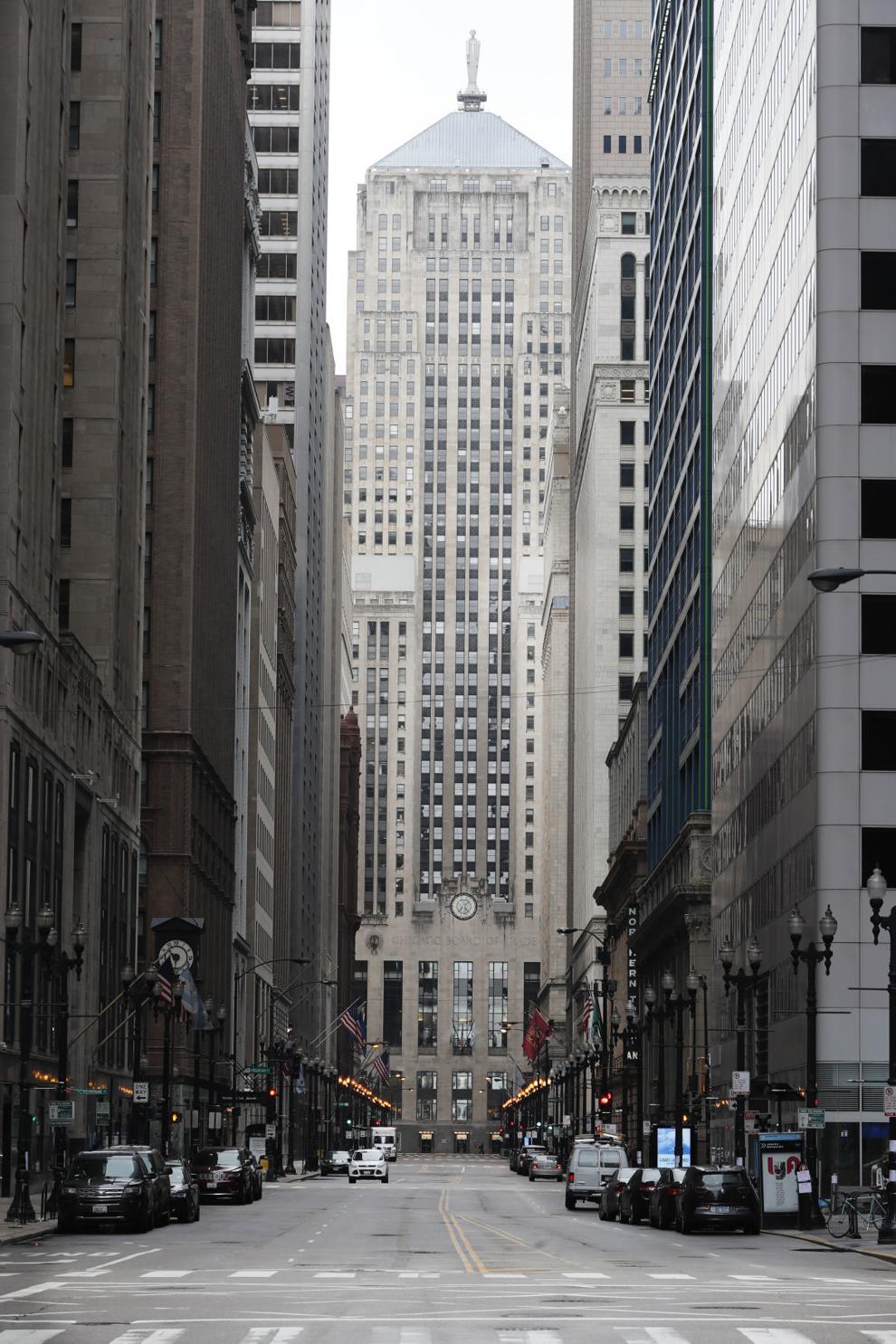 Virus Outbreak Illinois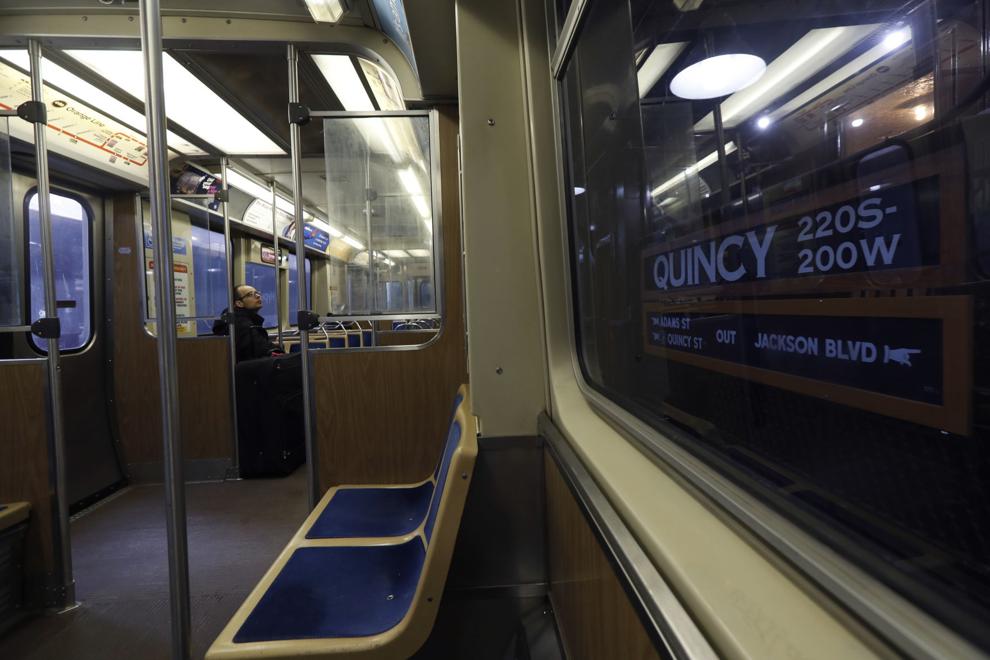 Virus Outbreak Funerals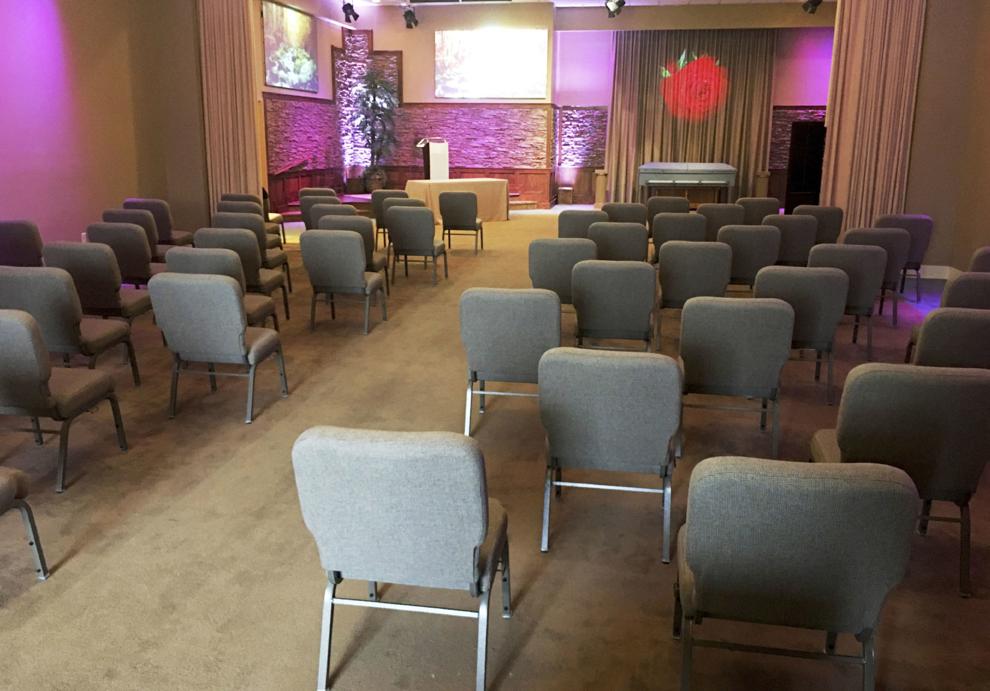 Virus Outbreak Illinois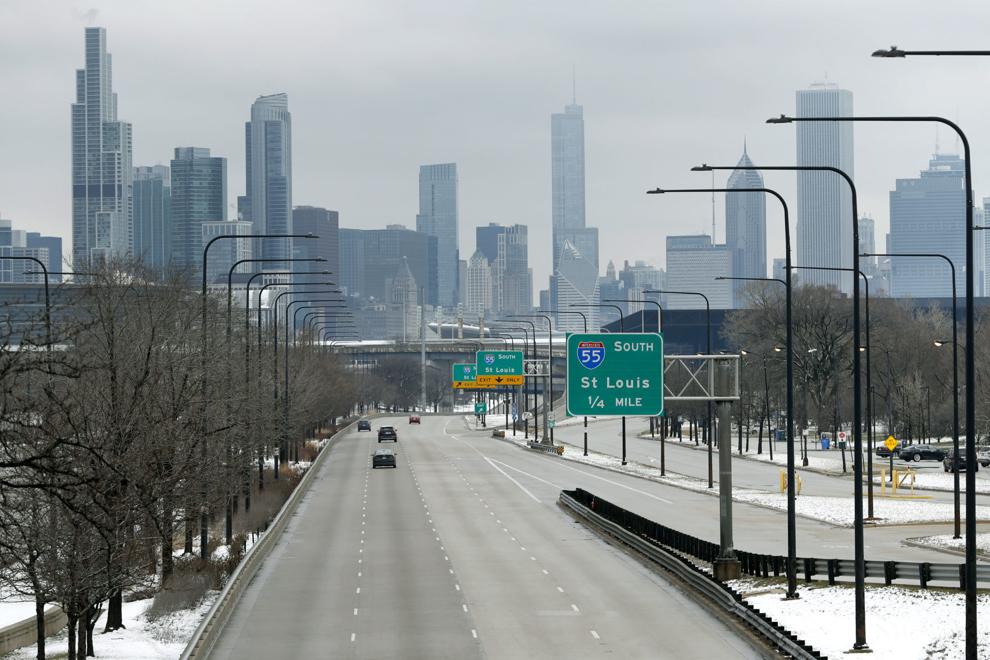 Virus Outbreak Indiana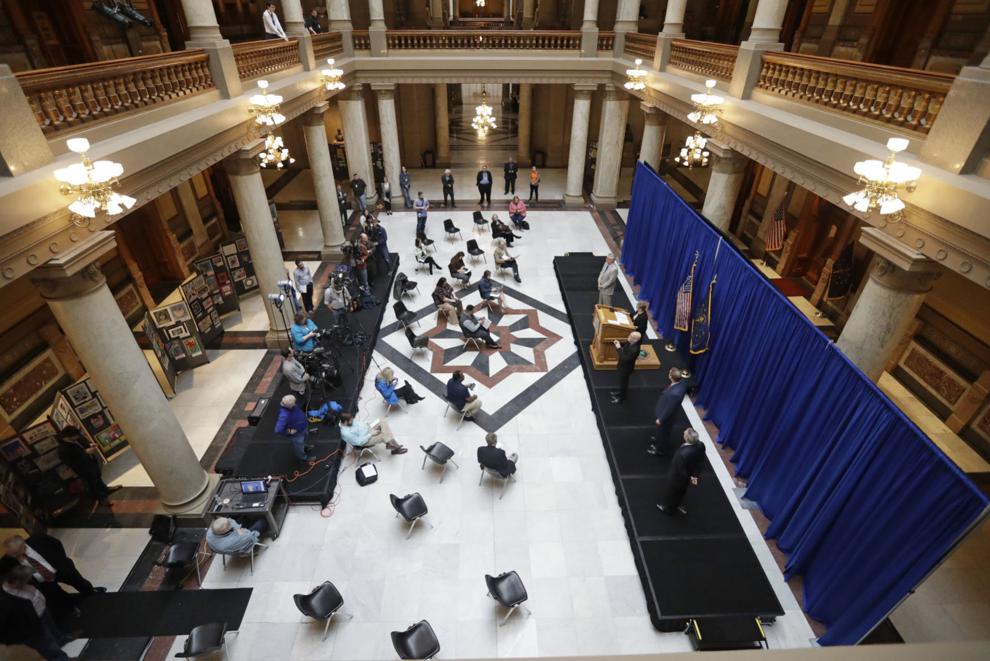 Virus Outbreak Indiana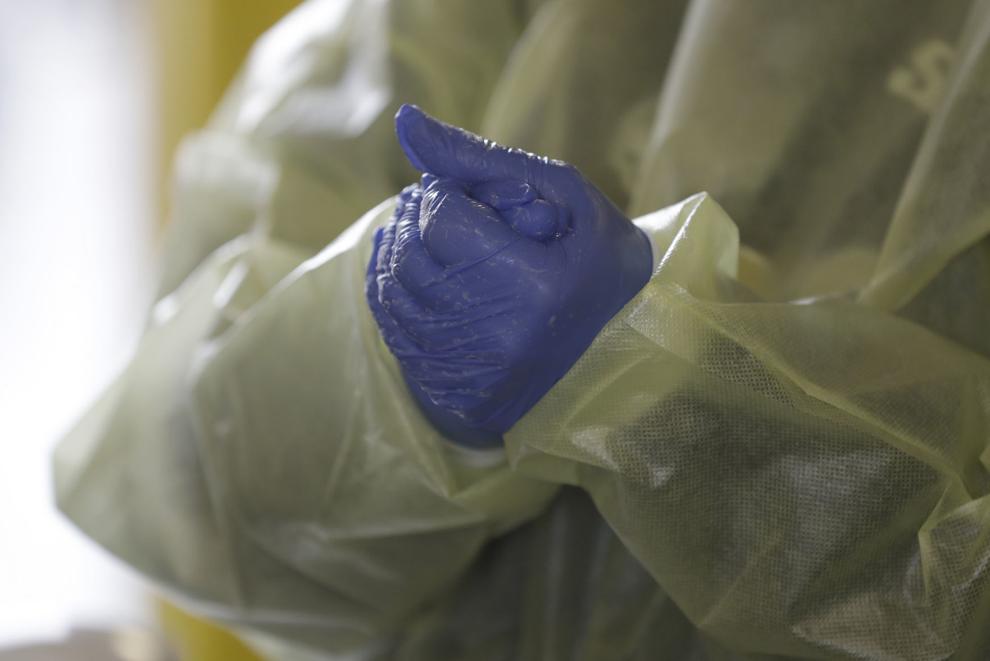 Virus Outbreak Testing Michigan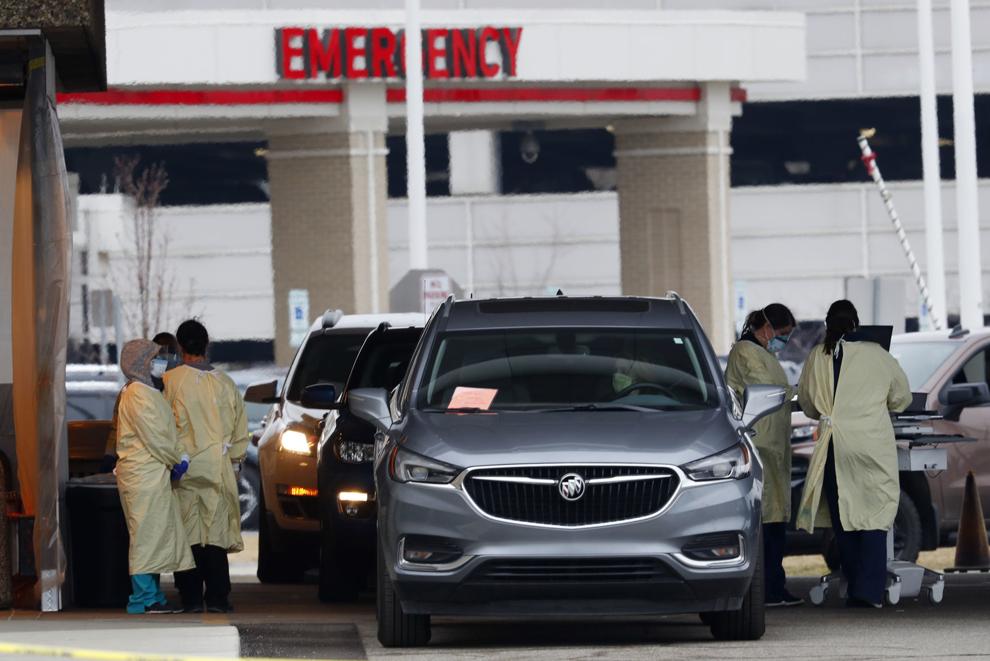 Drive-up church service
Service 2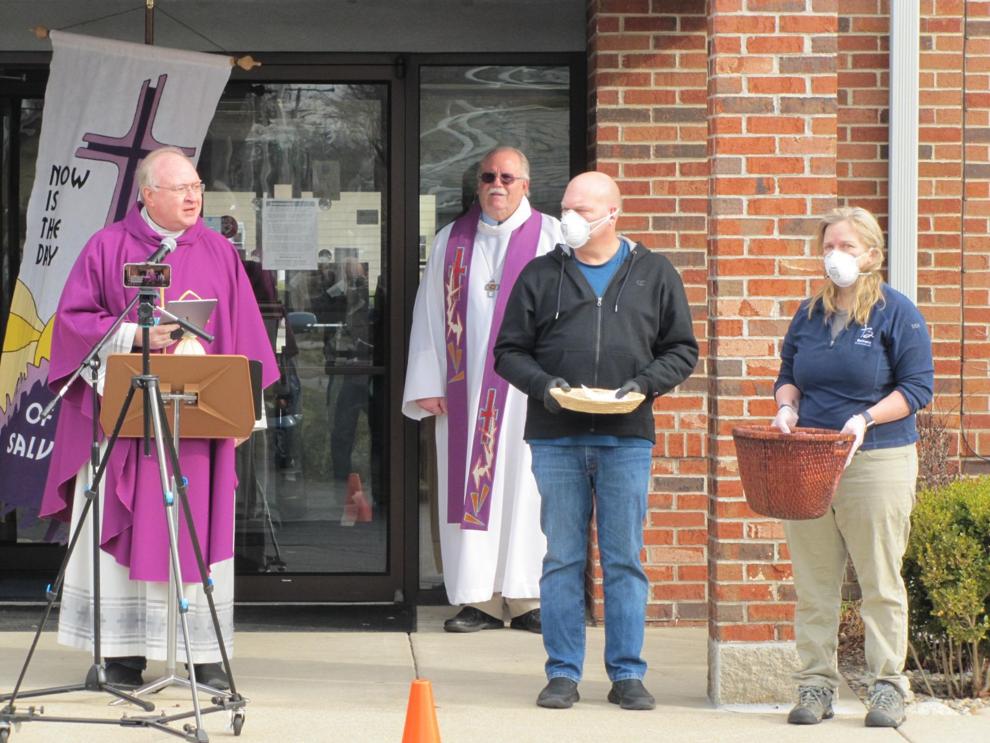 Virus Outbreak Illinois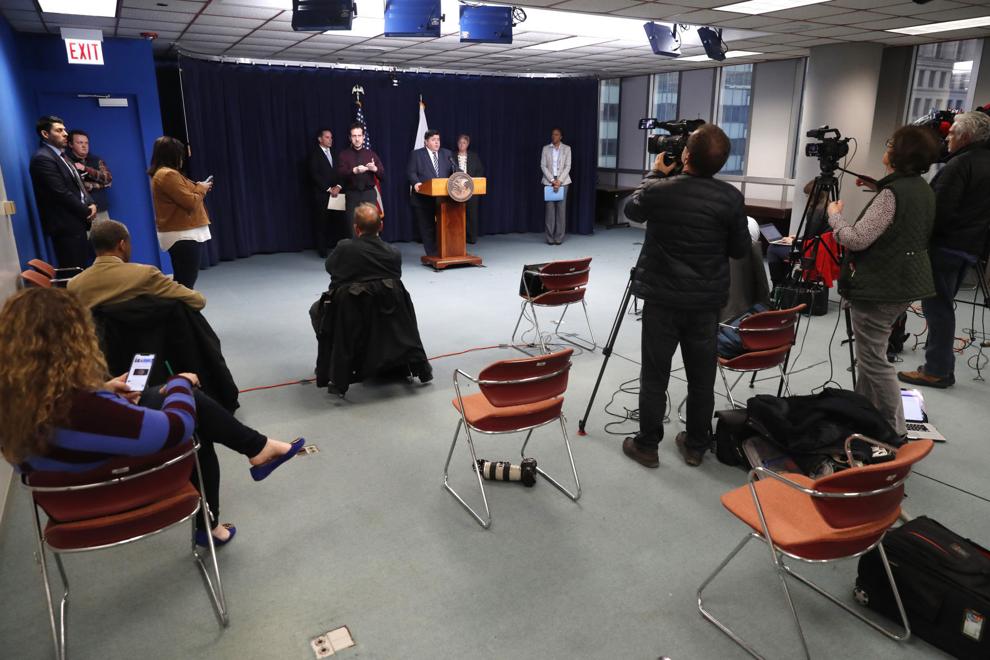 Virus Outbreak Illinois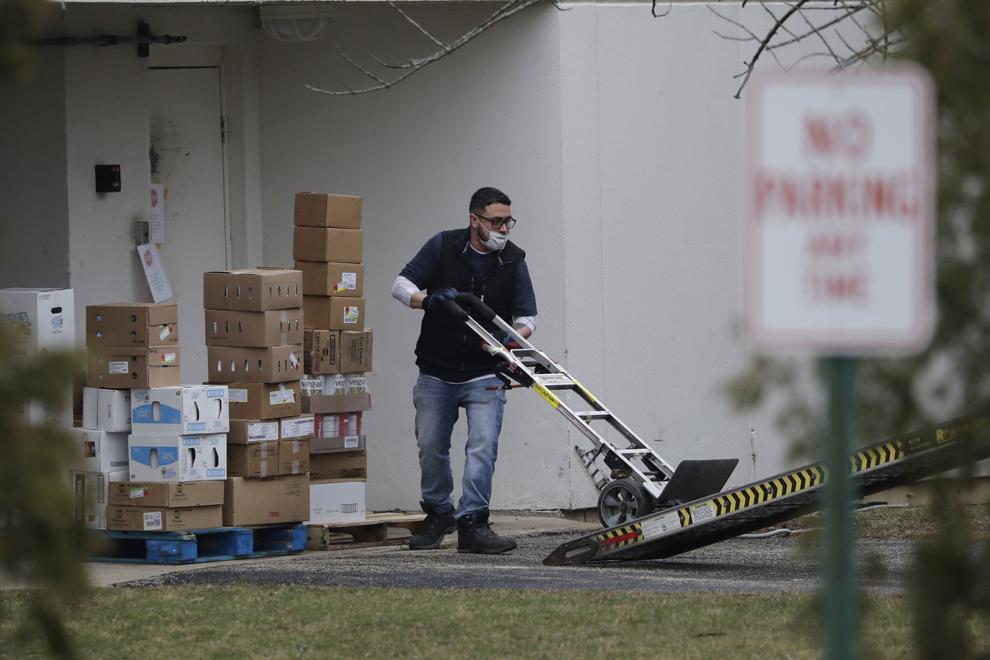 Virus Outbreak Illinois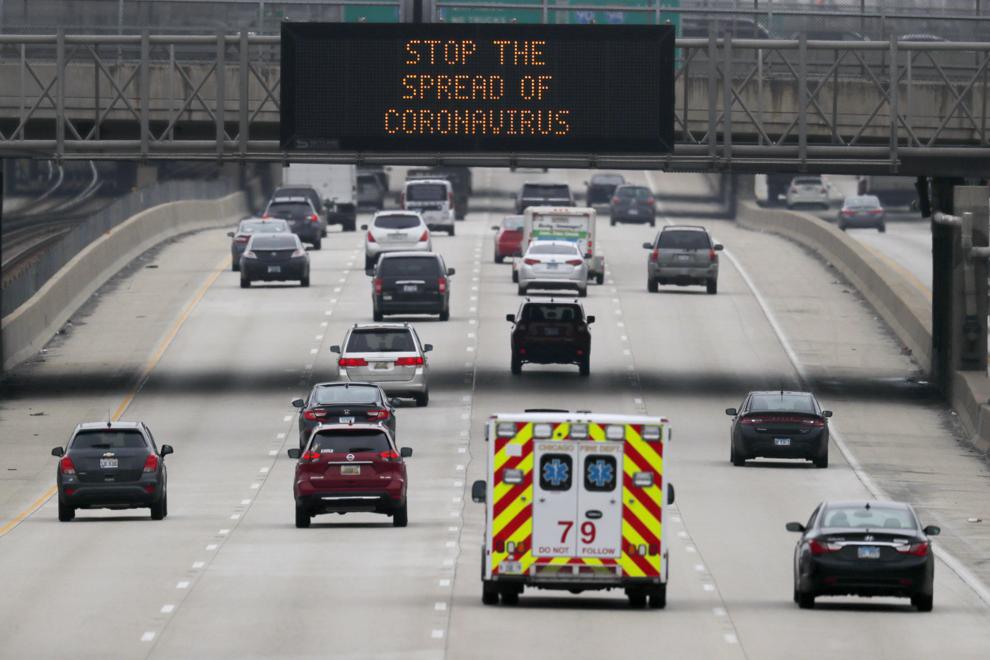 Virus Outbreak Illinois Daily Life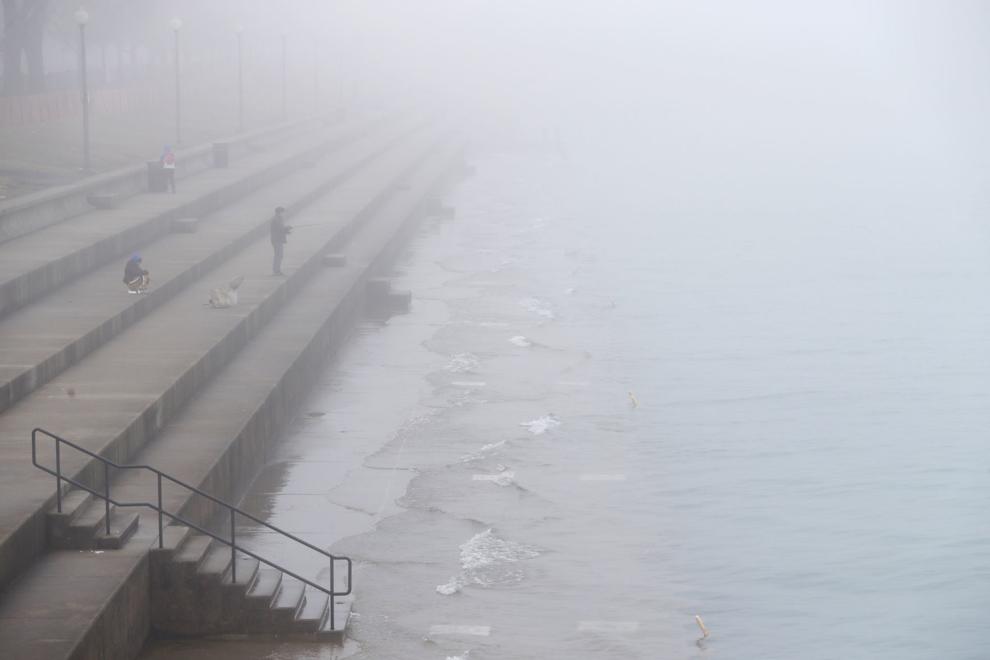 Virus Outbreak Quarantine Shaming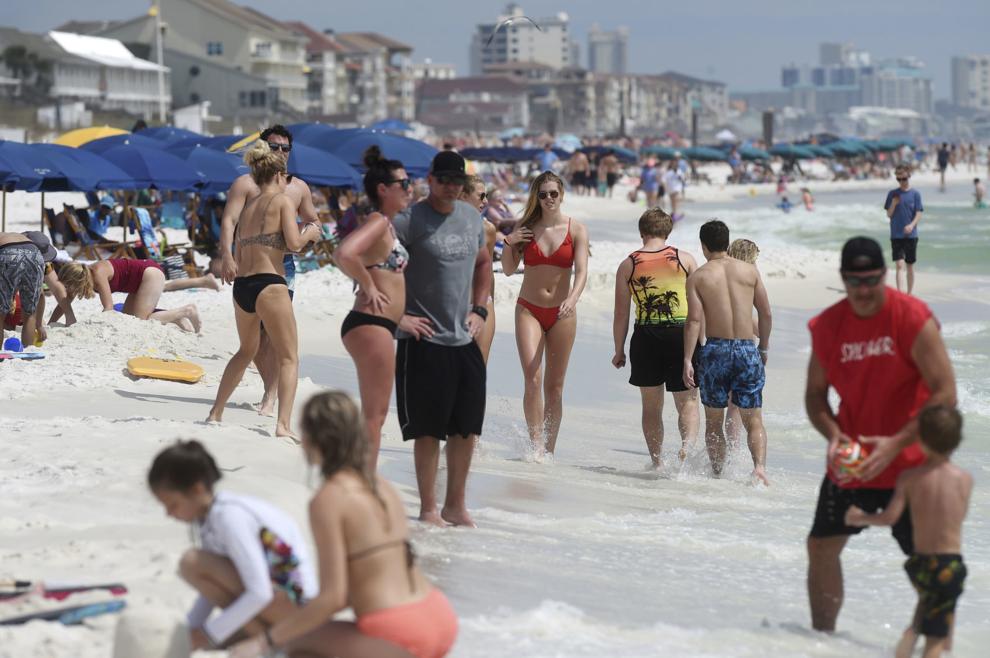 Virus Outbreak Quarantine Shaming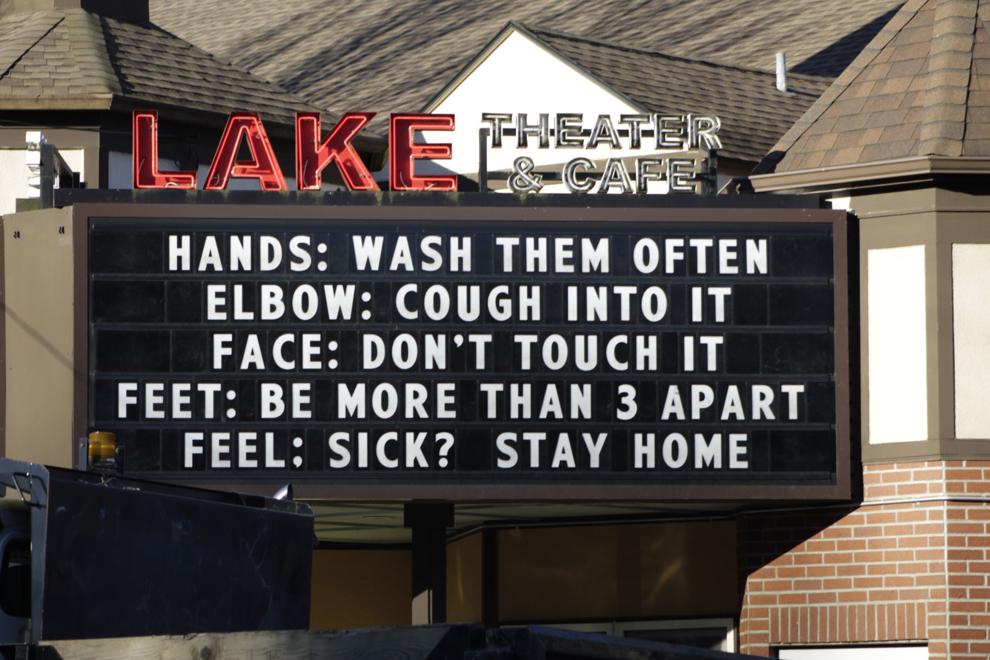 Virus Outbreak Illinois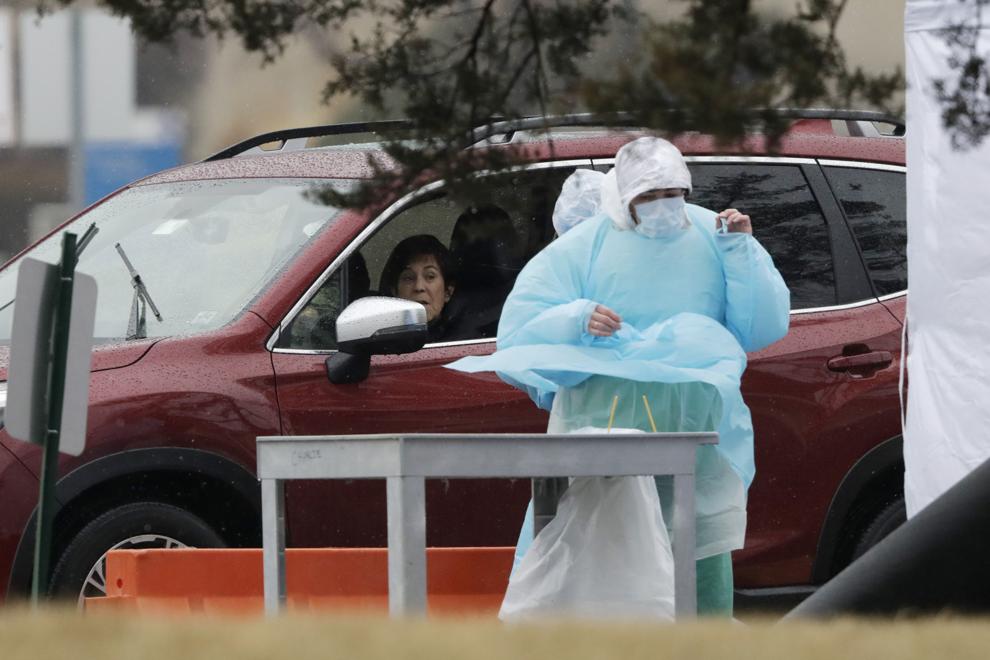 Kouts practice, Franciscan hospitals in Crown Point, Michigan City testing for COVID-19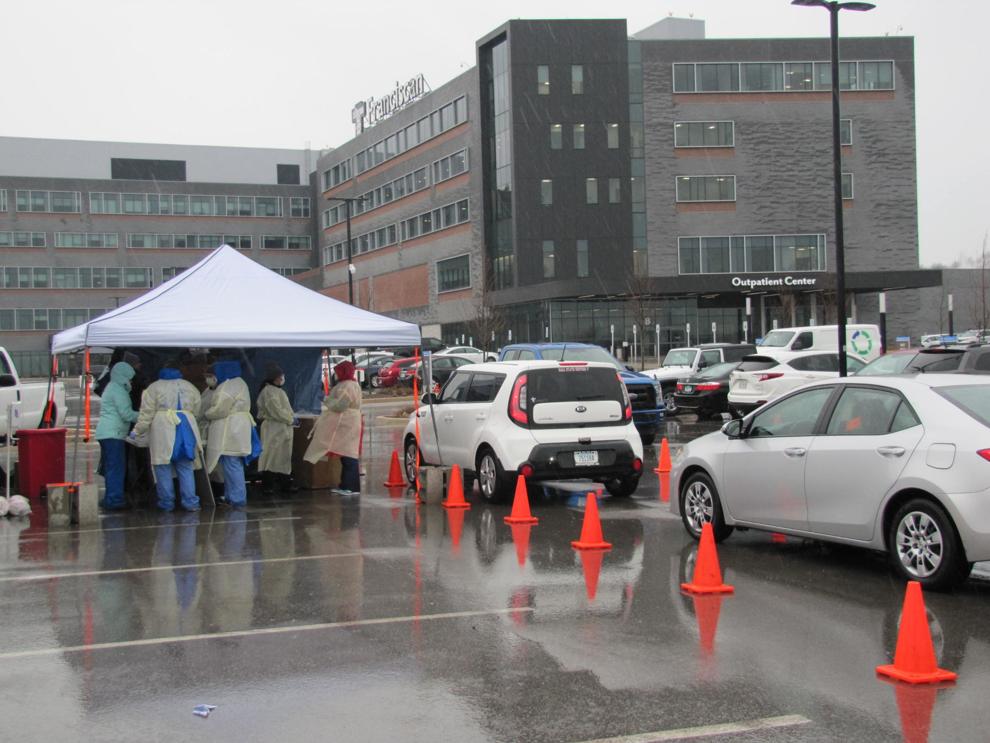 Kouts practice, Franciscan hospitals in Crown Point, Michigan City testing for COVID-19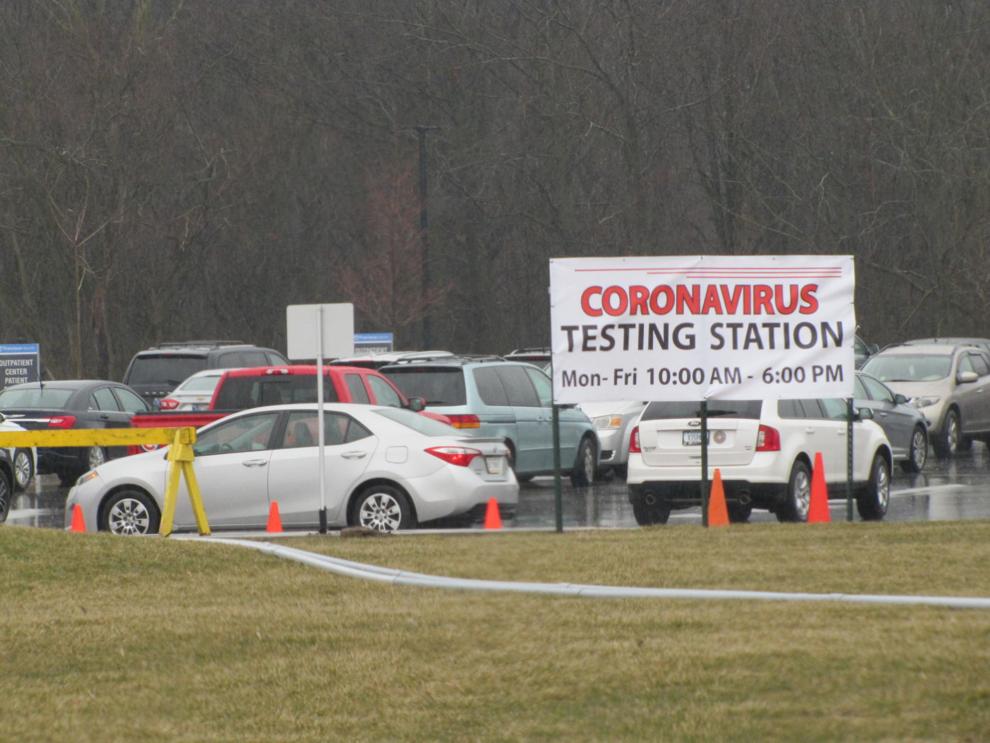 Covid19 testing in Kouts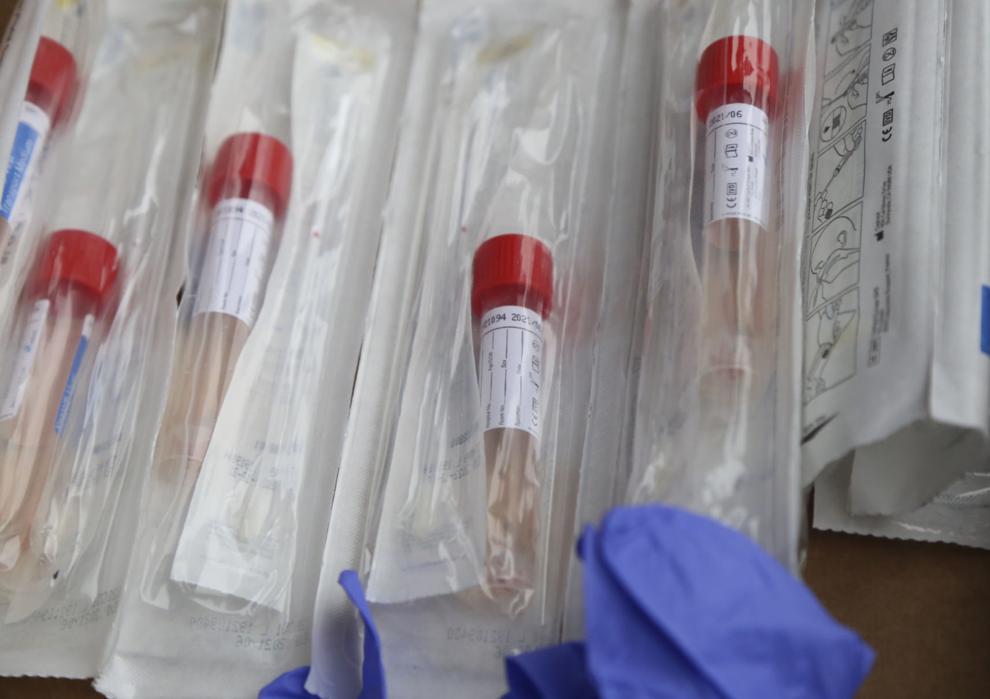 Covid19 testing in Kouts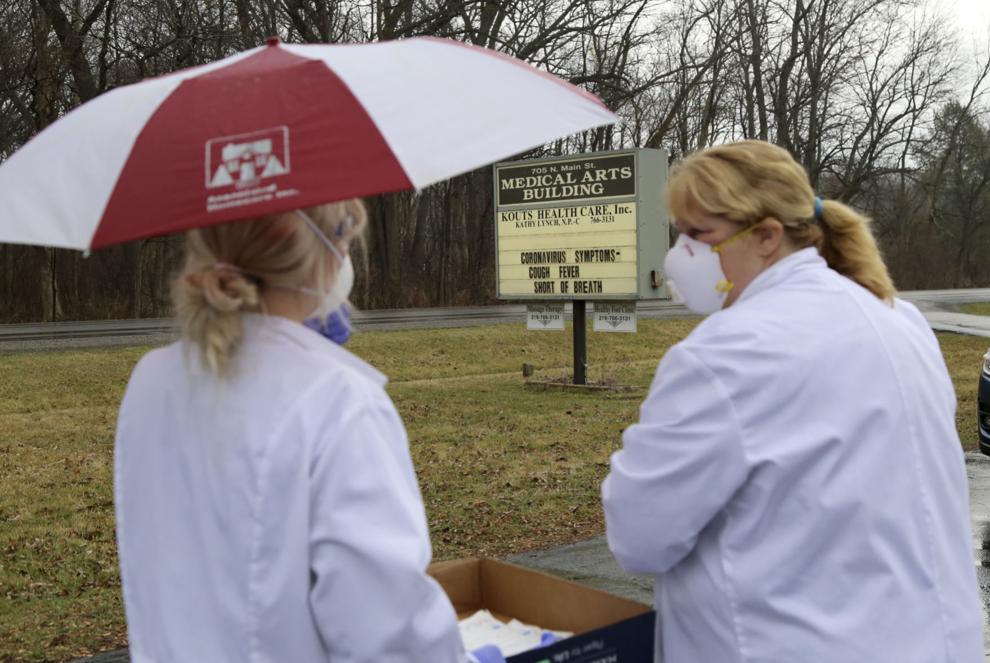 Covid19 testing in Kouts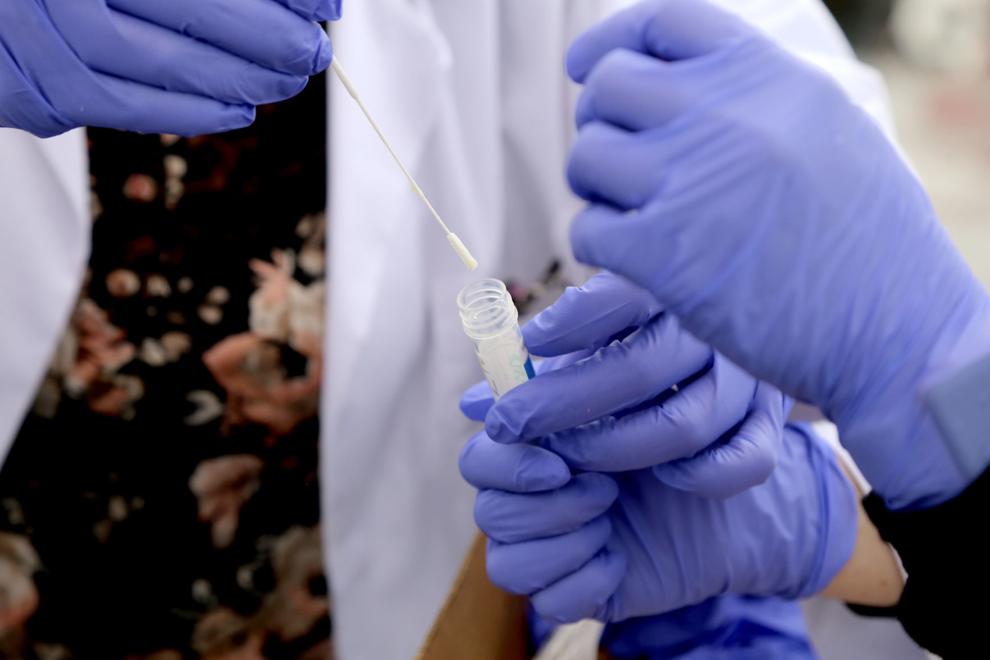 Covid19 testing in Kouts
Covid19 testing in Kouts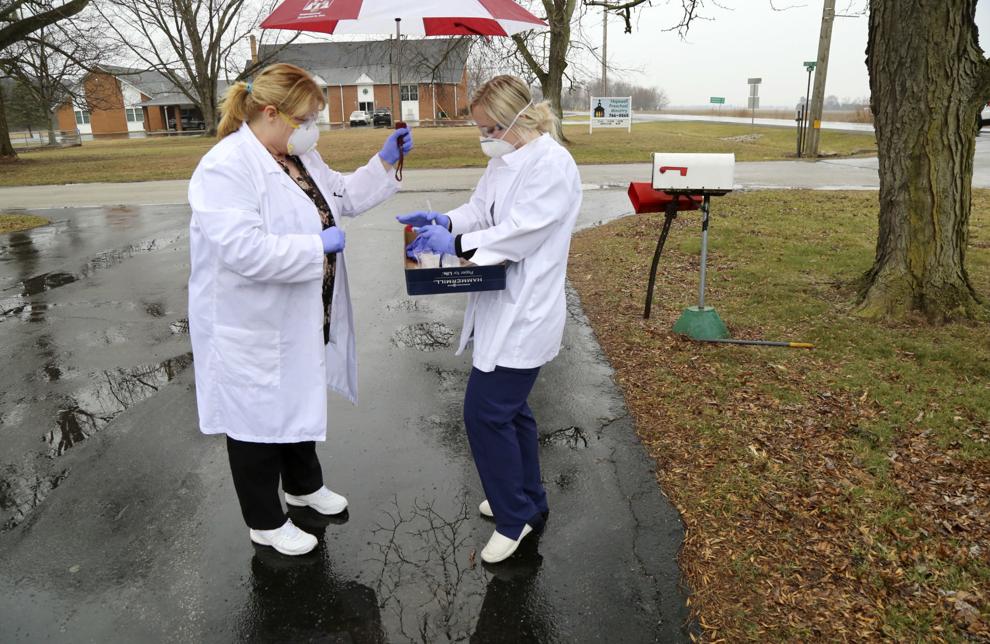 Covid19 testing in Kouts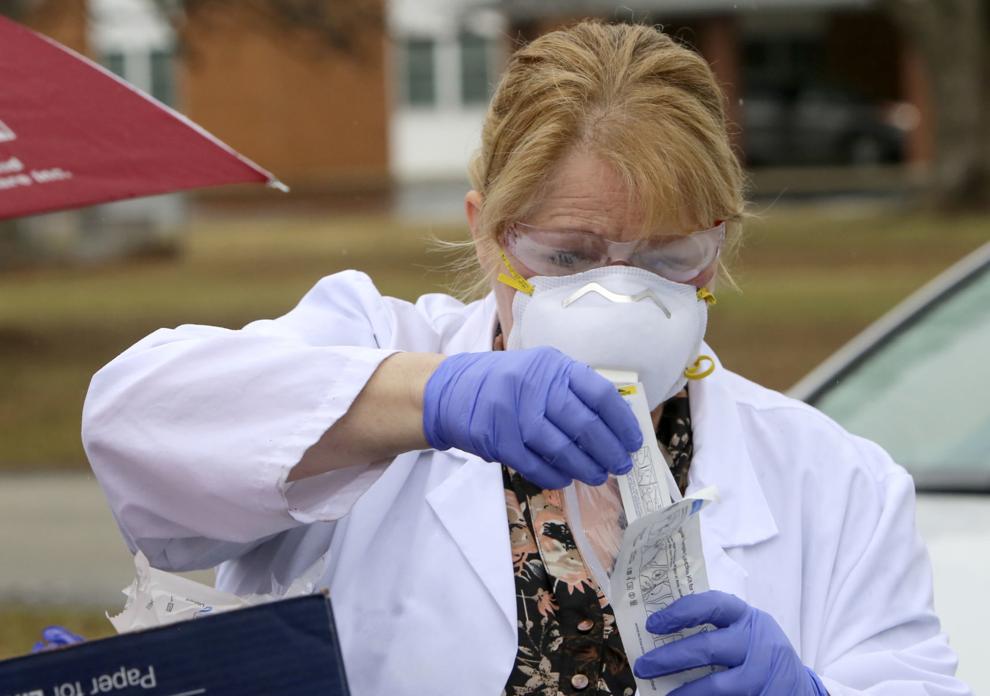 Covid19 testing in Kouts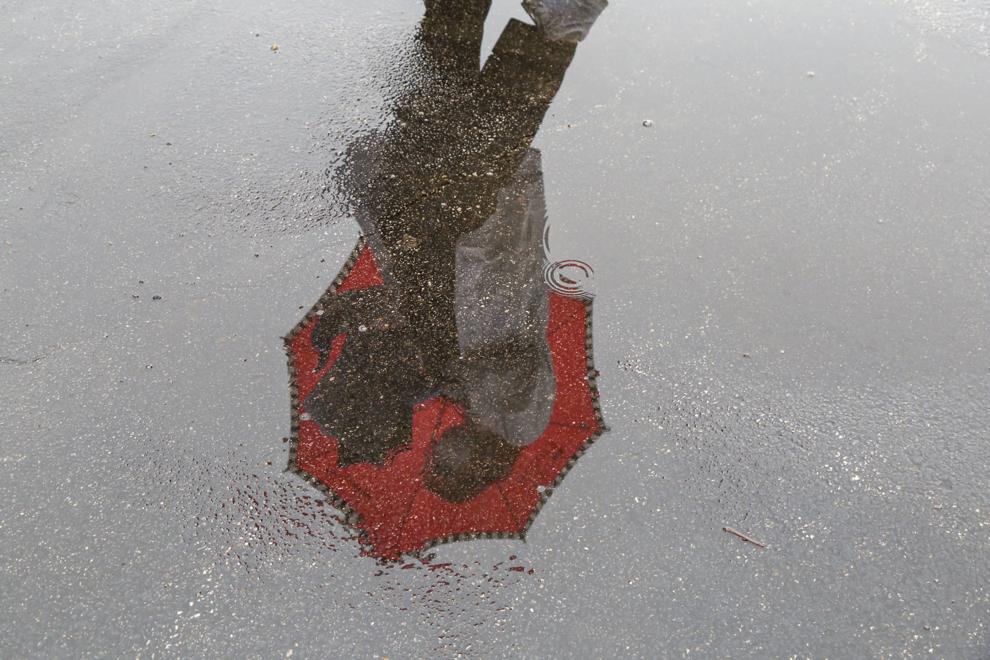 Covid19 testing in Kouts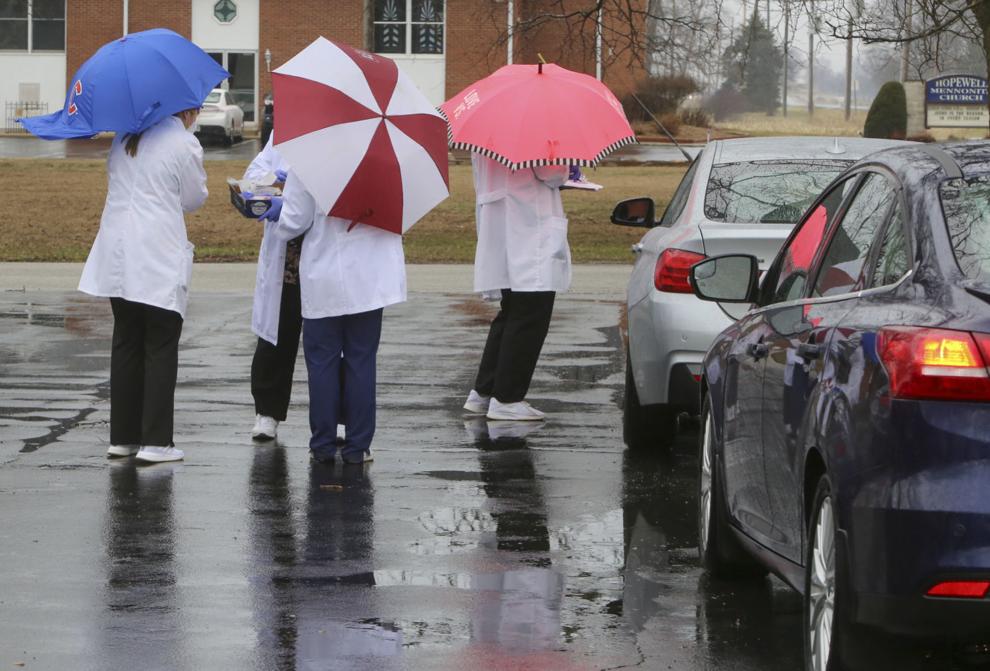 Covid19 testing in Kouts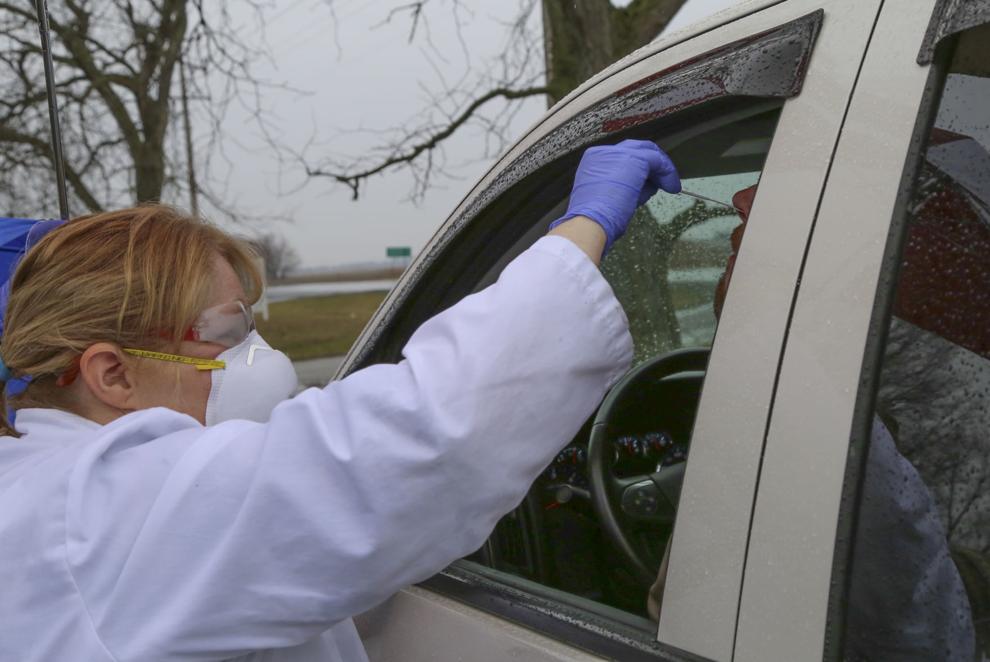 Kouts practice, Franciscan hospitals in Crown Point, Michigan City testing for COVID-19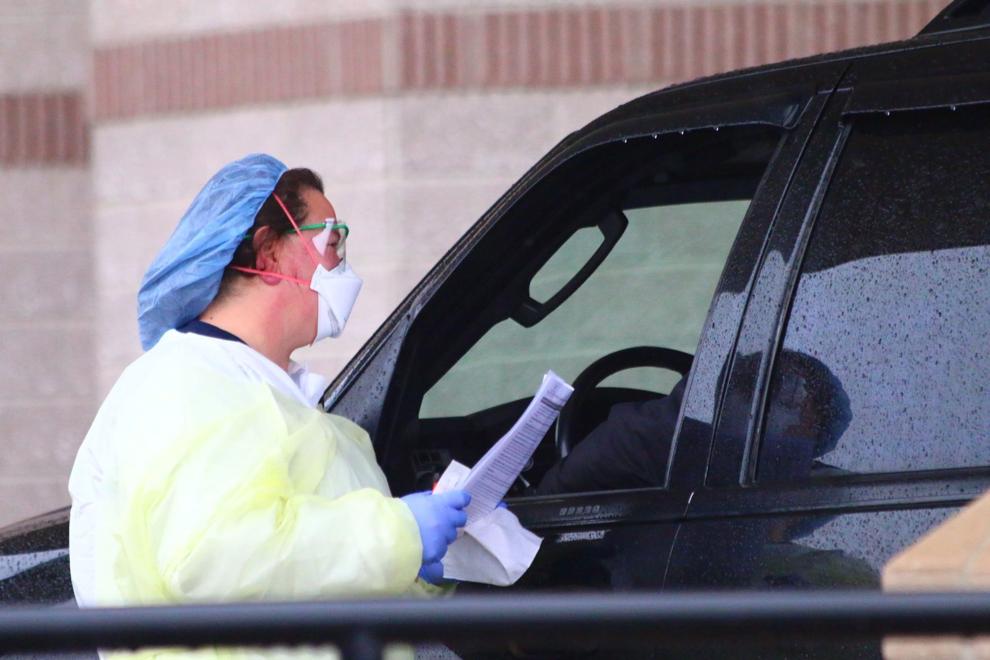 Kouts practice, Franciscan hospitals in Crown Point, Michigan City testing for COVID-19
Kouts practice, Franciscan hospitals in Crown Point, Michigan City testing for COVID-19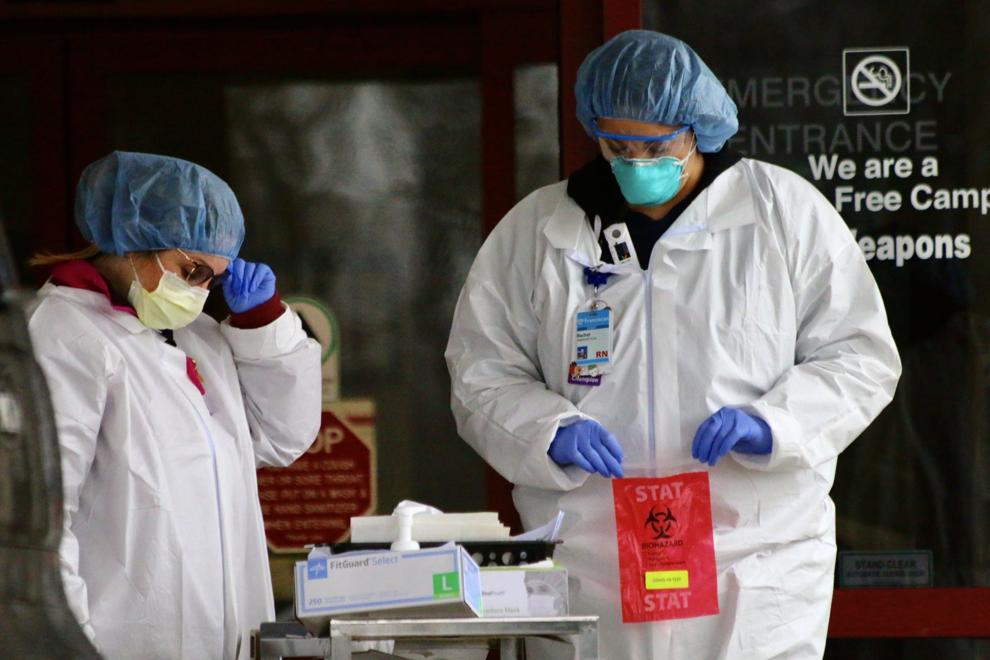 Kouts practice, Franciscan hospitals in Crown Point, Michigan City are testing for COVID-19 — with doctor's note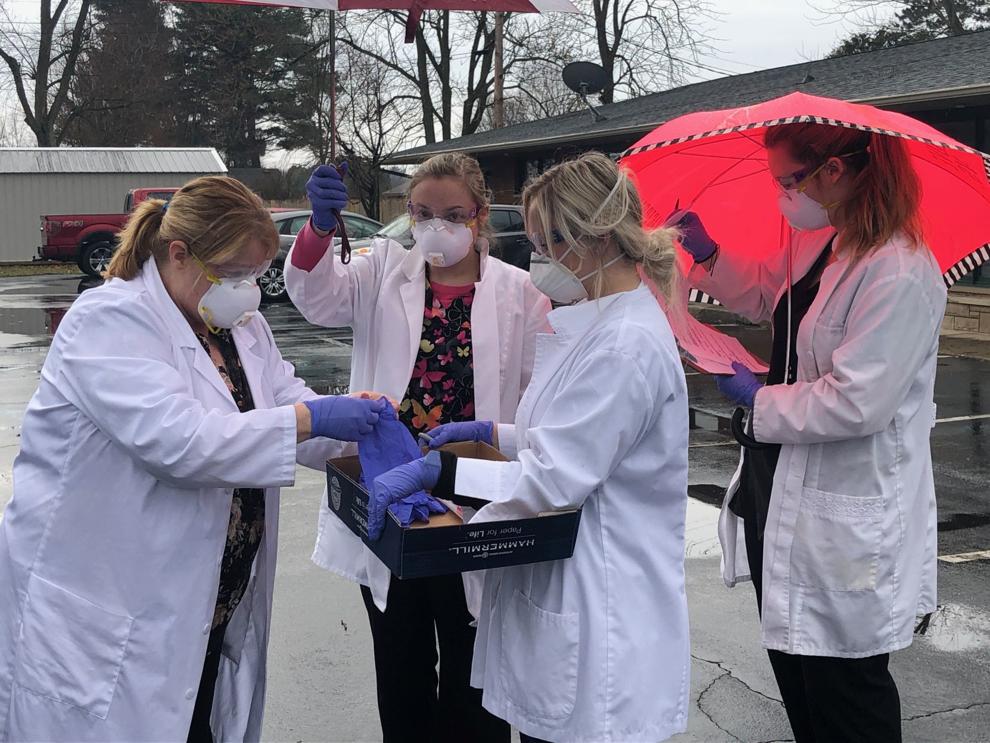 Kouts practice, Franciscan hospitals in Crown Point, Michigan City are testing for COVID-19 — with doctor's note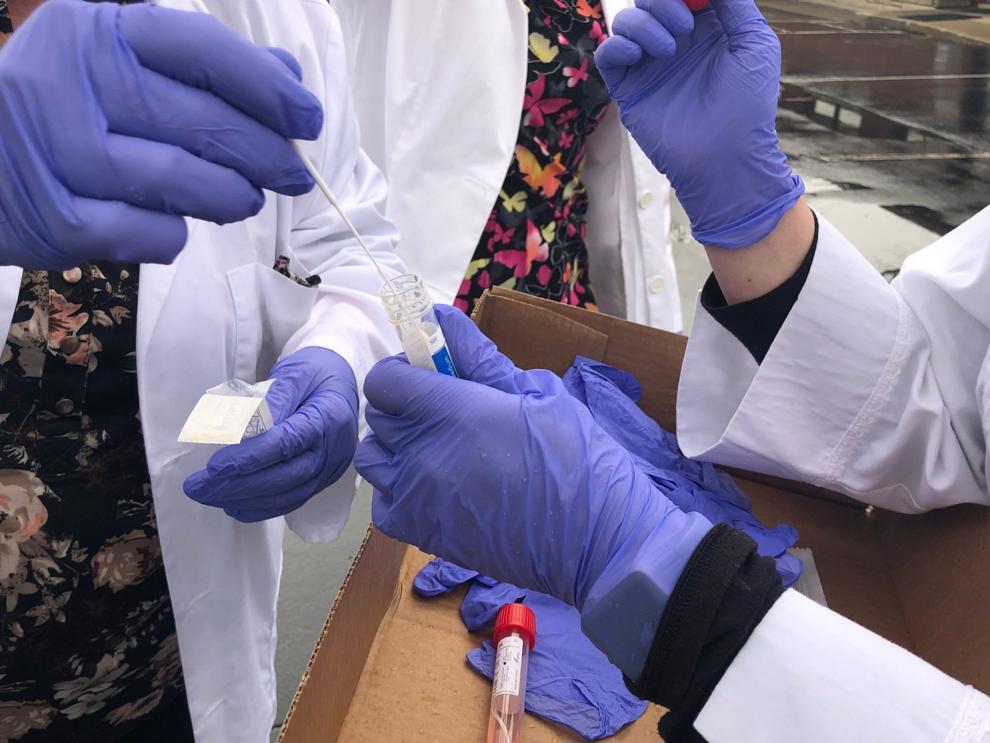 Kouts practice, Franciscan hospitals in Crown Point, Michigan City are testing for COVID-19 — with doctor's note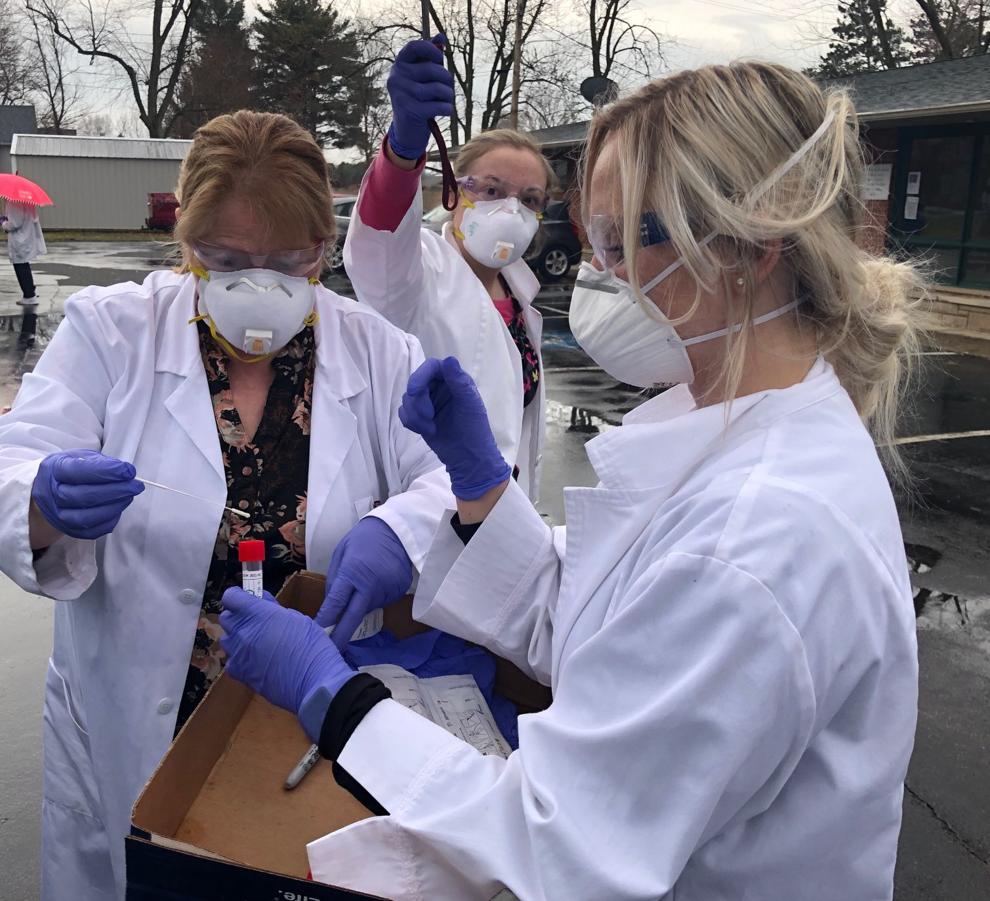 Hobart Fire Dept coronavirus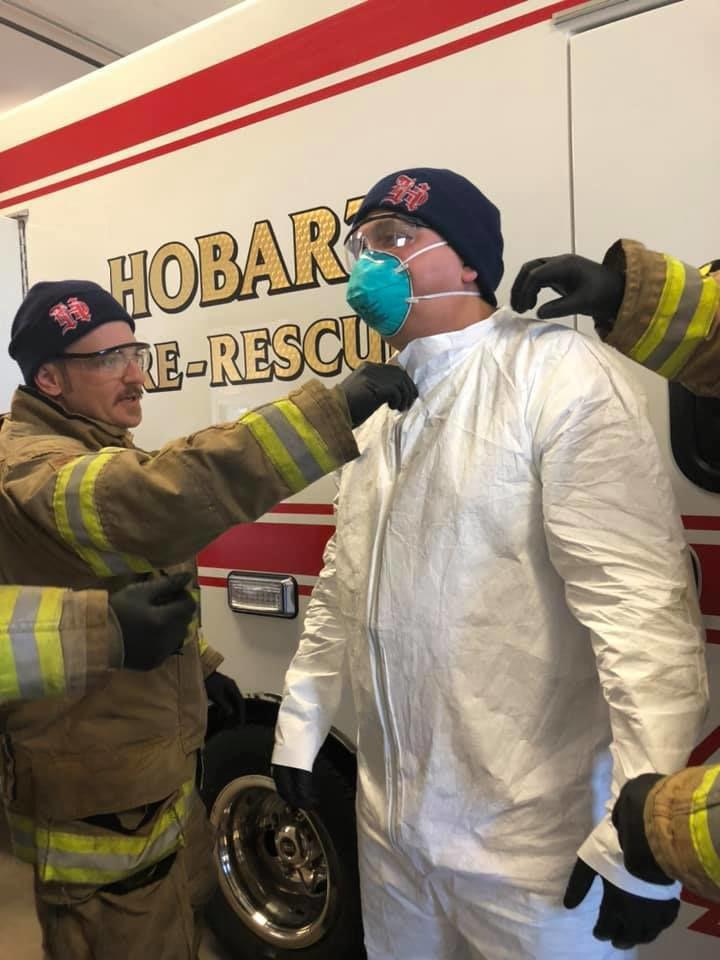 APTOPIX Viruc Outbreak Elections Florida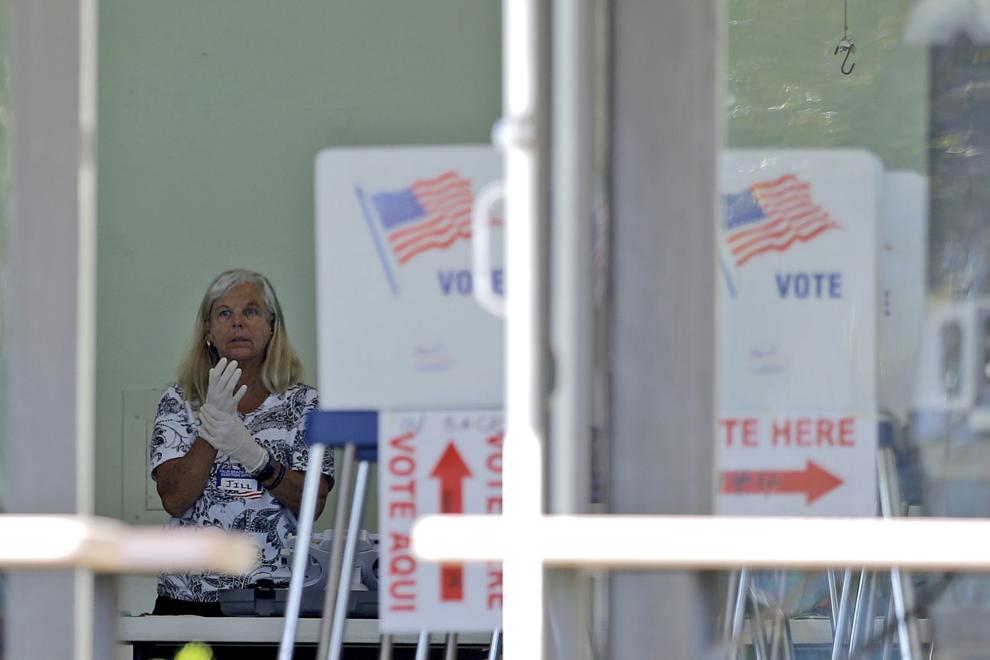 Election 2020 Illinois Primary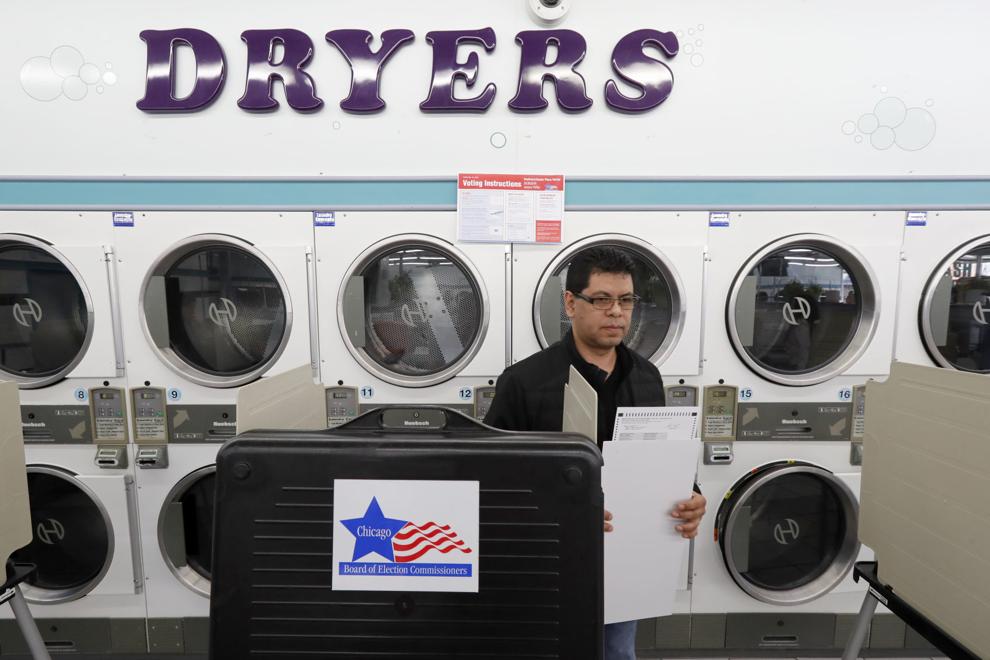 Virus Outbreak Indiana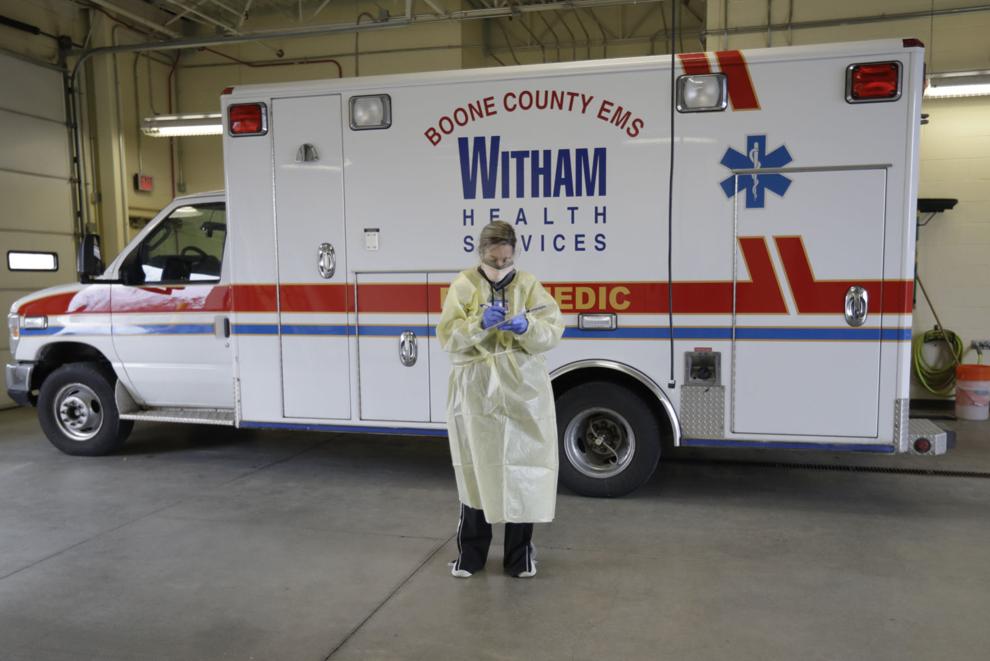 Virus Outbreak Indiana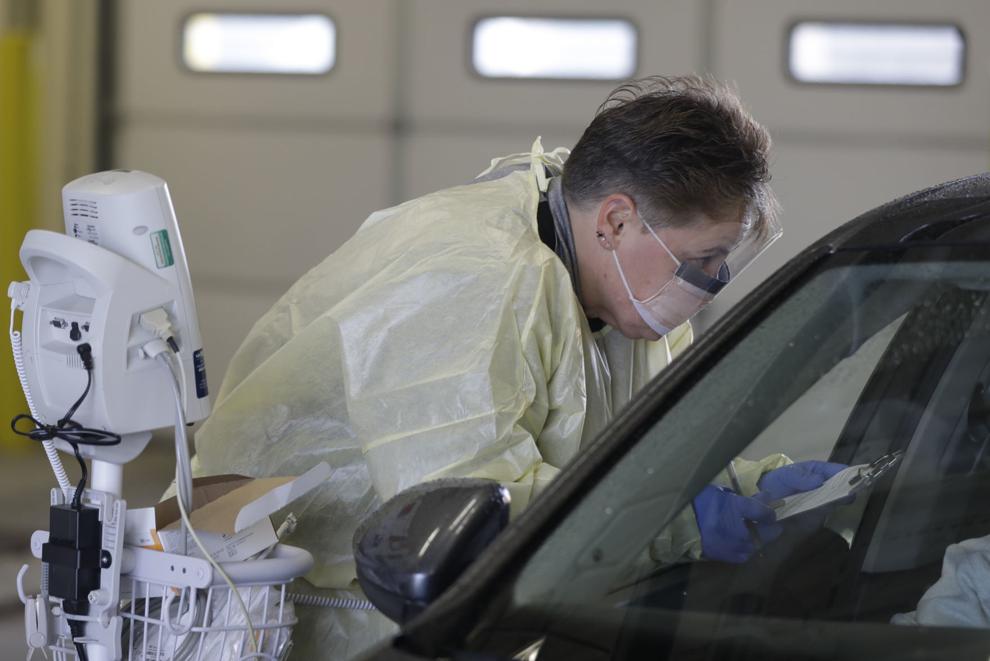 Virus Outbreak Indiana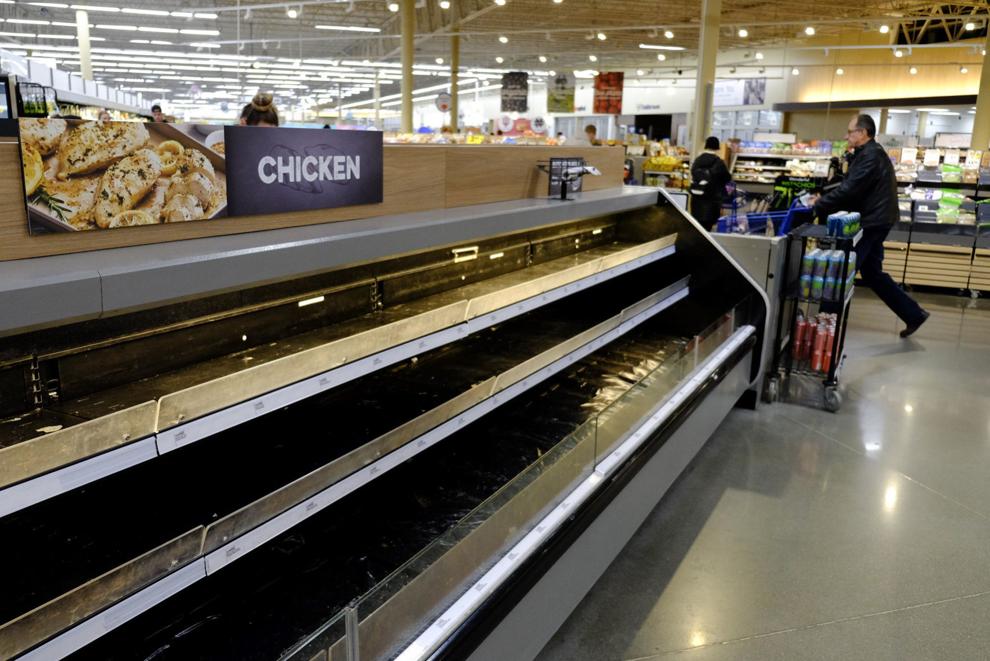 Virus Outbreak Indiana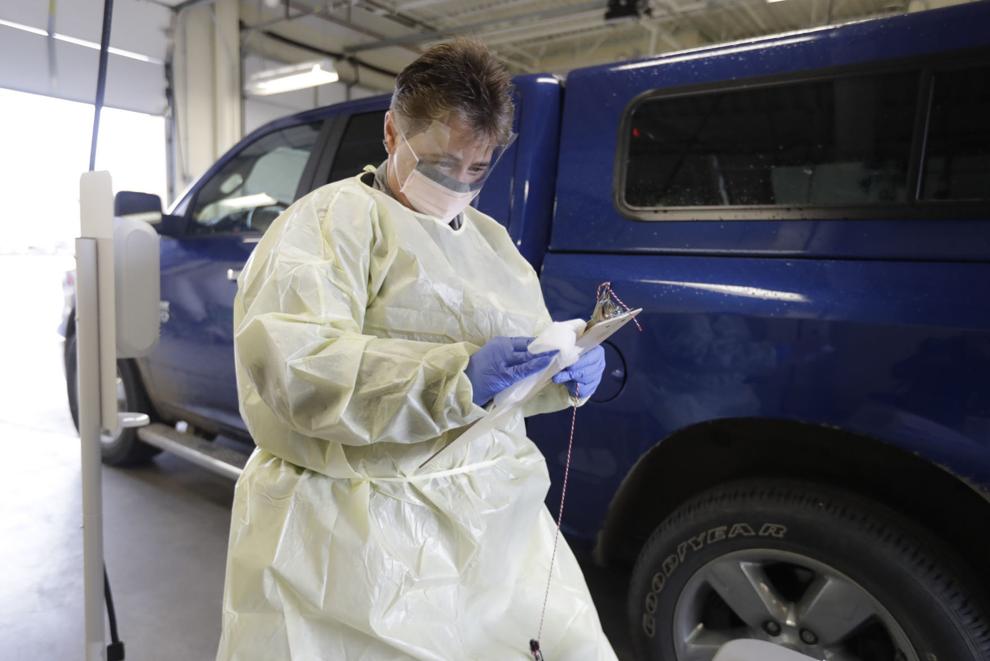 Virus Outbreak Indiana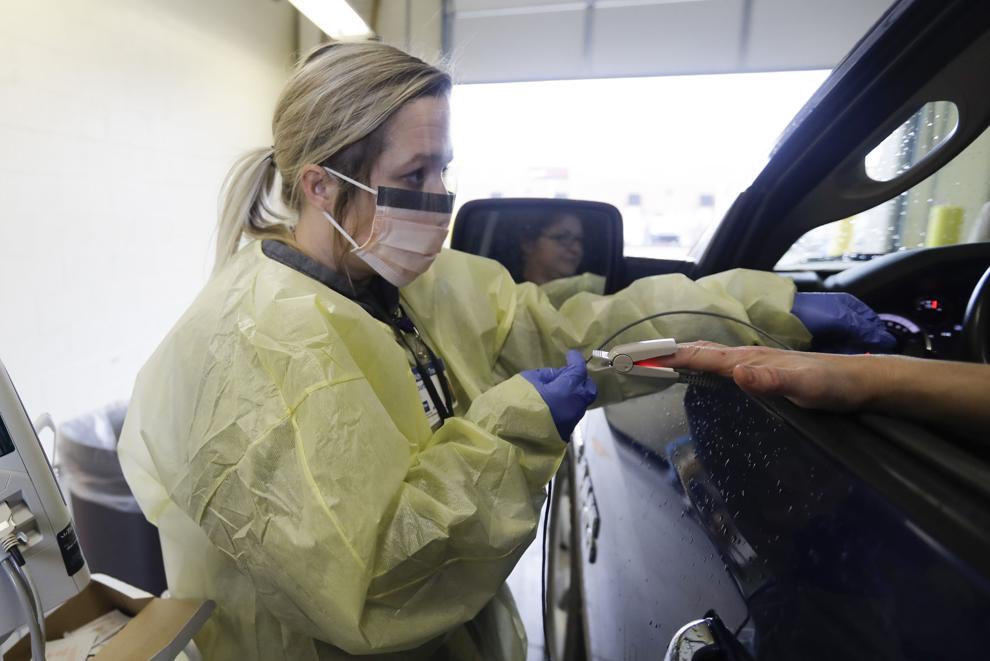 Virus Outbreak Indiana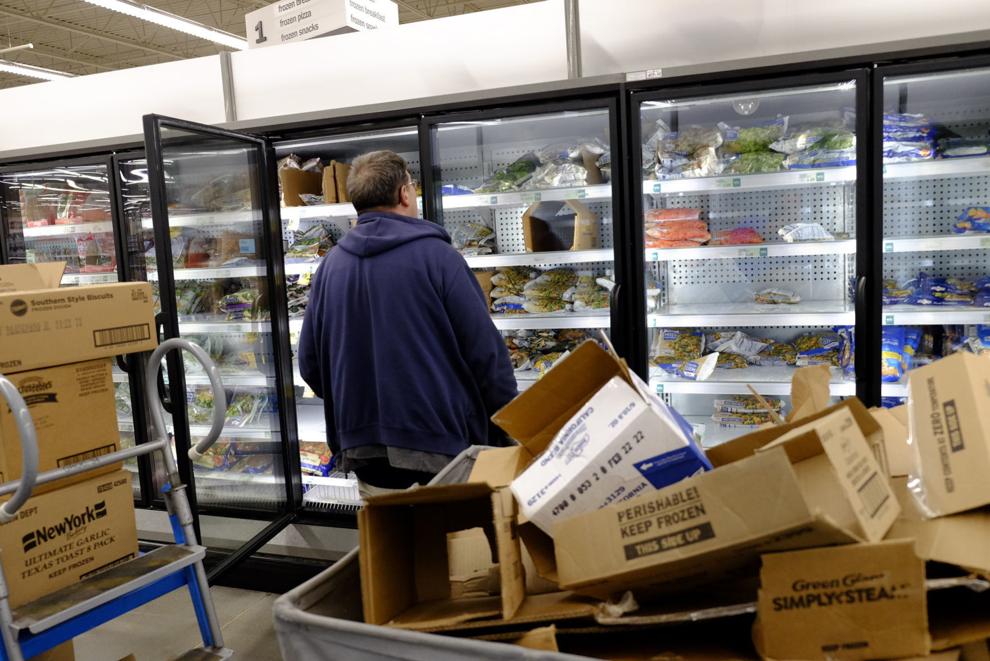 Virus Outbreak-US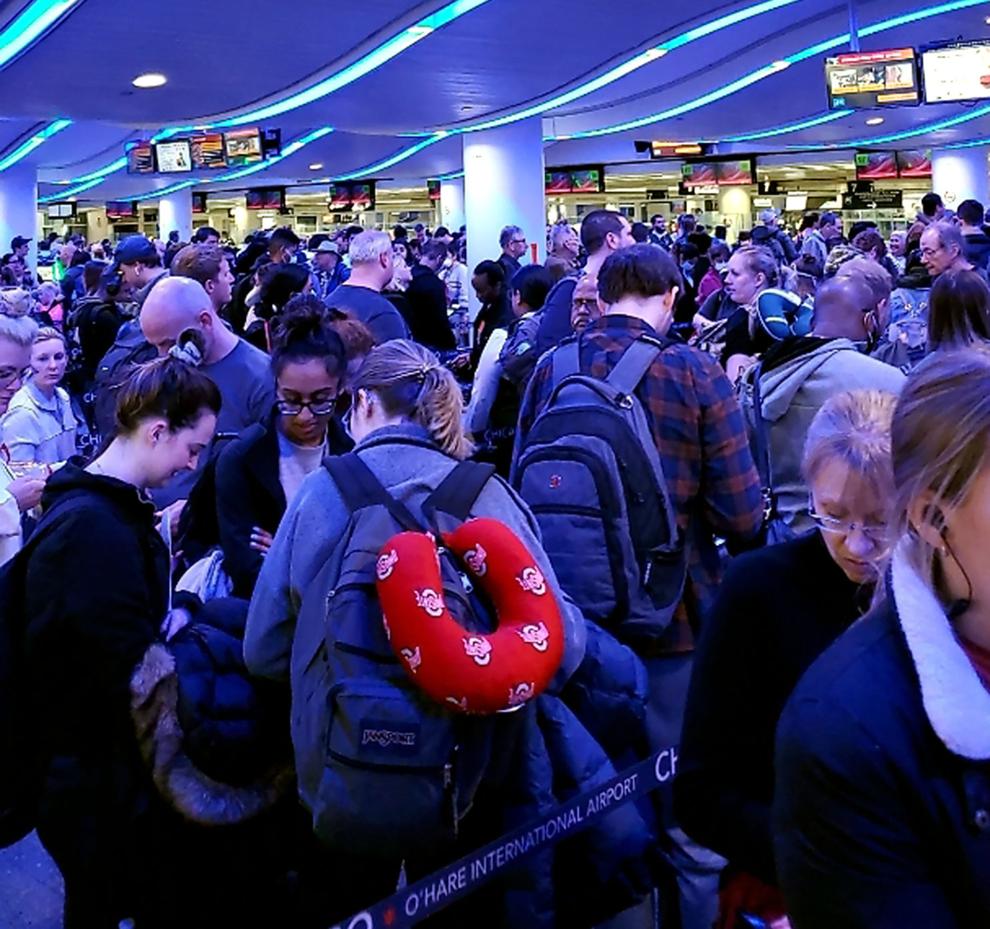 Virus Outbreak Hawaii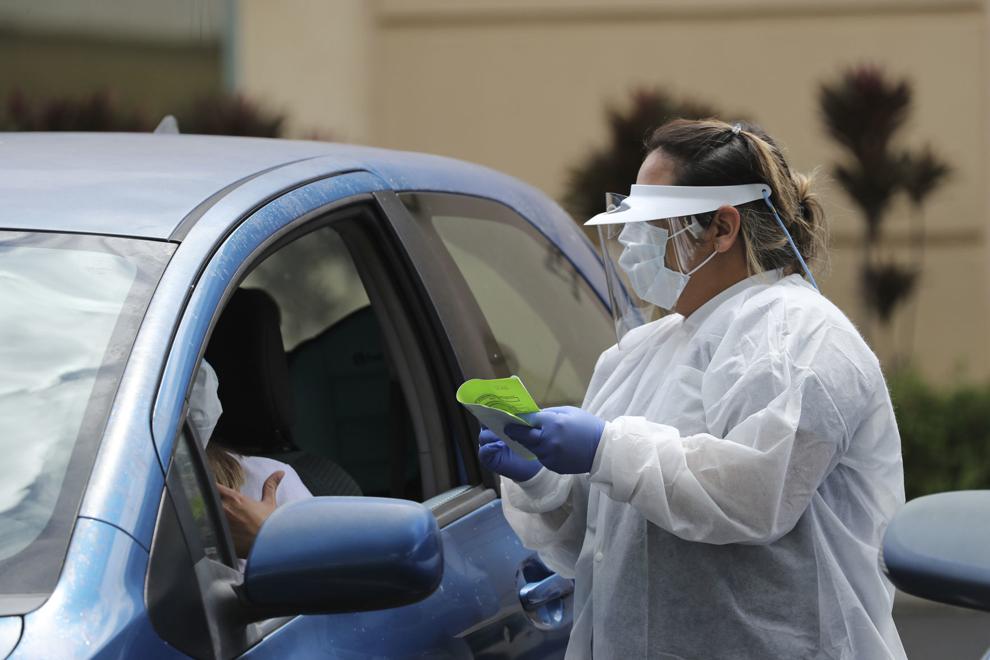 Gymnastics state finals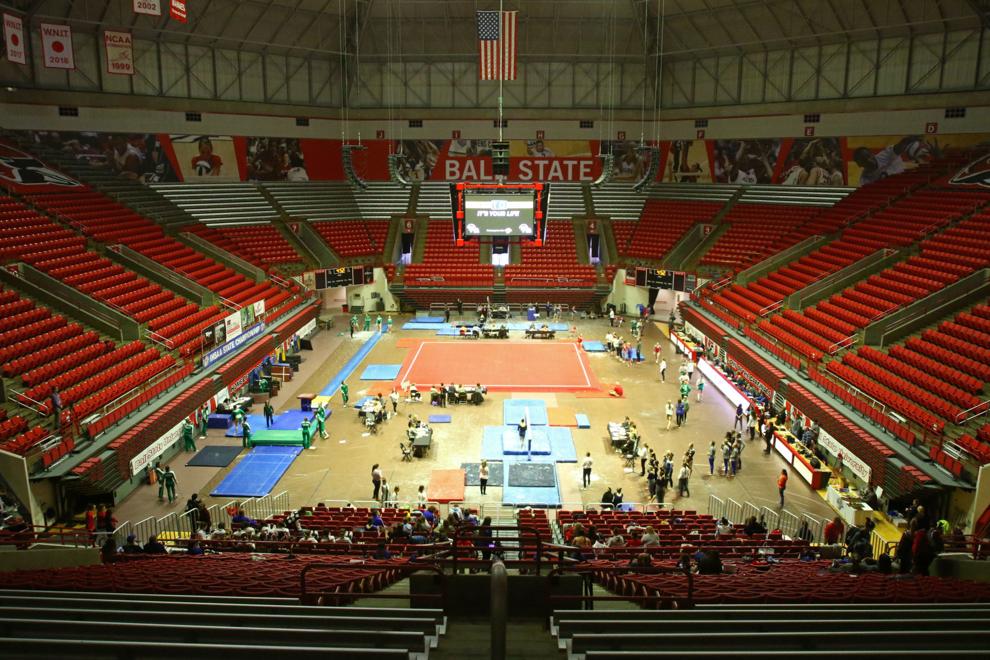 Medical tent sits outside Community Hospital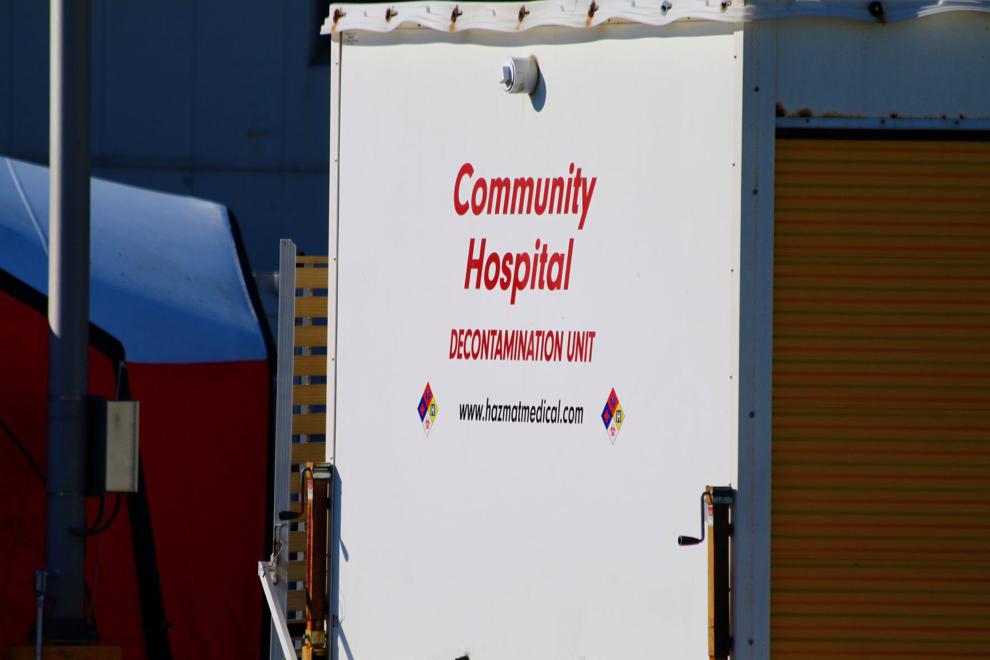 Medical tent sits outside Community Hospital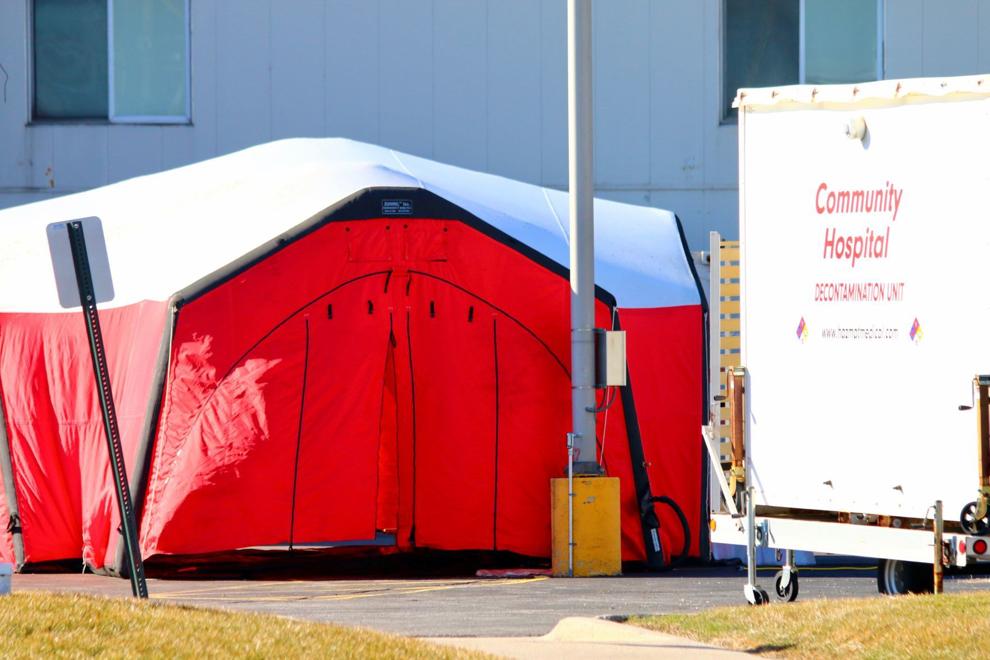 Virus Outbreak Indiana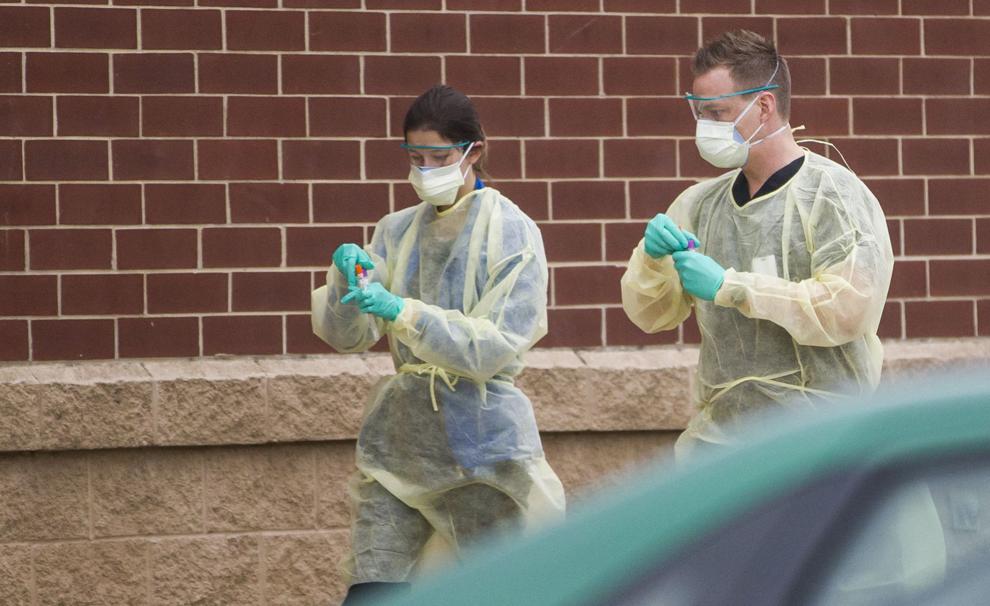 Virus Outbreak Indiana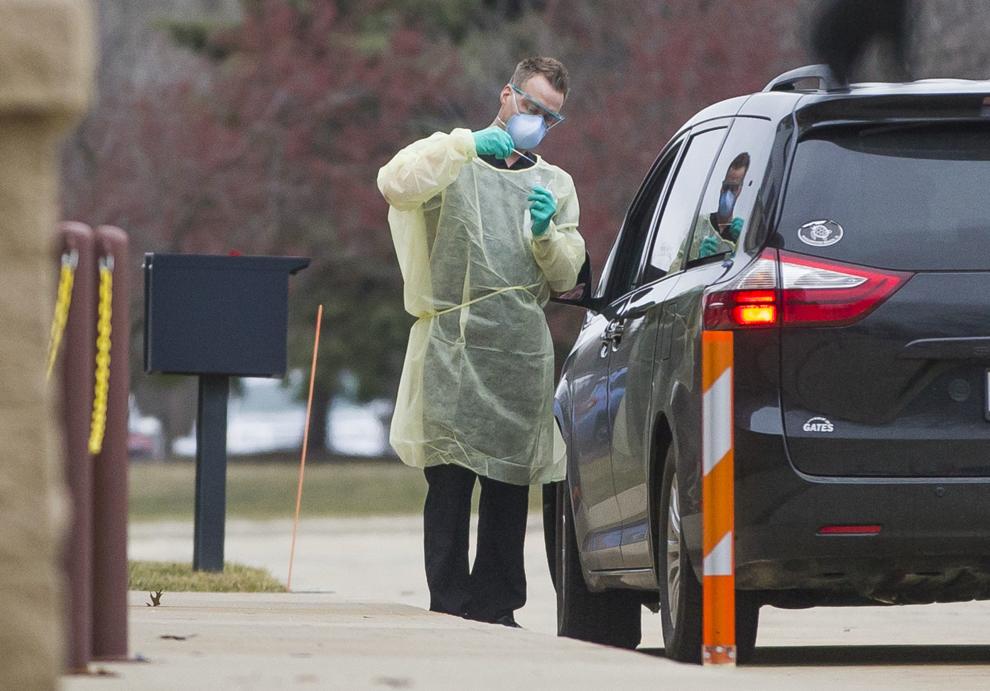 Virus Outbreak Indiana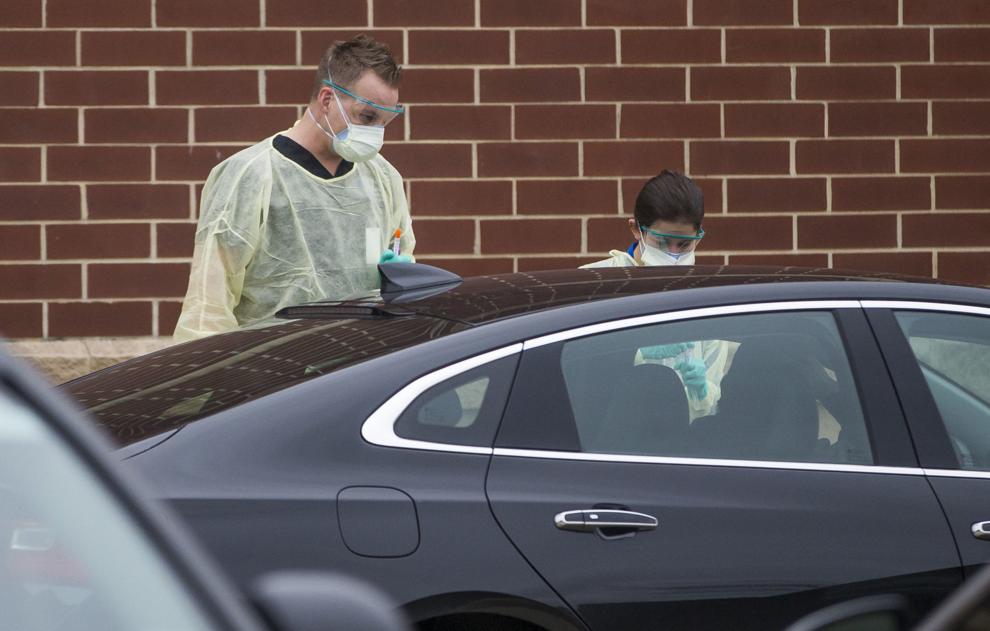 Virus Outbreak Indiana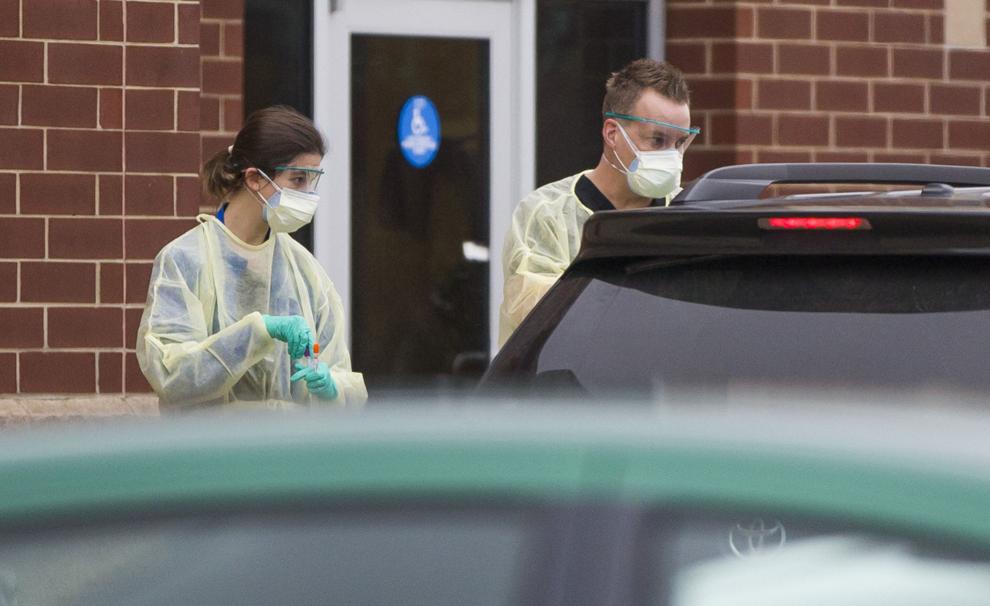 Virus Outbreak Indiana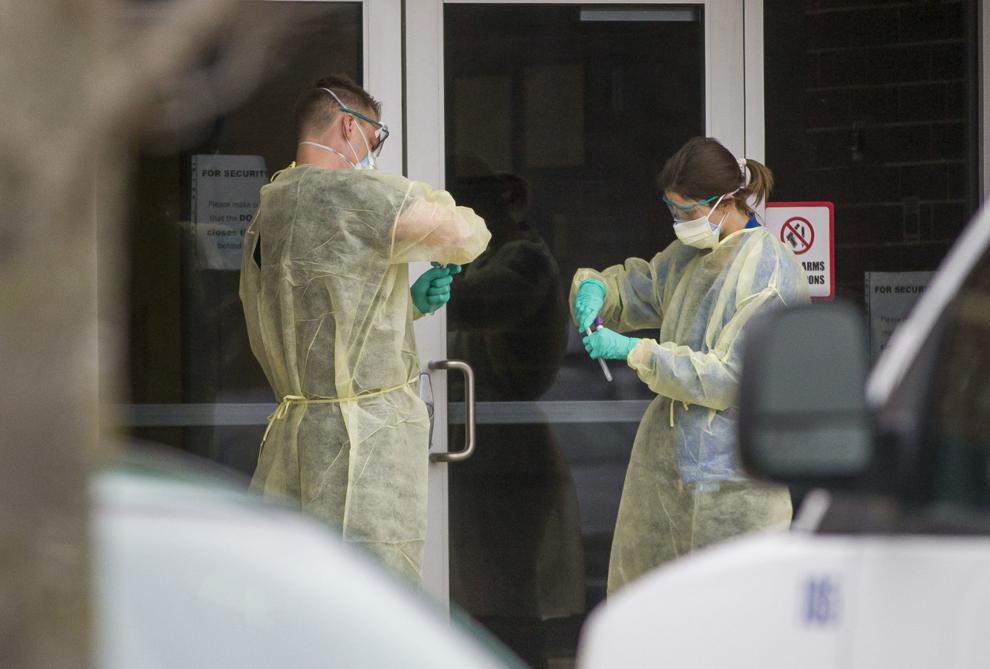 Virus Outbreak Illinois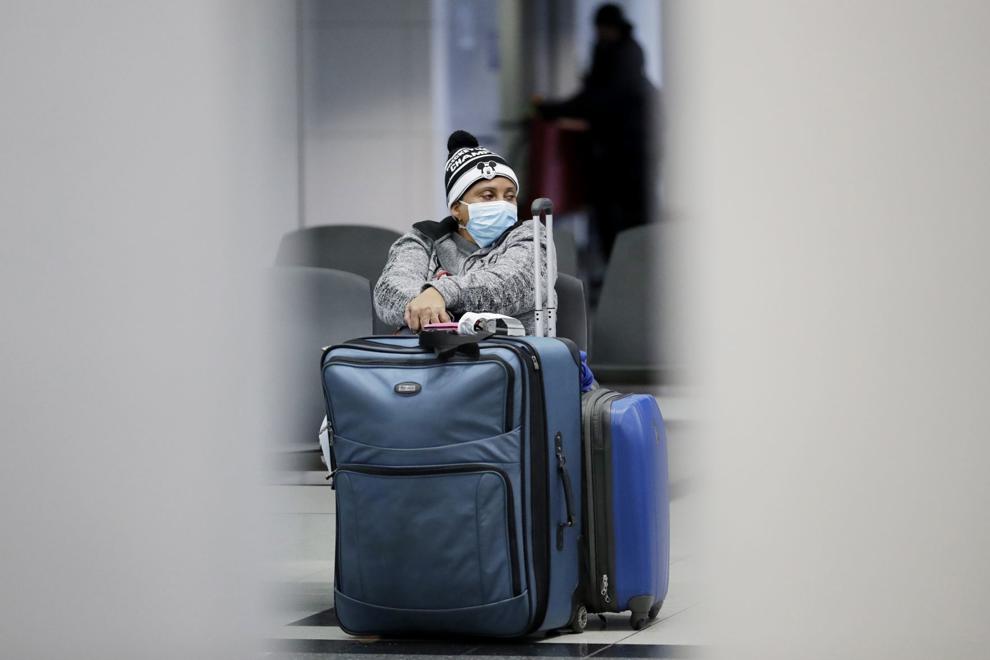 Virus Outbreak US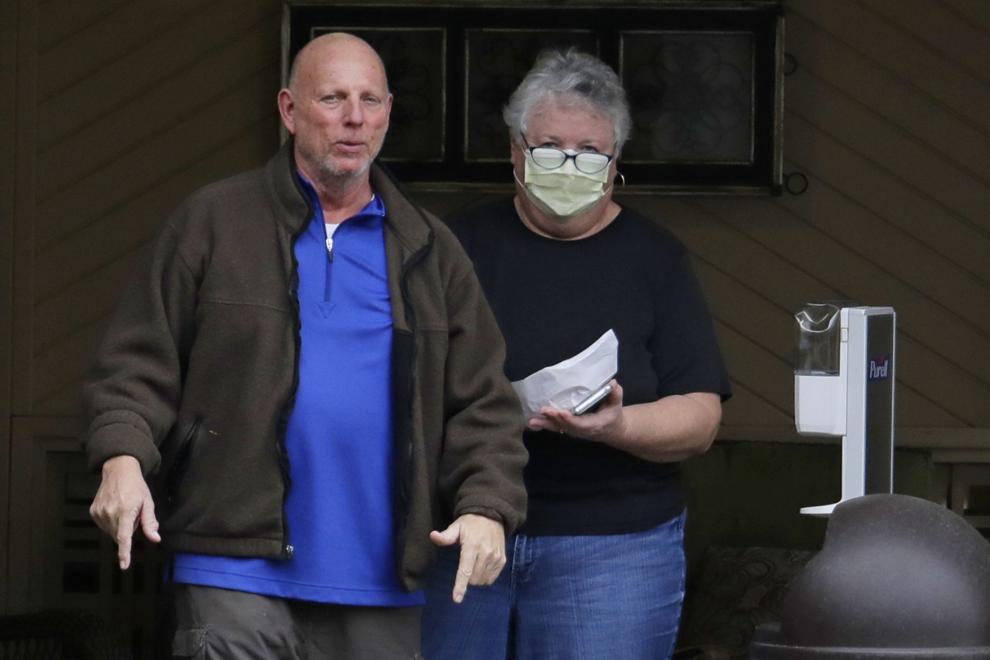 Virus Outbreak US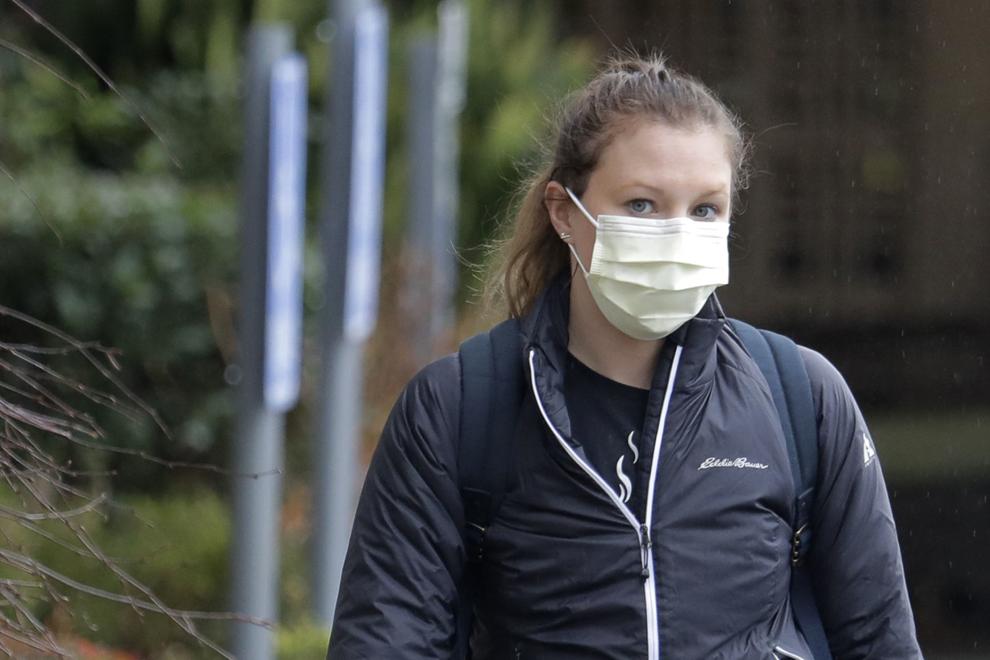 APTOPIX Nigeria Virus Outbreak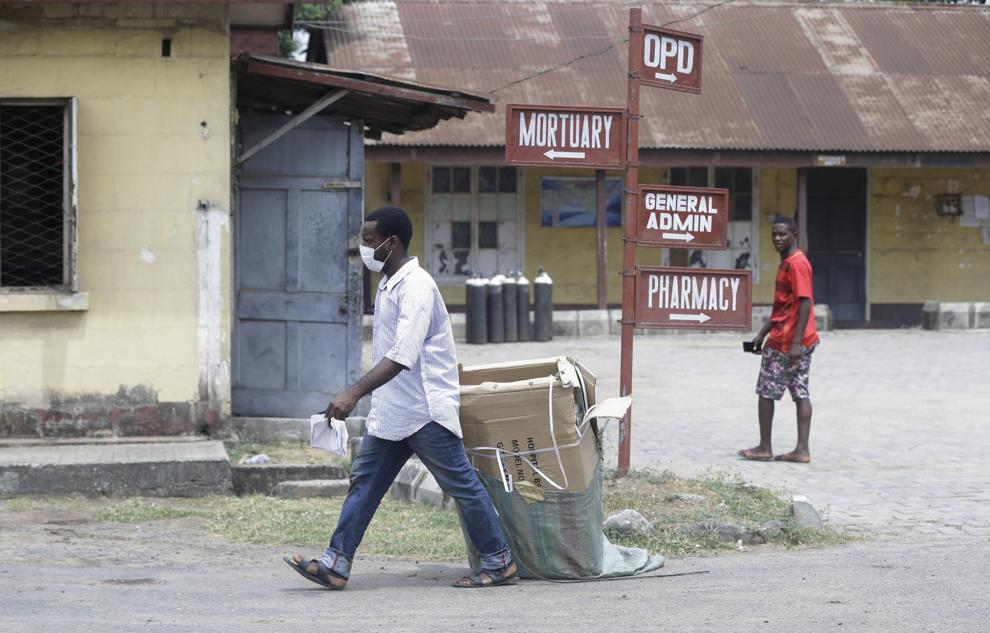 Britain Virus Outbreak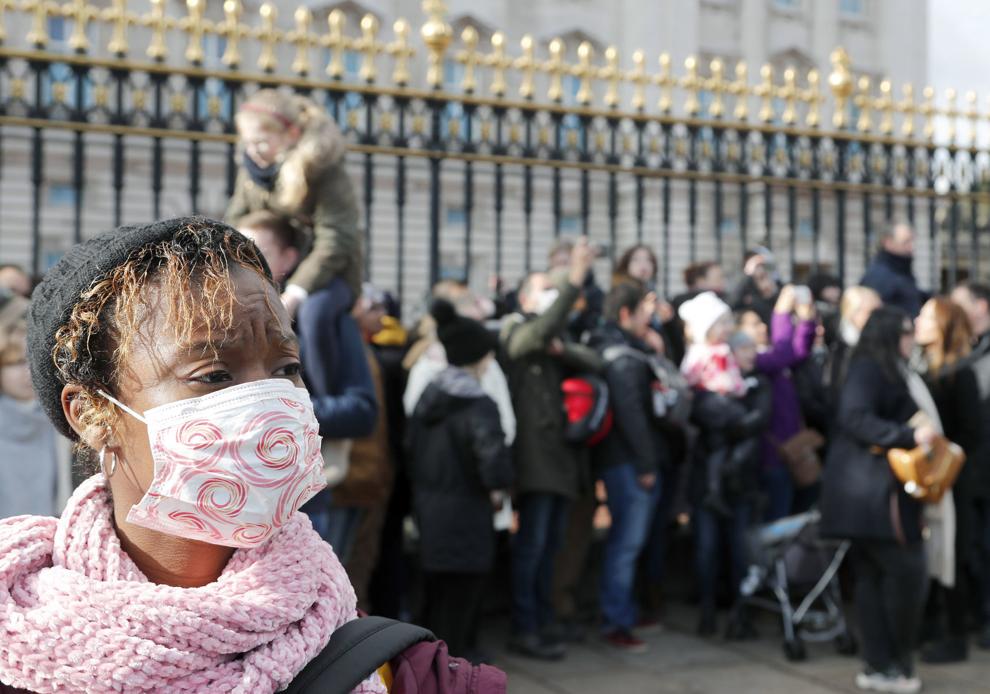 APTOPIX Italy Virus Outbreak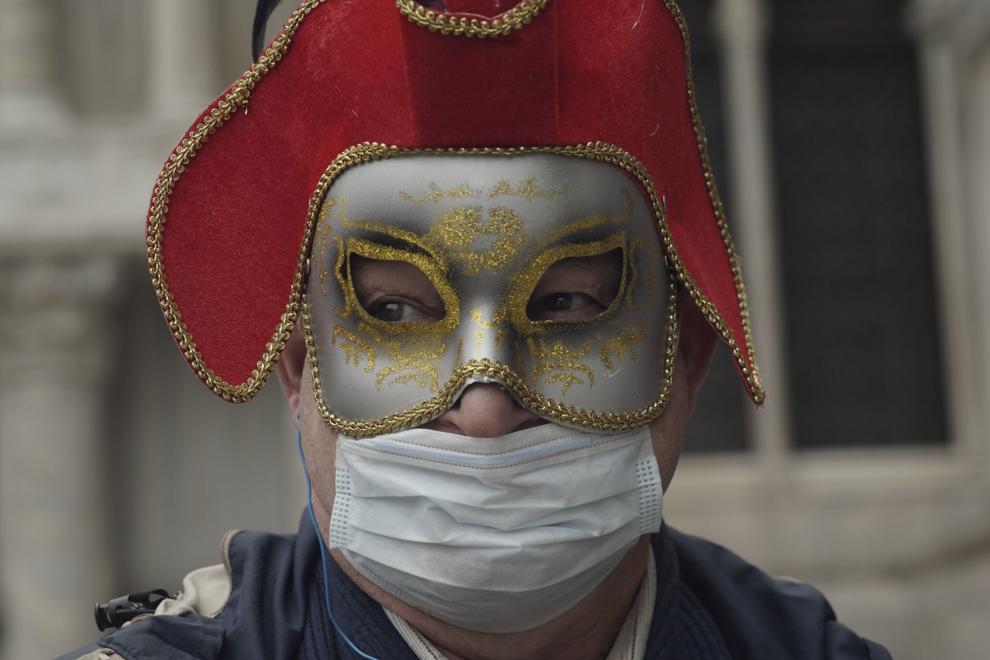 Virus Outbreak US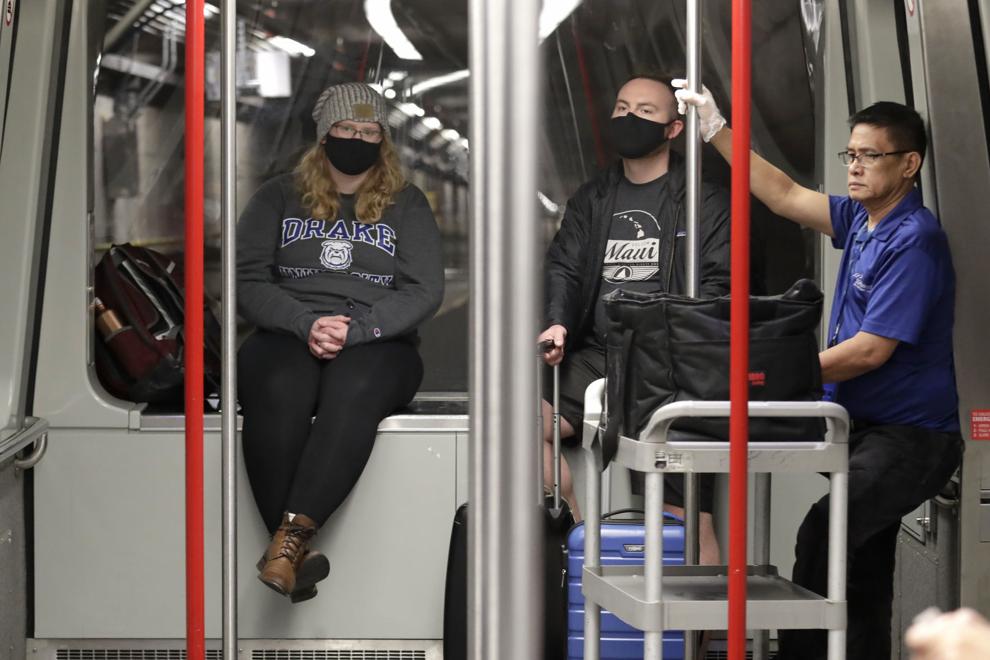 Virus Outbreak US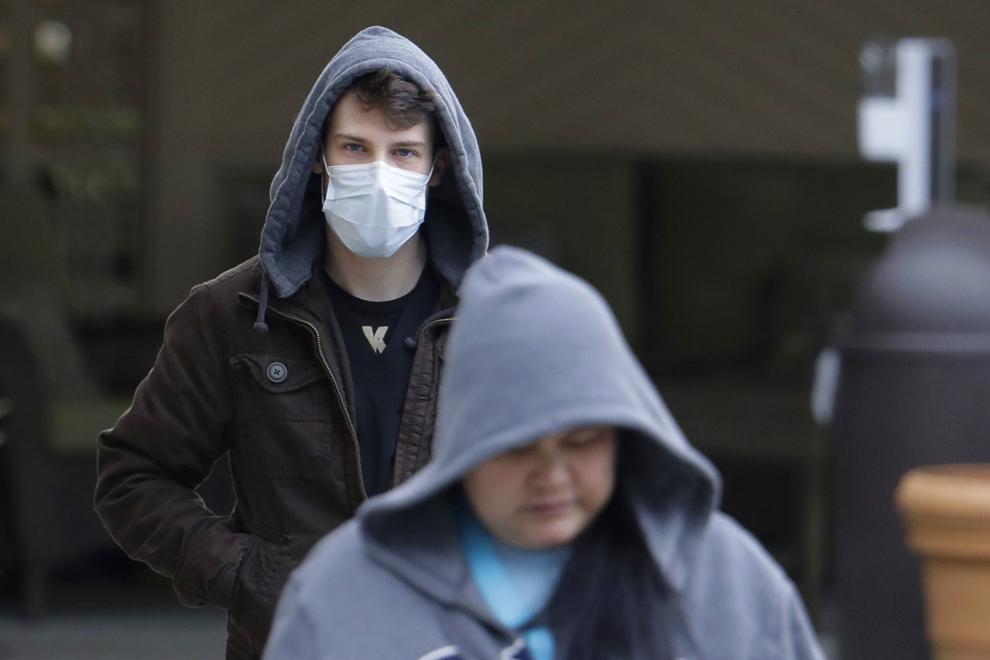 Virus Outbreak US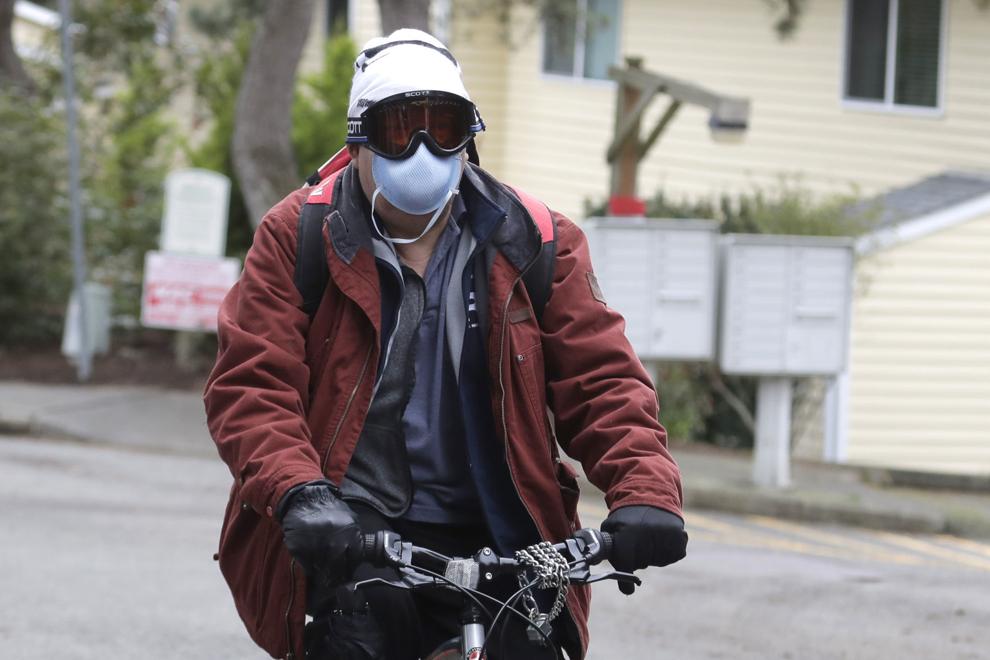 Virus Outbreak Iraq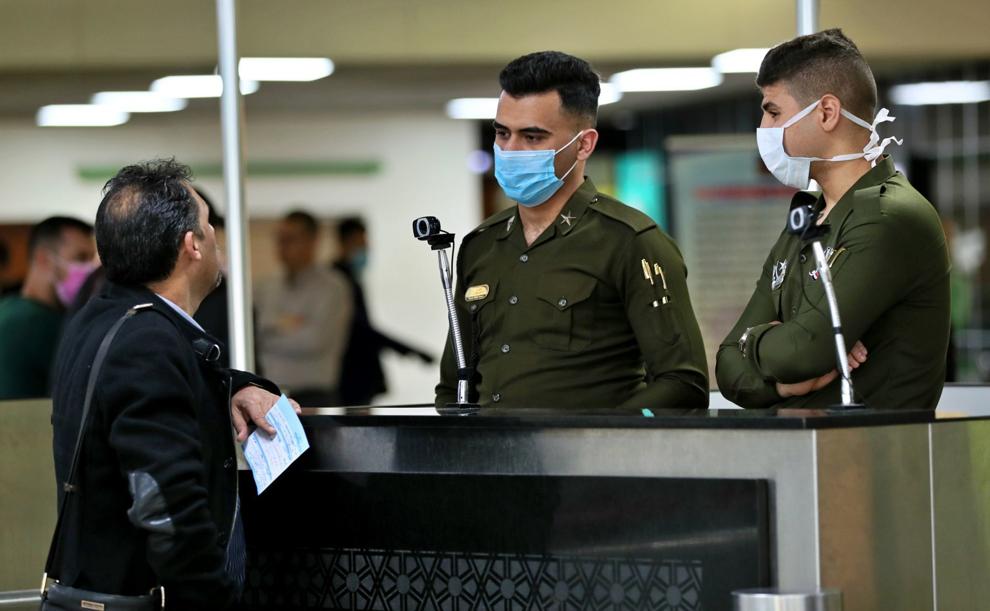 Italy China Outbreak Europe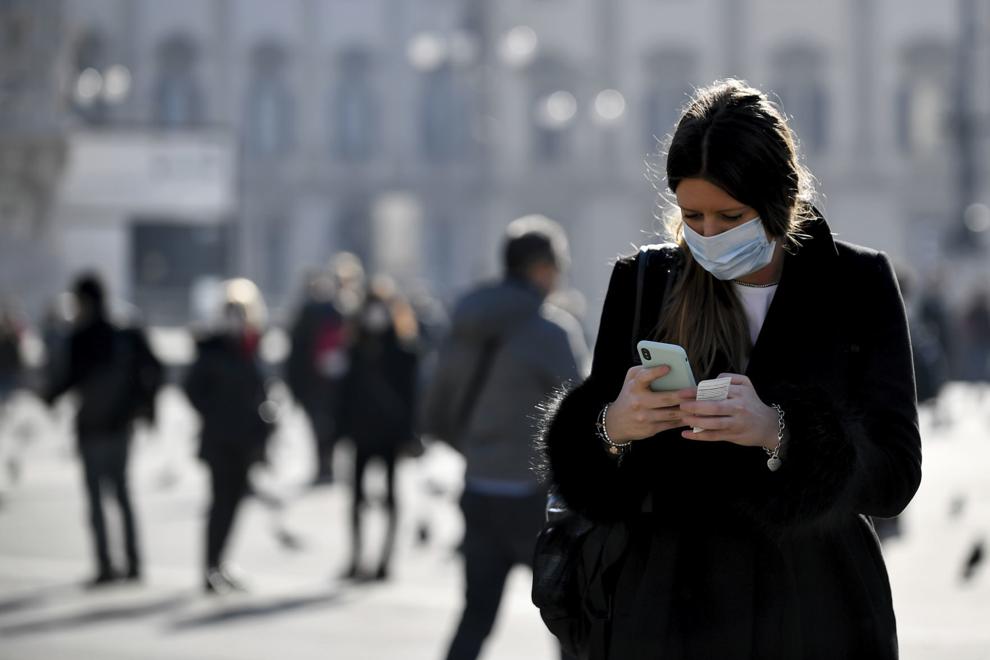 Virus Outbreak Mideast Palestinians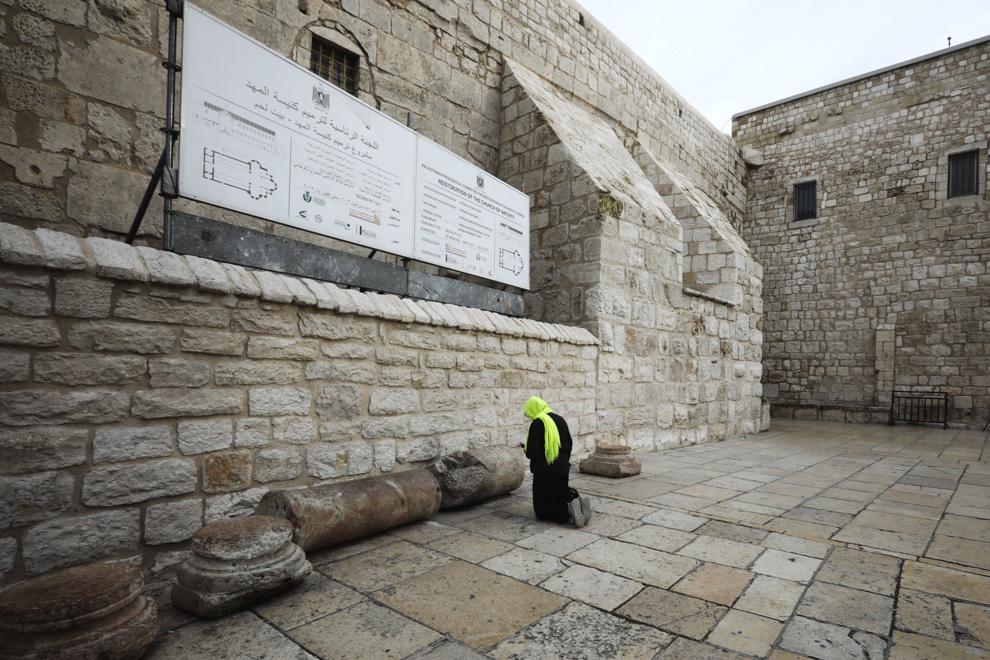 France Virus Outbreak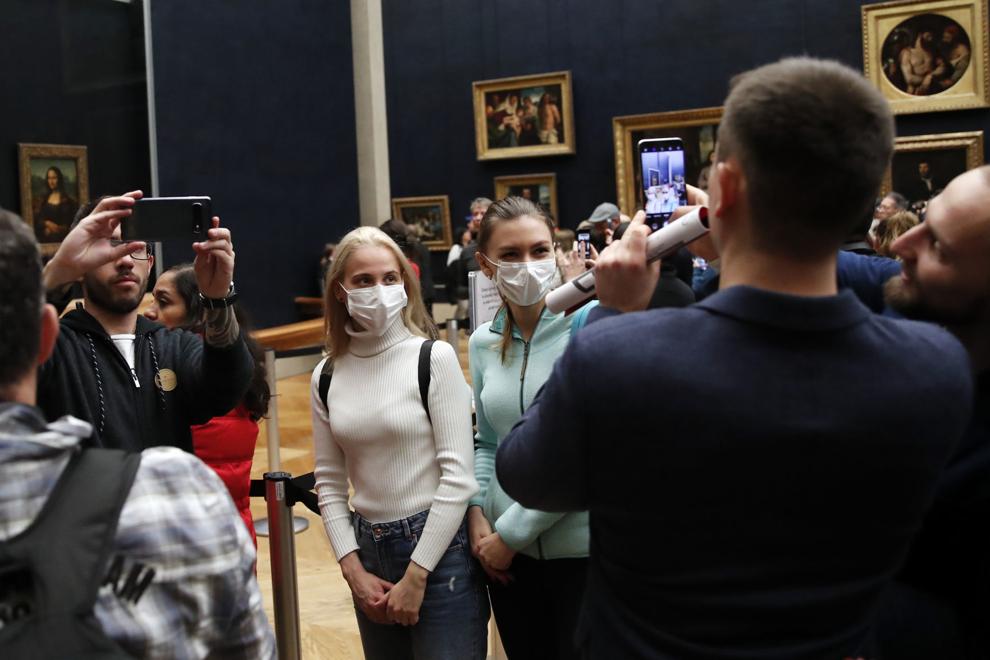 Virus Outbreak Taiwan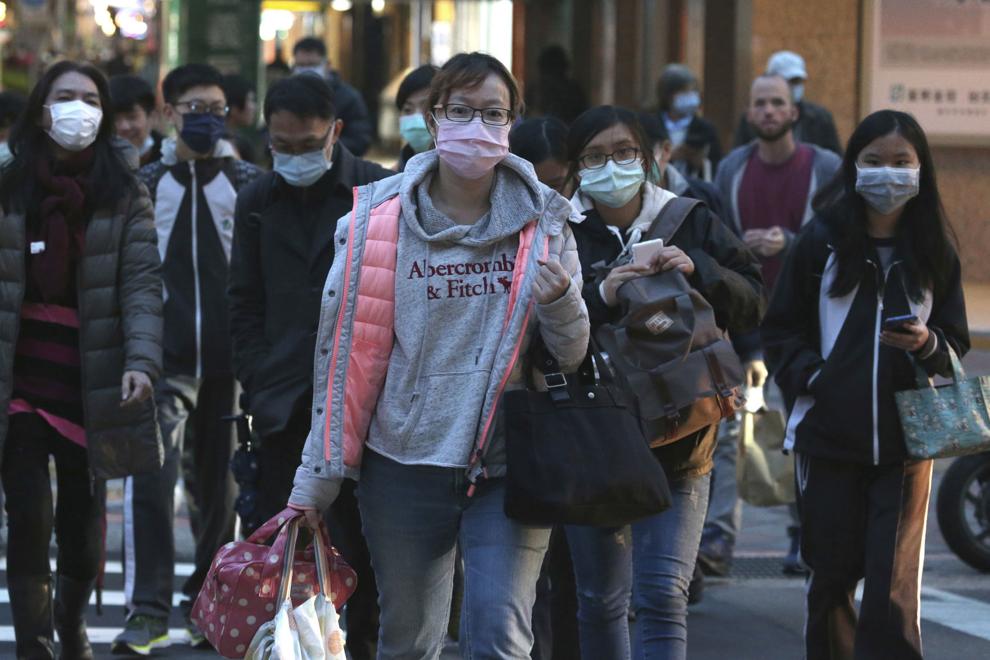 India Virus Outbreak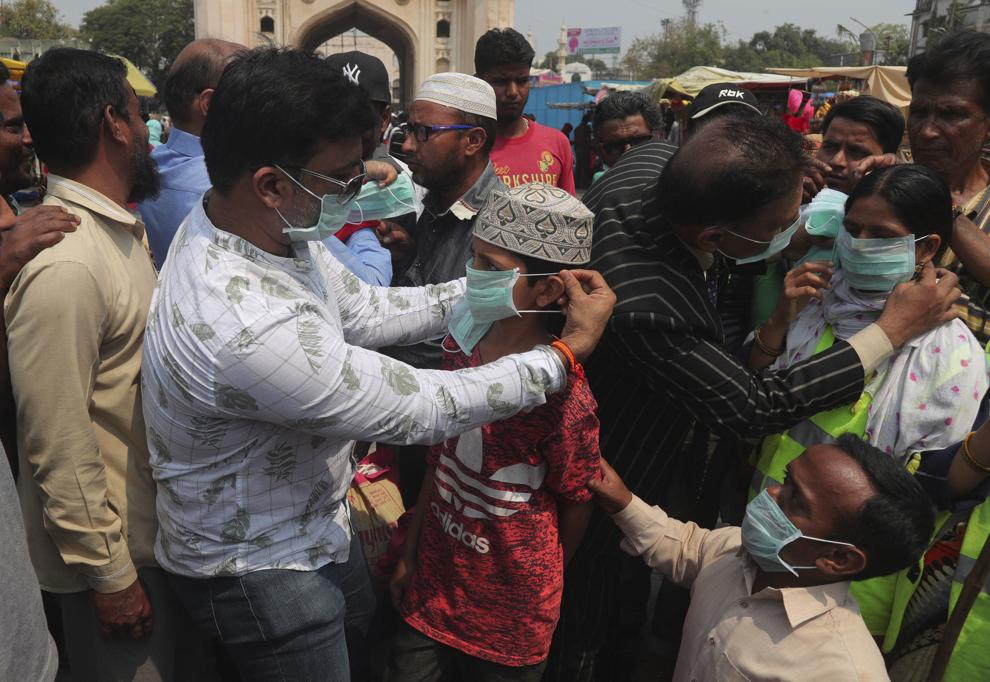 Virus Outbreak South Korea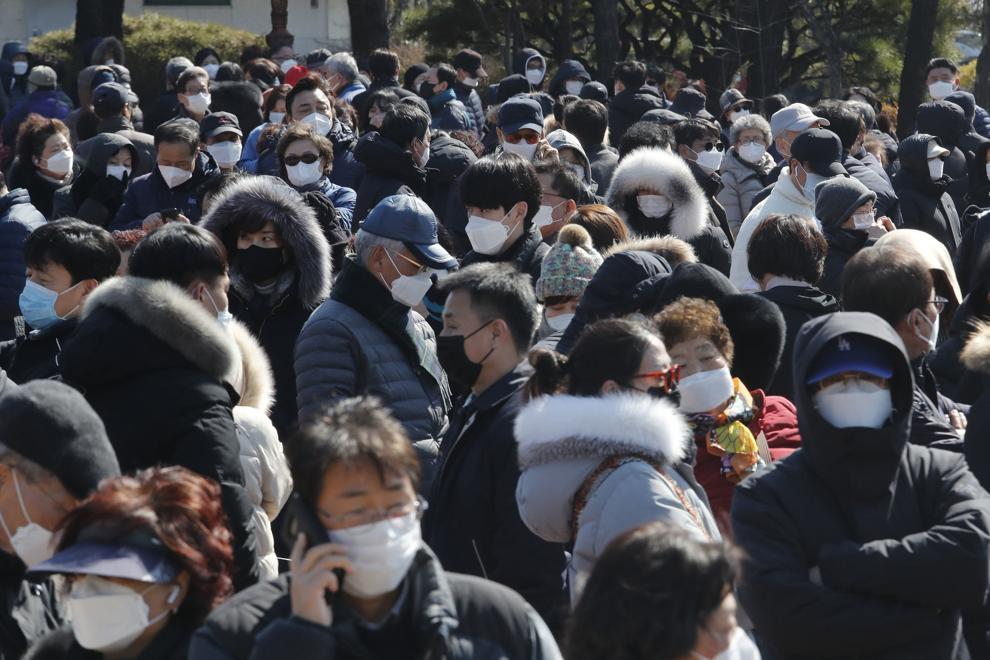 Virus Outbreak Indonesia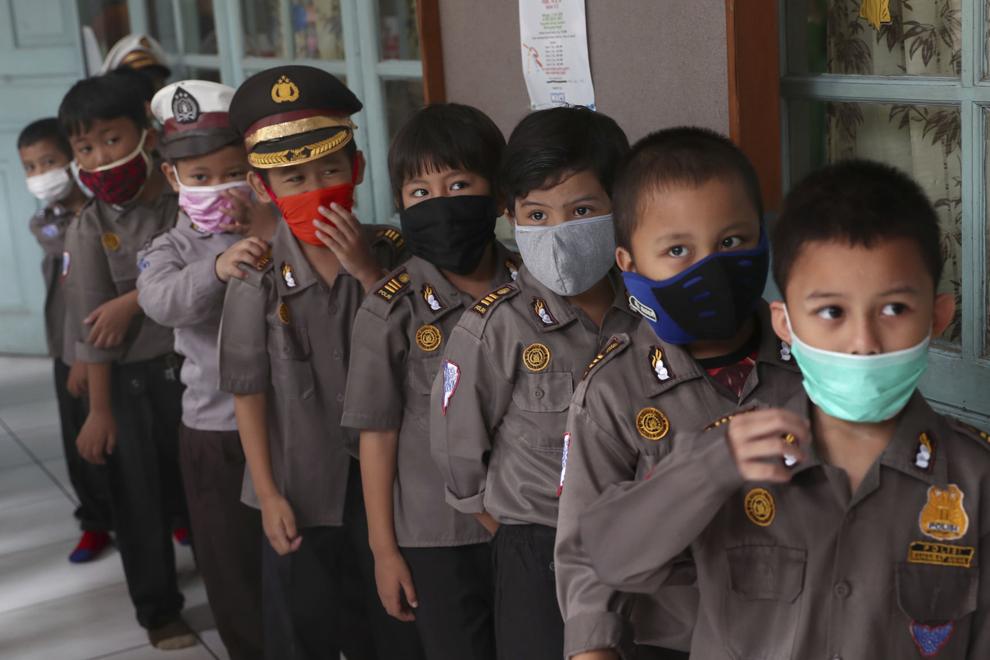 Gallery