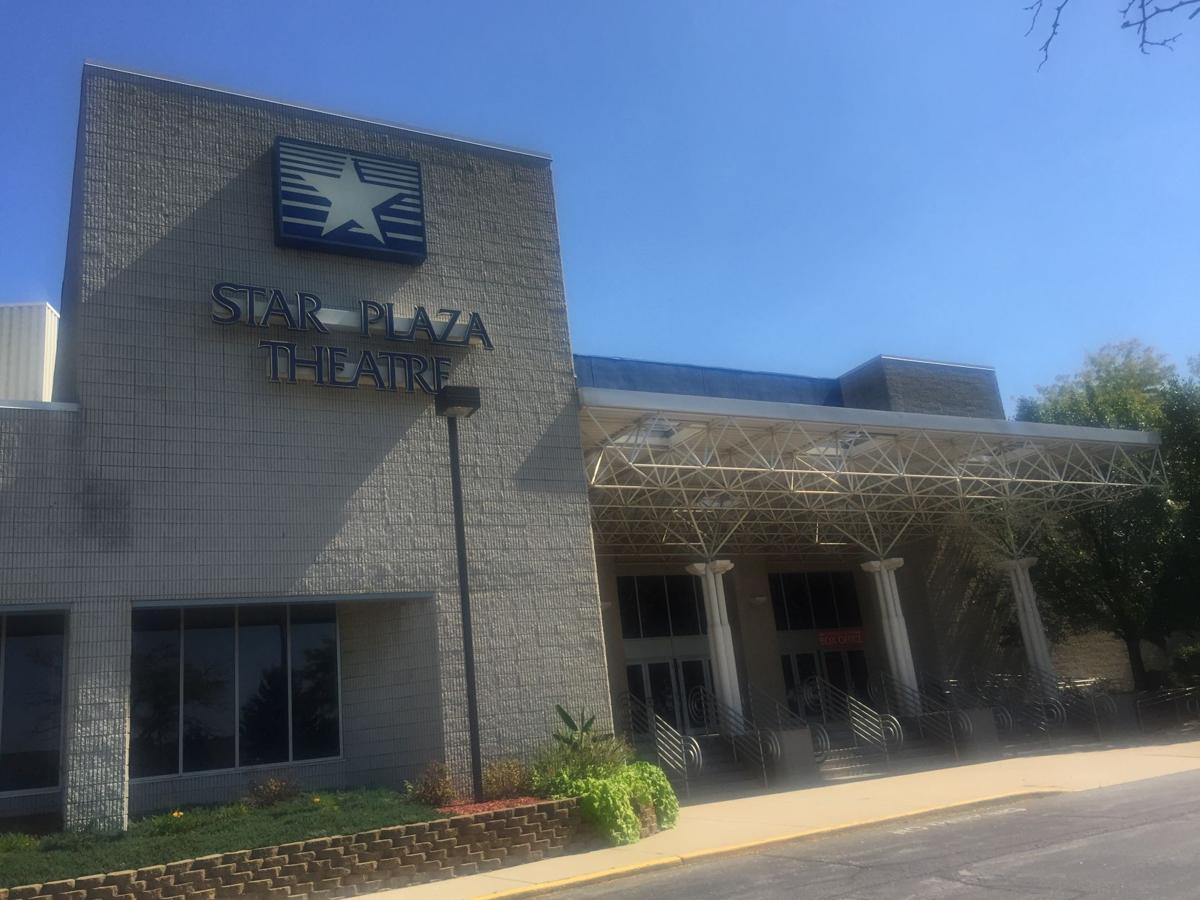 MERRILLVILLE — Closing the Star Plaza Theatre and Radisson at Star Plaza means Northwest Indiana will lose about 67,000 square feet of meeting space.
Speros Batistatos, South Shore Convention and Visitors Association president and CEO, said the Region will lose out on conventions that attracted thousands of visitors, including The Salvation Army, the Bulldog Club of America, the South Central Association for Clinical Microbiology and the Midwest Clown Association. 
Batistatos said Tuesday in his State of the Hospitality Industry address at the Celebrity Lounge in the Star Plaza Theatre that losing Northwest Indiana's main convention facility marks a fork in the road for the Region's tourism industry.
That industry dates to the founding of the Convention and Visitors Bureau in 1983 and now accounts for an estimated $478 million in annual spending and supports an estimated 15,290 jobs.
Northwest Indiana's tourism business could decline or be rejuvenated with construction of a new Lake County convention center, Batistatos said. Last week, the Lake County Council approved a resolution asking the Northwest Indiana Regional Development Authority, or RDA, to do a study on the need and feasibility of a convention center.
"What's the state of hospitality? August 9th changed our lives," Batistatos said. "It was a wake-up call for some about the convention center I've been banging the drum for for years. We no longer have this building to draw people in. It's nice they opened a Hampton Inn in Hammond, but I can assure you people aren't sitting around in Joliet, Rockford, South Bend or fill in the blank saying they're going to visit Northwest Indiana now that there's a Hampton Inn. They come because of what there is to do. What little we had in convention and meeting space is gone."
To pay for a new convention center, Batistatos proposes a 3 percent food and beverage tax that Lake County residents would pay when dining out at restaurants or drinking at bars. The new tax, which the County Council would have to approve, would generate enough revenue to let the RDA borrow up to $210 million for projects.
Batistatos proposes spending about $80 million on a convention center, and another $130 million on construction projects throughout Lake County. Hammond, for instance, could spend another $20 million to $30 million on Wolf Lake and the Lost Marsh Golf Course. Whiting could pump up to $18 million on street projects, and Cedar Lake could be promoted to make it more of a recreational destination.
The area around Interstates 65 and 94 in Gary could be beautified, the Genesis Convention Center could get upgrades and more sports facilities could be built in Crown Point.
"This isn't just for Speros' convention center," he said. "This would be for construction that would mean union jobs. Local contractors would be building stuff, including in Whiting, Hammond, Gary and East Chicago. ... It would be a 100 percent union building, that's the way we've always done it."
A variety of political and community leaders asked tough questions about whether gas taxes would be a better source of financing and why Porter County wasn't involved. The crowd generally gave the plan a warm reception.
"To me, this is a no-brainer," said Don Koliboski, vice president of economic development for Lake County IN Economic Alliance. 
In addition to conventions, the proposed center would host a variety of events, including car, antique and boat shows. Batistatos said it could potentially host 10 to 20 concerts annually if configuring it for that wouldn't be prohibitively expensive, since the goal would be to fill it with events 365 days of the year.
A consulting firm would determine the exact size of the facility based on market demand, Batistatos said. He suggested it could potentially be between 75,000 and 125,000 square feet, which would be comparable to convention centers in South Bend and Tinley Park. It likely would be much smaller than facilities in Chicago, Indianapolis and Fort Wayne because Northwest Indiana is considered a peripheral market that draws smaller conventions looking for convenience and affordability.
A new convention center would help support jobs at hotels, stores and restaurants, Batistatos said. He estimated visitors spend $129 million a year at local eateries.
"More than 15,300 jobs depend on the hospitality industry," he said.
As of now, Porter County would not be involved because leaders there have shown little appetite for a food and beverage tax, Batistatos said.
He said taxes are needed because no one in the private sector will step forward to build anything like the Star Plaza and the Radisson, which made Northwest Indiana a destination for nearly four decades.
"I want to underscore that the White family decided to rightsize their business and that is their prerogative," Batistatos said. "They owe us nothing. They decided it was too big to fill locally and too small to fill regionally. It's not their job. It's our job to build a building that will bring people in and fuel other things."