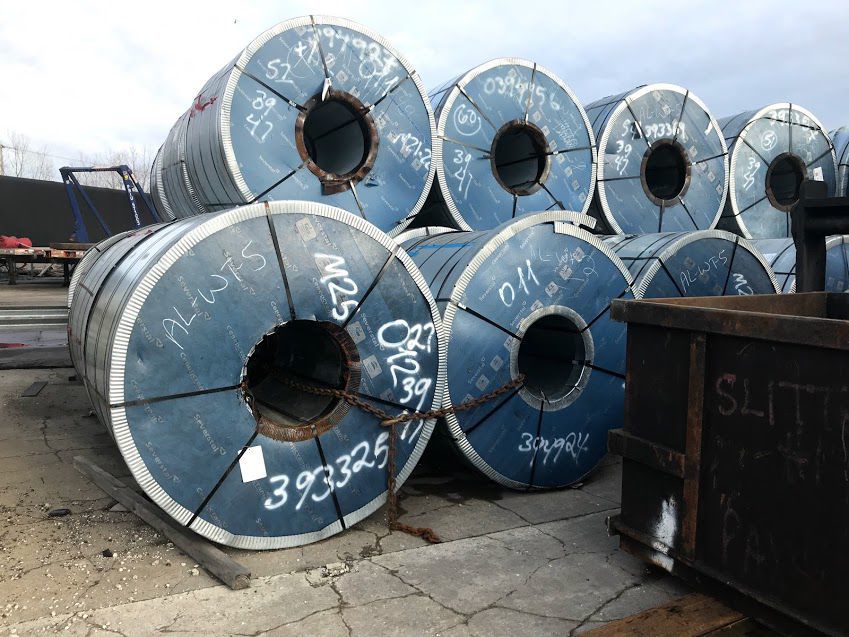 After about a year, the United States is lifting Section 232 tariffs of 25% on steel from Canada and Mexico, two of the biggest exporters of steel to the United States, as it looks to negotiate a new North American trade deal.
The duties had been in place since June, but the Trump administration is now looking to implement a new U.S.-Canada-Mexico Agreement. U.S. Secretary of Commerce Wilbur Ross said in a news release that the tariffs of 25% on steel and 10% on aluminum from Canada and Mexico had served their purpose.
Alliance for American Manufacturing President Scott Paul said the domestic steel industry has been stabilized to the point where another arrangement could be made with the United States' neighbors in North America, but cautioned the steel industry still faces headwinds.
"Domestic output and capacity utilization are up, more than 12,000 new jobs have been announced, and import penetration is down," Paul said. "Steelmakers are investing billions of dollars in their American facilities. Meanwhile, there are 476,000 job openings in manufacturing, where the unemployment rate is an astonishingly low 3%.
"However, the work is not done. Global overcapacity is still a significant challenge. Congress and the administration must remain vigilant against dumping, circumvention and transshipment, subsidies, overcapacity and other challenges facing our steelmakers."
The Coalition of American Metal Manufacturers and Users heralded the end of the tariffs and that they were not replaced with quotas, an idea that has been previously broached.
"The coalition welcomes the agreement to remove the Section 232 steel and aluminum tariffs from Canada and Mexico," spokesperson Paul Nathanson said. "We urge the Trump administration to terminate the remaining Section 232 steel and aluminum tariffs on our other trading partners as quickly as possible. These tariffs are damaging the U.S. manufacturing sector, and particularly downstream U.S. steel and aluminum consuming companies, by increasing prices and lead times for both domestic and imports of steel and aluminum and making the U.S. an island of high steel prices."
Last year, the United States imported 5.7 million tons of steel from Canada, more than from any other county, according to the International Trade Commission. Mexico was the third largest offshore supplier of foreign steel with 3.4 million tons.
Imports from Canada accounted for 19% of all steel imports into the United States, while imports from Mexico accounted for 11% of the total.
Tariffs of 25% on steel and 10% on aluminum still apply to the rest of the world's foreign-made metal, which has been classified as a potential national security threat that could cripple the United States' ability to make tanks and warships on its own.