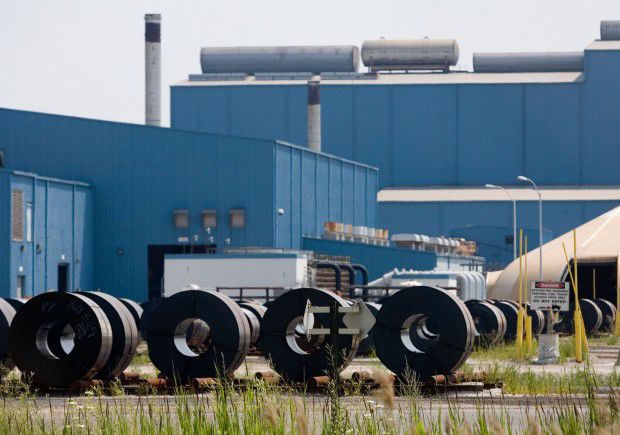 U.S. Steel and ArcelorMittal have been raising steel prices of late.
Both steelmakers, two of Northwest Indiana's largest employers, have raised flat-rolled steel prices three times in less than a month.
U.S. Steel has increased prices by $110 a ton since Oct. 25, and is now charging a target price of $590 for hot-rolled steel and $790 a ton for cold-rolled coil and hot-dipped galvanized, according to the trade publication Argus Metals. ArcelorMittal has boosted prices to $600 a ton for hot-rolled steel and $810 a ton for cold-rolled coil and hot-dipped galvanized.
Steel production in the United States is up 2.3% so far this year, according to the American Iron and Steel Institute. But low steel prices have hammered steelmakers financially, with U.S. Steel losing $84 million and ArcelorMittal $539 million in the third quarter.
It's taken a toll on Northwest Indiana, where U.S. Steel is idling East Chicago Tin and Blast Furnace No. 8 at Gary Works, resulting in about 150 layoffs. ArcelorMittal is idling Blast Furnace No. 3 at ArcelorMittal Indiana Harbor in East Chicago.
Steel prices have been depressed because of a number of factors, including sagging demand from automakers after four straight years of more than 17 million units sold, record imports of appliances, a slowdown in the manufacturing sector, and stagnant spending on construction and infrastructure.
The steel price tracking service Steelbenchmarker reported that as of the week of Nov. 11 hot-rolled band was selling for an average $557 a ton in the United States, cold-rolled coil for $775 and standard plate for $650 a ton.
Standard plate prices fell 14%, cold-rolled coil prices ticked up by 2%, and hot-rolled band prices were flat.