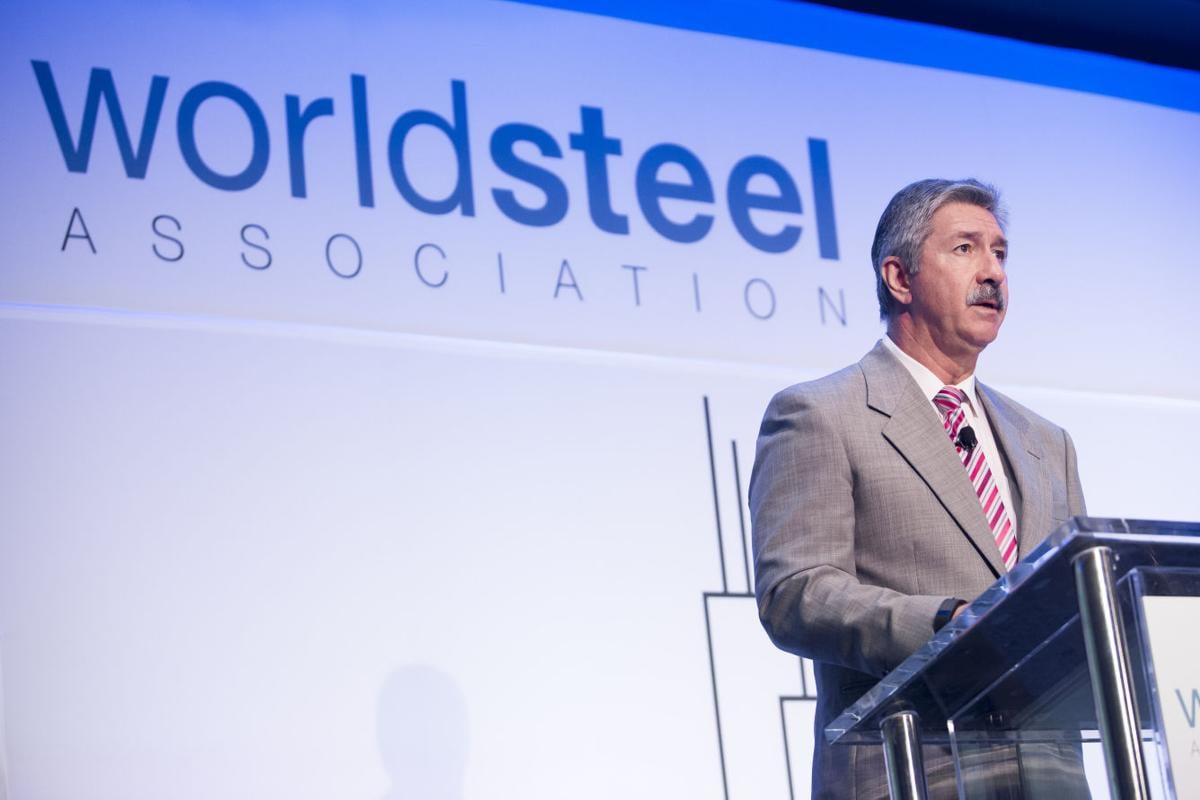 U.S. Steel lost $440 million last year, while ArcelorMittal made $1.1 billion.
You might not be able to guess that if you looked at what Northwest Indiana's two largest steelmakers paid their chief executive officers last year.
U.S. Steel CEO Mario Longhi earned $10.9 million in total compensation last year, a 27 percent increase over 2015, according to a proxy statement the company filed with the U.S. Securities and Exchange Commission.
ArcelorMittal Chief Executive Officer Lakshmi Mittal, who heads up a much larger global company, made $1.55 million in salary and short-term performance bonuses in 2016, an 11 percent percent decline from the $1.76 million he made in 2015, according to ArcelorMittal's annual report.
The Luxembourg-based steelmaker's board did, however, give Mittal 504,643 shares potentially worth at least $2.7 million as a long-term incentive at the end of 2016, up from 179,320 performance share units in 2015. He will be able to cash in on those performance share units (PSUs) in three years, if the company meets targets on performance measures such as return on capital employee and cost of employment for the steel business.
If ArcelorMittal meets those targets, Mittal can cash in those performance share units at an estimated fair value of $5.45 per share in 2021. If it fails to meet any of the benchmarks, he won't receive the stock bonus.
"The grant of PSUs under the ArcelorMittal Equity Incentive Plan aims to serve as an effective performance enhancing scheme based on the employee's contribution to the eligible achievement of the company's strategy," ArcelorMittal said in its annual report. "Awards in connection with PSUs are subject to the fulfillment of cumulative performance criteria over a three-year period from the date of the PSU grant."
Last year, U.S. Steel's CEO made $1.5 million in base salary, $4.2 million in stock and option awards, and $4.5 million in non-equity incentive awards, according to the company's proxy statement announcing its annual shareholder meeting. Some of Longhi's stock awards are performance-based and options would have future exercise dates, but U.S. Steel used accepted accounting standards to report a grant date fair value for those awards.
Longhi also took home another $4.1 million last year, by exercising stock options at a time when the company's stock price was skyrocketing.