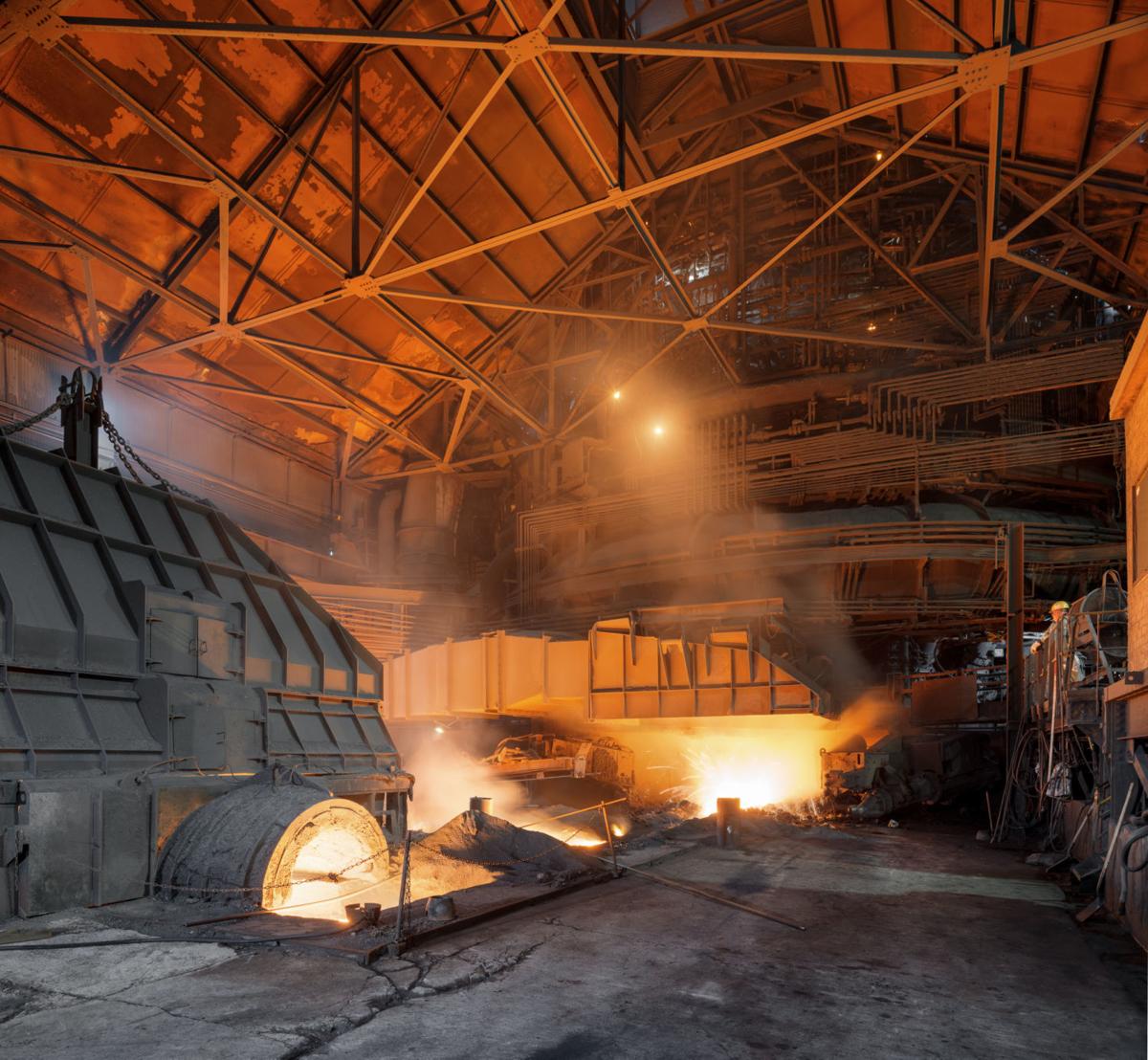 The U.S. steel industry has the fourth lowest carbon emissions in the world but the country still imports steel from countries with a much higher carbon intensity, a new study found.
Global Efficiency Intelligence, an industrial energy technology and climate consulting firm based in San Francisco, just put out the study "How Clean is the U.S. Steel Industry?"
The report found Italy, Spain, Turkey, and the United States had the steel industries with the least carbon emissions, while China, South Korea, India, and Poland were the dirtiest and worst for the climate.
"The combination of the higher share of electric arc furnace use, and relatively cleaner fuel mix, has made the steel industry in the United States among the cleanest in the world," said Ali Hasanbeigi, CEO of Global Efficiency Intelligence and the main author of the study. "There are many more steps we need to take to further decarbonize the industry as a whole, but it was refreshing to learn that American steelmakers are doing better than other nations and can actually lead the deep decarbonization of the steel industry globally. What we need are the right market and regulatory incentives to continue our progress."
BlueGreen Alliance, a consortium of environmental and labor groups across the United States, commissioned the study that found the steel industry accounts for 25% of greenhouse gas emissions in the industrial sector, or about 6% of the total emissions. The steel sector's emissions are expected to keep growing because demand for steel is outpacing efforts to reduce emissions.
"Companies that do the right thing to address carbon emissions should be rewarded for their efforts—especially in carbon-intensive sectors like the steel industry," said Jason Walsh, executive director of the BlueGreen Alliance. "We'd like to see more policies put in place to ensure that when large purchasers are looking to buy steel from the global market their first priority is buying clean."
The study found the carbon intensity of steel depends on energy costs, environmental regulations, steel product mix, the fuels most commonly used, what energy-efficient technologies are being deployed and the age of steel mills. The integrated steel mills that have forged metal on the Region's lakeshore for more than a century tend to emit more carbon than newer mini-mills.
"Significant reductions in absolute energy use and CO2 emissions will require innovation beyond technologies that are used today," Hasanbeigi said. "It's vital that countries aggressively invest in technologies that can continue to drive down steel emissions, while also ensuring that the cleanest domestic producers are rewarded for their early action to address emissions."
The business news you need
With a weekly newsletter looking back at local history.