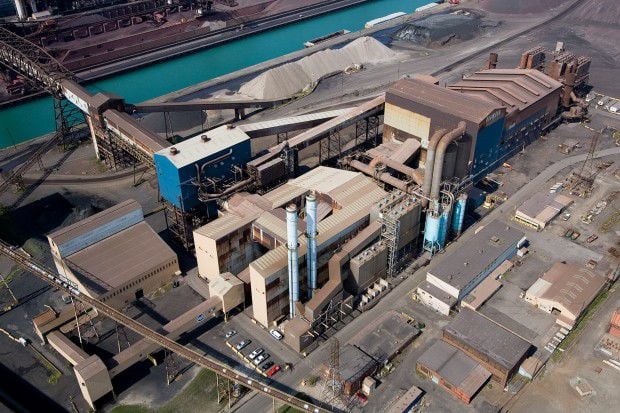 U.S. Steel has laid off an undisclosed number of non-union workers nationwide, including at Gary Works and the Midwest Plant in Portage.
The latest round of layoffs is on top of the 150 workers the Pittsburgh-based steelmaker plans to let go when it idles East Chicago Tin later this year.
U.S. Steel has been looking to slash annual costs by $200 million a year after poor financial performance amid deteriorating market conditions, including weak steel prices, soft demand, declining automotive sales and a record $31 billion in household and kitchen appliance imports last year.
"Following the announcement of our new operating structure on Oct. 8, leaders examined organizational structures, work performed, and spending to find opportunities to more efficiently execute our strategy," U.S. Steel Communications Analyst Amanda Malkowski said. "At the same time, we've been battling challenging market conditions, which means we need to truly become a leaner, more efficient organization faster. As part of this process, we are taking the difficult step to eliminate a number of non-represented positions in the United States."
The company won't say how many workers it has let go, but said they are not union-represented hourly workers, meaning those affected all worked in managerial or professional positions. 
"Unfortunately, this was a necessary step in the execution of our strategy which will deliver cost and capability differentiation to create a world competitive 'best of both' footprint," Malkowski said, referring to the company's acquisition of a large stake in the Big River Steel mini mill in Arkansas. "It's always difficult when we have to say goodbye to valued colleagues, but these moves will allow us to better manage our resources amid challenging market conditions."
U.S. Steel lost $84 million in the third quarter, or 49 cents per share, down from $291 million in profit during the third quarter of last year. The company has idled Blast Furnace No. 8 at Gary Works and soon will idle East Chicago Tin, consolidating its tin-making operations at Gary Works and the Midwest Plant.
The company made $957 million in profit last year after Section 232 tariffs of 25% were imposed on most foreign steel, up from $387 million in annual profit the previous year, but steel prices in the United States peaked last summer and largely have been declining ever since. However, steel executives recently told investors they thought the market was finally starting to stabilize.
U.S. Steel laid off managerial staff at Gary Works in 2016 when it cut 750 non-union workers nationwide, roughly a fourth of its salaried workforce at the time. 
The business news you need
With a weekly newsletter looking back at local history.