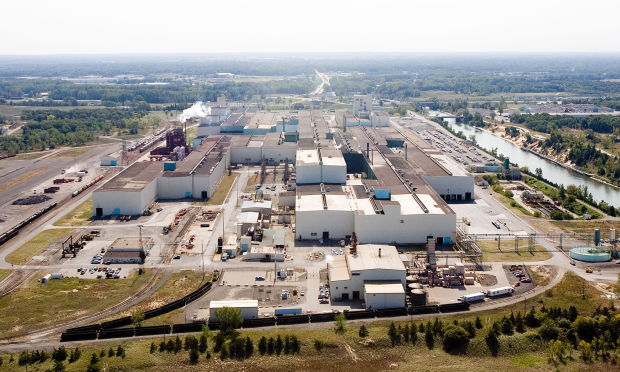 What a difference a quarter can make.
U.S. Steel's fortunes changed after a disastrous first quarter in which the beleaguered steelmaker lost $180 million despite rising steel prices, leading to a massive sellout that slashed the company's market value by 26 percent in a day. Then came the abrupt retirement of Chief Executive Officer Mario Longhi.
New Chief Executive Officer David Burritt guided U.S. Steel to a $261 million profit in the second quarter, as compared to a loss of $46 million during the same time last year. U.S. Steel made $1.48 per diluted share, up from a loss of $0.32 per share in the second quarter of 2016.
"Our facilities performed better in the second quarter, particularly in our Flat-Rolled segment," Burritt said. "Better operations, combined with higher prices and volumes in all of our segments and improved results from our mining operations, resulted in a $300 million improvement in our segment results compared with the first quarter. Our European operations continue to deliver solid earnings and our Tubular operations continue to make progress towards returning to profitability."
U.S. Steel had a positive cash flow of $242 million for the first six months of the year. It gained $72 million last quarter from selling of U.S. Steel Canada in Ontario.
The steelmaker now sits on $1.5 billion in cash and $3.3 billion in total liquidity, the most since U.S. Steel and Marathon Oil were separated at the end of 2001.
"We are focused on our strategic priorities: driving operational excellence across our business – from our plants to our support teams; investing in our facilities through our asset revitalization program; and providing our employees with the resources they need to implement positive, substantive changes," Burritt said. "Successful execution of this strategy will result in continuous improvements in safety, quality, delivery and costs and create meaningful value and returns for all of our stakeholders, including employees, customers and stockholders."
U.S. Steel expects to turn a $300 profit this year as market conditions improve.
"We are seeing a more bullish sentiment in the markets served by our Flat-Rolled and European segments right now, as prices have been increasing and overall demand has been stable," Burritt said. "Our Tubular segment continues to benefit from operational and cost improvements we have made, as well as from stronger market conditions. Our investment in our facilities and our people continues to increase. These strategic investments, combined with our focus on achieving operational excellence, will deliver continuous improvements in safety, quality, delivery and costs that will position us to succeed through business cycles, and support future growth initiatives."