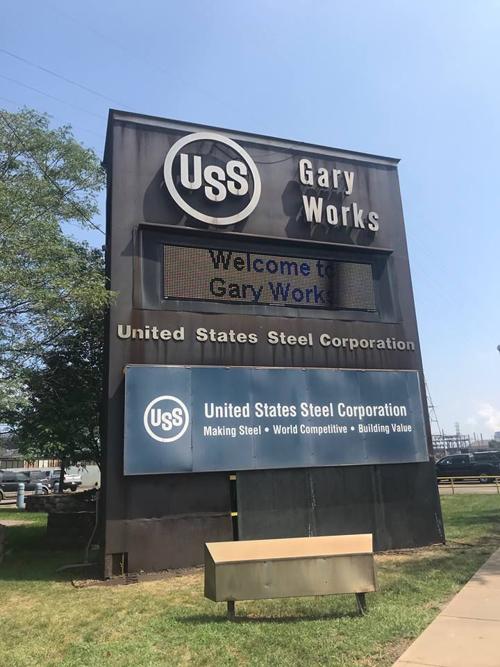 U.S. Steel is cutting its dividend, slashing capital spending and lowering its guidance, predicting a fourth-quarter loss.
The Pittsburgh-based steelmaker, one of Northwest Indiana's largest employers, expects to post a loss of $25 million in earnings before interest, taxes, depreciation and amortization, not including $225 million of restructuring charges related to its idling of much of Great Lakes Works near Detroit. The company announced six days before Christmas as many as 1,545 workers there would be laid off.
"While the current realities of the markets we serve are having a significant impact on our short-term results, we are taking swift action to align our operational footprint and financial strategy with our customers' future to ensure we continue executing our 'best of both' integrated and mini-mill technology strategy," U. S. Steel President and CEO David Burritt said.
"Fourth quarter expected results confirm the need to change to make the business more resistant to factors outside of our control," he said. "While the decisions being made are difficult, we believe they allow us to drive increased stockholder value as we move towards our future faster with a more capital efficient footprint. We understand the impact the announcement to indefinitely idle Great Lakes Works has on many of our stakeholders, and we are acting now to reposition U. S. Steel around a footprint differentiated based on cost or capability."
U.S. Steel expects to lose $1.15 a share in the fourth quarter. It will cut its dividend to 1 cent per share, down from 5 cents per share.
The company also plans to reduce its capital spending by $75 million next year, cutting it from $950 million to $875 million.
"2020 will be an important year for strategy execution and we are taking decisive action to make changes to our capital deployment strategy that help us get to where we are going faster," Burritt said. "With the reduced capital spending forecast and quarterly dividend adjustment announced today, we are preserving $100 million of cash in 2020 to support the continued execution of our 'best of both' strategy."
Analyst Matthew Miller with CFRA Research issued a note keeping a strong sell on U.S. Steel shares, which he gave a 12-month price target of $8.
"We lower our profit outlook for '19 from an earnings per share of $0.12 to a loss per share of $0.44 and we widen our '20 loss per share estimate from $0.30 to $0.68," he wrote. "Although U.S. Steel is attempting to accelerate its revitalization program, debt continues to pile up at a time when the economic cycle is maturing."
Steelworkers rally in Gary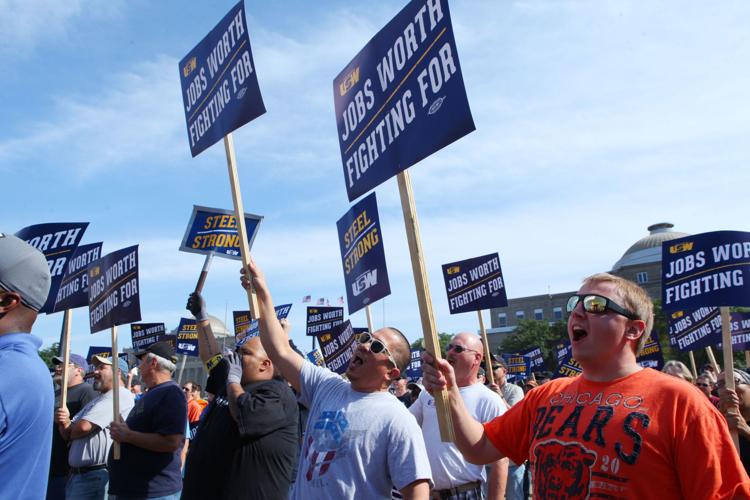 Steelworkers rally in Gary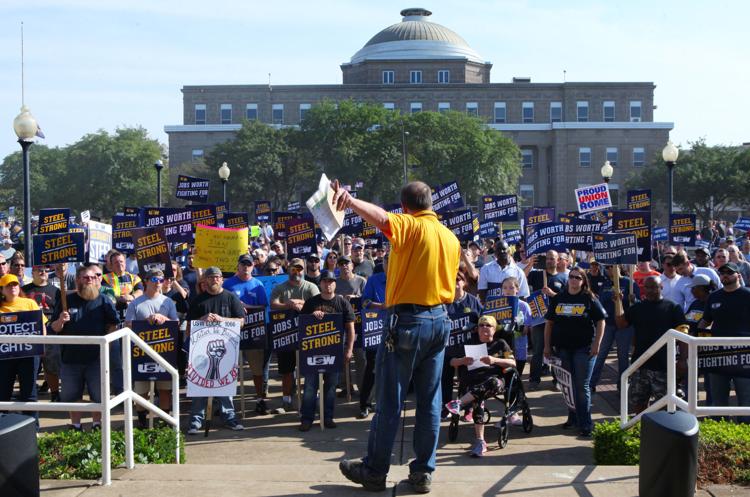 Steelworkers rally in Gary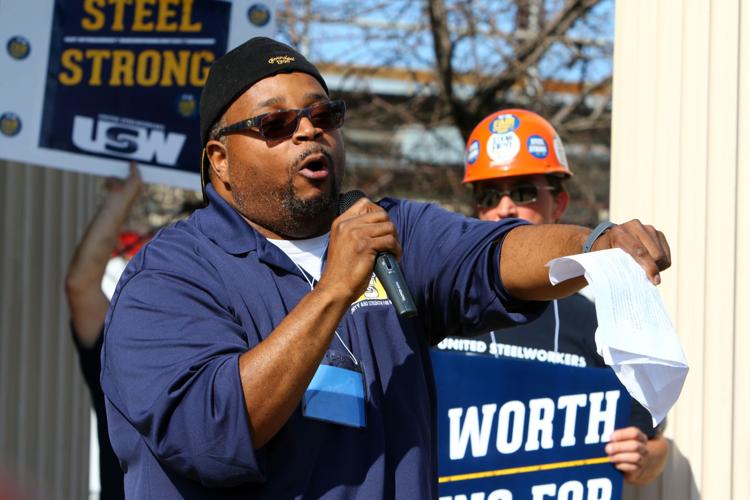 Steelworkers rally in Gary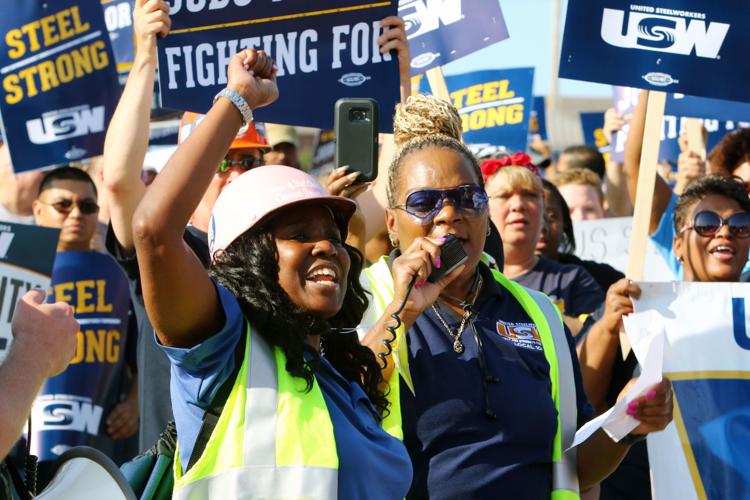 Steelworkers rally in Gary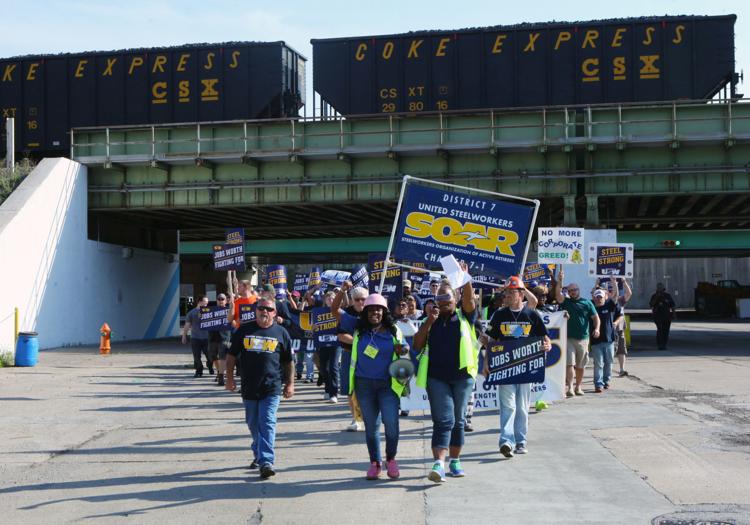 Steelworkers rally in Gary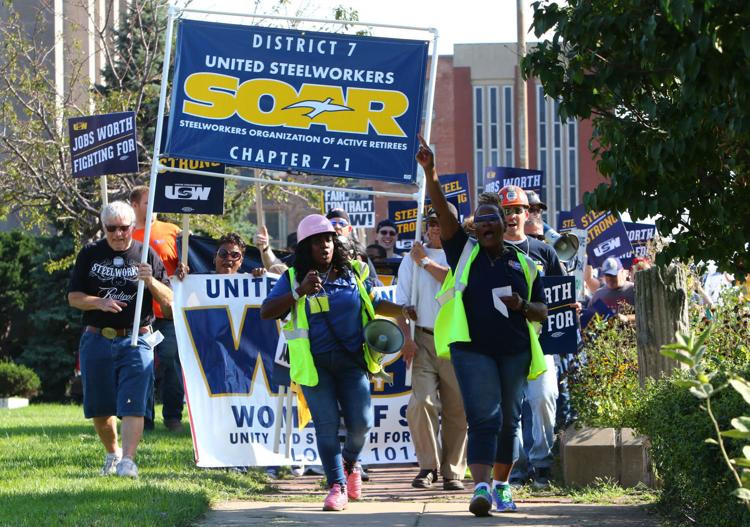 Steelworkers rally in Gary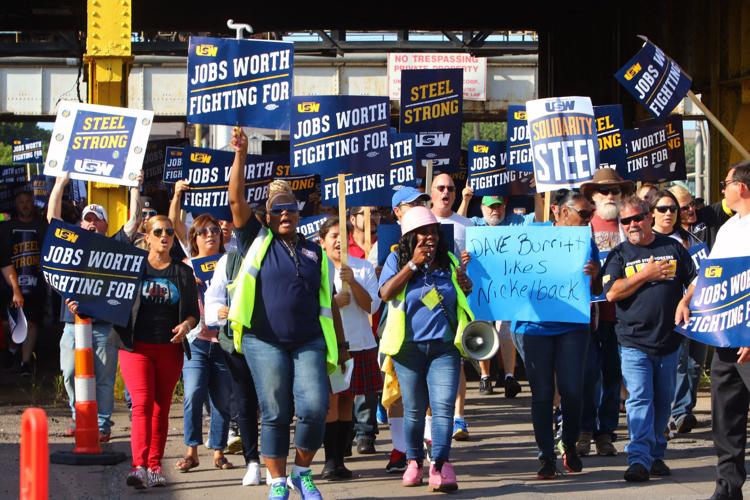 Steelworkers rally in Gary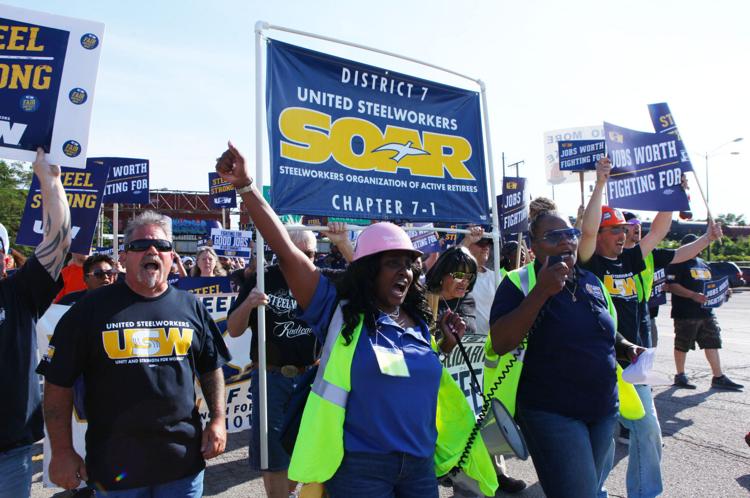 Steelworkers rally in Gary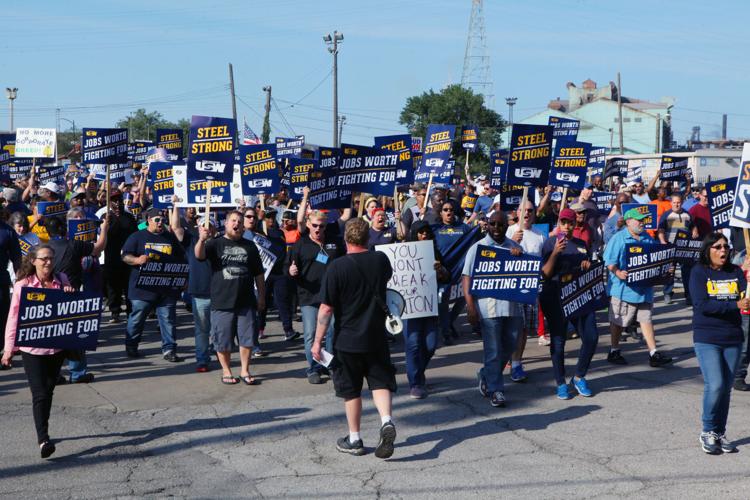 Steelworkers rally in Gary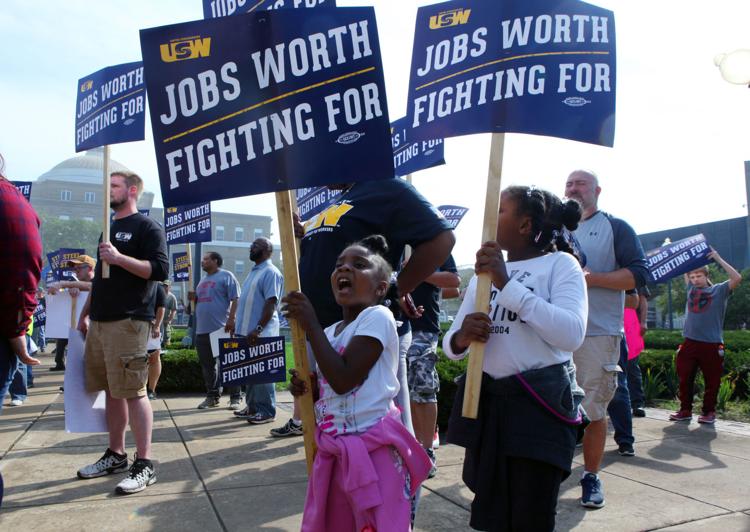 Steelworkers rally in Gary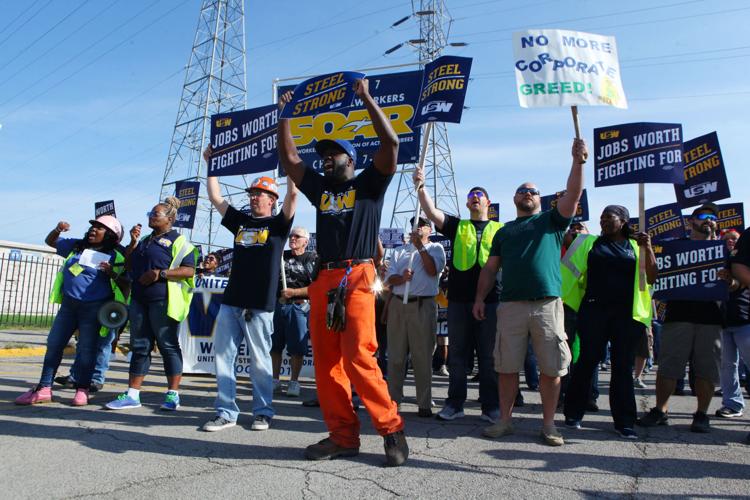 Steelworkers rally in Gary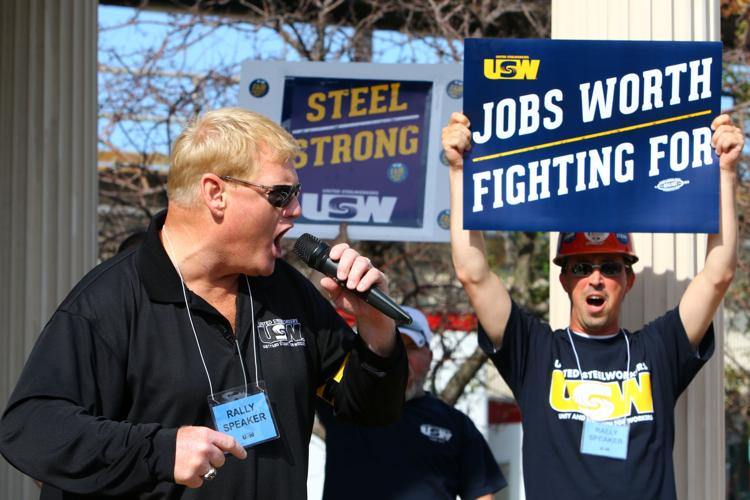 Steelworkers rally in Gary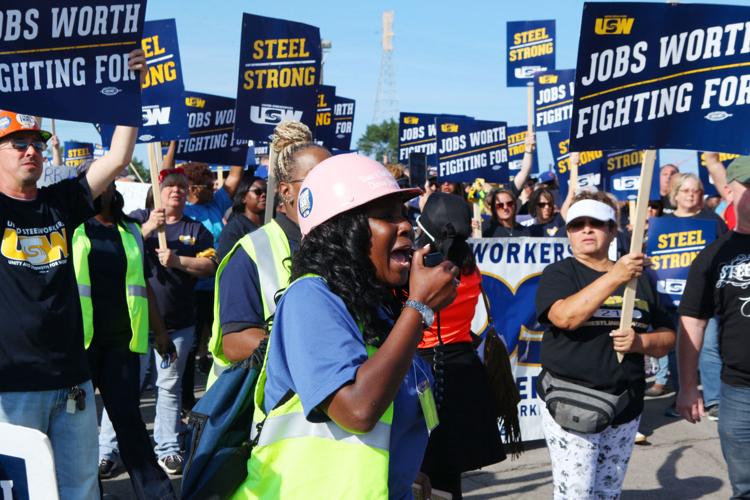 Steelworkers rally in Gary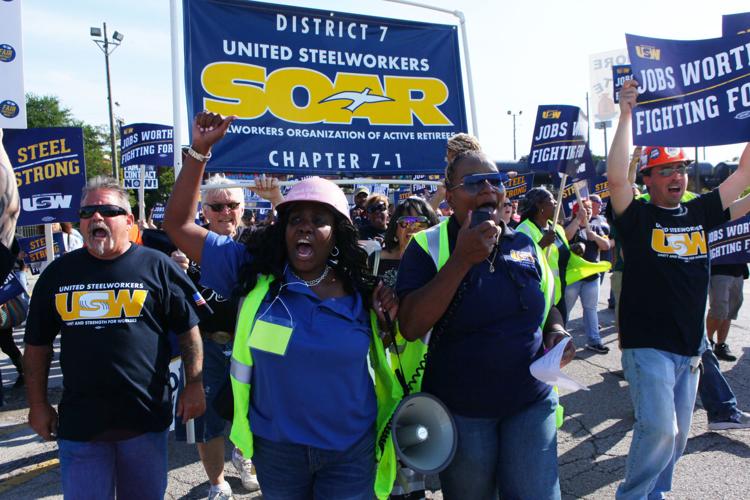 Steelworkers rally in Gary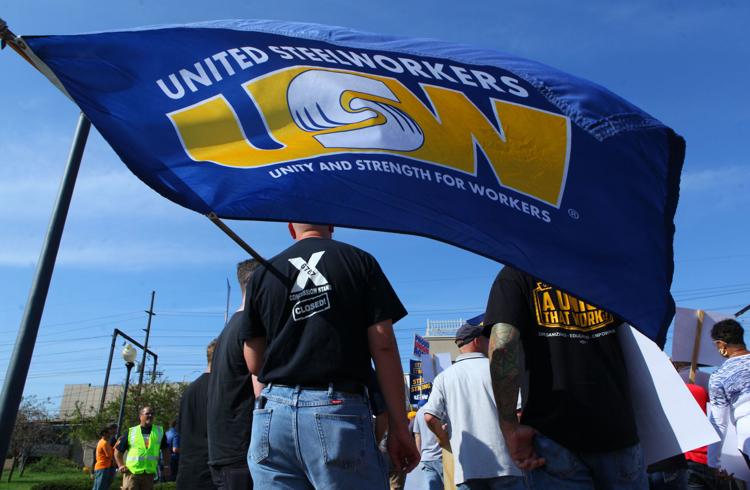 Steelworkers rally in Gary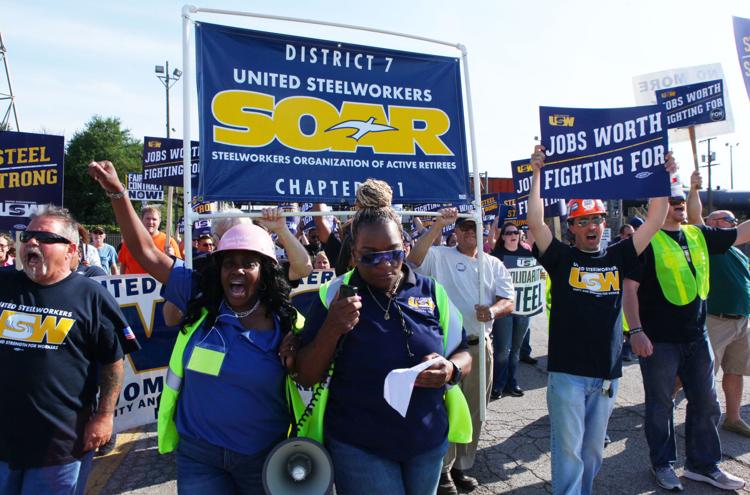 Steelworkers rally in Gary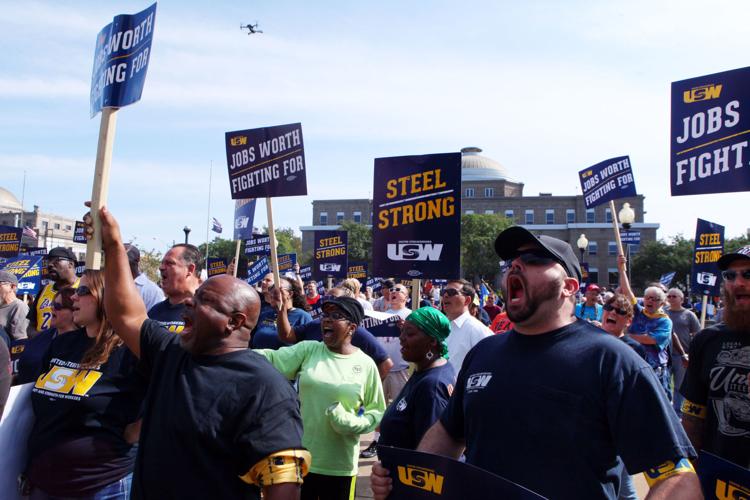 Steelworkers rally in Gary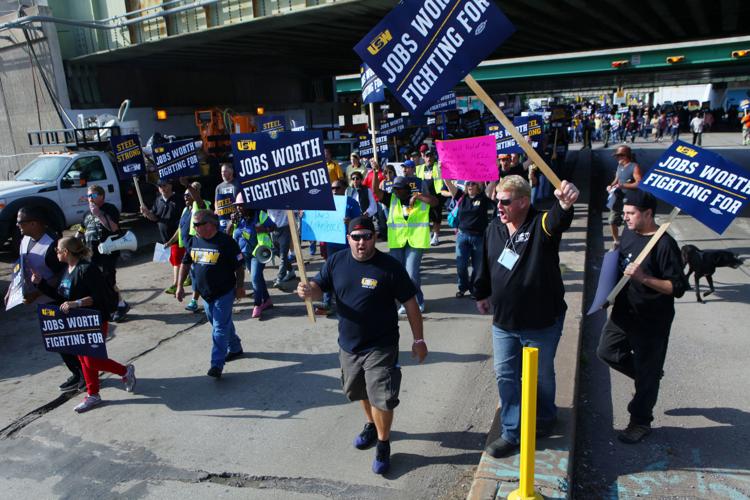 Steelworkers rally in Gary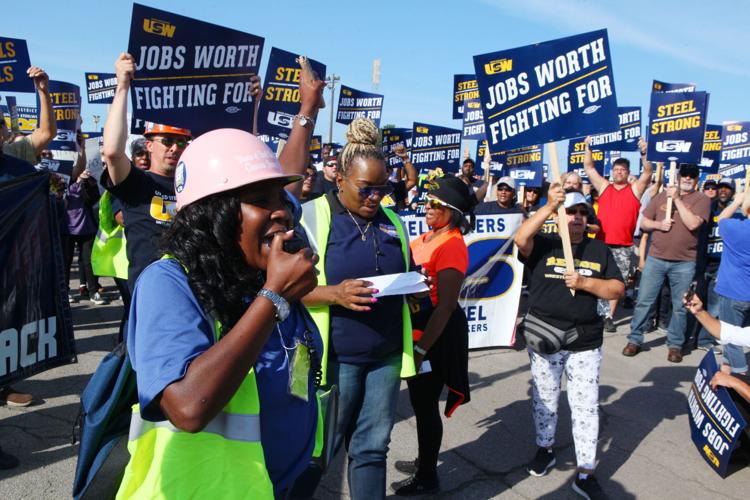 Steelworkers rally in Gary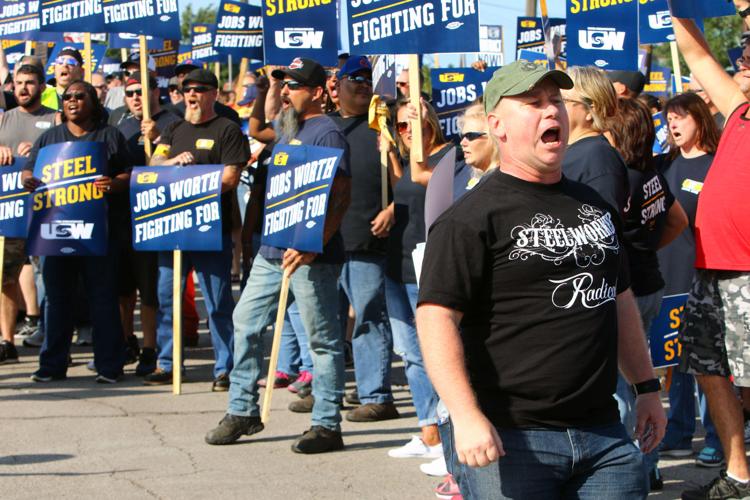 Steelworkers rally in Gary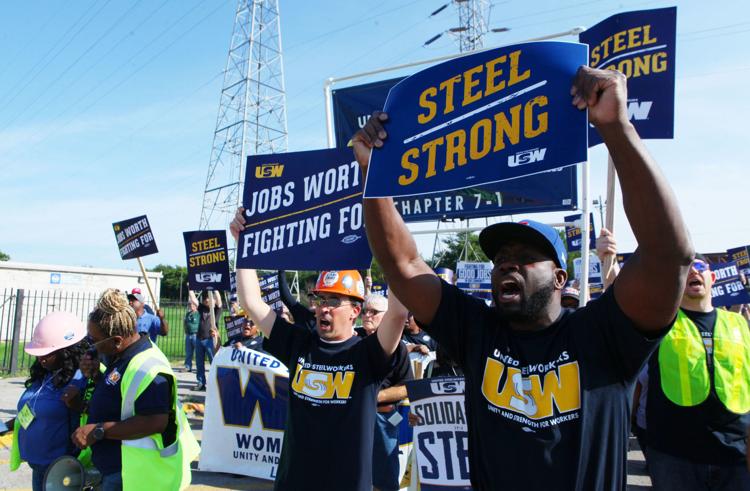 Gallery: Steelworkers rally in Gary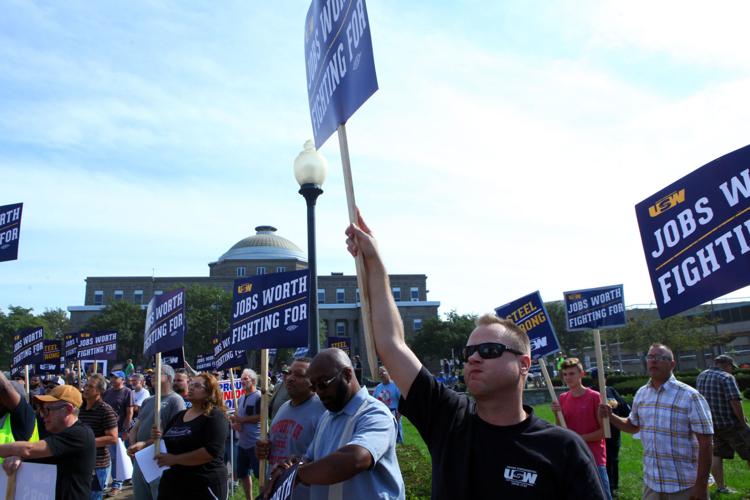 Gallery: Steelworkers rally in Gary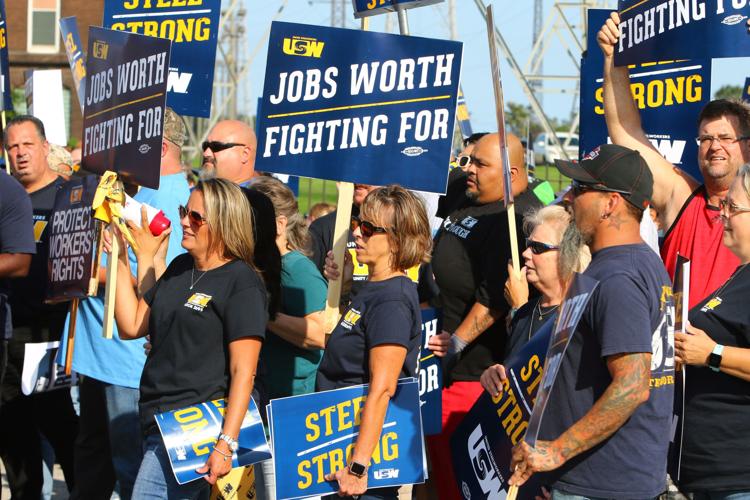 Gallery: Steelworkers rally in Gary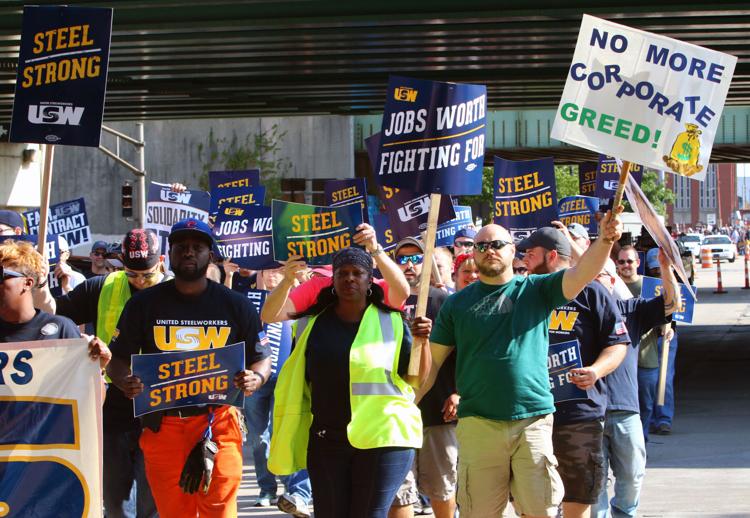 Gallery: Steelworkers rally in Gary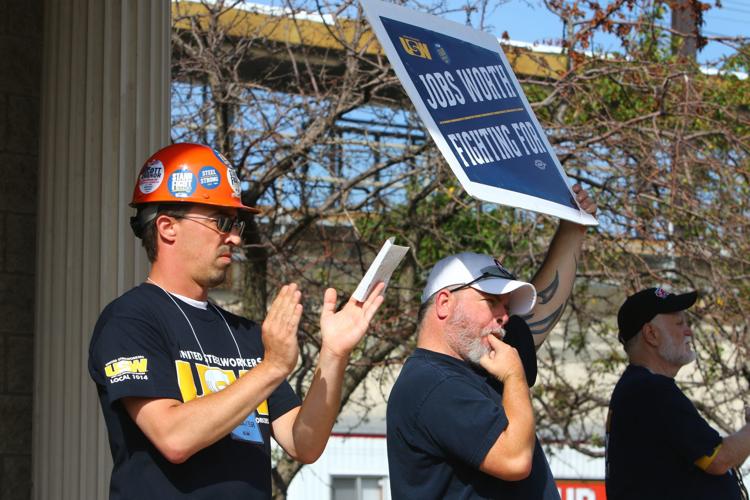 Gallery: Steelworkers rally in Gary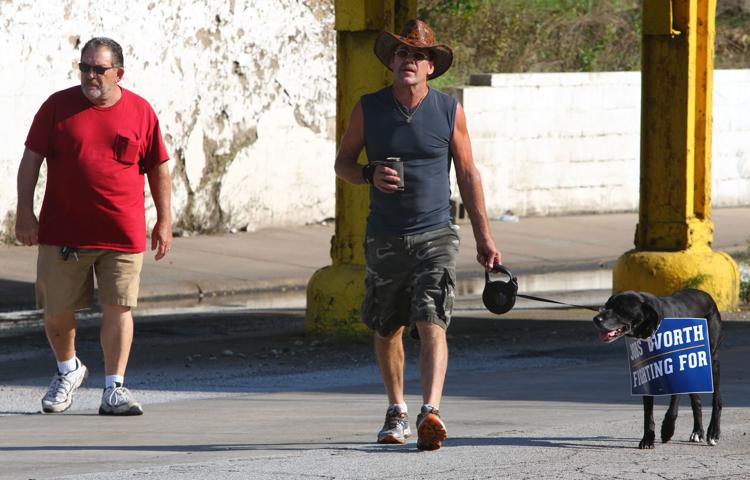 Gallery: Steelworkers rally in Gary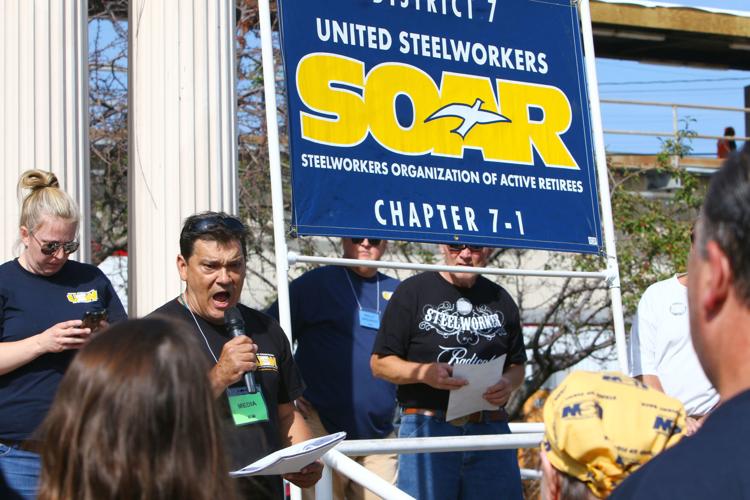 Gallery: Steelworkers rally in Gary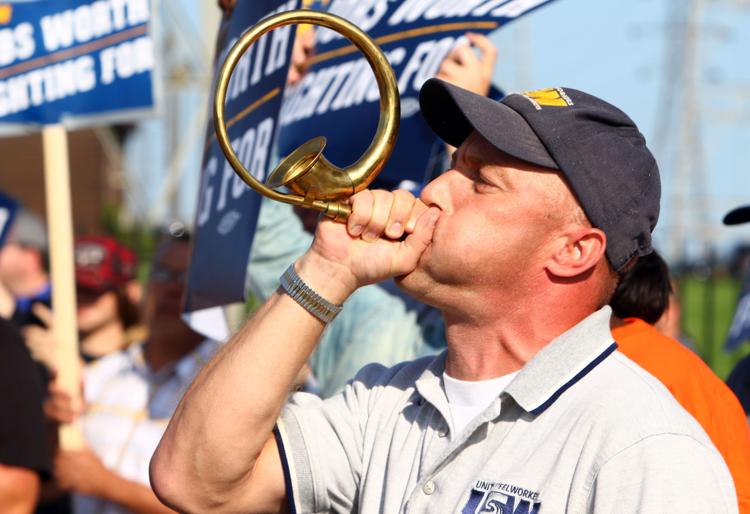 Gallery: Steelworkers rally in Gary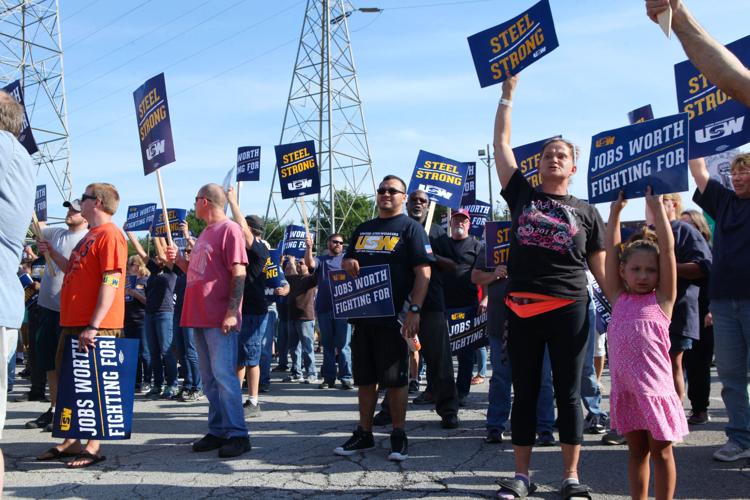 Gallery: Steelworkers rally in Gary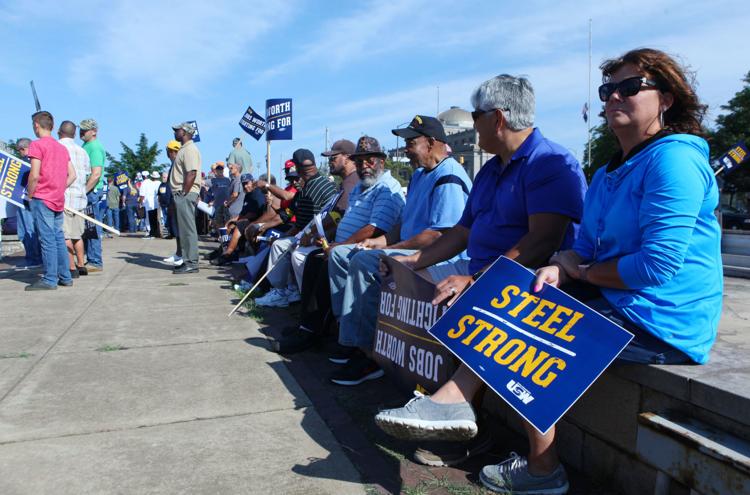 Gallery: Steelworkers rally in Gary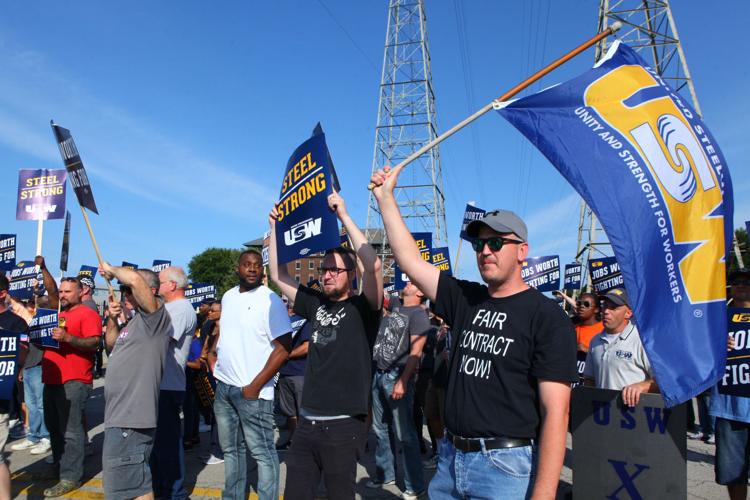 Gallery: Steelworkers rally in Gary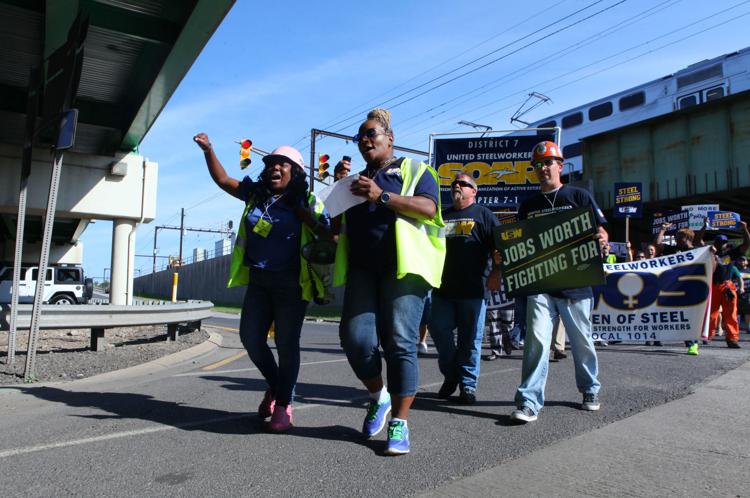 Gallery: Steelworkers rally in Gary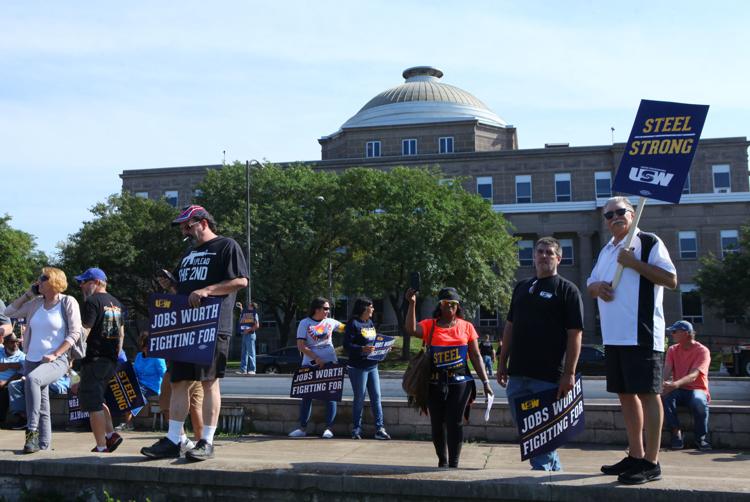 Gallery: Steelworkers rally in Gary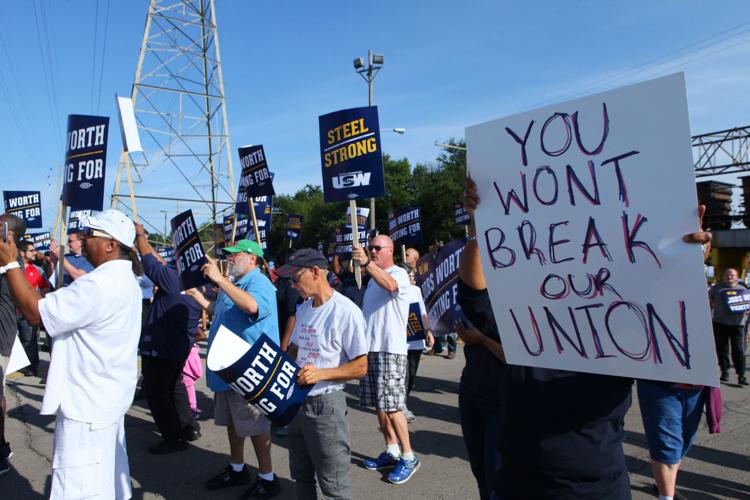 Gallery: Steelworkers rally in Gary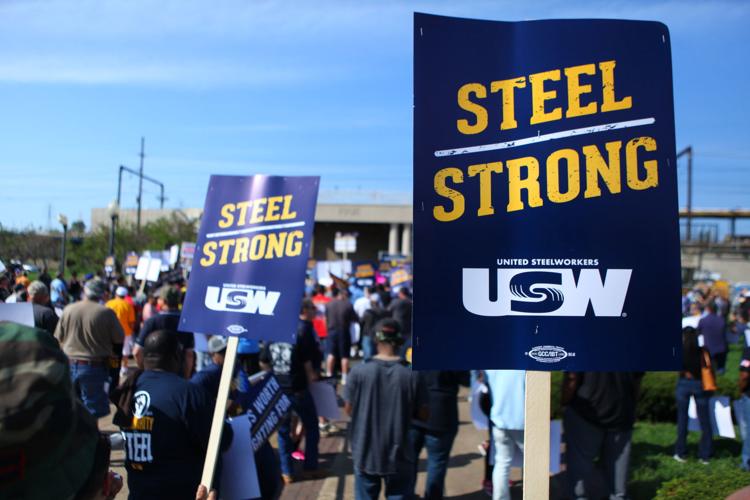 Gallery: Steelworkers rally in Gary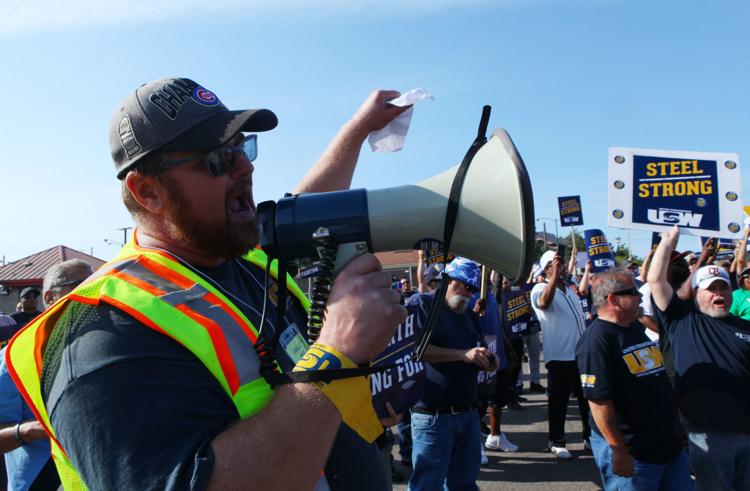 Gallery: Steelworkers rally in Gary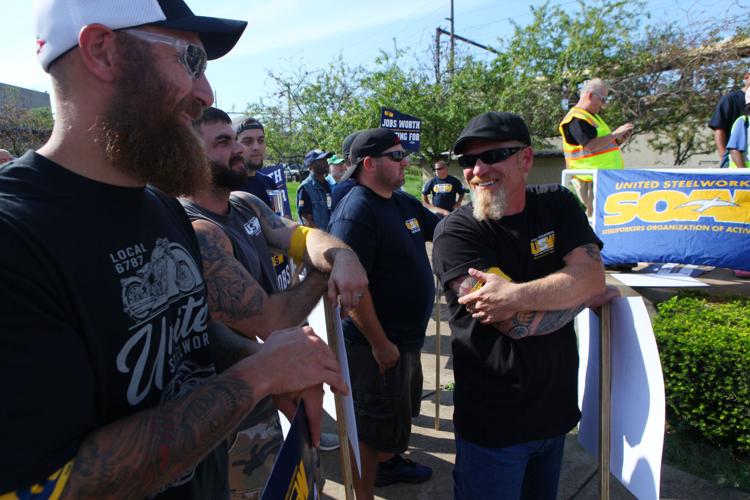 Gallery: Steelworkers rally in Gary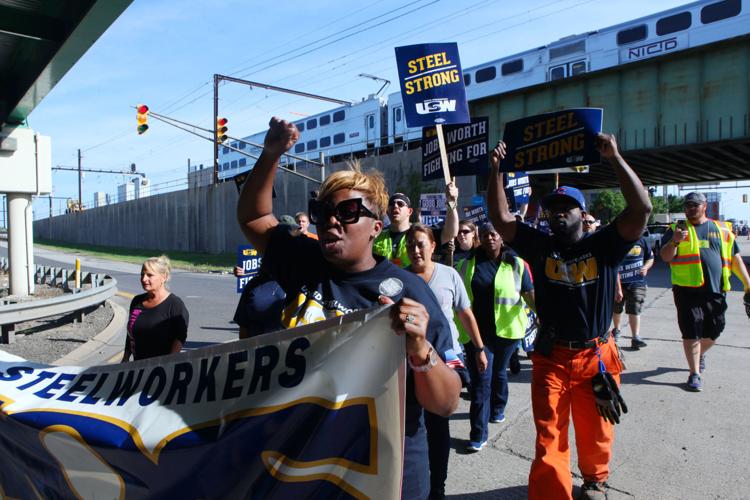 Gallery: Steelworkers rally in Gary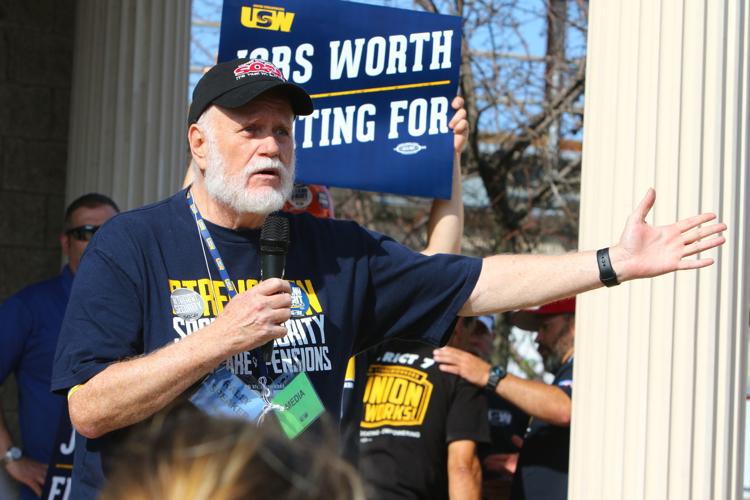 Gallery: Steelworkers rally in Gary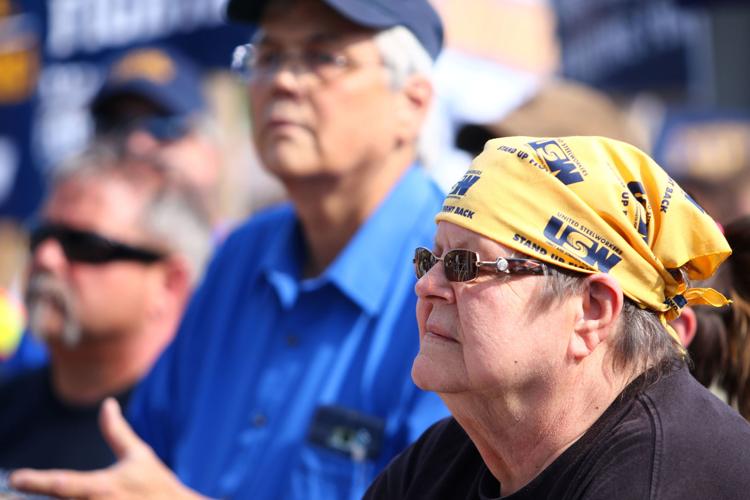 Gallery: Steelworkers rally in Gary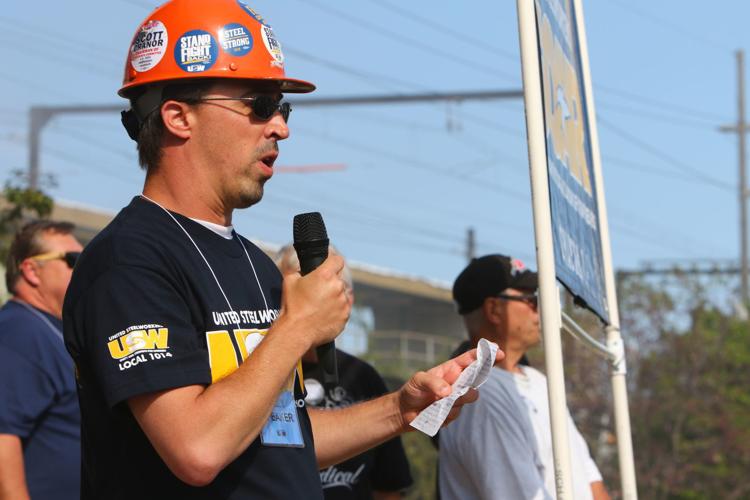 Gallery: Steelworkers rally in Gary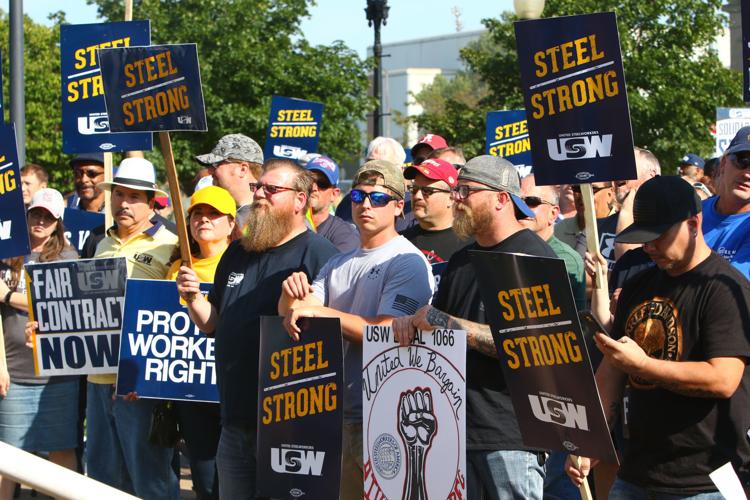 Gallery: Steelworkers rally in Gary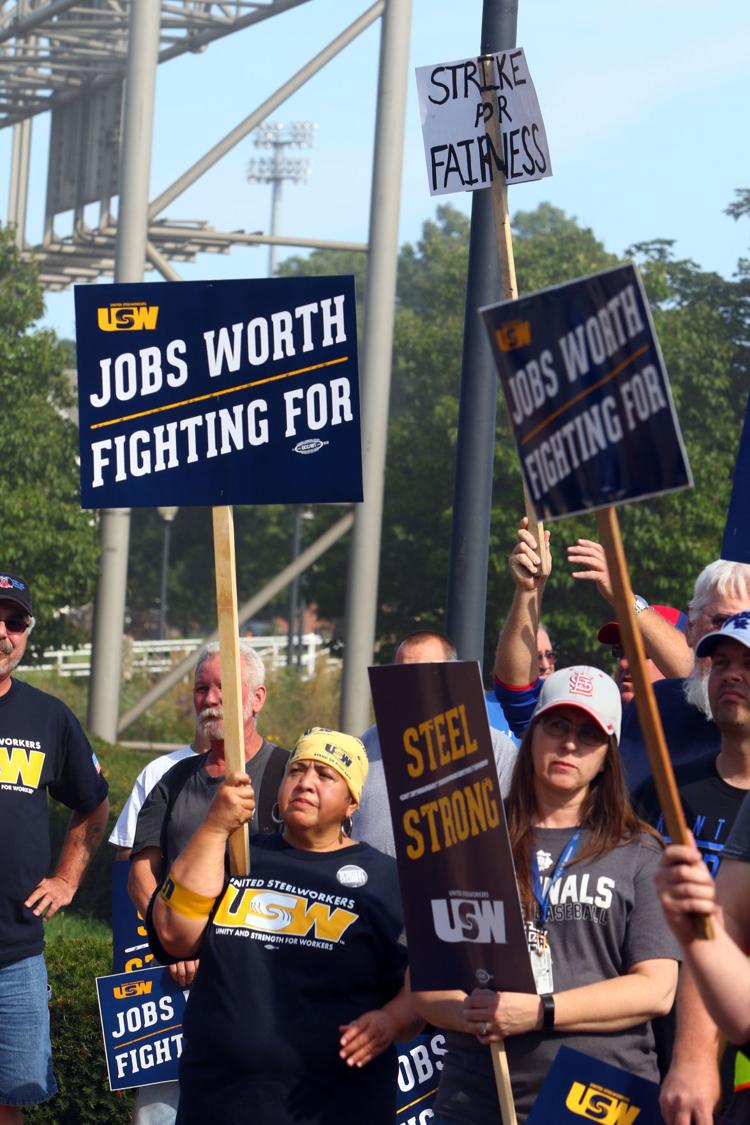 Gallery: Steelworkers rally in Gary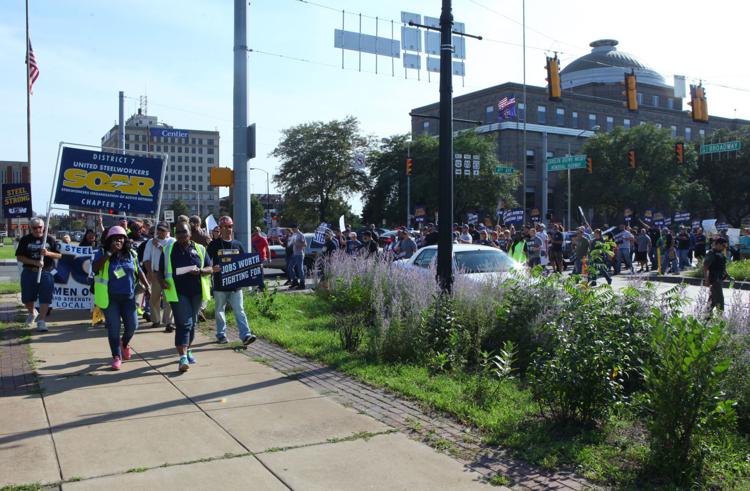 Gallery: Steelworkers rally in Gary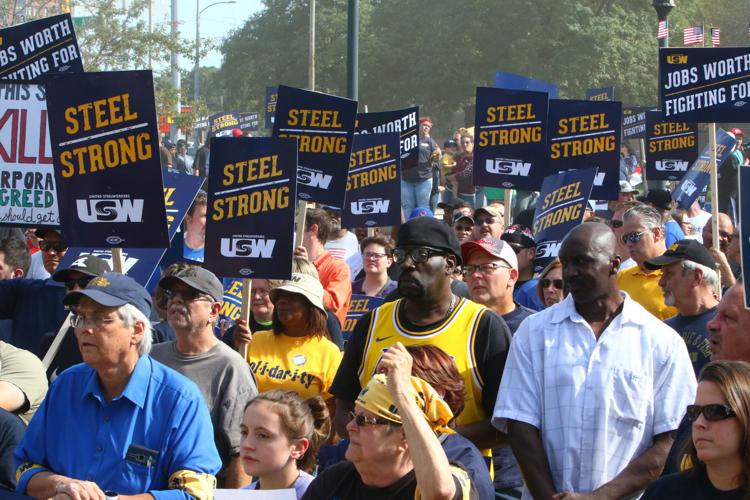 Gallery: Steelworkers rally in Gary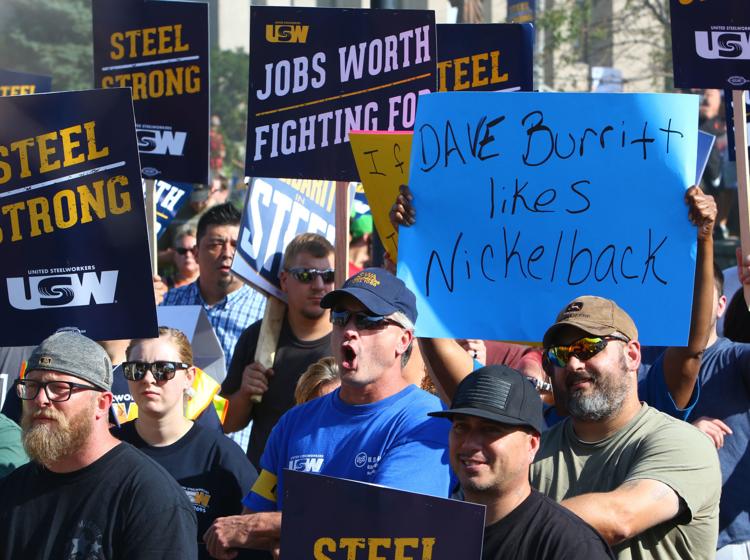 Gallery: Steelworkers rally in Gary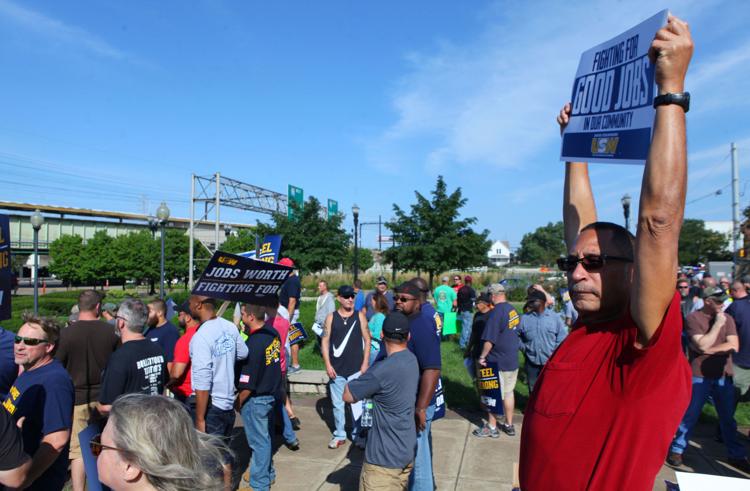 Gallery: Steelworkers rally in Gary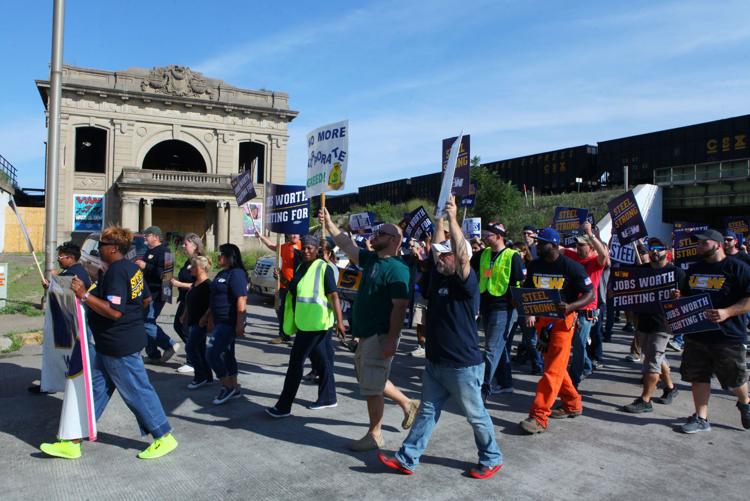 Gallery: Steelworkers rally in Gary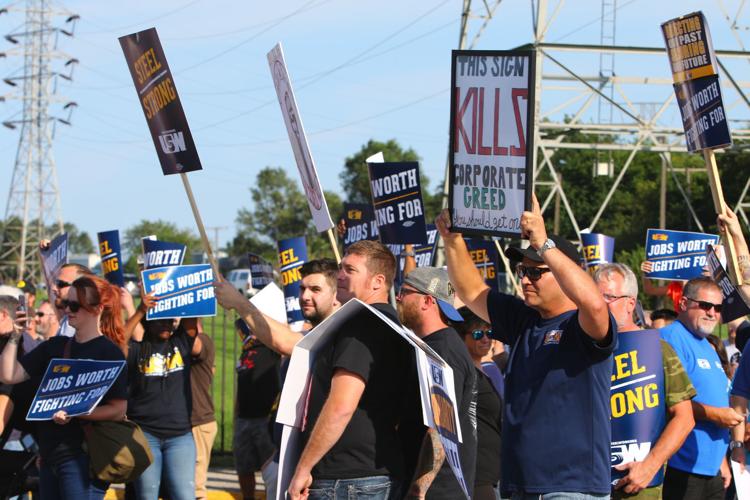 Gallery: Steelworkers rally in Gary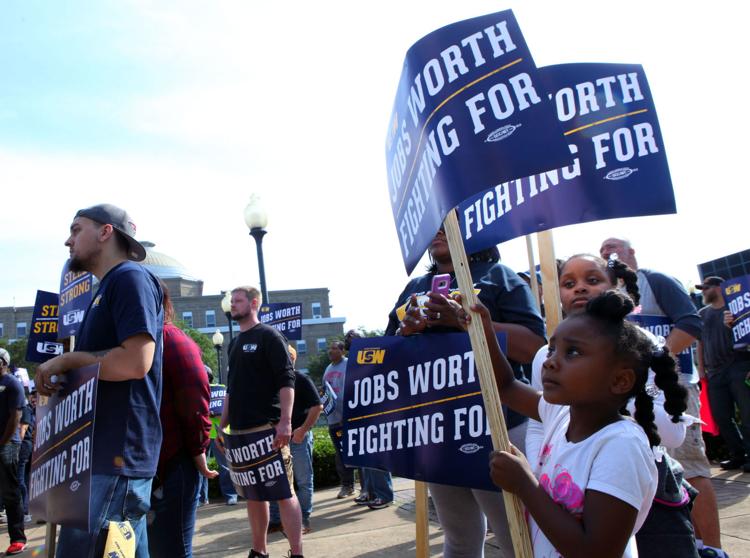 Gallery: Steelworkers rally in Gary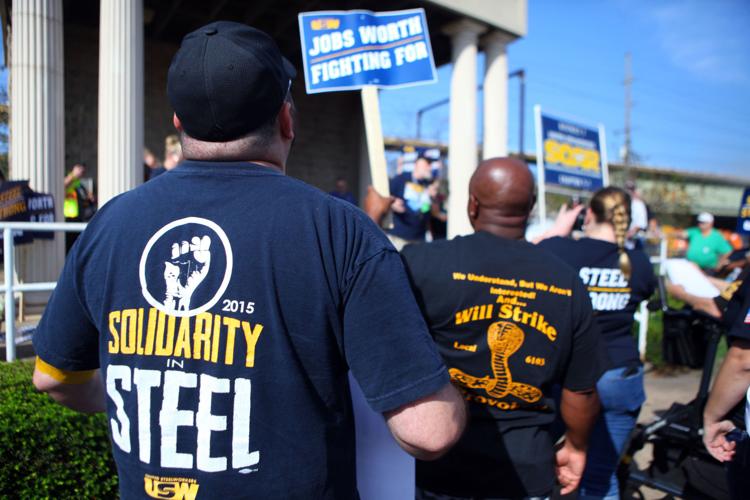 Gallery: Steelworkers rally in Gary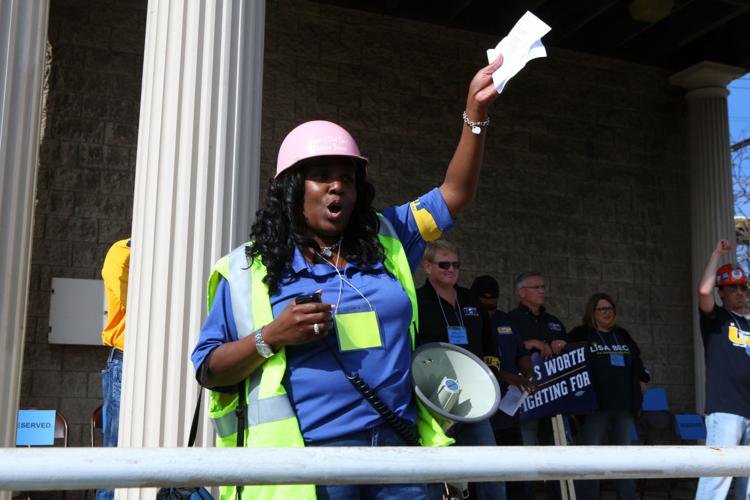 Gallery: Steelworkers rally in Gary