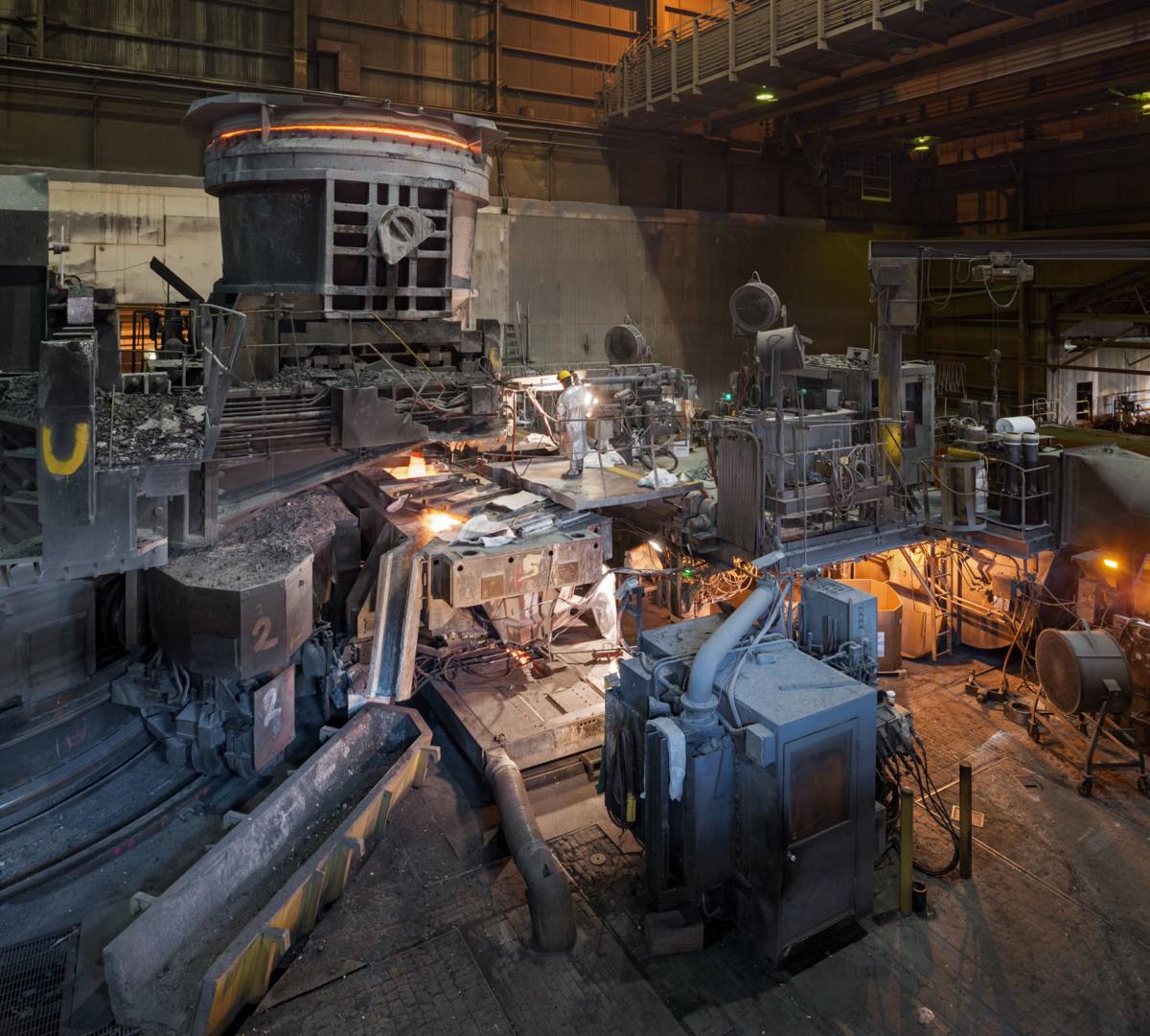 The United States produced 7.8 million tons of steel in March, a 5.7% year-over-year increase, according to the World Steel Association.
The Brussels, Belgium-based trade association, which tracks steelmaking in 64 countries across the globe, reported that global steel production rose by 4.9% to 155 million tons in March, with China accounting for more than half the world's output of steel.
China again produced 10 times more steel than the United States in March, cranking out 80.3 million tons, a 9.4% increase year-over-year. The United States was fourth worldwide in steel production in March, also trailing India's 9.4 million tons and Japan's 9.1 million tons.
In March, steel production rose by 2.8% to 6.3 million tons in South Korea, 2.3% to 1.4 million tons in France, 5.9% to 1.4 million tons in Spain and 15% to 2 million tons in Ukraine. Steel production dipped by 0.3% to 2.3 million tons in Italy, 8.6% to 2.8 million tons in Brazil, and 11.7% to 3 million tons in Turkey.
During the first three months of the year, steelmakers produced 444.1 million tons of steel, up 4.5% year-over-year, according to the World Steel Association. North America produced 30.7 million tons of steel during that period, a 4% year-over-year increase.
Production is up, and steel prices are staying largely steady.
In the United States, hot-rolled band sold for an average of $776 a ton last week, cold-rolled coil $919 a ton and standard plate $1,052 a ton, according to the steel pricing website SteelBenchmarker.
Global steel production rose by 4.9%, to 155 million tons, in March, according to the World Steel Institute