U.S. Steel is restarting another blast furnace at Gary Works as the steel industry recovers from the COVID-19 pandemic that resulted in the temporary layoffs of thousands of steelworkers.
The Pittsburgh-based steelmaker, one of Northwest Indiana's largest industrial employers, idled blast furnaces as a result of the coronavirus pandemic that shuttered many auto plants, some of the largest end users of steel products. But it fired back up the No. 6 Blast Furnace at Gary Works right after the 4th of July weekend and is now bringing the No. 8 blast furnace back online.
"U.S. Steel will restart No. 8 blast furnace at Gary Works, effective Aug. 1, to meet the increased demand we are seeing in our contracted business," spokeswoman Meghan Cox said. "As a major supplier of steel for the auto industry, Gary Works is restoring this capacity to satisfy the very strong demand we are seeing from key contract customers with the reemergence of the auto industry. This action also supports the continued demand we are experiencing from appliances, packaging and construction."
The announcement comes at a time when production has been picking back up after auto factories like the Chicago Assembly Plant went back to work and ramped back up to three shifts. Steel production in the Great Lakes region climbed up to 450,000 tons last week, up from around 400,000 a week a few weeks ago, according to the American Iron and Steel Institute.
It also comes a week after an explosion at Blast Furnace D at ArcelorMittal Burns Harbor. Video showed the blast showered the steel mill in Porter County with the shrapnel of large chunks of burning hot white refractory, suggesting significant damage.
ArcelorMittal said it was still able to meet customer orders, but it was not immediately clear how long the blast furnace would remain offline.
"Throughout the COVID-19 pandemic, we have utilized the flexibility afforded by our banked blast furnaces to accommodate changes in our order book as needed," Cox said. "This restart is allowing us to effectively respond and meet the growing needs of our customers."
The No. 4 Blast Furnace remains idled at Gary Works, as do U.S. Steel operations in Minnesota, Michigan, Ohio and Texas.
The steelmaker, which expects to lose $315 million in the second quarter as a result of the COVID-19 outbreak, warned it could temporarily lay off up to 6,500 employees nationwide, or more than a third of its total workforce of 16,000 in North America.
As many as 3,800 employees faced temporary layoffs at Gary Works and the Midwest plant in Portage after the pandemic spread worldwide.
Gallery: Steelworkers rally at ArcelorMittal
Steelworkers rally at ArcelorMittal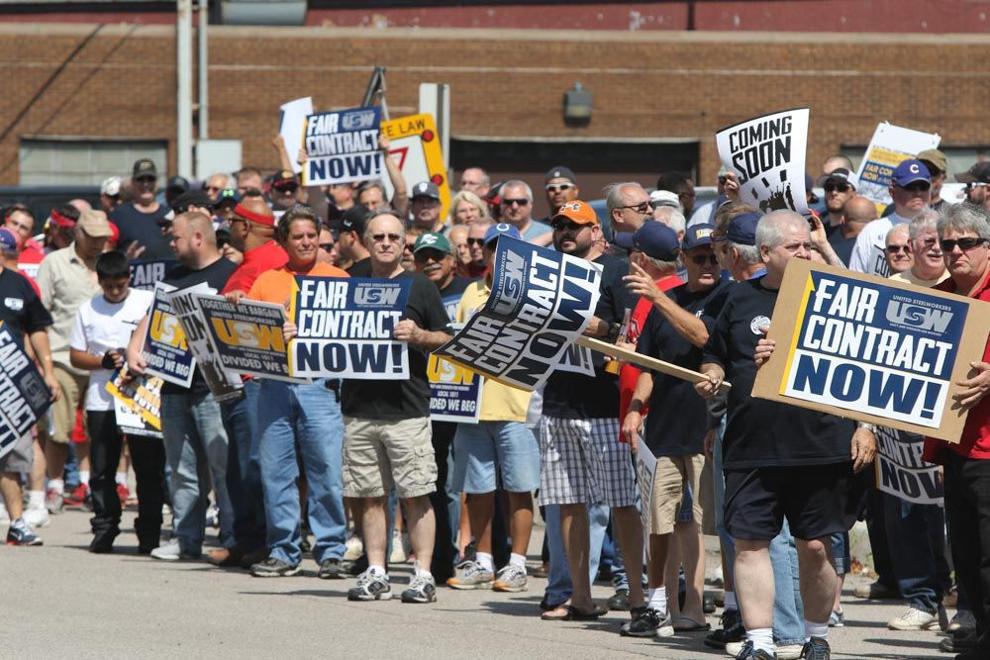 Steelworkers rally at ArcelorMittal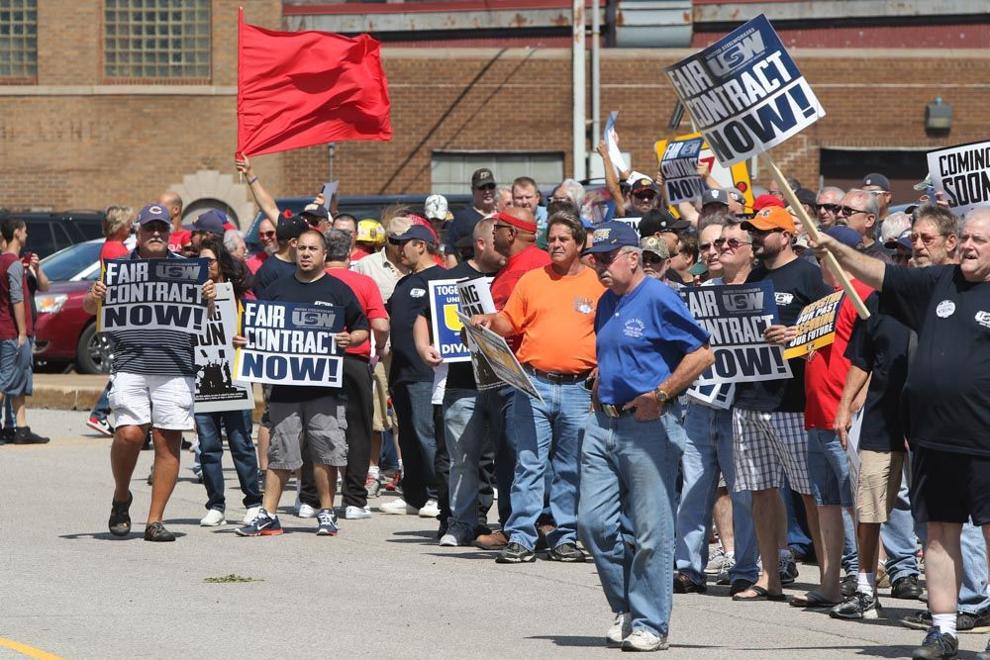 Steelworkers rally at ArcelorMittal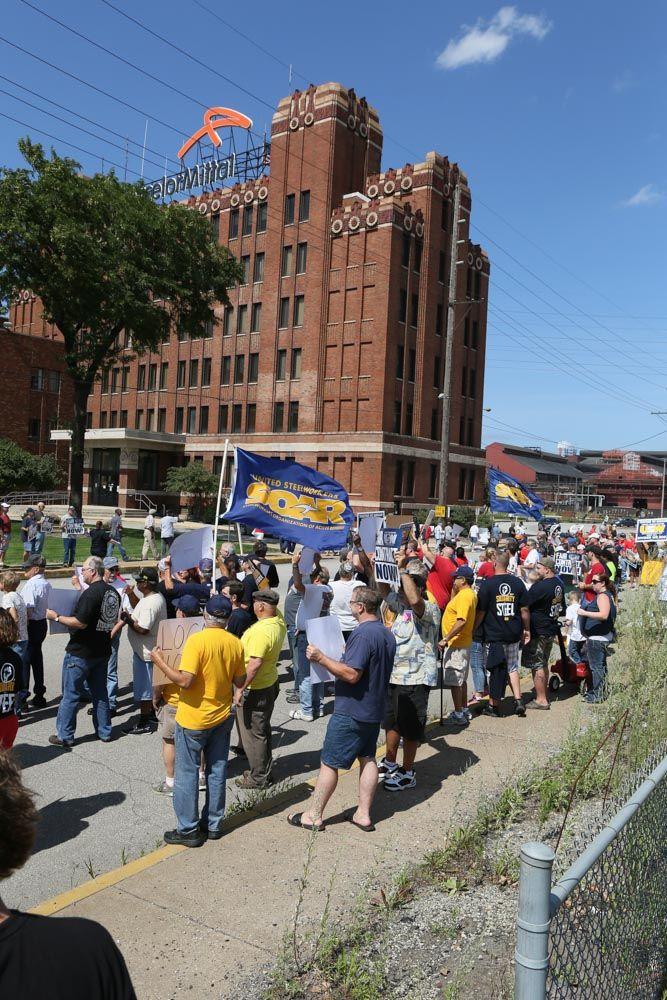 Steelworkers rally at ArcelorMittal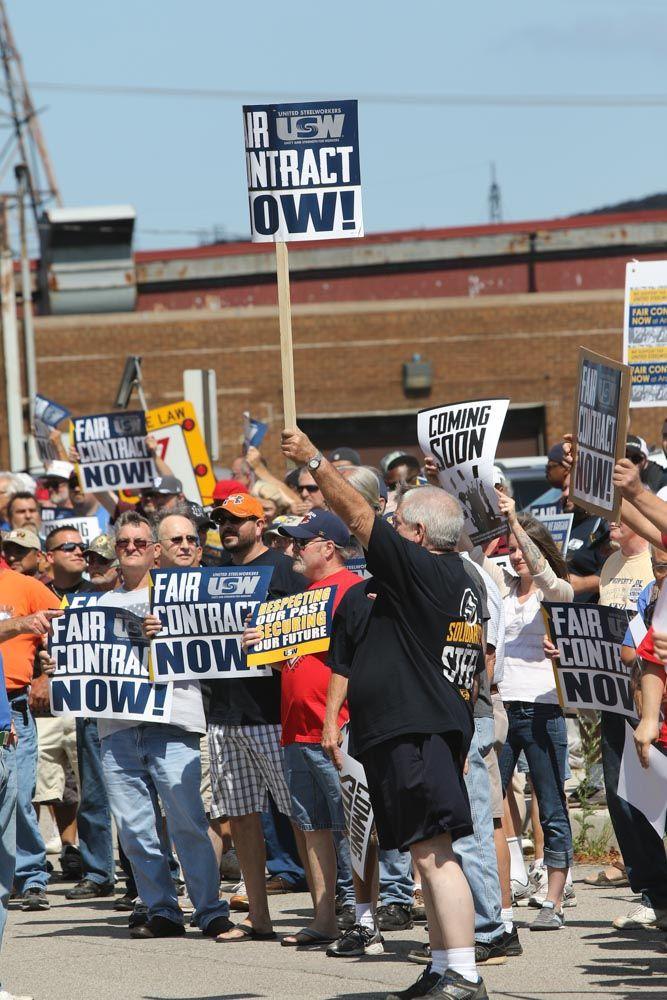 Steelworkers rally at ArcelorMittal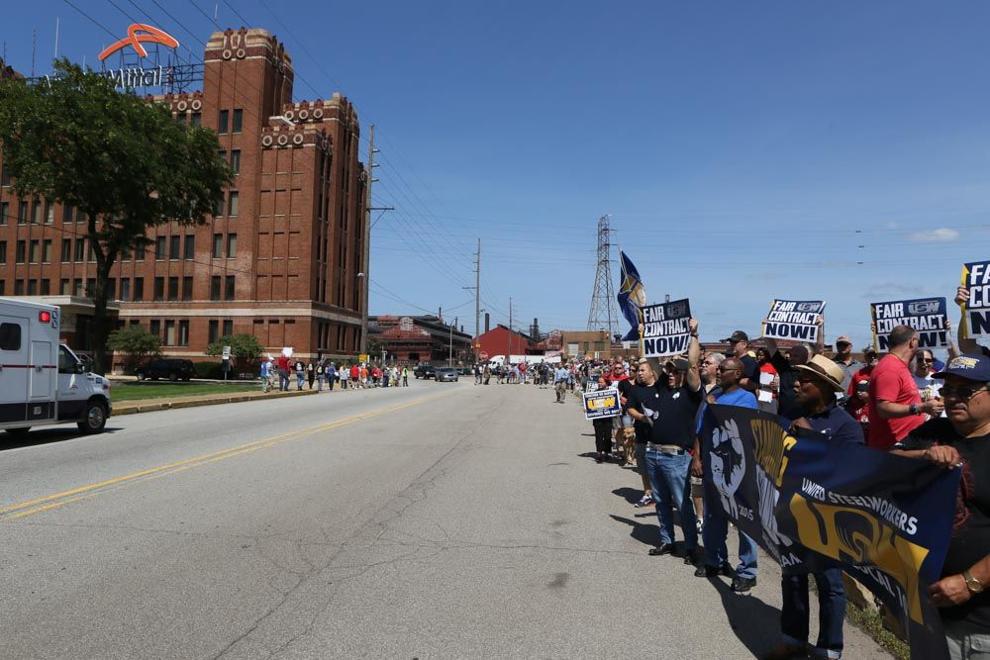 Steelworkers rally at ArcelorMittal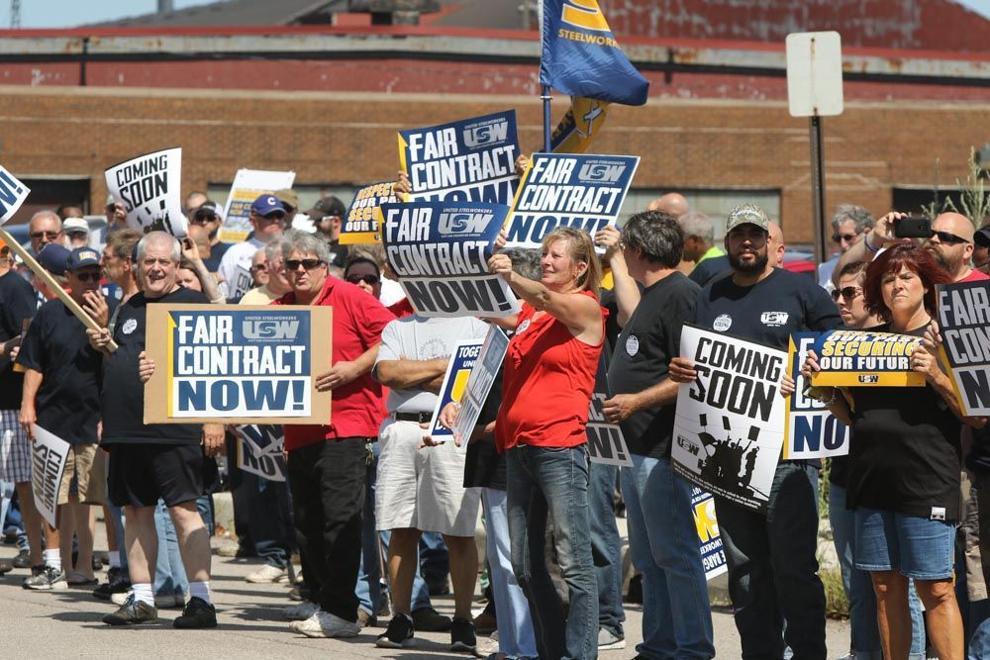 Steelworkers rally at ArcelorMittal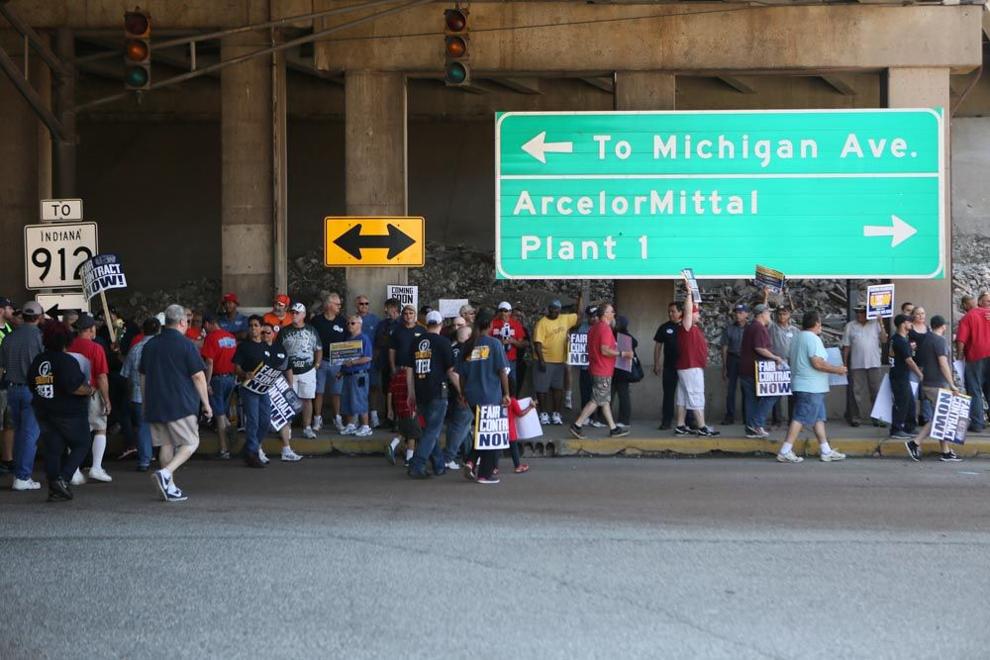 Steelworkers rally at ArcelorMittal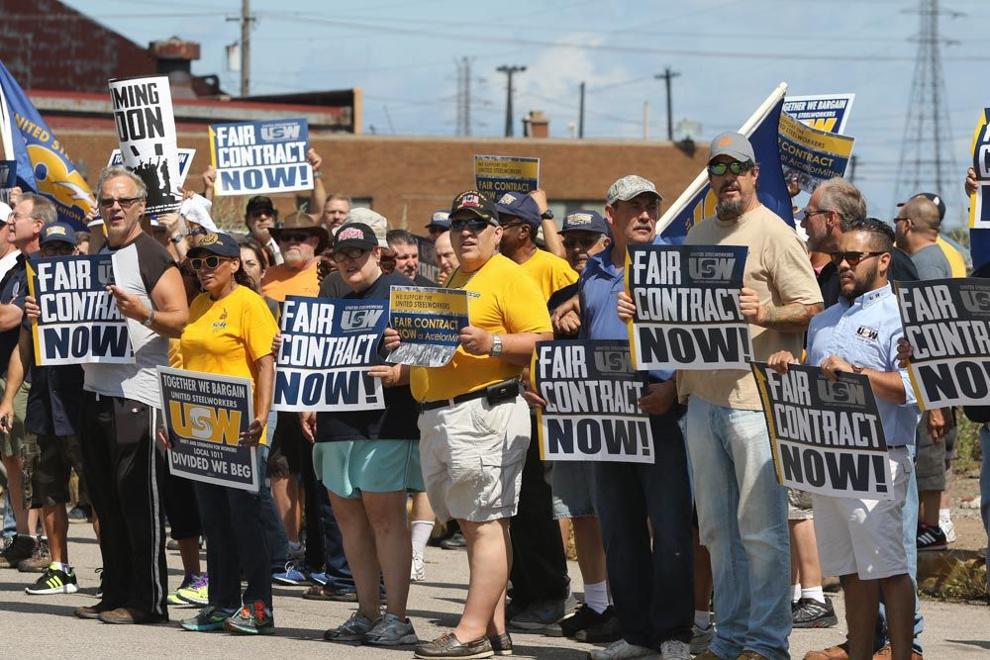 Steelworkers rally at ArcelorMittal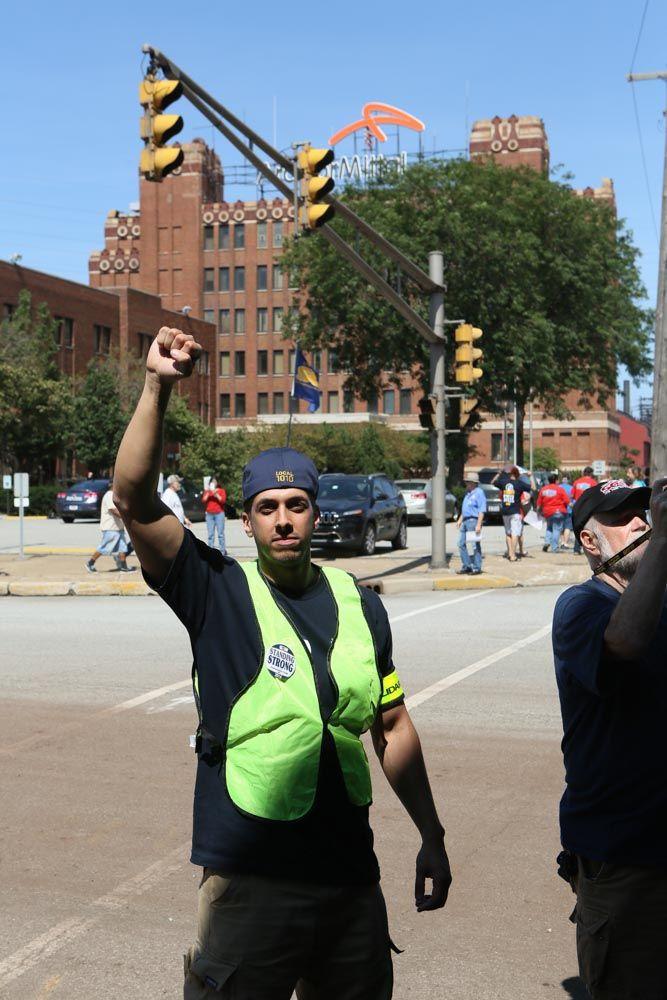 Steelworkers rally at ArcelorMittal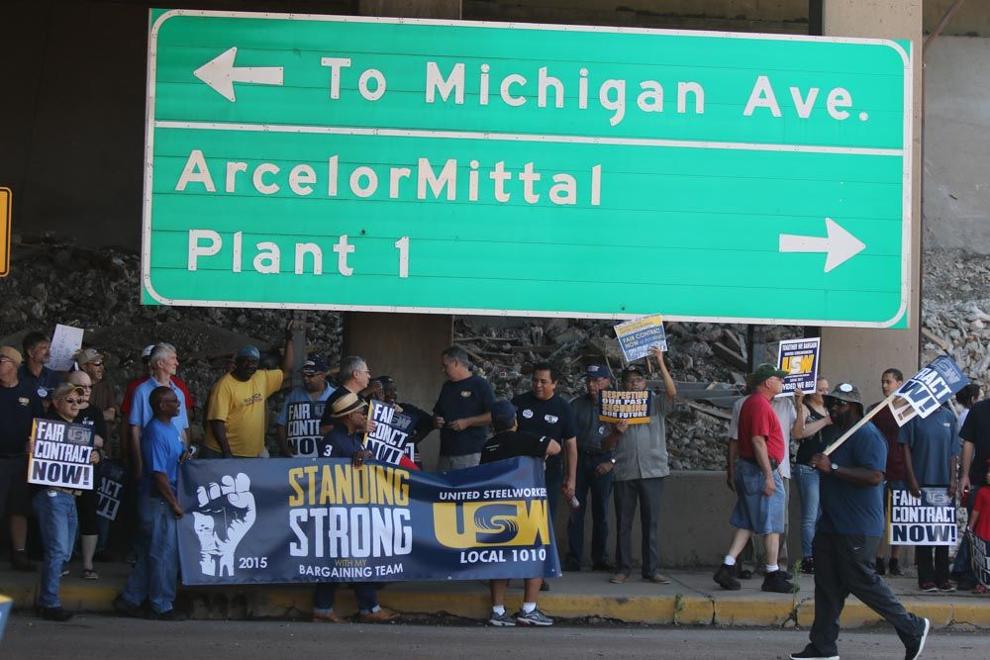 Steelworkers rally at ArcelorMittal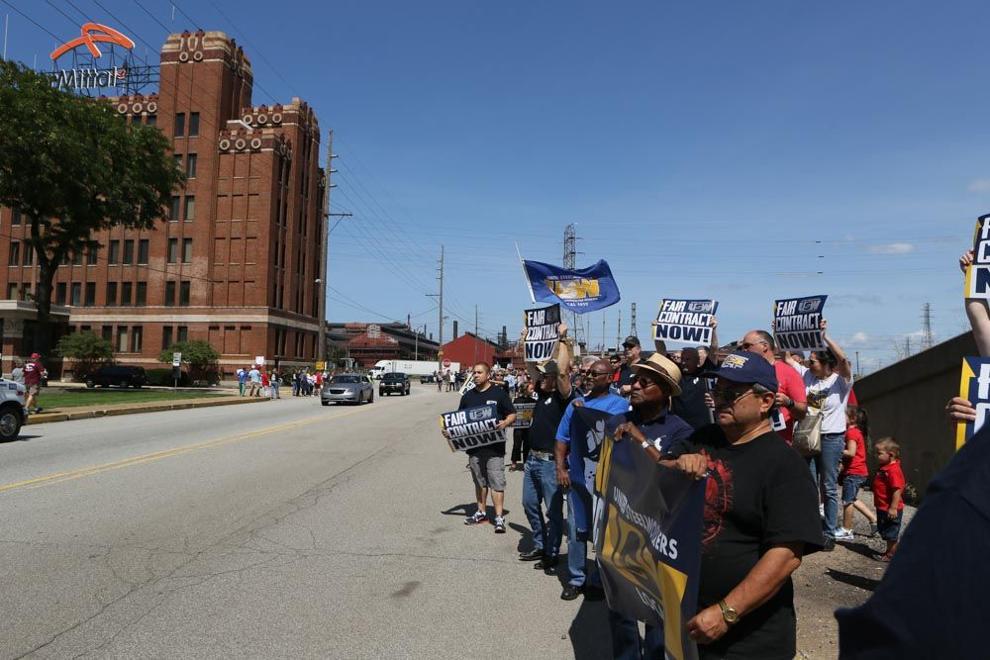 Steelworkers rally at ArcelorMittal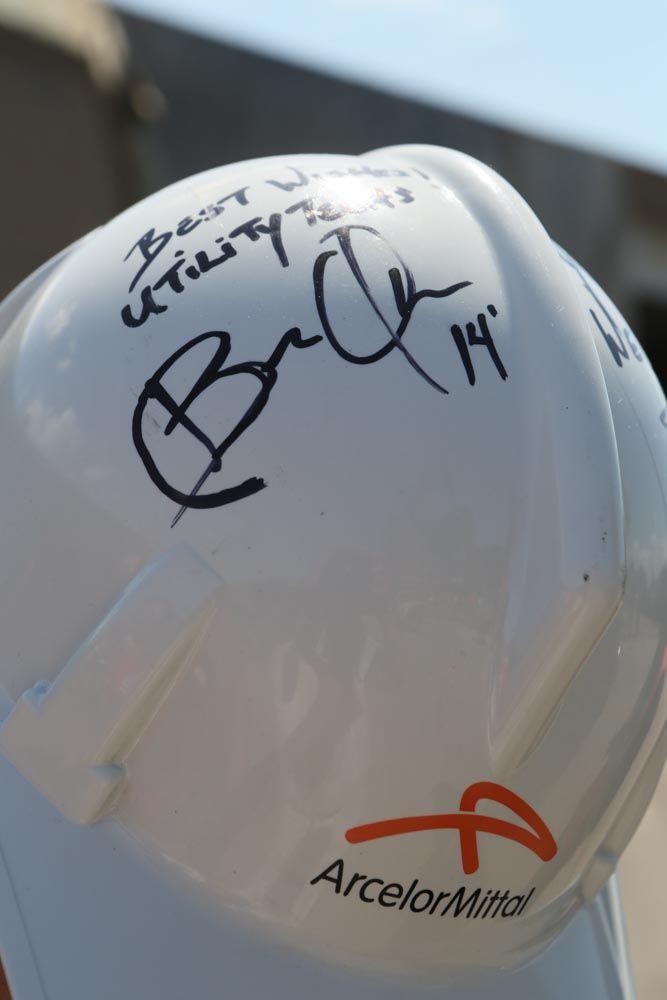 Steelworkers rally at ArcelorMittal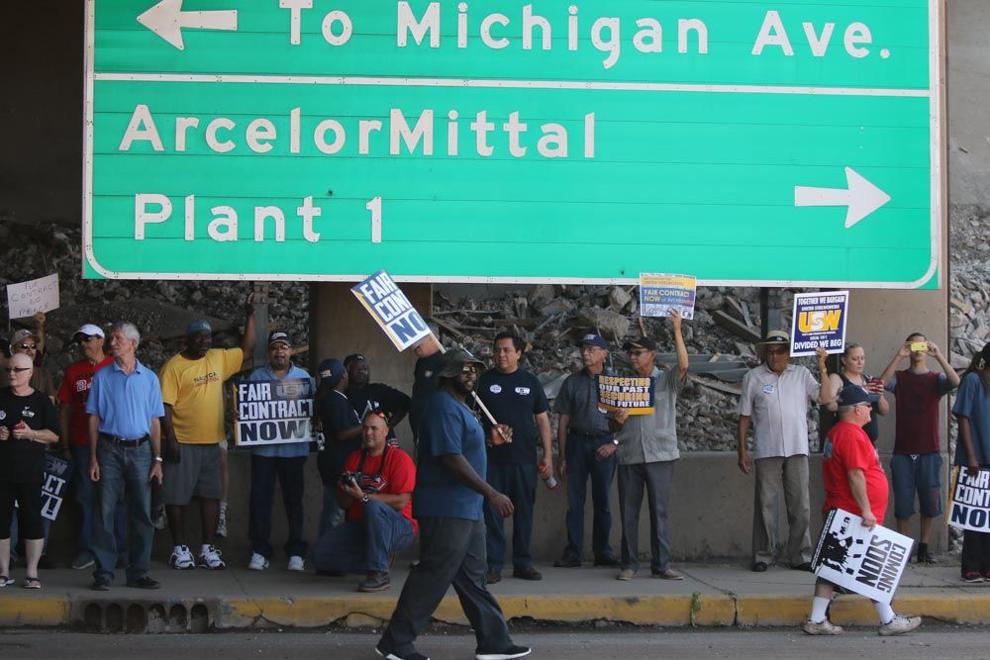 Steelworkers rally at ArcelorMittal
Steelworkers rally at ArcelorMittal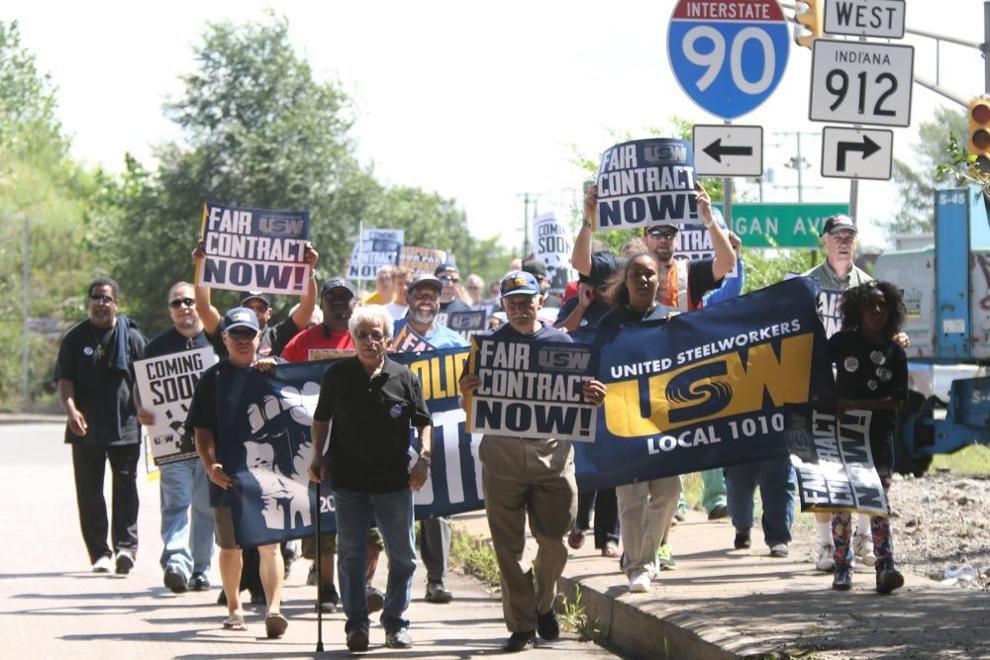 Steelworkers rally at ArcelorMittal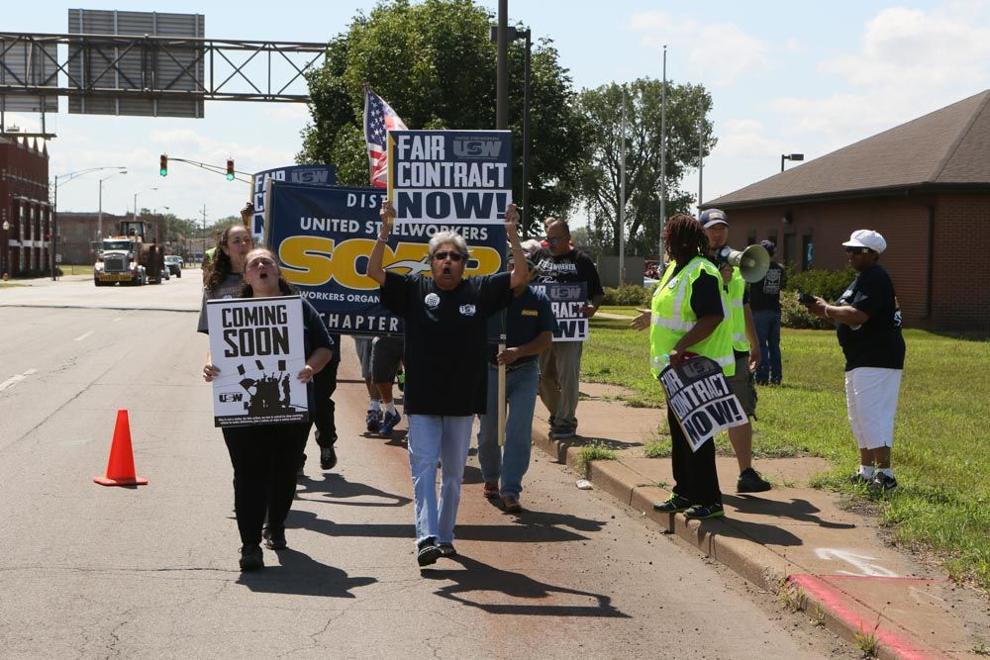 Steelworkers rally at ArcelorMittal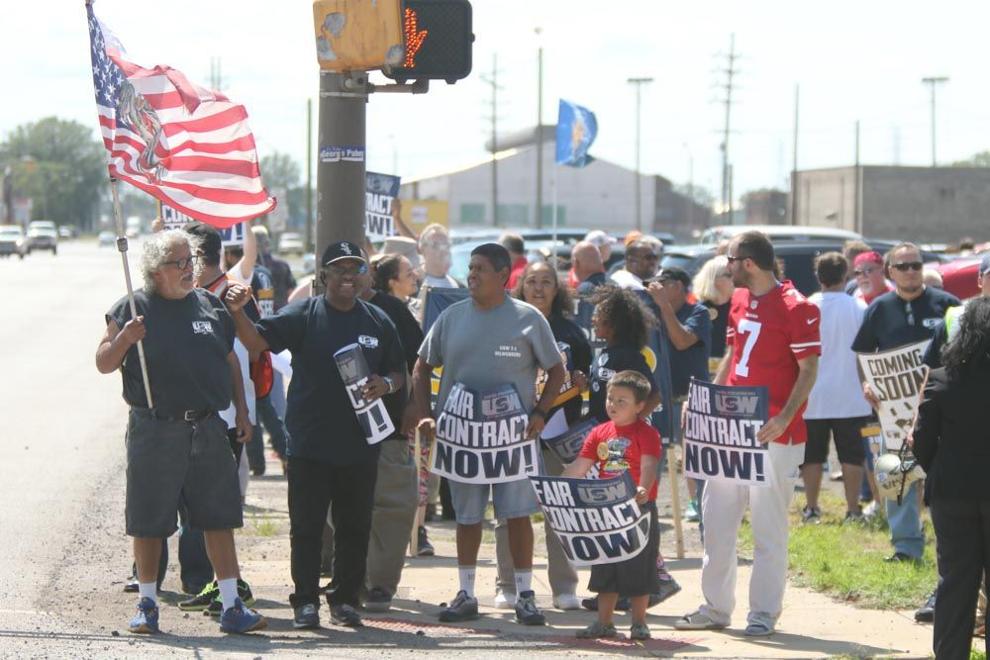 Steelworkers rally at ArcelorMittal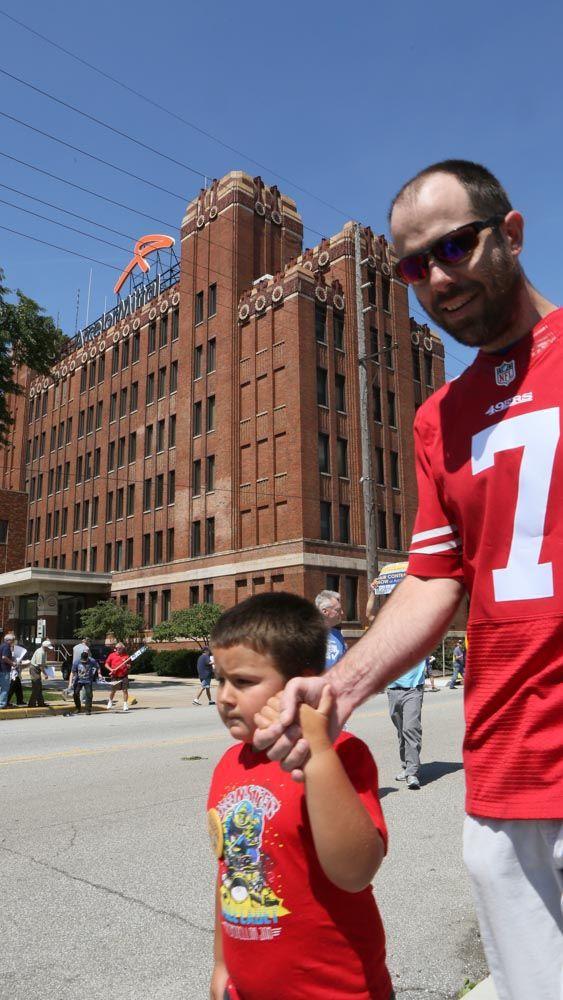 Steelworkers rally at ArcelorMittal
Steelworkers rally at ArcelorMittal
Steelworkers rally at ArcelorMittal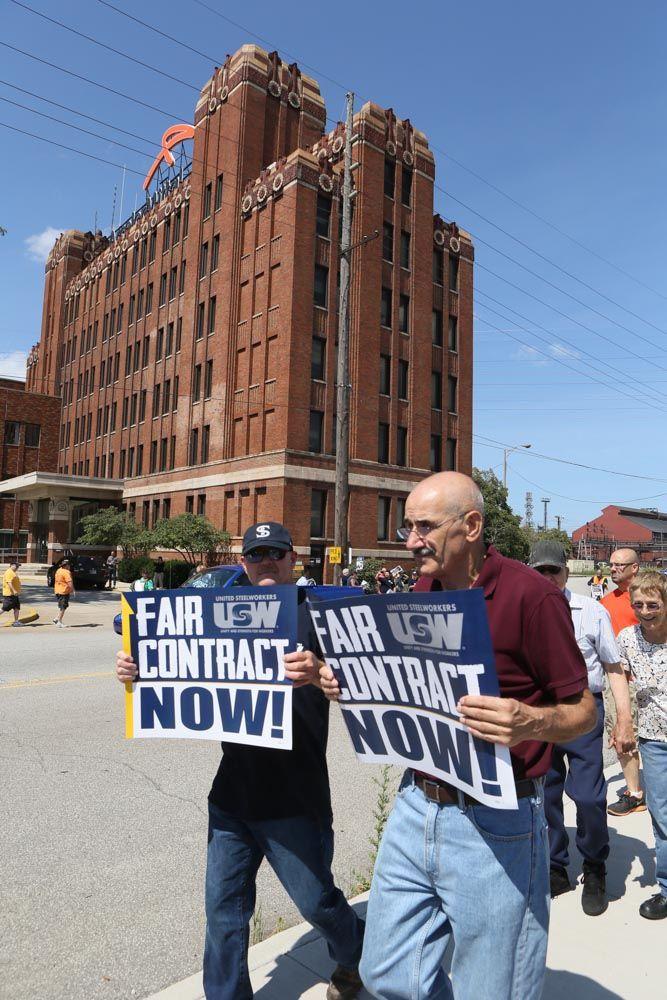 Steelworkers rally at ArcelorMittal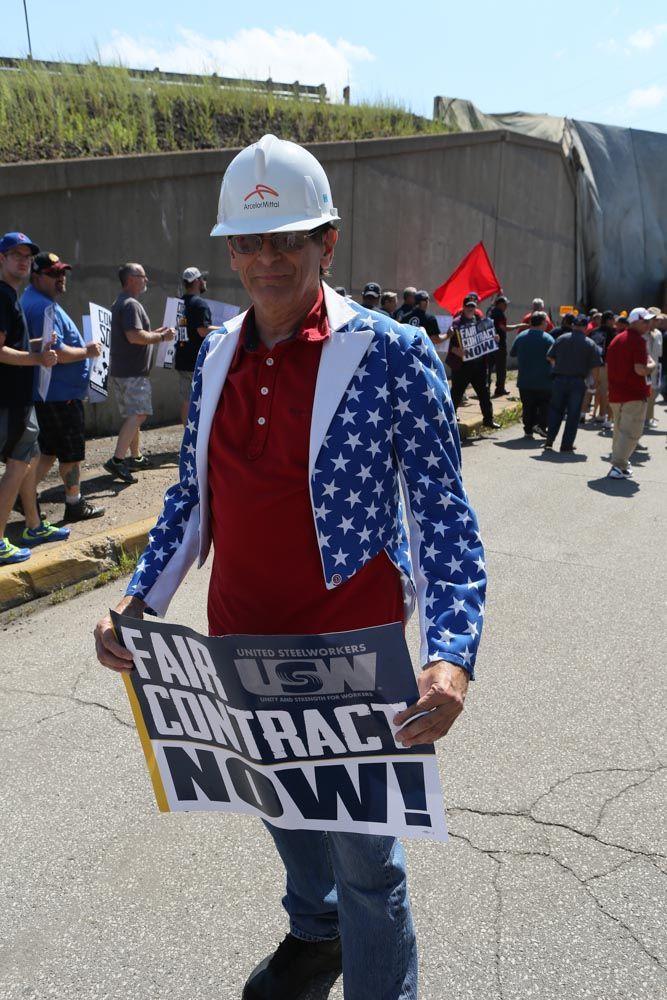 Steelworkers rally at ArcelorMittal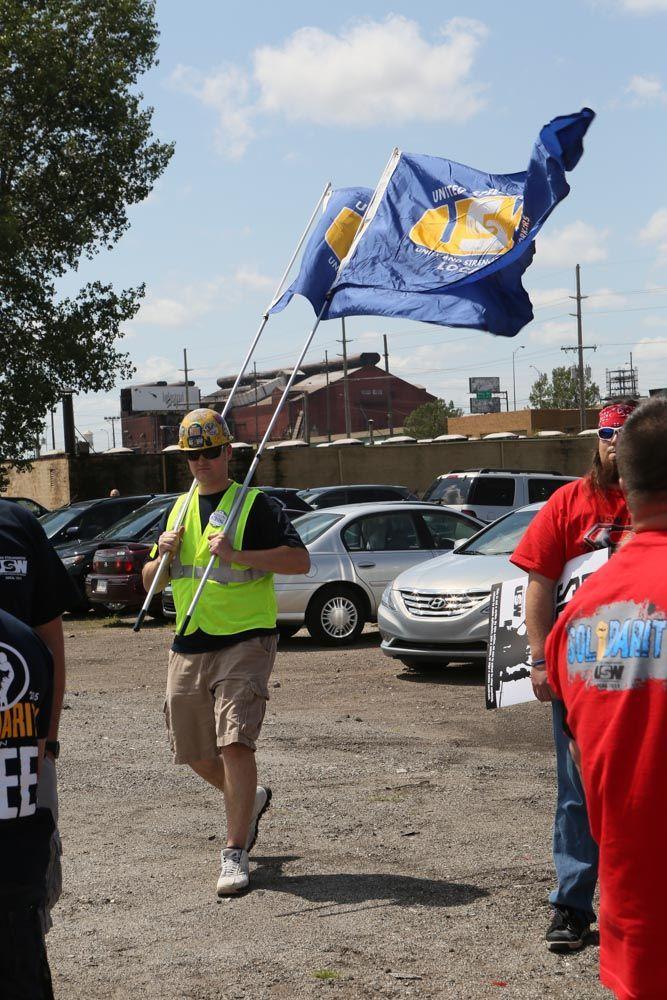 Steelworkers rally at ArcelorMittal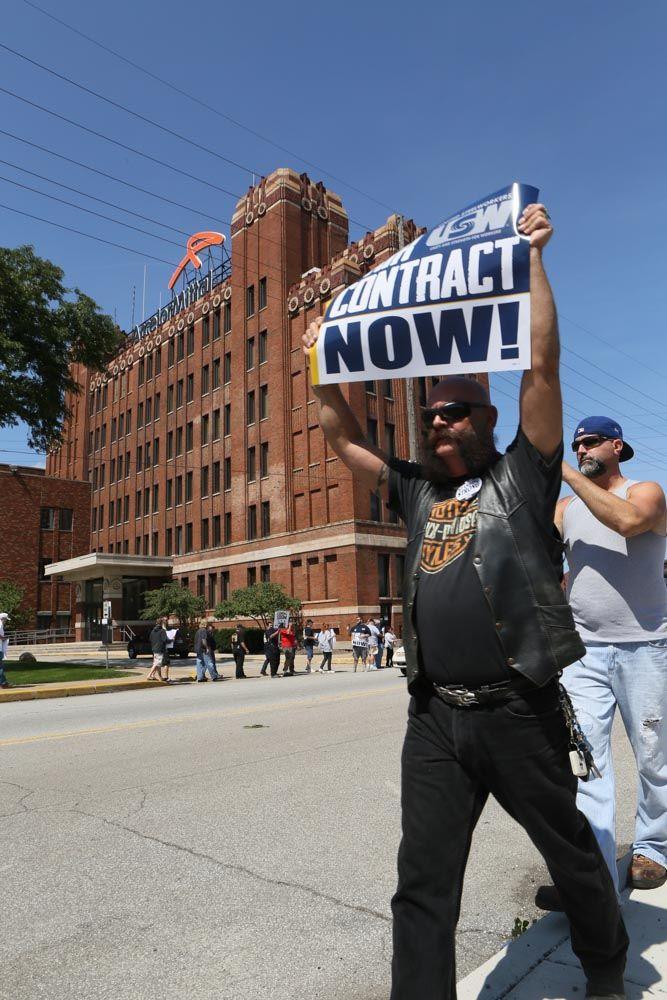 Steelworkers rally at ArcelorMittal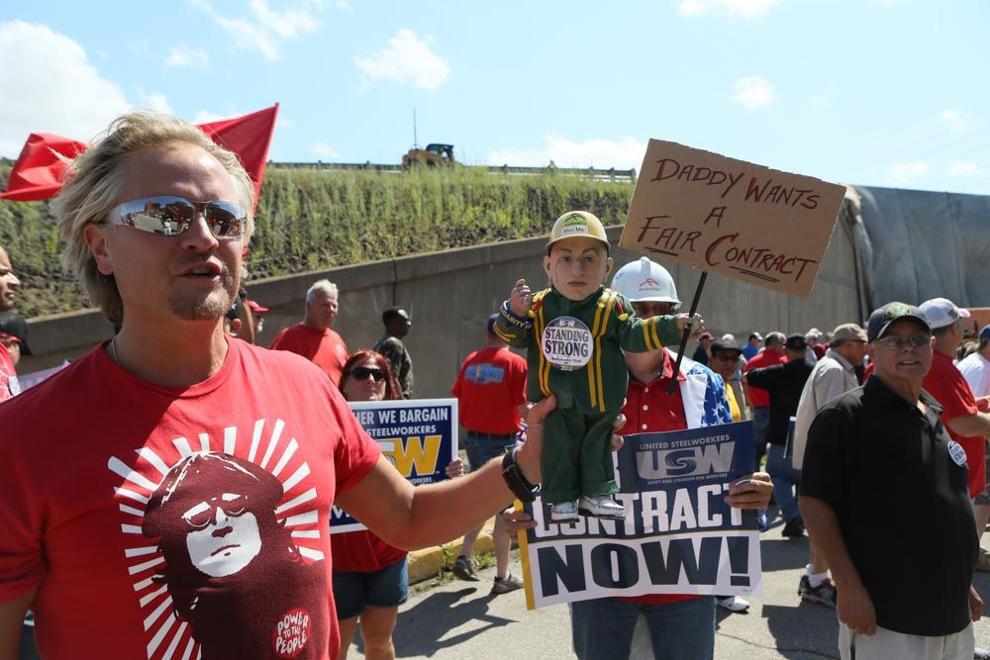 Steelworkers rally at ArcelorMittal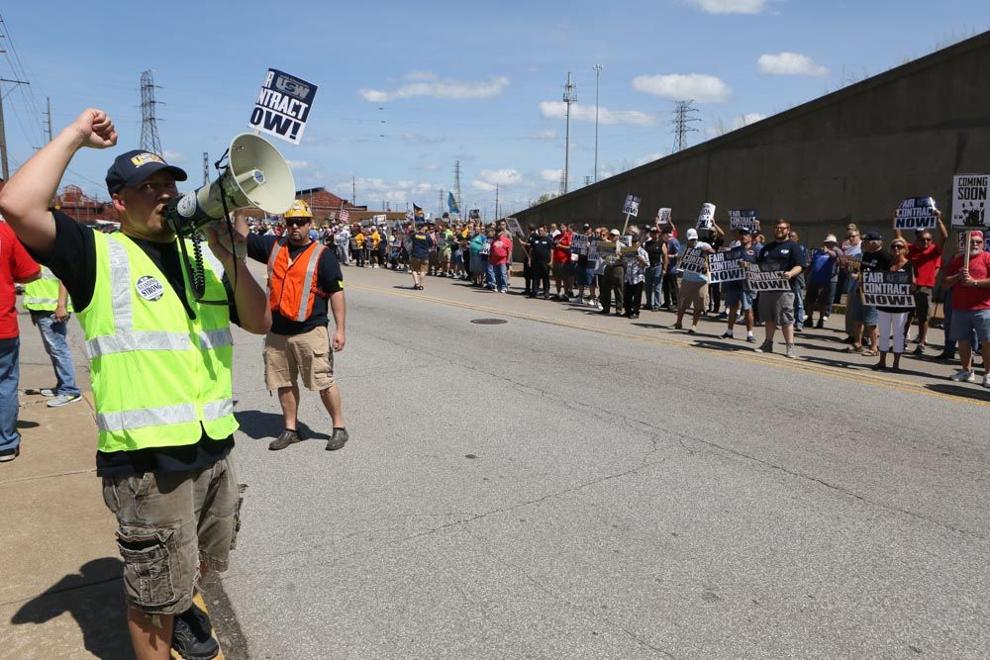 Steelworkers rally at ArcelorMittal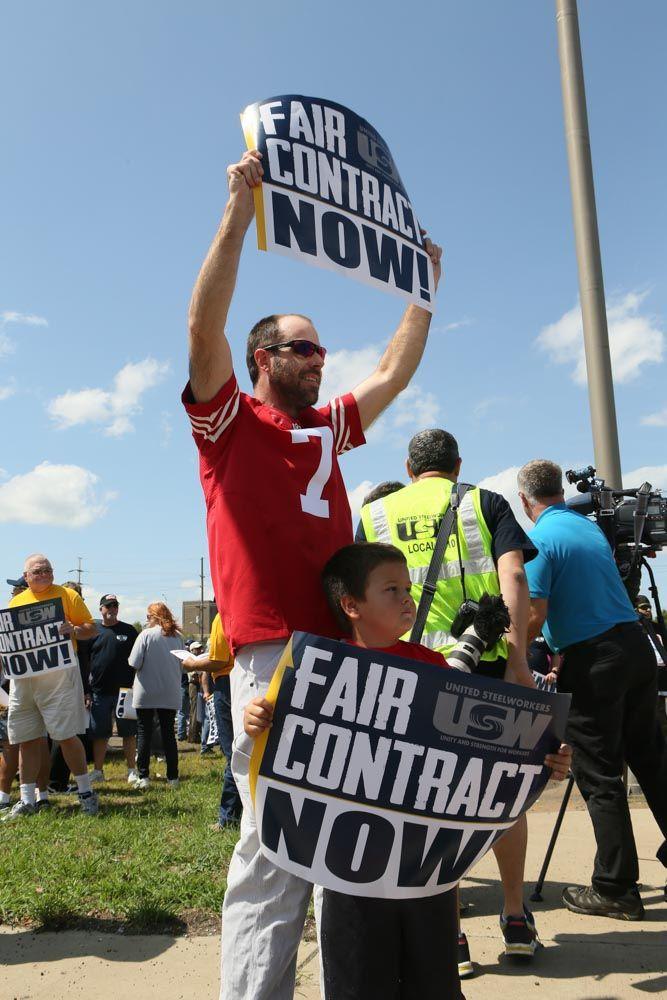 Steelworkers rally at ArcelorMittal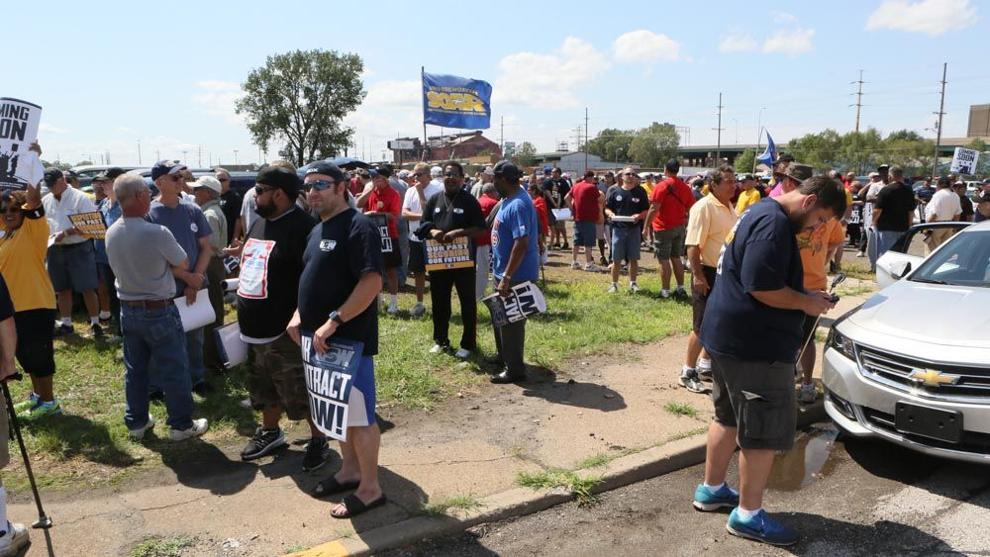 Steelworkers rally at ArcelorMittal
Steelworkers rally at ArcelorMittal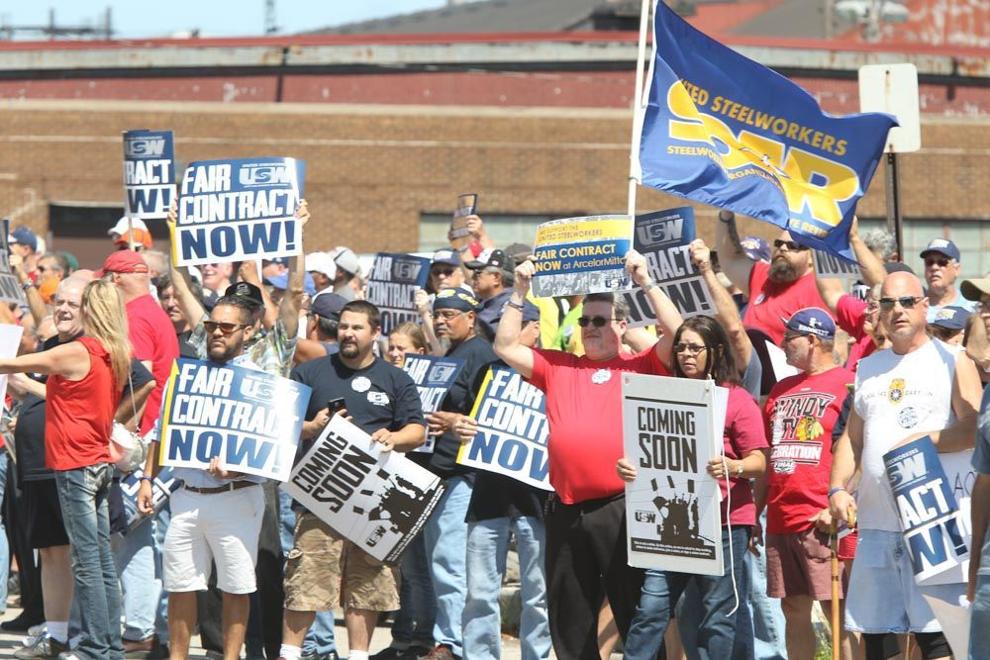 Steelworkers rally at ArcelorMittal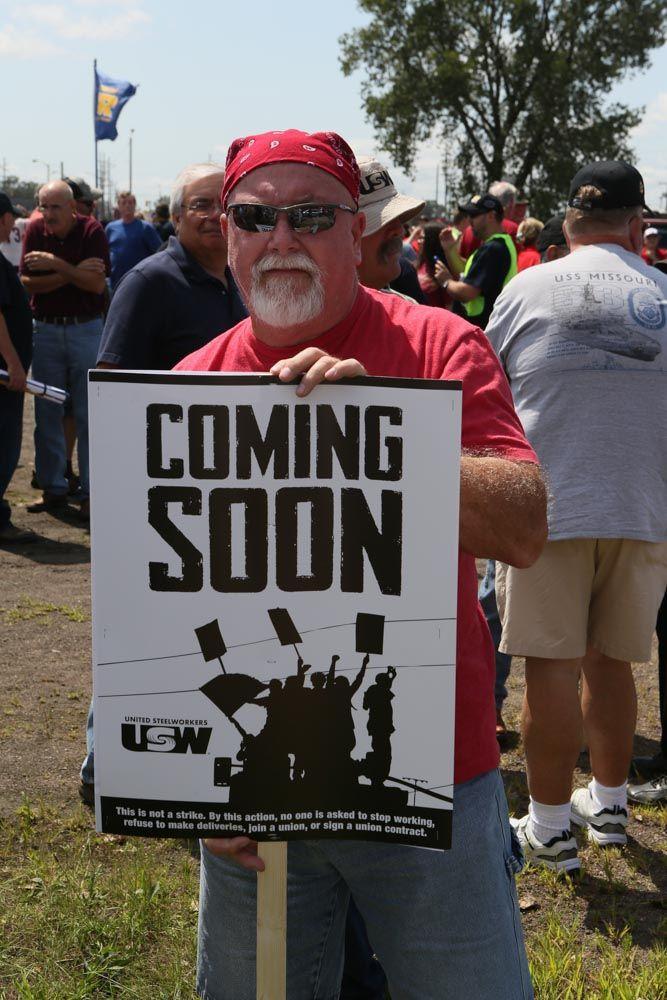 Steelworkers rally at ArcelorMittal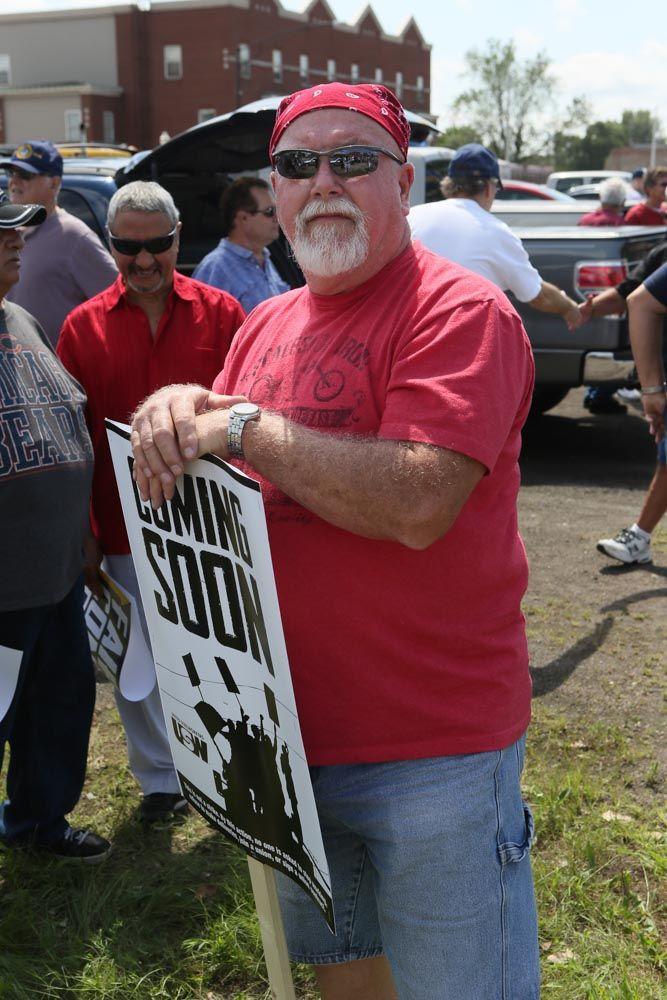 Steelworkers rally at ArcelorMittal
Steelworkers rally at ArcelorMittal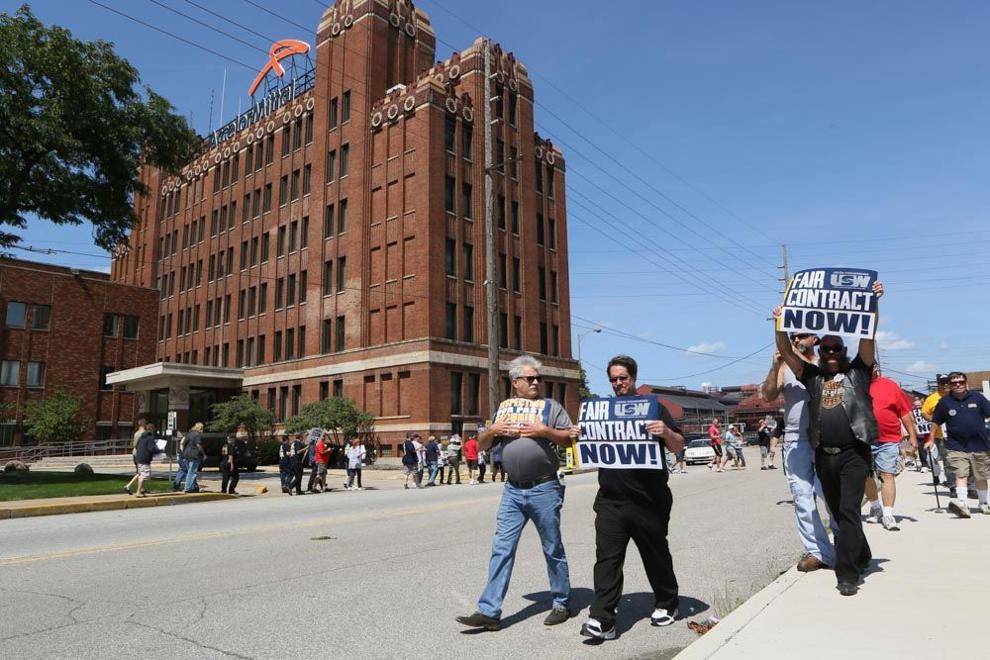 Steelworkers rally at ArcelorMittal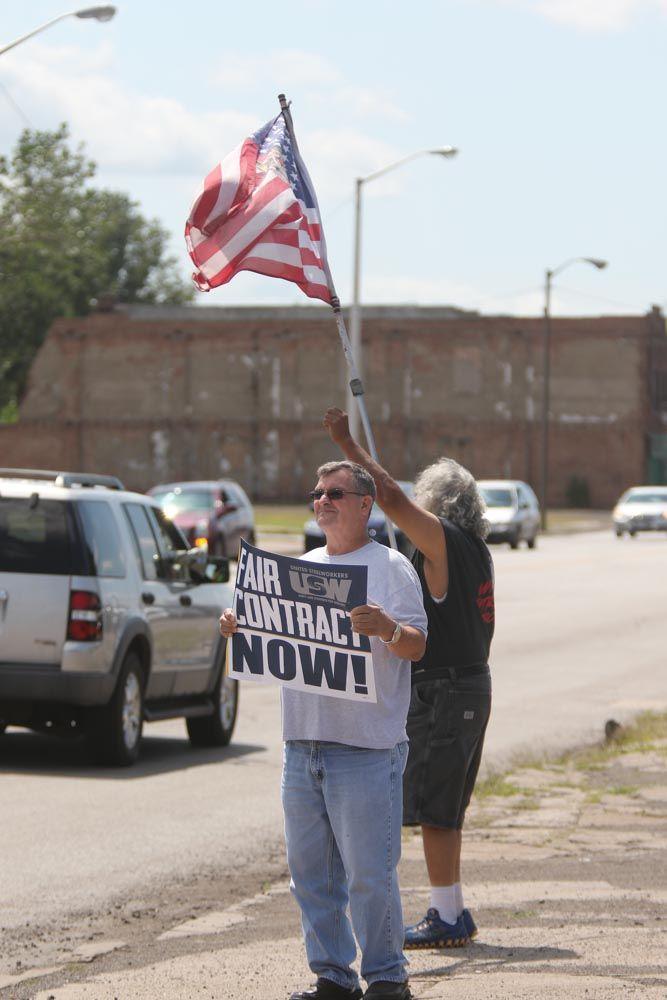 Breakdown: ArcelorMittal walks away from contract talks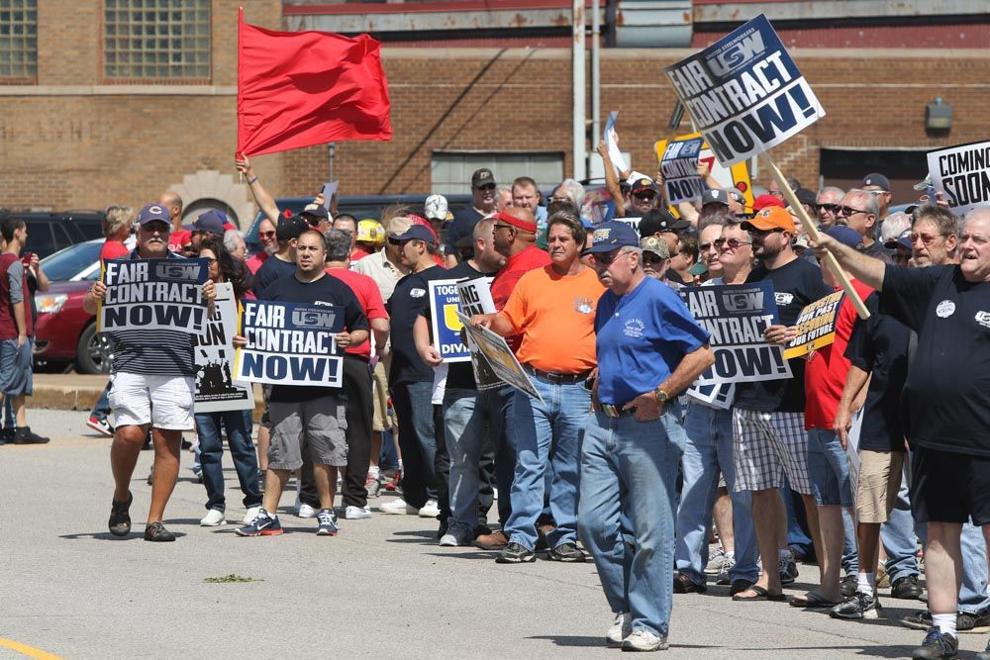 Unions enjoying resurgence in ranks, popularity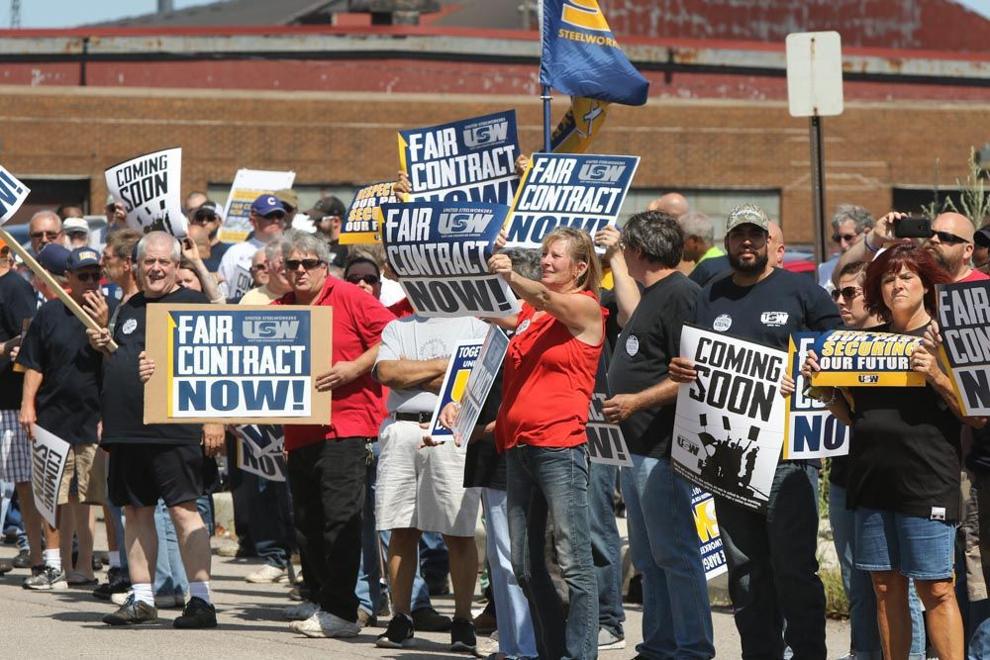 USW to stage rally in downtown Crown Point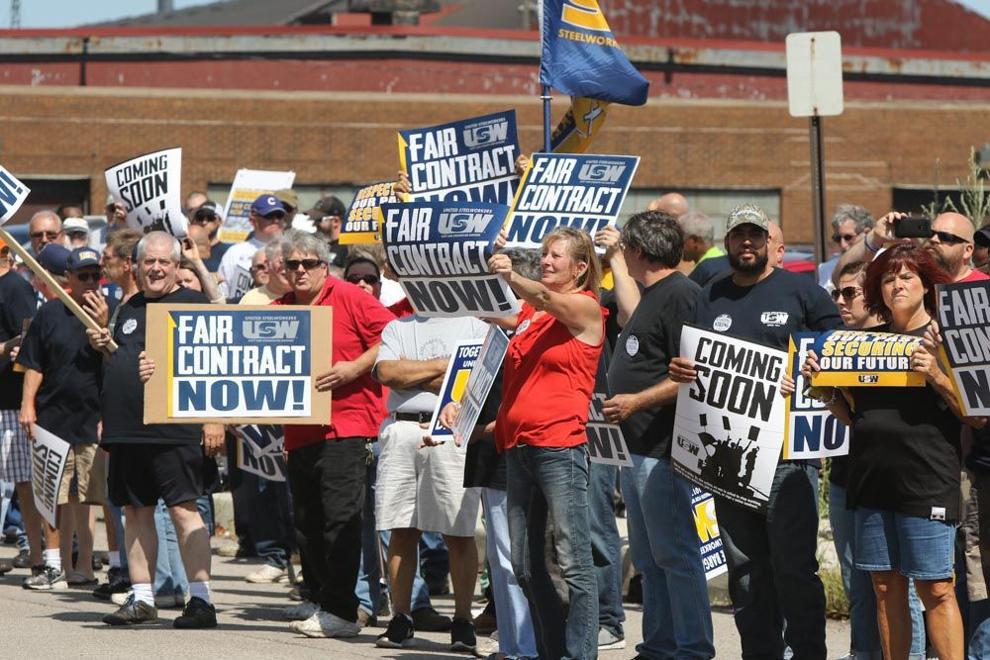 Contract talks resume after Thanksgiving break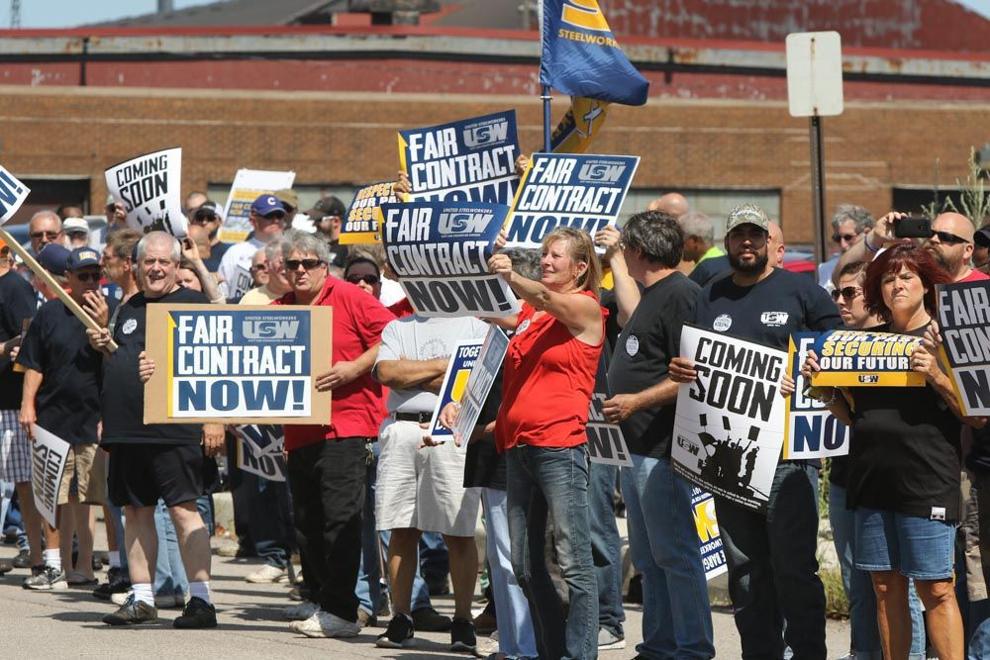 ArcelorMittal backs down off premiums for steelworkers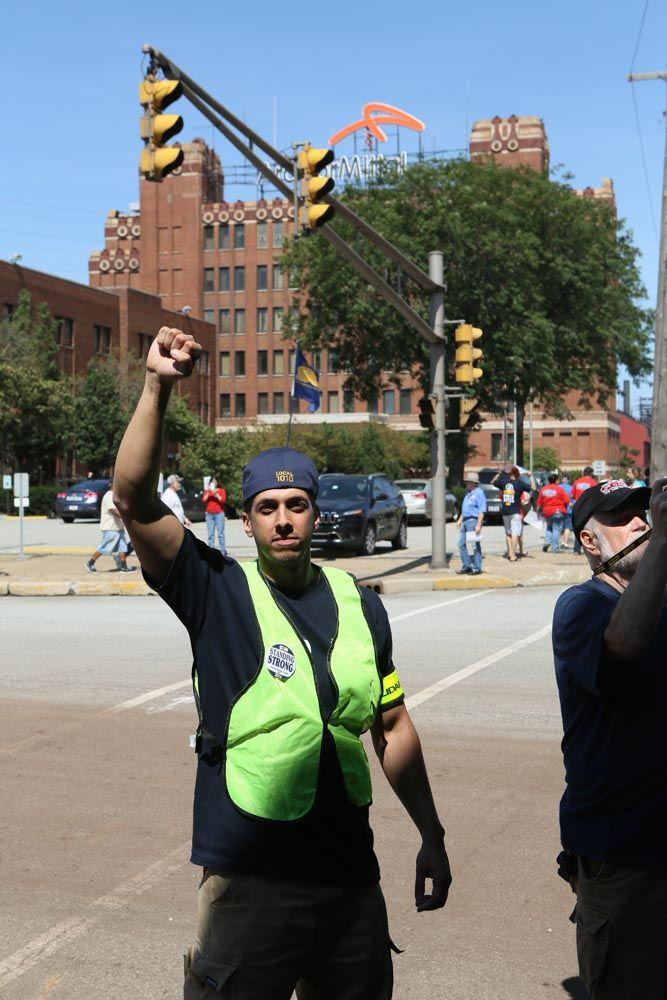 ArcelorMittal, union reach tentative deal after year of talks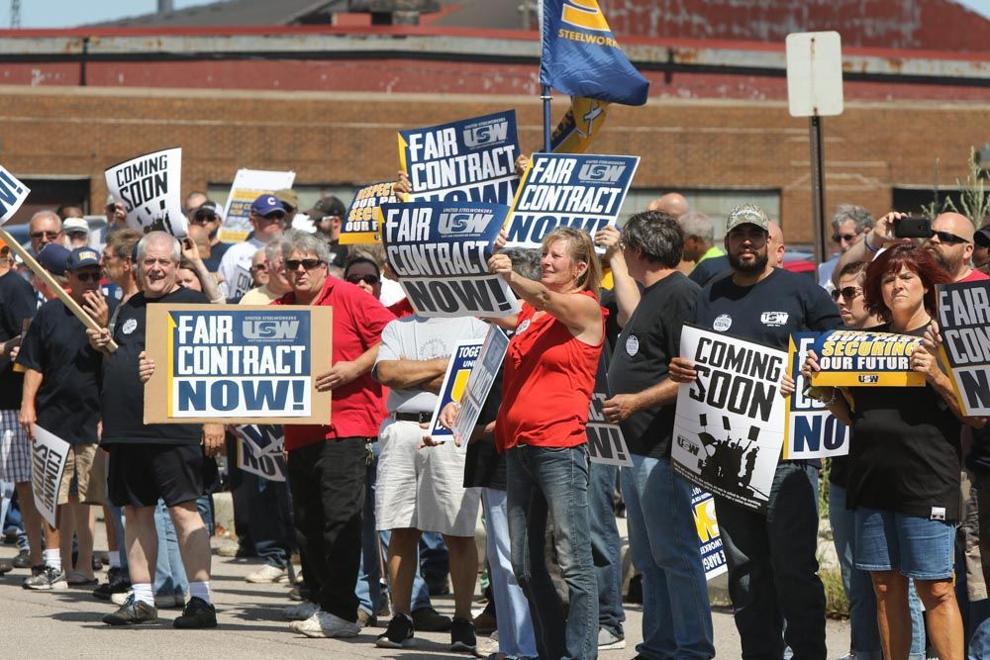 Tentative ArcelorMittal contract includes bonuses, job security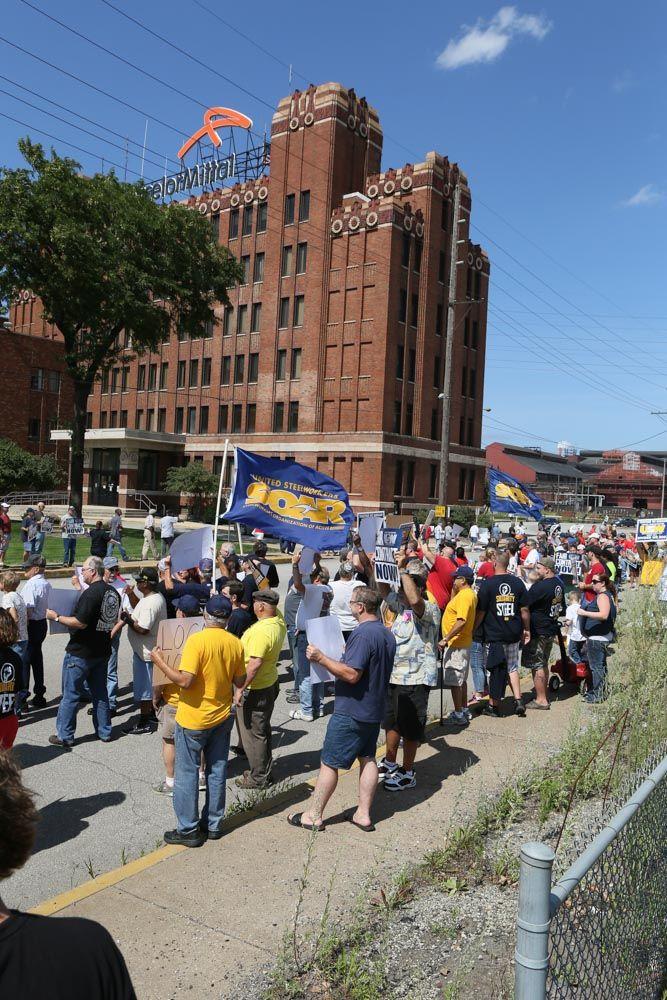 Gallery