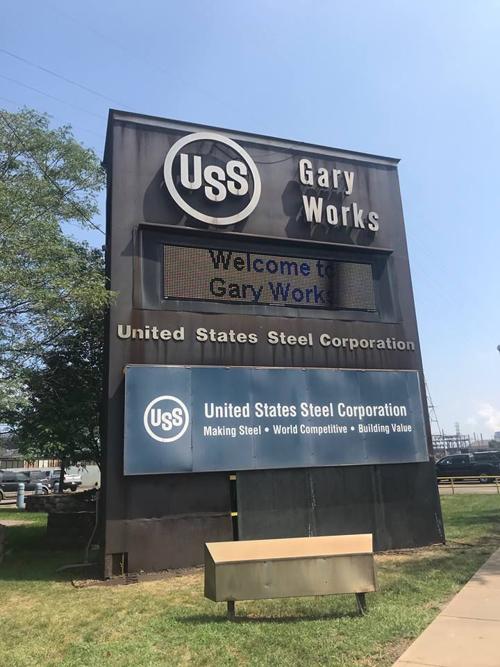 U.S. Steel has pledged to spend $200 million to clean up its Clairton coke batteries, which supply its Northwest Indiana steel mills with a basic raw material for steelmaking.
The Pittsburgh-based steelmaker reached an agreement with the Allegheny County Health Department over pollution at the Pennsylvania plant, which has furnished coke — a fuel made by distilling coal that's burned in blast furnaces to make pig iron — to Gary Works since its coke plant was closed in 2015.
"U. S. Steel believes this agreement fairly addresses the reasons for our appeal of the enforcement orders related to battery compliance at our Clairton Plant while also demonstrating our commitment to protecting our shared environment and neighboring communities," said Sara Greenstein, senior vice president of consumer solutions at U. S. Steel. 
U.S. Steel will spend $200 million on the coke batteries, including on upgrades to emission controls. The steelmaker is already investing $1 billion in its Mon Valley Works, including in a new cogeneration facility at Clairton Plant and a sustainable endless casting and rolling facility at its Edgar Thomson Plant.
The company, one of Northwest Indiana's largest employers, said the investments will "yield significant improvements in emissions, including reductions in Particulate Matter, PM10, PM2.5, sulfur dioxide, and nitrogen oxides."
U.S. Steel also agreed to add more training, submit to third-party compliance audits, set up a community advisory panel, and create a community benefit trust that will receive 90% of the $2.7 million fine U.S. Steel must pay after multiple Clean Air Act violations, including after a Dec. 24 fire took out its pollution controls for more than three months.
The business news you need
With a weekly newsletter looking back at local history.