Police closed off the entire trade area around the River Oaks Center in Calumet City and the Landings Shopping Center in Lansing Monday as businesses — both mom-and-pop shops and big national chains — cleaned up in the aftermath of rampant looting.
Authorities completely blocked off Torrence Avenue between River Oaks Drive in Calumet City and East 170th Street in Lansing, as well as the exit ramps to Torrence Avenue from Interstate 80/94. In the wake of the widespread property damage Sunday, both Calumet City and Hammond have imposed curfews.
The River Oaks mall commercial district, particularly the River Oak West outdoor shopping mall, suffered some of the heaviest looting and vandalism in the Calumet Region on Sunday. Dramatic video footage shows scores of looters smashing windows with hammers and batons and hauling off armfuls of shoe boxes, lamps and other merchandise until police showed up with assault rifles and set off a gas canister in front of MyEyeDr. to disperse the crowd.
ATMs were completely ripped apart at a Chase Bank branch on River Oaks Drive. Many businesses, including insurance offices, pawn shops and stores, were boarded up with plywood Monday while concrete barriers and piles of dirt blocked off entrances to shopping centers. 
Starbucks, Big Lots, Family Dollar, Luxor Hair Salon, Cuteyloops, T-Mobile, Furniture Outlet and Furniture Bargains were among the many businesses in Calumet City to board up smashed windows. The Lansing Walmart remained barricaded and closed Monday, while private security guards stood outside the Walgreen's on Torrence Avenue in Lansing, which reopened for business.
The road closures forced the temporary closures of many businesses that did not appear to be hit by looters, including Home Depot, Chili's and Panda Express.
The Tech Credit Union branch and car dealerships untouched by the civil unrest in Calumet City never opened Monday or started closing early Monday afternoon after Calumet City and Lansing cleaned up from Sunday's tumult. The Lansing Police Department told residents that looting and vandalism in the village's commercial areas subsided by about 8:30 p.m. Sunday but that it would continue to maintain a strong presence.
After shutting down and blockading River Oaks Center and River Oaks West and surrounding businesses, Calumet City imposed an indefinite curfew from 8 p.m. to 6 a.m. daily.
"Calumet City has experienced the boil over of years of unjust application of the law that has victimized African American communities across our nation. We grieve with the family of George Floyd, Ahmaud Arbery, Breonna Taylor and the many others before them," Mayor Michelle Markiewicz Qualkinbush said. "Amid peaceful demonstration spotlighting the horrible injustice that led to the senseless death of George Floyd in Minneapolis, frustration has taken a violent destructive tone. As we as a community and nation grieve with the family of George Floyd, protest has turned into looting and destruction in our business districts."
Calumet City's curfew went into effect Sunday night and will remain in place until further notice.
"I deeply am saddened by what has transpired. As the mayor of Calumet City, I must protect the citizens and the work that has been done to try to improve our community. Therefore, I must announce a curfew be enacted immediately to safeguard our families and children," she said. "This curfew restricts all vehicular and pedestrian movement unless related to emergency personnel, law enforcement, or essential worker commuting. No one else is allowed in any public place during those hours. This curfew will be enforced to the fullest extent of the law."
Hammond blocked off many of the street to neighboring Cal City and extended its curfew for one more night, running from 9 p.m. Monday until 5 a.m. Tuesday.
Mayor Thomas McDermott Jr. said Sunday night was calm in Hammond, but the city is taking precautions.
"During this period of time, the traffic restrictions along the Illinois border restricting eastbound traffic from entering the City of Hammond will remain in place," he said. "We have opened up Indianapolis Boulevard, at the northern border of the city, as an easing measure. All north and southbound traffic in and out of Hammond continues to be unrestricted and open."
Qualkinbush blamed outside protesters for the extensive damage, including smashed windows and looting at businesses that included Sam's Club, Petco, Party City, Marshalls, Shoe Carnival, Shopping World, Big Lots, River Oaks Liquors, Value Pawn, Starbucks and Bob's Discount Furniture. 
"Please be aware that organized bands within the protest groups have driven to Calumet City and surrounding communities to attempt to take advantage of the situation and commit crimes on our citizens and businesses," she said. "I urge all Calumet City residents to stay inside as much as possible and to especially avoid the area of River Oak Mall and Sibley Boulevard business district to allow our first responders to do their jobs."
Northwest Indiana businesses just across the state line that closed as a precaution Sunday have generally reopened.
"Yesterday we put the suggestion out that they close early and most accepted our suggestion," Highland police Cmdr. John Banasiak said. "We have extra officers out with extra focus on the business districts and we continue to monitor the situations both here and with surrounding communities. We continue to be in communication with our neighboring police departments to stay abreast with things that may be happening there."
In Munster, police reportedly came in and evacuated businesses like Howard & Sons Quality Meats as tensions rose Sunday, warning employees protests were getting closer. Several Indiana State Police Troopers stood guard outside the Strack and Van Til store right on the state line.
"The businesses are generally opened," Munster police Lt. John Peirick said. "The police department was keeping businesses aware of trends over the weekend and the decision to close was left up to the individual business. As for extra protection, the police department is actively patrolling and monitoring our business districts."
Gallery: National unrest hits Region
Merrillville protest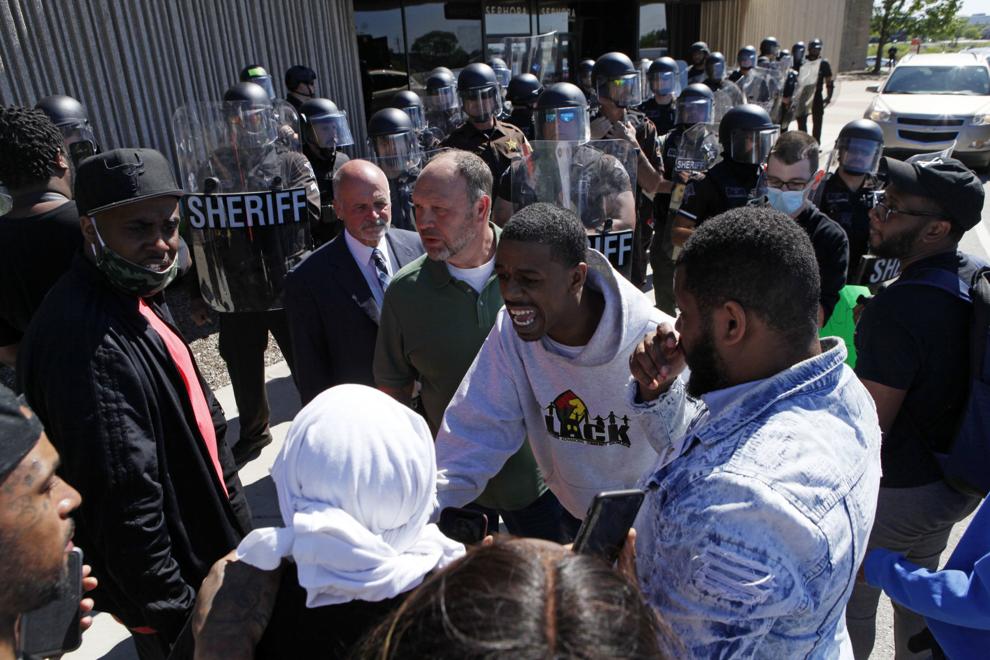 Hammond protests in solidarity with Minneapolis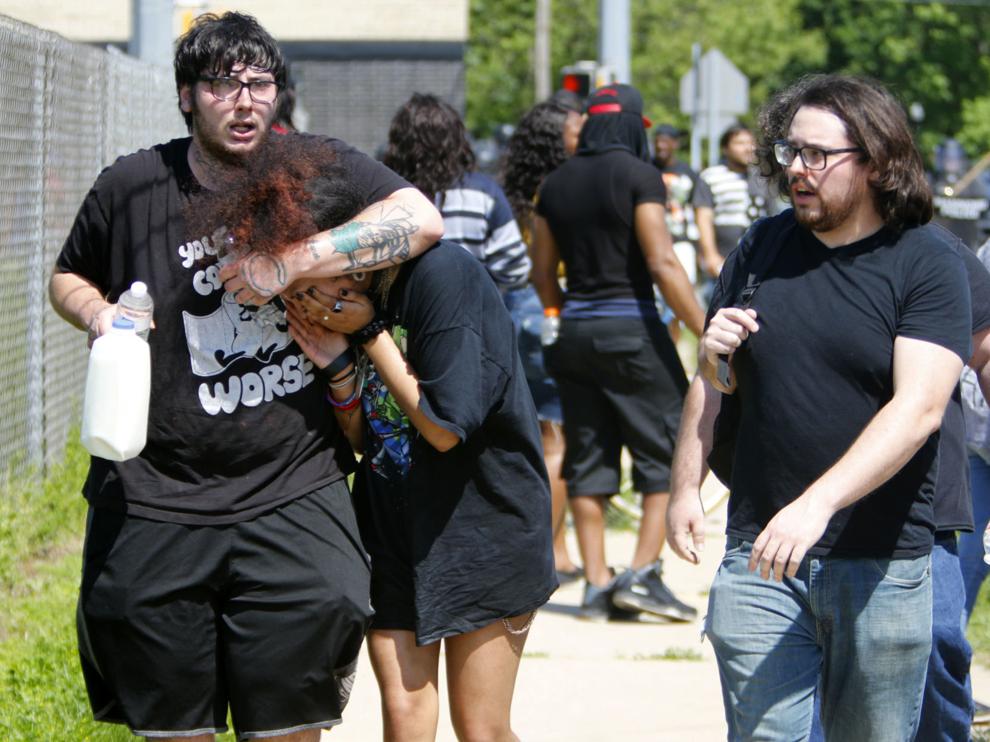 Lake Central peaceful protest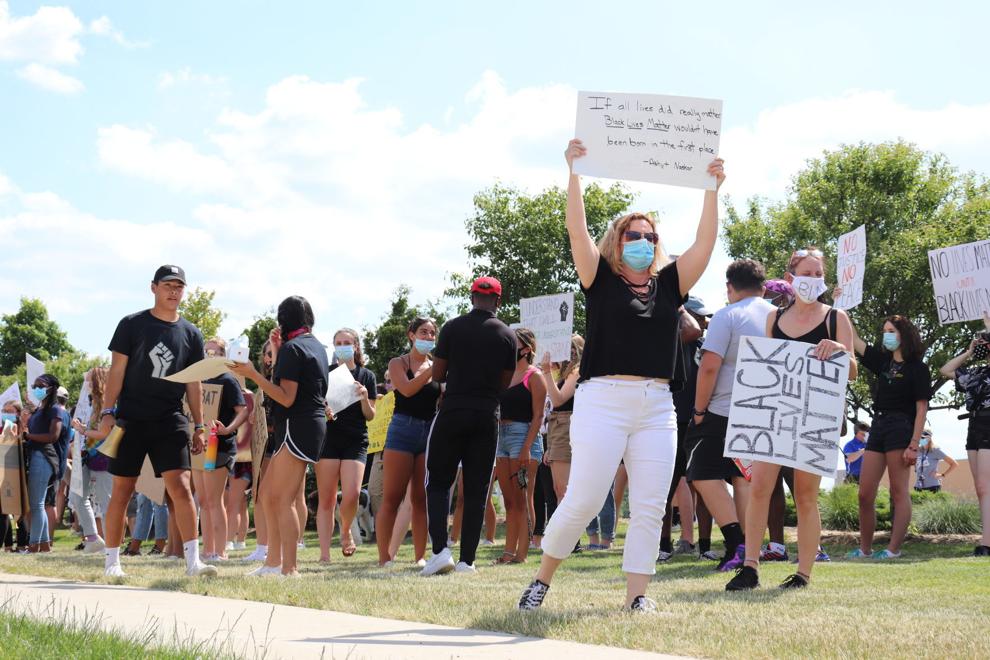 Lake Central peaceful protest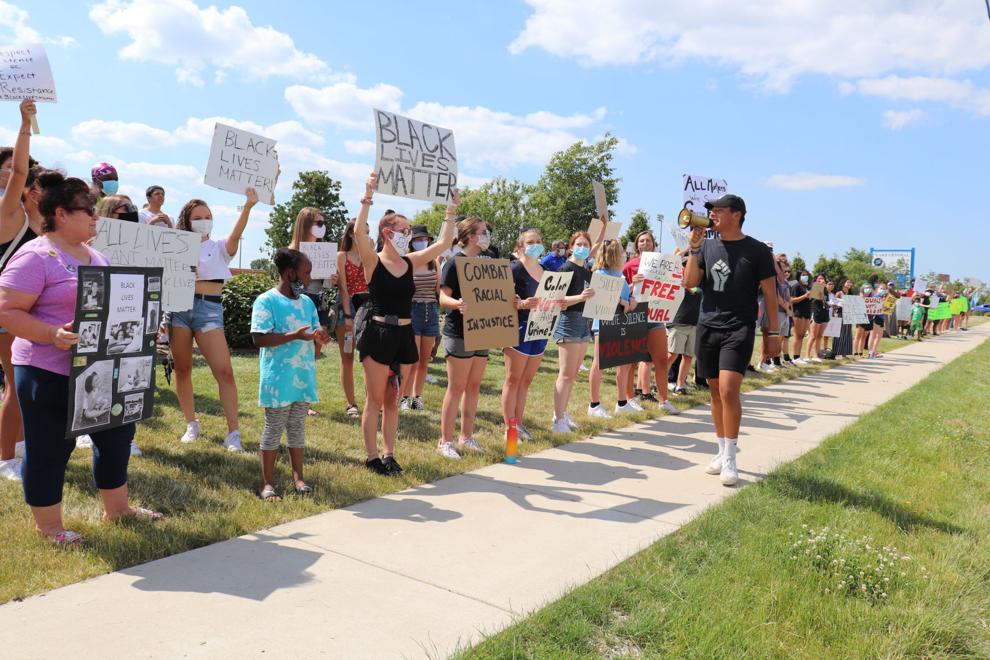 Lake Central peaceful protest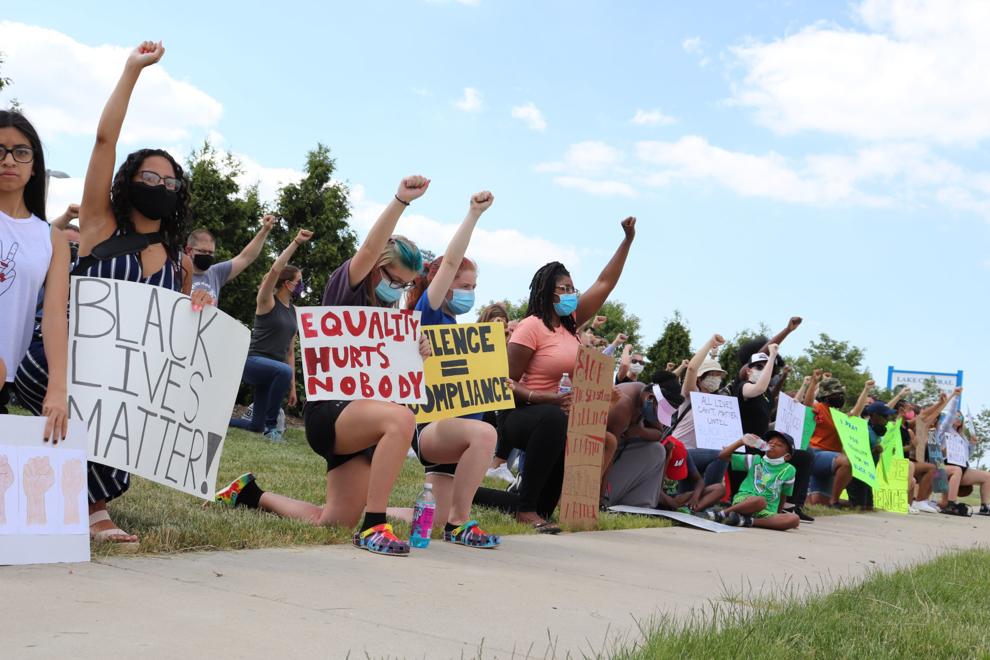 Lake Central peaceful protest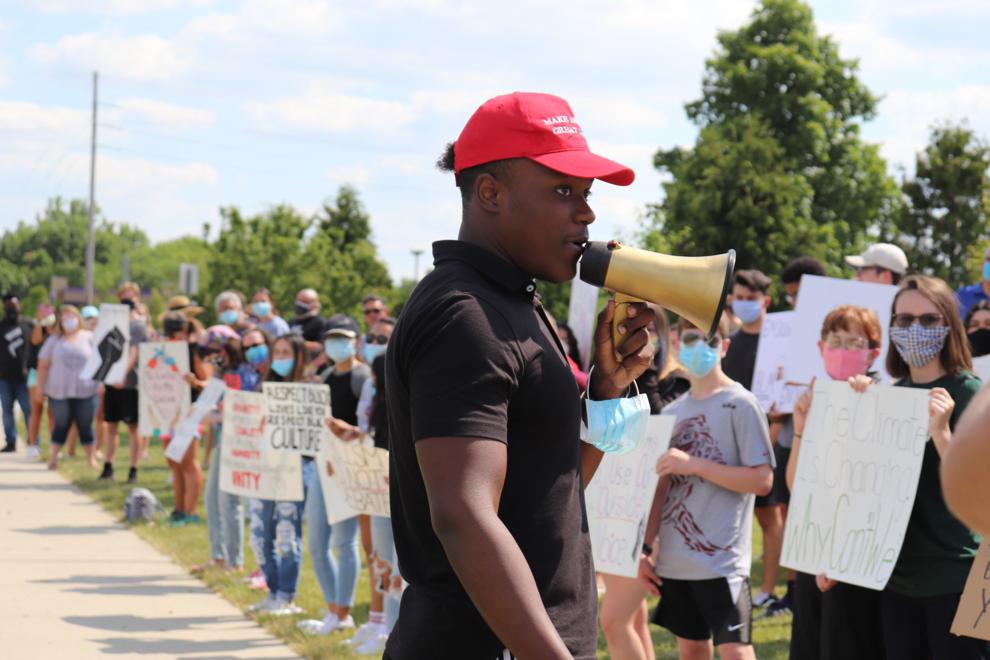 Valparaiso protest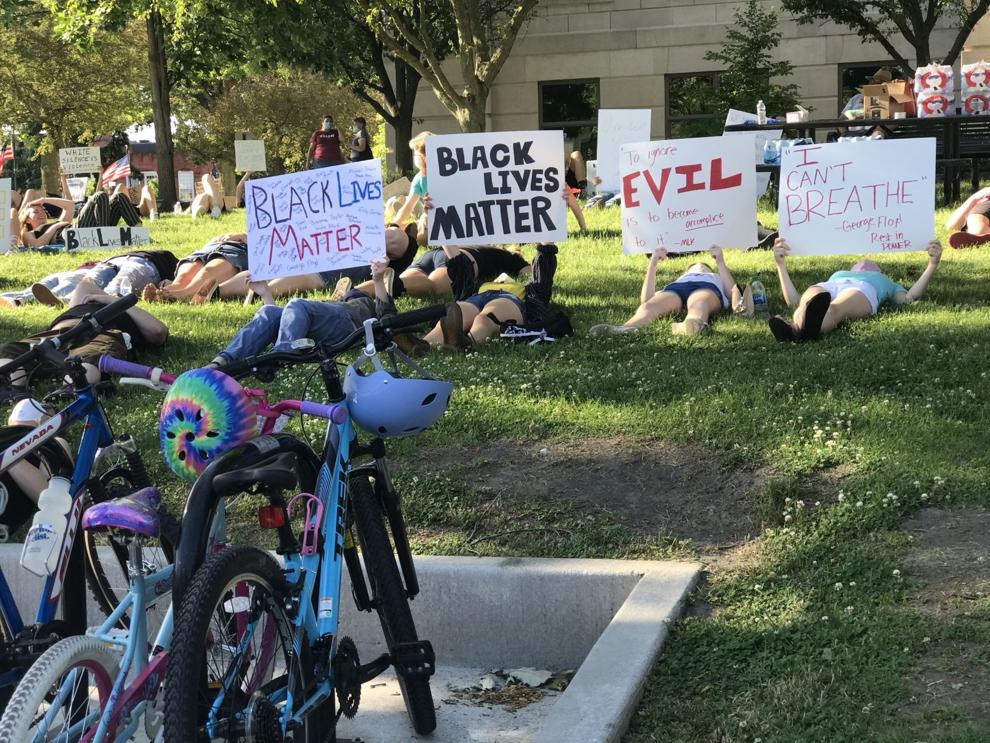 Valparaiso protest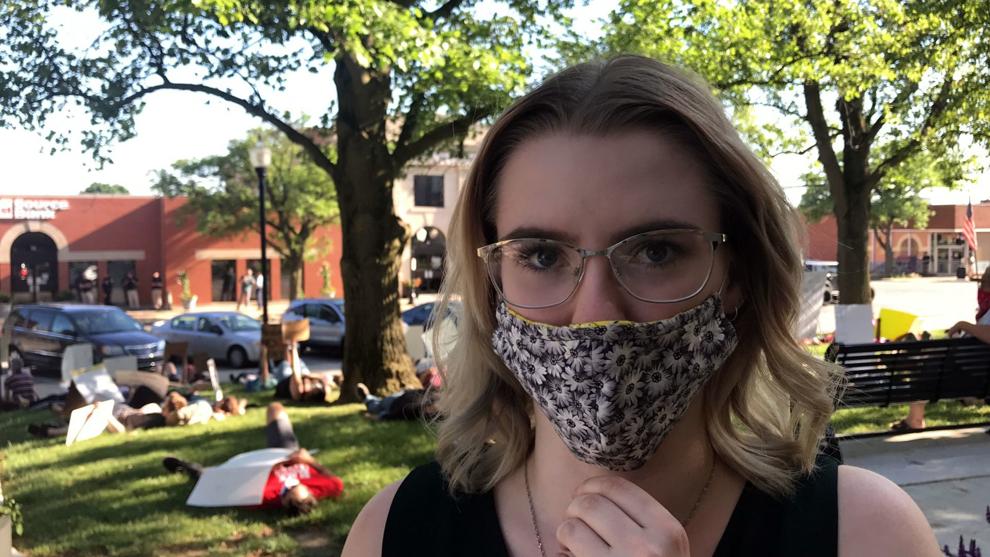 Valparaiso protest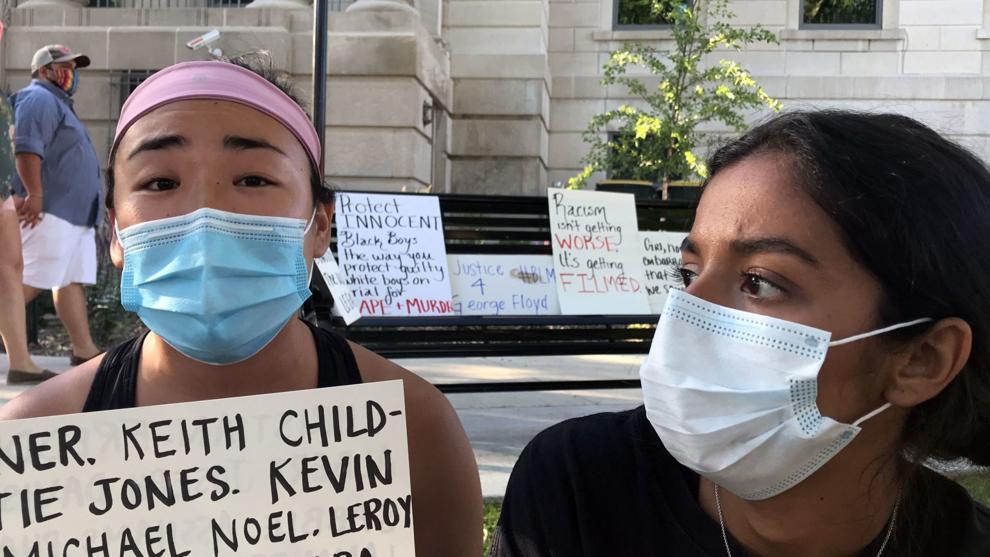 Valparaiso protest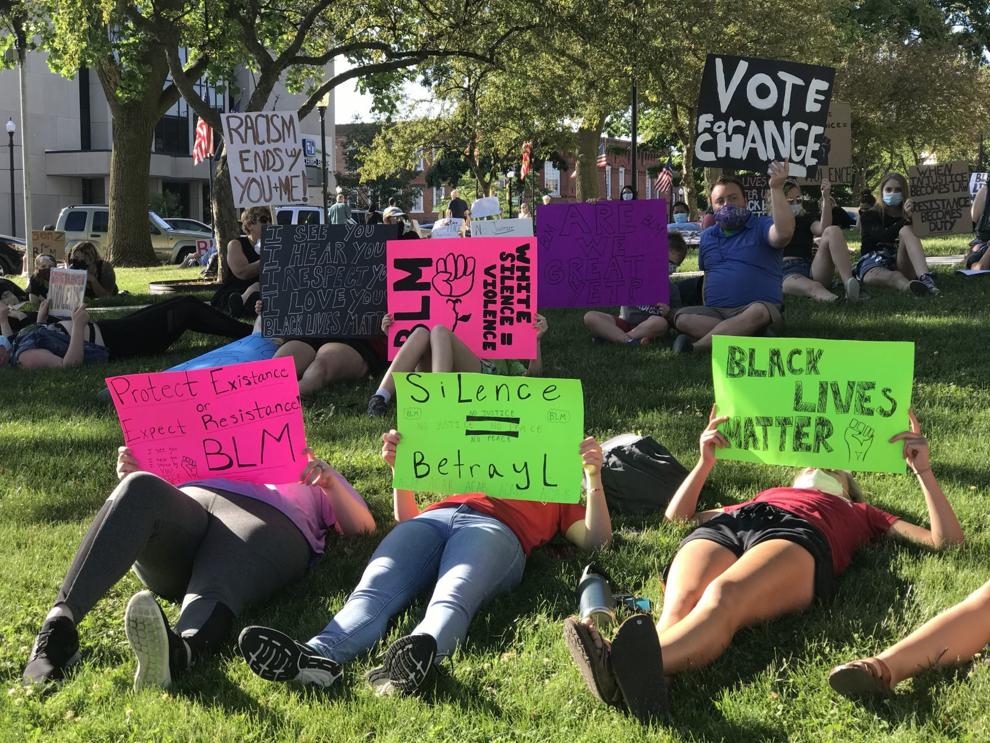 Valparaiso protest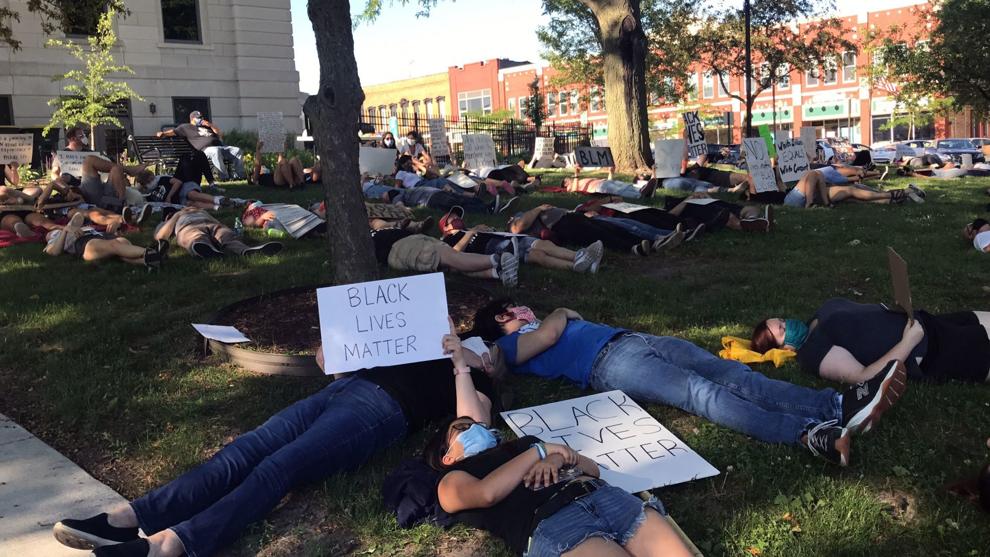 Lake Station Black Lives Matter protest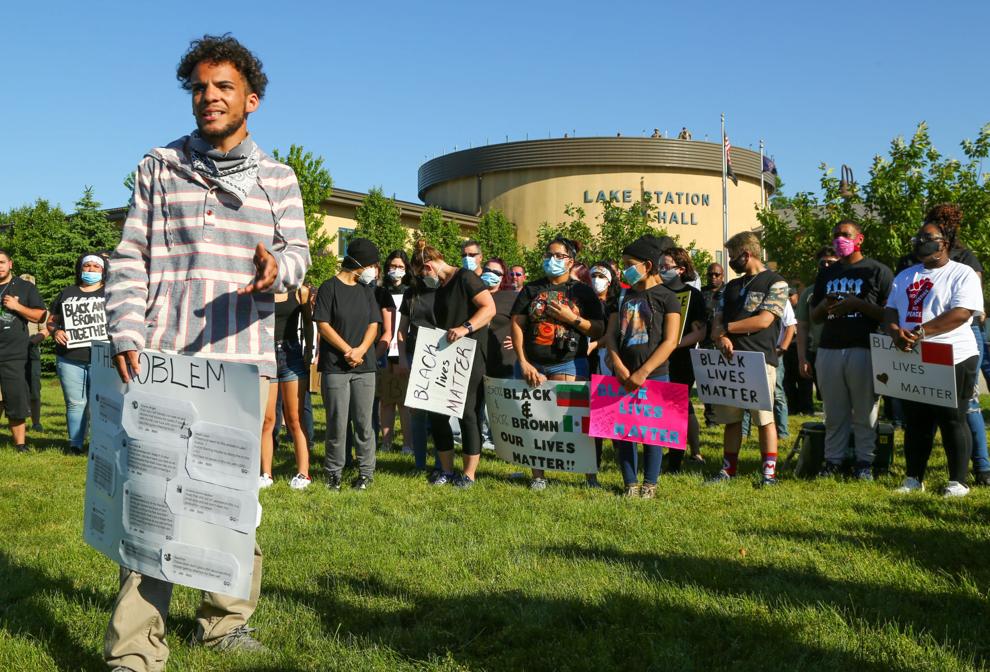 Lake Station Black Lives Matter protest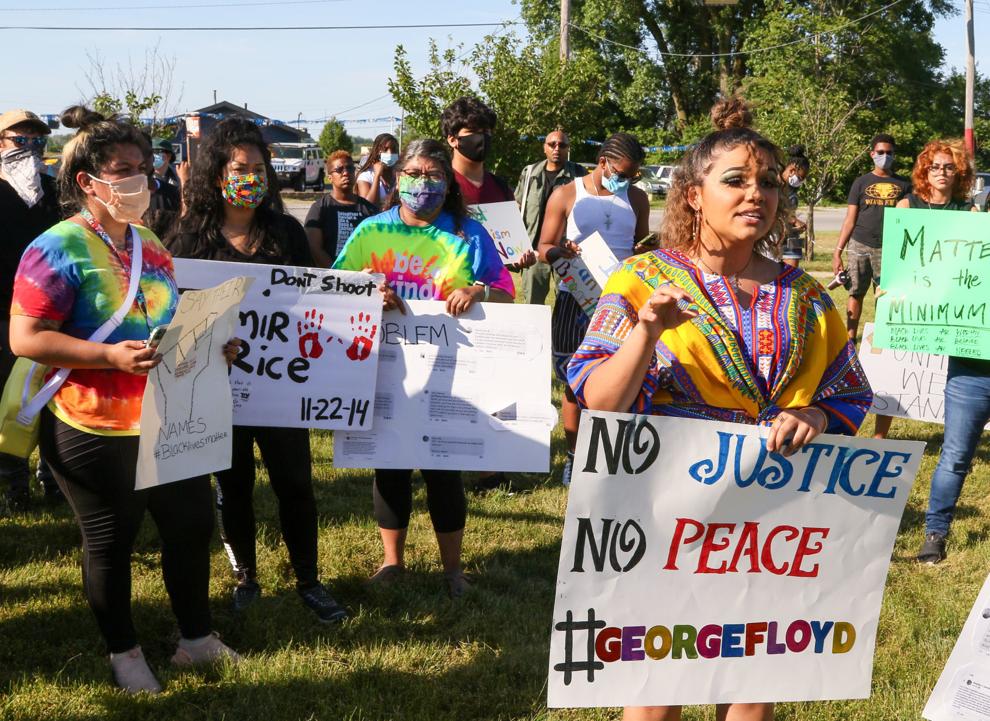 Baptist Ministers Conference of Gary and Vicinity protest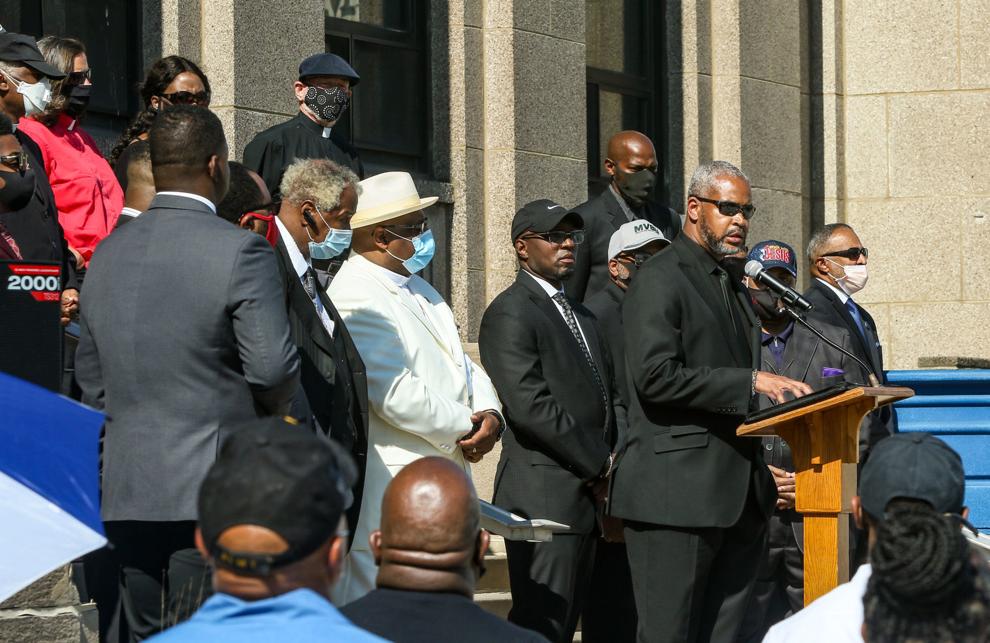 Lake Station Black Lives Matter protest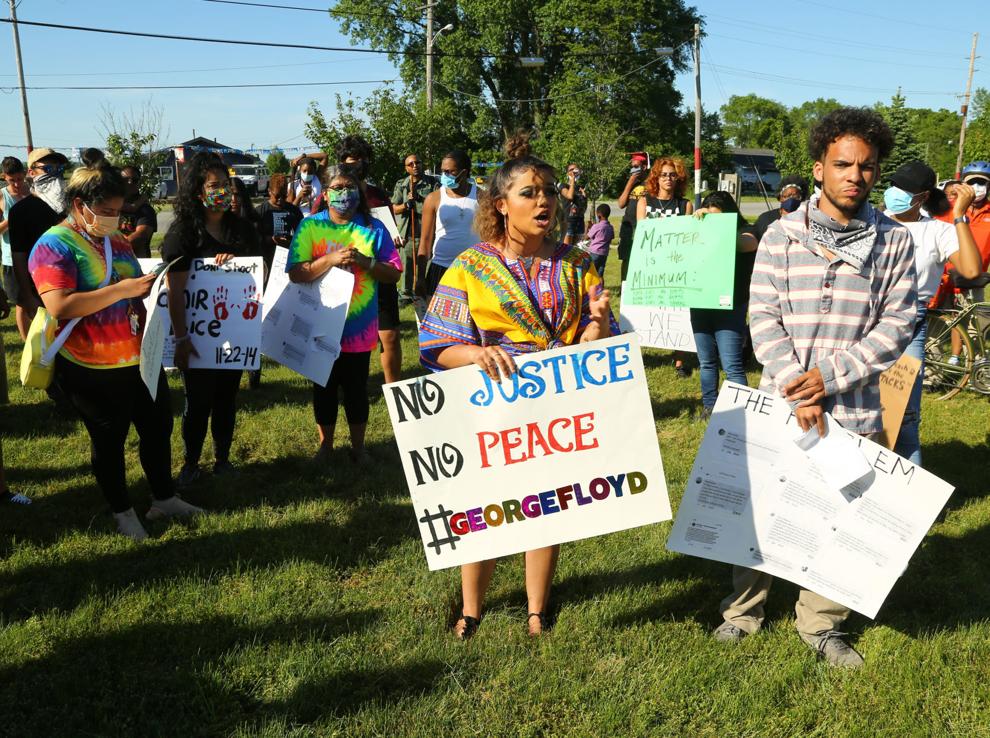 Baptist Ministers Conference of Gary and Vicinity protest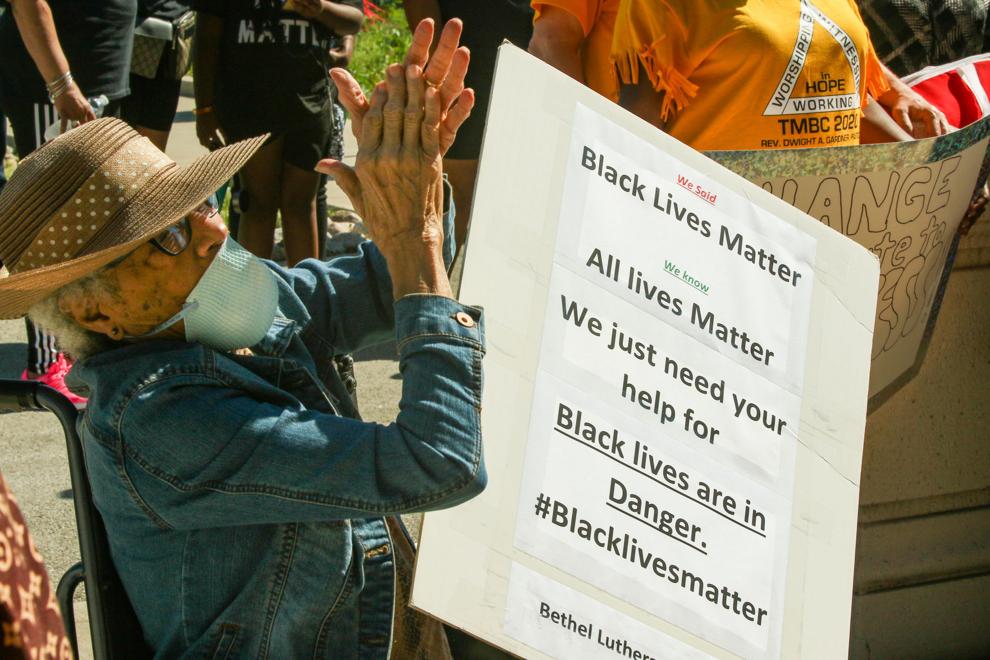 Lake Station Black Lives Matter protest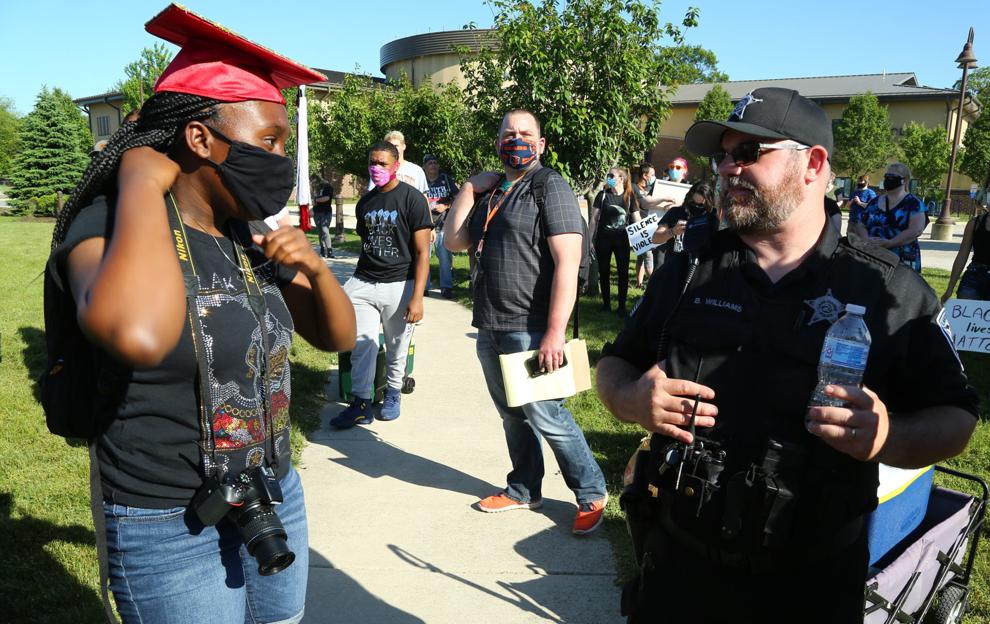 Lake Station Black Lives Matter protest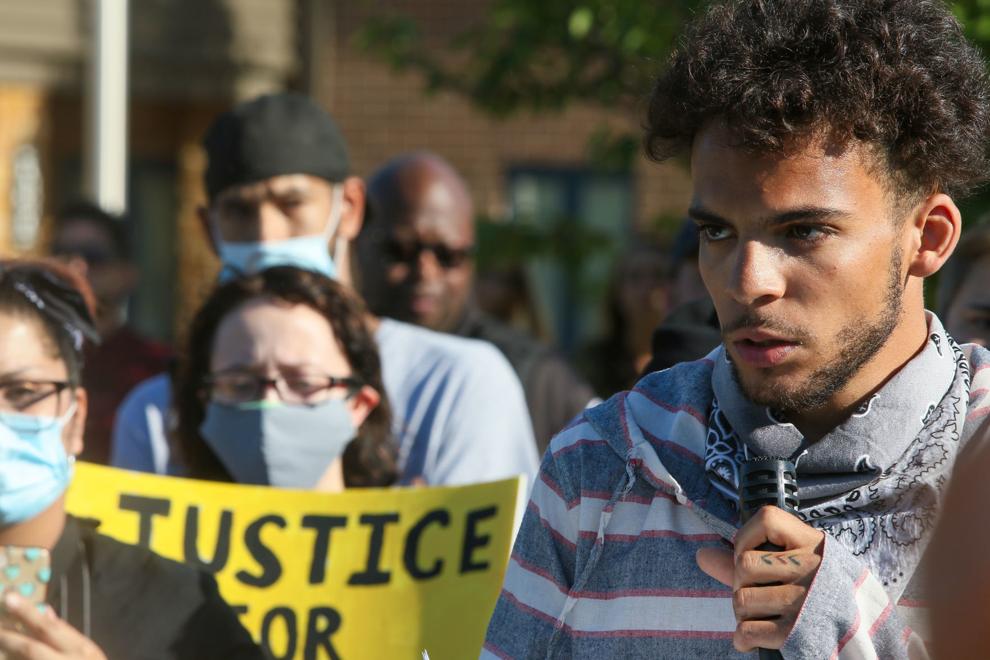 Baptist Ministers Conference of Gary and Vicinity protest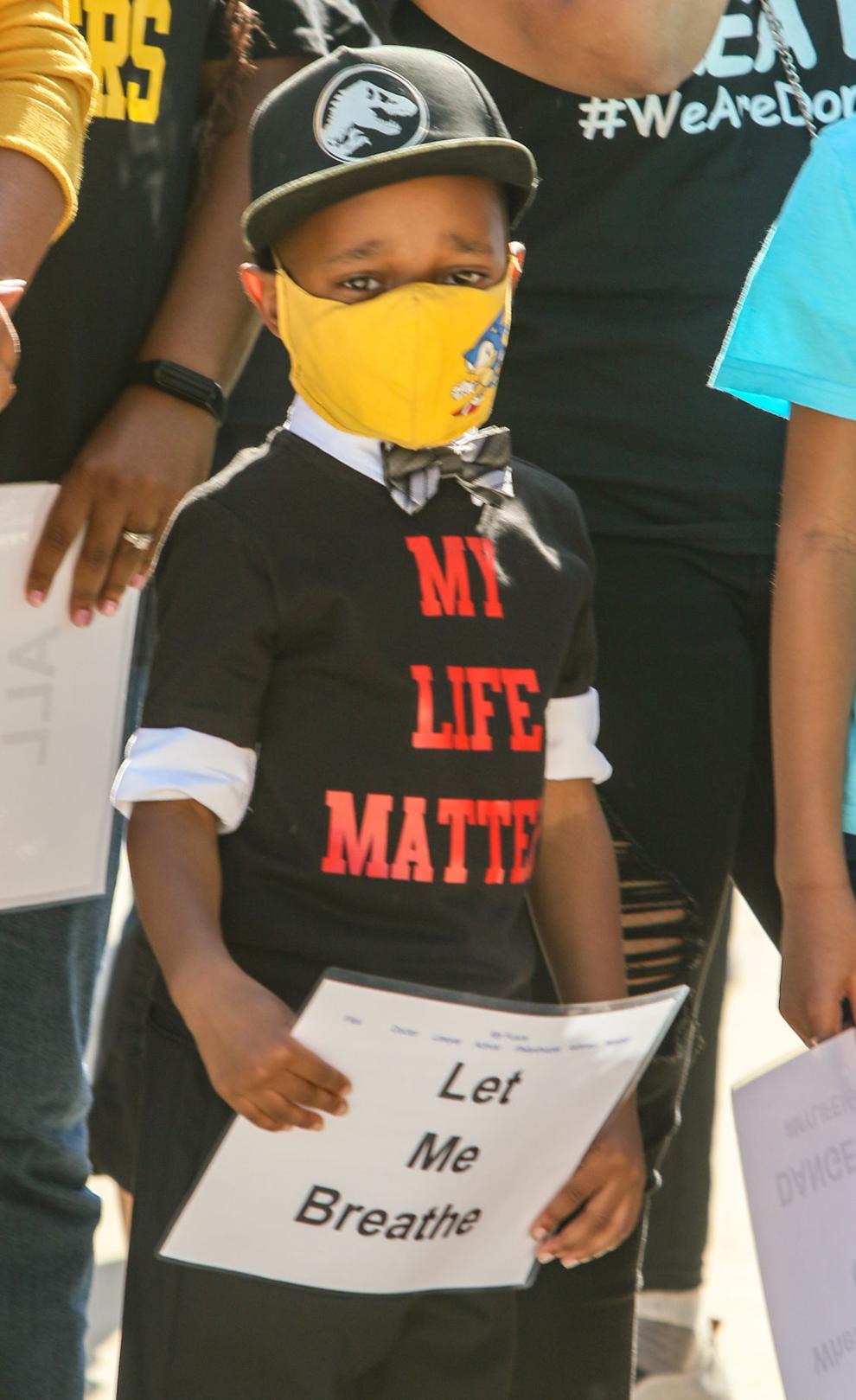 Lake Station Black Lives Matter protest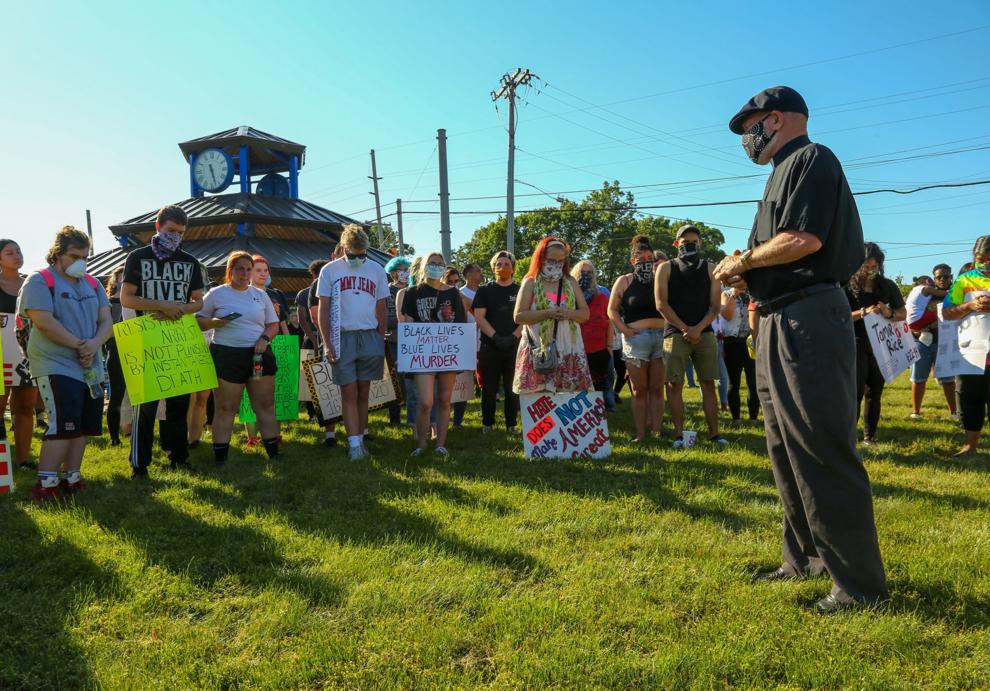 Baptist Ministers Conference of Gary and Vicinity protest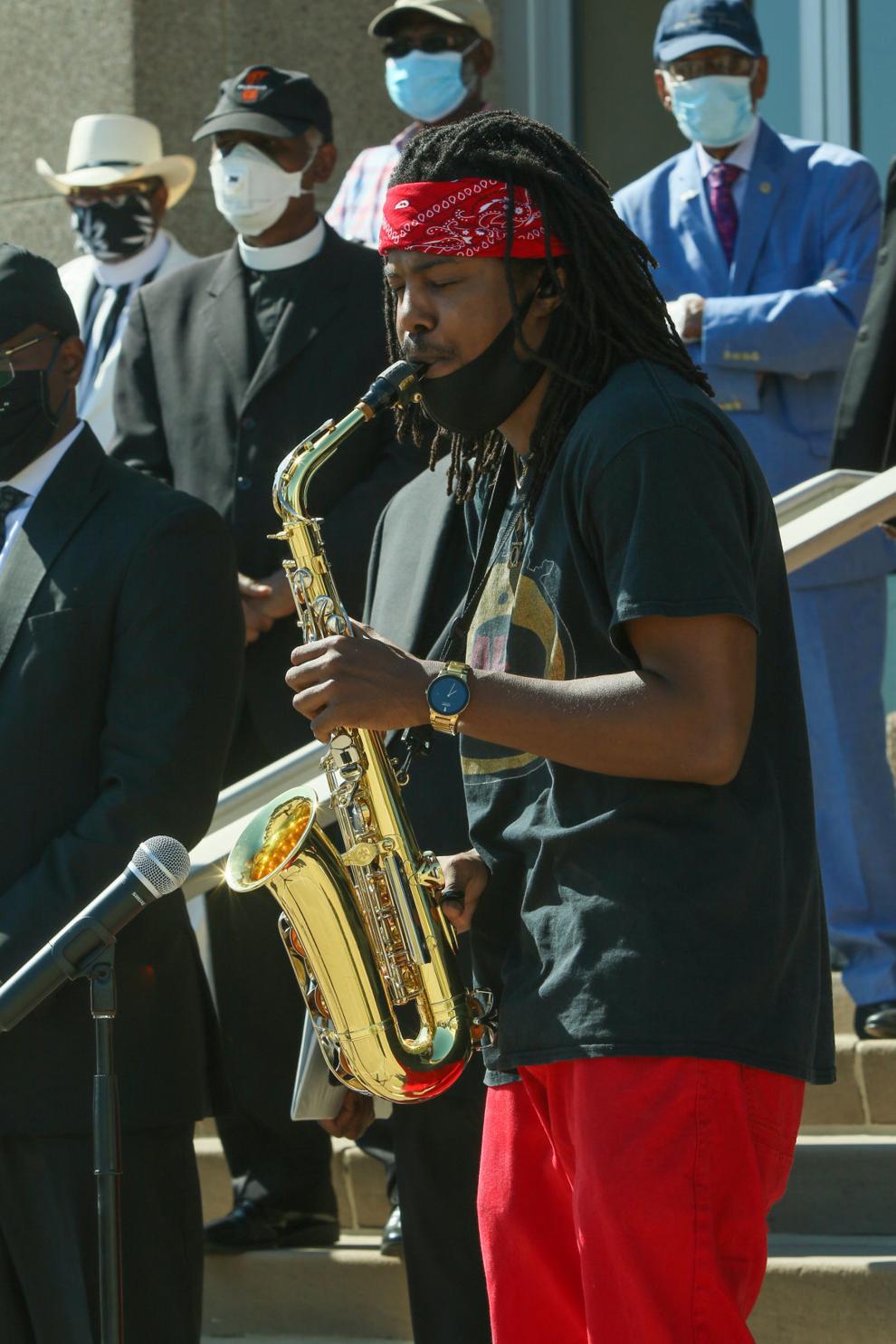 Baptist Ministers Conference of Gary and Vicinity protest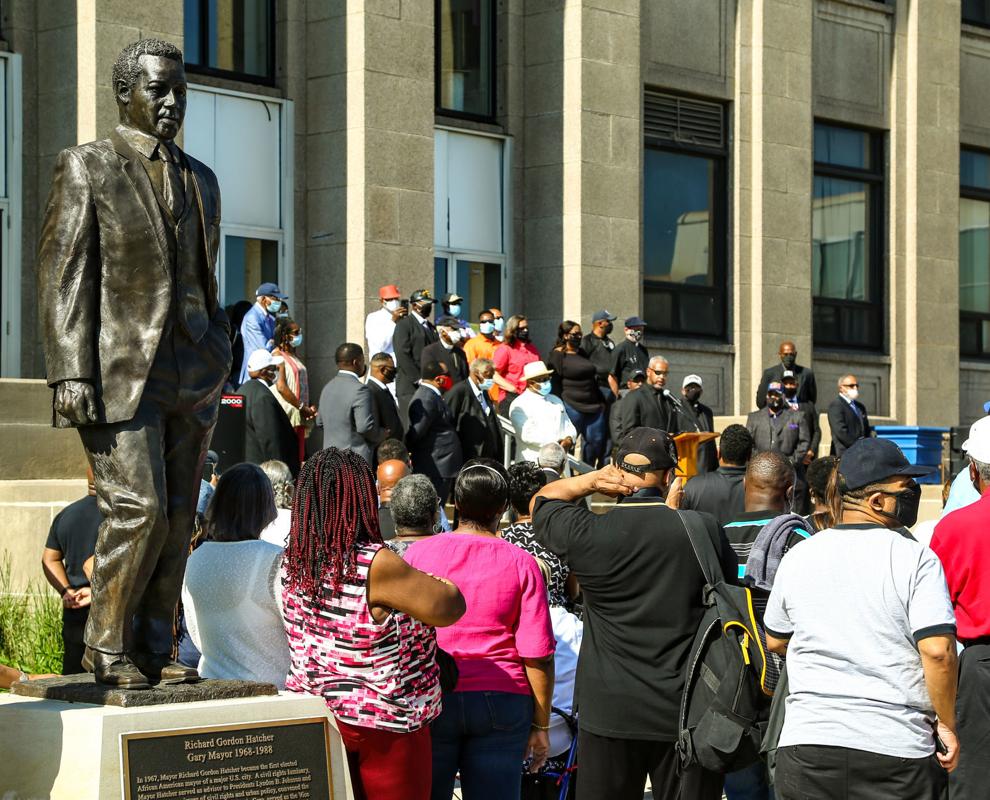 Griffith rally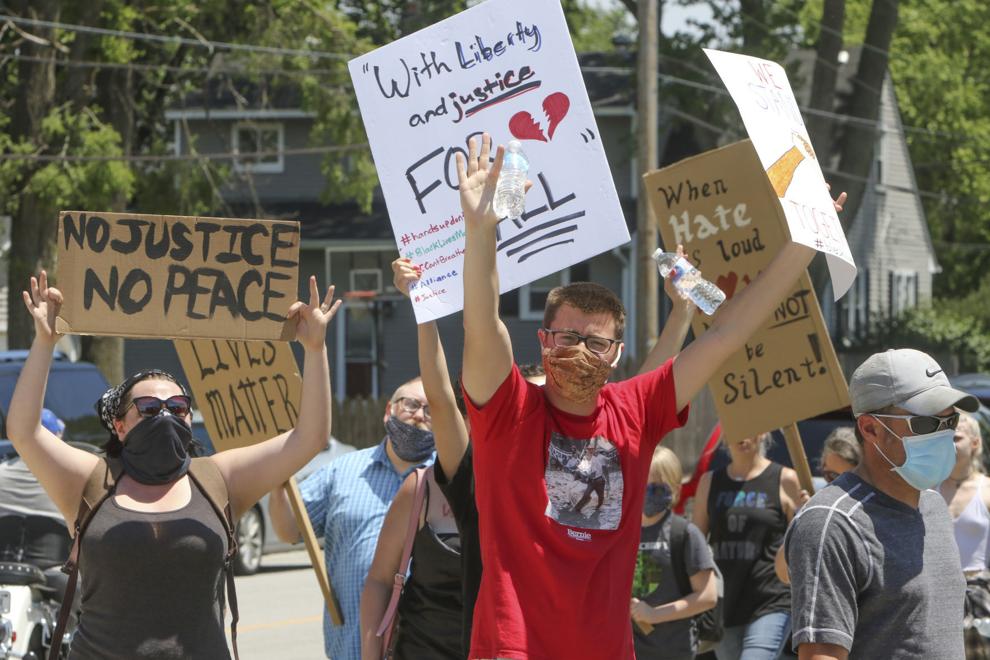 Griffith rally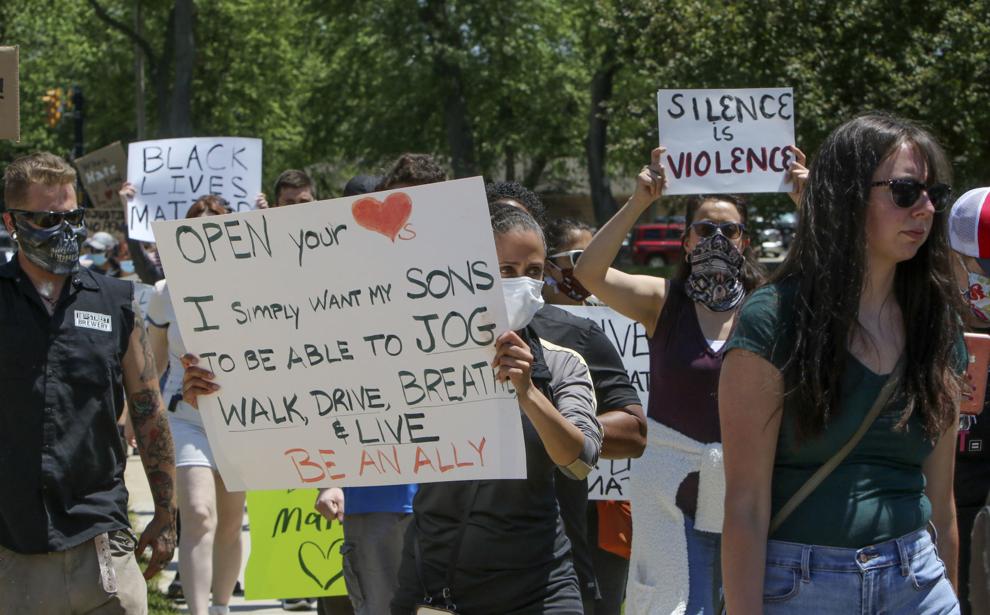 Griffith rally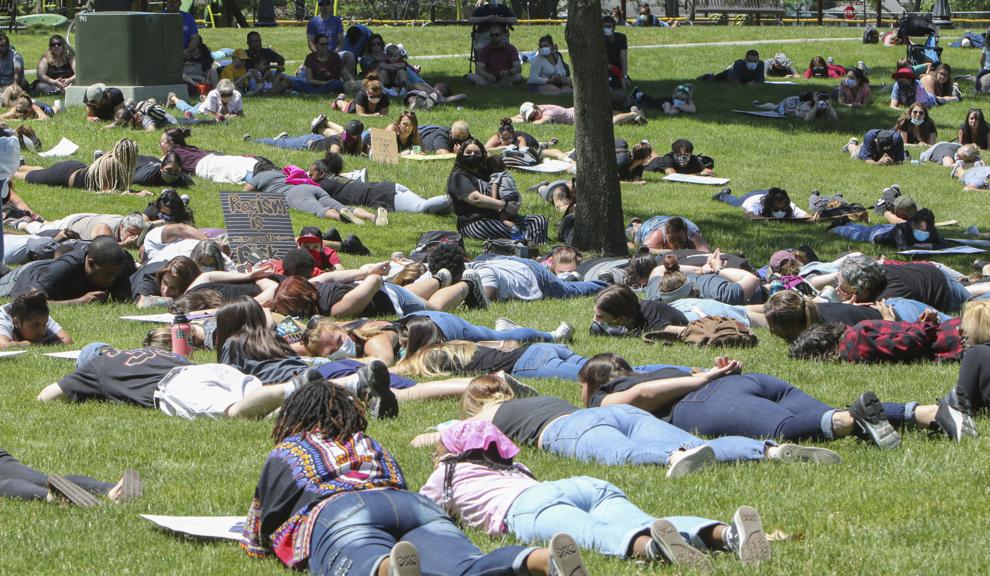 Griffith rally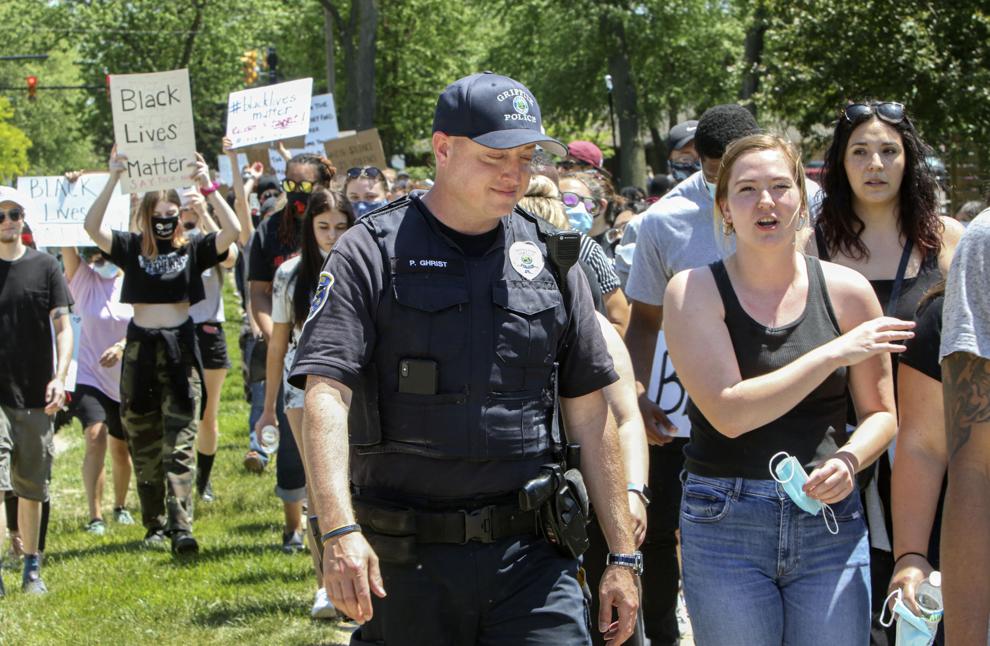 Griffith rally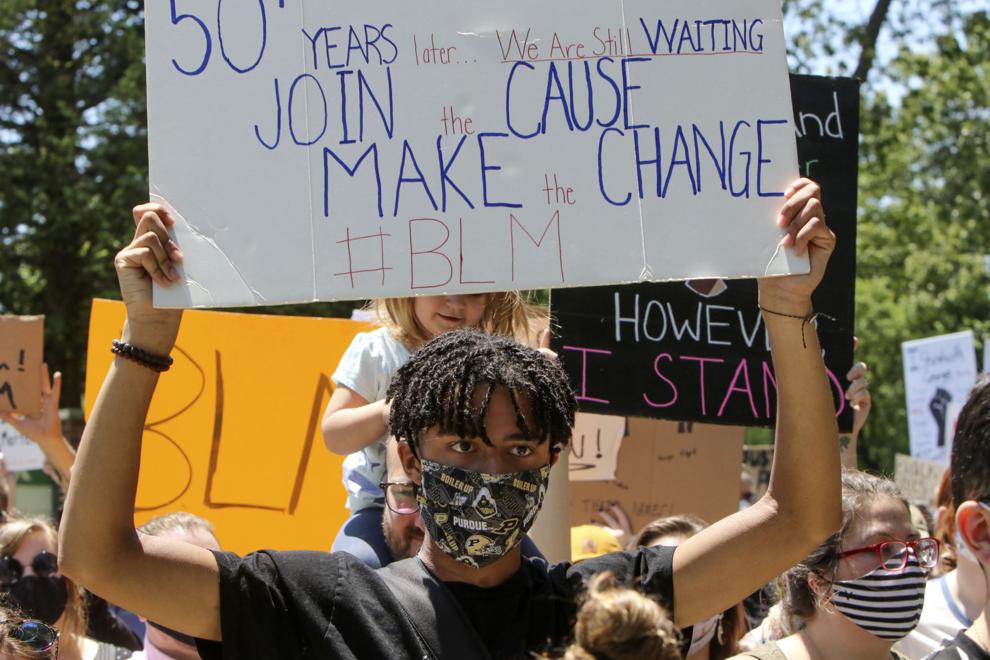 Griffith rally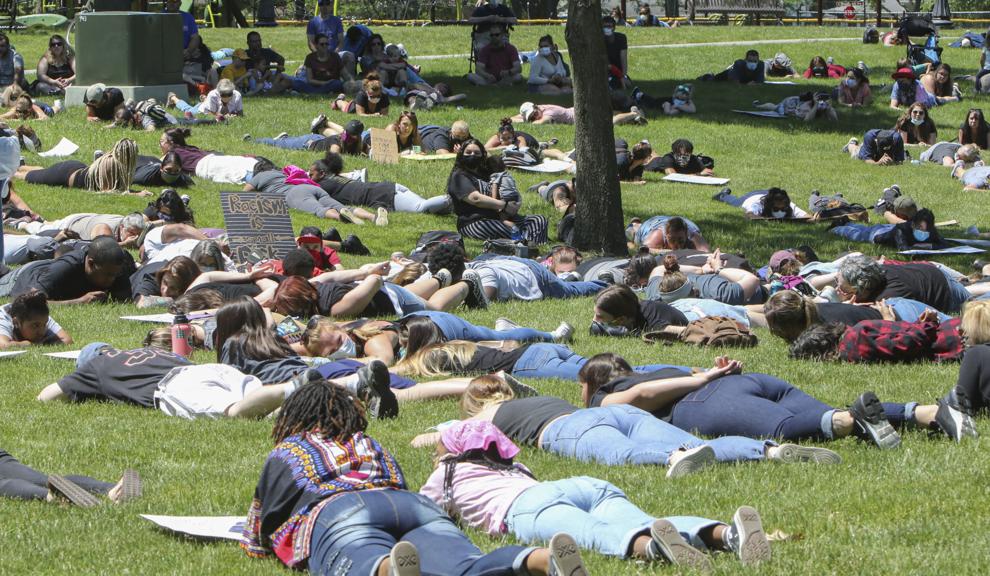 Griffith rally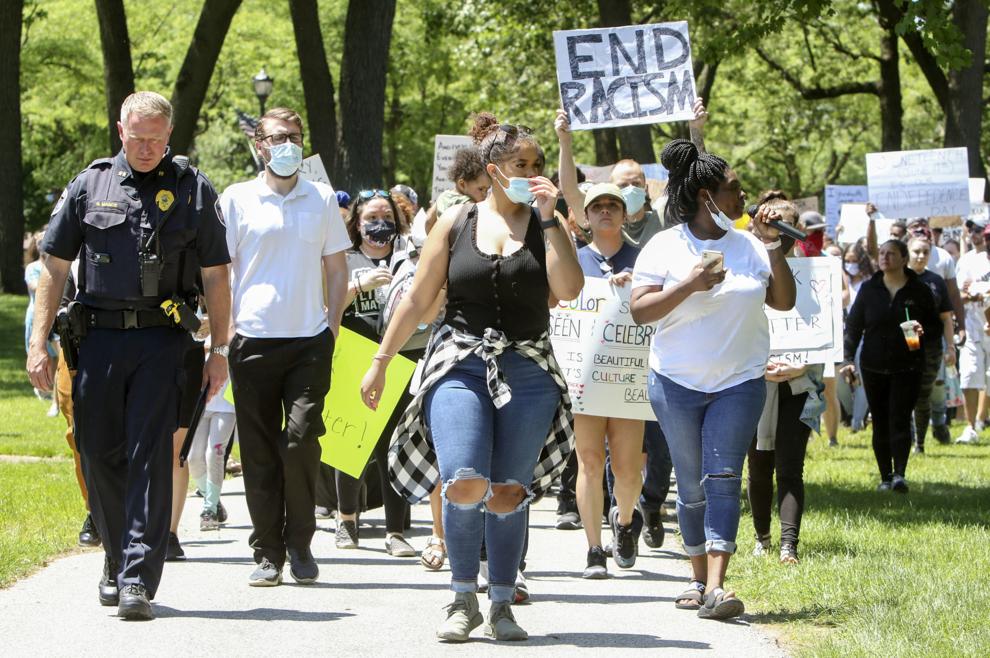 Griffith protest cell snap John Luke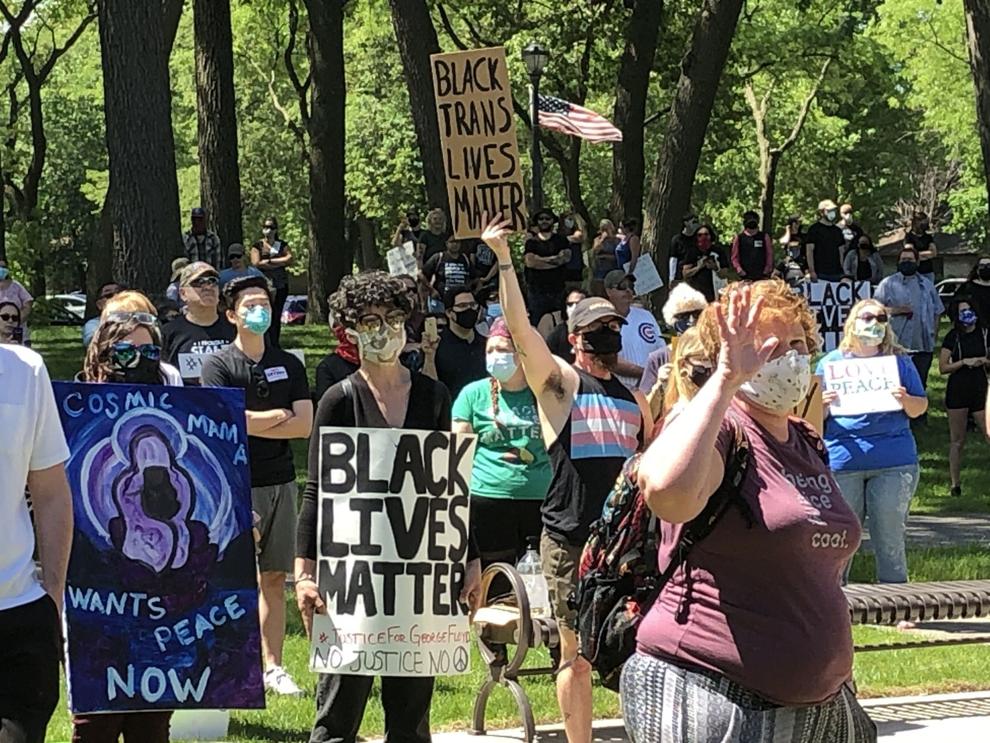 Valparaiso Black Lives Matter protest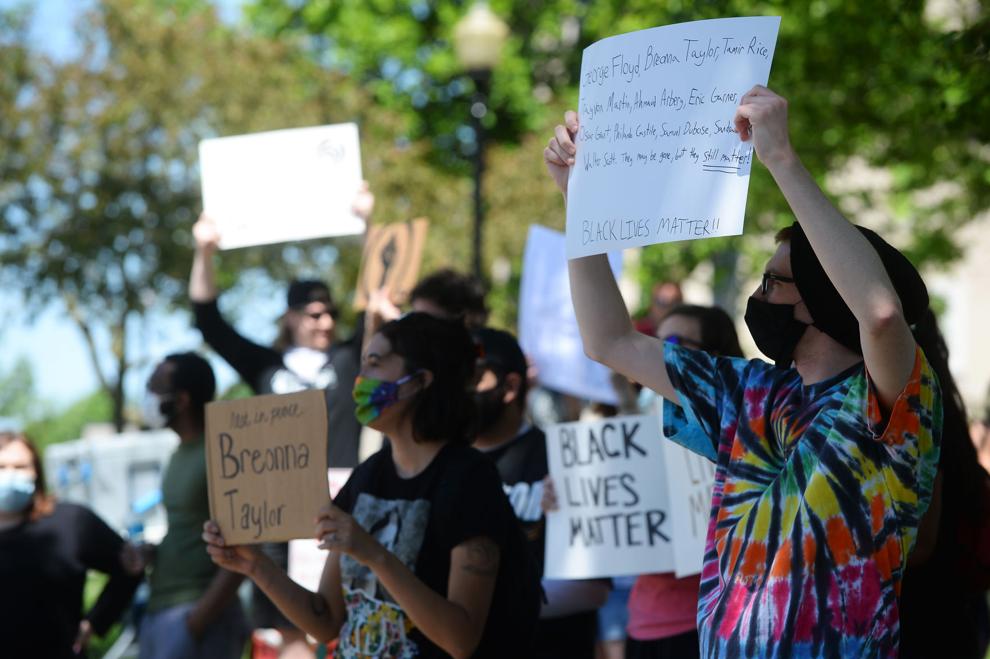 Valparaiso Black Lives Matter protest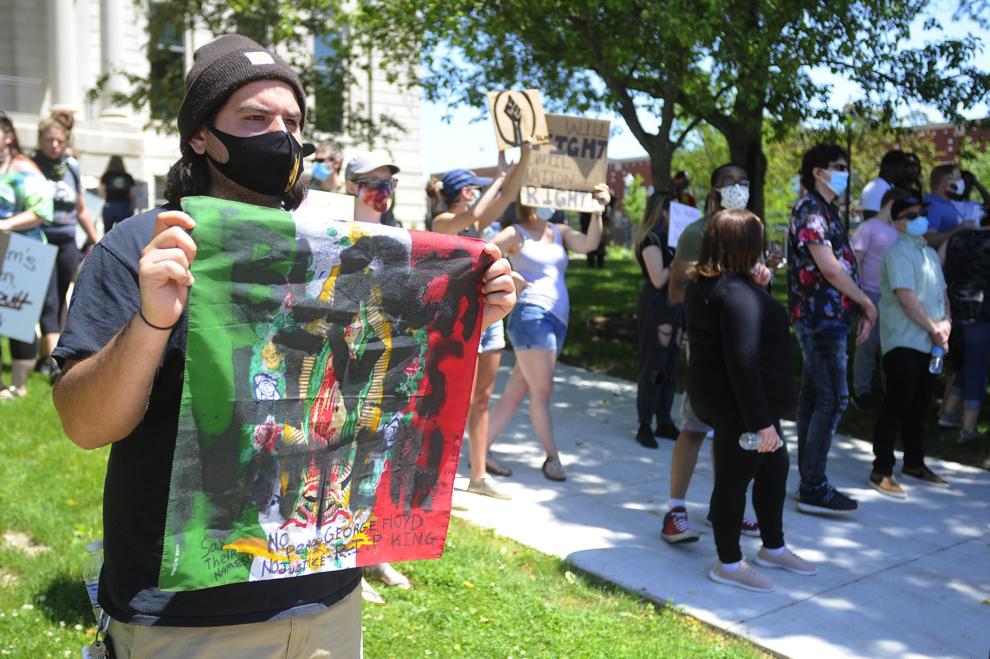 Valparaiso Black Lives Matter protest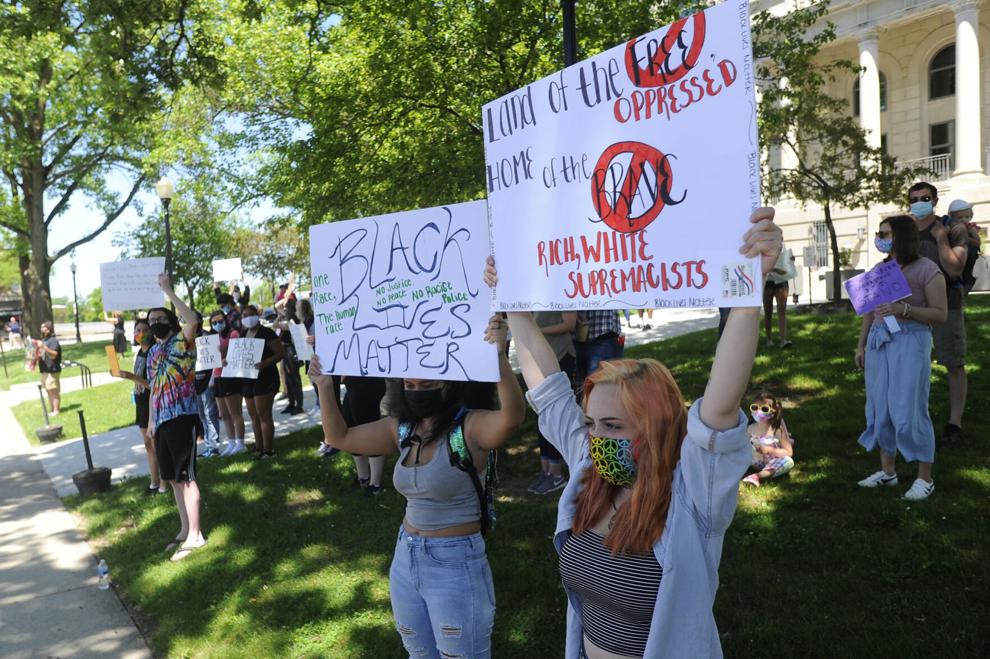 Valparaiso Black Lives Matter protest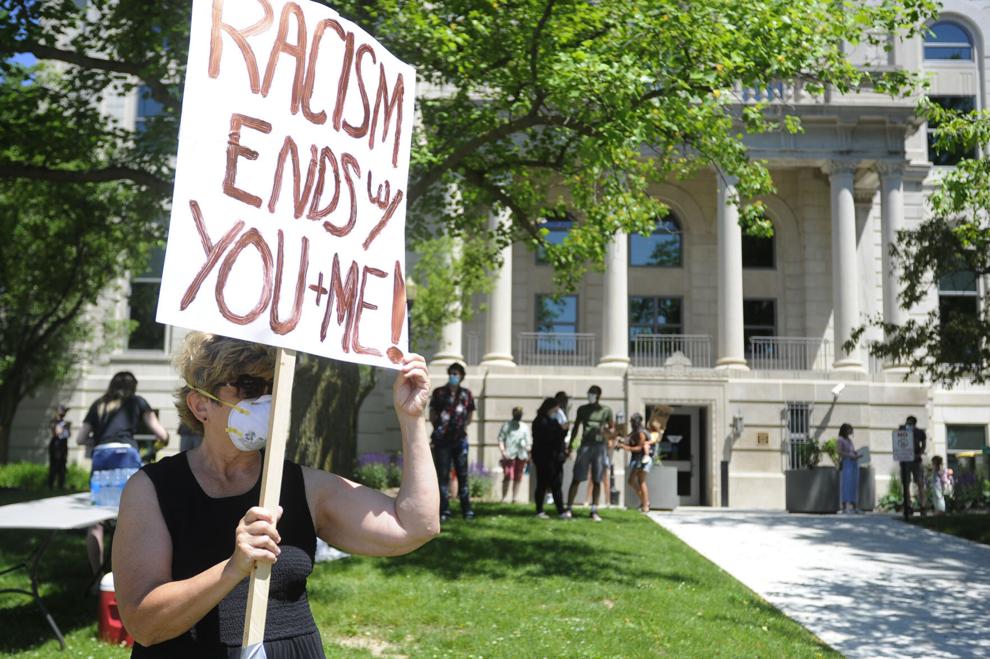 NWI residents gather in Crown Point in remembrance of Breonna Taylor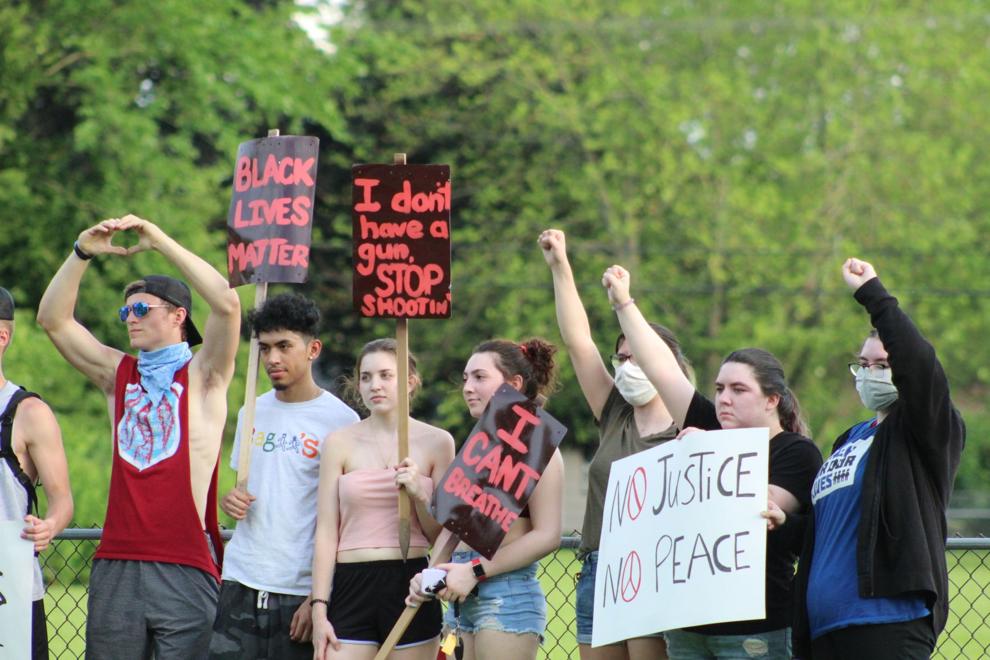 Munster Black Lives Matter rally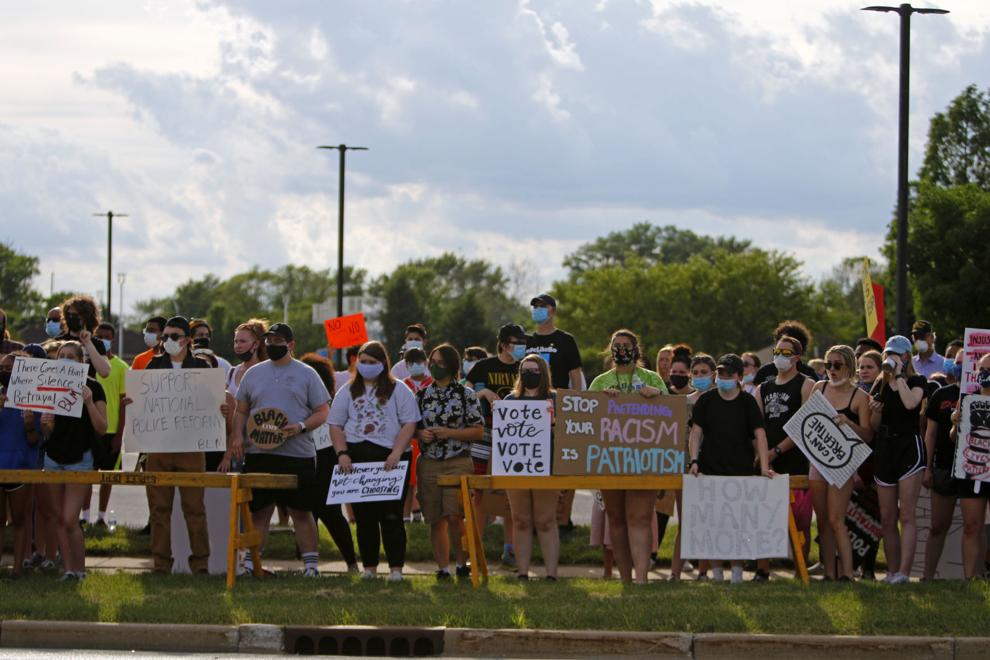 Munster Black Lives Matter rally
Munster Black Lives Matter rally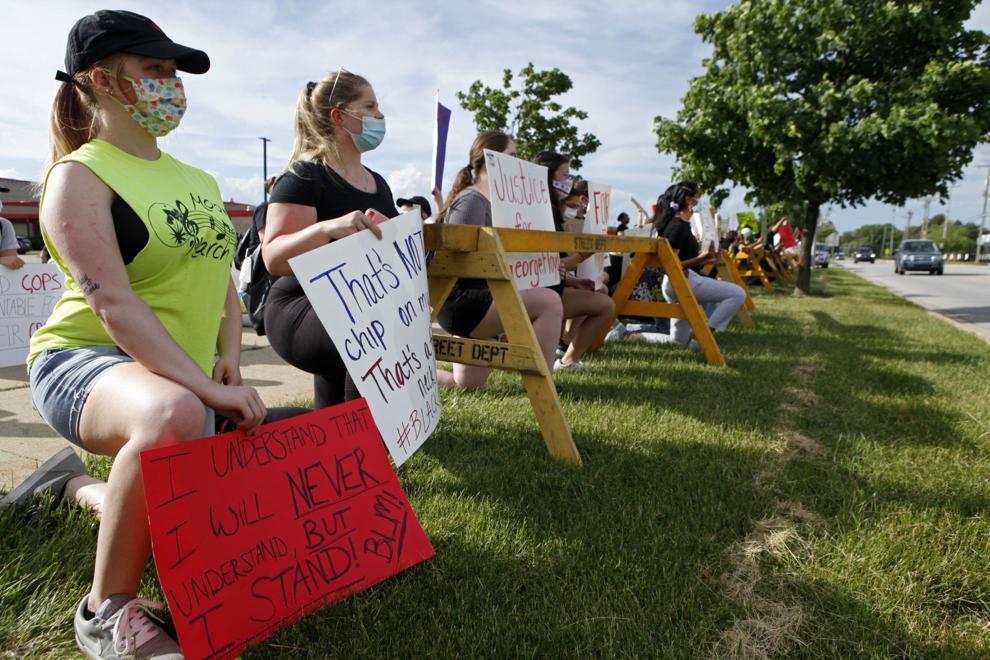 Munster Black Lives Matter rally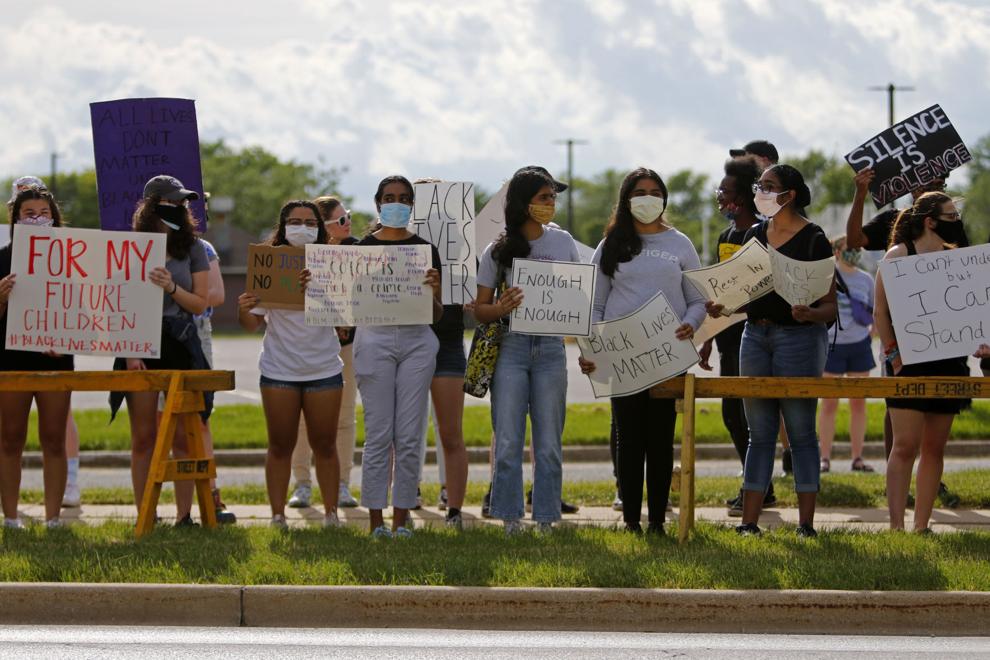 Munster Black Lives Matter rally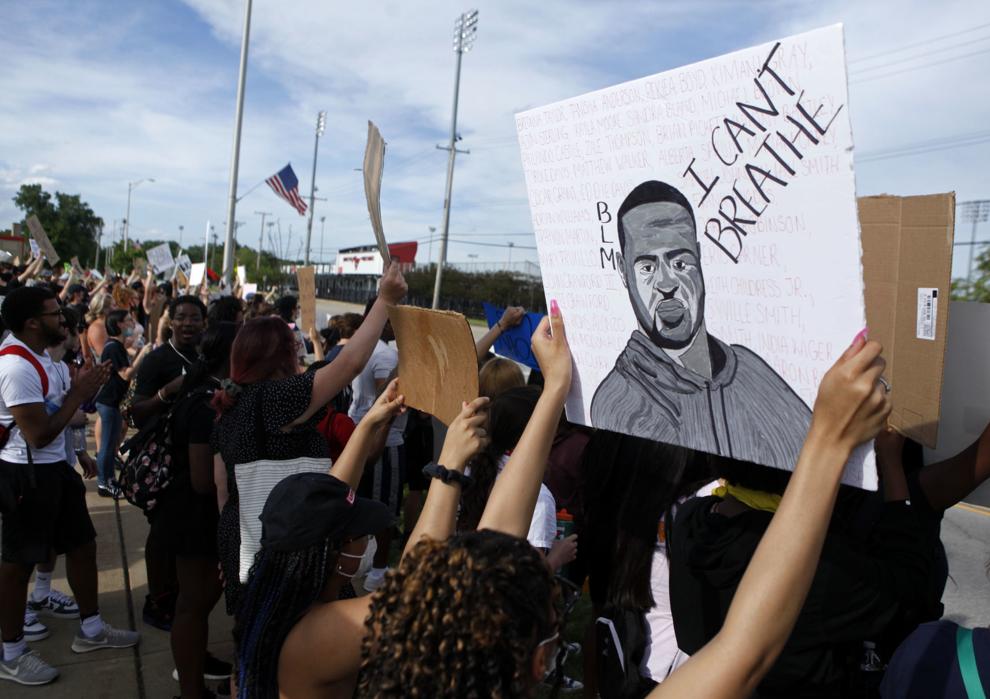 Munster Black Lives Matter rally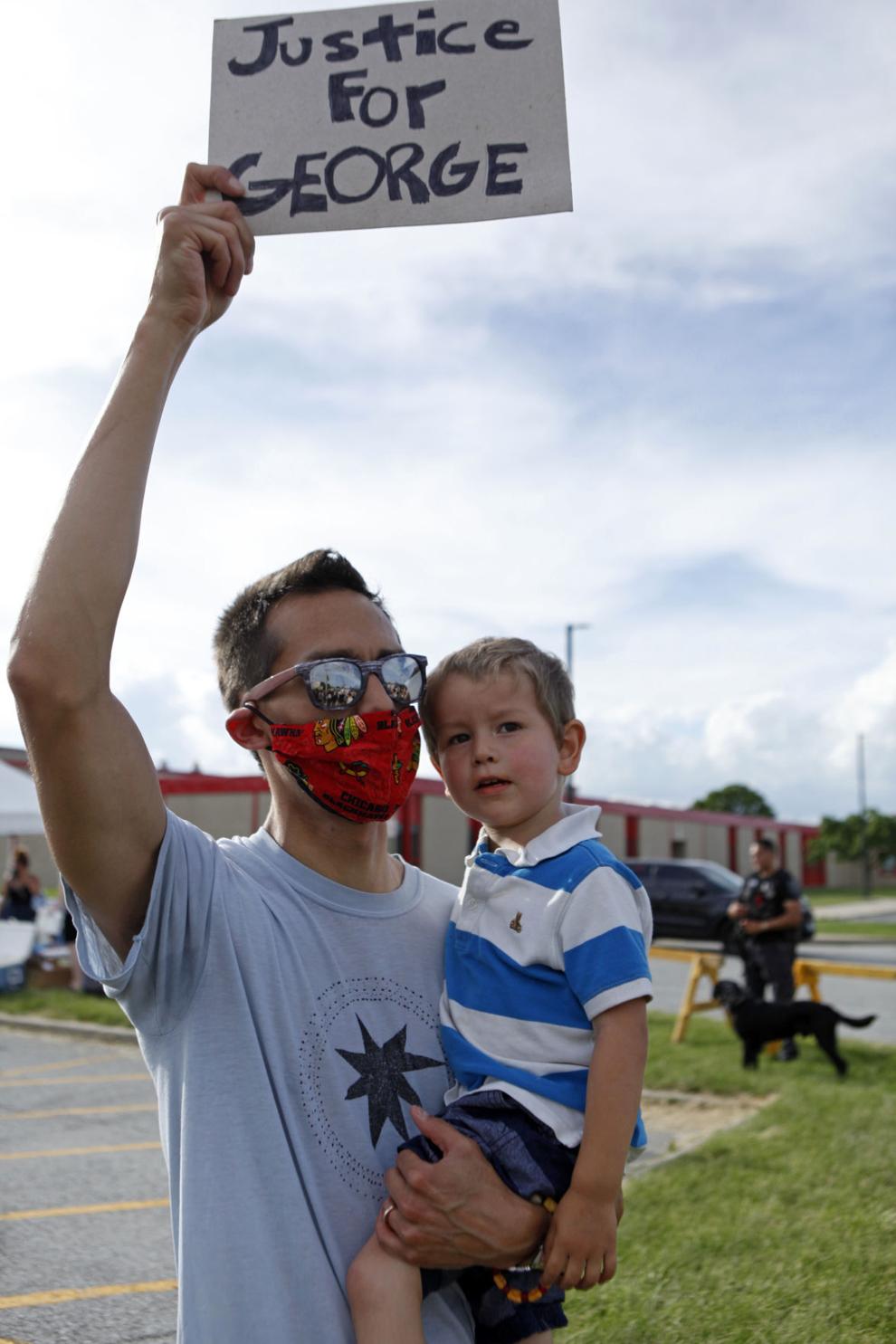 Munster Black Lives Matter rally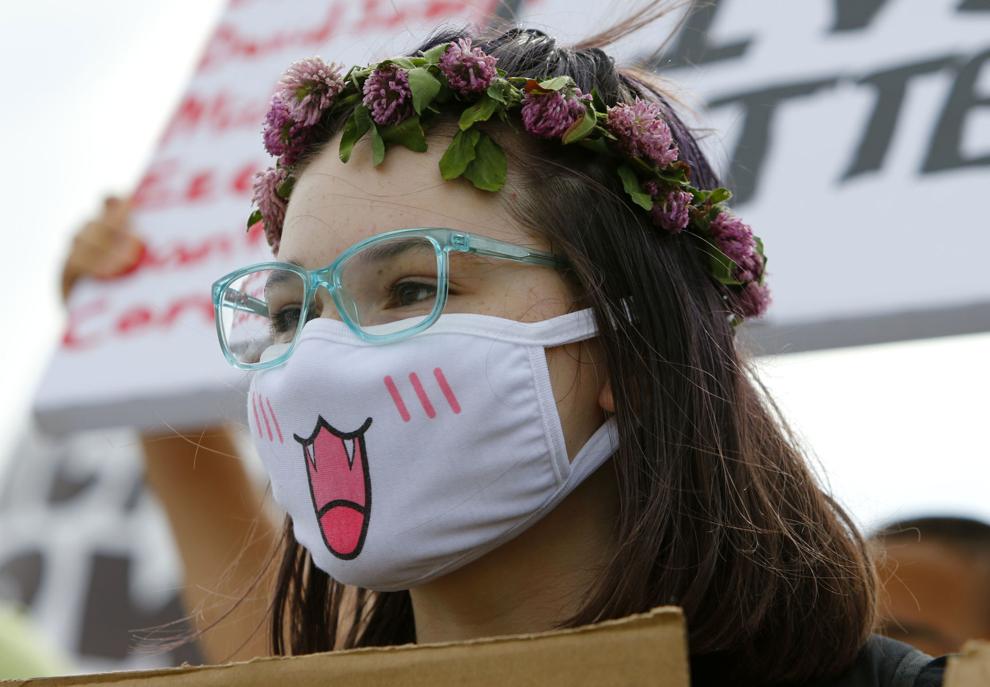 Munster Black Lives Matter rally
Munster Black Lives Matter rally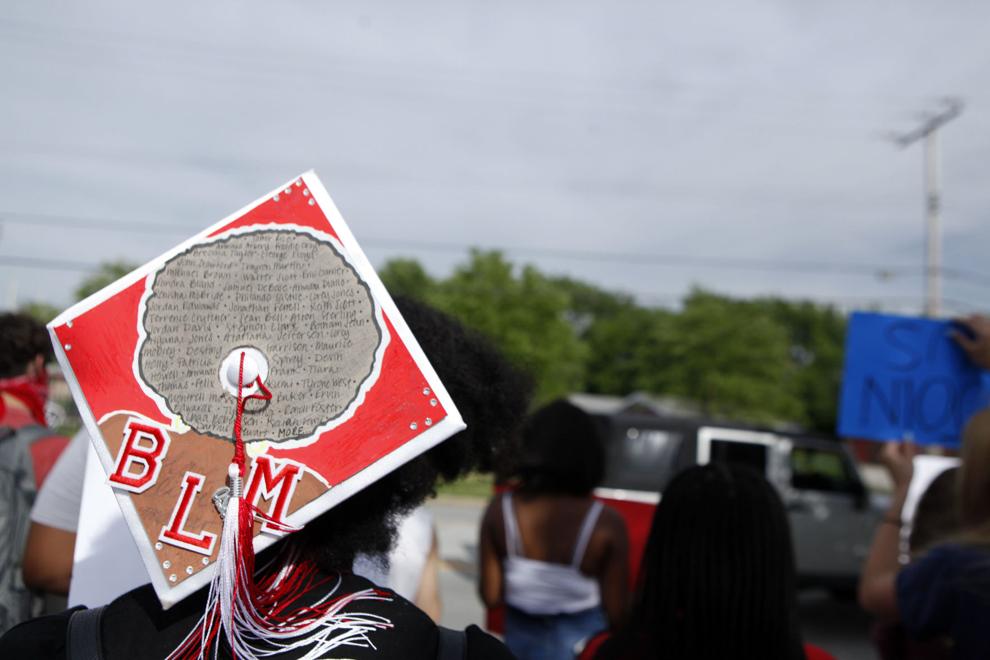 Munster Black Lives Matter rally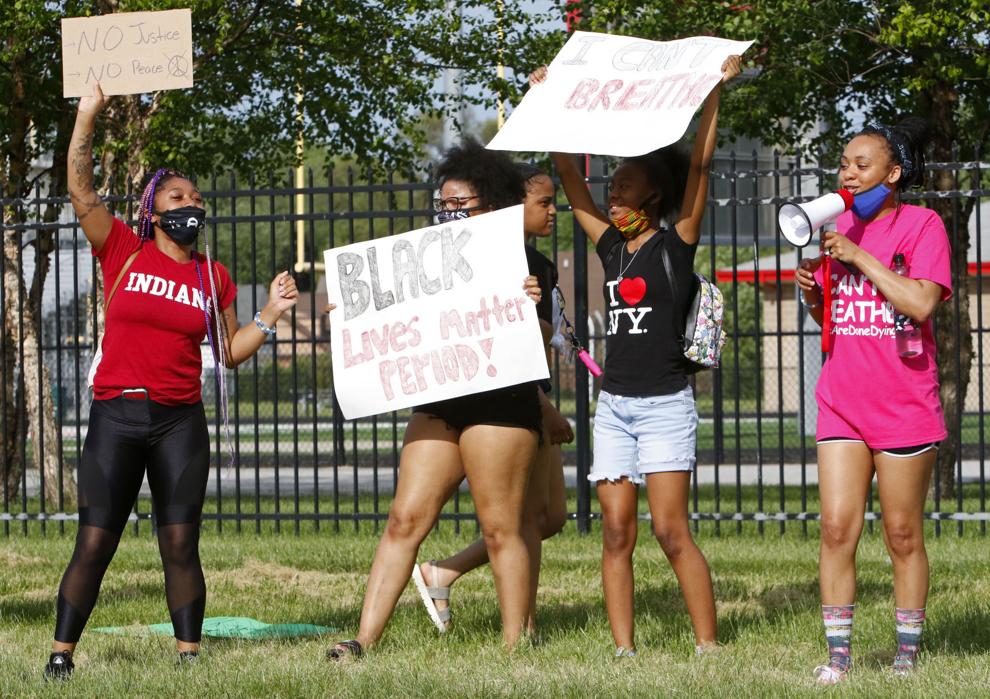 Munster Black Lives Matter rally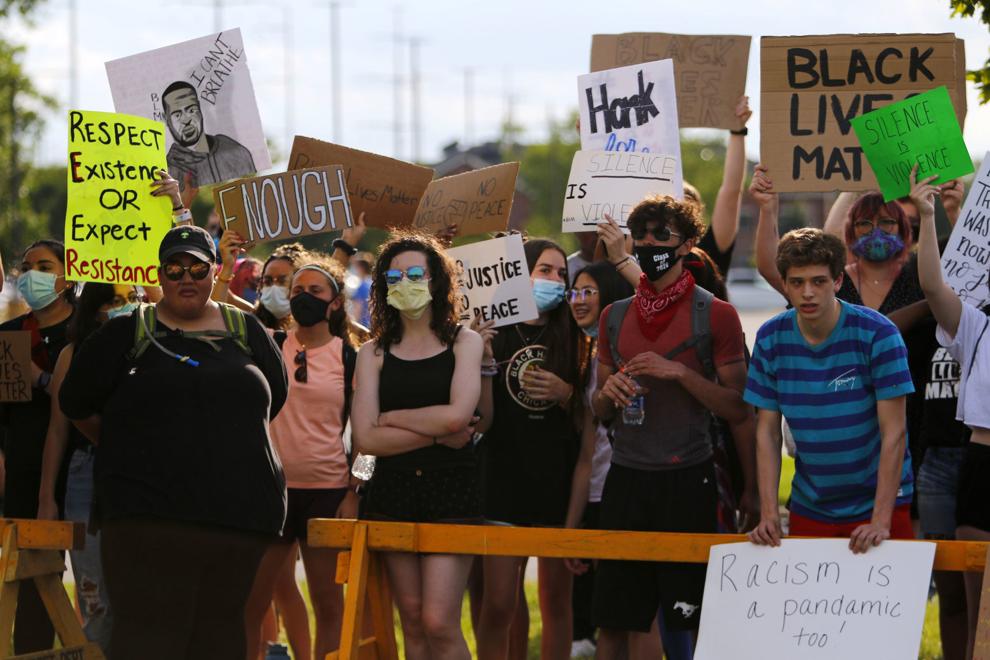 Munster Black Lives Matter rally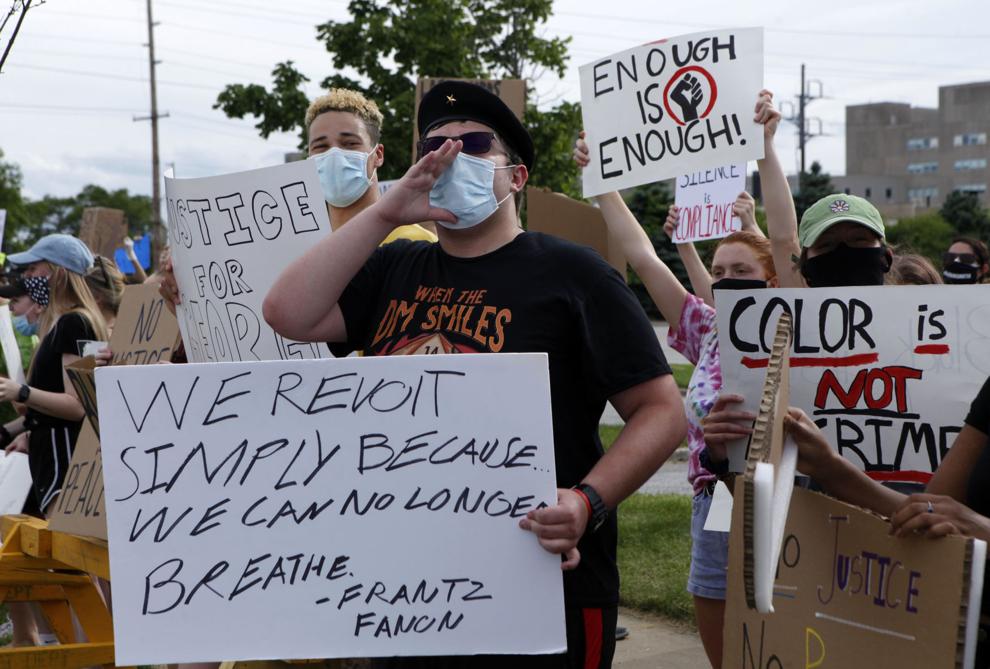 Methodist employees stage peaceful protest in solidarity with national George Floyd demonstrations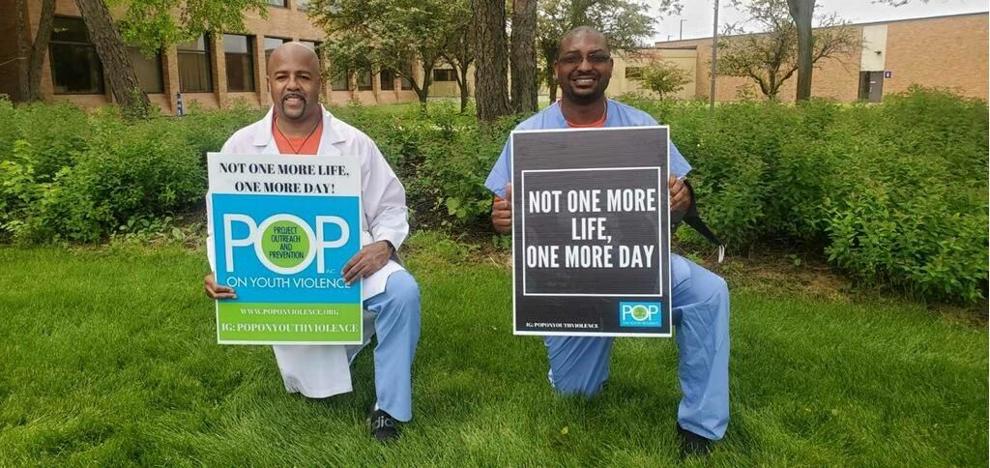 Methodist employees stage peaceful protest in solidarity with national George Floyd demonstrations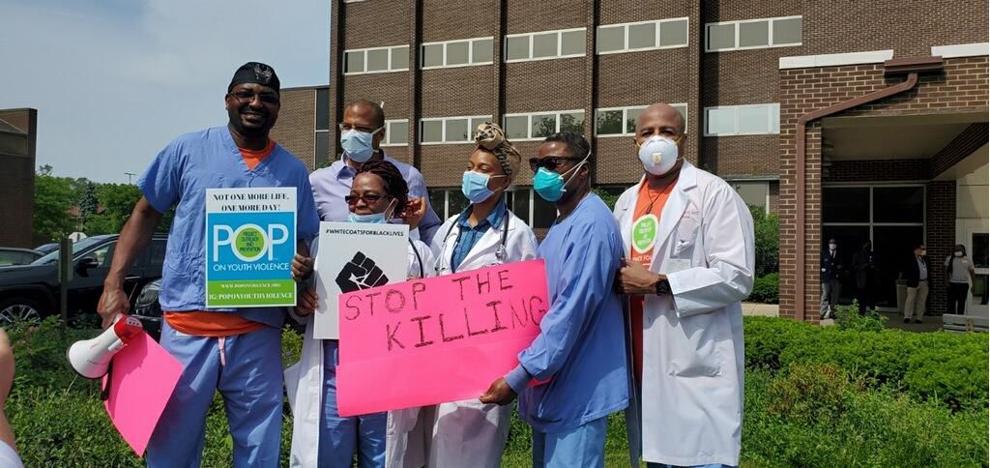 Methodist employees stage peaceful protest in solidarity with national George Floyd demonstrations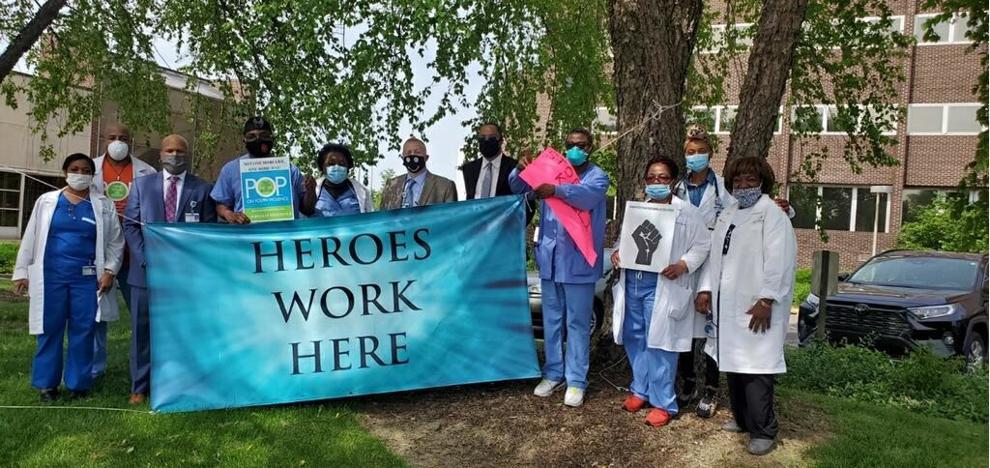 Methodist employees stage peaceful protest in solidarity with national George Floyd demonstrations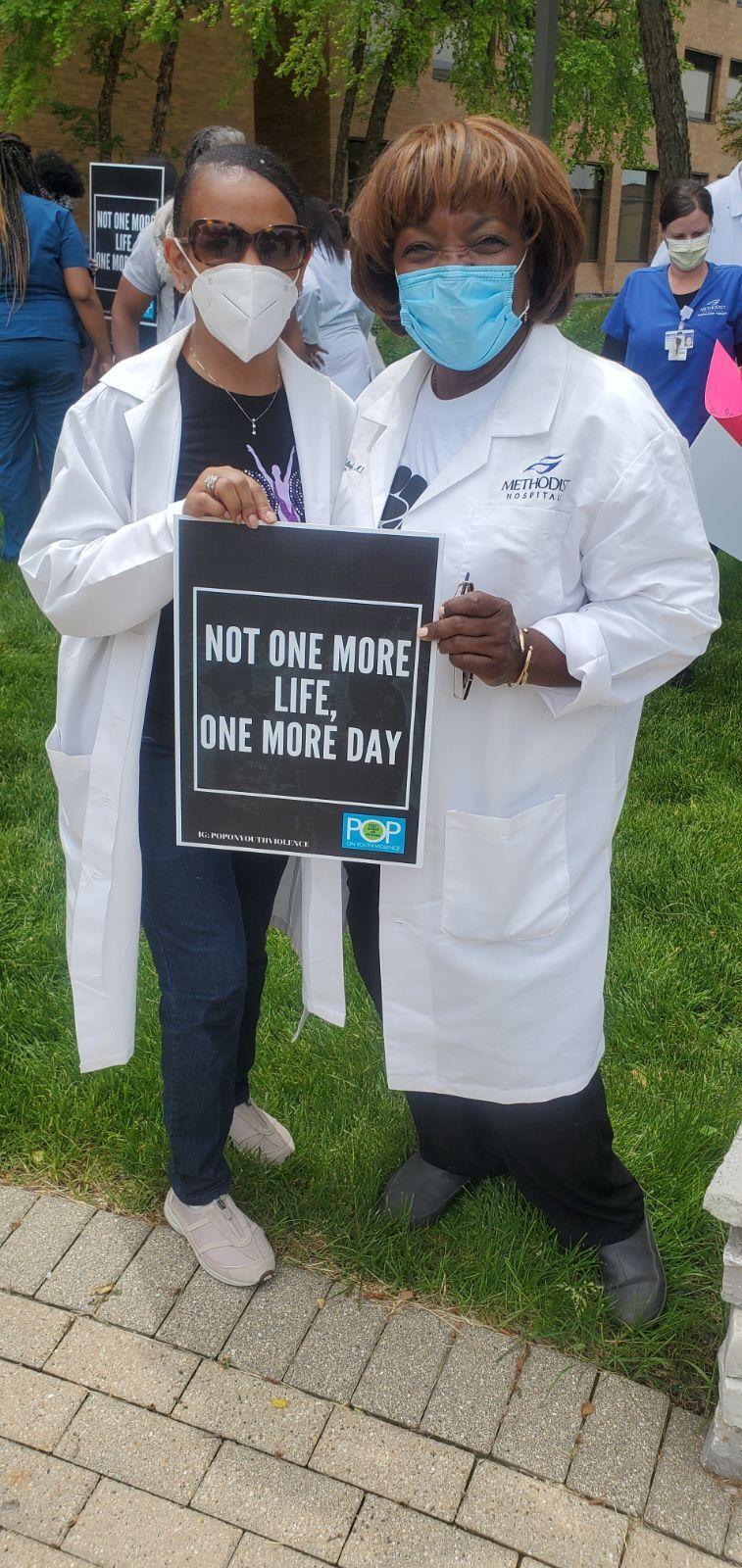 Hundreds turn out for Black Lives Matter protest in LaPorte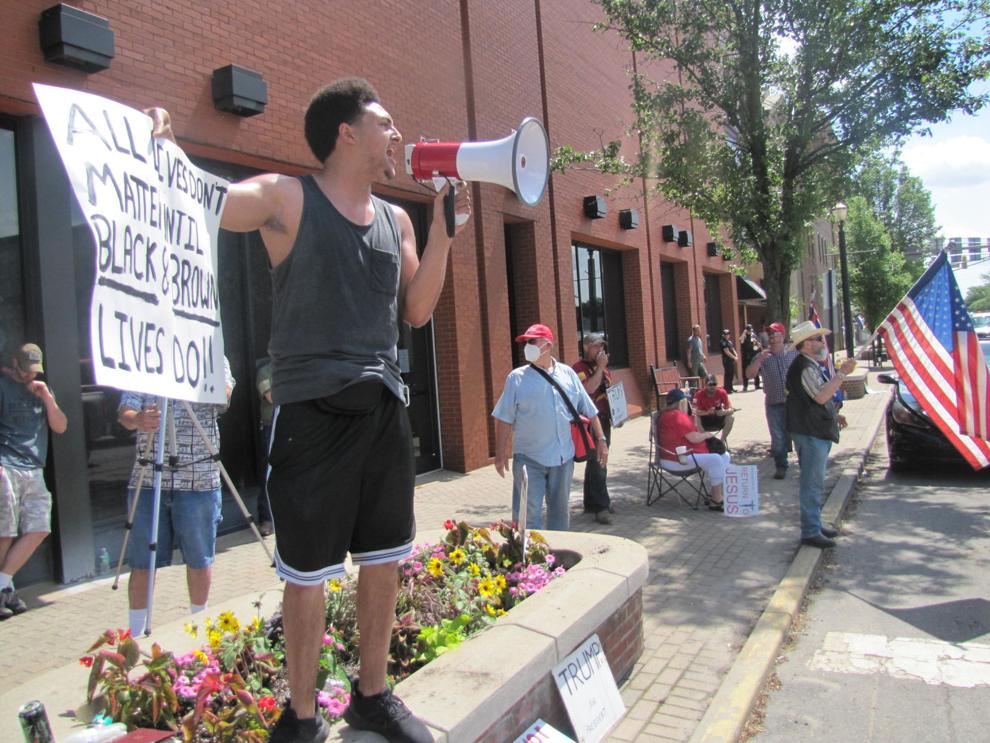 Hundreds turn out for Black Lives Matter protest in LaPorte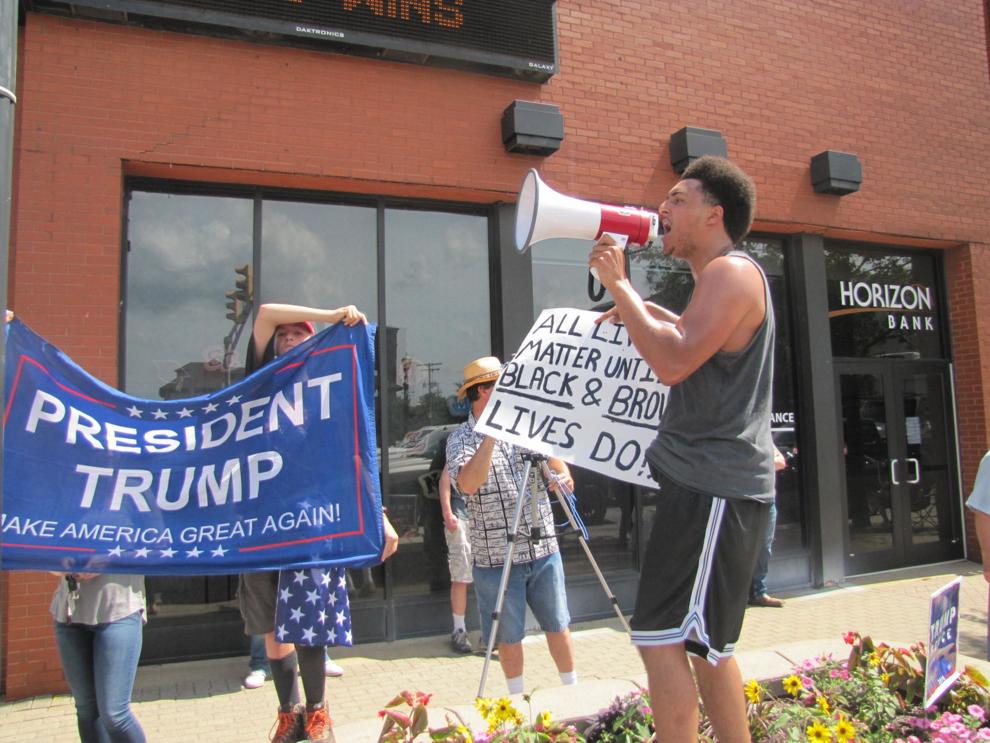 Hundreds turn out for Black Lives Matter protest in LaPorte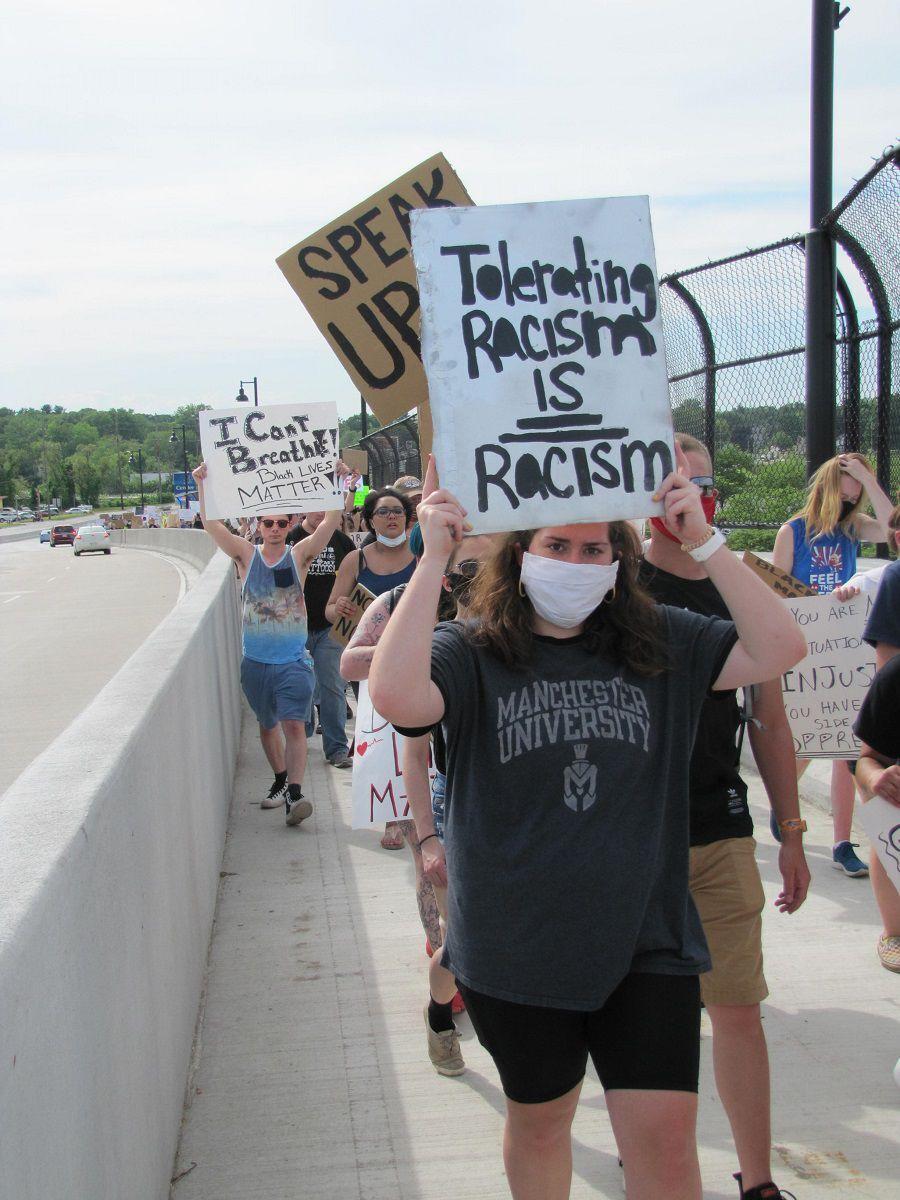 Hundreds turn out for Black Lives Matter protest in LaPorte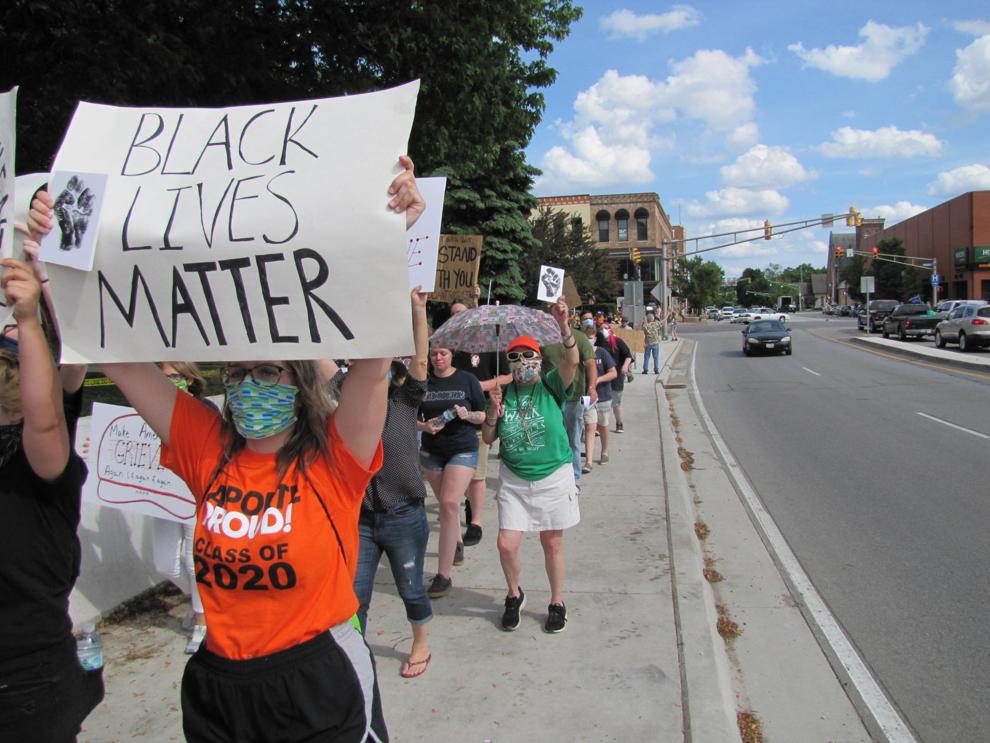 Gary Black Lives Matter protest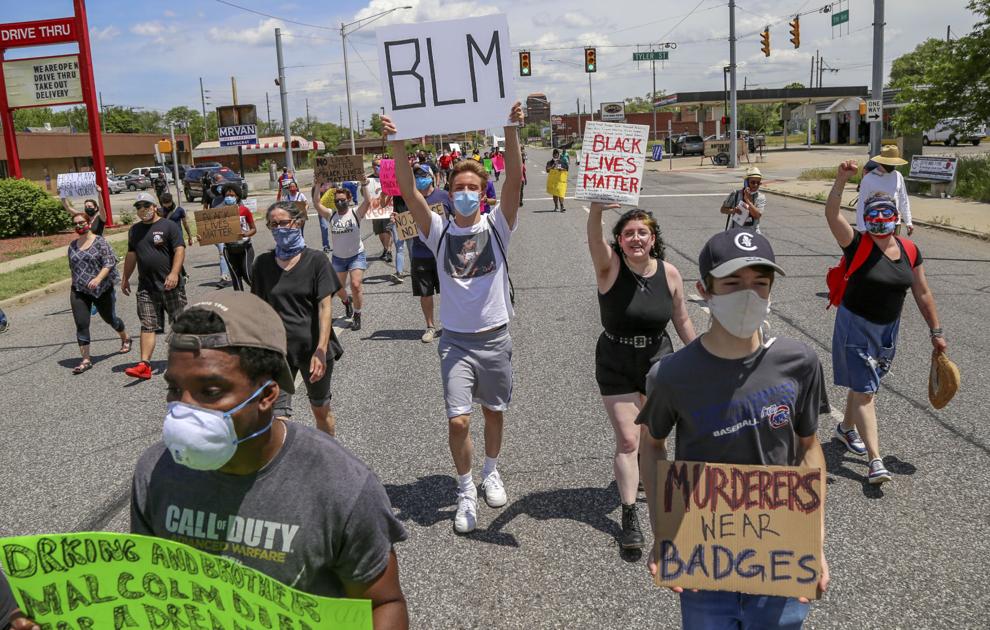 Gary Black Lives Matter protest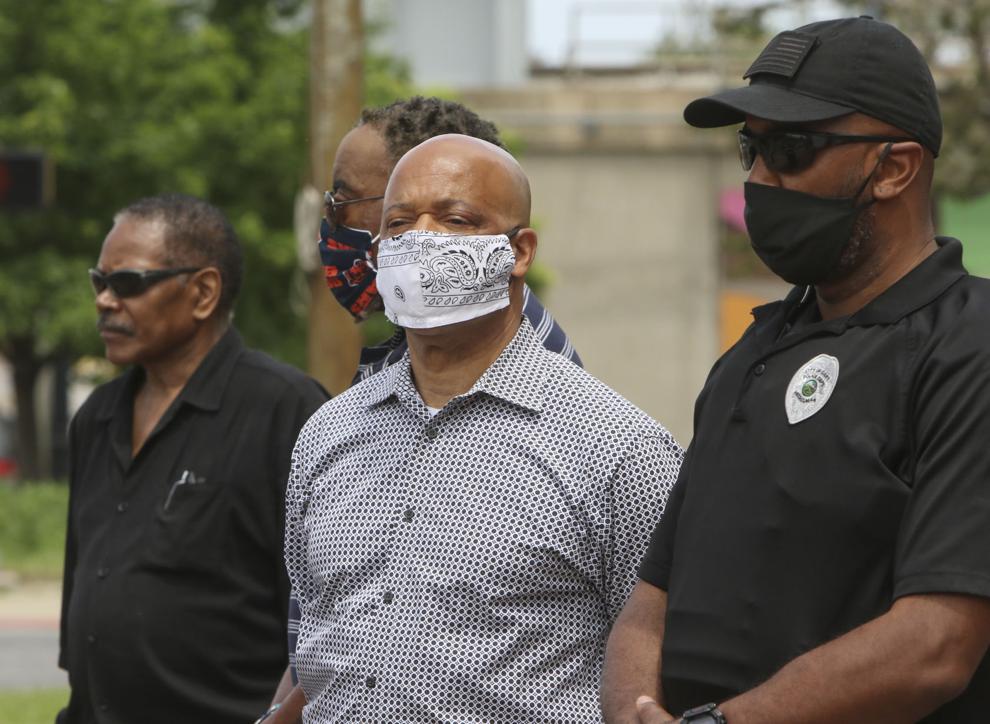 Gary Black Lives Matter protest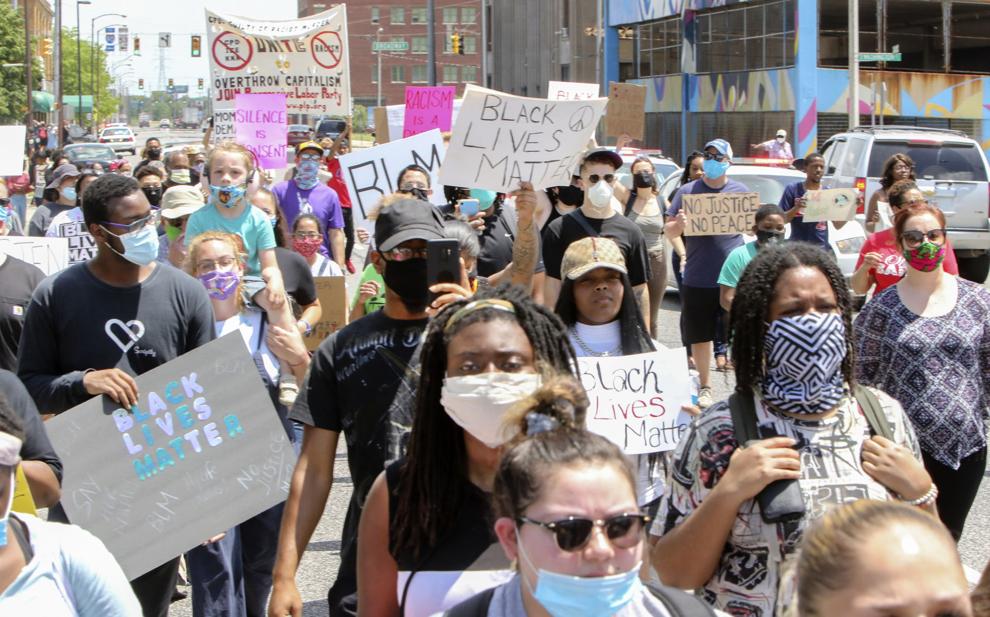 Gary Black Lives Matter protest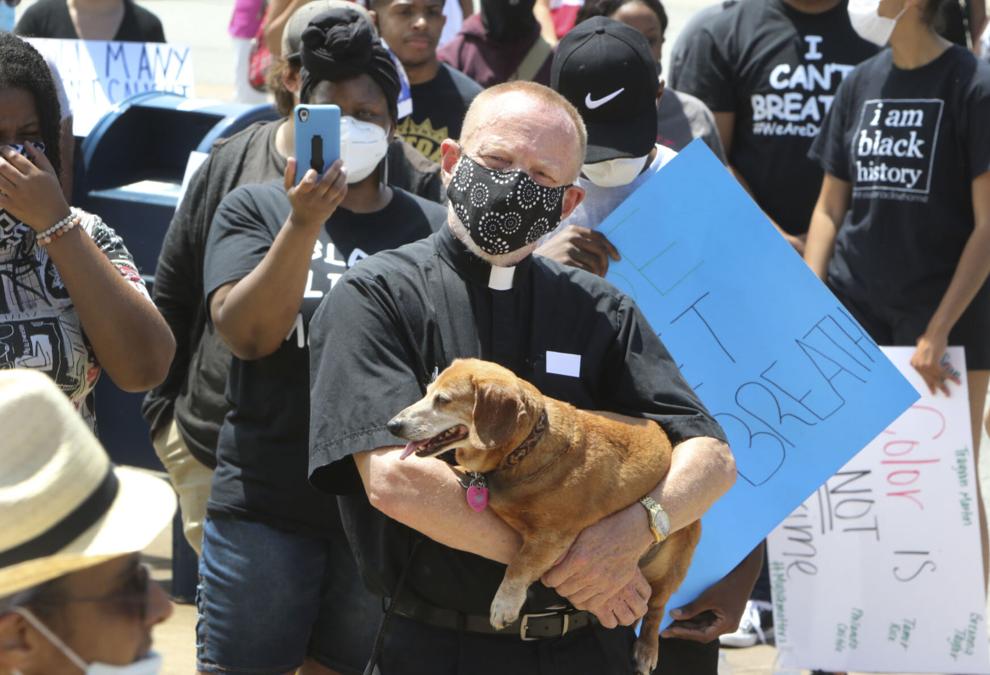 Gary Black Lives Matter protest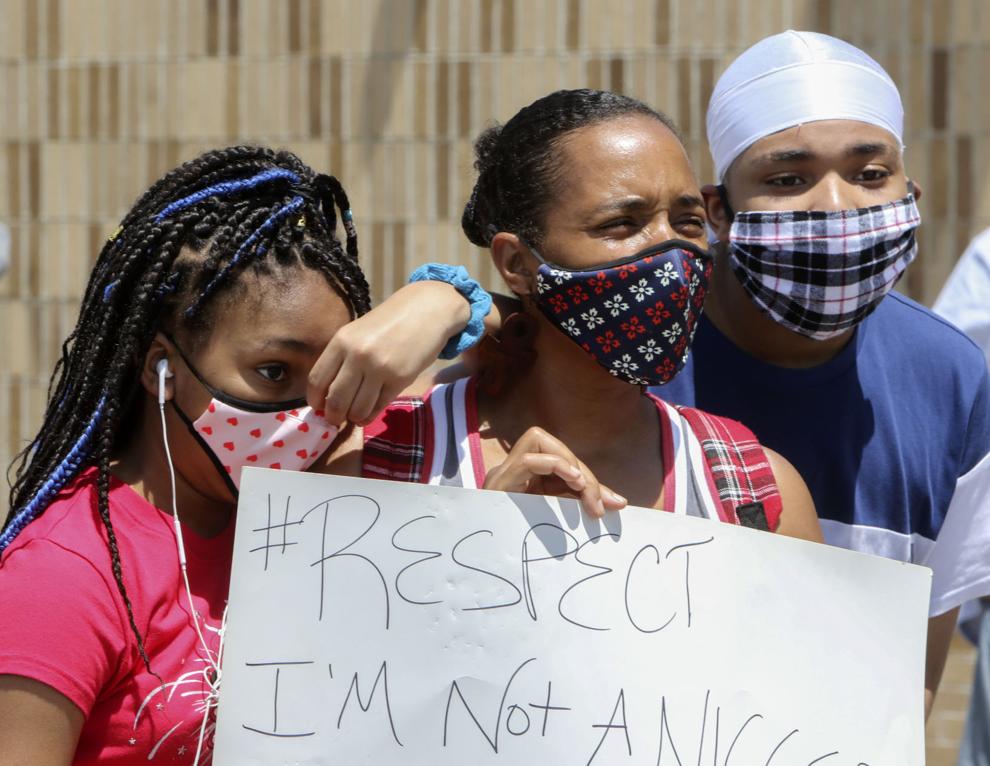 Gary Black Lives Matter protest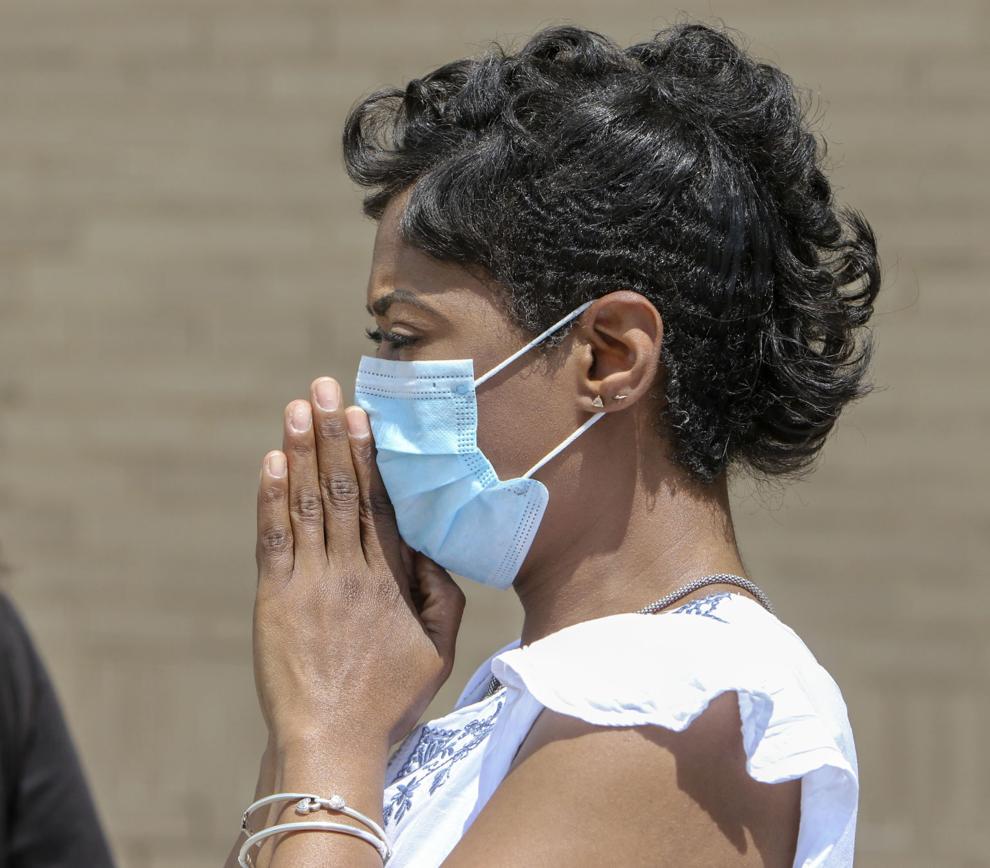 Gary Black Lives Matter protest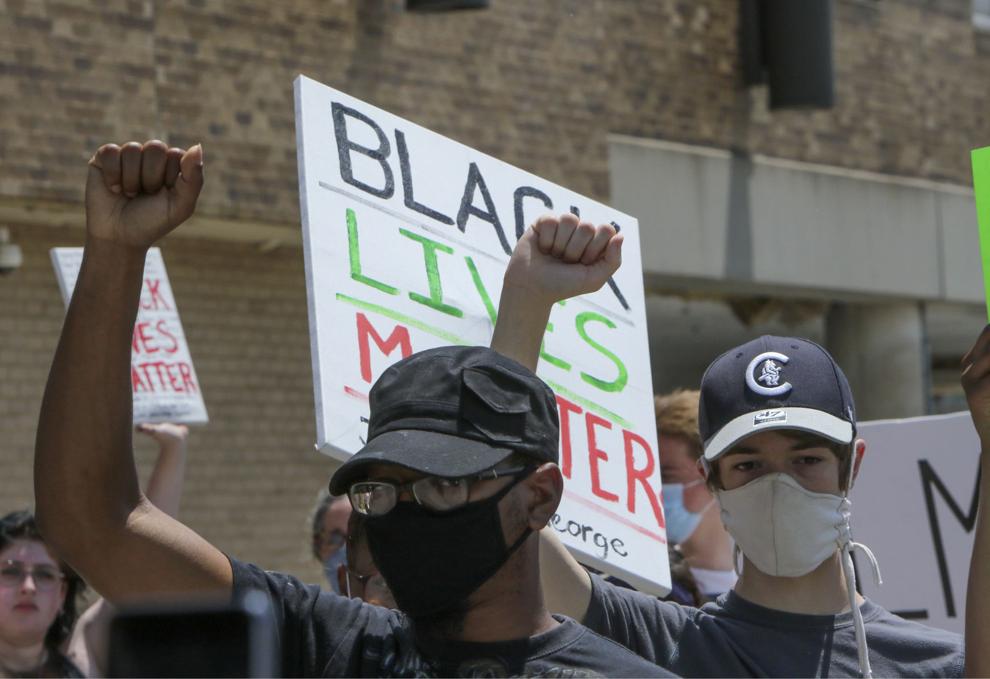 Gary Black Lives Matter protest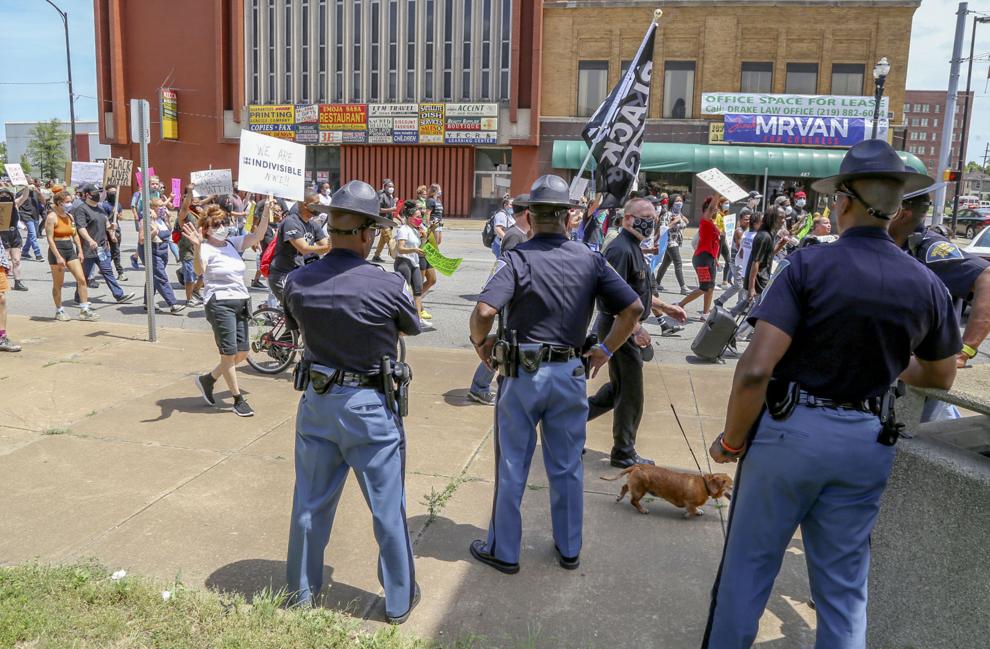 Gary Black Lives Matter protest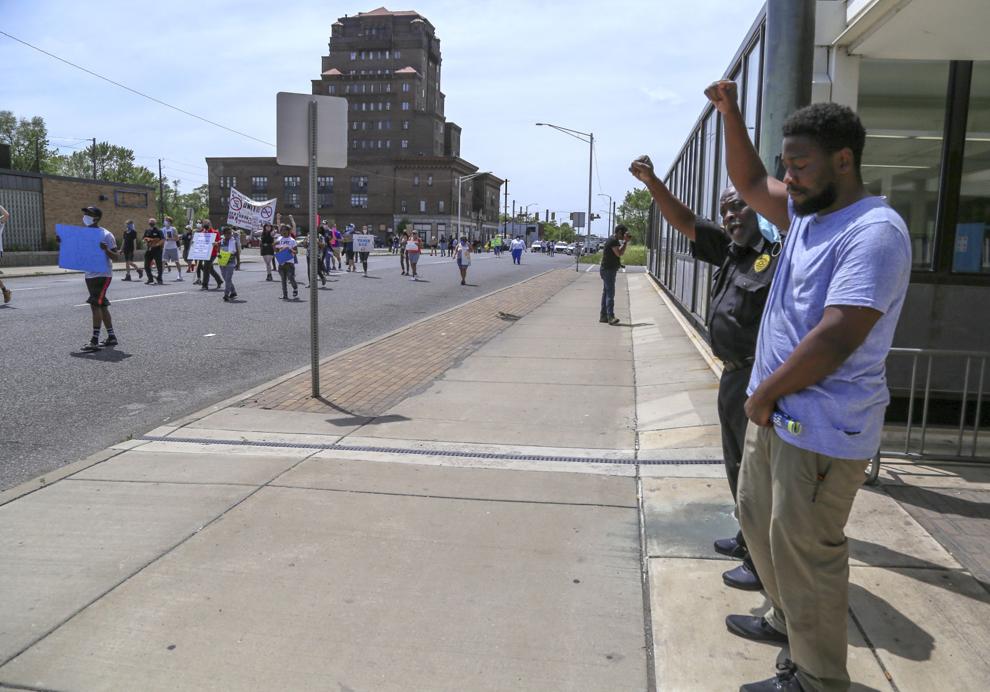 Gary Black Lives Matter protest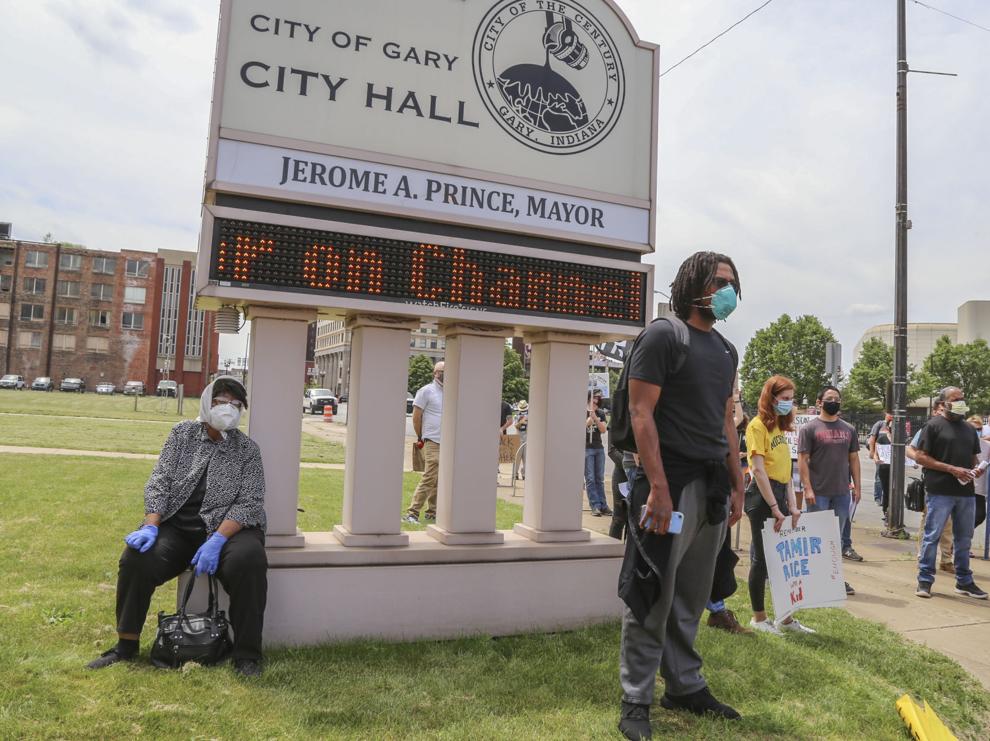 Gary Black Lives Matter protest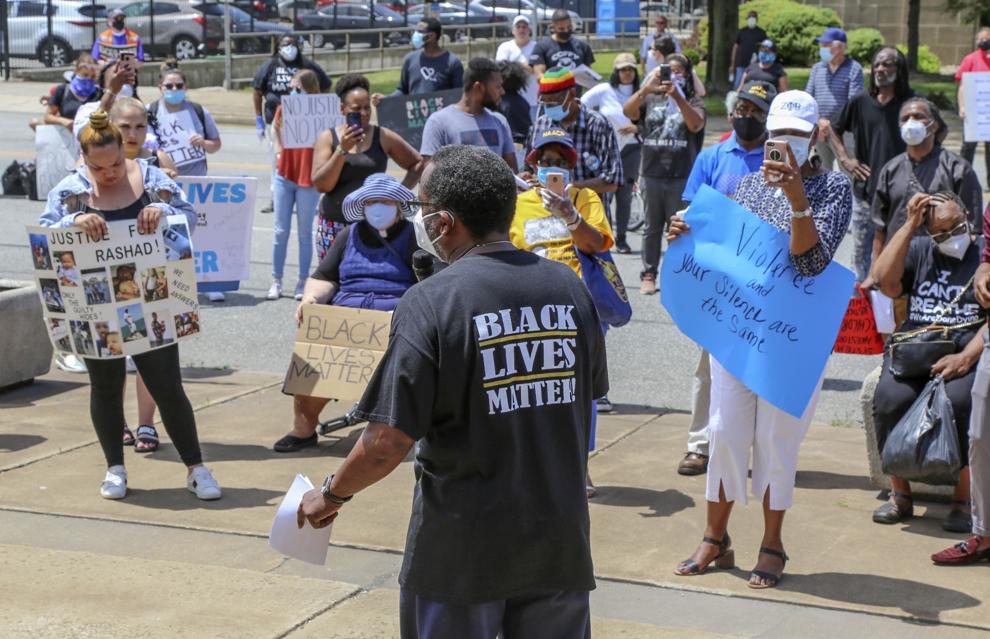 Gary Black Lives Matter protest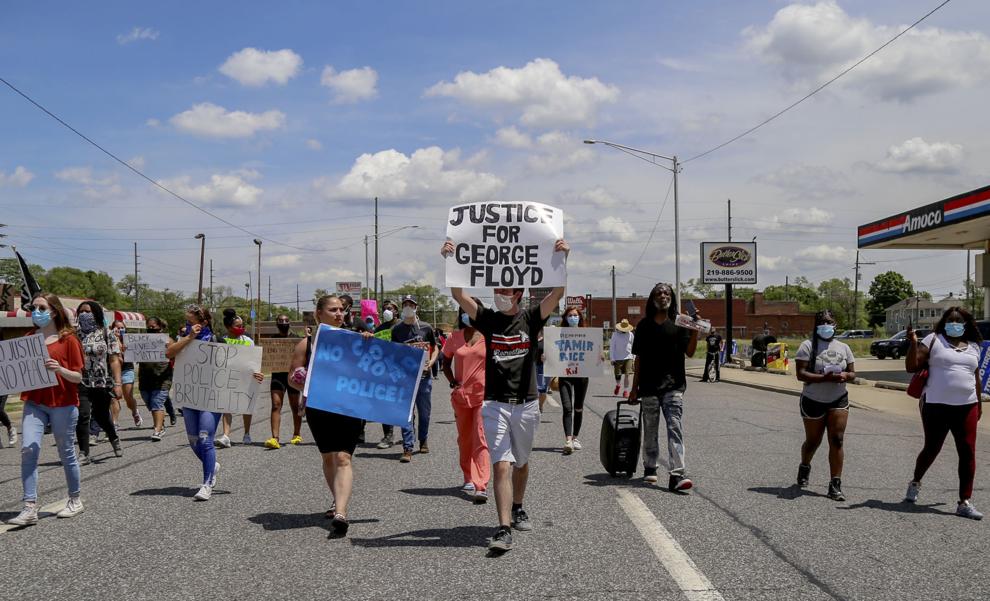 Gary protest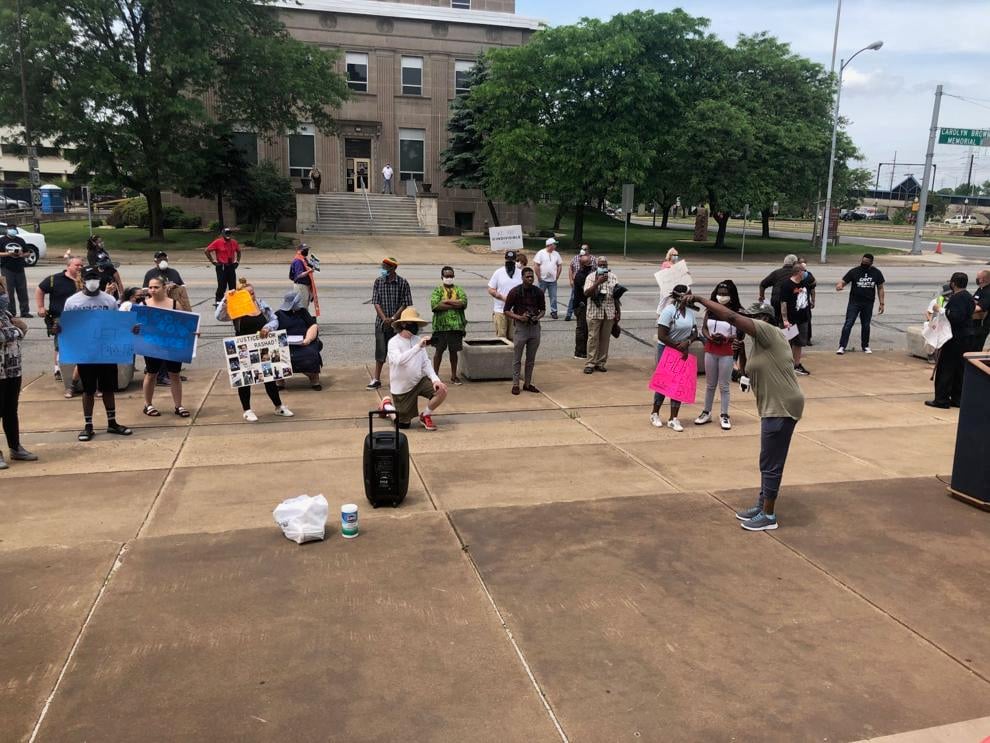 St. John protest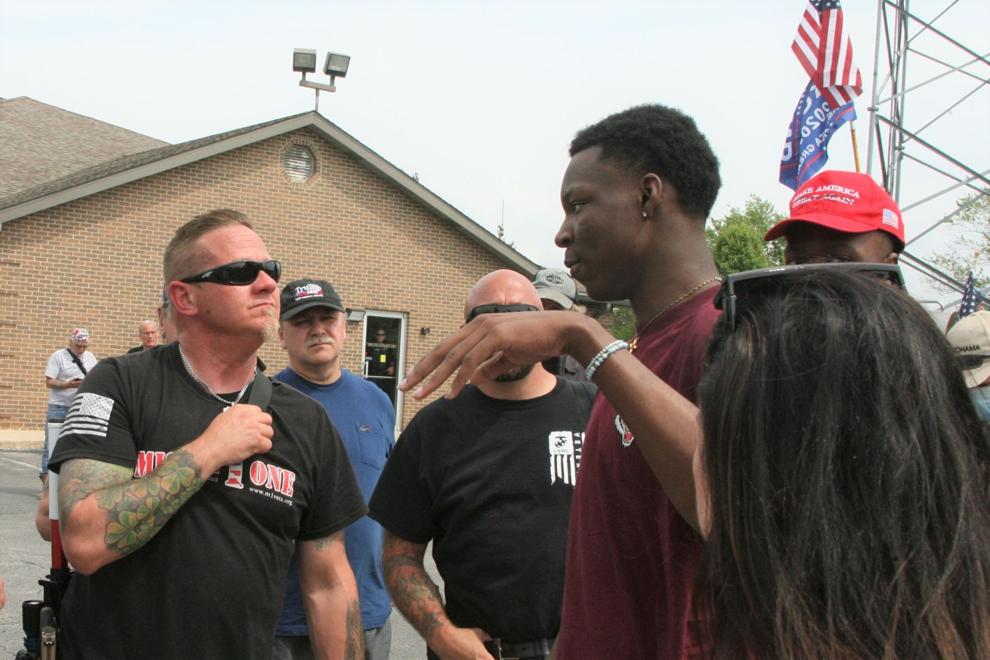 St. John protest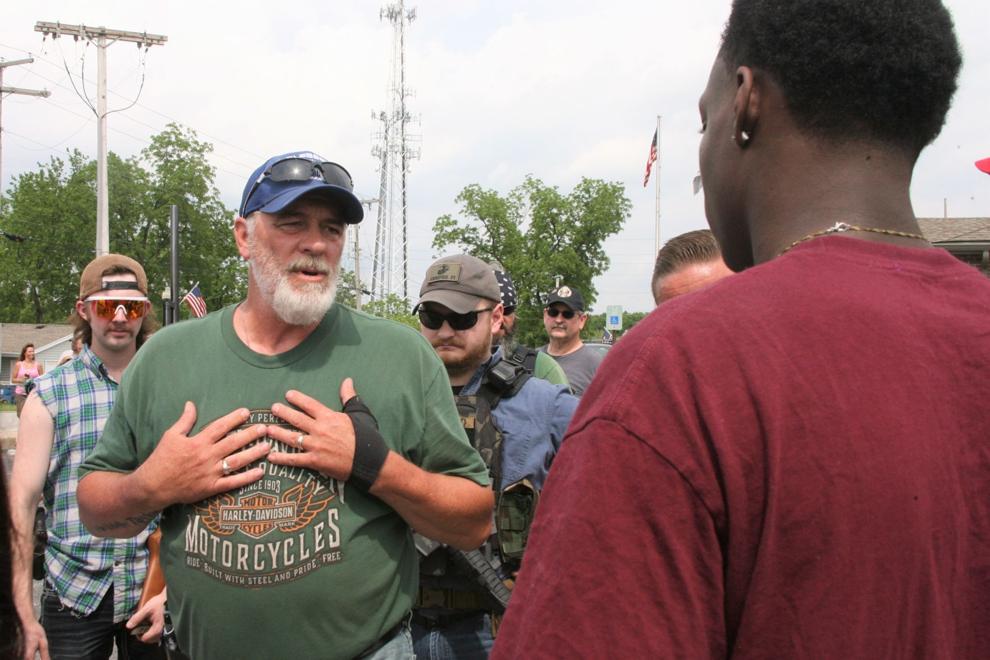 St. John protest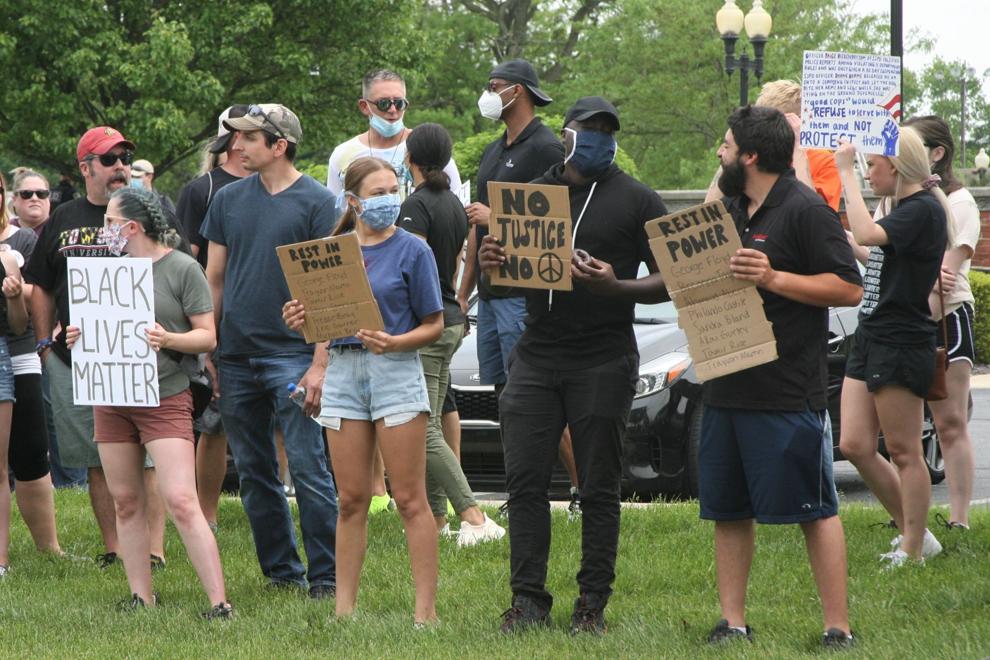 Lowell George Floyd protest march
Lowell George Floyd protest march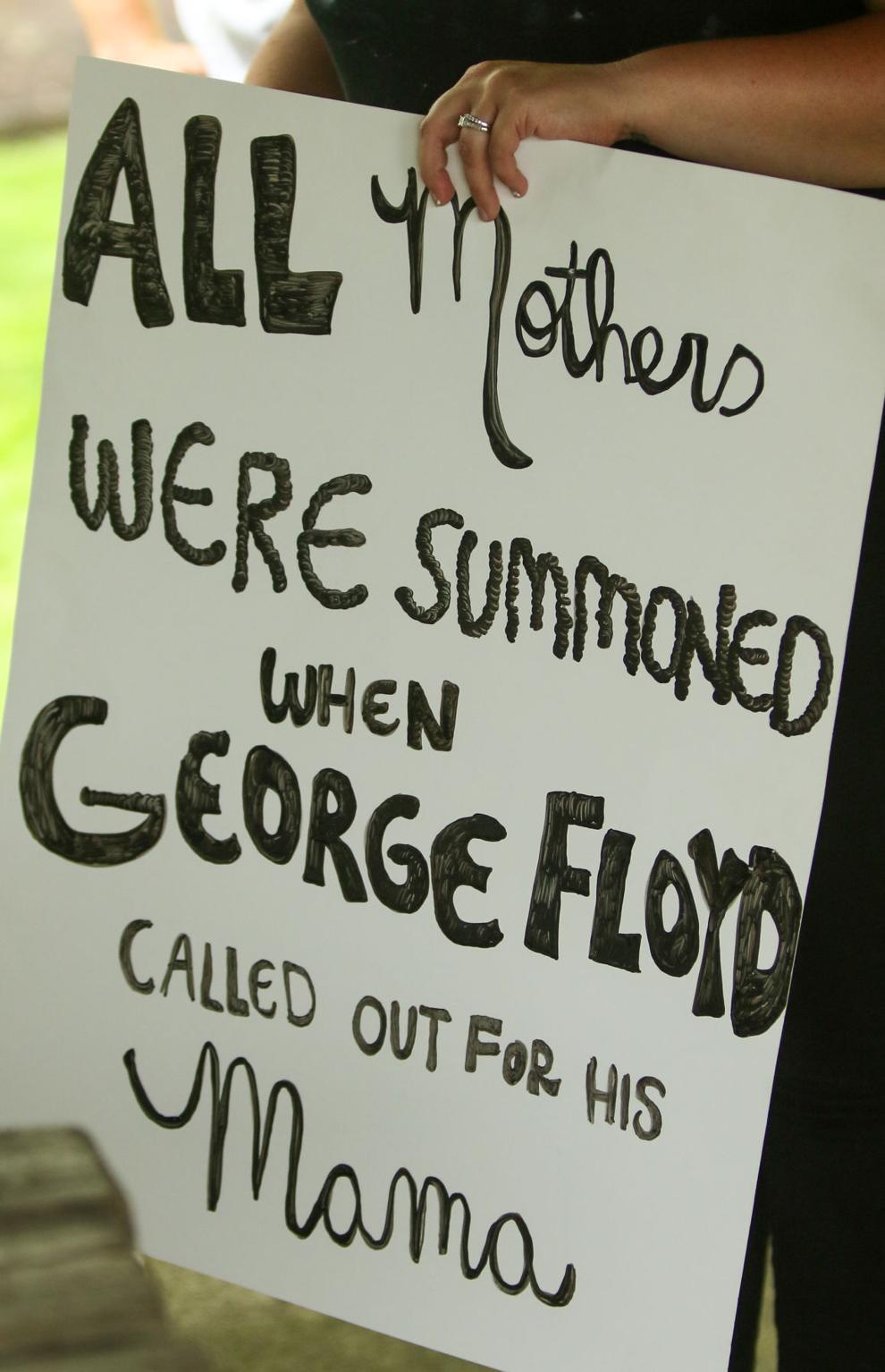 Lowell George Floyd protest march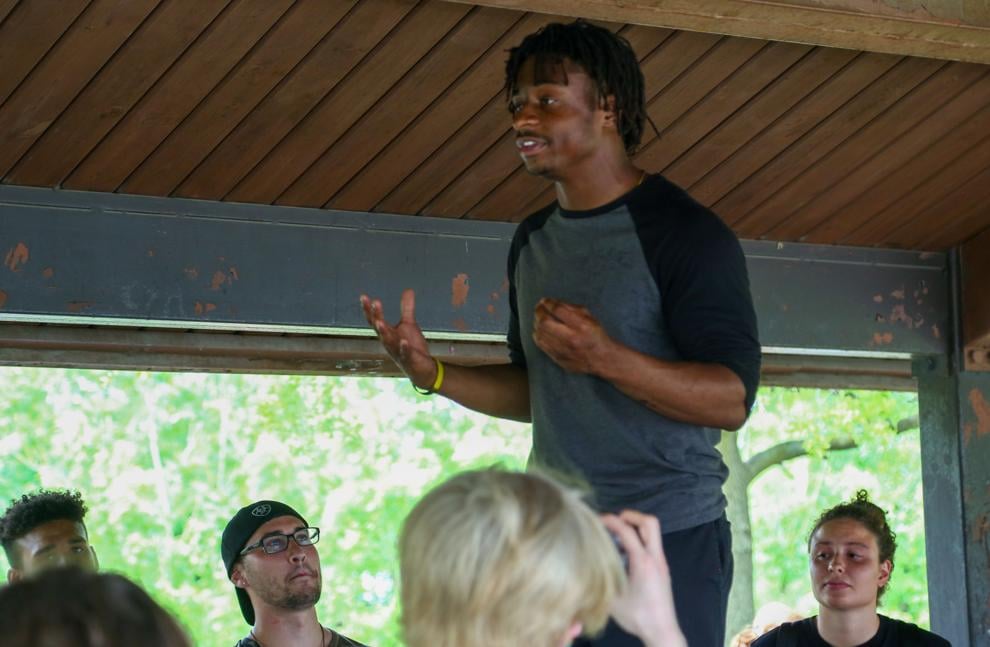 Lowell George Floyd protest march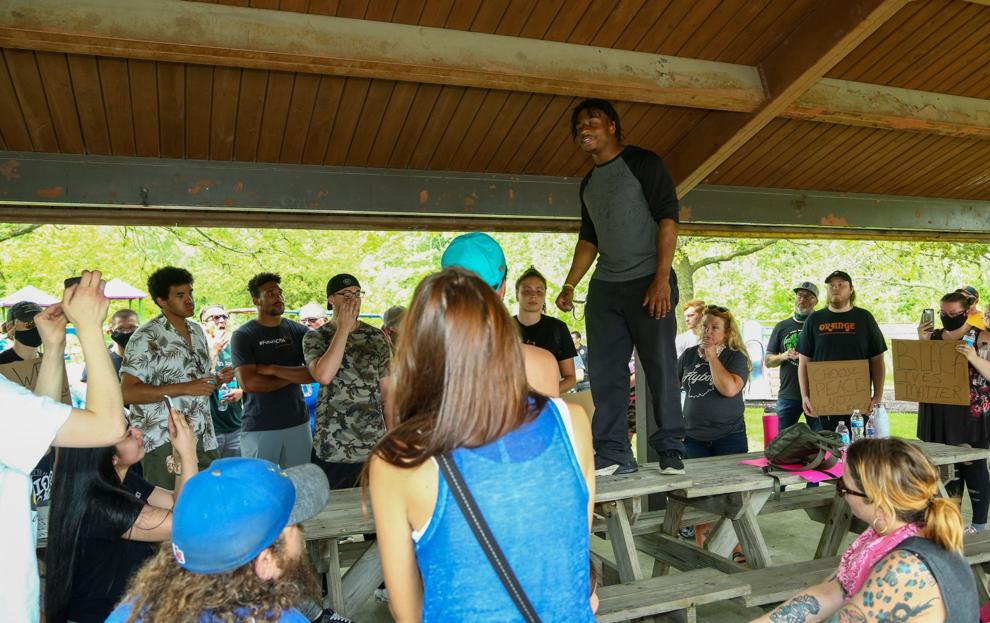 St. John protest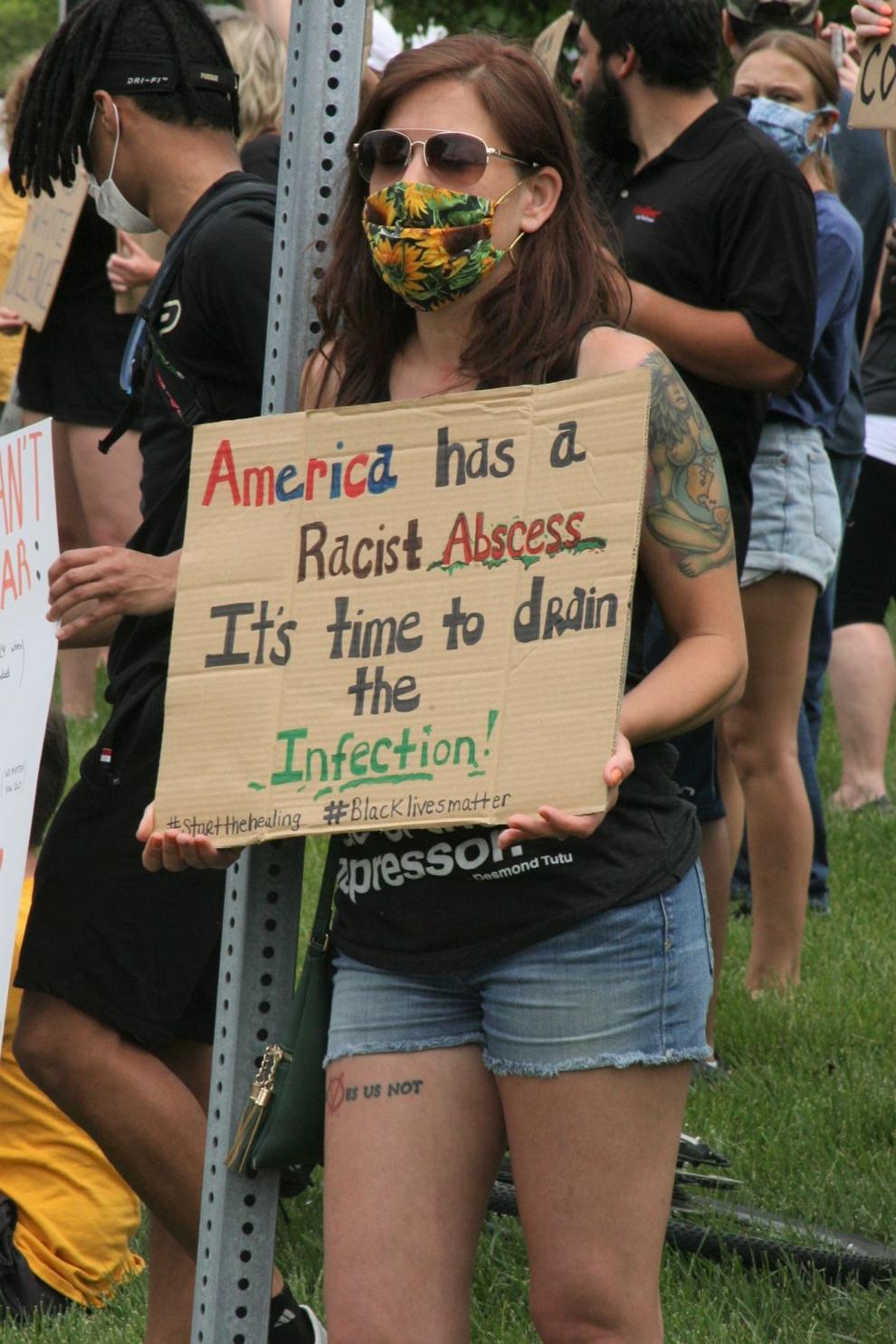 Lowell George Floyd protest march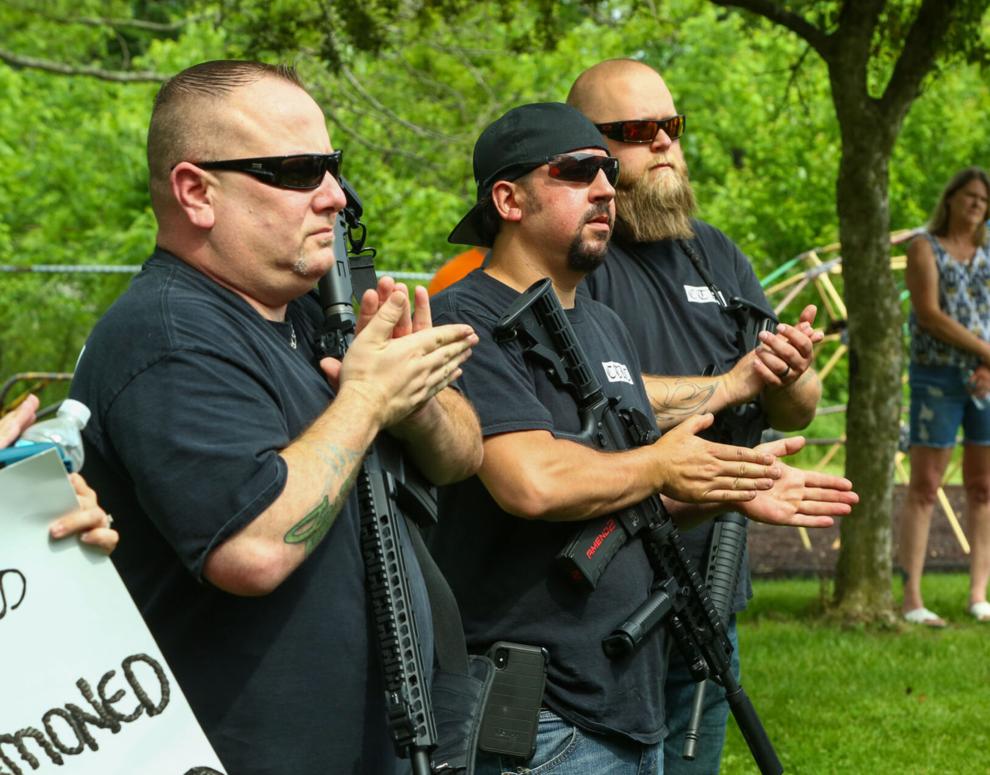 Lowell George Floyd protest march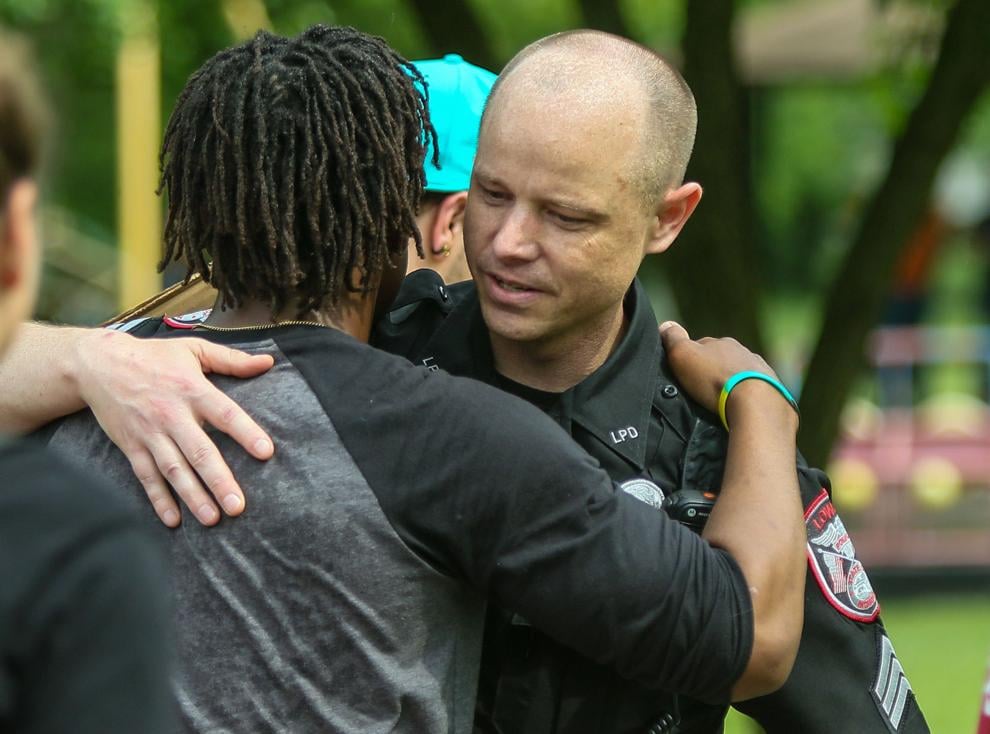 Lowell George Floyd protest march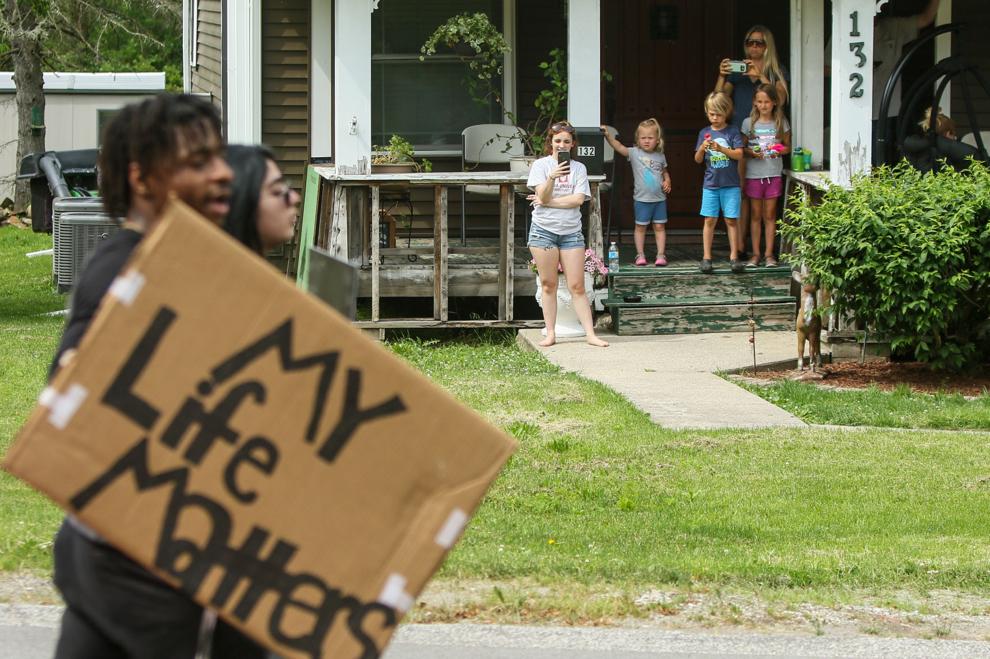 Lowell George Floyd protest march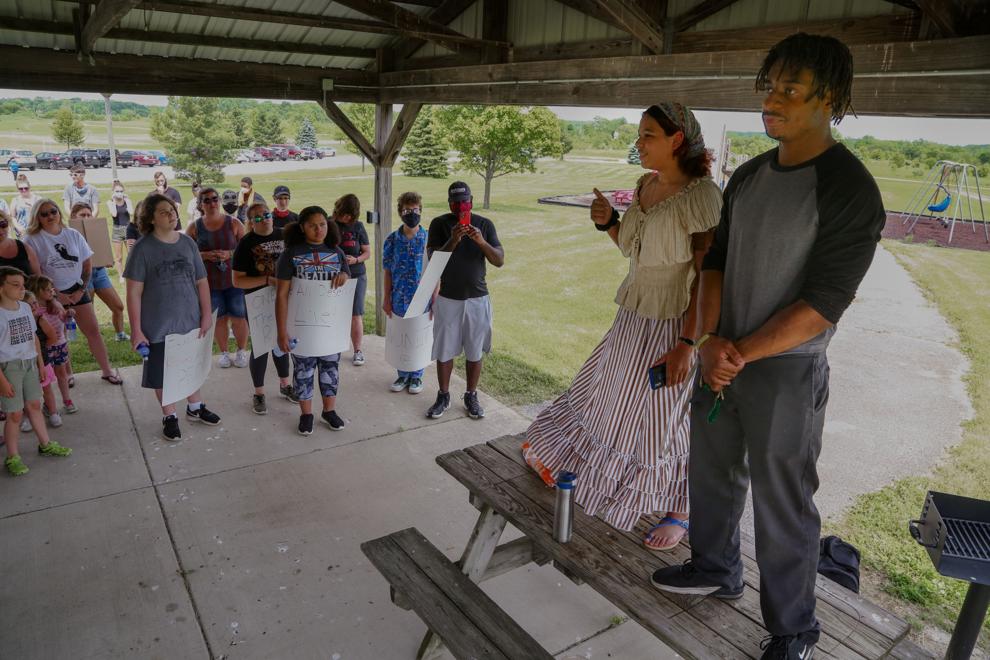 Lowell George Floyd protest march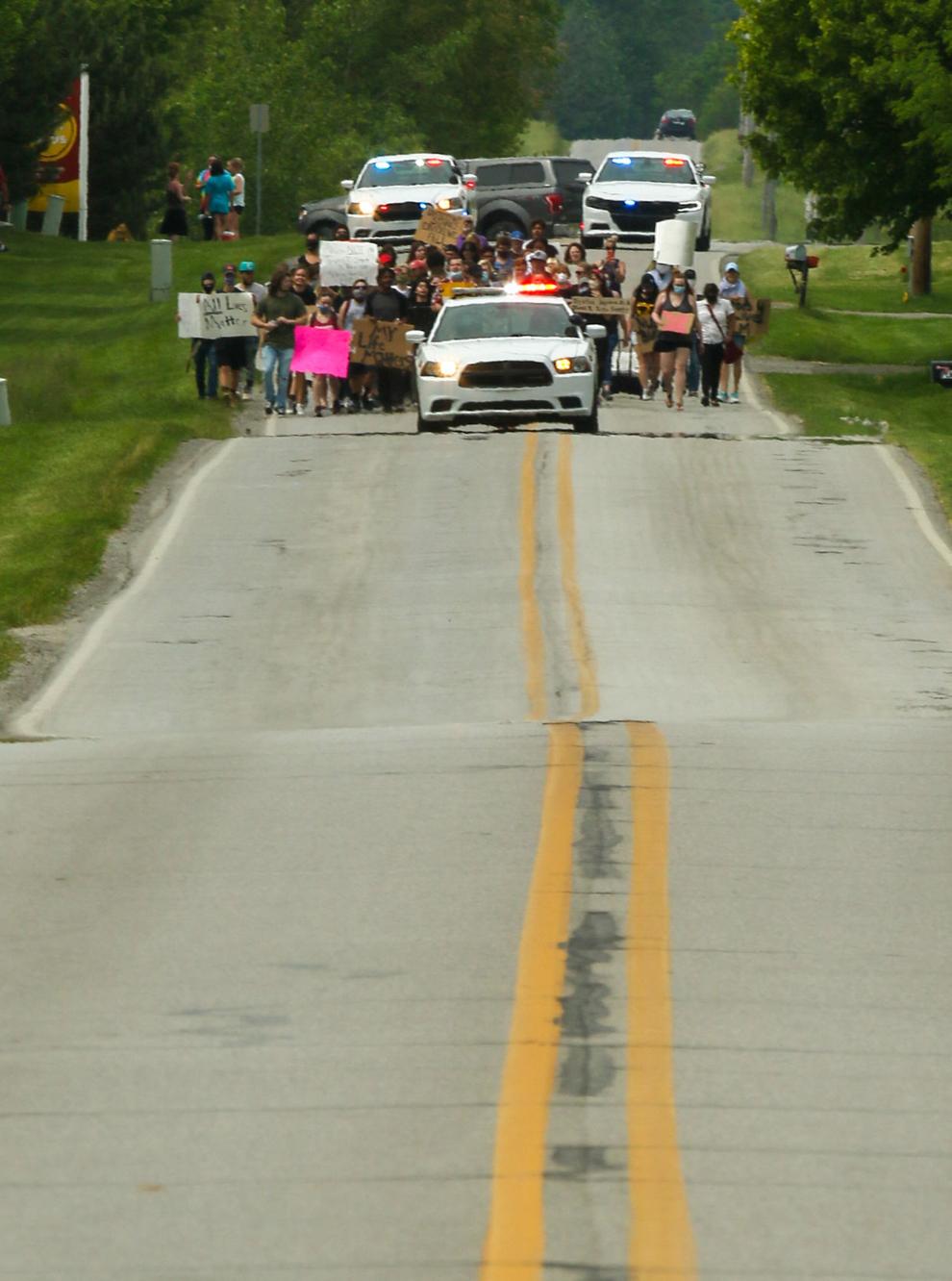 Lowell George Floyd protest march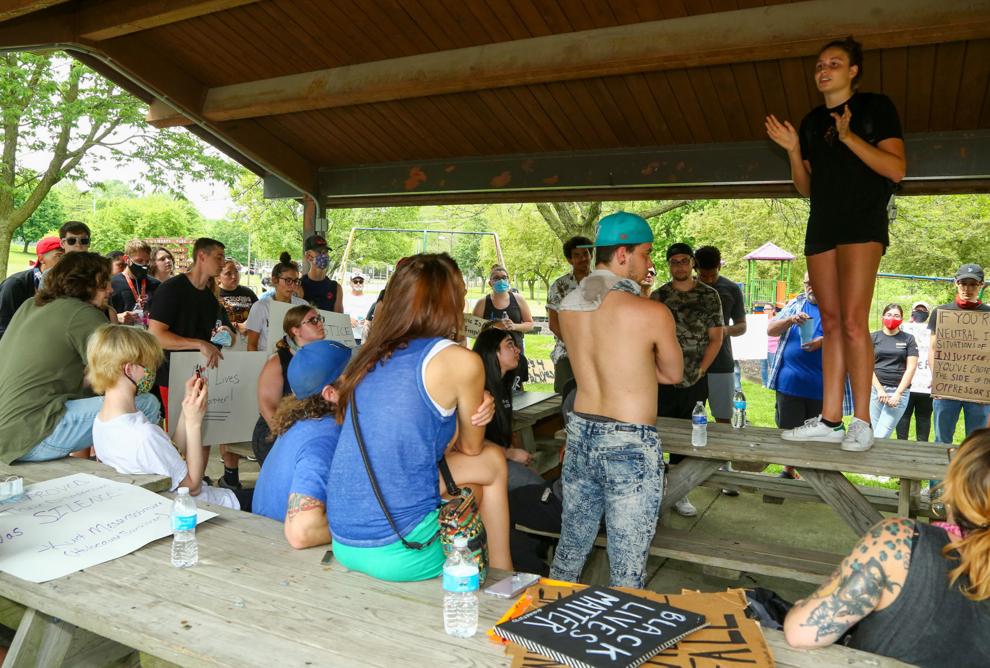 Lowell George Floyd protest march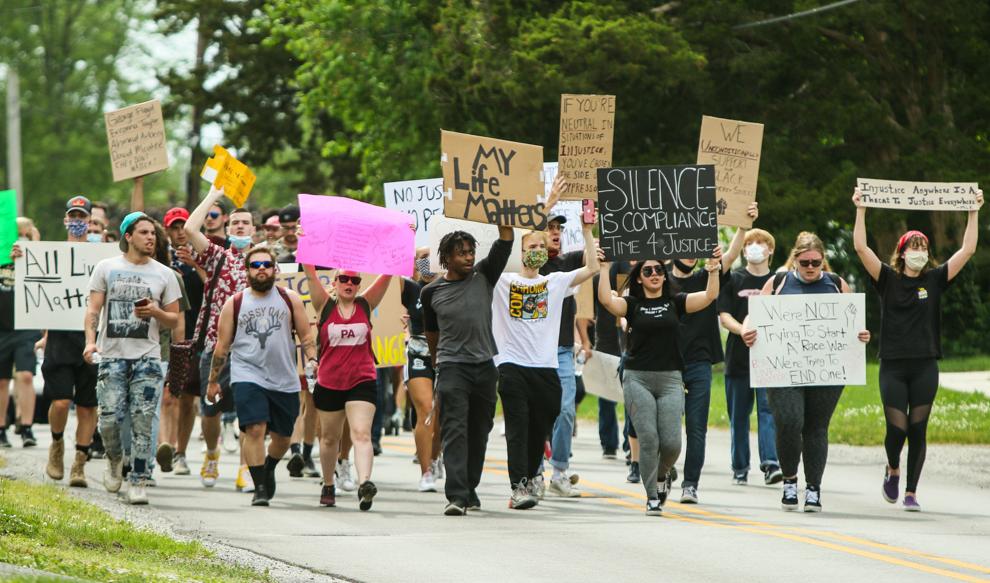 Lowell George Floyd protest march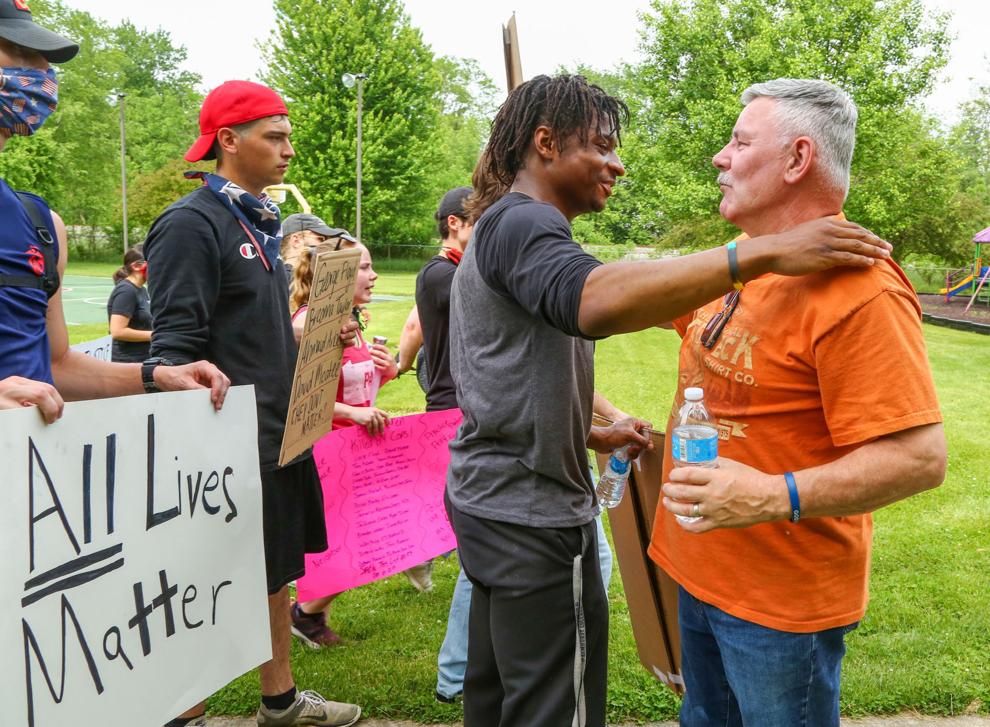 St. John protest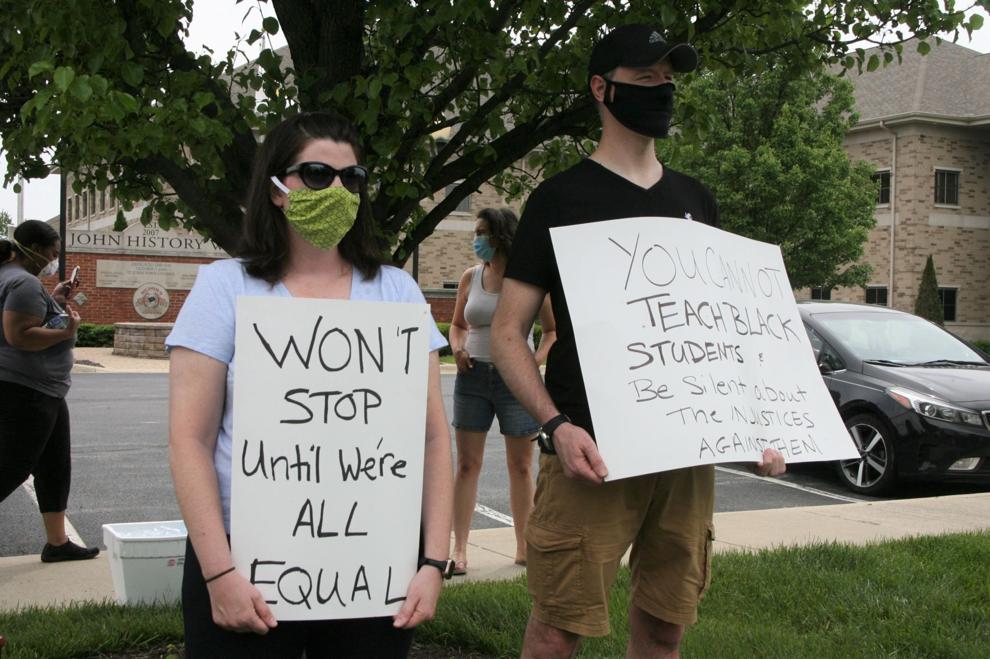 Protesters gather outside Munster Police Department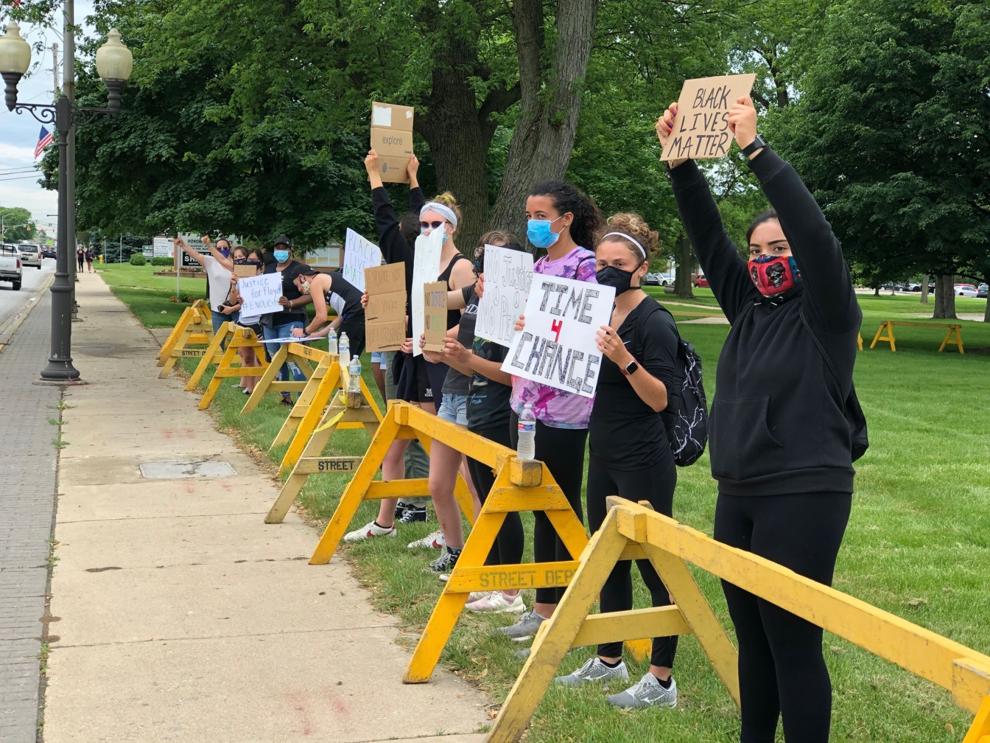 Tuesday BLM protest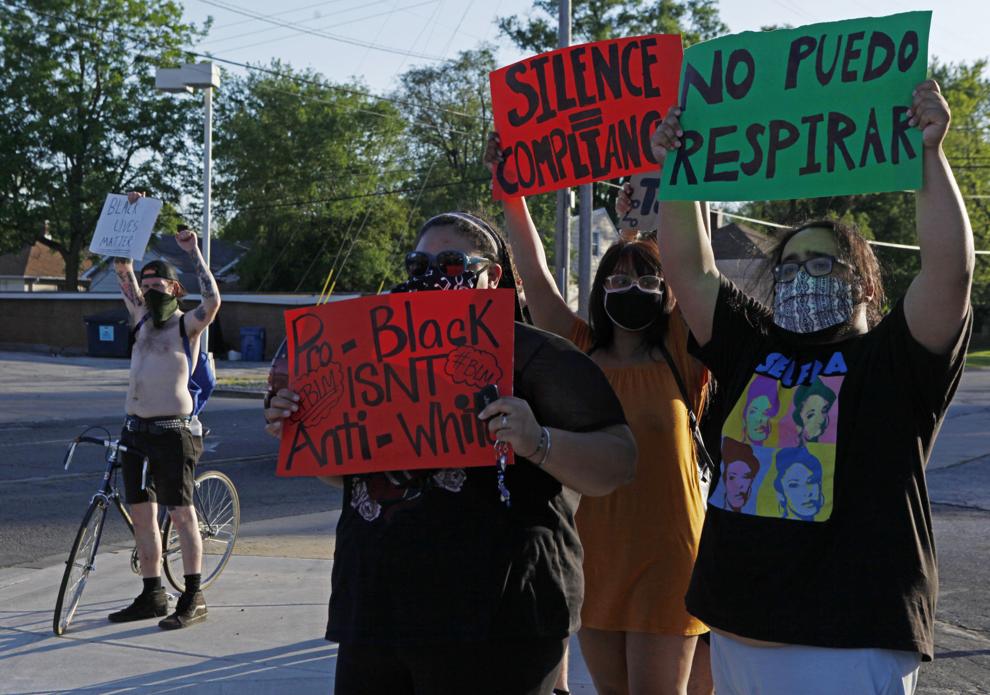 Tuesday BLM protest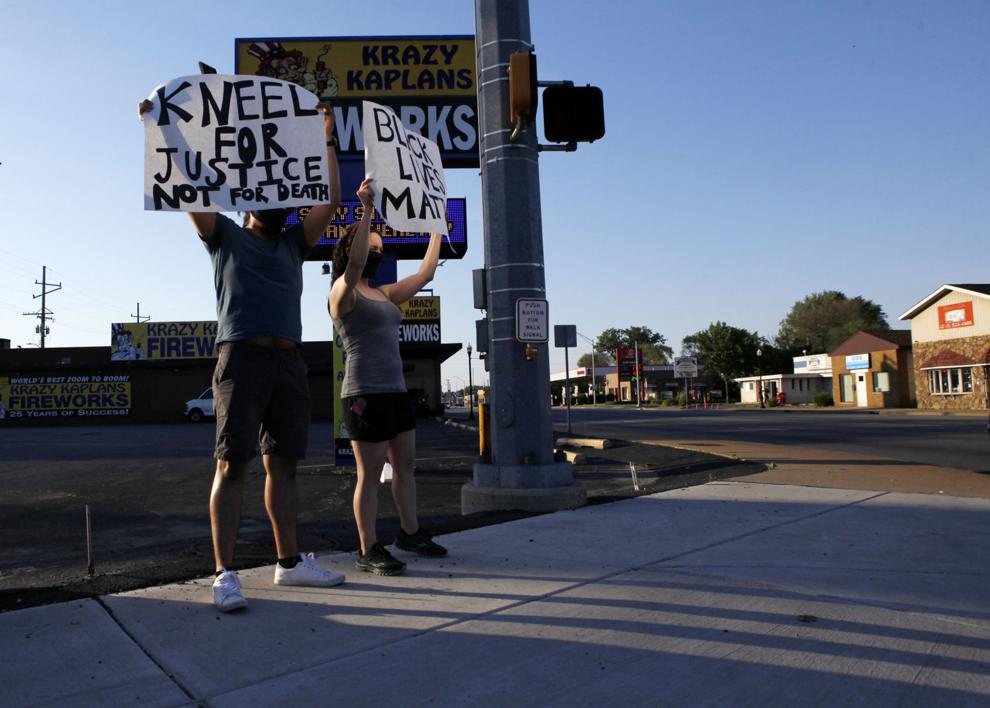 WATCH NOW: Crown Point officials address armed bystanders amid peaceful gathering
Valpo protest
Portage George Floyd protest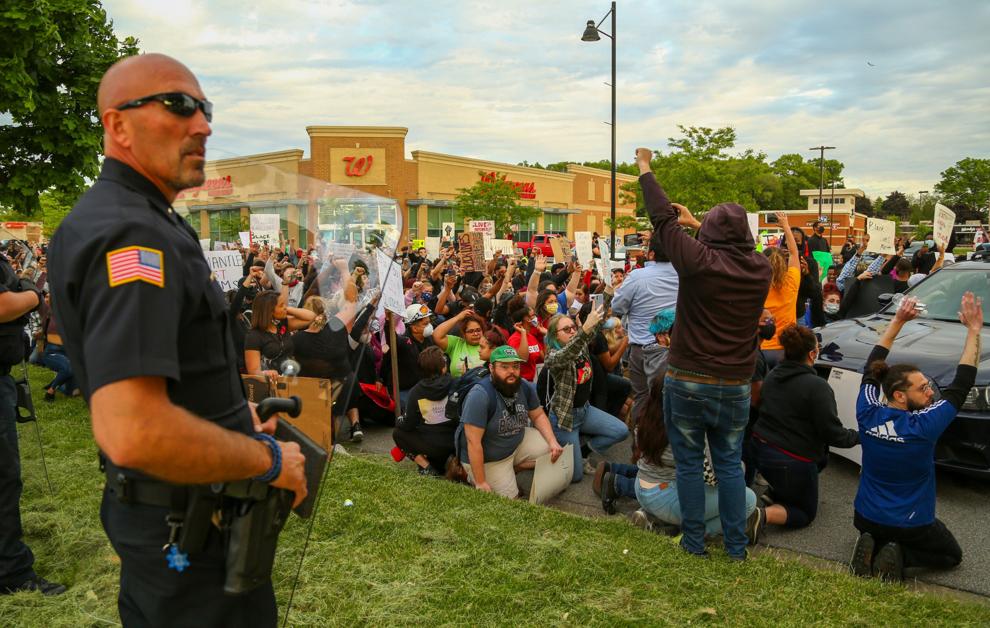 Portage George Floyd protest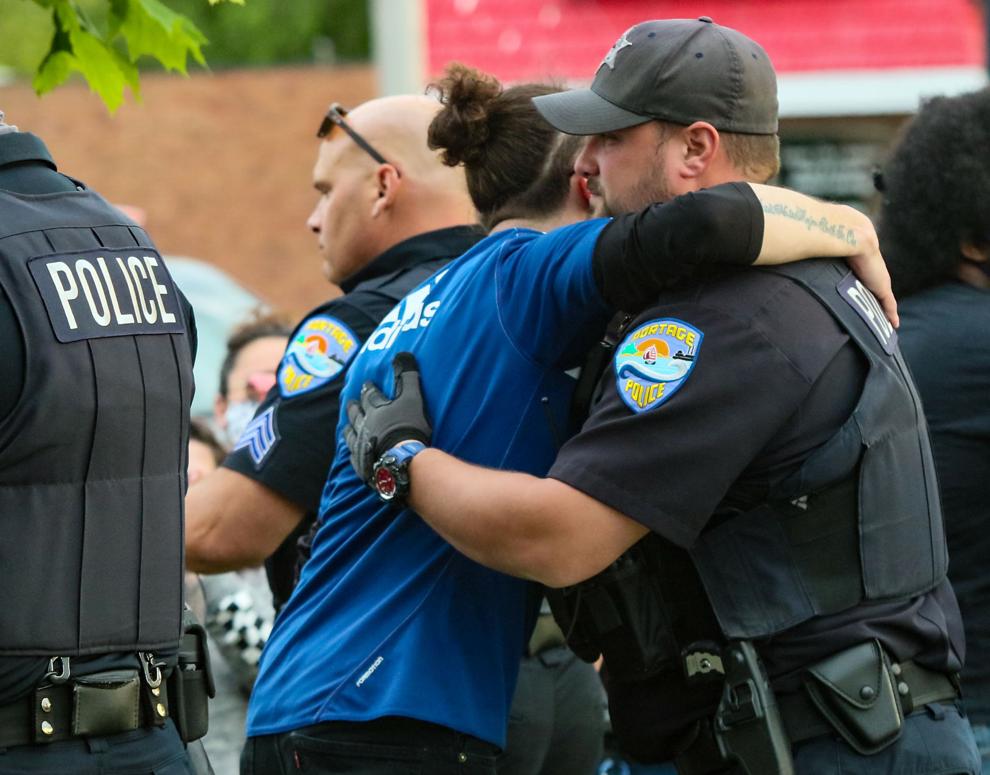 Portage George Floyd protest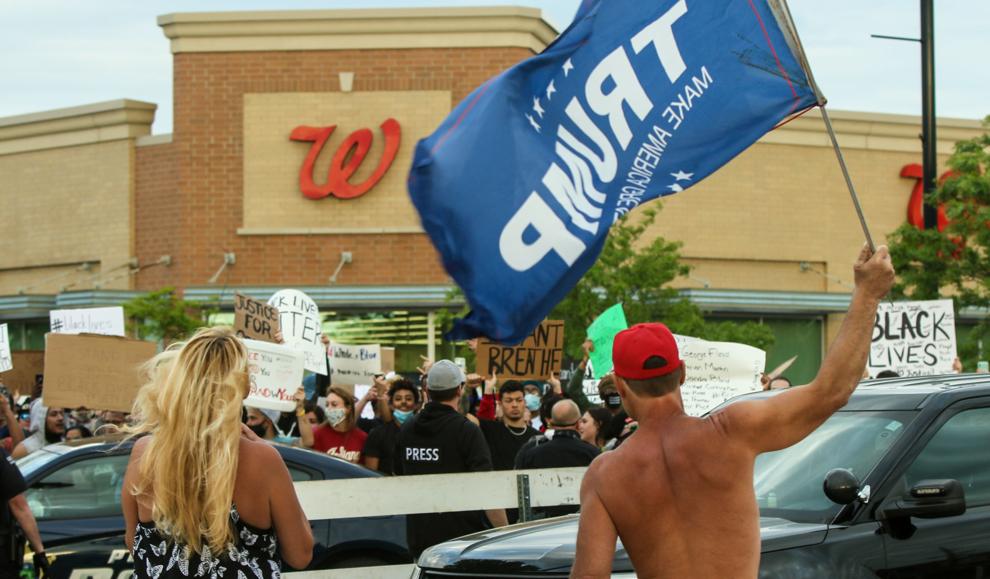 Portage George Floyd protest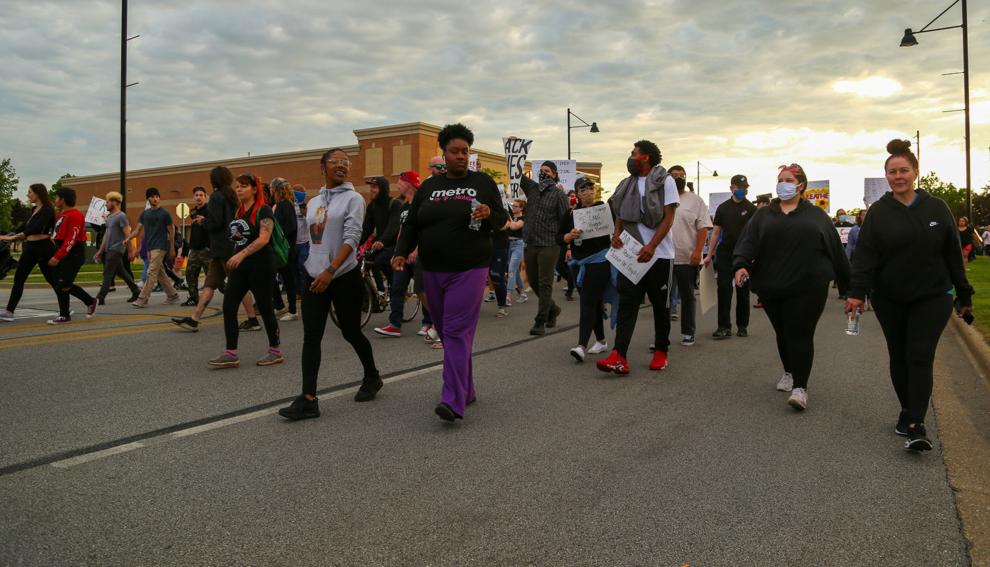 Portage George Floyd protest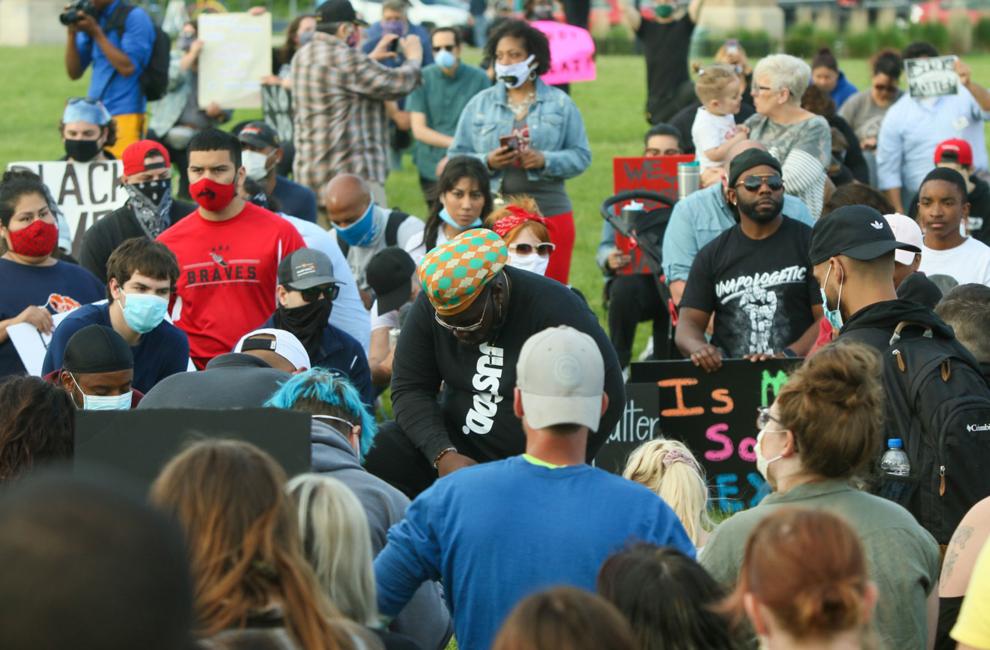 Portage George Floyd protest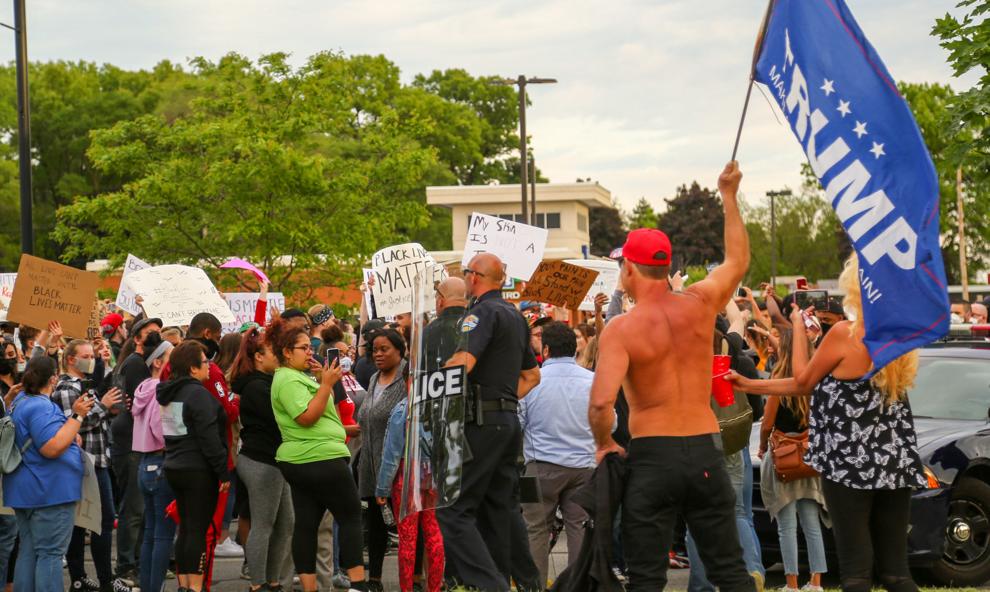 Portage George Floyd protest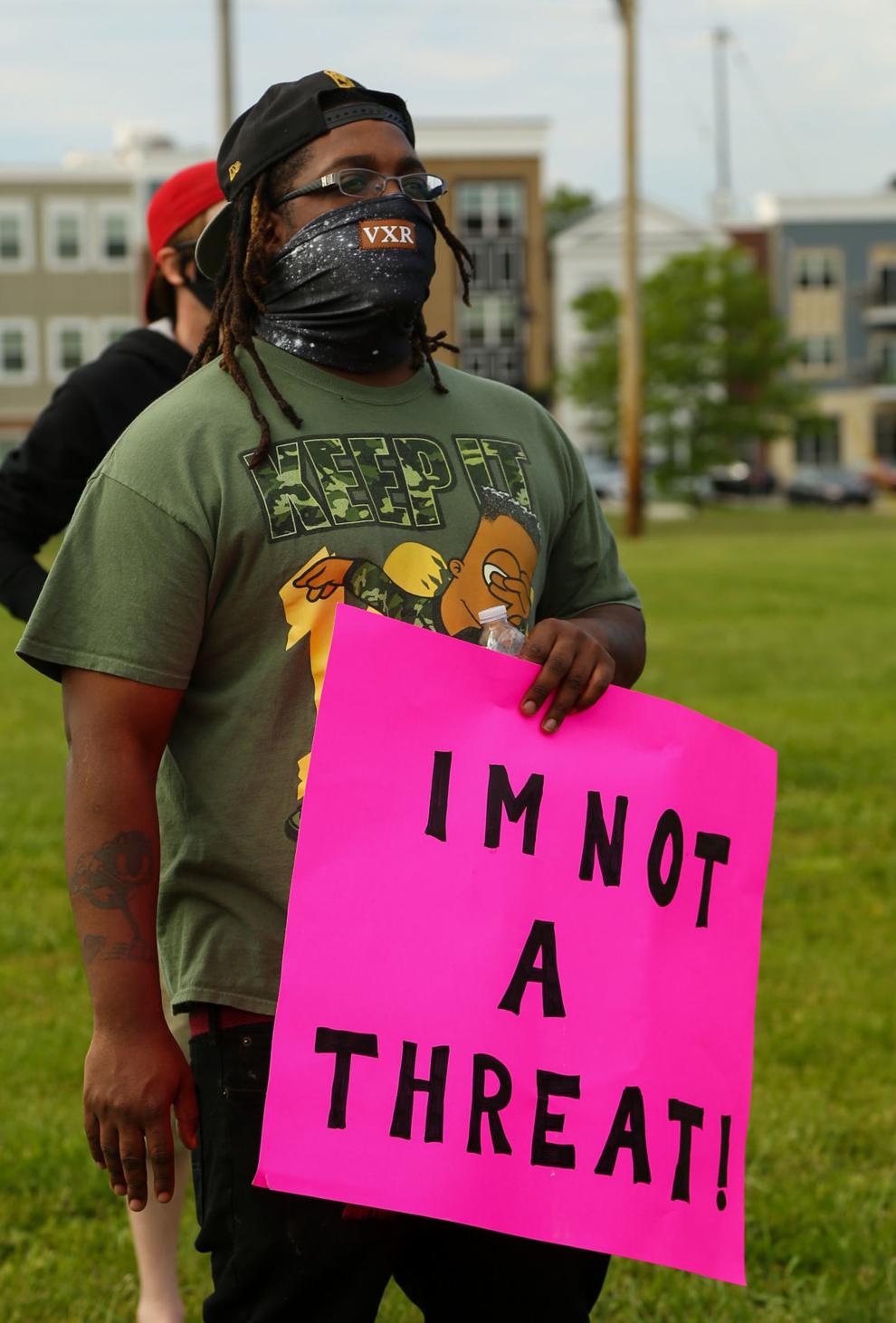 Portage George Floyd protest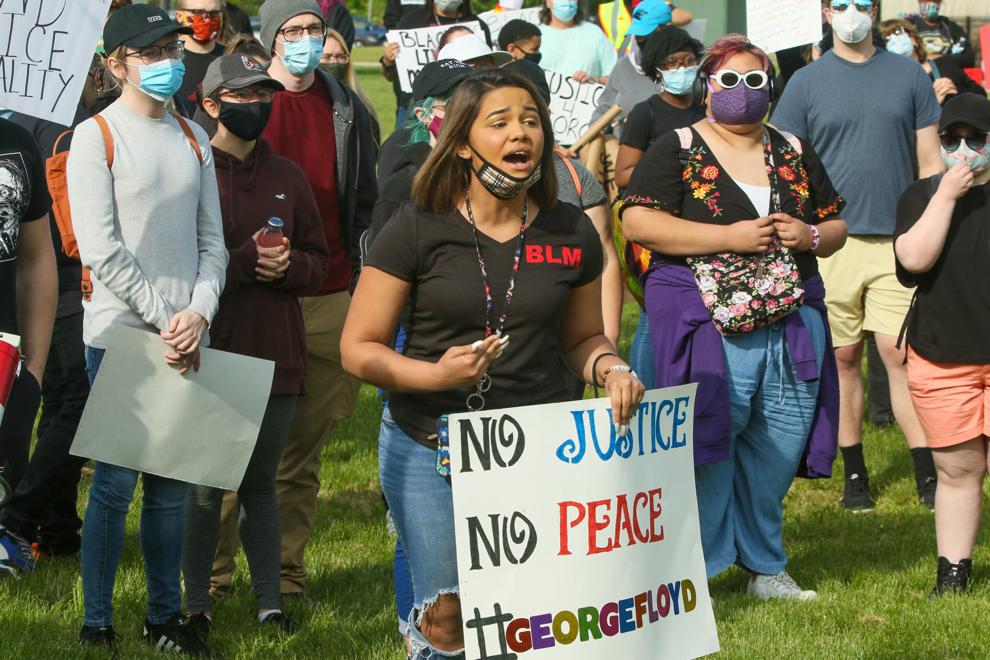 Portage George Floyd protest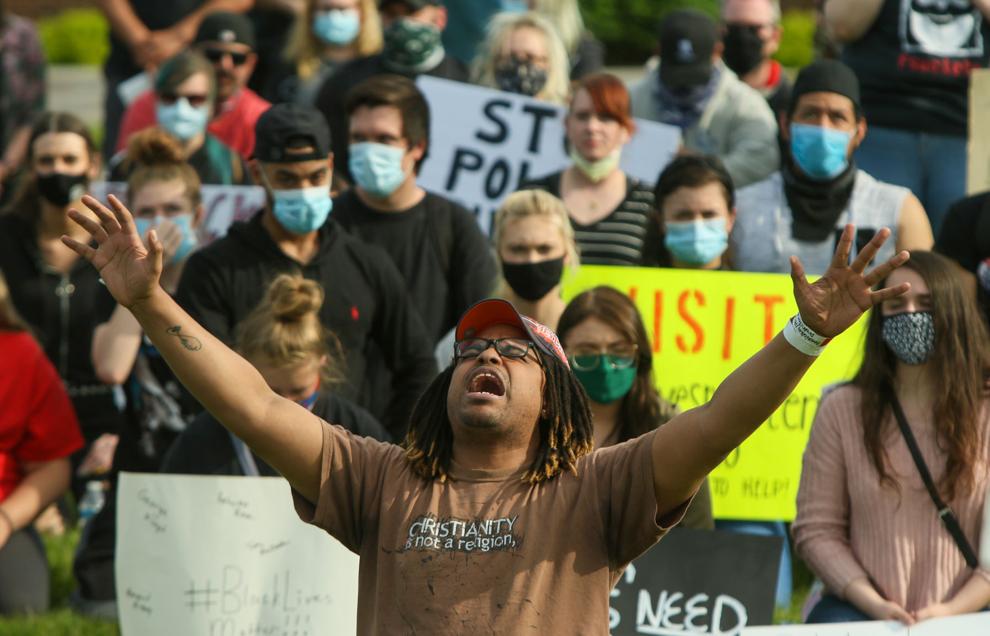 Portage George Floyd protest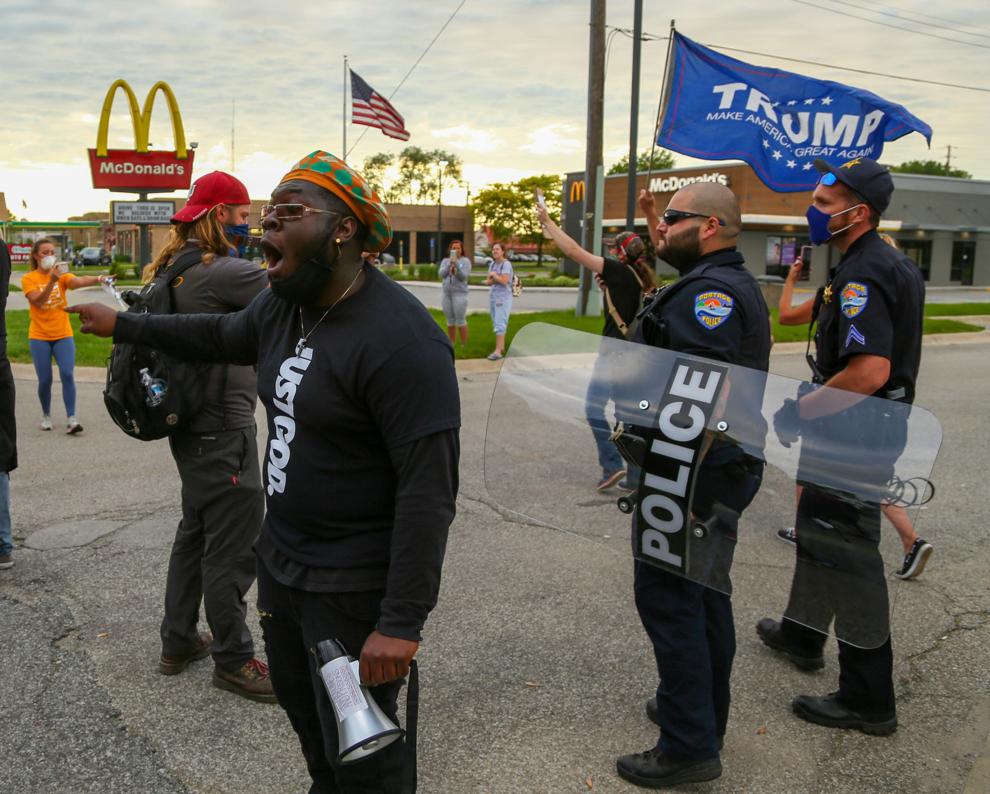 Portage George Floyd protest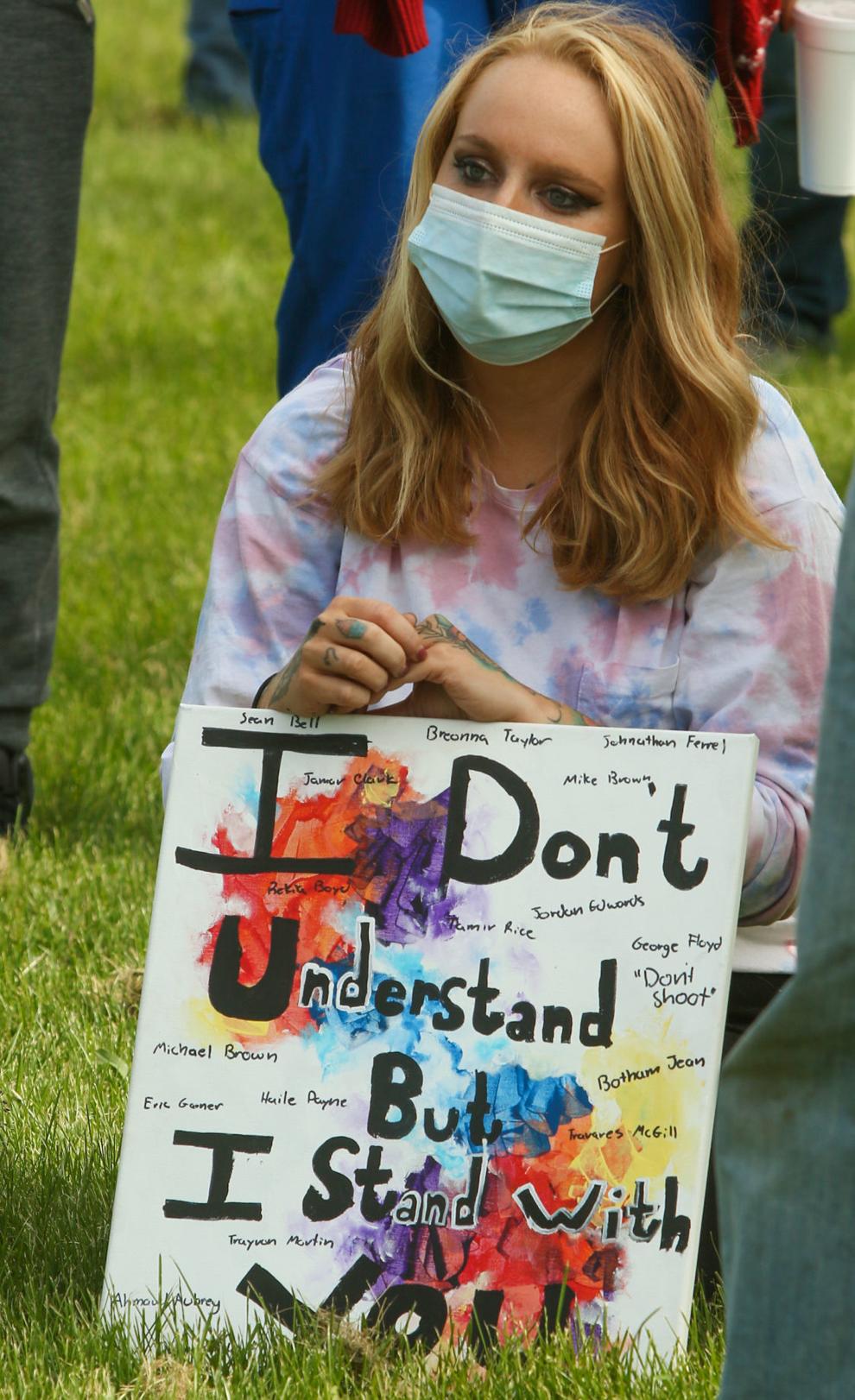 Portage George Floyd protest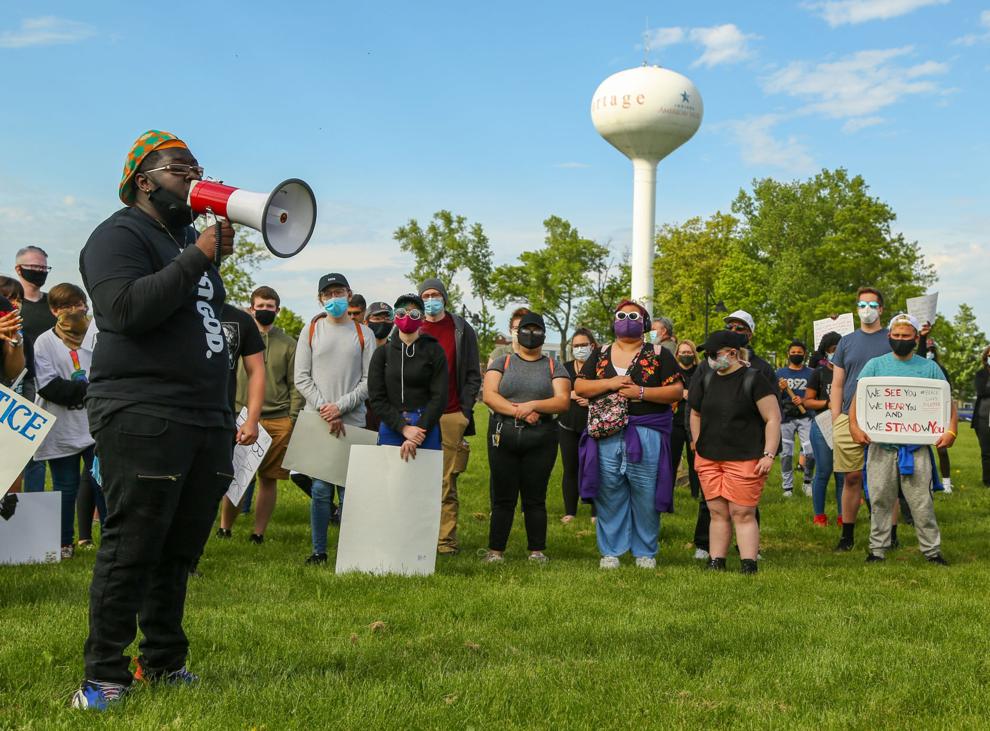 Portage George Floyd protest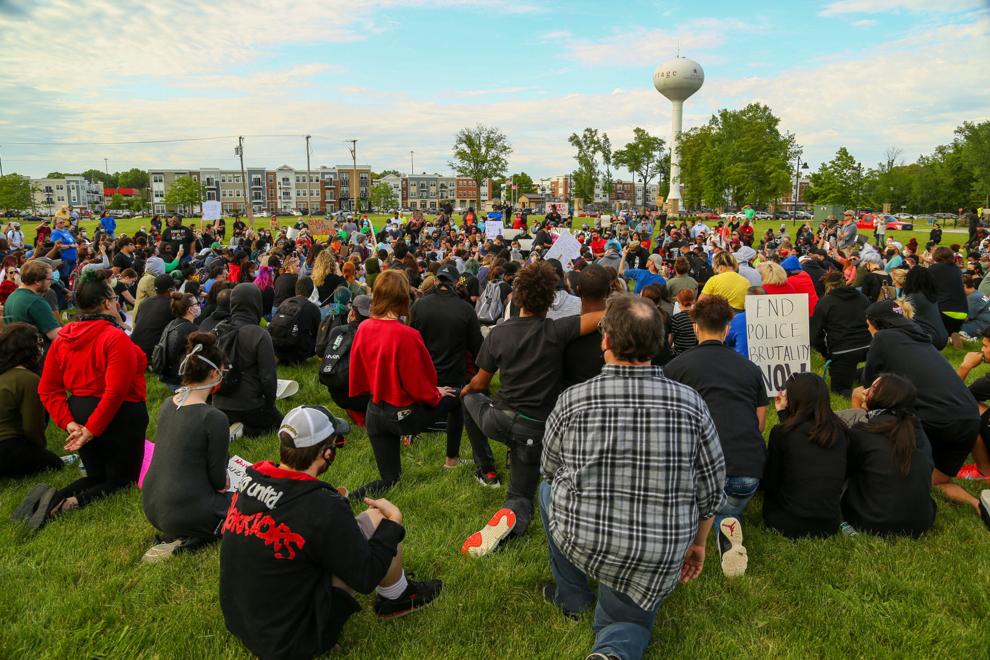 Crown Point protest
Crown Point protest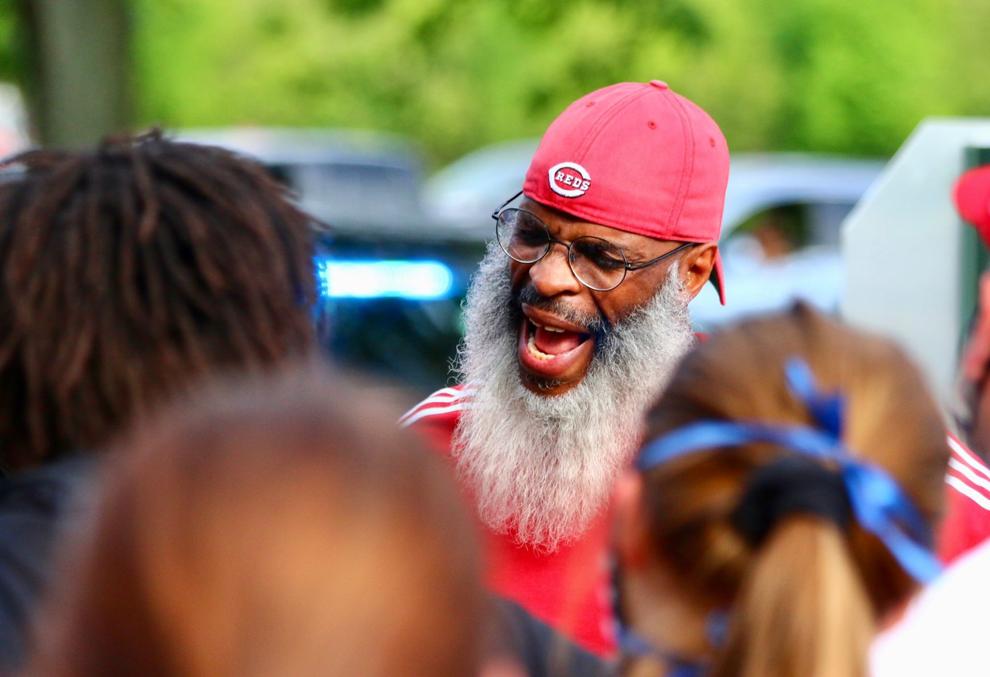 Crown Point protest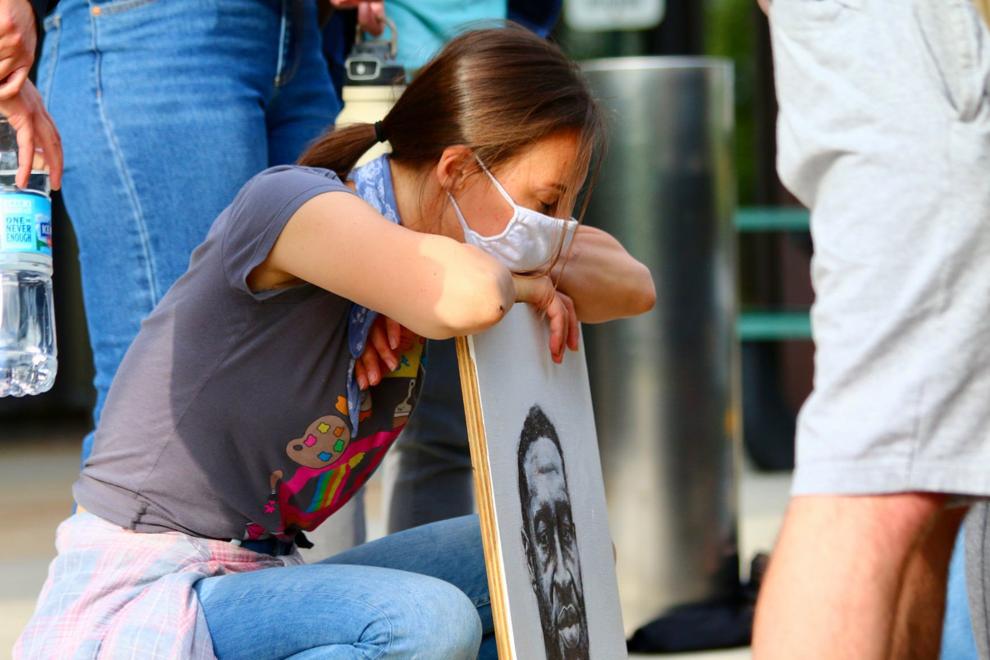 Crown Point protest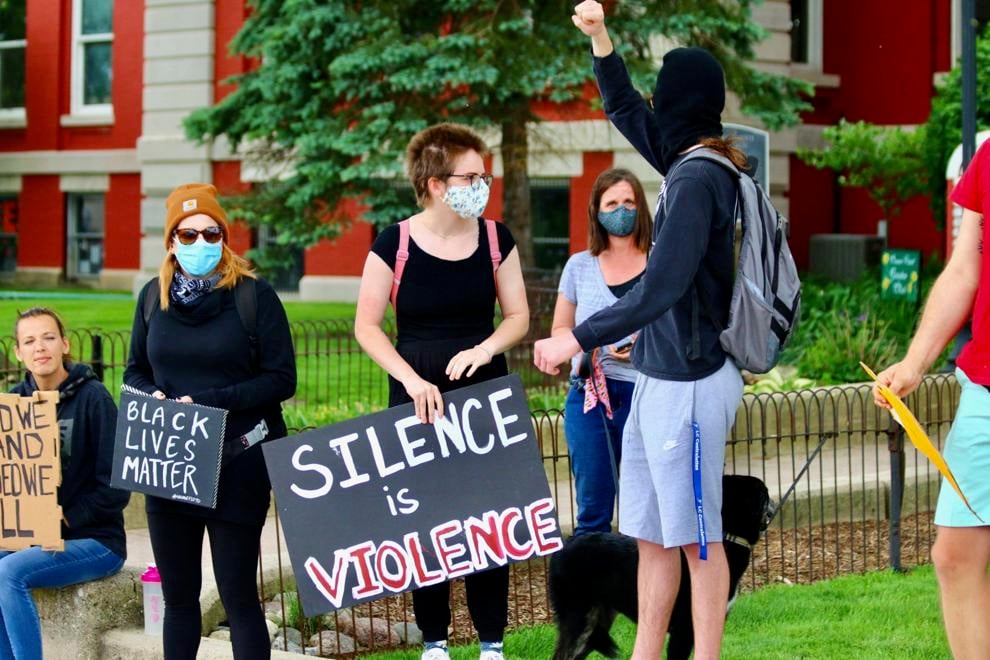 Portage Protest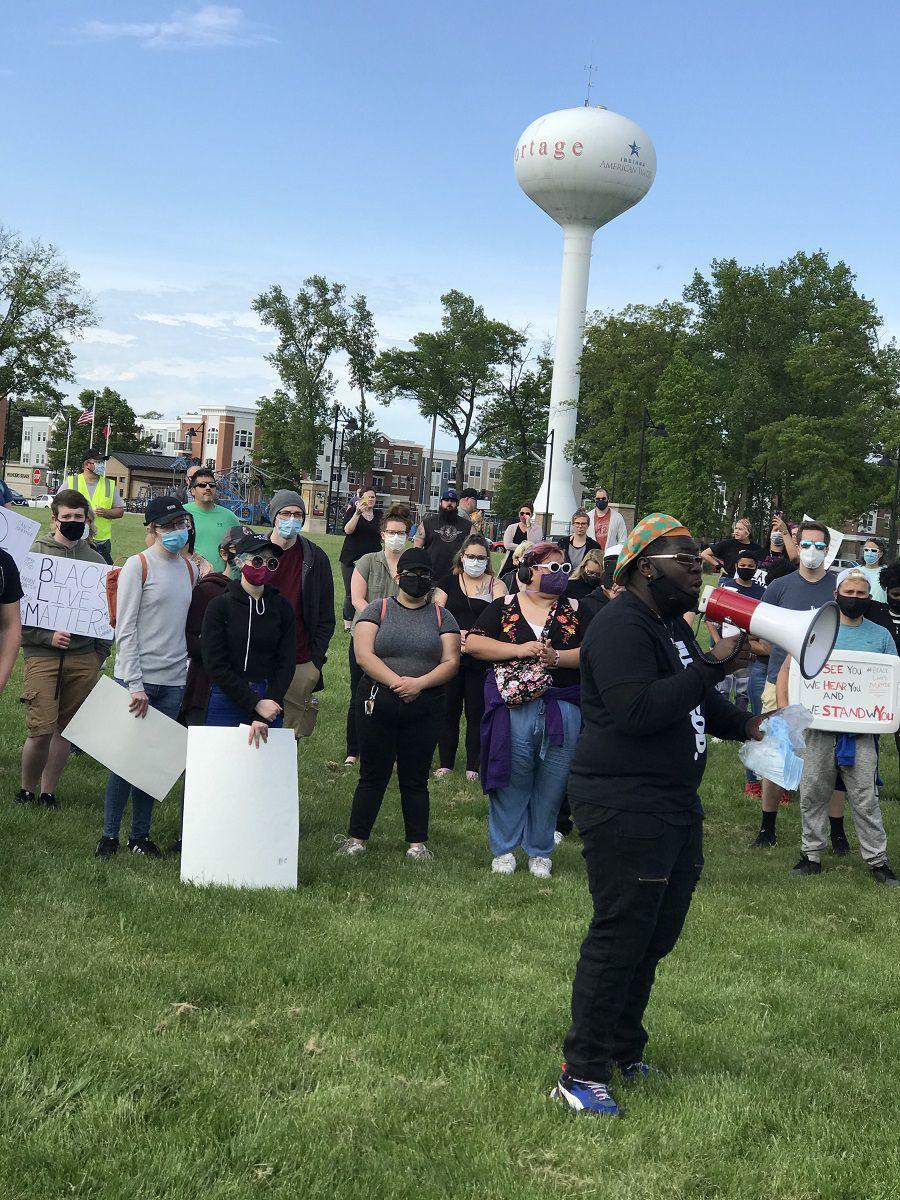 Crown Point protest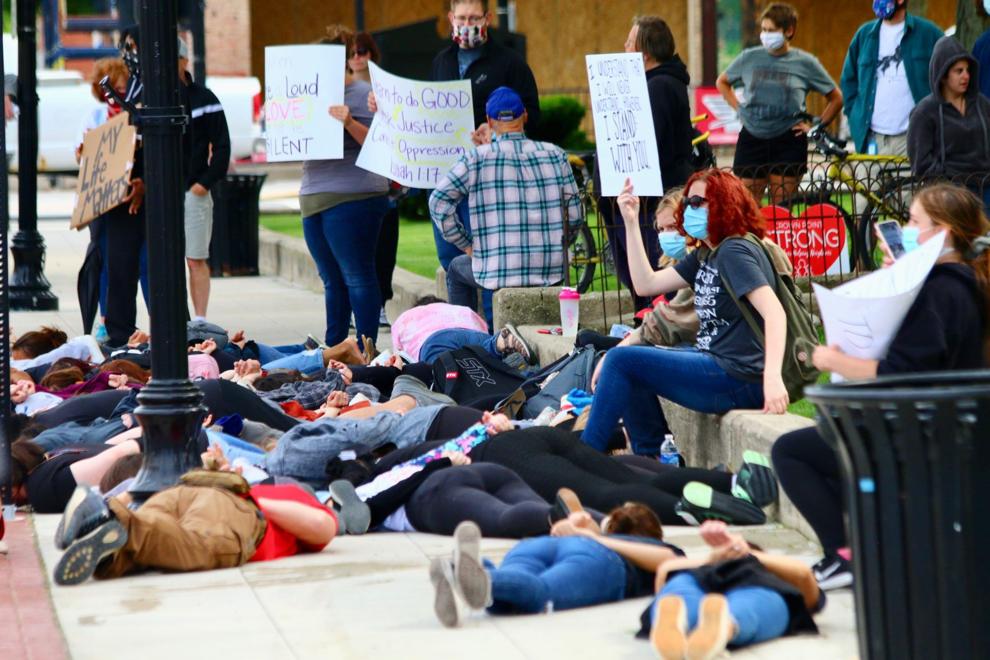 Crown Point protest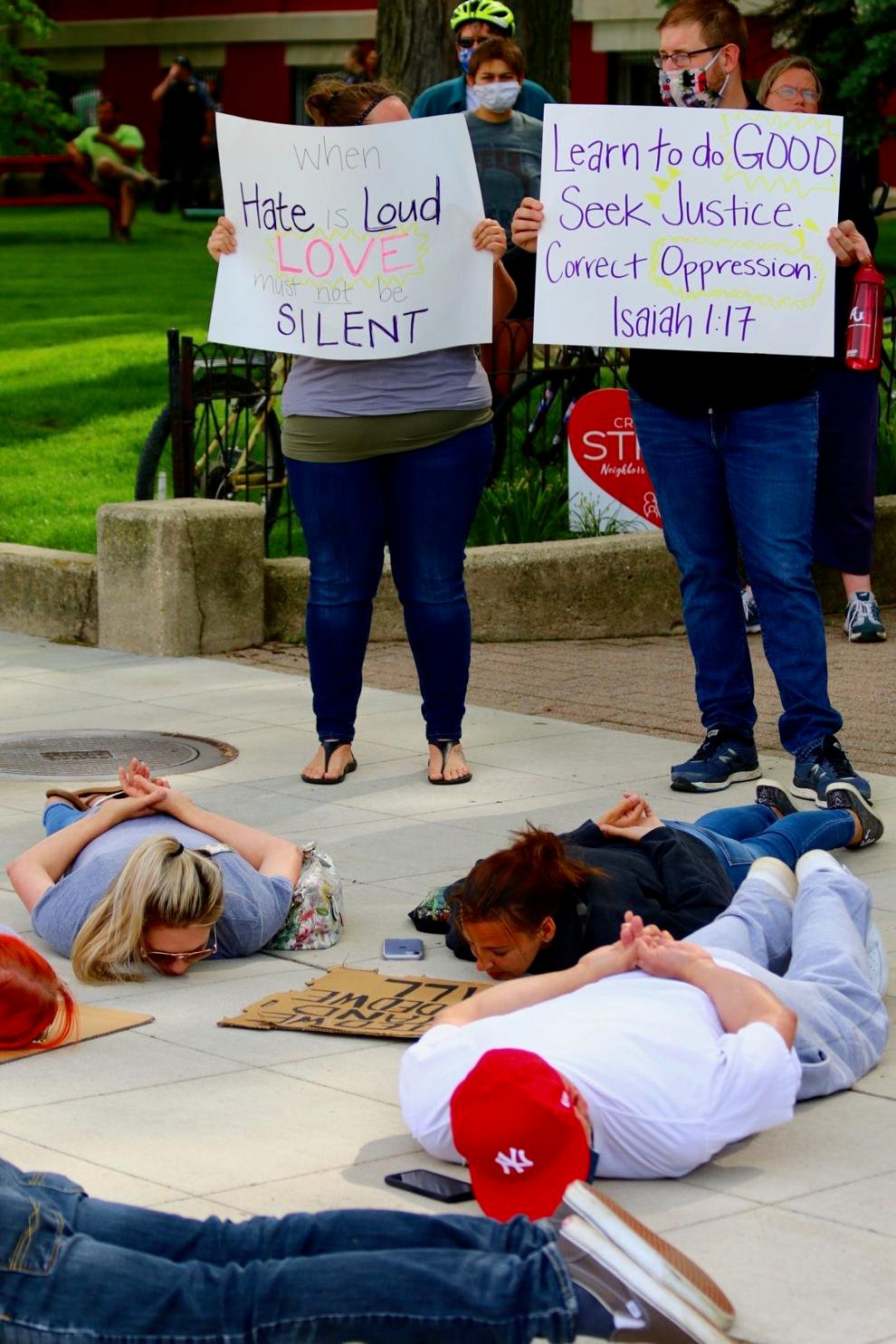 Crown Point protest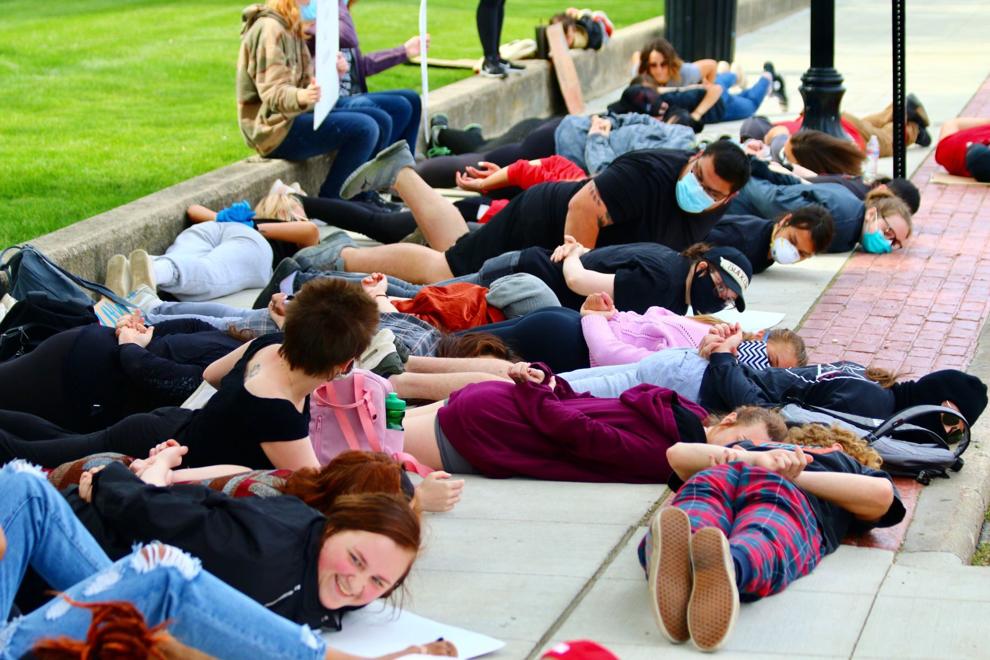 Crown Point protest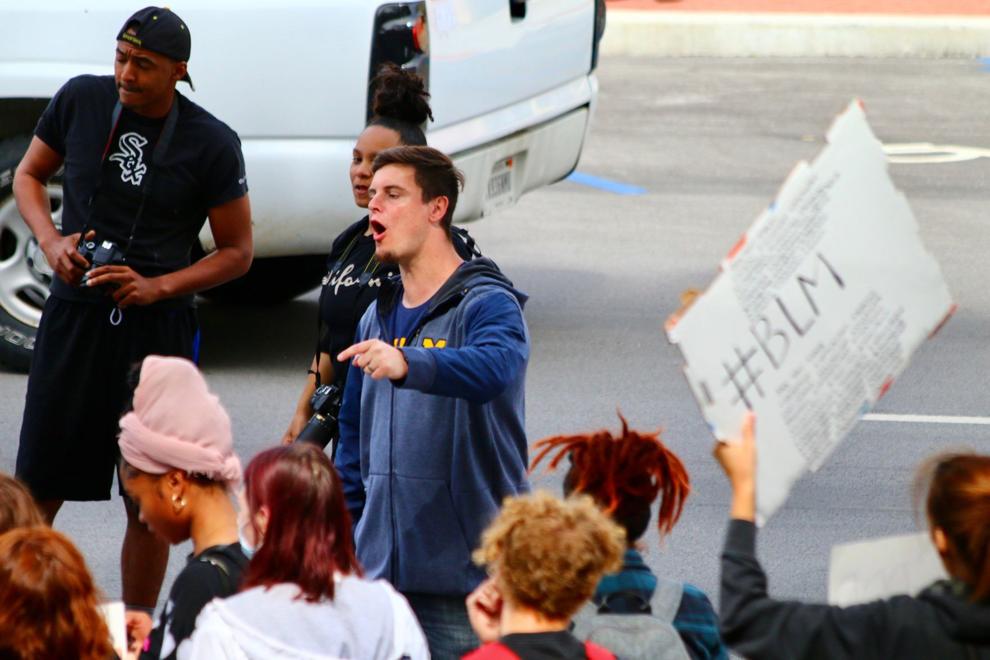 Crown Point protest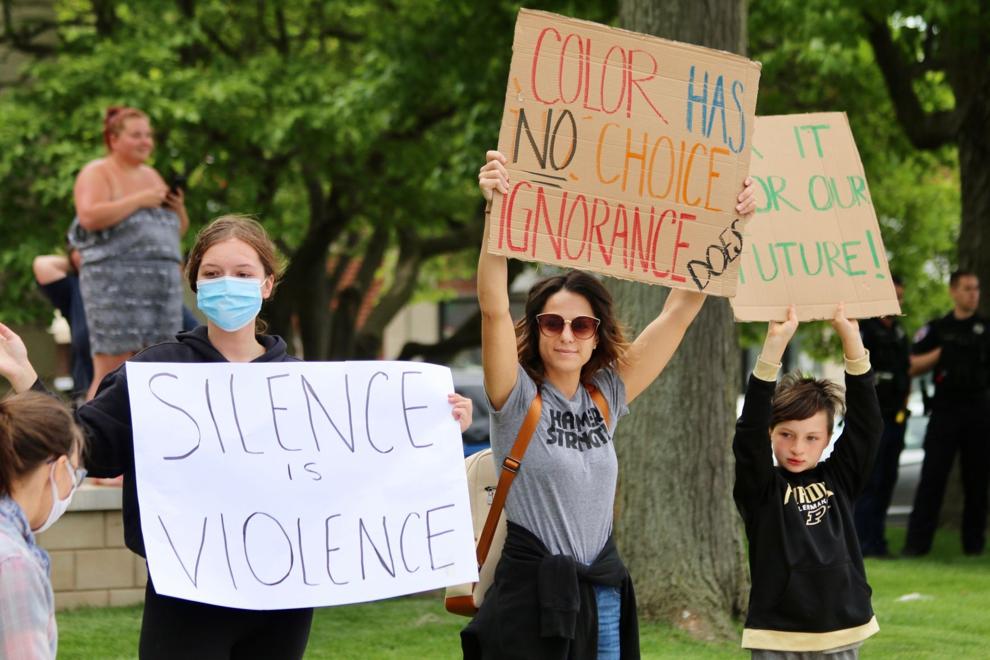 Crown Point protest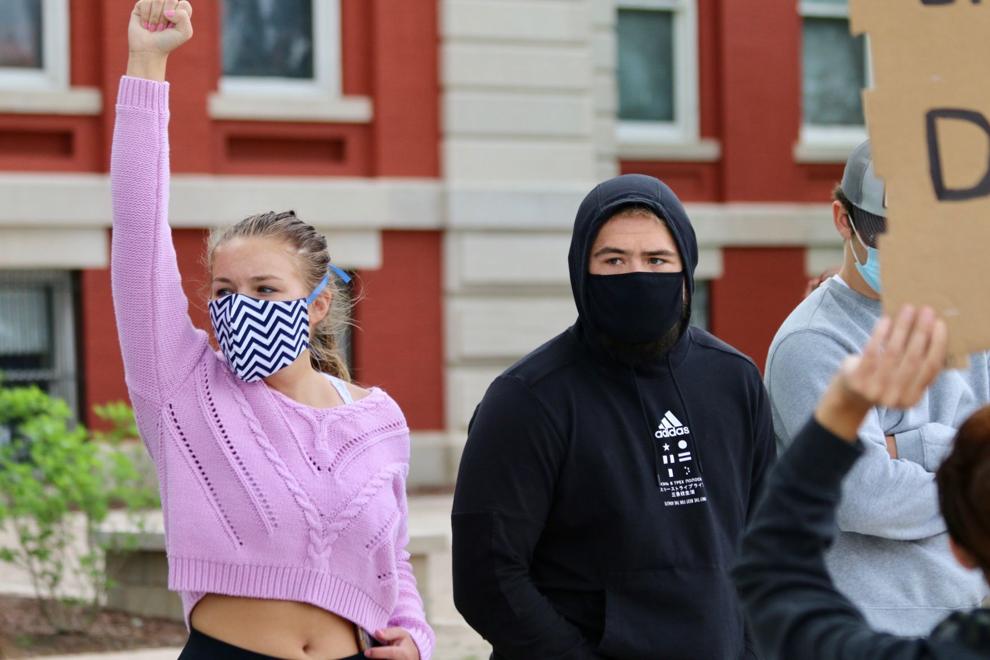 Purdue Northwest students stage a protest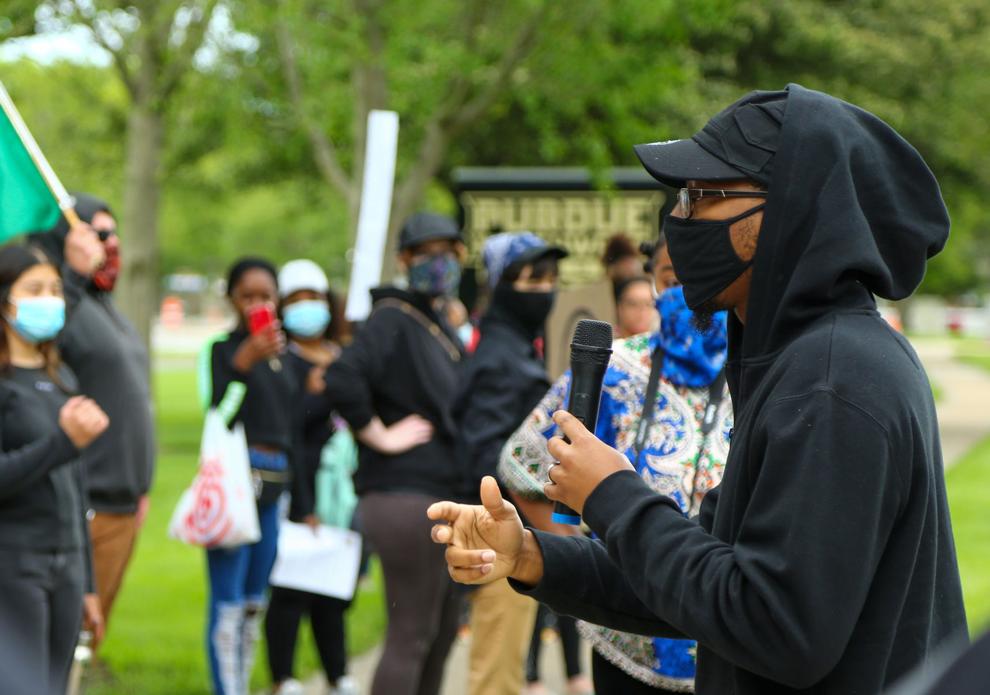 Purdue Northwest students stage a protest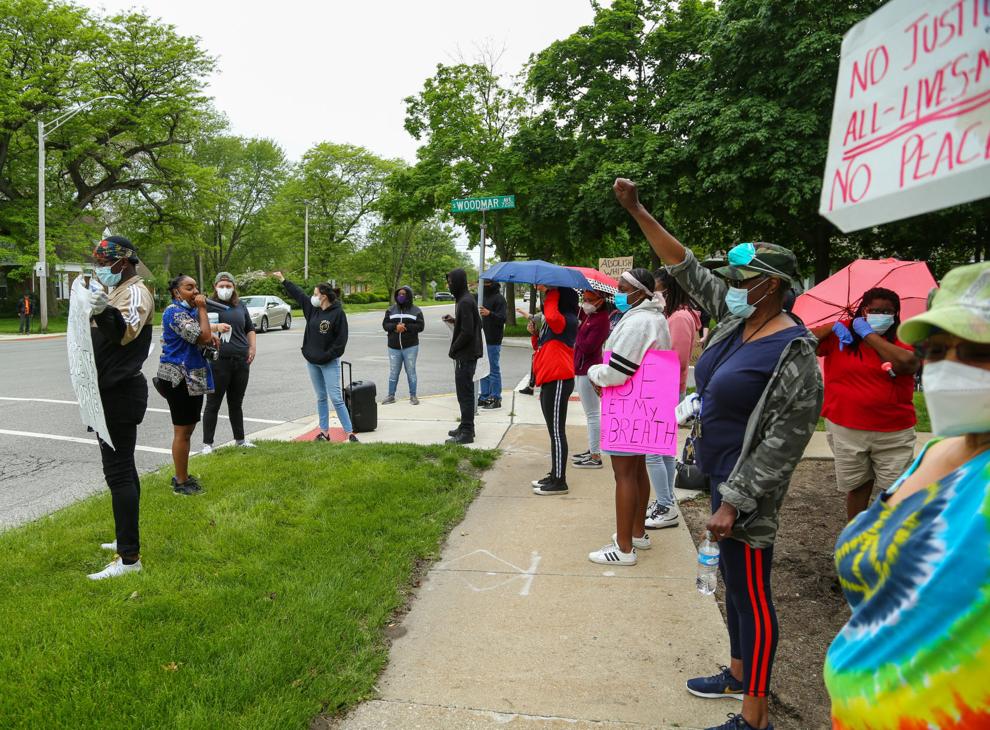 Purdue Northwest students stage a protest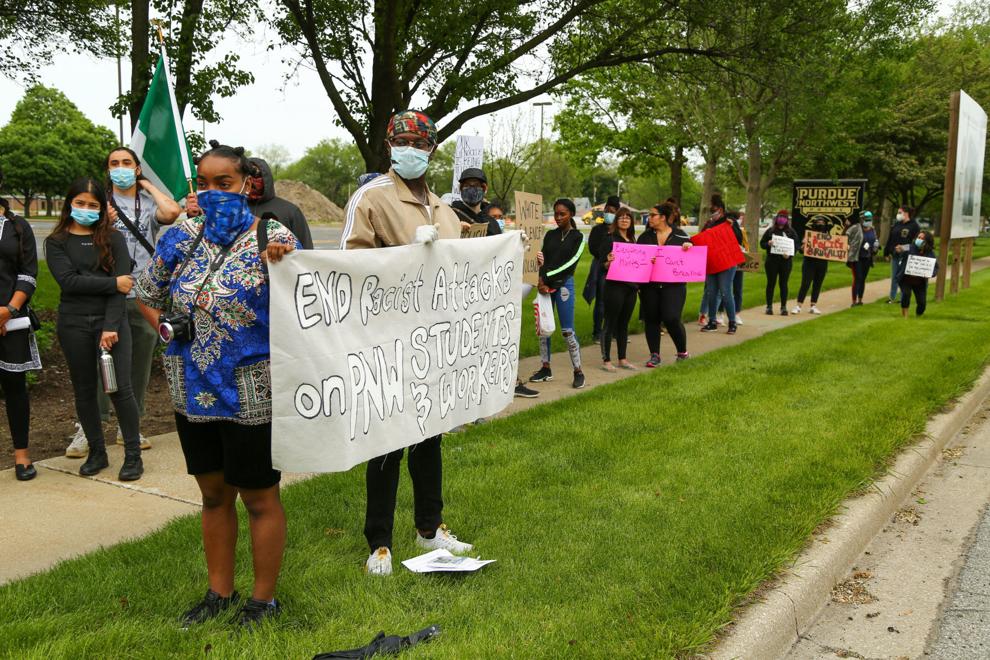 Peaceful rally in Gary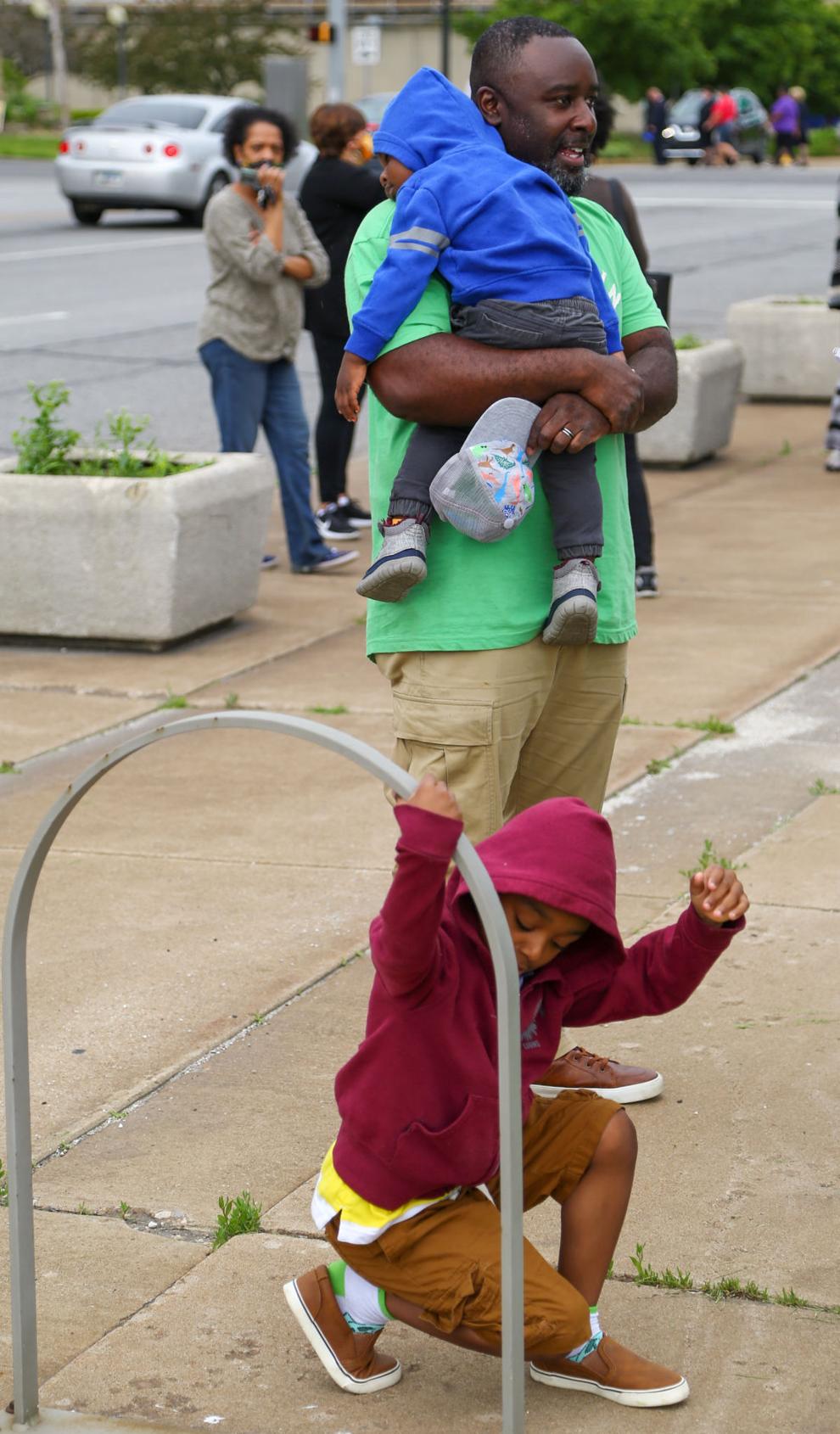 Southlake Mall area protest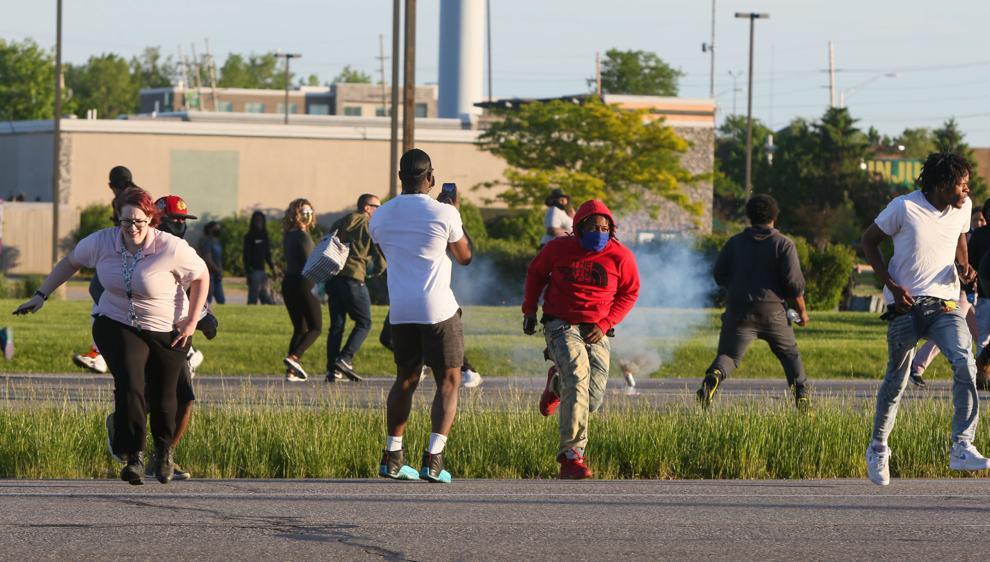 Southlake Mall area protest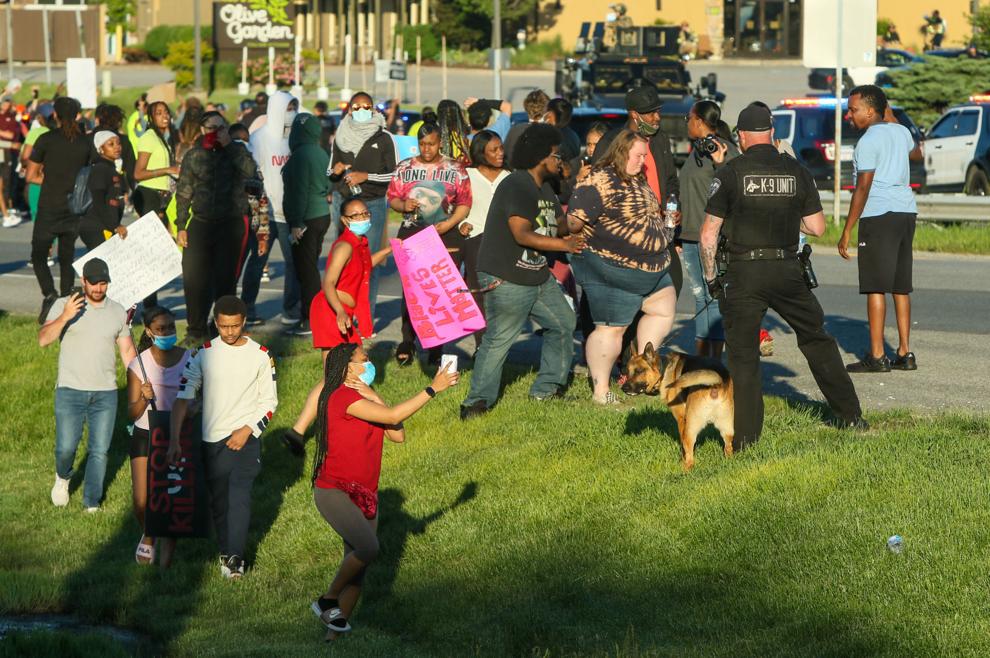 Southlake Mall area protest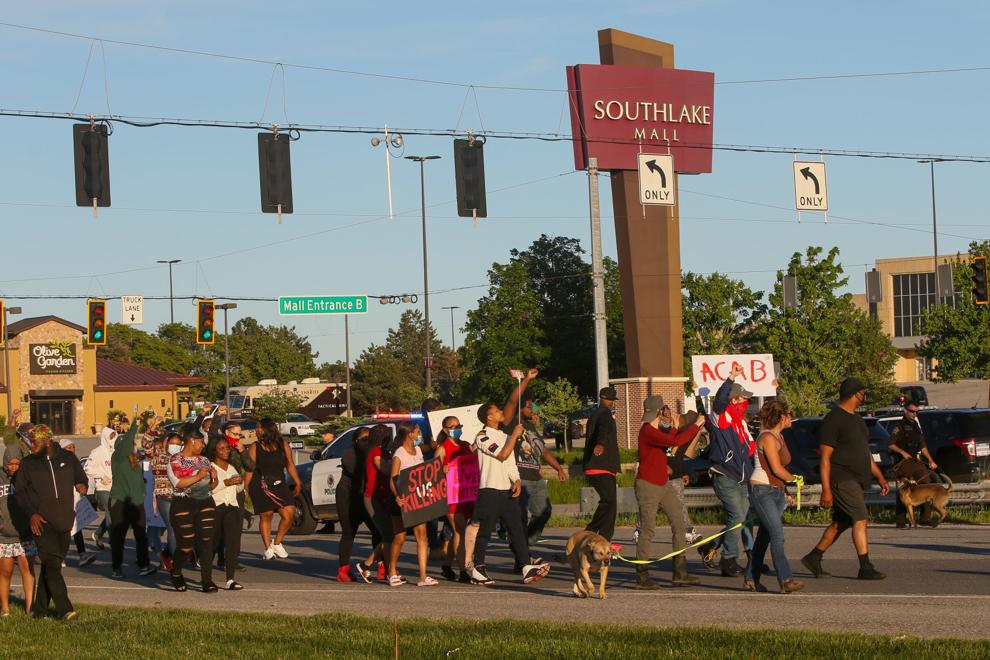 Southlake Mall area protest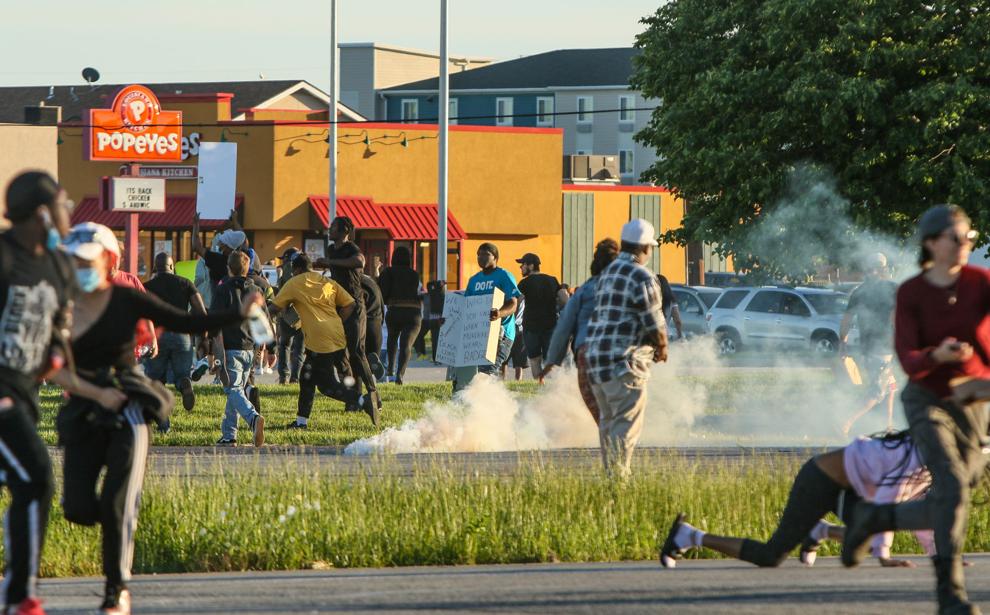 Southlake Mall area protest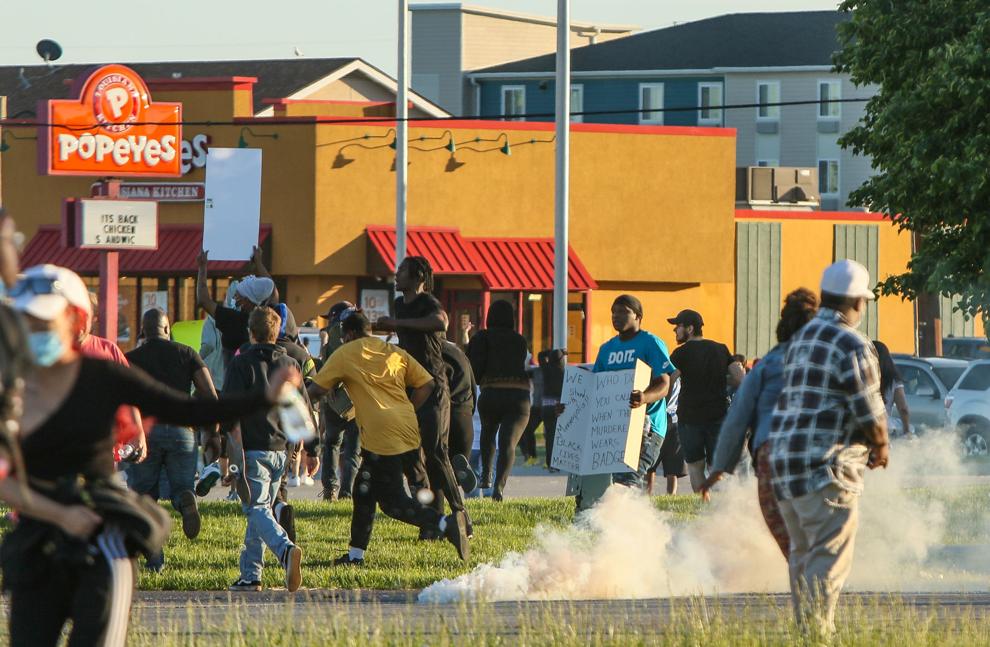 Southlake Mall area protest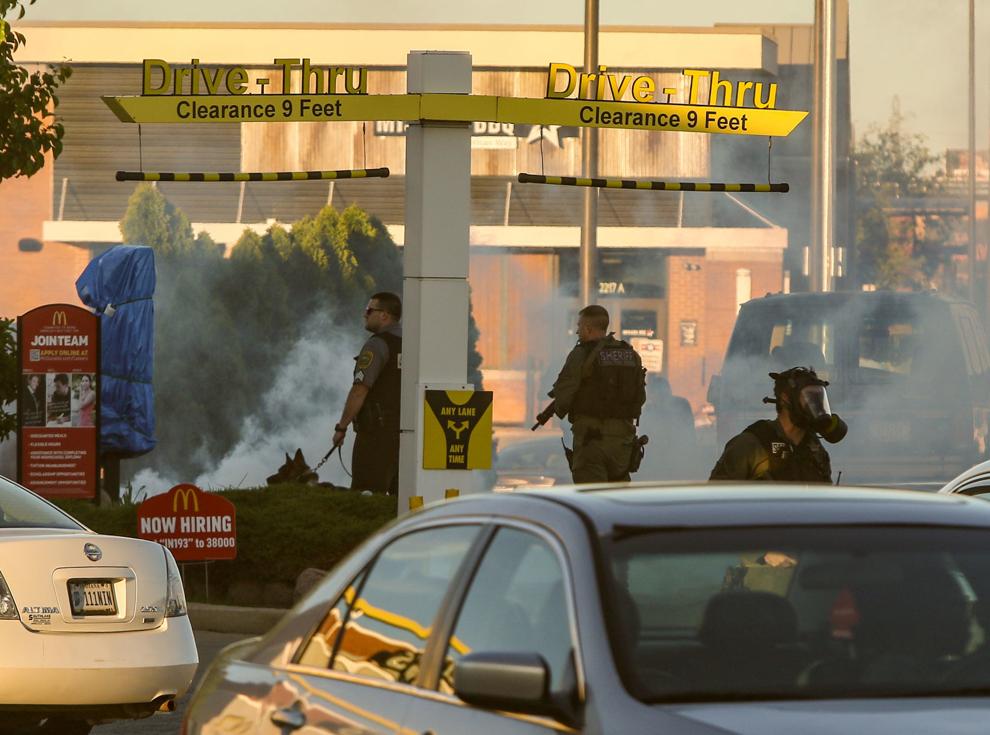 Protest in solidarity with Minneapolis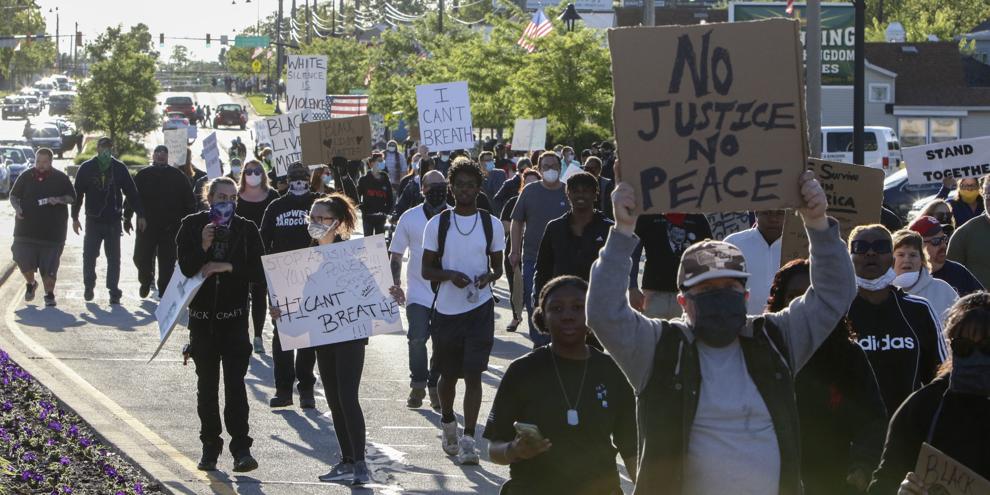 Protest in solidarity with Minneapolis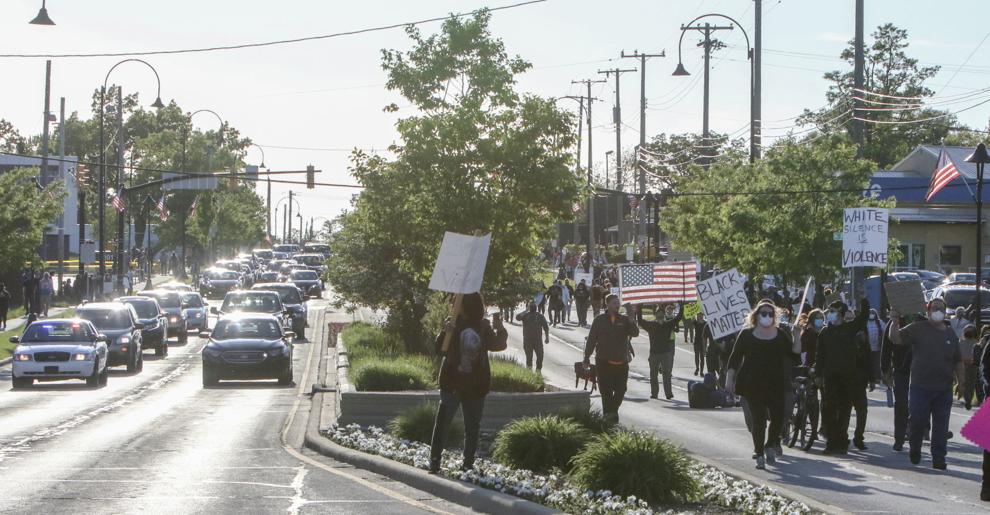 Protest in solidarity with Minneapolis
Protest in solidarity with Minneapolis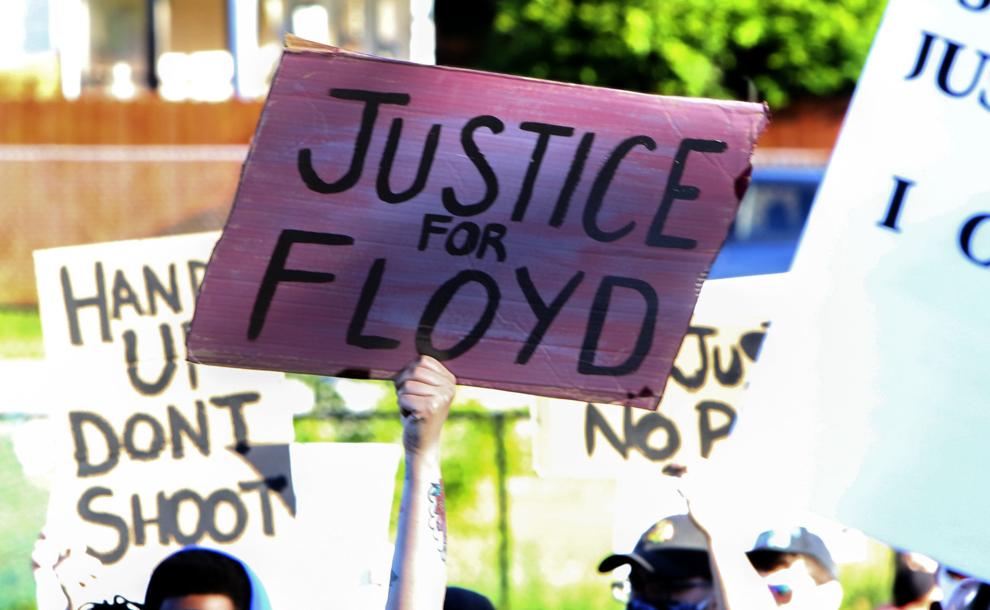 Merrillville protest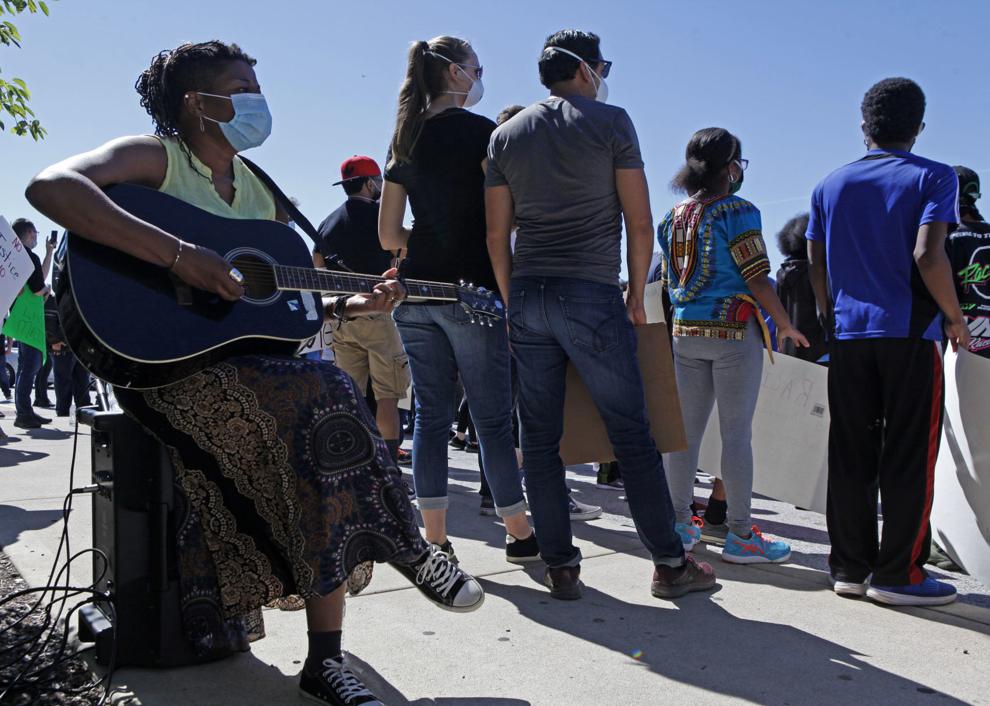 Protest in solidarity with Minneapolis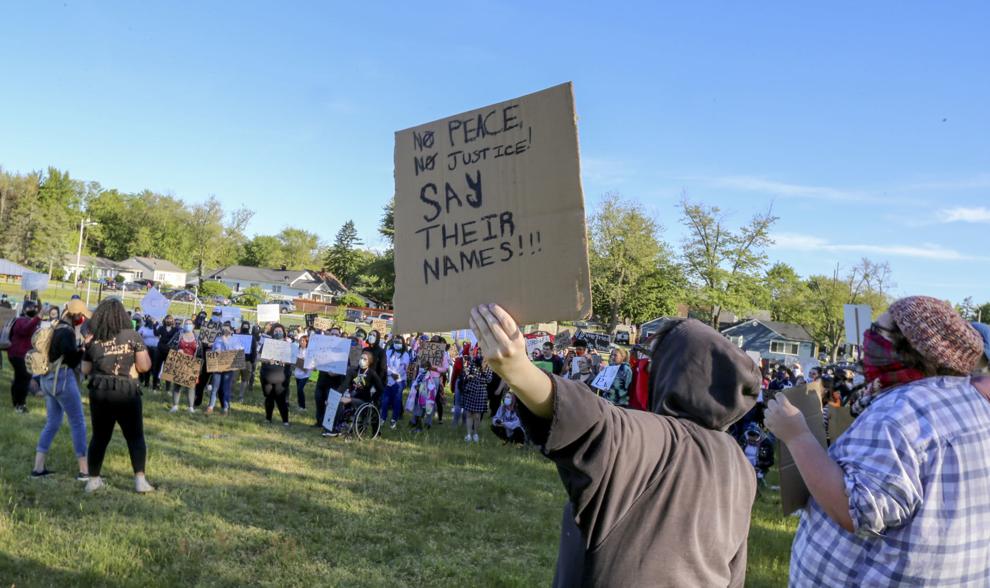 Protest in solidarity with Minneapolis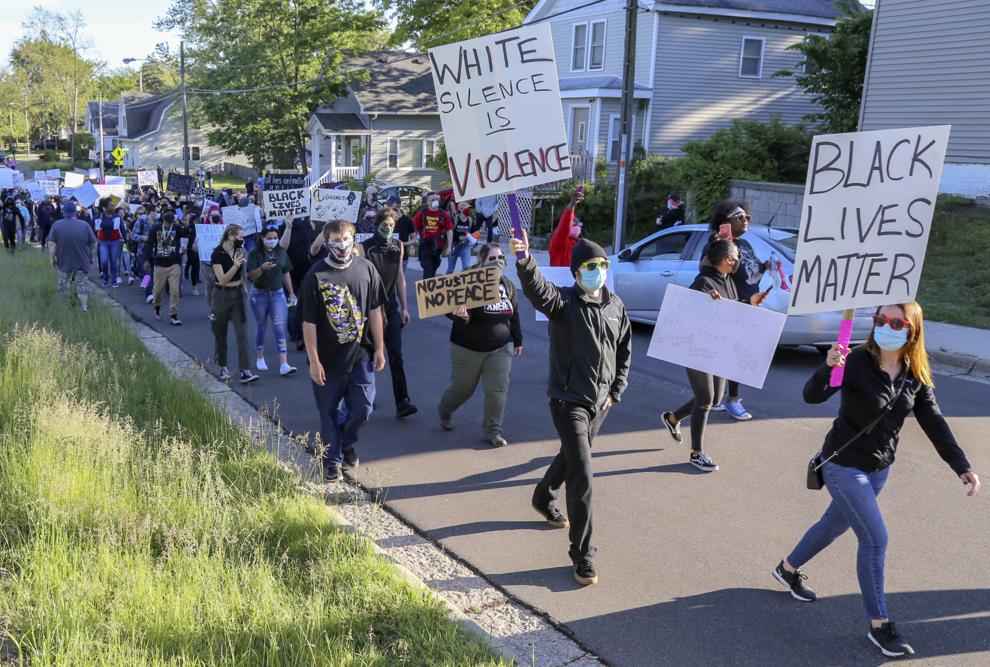 Protest in solidarity with Minneapolis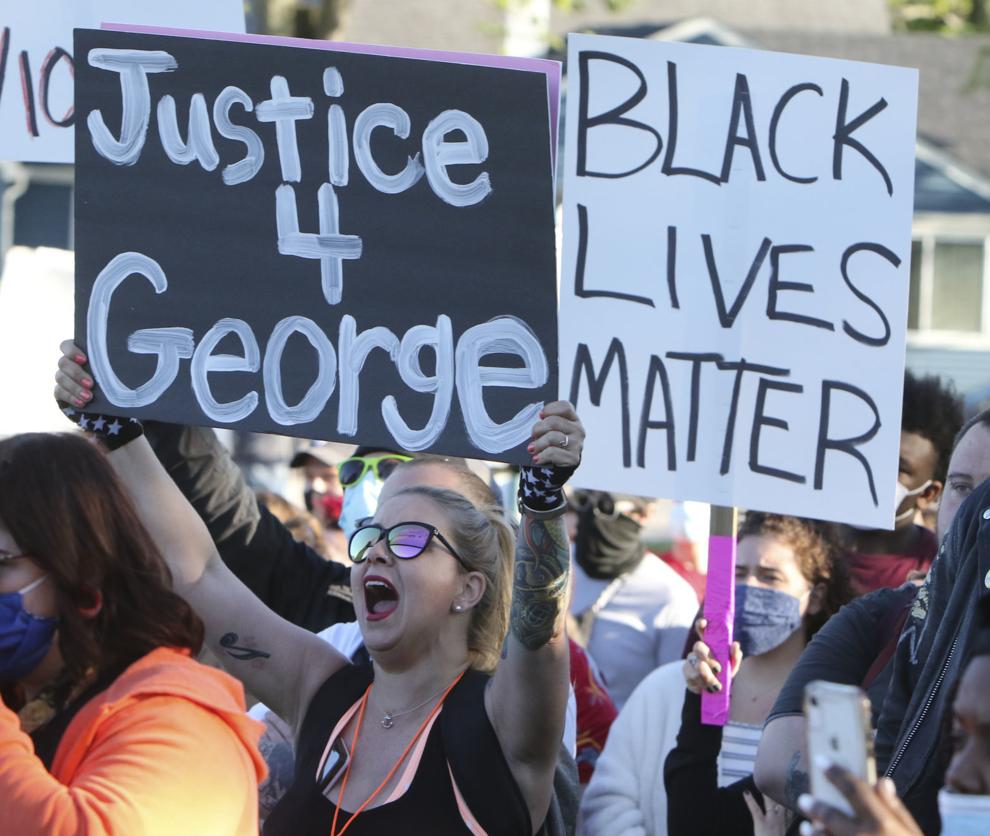 Protest in solidarity with Minneapolis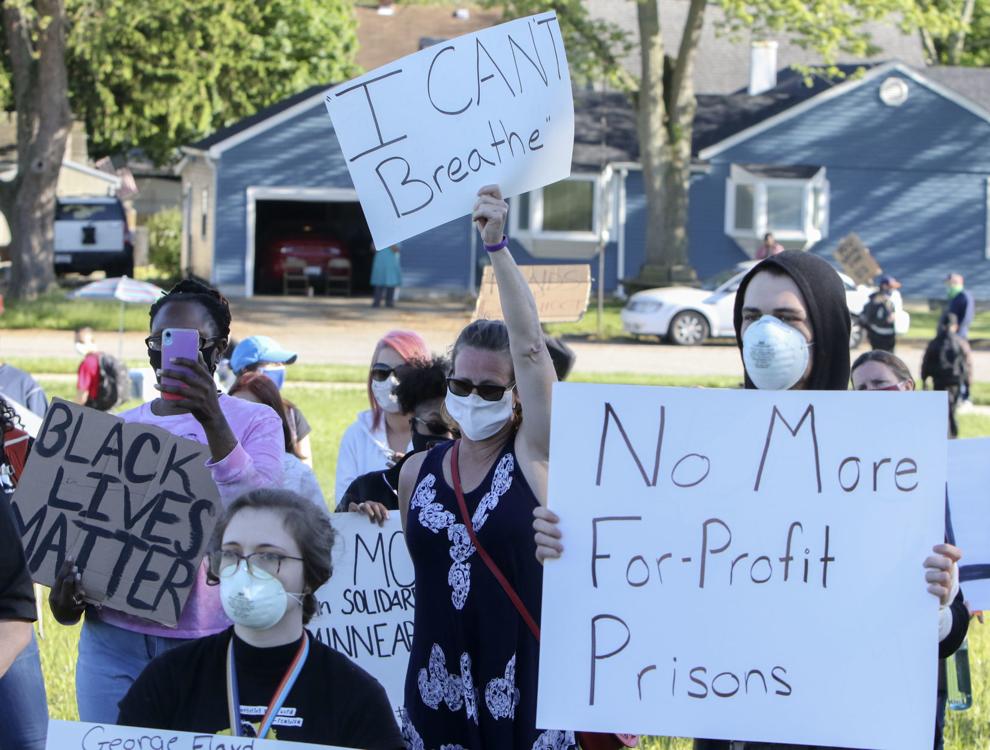 Merrillville protest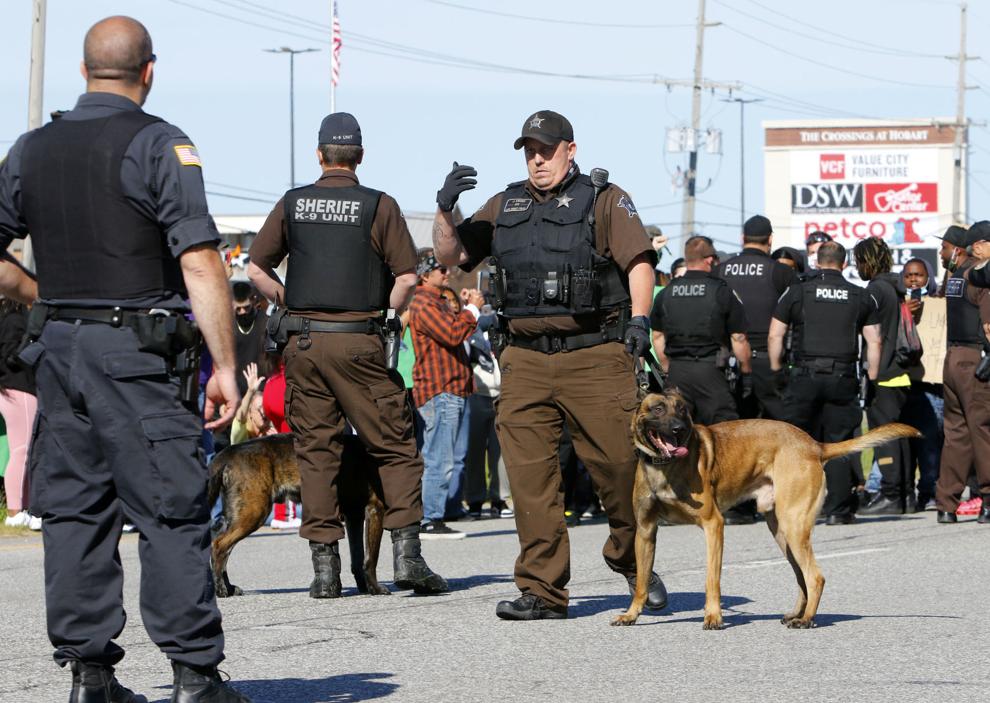 Merrillville protest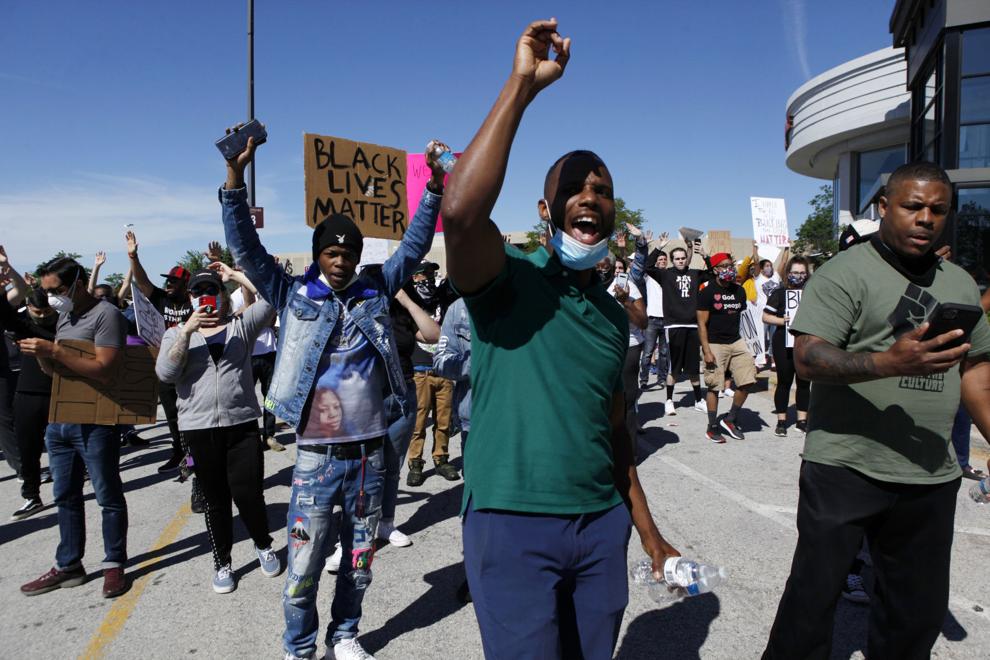 Merrillville protest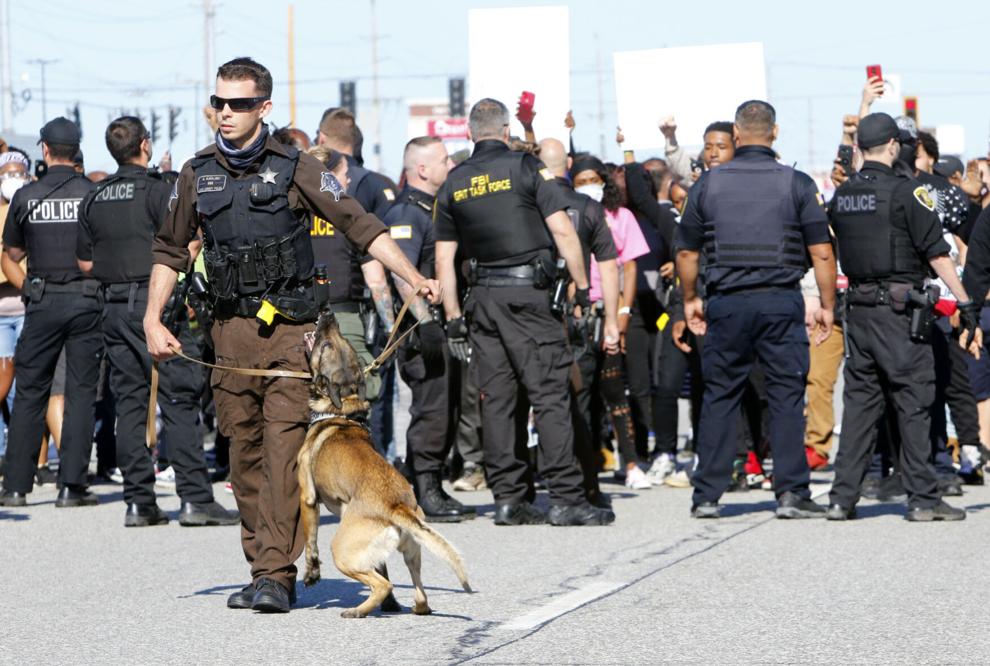 Merrillville protest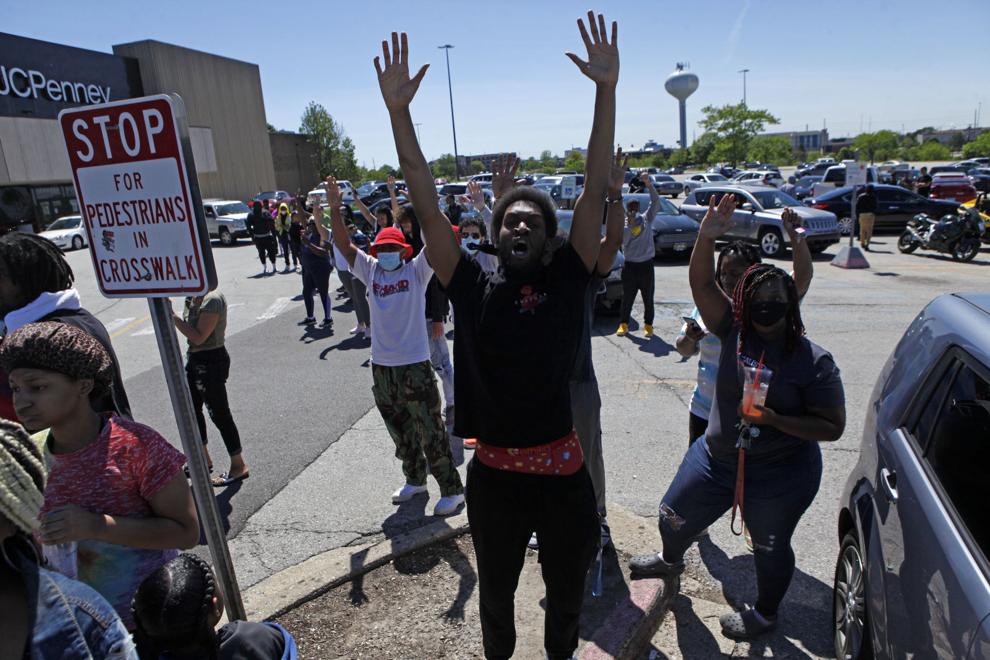 Merrillville protest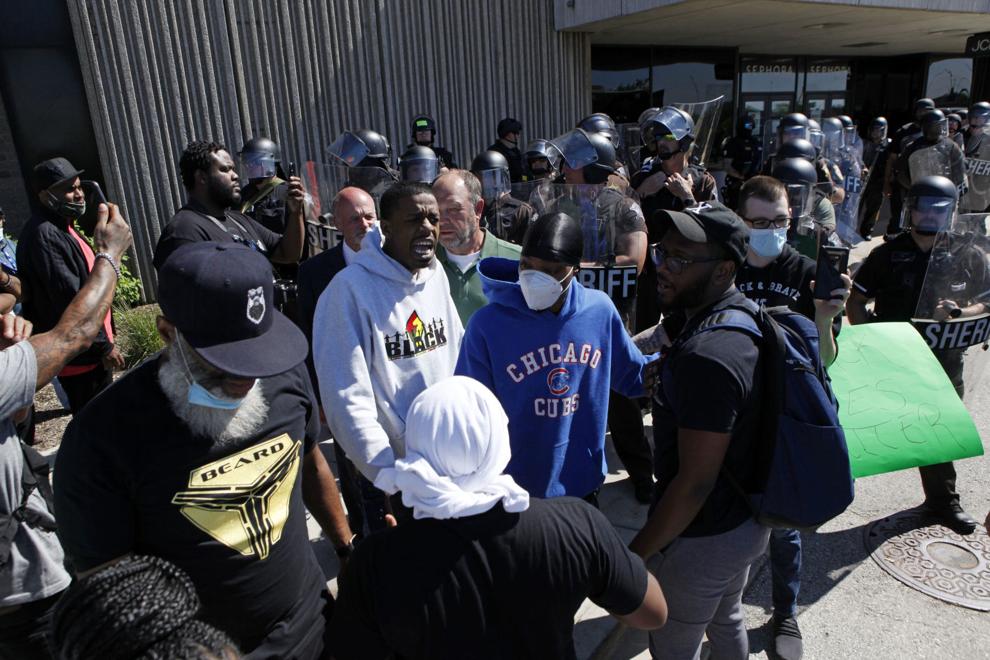 Merrillville protest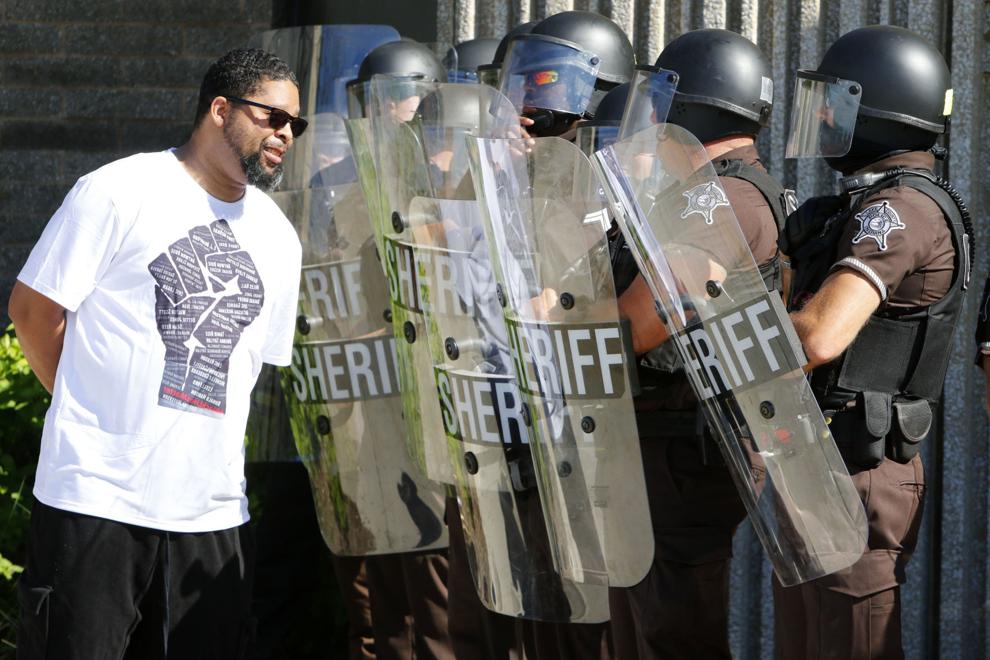 Merrillville protest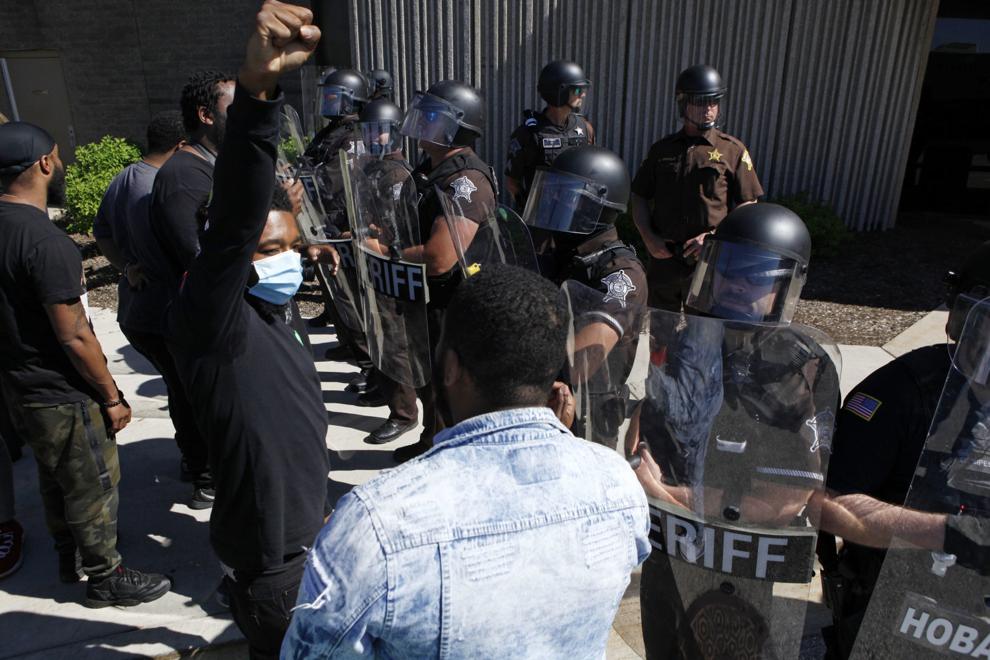 Merrillville protest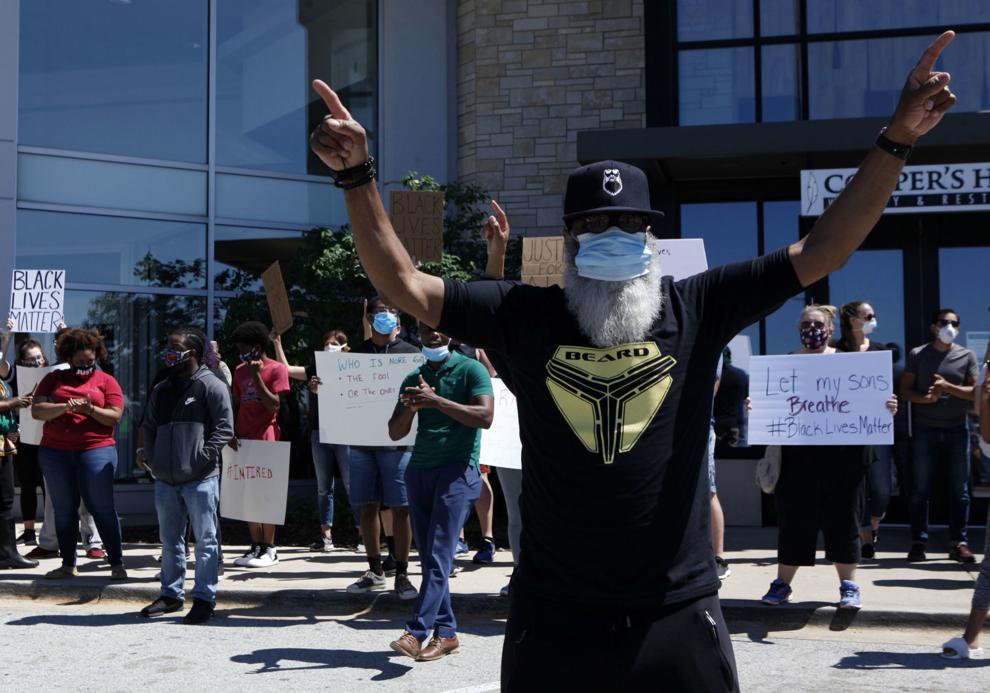 Merrillville protest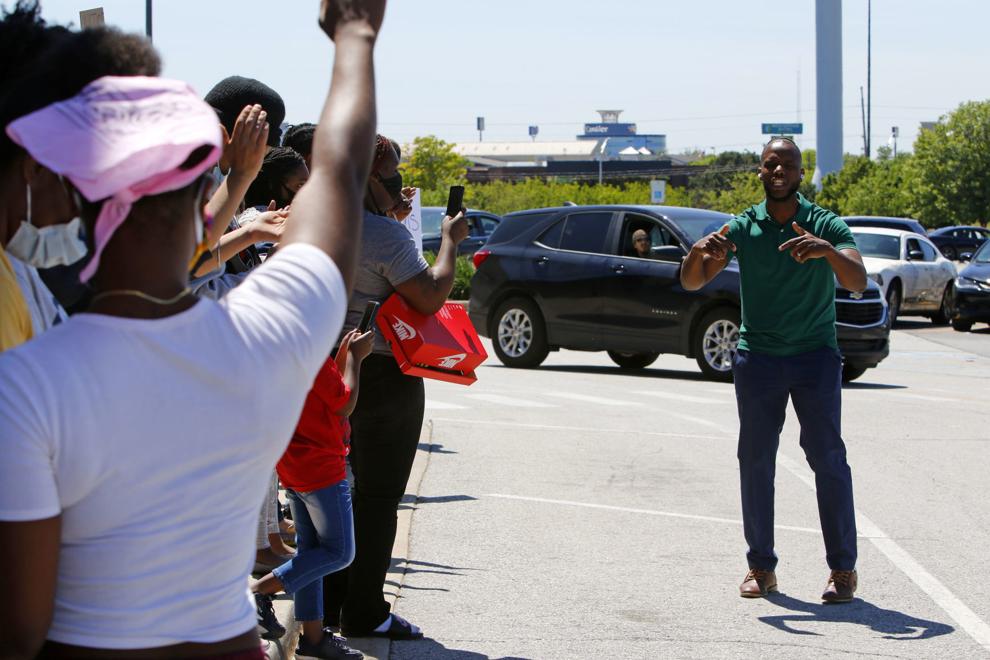 Merrillville protest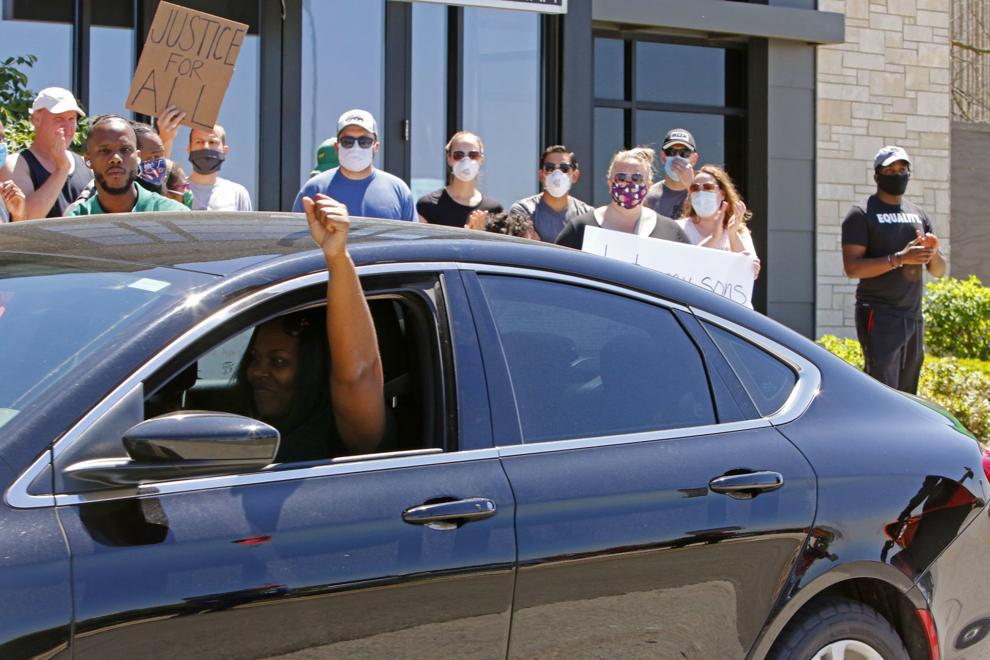 Merrillville protest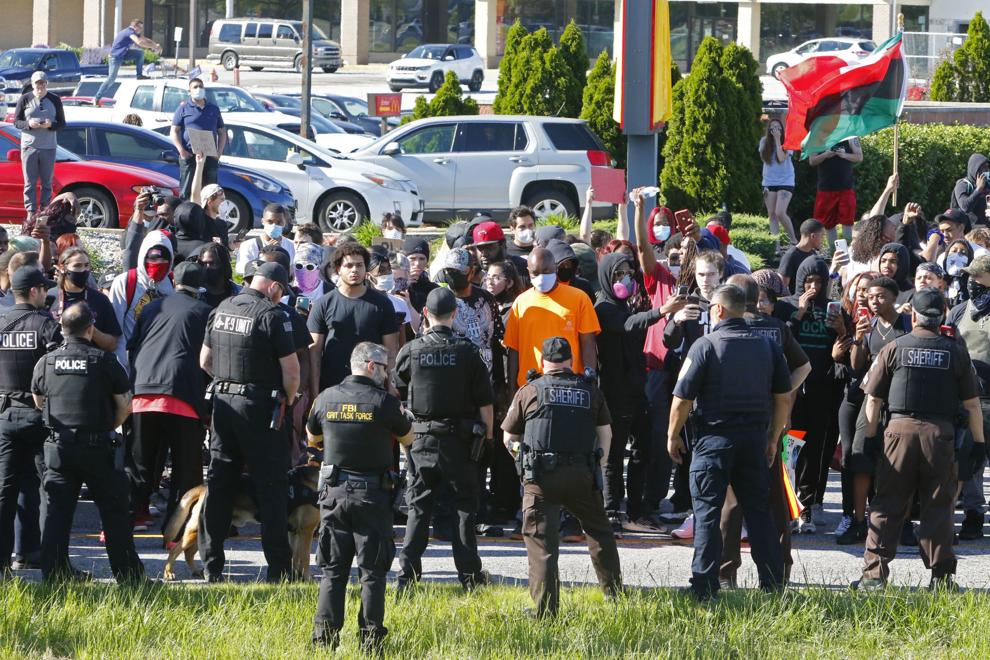 Merrillville protest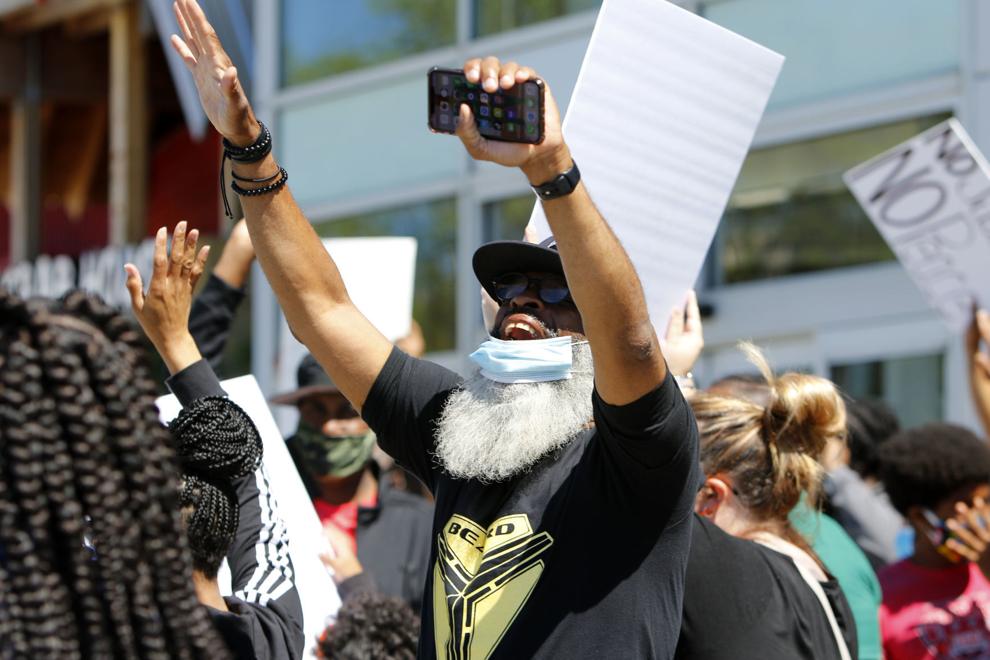 Merrillville protest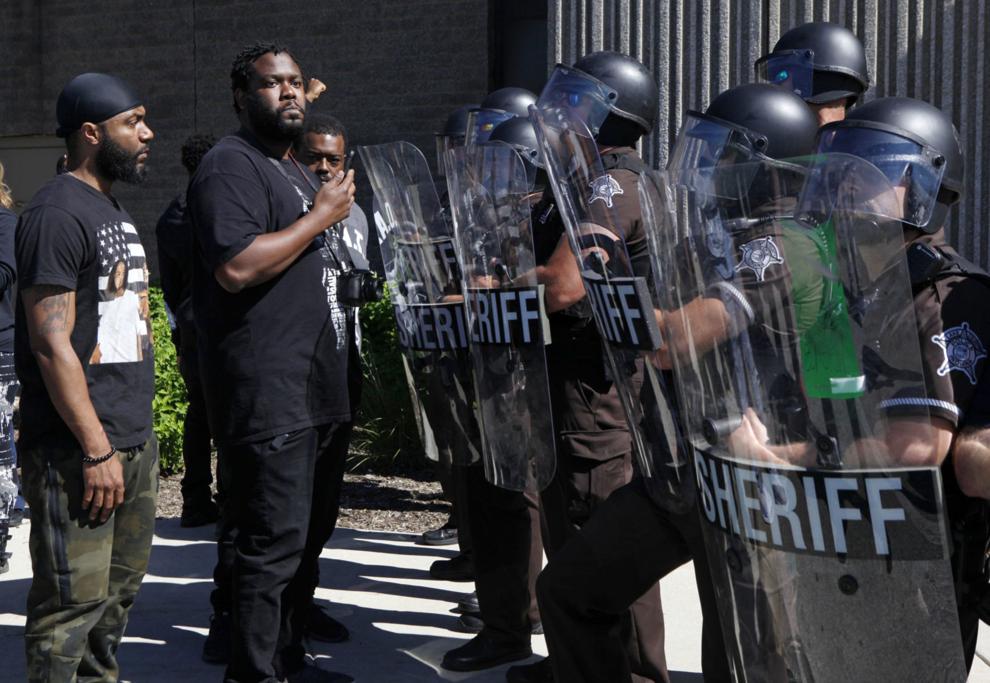 Merrillville protest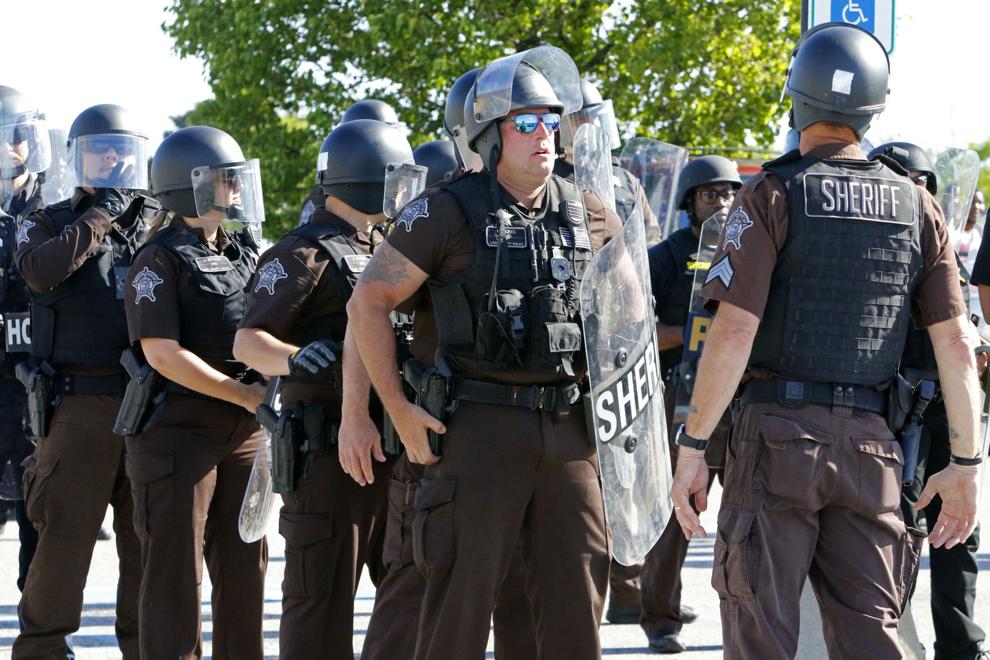 Merrillville protest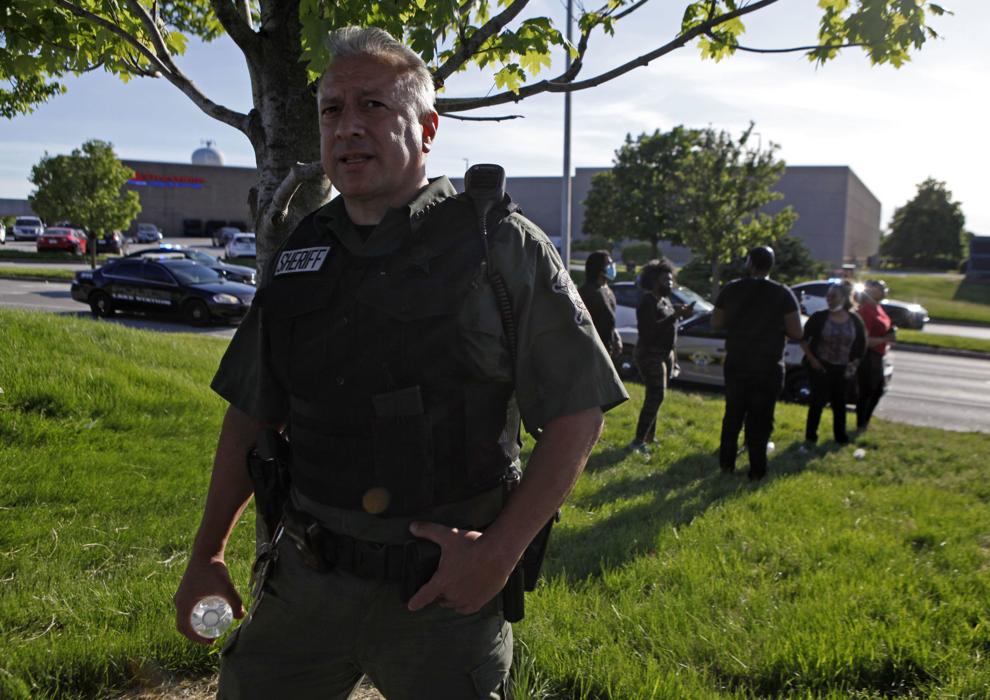 Michigan City protest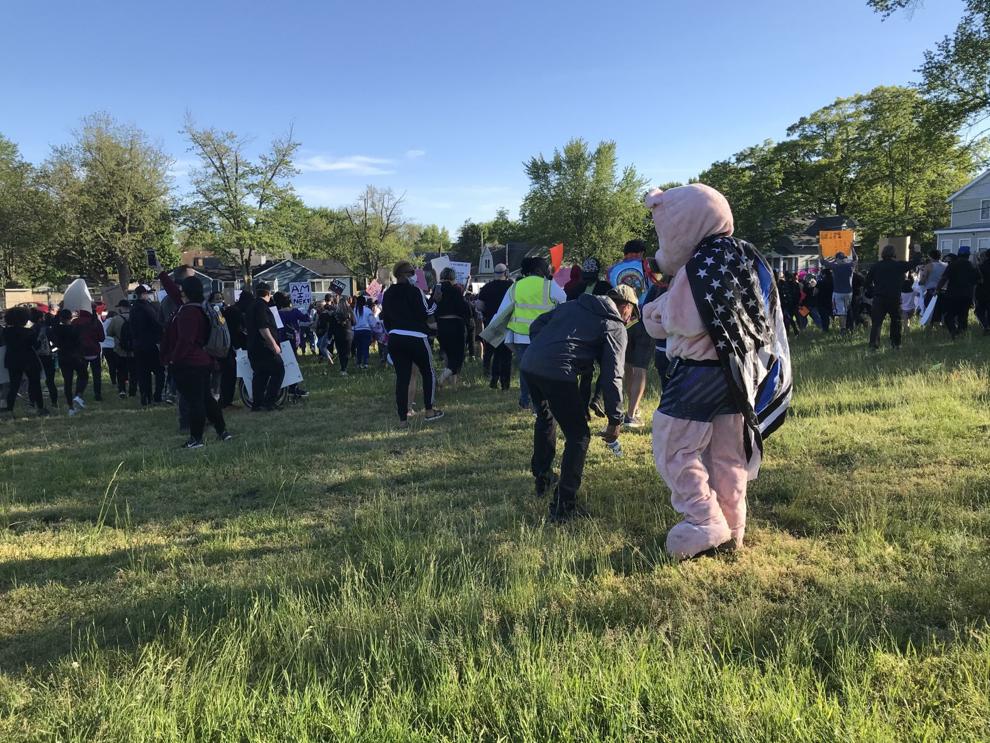 Standoff on U.S. 30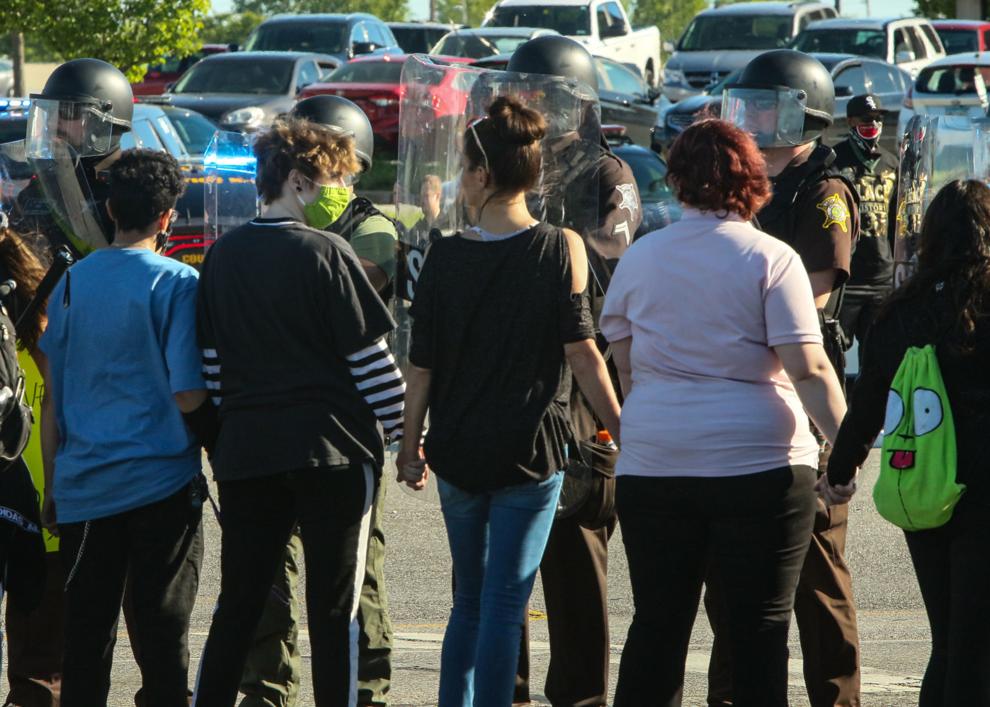 Standoff on U.S. 30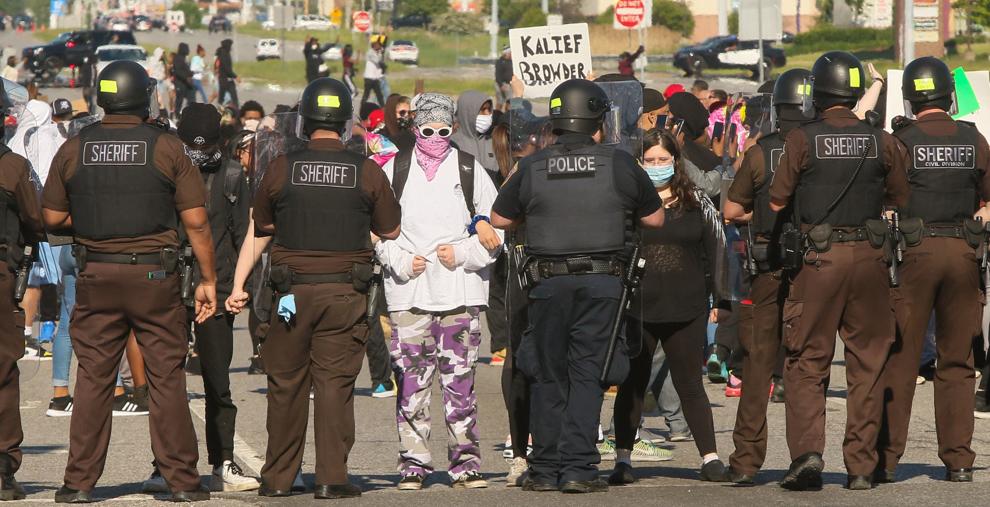 Standoff on U.S. 30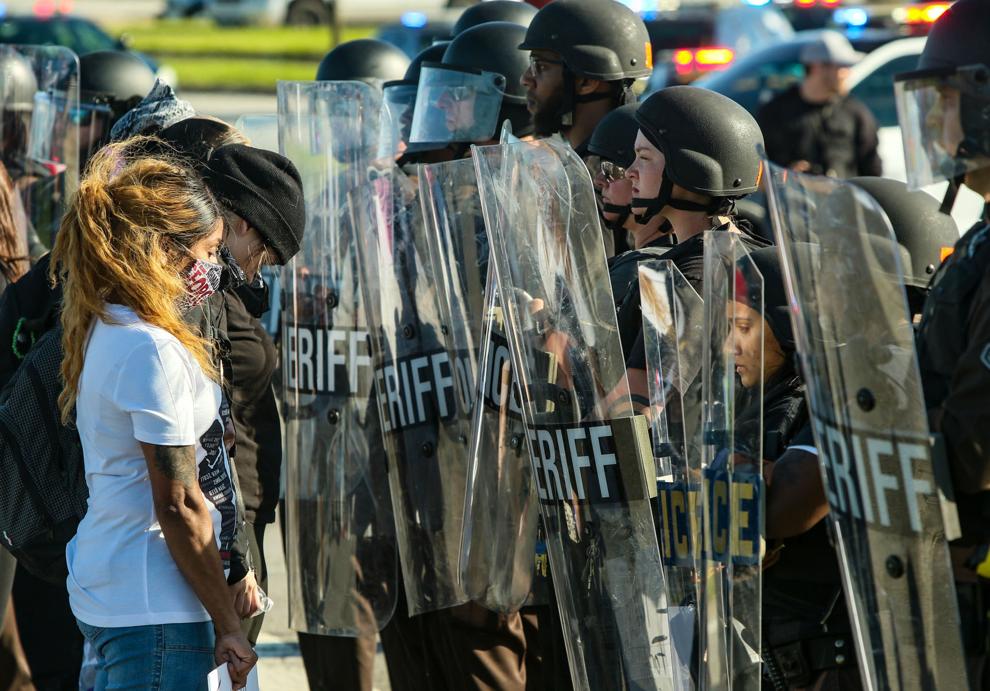 Merrillville Target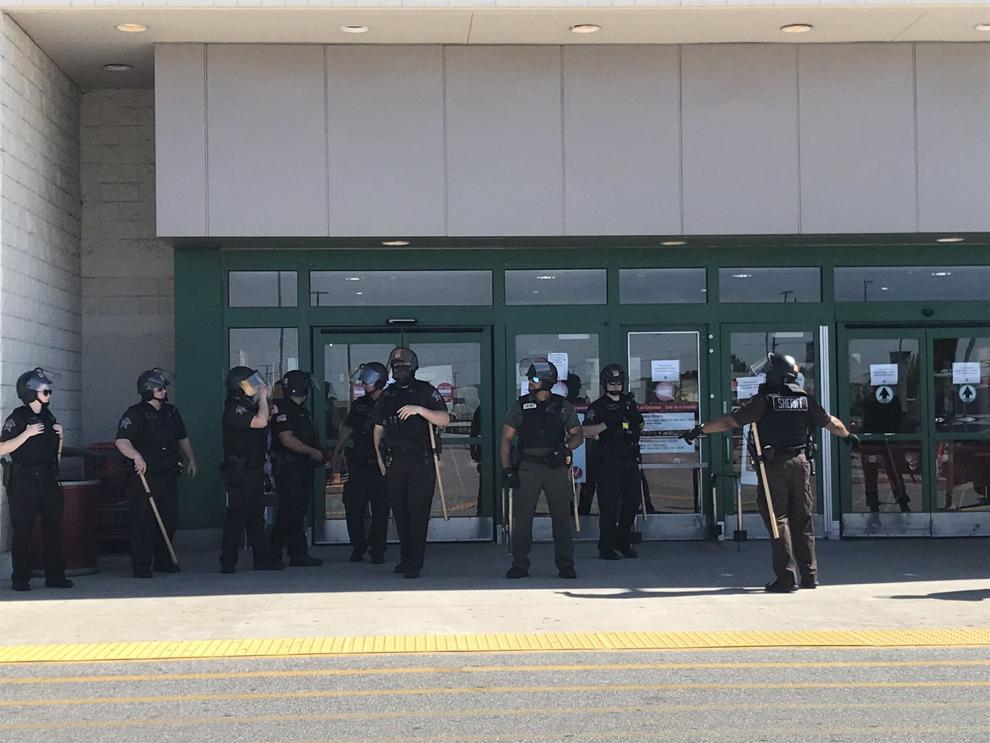 Merrillville protest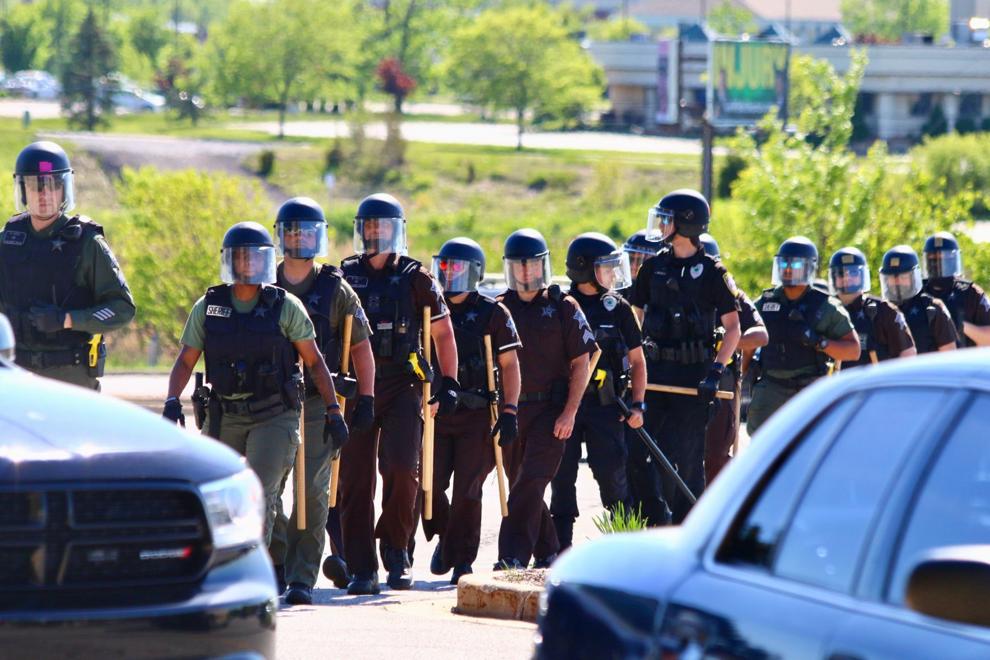 Merrillville protest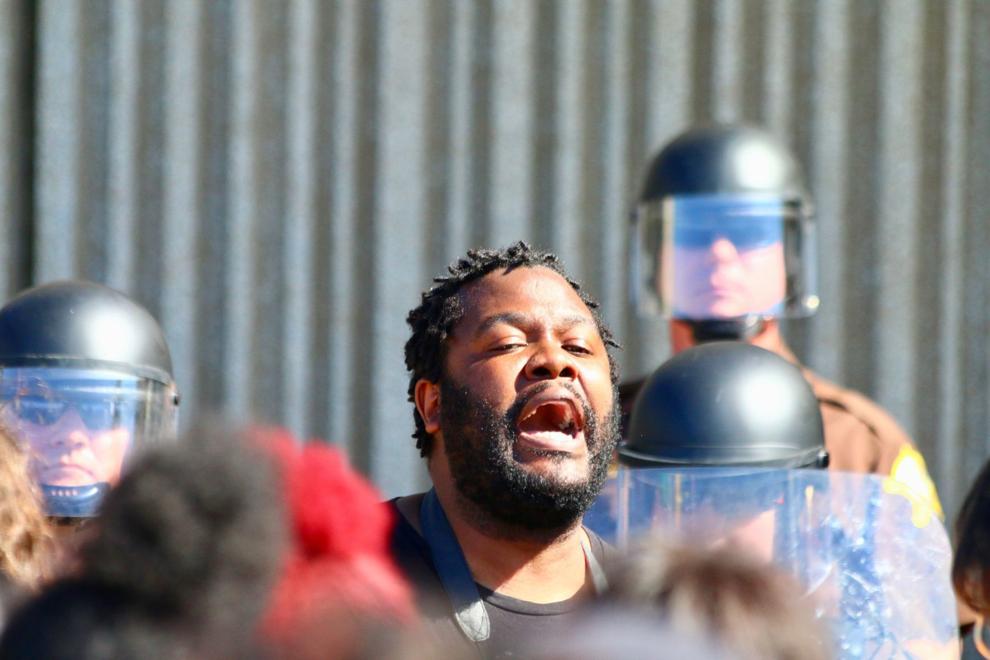 Merrillville protest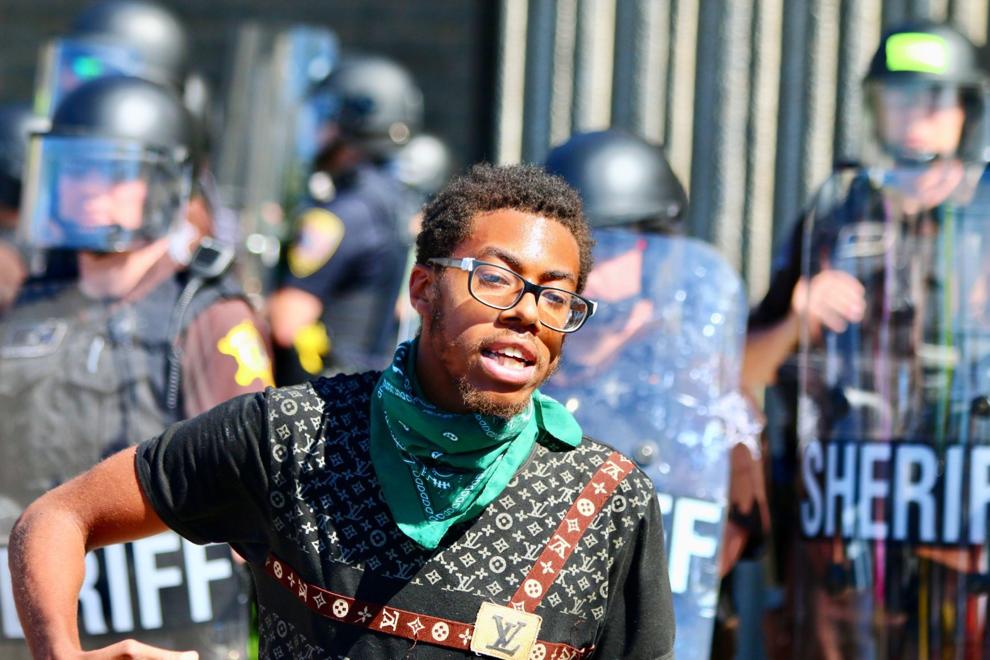 Merrillville protest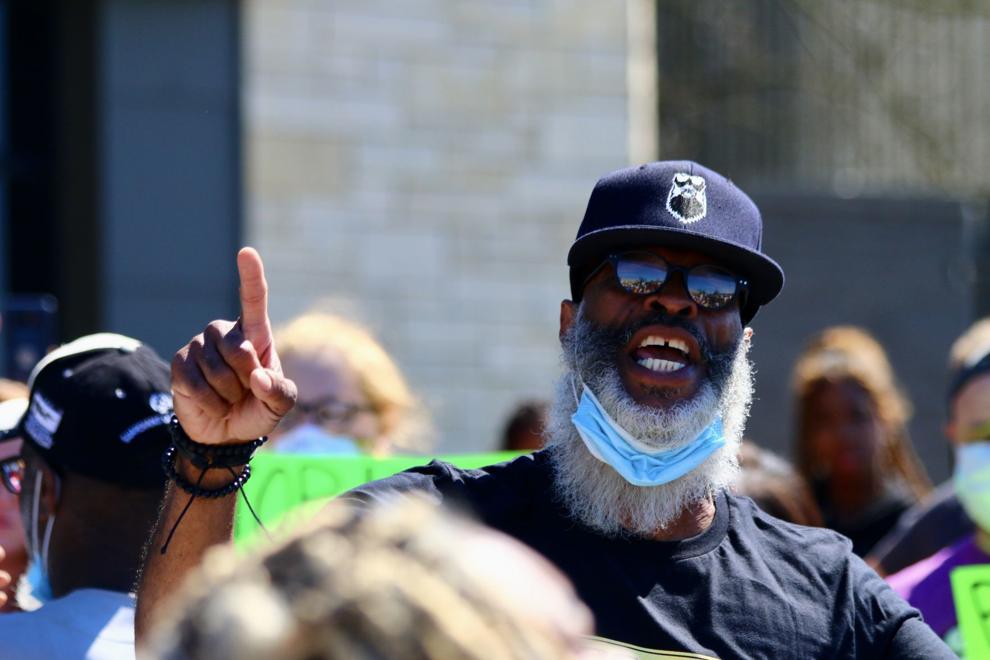 Merrillville protest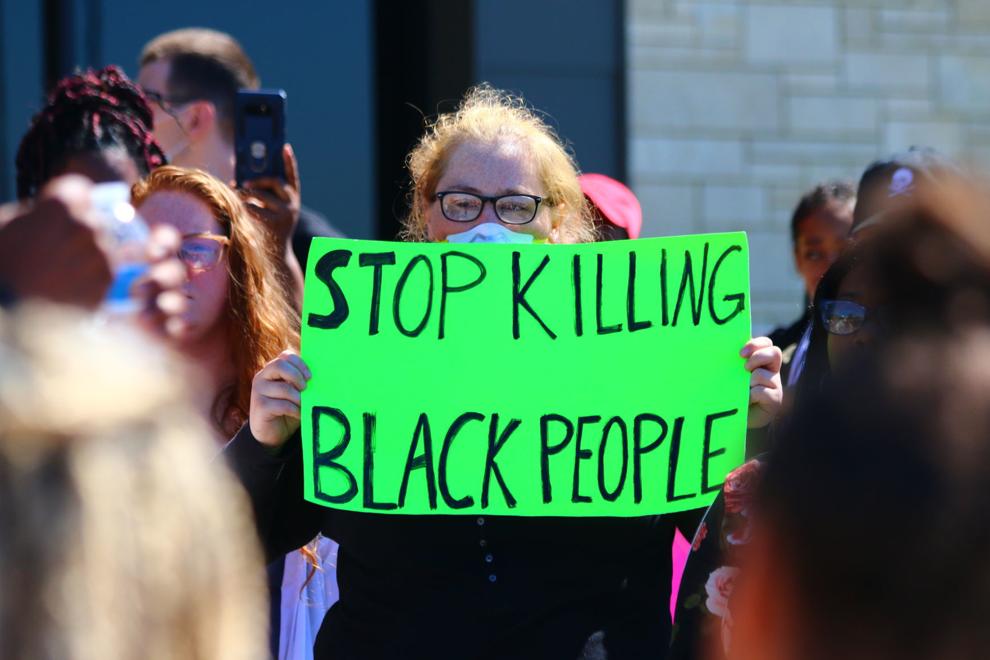 Merrillville protest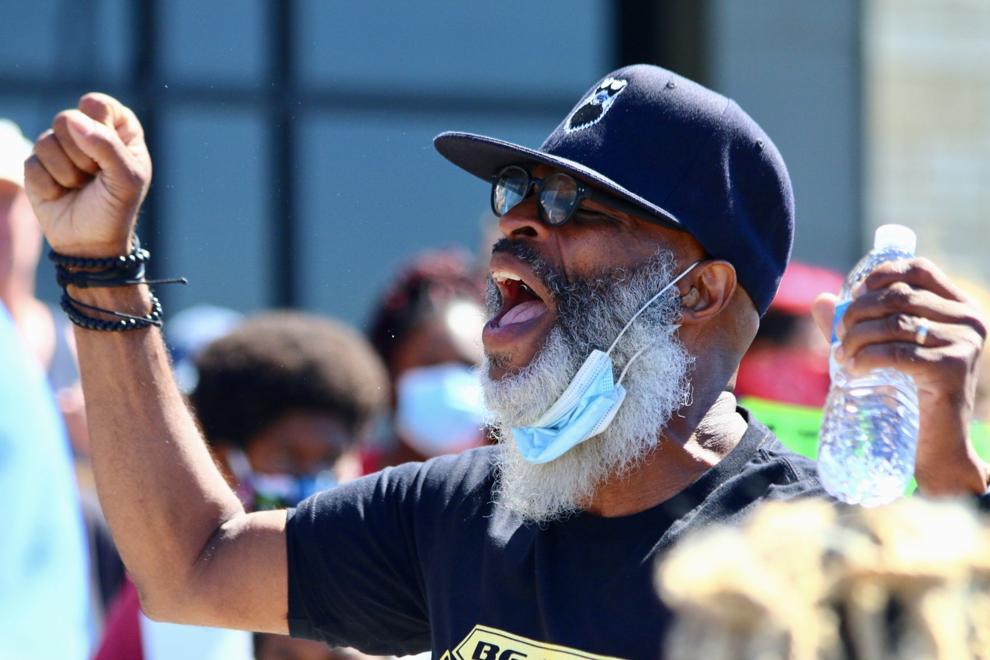 Merrillville protest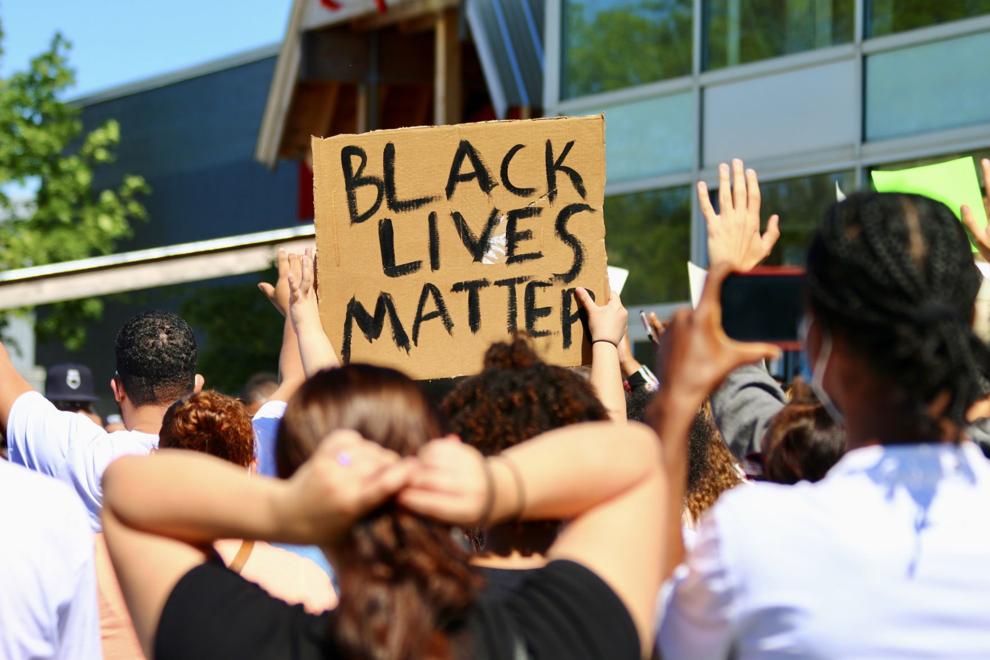 Merrillville protest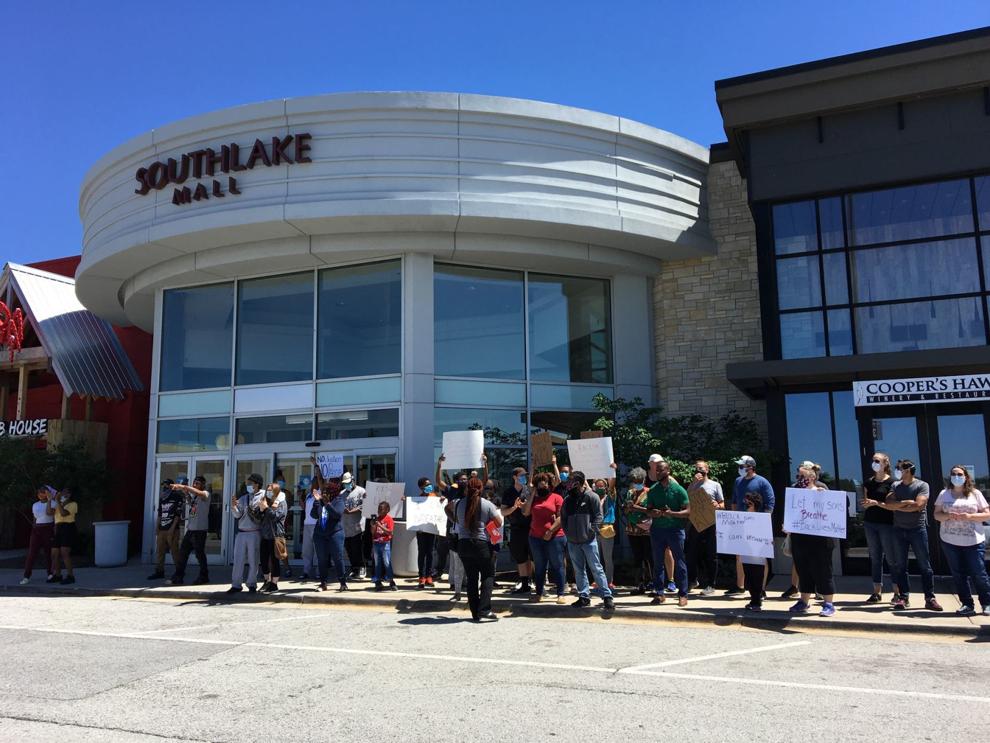 Hammond protests in solidarity with Minneapolis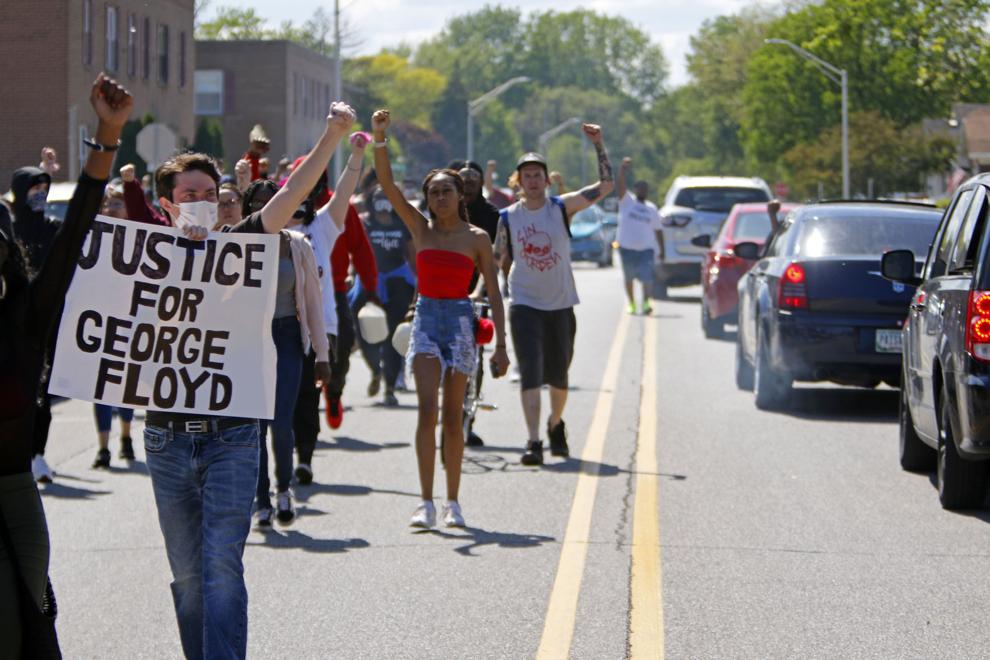 Hammond protests in solidarity with Minneapolis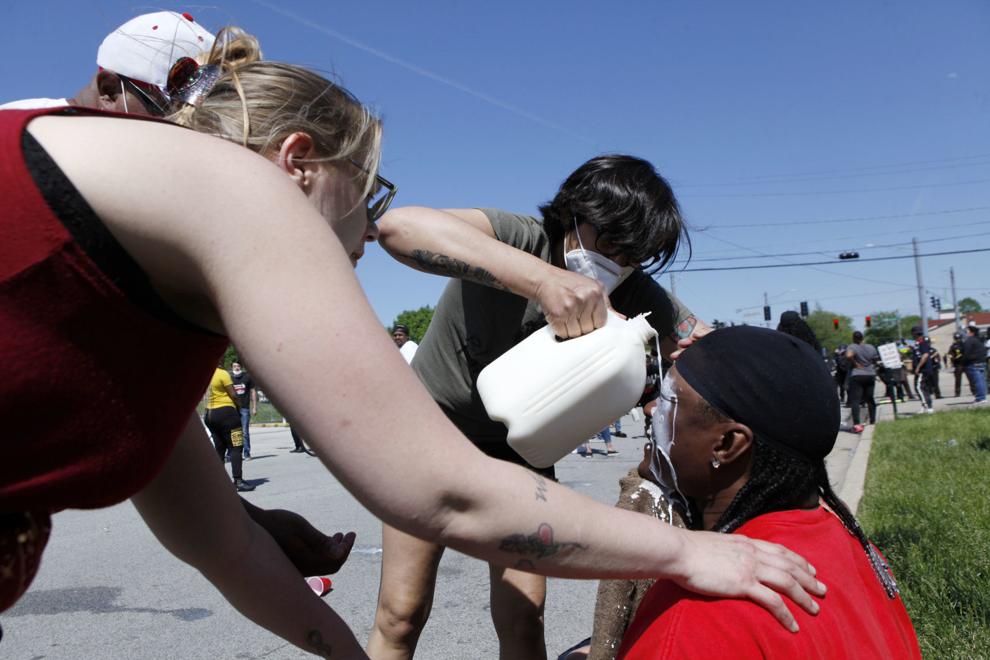 Hammond protests in solidarity with Minneapolis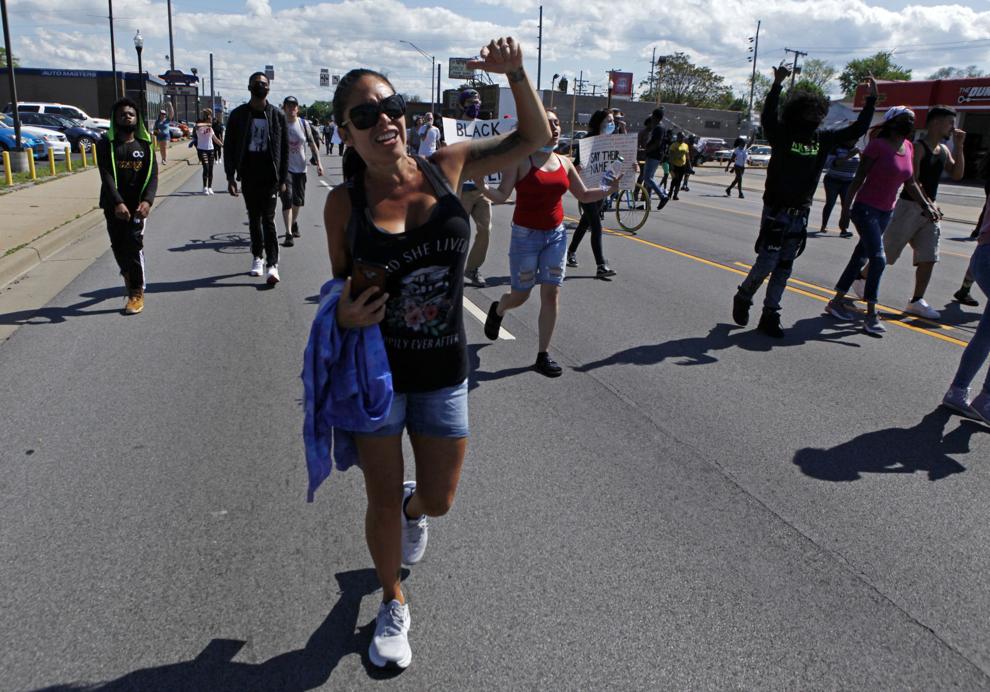 Hammond protests in solidarity with Minneapolis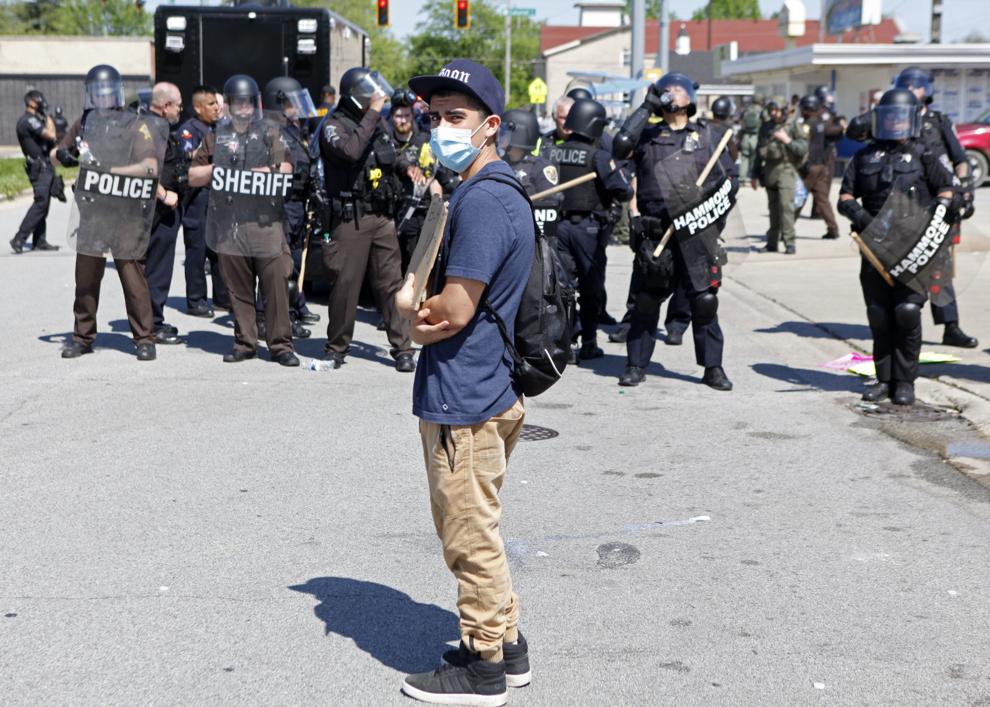 Hammond protests in solidarity with Minneapolis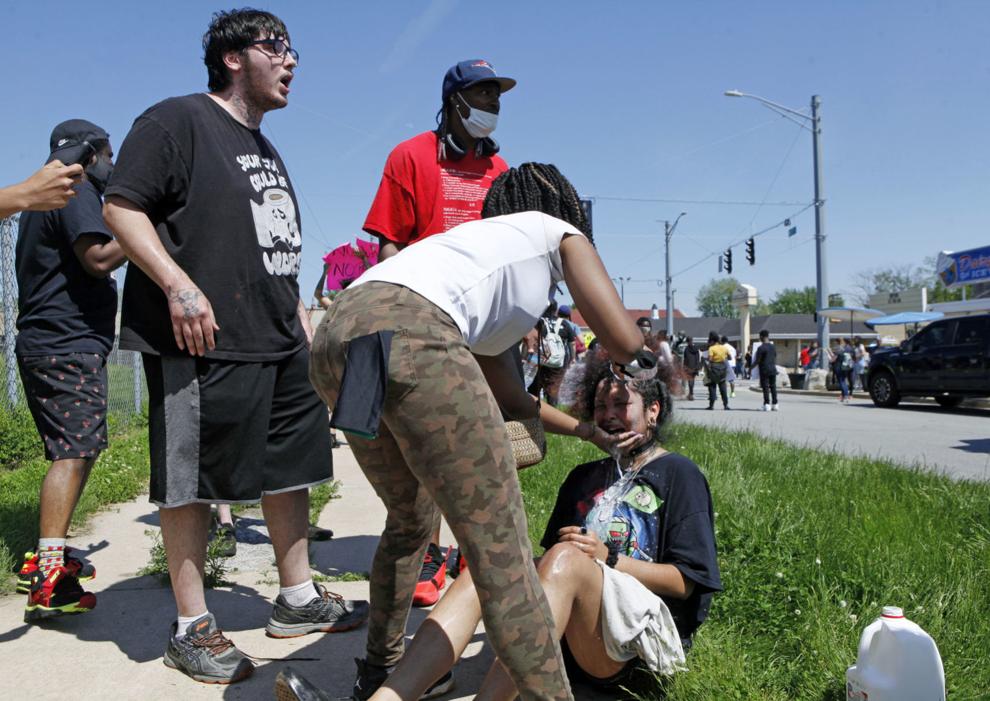 Hammond protests in solidarity with Minneapolis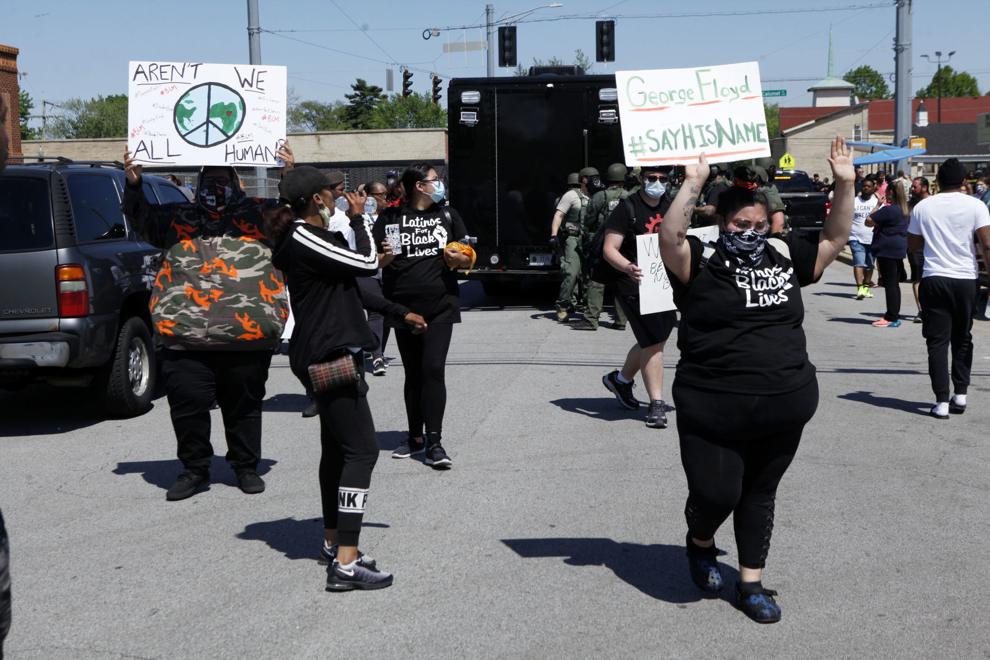 Hammond protests in solidarity with Minneapolis