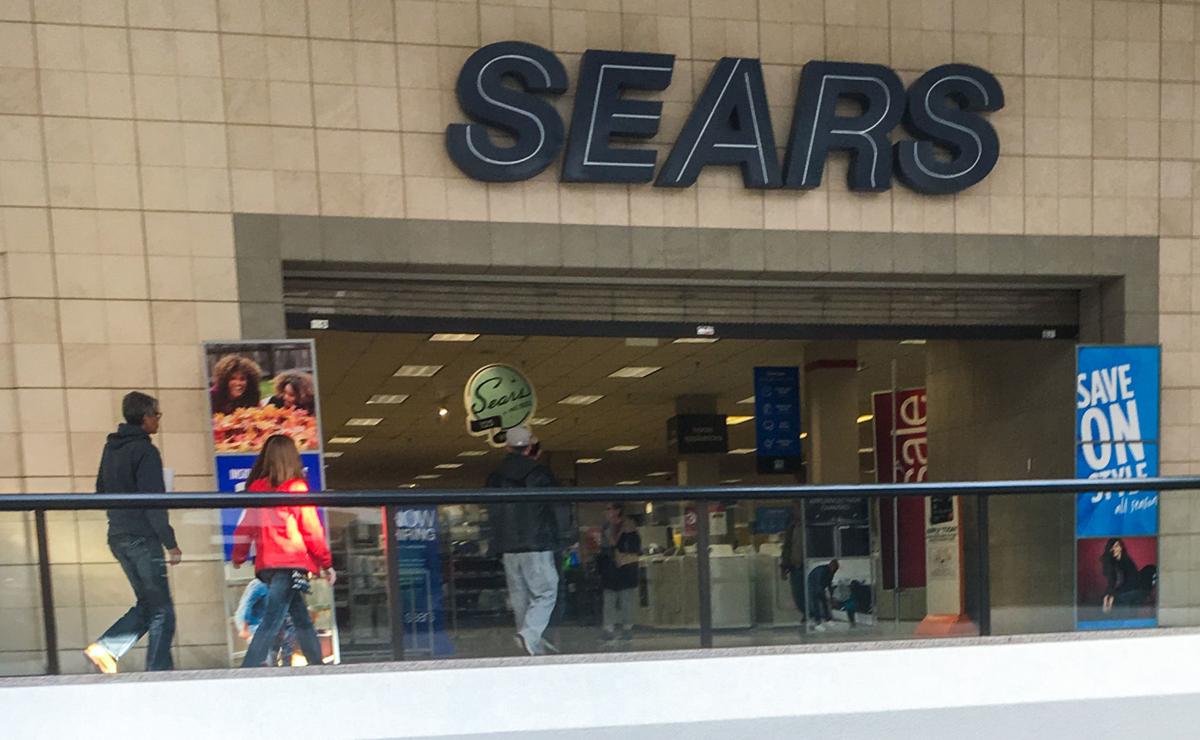 Southlake Mall in Hobart, the second-largest mall in the state of Indiana, is losing its second anchor in just two years as the brick-and-mortar retail industry struggles to maintain its footing in an era of e-commerce.
Sears plans to close its longtime Hobart store, which was one of the two original anchors of the Southlake Mall when it first opened in 1974, as it restructures in bankruptcy court. The 1.3 million-square-foot mall, which is home to nearly 150 retailers, lost Carson's last year after that department store chain was liquidated in bankruptcy.
Hoffman Estates, Illinois-based Sears, which filed for bankruptcy in October, announced it would close 26 large-format stores around the country as it shifts to a focus on smaller stores. It will shutter the Sears Auto Center at the super-regional mall at U.S. 30 and Mississippi Street in August and close the department store sometime in October.
"Over the past several months, we have worked hard to strengthen our vendor relationships, return our inventory levels to normal, and improve customer satisfaction and operations, however, we have faced a number of challenges returning our stores to sustainable levels of productivity, including differences with Sears Holdings over our purchase agreement and a generally weak retail environment," Sears said in a statement. "These challenges have unfortunately affected our performance and limited our strategic choices."
Looking to transform itself to be more competitive in a changing retail landscape, Sears is looking to buy the outstanding 42% of shares in its Sears Hometown and Outlet stores for $2.25 per share as it aims to transition to a focus on a smaller store format with lower overhead.
"After careful review of where we are today, we believe the right course for the company is to accelerate the expansion of our smaller store formats, which includes opening additional Home & Life stores and adding several hundred Sears Hometown stores after the Sears Hometown and Outlet transaction closes," Sears said in a statement. "We have made the difficult but necessary decision to close 26 large-format Sears and Kmart stores in late October."
The retailer will close Sears and Kmart stores all over the country, including Sears stores in Mishawaka and Bloomingdale, Illinois.
Sears, whose cofounder Alvah Curtis Roebuck worked as a watchmaker in Hammond for 15 years before answering a fateful ad Richard Sears put in the Chicago Daily News, will no longer have any department stores left in Northwest Indiana when the Southlake Mall store closes. There remains a Sears Appliance Outlet store in Portage and a Kmart in Valparaiso.
Long the largest retailer in the world, Sears went from pioneering the mail-order business to become a staple of suburban shopping malls that was so prosperous selling name brands like Kenmore, Craftsman Tools, Serta and Diehard it built the then-tallest skyscraper in the world – The Sears Tower that's since been renamed The Willis Tower – in Chicago's Loop in 1973 as its home base.
The retailer went from having 3,500 stores nationwide in 2010 to just around 400 locations today, many of which are smaller Sears Home Town stores in more rural, retail-starved communities. In recent years, Sears closed stores in Schererville, Valparaiso and Calumet City, and Kmarts in Griffith, Merrillville, Chesterton and LaPorte.
In January, Sears closed the last department store remaining at the Marquette Mall in Michigan City, likely signing the mall's death warrant as the city is now looking for a developer to tear it down and build something new on the site.
A liquidation sale at the Hobart store is expected to begin around Aug. 15. Sears had put the building up for sale last year, hoping to generate revenue through a sale-and-leaseback in which it would occupy but no longer own the space. Along with JC Penney, it was one of the original two anchor stores of the enclosed mall the late Cleveland Indians owner and commercial real estate developer Richard E. Jacobs built by the U.S. 30 interchange on Interstate 65 in then unincorporated Ross Township, before it was annexed by Hobart.
Now JC Penney, Macy's and Dick's Sporting Goods will be the only anchor stores left at Southlake Mall, which is the second largest in Indiana after only Castleton Square in Indianapolis. The Sears at Glenbrook Square in Fort Wayne, the third largest mall in Indiana, closed in September and the building will be razed to make for a strip mall-like retail center called the Shoppes at Glenbrook and a Portillo's restaurant.