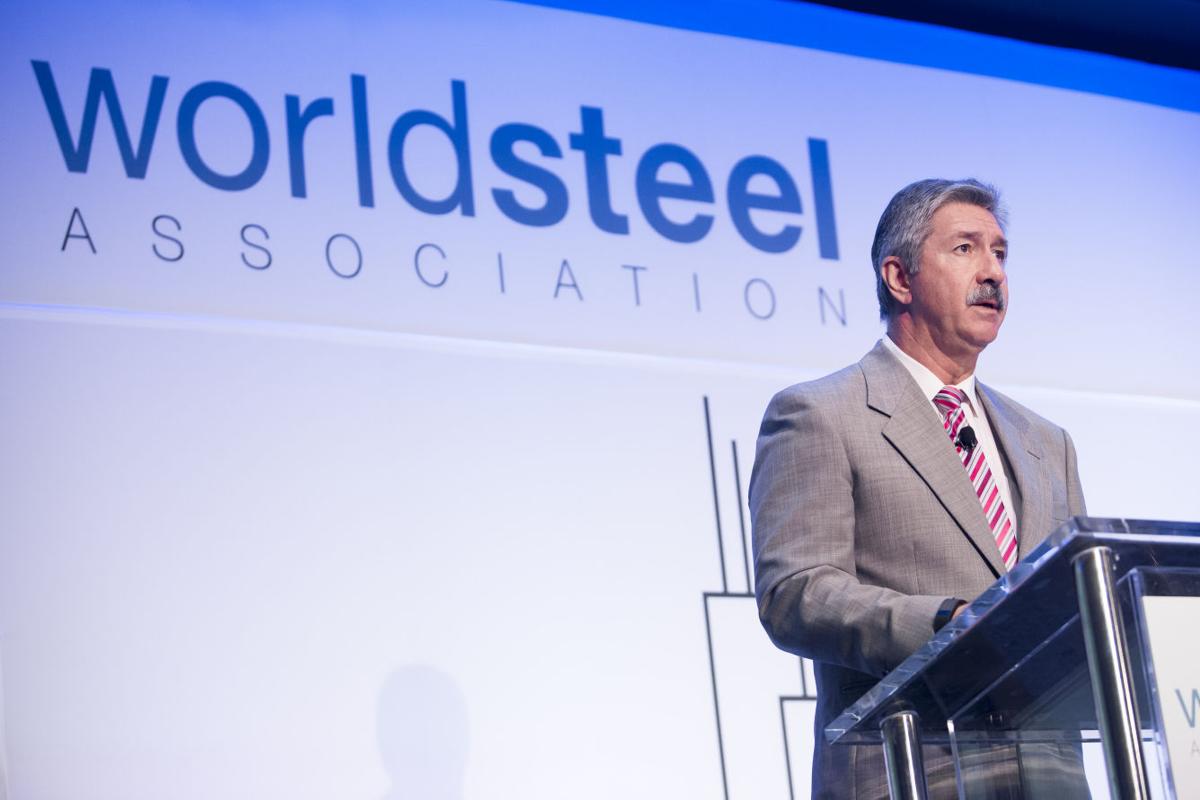 U.S. Steel's Mario Longhi is out as CEO after a disastrous first quarter when the company lost $180 million, triggering a massive sell-off by investors that caused its stock to plunge by as much as 26 percent the next day.
Longhi, 62, will retire June 30 and be replaced by President and Chief Operating Officer David Burritt, who was recently named president in what some saw as a signal of a looming transition in the Pittsburgh-based steelmaker's executive leadership.
Longhi's tenure was best known for the Carnegie Way cost-cutting initiative and his efforts to lobby Washington for more tariffs and trade protections.
"Mario played a key role in driving the company's transformation, including the successful implementation of the Carnegie Way," Chairman David S. Sutherland said.
"His impact was felt across our company and the steel industry through his efforts in Washington, D.C., to combat unfair trade and create a level playing field. We thank him for his dedication to U. S. Steel."
Longhi was brought in to turn around U.S. Steel and named CEO in 2013. He guided the company to its first profitable year in a half decade in 2015, before stumbling to a $1.5 billion loss last year and then failing to turn a profit in the first quarter when analysts were expecting a turnaround.
"When I came to the company, I envisioned a five-year tenure, which I have completed," Longhi said.
"I am proud of the progress we have made, which solely resides on the people of this company. U.S. Steel employees dug in, tackled every challenge and never stopped looking for ways to improve everything they could control. I am fortunate to have spent five years working with them."
Steelworkers were often critical of Longhi's cost-cutting.
"Mario Longhi rode into town with promises of renewed sustainability for our company and a phoenix-like return to the status as 'The Iconic Corporation,' " United Steelworkers Local 1014 President Rodney D. Lewis Sr. said.
"He now rides out of town with pockets stuffed with cash long since harvested from the bloated shares he sold away while sitting in the seat as our chief executive officer."
Lewis said workers at Gary Works were "negatively impacted by his lust for cost-cutting in the form of reduced manpower and layoffs.
"Ask my members how they feel as some had to pack up boxes of belongings in the wake of foreclosures," he said. "Talk to their children forced to delay college because their parents could no longer afford tuition. That all happened while Mario raked in millions upon millions of dollars in 'performance bonuses.' "
Longhi earned $10.9 million in total compensation last year, a 27 percent increase over 2015. His raise did not sit well with Frank Bokodi, who's worked at Gary Works for three years.
"In all but one quarter of my time of employment USS has reported losses totaling hundreds of millions of dollars translating into zero profit-sharing and a horrible union contract with no raises in pay and major concessions by the USW for its members," he said. "Yet Mr. Longhi has collected tens of millions of dollars in salaries and bonuses, yes bonuses for hundreds of millions in losses."
Longhi arrived at a time when U.S. Steel was in bad shape and was expected to turn the company around, said Charles Bradford, a steel analyst with New York City-based Bradford Research Inc.
Bradford said it's not clear he accomplished that, stating that much of the cost savings appear to have been achieved by putting off maintenance, which U.S. Steel paid for dearly in the first quarter when it wasn't able to ramp up production enough to take advantage of rising prices.
"I wish Mario well," Bradford said. "He seemed a little bit out of his element. He was a mini mill guy. He didn't seem to understand the culture of U.S. Steel or the internal politics or the difficulties it faced."