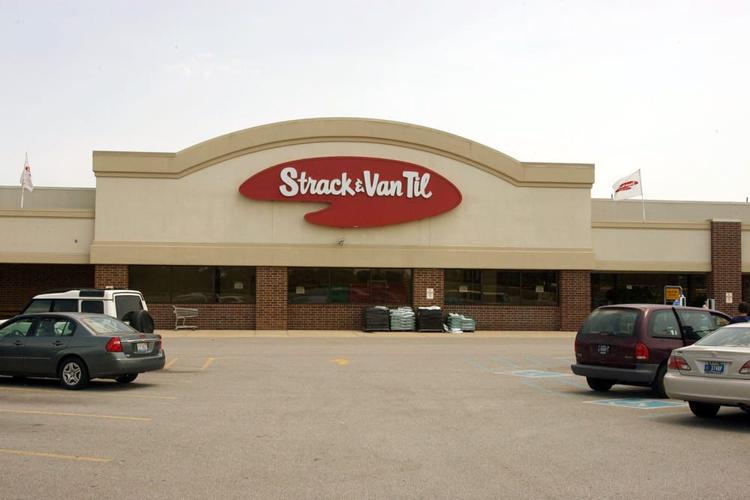 Strack & Van Til is closing five stores, including its longtime store in Merrillville.
Vice President of Human Resources Derek Kinney said the supermarket chain was closing the decades-old Merrillville location at 7201 Taft St. and four Illinois stores, including a Strack & Van Til and and an Ultra in Chicago. He said it was a difficult decision the Highland-based company made because the stores weren't profitable and their leases were up.
"We're very saddened having to do this," he said. "We thank our customers for their patronage and our workers for their hard work. This had nothing to do with either of them. It was a business decision we had to make. It's a sad time for us. We want to grow the business and provide jobs."
An estimated 460 workers will lose their jobs at the stores in Merrillville, Chicago, Downers Grove and Lombard. Kinney said Strack & Van Til is trying to place as many of the displaced employees as possible in other stores.
Merrillville Town Council President Richard Hardaway said the town was reeling from the loss of the grocery store, which has been there since the 1970s.
"Residents can still go to Ultra or Save-A-Lot or Ruler or the Meijer down on U.S. 30, but it was a neighborhood grocery store that had been there for a lot of years and that people continued to frequent," he said. 
Hardaway estimates around 90 people will lose their jobs.
"We're always concerned about empty buildings," he said. "It's a sad day in Merrillville. We don't need another potential vacant building in town."
He hopes a new business, perhaps another grocery store, will swoop in to take over the leased building Strack & Van Til will vacate when it closes all five stores April 30. At Home swiftly replaced the Kmart that closed on U.S. 30.
"Hopefully there's another business waiting in the wings," he said. "We're just trying to recuperate from this announcement."
Strack & Van Til will continue to operate 32 stores in Indiana and Illinois under the Strack & Van Til, Ultra Foods and Town & Country brand names. The chain is closing roughly a third of its stores in Illinois, where company officials have said the grocery market is much more competitive. Strack & Van Til has a stronger brand in Northwest Indiana, where it's operated since 1959 and where it's widely thought of as the hometown grocer.
The company reviewed its portfolio as leases came up for renewal, and decided to close locations that were underperforming, Kinney said.
"The main reason for the closing is the profitability of the stores," he said. "It's such a difficult decision because of our people and our loyal customers. We will never take this lightly. We're sensitive to the plight of the community, and will try to get as many employees as we can to surrounding stores."