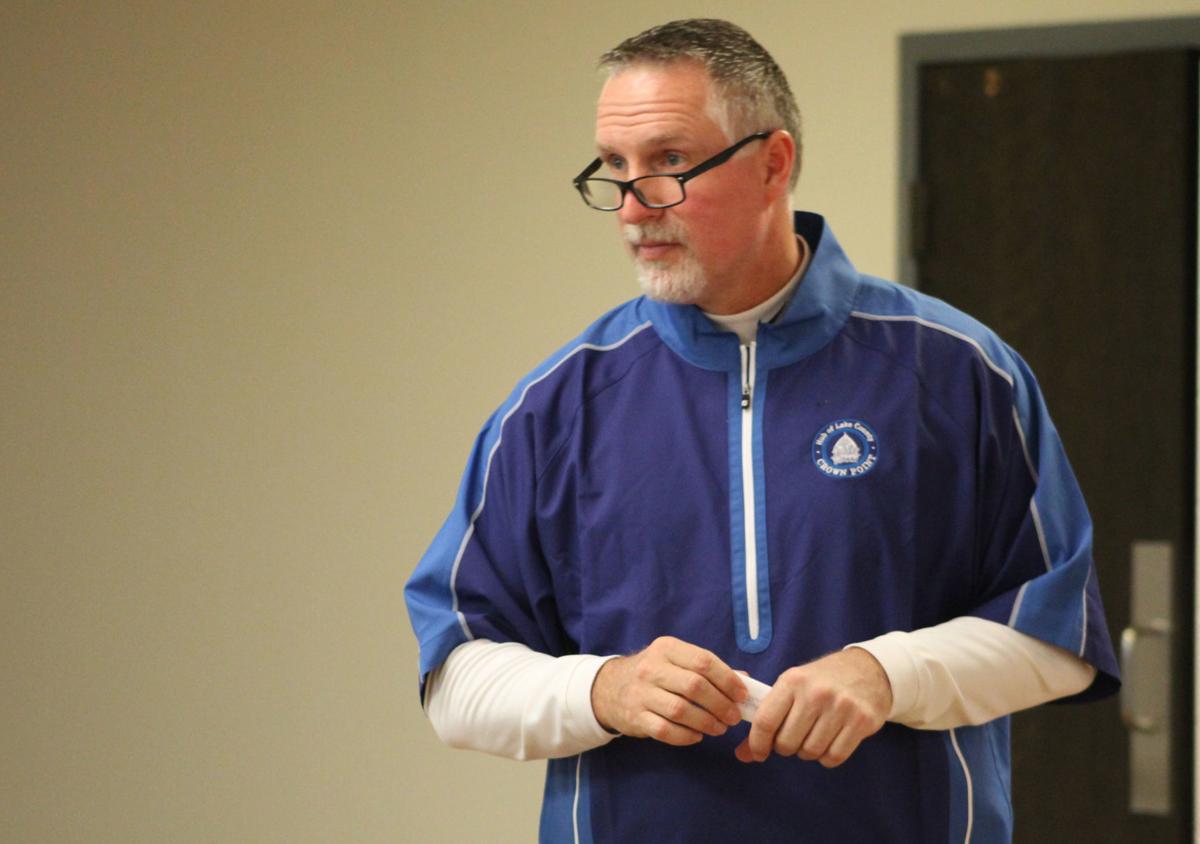 The Region "has stepped up" to handle the coronavirus pandemic and has "never been stronger," Crown Point Mayor Dave Uran said in an update to the public.
Uran and Merrillville Town Manager Pat Reardon outlined challenges the Northwest Indiana communities were facing during the public health crisis during a NIPSCO-sponsored community update hosted Tuesday by the Crossroads Regional Chamber of Commerce on Zoom.
"There's no playbook on this one," Uran said. "None of us have experienced this before. There's no playbook here."
Uran said no city services had changed, just how Crown Point employees interacted with the public. No full-time city employees have tested positive for COVID-19, but "we got some scares."
"Here in Crown Point we're no different from anybody else," he said. "We're a long way from ensuring the public health and that everyone is safe. We're a long way from the end."
Merrillville initially held back on inspections until it was clear how best to respond to the highly contagious virus, Reardon said. City workers have learned to master new technology as they've worked from home.
The town will have to deal with delays in tax revenue since the state has put off tax collections
"Business owners, I feel your concern," he said. "This has put a crimp in everyone's cash flow."
NIPSCO also has had to adjust since not all of its workers can work from home, Public Affairs Director Rick Calinski said.
"You can't stop natural gas and electricity when they need you most," he said. "We had to address tree issues by hospitals because we didn't want the power knocked out to a hospital for any period of time."
A few of NIPSCO's 2,100 employees tested positive for COVID-19, and they since have recovered and come back to work, Calinski said. 
"We're testing critical employees and constantly planning," he said. "Every day is new."
Uran urged the public and business owners to be safe and following CDC-recommended guidelines about social distancing.
"We don't want to be the essential police," he said. "I understand it's very difficult, and you're trying to survive and make your mortgage payment, utility and overhead. But this will take a team effort. If we play by the rules, we can preserve life and keep the economy open. It benefits everybody.
"We're in this together, and I think we'll come out of this better than before in Lake County. As a Region, we have stepped up. We've never been more stronger than today. But better days are still a ways ahead."