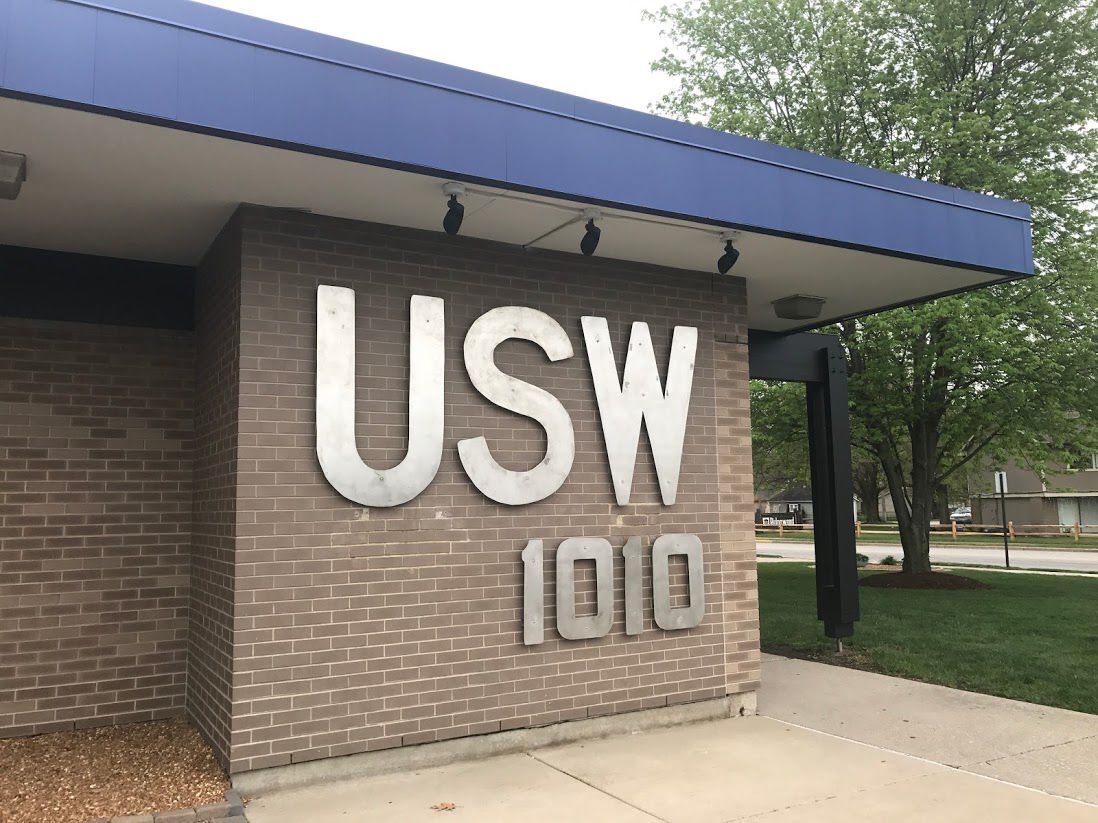 United Steelworker union locals across the Region recently elected new leaders who will represent workers at some of Northwest Indiana's biggest industrial workplaces.
USW Local 7-1, which represents workers at the BP Whiting Refinery, elected Eric Schultz president; Shawn Stoces vice president; Chris Hejmej secretary-treasurer; Lloyd James Division 1 representative; Charles Pinkerton Division 2 representative; Derrick Correa Division 3 representative; David Dobrowski Division 4 representative; and Scott Diulio and James Naparla Whiting clean energy health and safety committeemen.
Local 1010, which represents workers at Cleveland-Cliffs Indiana Harbor East, the former Inland steel mill, elected Don Seifert president; James "JT" Thomas vice president; Jayson Culp recording secretary; Rosa Marie Rodriguez financial secretary; and Andres Maldonado treasurer. Steelworkers at Local 1010 voted Rhonda Hawkins guide; Kevin Brackett inner guard; and Eddie Harvey outer guard. David Roque, Ernie Barrientez and Terra Samuel were elected trustees.
USW Local 1011, which represents steelworkers at Cleveland-Cliffs Indiana Harbor West, the former LTV steel mill, elected Steve Serrano president; Ron Jackson vice president; Stana Krause recording secretary; Kenneth J. Matusiak financial secretary; Nelson Bush treasurer; Nick Matthews guide; Nelson Franco inner guard; and Gordon Wilkes outer guard. Larry W. Oar Jr., Swifty Sanders and David Franco were elected trustees.
Workers at Local 1066, which represents workers at Gary Works, voted Mark Lash president; Anthony Timmons vice president; Louis Bain II recording secretary; Duane Joyner financial secretary; Rick Moore treasurer; Miguel Herrara guide; Rudolph Mance inner guard; and Chris Sills outer guard. Sharntell Smith, Rich  James and Telpri Piccirilli were elected trustees.
Steelworkers at USW Local 1014 at Gary Works voted Gus Atsas president; Mark Sain vice president; Veronica Evans recording secretary; Mike Lohse financial secretary; Jesse Hall treasurer; Richard Campbell guide; Edward "Ed" Hudson inner guard; Richard Neely outer guard; and Al Bean zone 2 griever. Charissa "Ceecee" Childers, Tony Girgenti and Dan Beardsley Jr. were elected trustees.  
USW Local 6787, which represents workers at Cleveland-Cliffs Burns Harbor, voted Pete Trinidad Sr. president; Tim Dobkins vice president; Jack Tipold recording secretary; Ryan Kadish financial secretary; Bill Richardson treasurer; Brenda English guide; Ray Jackson inner guard; and Bryan Guard outer guard. Sarah Dolph Smith, Tony Lewis Sr. and Pete Trinidad Jr. were elected trustees.
United Steelworkers union members also elected grievers, grievance committee chairmen and assistant grievance committee chairmen representing steelworkers at different parts of each steel mill.