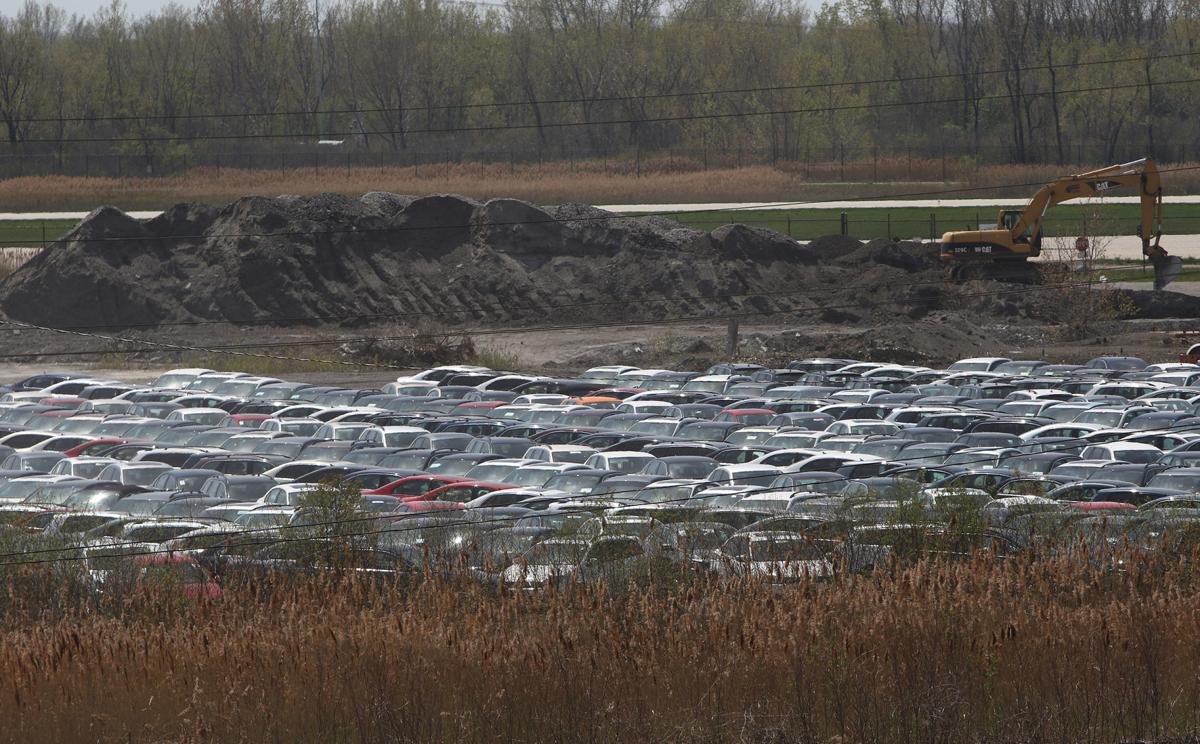 The Volkswagen cars that have been stored at a large makeshift parking lot at the Gary/Chicago International Airport for two years are hitting the road.
Merrillville-based CLR Auto Transport has been leasing 20 acres at the 763-acre airport since the emissions scandal in which VW was busted for cheating on emissions tests. It is now removing the vehicles.
"The lease is up in June," spokesman David Goldenberg said. "They're being taken off-site."
In 2017, Volkswagen was forced to buy back 500,000 diesel vehicles in the United States, and was not allowed to sell the cars unless it was able to perform fixes that satisfied U.S. Environmental Protection Agency regulators. Since then, seas of diesel vehicles have sat at the Gary/Chicago International Airport, the Pontiac Silverdome outside Detroit, the Port of Baltimore and many other sites across the country. 
CLR Auto Transport did not respond to inquiries about where the Volkswagen cars are going now.
The airport brought in $392,000 in new revenue from the two-year lease, a major windfall after the initial one-month lease for $12,000, when it wasn't clear how long the cars would be there.
Goldenberg said the future use of that land and other land was being contemplated in the update of the airport's master plan.
Volkswagen reached a settlement with the U.S. government in 2017 that allowed it to modify the vehicles so they met emissions standards and could again be sold in the United States or exported to other markets. The automaker planned to scrap and recycle any vehicles that could not be fixed.