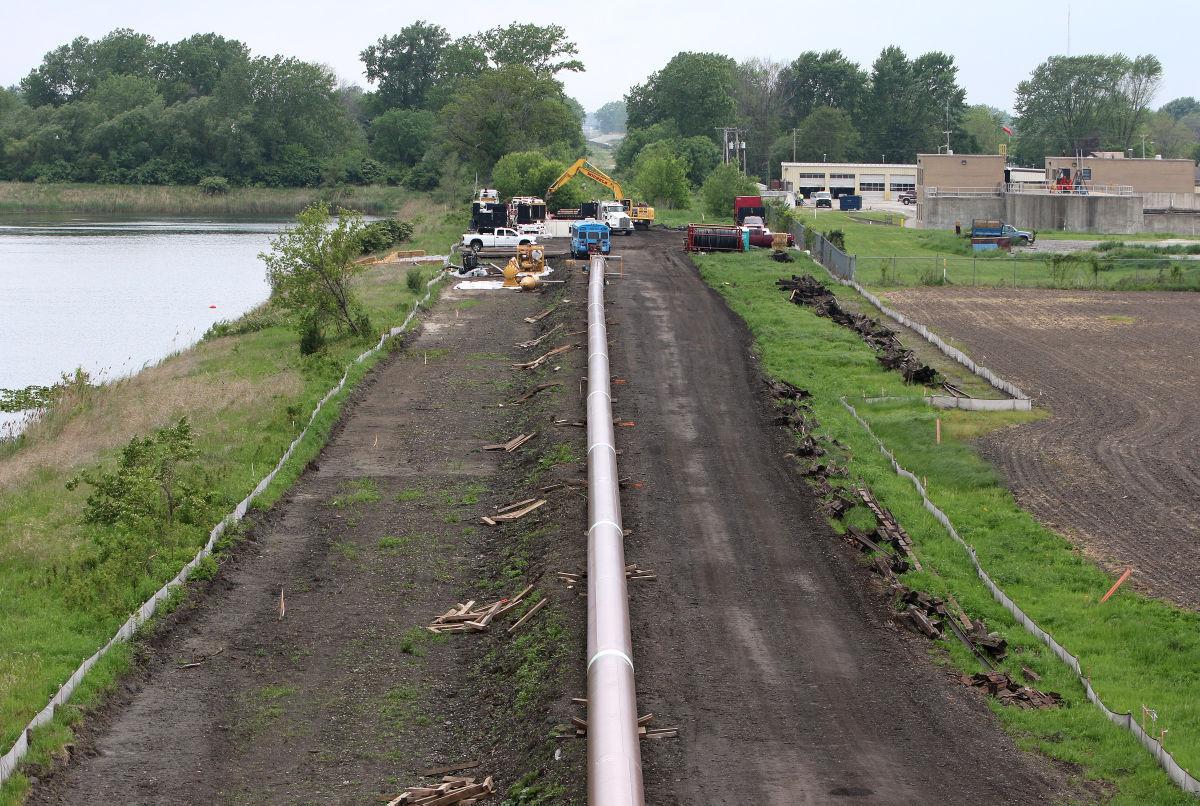 Northwest Indiana is home to a thicket of underground pipelines because of its oil refineries and strategic location on the south shore of Lake Michigan 
Environmental activists hope to raise funds and awareness about the potential threat with a walk along the path of Enbridge's Line 6 from the Hoosier Prairie Nature Preserve near the Enbridge pipeline terminal in Griffith to Hammond's Hessville neighborhood starting at 8 a.m. Saturday.
"On Sept. 30, 2017, environmental activists and community members will be walking the path of the Enbridge Line 6 tar sands pipeline as it passes through Northwest Indiana, near schools, homes and nature preserves," organizers said in a news release. "The goal of the walk is to raise awareness about the existence of tar sands pipelines in NWI communities and support for a just transition to a renewable energy economy in Northwest Indiana."
Enbridge declined to comment specifically on the walkathon but spokesman Ryan Duffy said the pipeline is "an integral part of the Region's critical energy infrastructure, providing a safe and efficient supply of crude oil to numerous regional refineries in both the U.S. and Canada, which in turn supply the public's need for refined petroleum products such as gasoline, diesel and asphalt."
Duffy said pipelines were the safest way of transporting gas and the company has invested more than $4.9 billion over the last four years to maintain its pipeline and prevent leaks.
"Enbridge builds safety into every step of pipeline construction and operations, and many preventive measures are taken to promote the safe, reliable operation of our oil pipelines and related facilities," he said.
Organizers of the walk include 350 Indiana-Calumet, Purdue University Northwest Environmental Club, Community Strategy Group of East Chicago, NWI Resistance, First Unitarian Church of Hobart Faith in Action Committee and Moraine Ridge Wildlife Rehabilitation Center. They plan to follow up with asking local officials to uphold the Paris Climate Agreement and adopt a local climate action plan, which Gary Mayor Karen Freeman-Wilson already has done.
"Many Northwest Indiana residents may not realize what is running through their backyard," 350 Indiana-Calumet said in a news release. "Tar sands oil is the dirtiest form of oil there is. The Enbridge Pipeline system transports heavy crude oil from Canada's Athabasca tar sands. The Canadian Tar Sands is the largest and most destructive human project in the history of the world."
Registering for the walk costs $10 to $25, and proceeds support the nonprofit sponsors. For more information, visit WalktheLineNWI.com.