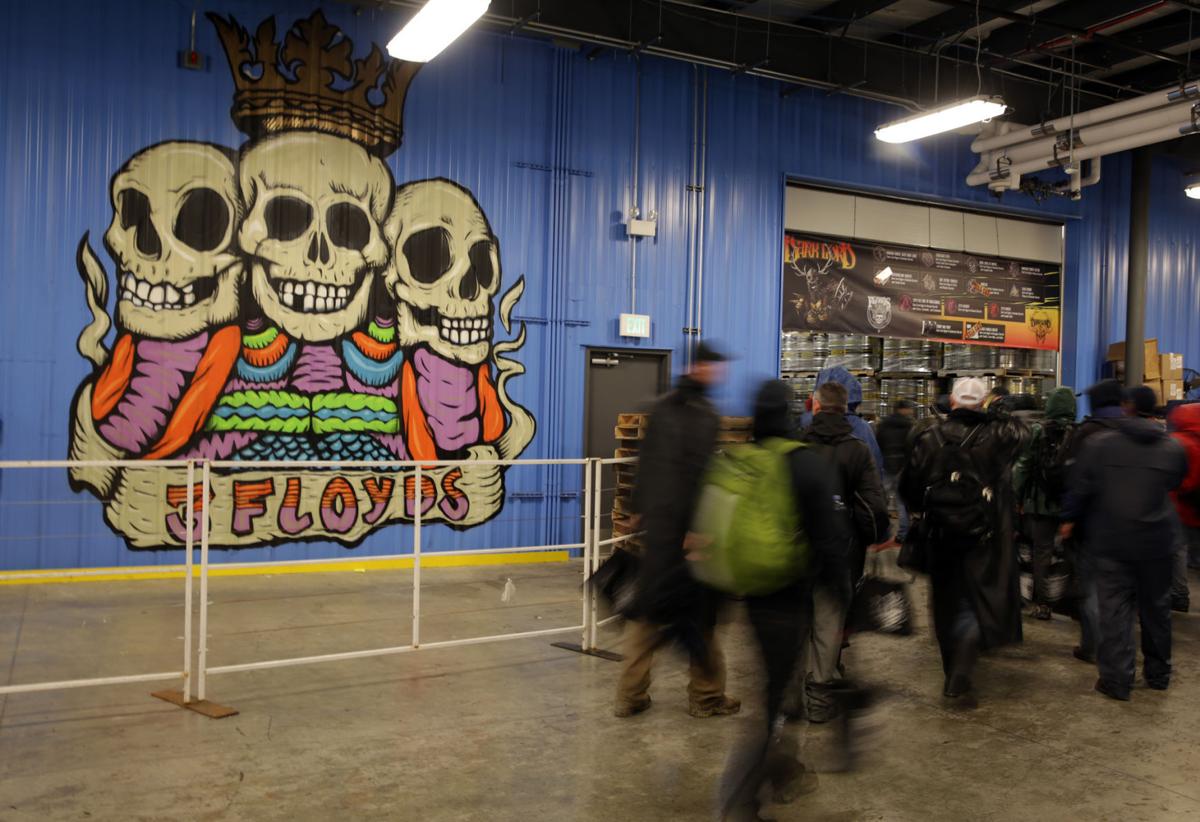 3 Floyds will continue brewing the craft beer that's so celebrated it's not only won countless awards from Beer Advocate, the American Homebrewers Association, the Chicago Brewpub Shootout and many others, but there's even an award named after its flagship Alpha King Pale Ale at the Great American Beer Festival in Denver.
After closing its brewpub in Munster at the beginning of the coronavirus pandemic, though, the craft brewery has now closed the door on any possibility of reopening the acclaimed brewpub, which was featured on the Travel Channel and was named a finalist for USA Today's Best Brewpub in 2016 and a semi-finalist for the prestigious James Beard Awards three years in a row.
But the "happening pub with an edgy vibe and inventive small plates," hidden away in an industrial park at 9750 Indiana Parkway in Munster, had a lasting impact and influence on the Region. Long, boisterous nights in the brewpub inspired many brewers who went on to start their own craft breweries in Northwest Indiana. 
Justin Case, who is now working to open the new Viking Artisan Ales taproom in Merrillville has the 3 Floyds logo — the skull with a crown, gold tooth, mash paddle and shovel — tattooed prominently on his right forearm.
Many, if not most, of the owners of the 20-some craft breweries that have popped up across Northwest Indiana since 3 Floyds started brewing its innovative, creative and "not normal" beers in 1996 and opened its brewpub in 2005 cite the pub as a big influence.
"So many great memories there from the food — scotch eggs, schnitzel sandwich, the jerky — to the beer," Windmill Brewing owner and brewer Justin Verburg said. "I started going there regularly with friends after night classes while I was completing my master's degree at Purdue Cal. Three of us actually rented the whole place out for our graduation party when we finished the degrees. A love of their beer, particularly seasonal ones I wanted to be able to drink more often like Brian Boru, led me to start homebrewing, which eventually led to the creation of Windmill Brewing."
3 Floyds was a major inspiration for starting up his Dutch-themed craft brewery in Dyer.
"When we signed our partnership agreement officially forming Windmill Brewing, LLC, we did it intentionally at the brew pub as we felt that was the birthplace of the idea for its formation, so naturally it should be the birthplace of it as a legal entity," Verburg said. "The brewpub was a huge influence and draw for the area, it will be sorely missed."
3 Floyds' influence on the Region extends beyond just craft beer. One alumnus, Gabe Mauch, went on to launch Grindhouse Cafe in Griffith and Whiting with his sister Kate.
He worked at the 3 Floyds brewpub for three years, going from intern to head chef.
"I started there about a week after they opened in 2005. It's really where I cut my culinary teeth," Mauch said. "I learned so much there about managing a kitchen. In so many ways, my time at Floyds has shaped how I built and now run Grindhouse. It's a huge blow to the Region, but I'm sure that something new will someday be in the works. I have nothing but love and respect for their decision to keep people safe."
A destination that drew visitors from across the country and a must-stop for many people passing through Northwest Indiana, the brewpub's reputation extended far beyond the Region.
"That is a great brewpub," former Northwest Indiana resident Pat Piper said. "Having worked at WWCA radio back in the day it did news and talk and music shows, I always enjoy making a return to the area — and have carried cases of 3 Floyds back to D.C. numerous times as requested by friends."
18 ways to claim Region bona fides
18 ways to claim Region bona fides
Attend Dark Lord Day and imbibe the Lord's brew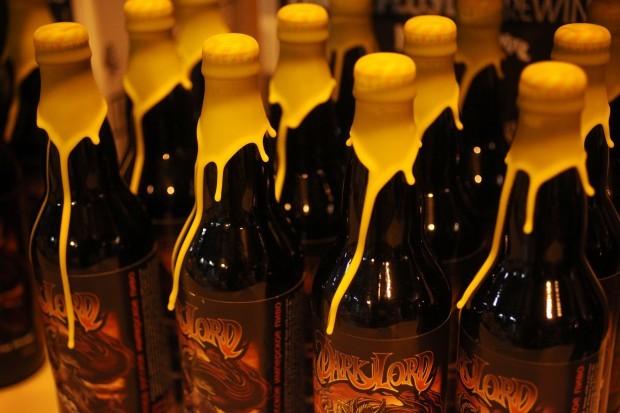 Bow before the Dark Lord.
Beer geeks from all over the world do at Three Floyds Brewing Co. every spring for the death metal version of a Willy Wonka's Chocolate Factory tour.
A coveted golden ticket gives a lucky 6,000 the once-a-year opportunity to buy the adulated Dark Lord beer, a 15-percent-alcohol-by-volume Russian imperial stout that is brewed with coffee, vanilla and molasses. 
The Munster-made beer is regarded by many aficionados as one of the best in the world. Wouldn't it be a shame to go an entire lifetime in the Region and never take one sip?
But there is only one Dark Lord.
Receive a kiss from a buscia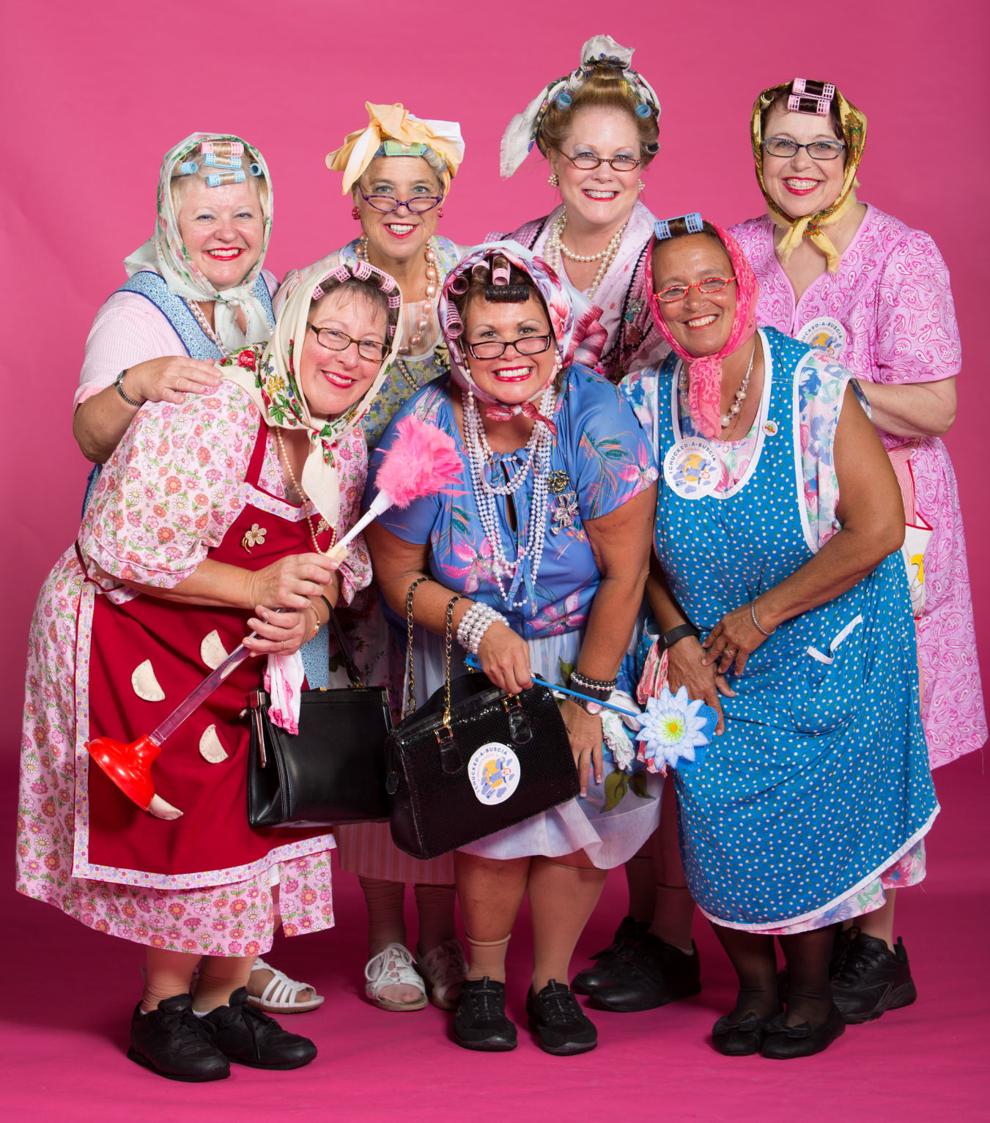 Probably some of the best grandmas you could ask for, the iconic buscias at Pierogi Fest remember faces well and will make sure your gullet is stuffed with Polish delicacies.
However, the entire gang trots around with lipstick in their purses, always at the ready to spread the love with kisses on the cheeks. No matter your gender, it's hard to say 'no' to getting marked by a big buscia kiss for all to see.
Ride the bull at 219 Day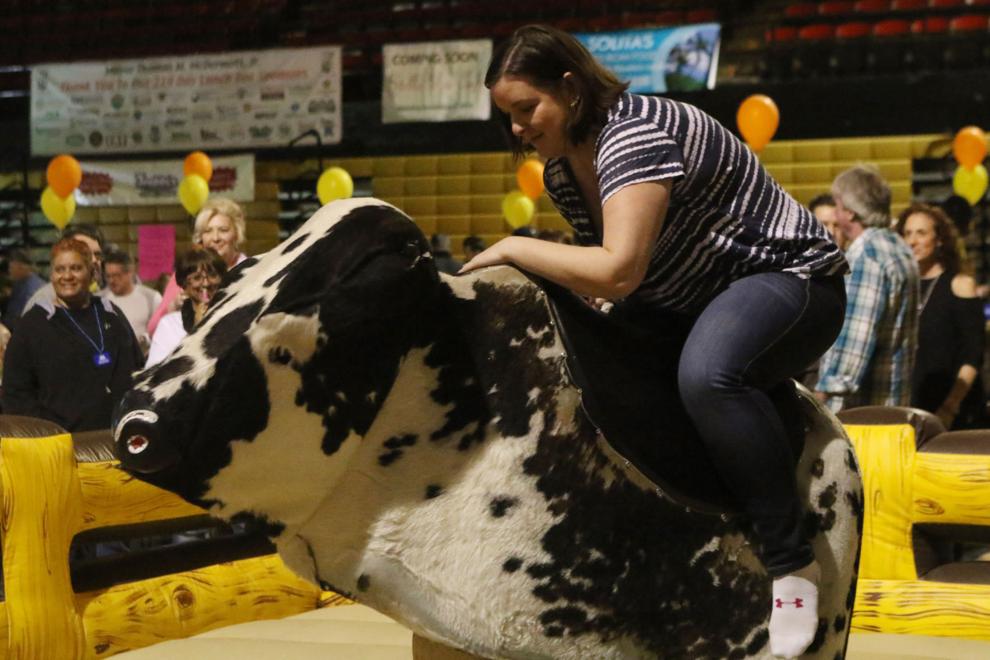 The Region loves festivals like Pierogi Fest, the Valparaiso Popcorn Festival and so on.
A newer entry is 219 Day, a cheeky and tongue-in-cheek celebration of all things Region on Feb. 19, or 2/19. The popular Twitter humorist Region Rat Rants started observing the occasion on social media, and then Hammond Mayor Thomas McDermott Jr. made it a reality by issuing an official mayoral proclamation and throwing a big annual party at the Hammond Civic Center.
There's Region craft beer, Region food like Zel's and white boards where people scrawl down their thoughts on "you might be a Region Rat if…"
A new addition last year was the mechanical bull. It was originally supposed to be a mechanical rat, but insurers weren't too fond of the idea of slipping a rat mask on it.
But it was a heck of a lot of fun, and one of the elements that helped elevate 219 Day into a unique local event instead of one of the generic summer fairs that could have happened anywhere.
McDermott himself outlasted everyone last year on the bull last year, but anyone can come and test their mettle on 219 Day.
Enter a county fair demolition derby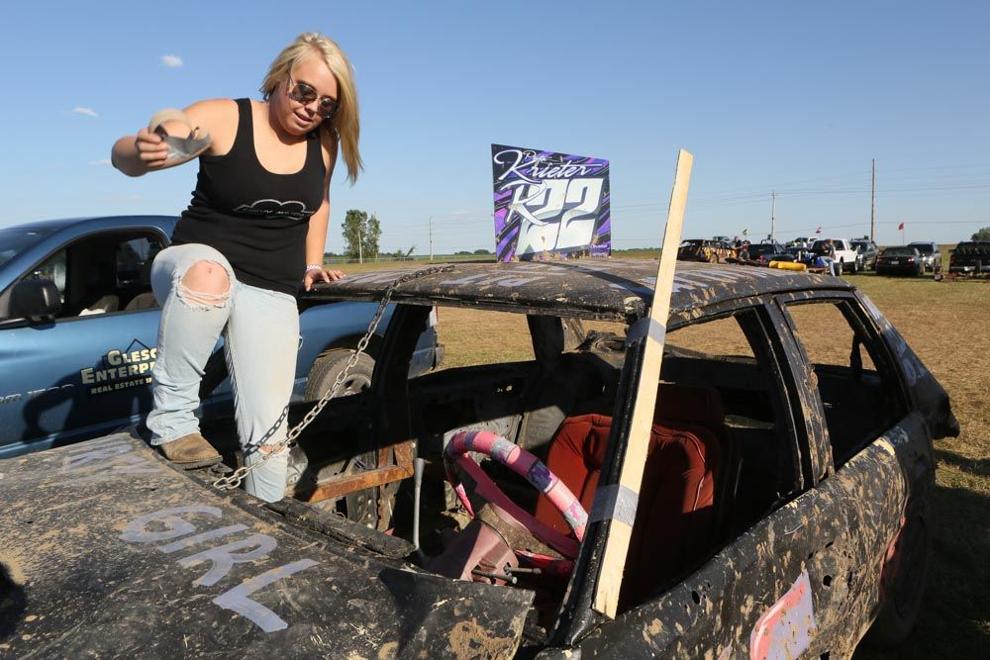 Let's be honest. You want to see who wins the auto race, but you really want to see the wrecks on the track.
A demolition derby's ambience is a bit strange for a first date — dust, exhaust fumes and loud engine revs and metallic crunch noises — but it's a popular event held at county fairs in Northwest Indiana each year. And hey, you get to eat elephant ears and cotton candy while watching the drivers demolish cars in front of you. What can be more masculine than that?
Well, how about getting behind the wheel?
This year, you'll find demolition derbies planned at the Lake, LaPorte and Porter county fairs. Take your pick.
Just make sure to wear a helmet.
Get hitched at Crown Point Courthouse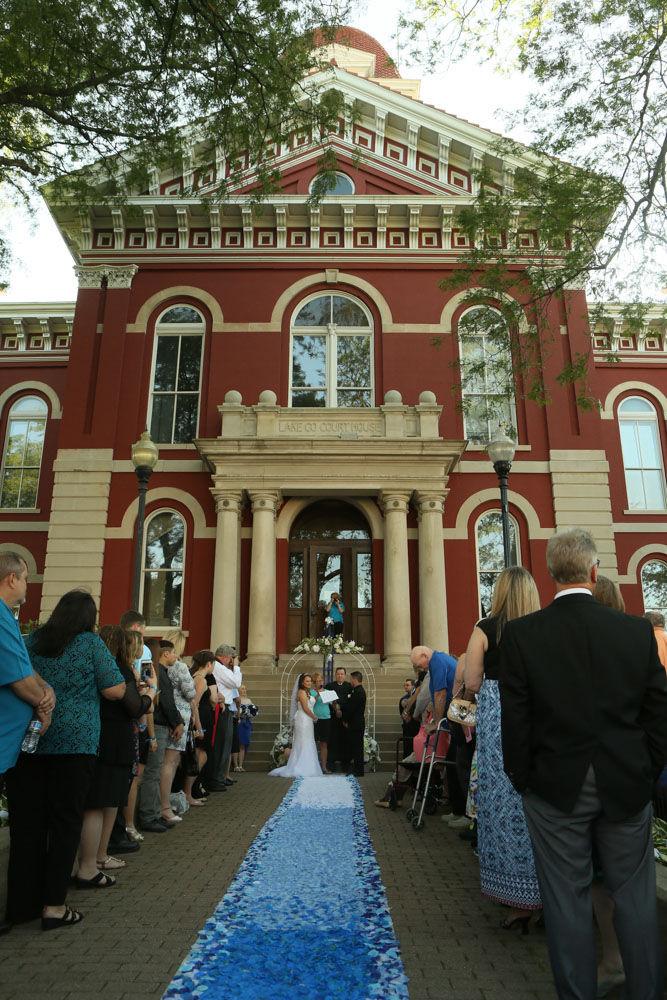 From 1915 to 1940, marriage was the stock and trade of the City of Crown Point.
An estimated 175,000 couples were married at the historic Lake County Courthouse during that time, when marriages were performed 24/7 — no waiting period required. The groom had to be 21, the bride 18, or you could have written or verbal consent from your parents.
Wedding parties flocked to Crown Point by the bus load. Jewelers had one of the largest stocks of wedding rings in the country. And, if the jewelers were closed, the Justice of the Peace had a selection, as well.
In 1940 it all ended when Indiana passed a law requiring a blood test and a three-day waiting period for a marriage license.
Fast forward to present day. Crossroads Regional Chamber of Commerce has kept this tradition alive by hosting one couple every year who weds on the steps of the Old Lake Courthouse steps during the annual Marriage Mill Celebration.
Following the wedding ceremony, couples come together to renew their matrimonial vows.
In the Region, there's no better way to say "I do."
Complete The 3 Dune Challenge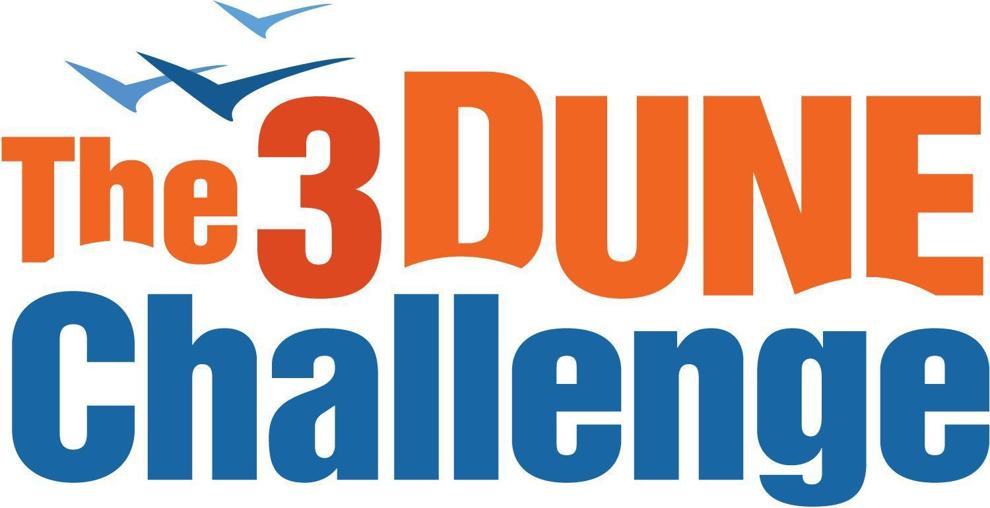 Anyone can spend a day lying around the beautiful beach at Indiana Dunes State Park.
But those seeking a little more excitement head off to the park's nature center and take off on Trail 8 to undertake The 3 Dune Challenge.
The 1.5-mile hike or run is promoted as the toughest in the park and takes visitors up and over the three highest sand dunes — Mount Jackson (176 feet), Mount Holden (184 feet) and Mount Tom (192 feet).
Anyone finishing the course is invited to stop by the Indiana Dunes Visitor Center a short distance south of the park entrance on Ind. 49 to pick up a free 3 Dune Challenge sticker or decal, she said. For further bragging rights, shirts and hoodie sweatshirts of the course are available for purchase.
Finish a bowl of lemon rice soup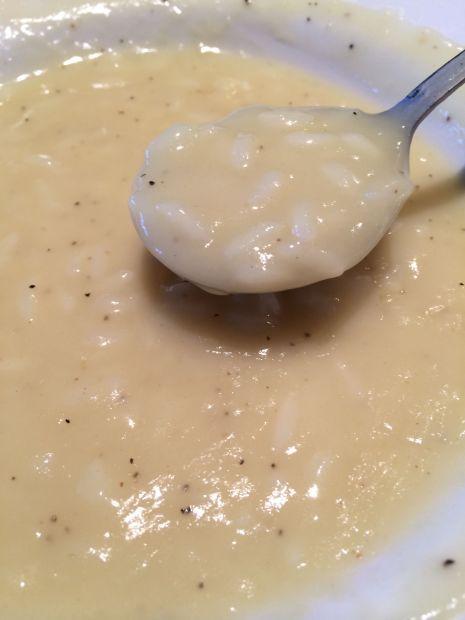 Lemon juice and rice aren't an obvious pair like peanut butter and jelly or sausage and kraut.
But, mix them together, throw in some broth, eggs and seasoning and you've got a specialty that has resonated with Regionites for generations.
Ask the server about the soup of the day, and politely listen to her mention beef barley or chicken gumbo. You're waiting for those three magical words: lemon rice soup.
Region residents know the comfort that comes from spoonful after spoonful. The softened rice and thick, lemon broth marry and become the definition of comfort food.
You settle into a cushioned booth at one of the restaurants you've been going to for years. 
The menu is the size of a small-town phone book, with hundreds of menu items on laminated pages you've never even explored.
You order the lemon rice soup and scoop a spoonful to blow on it, knowing — through years of experience of ordering it in the Region — that it's way too hot. 
You eat it anyway, scalding your tongue and throat from the heat of the soup and the sting of the lemon. 
You take a gulp of water or stuff a warm sesame seed roll in your mouth. 
Dough-eatin', apple-pickin' at County Line Orchard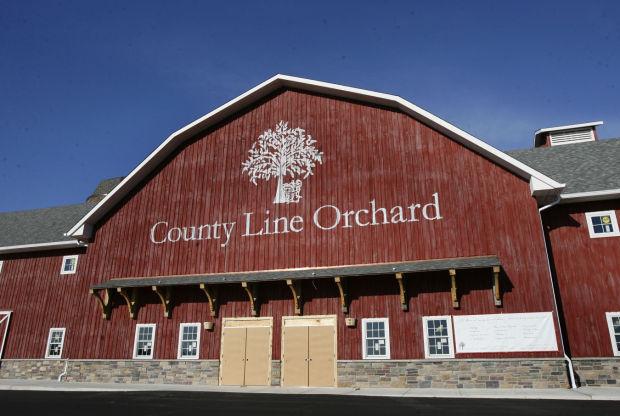 County Line Orchard is synonymous with fall in the Region.
You haven't lived until you've had a freshly made, still-warm pumpkin doughnut from the orchard's bakery. One bite and you'll feel like you've died and gone to heaven.
Also not to be missed is the chance to pluck your own apples from the scores of trees on the property. Because in the Region, sometimes you've got roll up those sleeves and start picking.
Attend a Festival of the Lakes concert
You can't say you're a full-fledged member of the Region if you've never been to a Festival of the Lakes concert.
Festival of the Lakes has always had a fun lineup of artists representing varied genres of the music world. And through the years, fans have found that the artists appearing on the fest's main stage are groups and solo singers who are a few years removed from super-stardom. So, for musical nostalgia's sake alone, it's definitely something to plan on attending.
In past years, fans have had the opportunity to see everyone from  Salt 'N' Pepa, Pat Benatar and 2 Chainz to Boston, The Charlie Daniels Band, Alien Art Farm and Boyz II Men.
This 2017 lineup includes Kool & The Gang, Flo Rida, Bush, Limp Bizkit and Intocable.
Travel the entire Erie Lackawanna Trail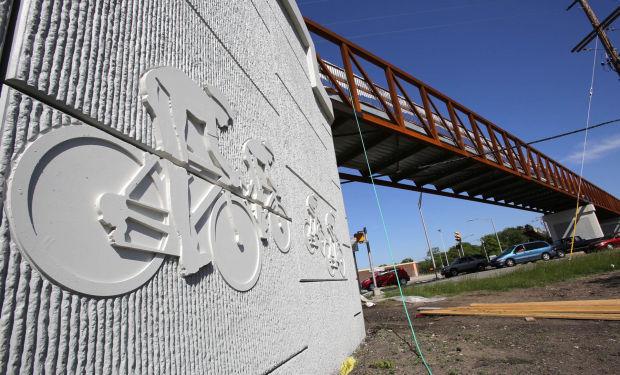 The Region has around 150 miles of bike routes, one of the longest segments being the Erie Lackawanna Trail.
The route stretches from the heart of downtown Hammond southeast to Crown Point, around 17 miles in length. Along the way one can admire downtown Hammond's historic architecture, pass through Highland's Wicker Memorial Park, stop by the downtown shops of Highland and Griffith and breeze by the fields and neighborhoods of Schererville.
Whether it's for exercise, commuting or more, the Erie Lackawanna Bike Trail is an essential way to tour Lake County with ease.
Partake in NWI's summer elote tradition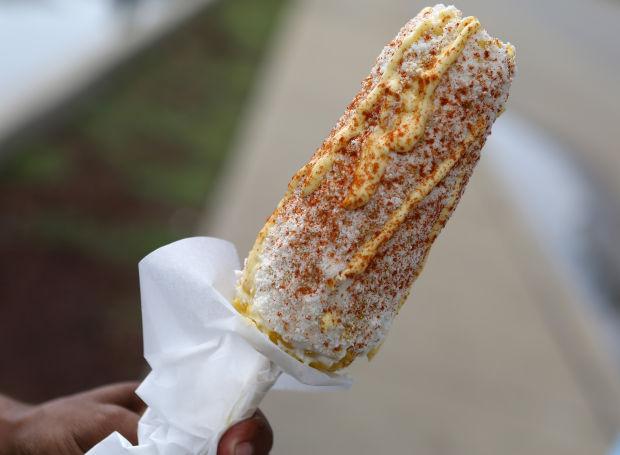 It's not officially summer in the Region until the elote carts are out in Hammond and East Chicago.
The grilled Mexican sweet corn, fresh off the cob, is the perfect street food when it's hot out. It's light. It's flavorful. And it's another thread in the Region's rich cultural tapestry.
Often, the corn is shucked into a cup and then seasoned with butter, salt, cotija, chile power, lemon juice and lime juice. A topping of mayonnaise gives it some thickness and substance.
The carts cater to neighborhood kids out running around, or anyone willing to pull over for a tasty treat. It's more culturally authentic than what you might find in a fancy food truck, or at a summer festival.
Tour the Albanese Candy Factory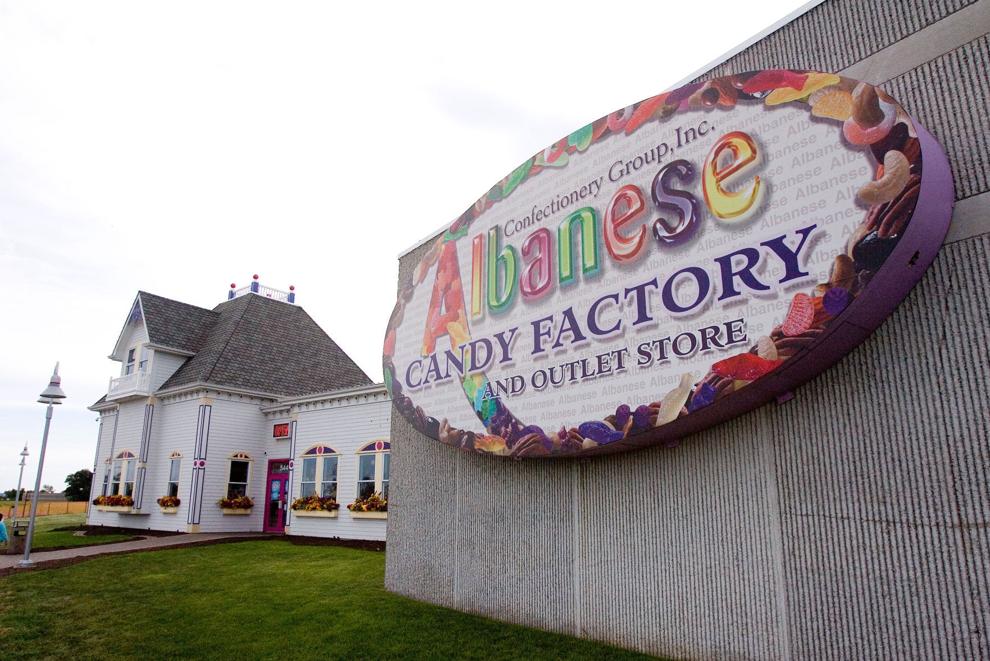 The Albanese Candy Factory in Hobart boasts the "World's Best Gummies and Candy" and gives tours to groups or individuals.
Guided tours (for large groups like 12 or more people) give groups a chance to see the machinery used to create the gummy bears, share samples and learn a history of the company.
Individual tours are self-guided with videos and the promise of a sweet sample at the conclusion.
Dunk a Nun at Pierogi Fest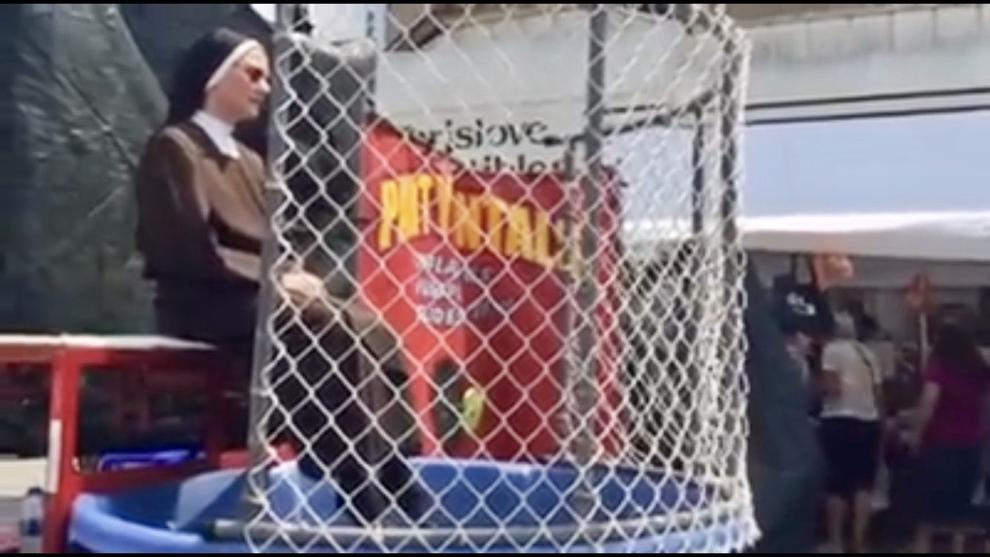 All that pent-up anger from your childhood years in Catholic school now has a charitable outlet.
Nuns sit in a dunk tank while you throw ball after ball, hoping to sink a sister. Of course, if your Catholic guilt starts creeping in, know the money goes to a good cause — St. Joseph's Carmelite Home in East Chicago.
Brave Reaper's Realm Haunted Mansion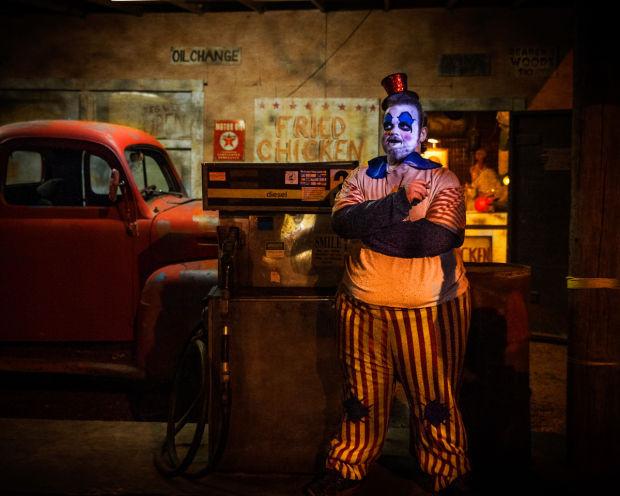 Each year for nearly three decades thousands have entered Reaper's Realm Haunted Mansion in Hammond for a frightening thrill.
Owner John Hluska has long contended the property at 626 177th St. is actually haunted — a claim backed up by its listing on a registry of haunted places.
Employees have reported hearing footsteps when no one else is there. Others have said they've seen a large black dog roaming the property. Still others have said they heard voices when they were alone.
Members of the Highland-based Great Lake Ghost Research and Investigations group even camped out there back in 2010 and detected some sort of paranormal activity.
"We can't really definitively say it's haunted, but there is something going on there," J.C. Rositas, one of the group's leaders, said at the time.
Hogwash, you say? Perhaps it's time you investigated for yourself.
Attend a RailCats baseball game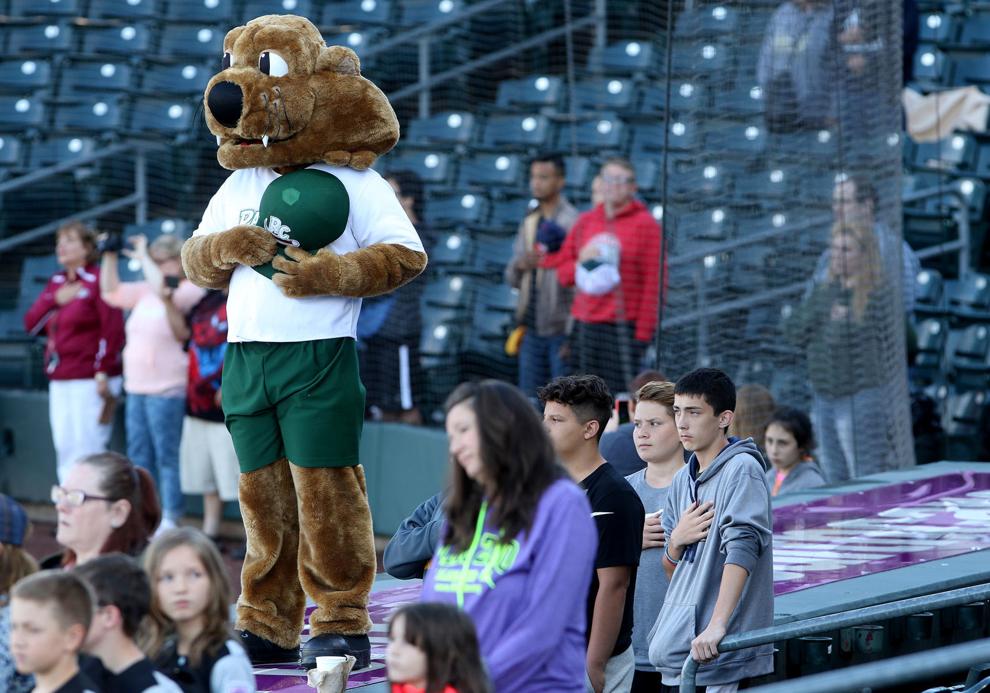 Going to a baseball game at U.S. Steel Yard in Gary should be on everyone's bucket list.
The RailCats are an independent league baseball team and they play 50 games at home May through Labor Day. The stadium is easy to get to in downtown Gary, and it has a number of activities for families to do there. Besides watching the games, there are all types of baseball food and beverages to purchase along with games and bounce houses for the kiddies.
The players and staff are all friendly and children can play ball on the field before the game on Sundays and meet the players. They can also meet Rusty the RailCat, the team mascot. Many of the games feature giveaways. Families can have a nice three-hour getaway at the stadium.
Ring the Victory Bell after a VU win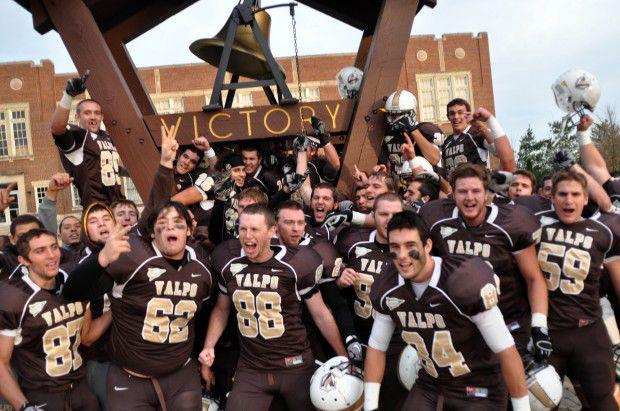 Valparaiso University's Victory Bell came to the university as a donation from a farm and was previously used at the Valpo fire station, as Victory Bell legend goes.
The original bell, a suggestion by a student in 1948 hoping to create a new tradition, lived outside the union until it was moved in 2009 to outside the ARC, the home of the men's and women's basketball teams and the volleyball team.
When the bell is heard around campus, Crusaders fans and students know to "cheer like thunder roar."
Win big at a Region casino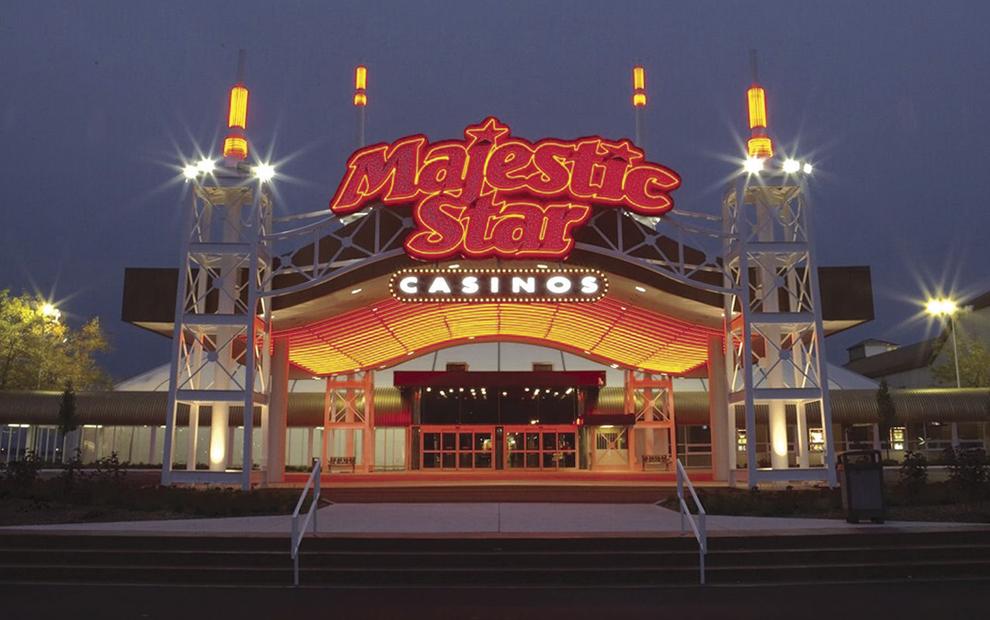 Face down, staring at the busy casino carpeting as you slowly trudge to the parking lot in an oxygen-infused haze.
The house always wins, the saying goes — except the one night when it doesn't.
The three bananas slide into perfect alignment. The rake pushes the dice your way, one hard eight at a time. And the Widow Maker at the Black Jack table? Oh, he's sent packing amid a hale of bust cards, split aces and five-card 21s.
This is why you kept coming back: For that one night when you can plop a rack of chips down in front of the cage and declare, full throated and eyes beaming maniacally with delight...
"WINNER, WINNER, CHICKEN DINNER!!!"
Catch some subzero waves at Whihala Beach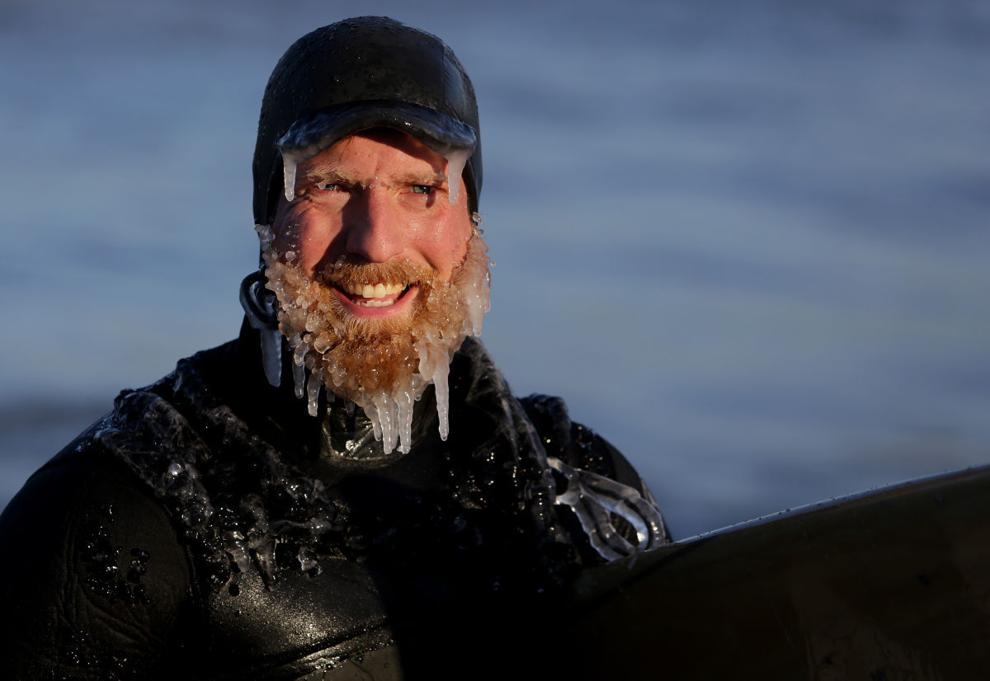 Great Lakes surfing probably isn't for everyone, but for the brave souls who enjoy it, the Region has some of the best surfing spots in the Midwest.
One of the most coveted breaks on the nation's "third coast" is Whihala Beach in Whiting.
Some of the best surfing there happens in the dead of winter when the water temperatures dip near freezing. But to catch a wave you'll have to wait for some strong winds to travel down from Canada.
These cold temps produce some of the best "beardcicles" anywhere — a prize as good as any for the adventurous Regionite.