GRIFFITH — There was a point in time when downtown Griffith was half empty, filled with shuttered storefronts and for rent signs.
But now when a storefront goes dark near the crossroads of Broad and Main streets, it usually doesn't stay that way for long.
The coronavirus pandemic has cost downtown Griffith a few prominent businesses, including the popular Twincade bar arcade and the Ben Mollin's Hair Education salon that was run by a reality television star from Bravo's "Shear Genius."
But after years of revitalization, downtown Griffith remains a vibrant, eclectic spot that people visit for gourmet coffee at Grindhouse Cafe, award-winning craft beer at New Oberpfalz, fresh juice at Produce Hut and Juice Bar, popcorn that tastes like pickles or Slurpees at Lady's Gourmet Popcorn, vinyl records at Region Records or S&J Stereo, or antler chandeliers or stuffed raccoons poking around into Cracker Jack boxes at American Natural Resources. You can grab tacos from Mezquitacos, Mi Maria Bonita or Ay Chihuahua's, Spanish small plates from Tapas Cafe, or a cold pint of beer on the popular outdoor patio outside Set 'Em Up Lanes.
You could shoot pool at Griffith Billiards, browse through Batman's latest adventures at Creative Comics, or take a class at a boutique fitness center: MB TwinFit or Power Up Fitness and Training if you prefer working out in a video game-themed gym. You could visit three different museums, all by appointment only or with limited hours: The History of Pharmacy Research Center, the Griffith Historical Park and Train Museum, and the Griffith Historical Society Museum in the basement of the Franklin Center.
You could peddle down the Erie Lackawanna trail, rub shoulders with the train buffs who often photograph the railroad crossing on Broad Street, or join crowds that flock downtown to see live music and sample food truck fare at big annual events like the Rock 'N' Rail Music and Street Festival and Broad Street Blues and BBQ Festival.
Downtown Griffith blends longtime stalwarts like Bridge's Scoreboard, Blythe's Sports Shop, Hope's Corner Cafe, and Squigi's Pizza with newer businesses catering to the younger homebuyers who have been moving to Griffith in recent years. Charcuterie for instance is a specialty grocer that carries cured meats like pancetta, sopressata, and mortadella, as well as artisan cheeses, spices, olive oils, craft beer, a curated selection of wines, and baguettes baked fresh daily. One of the newest arrivals is The Wurst, a whole animal butcher shop that sources its meat from local farms. It's a place where you can get a rack of lamp, a cup of bone broth, and an international array of sausages such as Irish bangers, Cajun boudin, cotechino, andouille, kolbasz, weisswurst, blutwurst, knackwurst, and merguez. Its ever-changing selection has included exotic fare like the Russian street food pirozhki and relleno negro, a traditional Yucatecan dish with ground pork, turkey, hard boiled eggs and burnt chili pepper.
Larry Gradek, the owner of G&G Hobbies in Griffith, has seen many changes downtown since his took over the long-running family business in 1991.
The hobby store at 105 W. Main Street, which has started out as a slot car racing shop before that craze died out, draws people from as far as Chicago, Joliet, South Bend and Lafayette for its selection of model planes, radio-controlled trains, plastic model cars, boats and supplies.
"Instead of ordering it online they want to feel it, touch it, and walk out with it," he said. "If you live in the age of immediate gratification, you want something you can take out of a box and fly. But if you're a true hobbyist, you'll build it from a kit."
He's sought to compete with online retailers by constantly adding new items, such as the kites that have proven popular with Lake Michigan beach goers and the drones he had to jettison once all the big box stores started stocking them.
For Gradek, downtown Griffith "is like a big family where everybody knows each other." He's watched its Renaissance after a rough stretch.
"They were worried for a while," he said. "But now if something is empty it's not empty for long. There's all kids of unique businesses. There's a couple of breweries here, there's a taxidermy place, there's a lot of unique businesses here."
Creative Comics at 216 E. Main St. in Griffith has sold comic books, graphic novels, toys and collectibles for the last 17 years, opening a second store in Monticello two years ago.
"Growing up, I remember Highland being the downtown," owner Jason Rhone said. "They would do their sidewalk sales and all that stuff. I felt like Griffith over the last 17 years has grown and added a lot of different varieties of shops and stuff. They've done a good job with restaurants. There's always a good choice of restaurants, the butcher shop, the popcorn shop. I really like Grindhouse."
Downtown Griffith has grown into a destination for the Region, Rhone said.
"There's a lot of variety. The sidewalks are very nice to walk down downtown," he said. "There's a little something for everybody. It's just kind of a cool area."
Billy Ozzello, who plays bass for the rock band Survivor, owns Billy O's Dynamite Music, a musical instrument store lined with guitars at 116 N Broad St.
"I'm a lifelong musician so I thought I'd give it a whirl," he said. "We're primarily a used shop, so new don't get too much new stuff in other than pedals and things like that. We don't really do new lines like Gibson or Fender. There's such a market for used stuff right now that we're running with that. Lately, I've been getting into a lot of boutique stuff like Whitfill teles and Mario Martin Telecasters. Being a used we never know what we're going to get. Today we got a Martin D-28 in. We got a Kemper amp, which is super high-end and pretty cool."
Billy O's Dynamite Music does a lot of business online, and online sales boomed during the coronavirus pandemic as more people sought to learn guitar while staying home. Business was up 25% through the first three quarters even though the brick-and-mortar store was closed until the summer and Ozzello removed all the inventory after looting in nearby Calumet City.
"Everybody was selling out," he said. "It was like bicycles, same thing. We basically sold all of our acoustics in the first couple months. I actually went and bought acoustics from Broadway music in Merrillville. I bought up a bunch of his inventory because he doesn't sell online, so I could keep the online business going. A friend of mine went over there and bought everything he had."
Ozzello said downtown Griffith has been a good fit for his business. People for instance often learn about his store by seeing the storefront during the music festivals or while stuck waiting on a train on Broad Street, he joked.
"At night you drive by and see the lights, it draws people in," he said. "There's diversity. There's a lot of cool stuff down here. You can come get a bite to eat. You can come for the taxidermy. You can get a beer. There's a lot going on. Not every little town has all that to offer. It's got a lot to offer for a small town."
American Natural Resources at 120 N. Broad St. in Griffith down the street has long been an anchor of downtown Griffith. Founded in 1937, it sells handmade rustic furniture, country home decor, antler chandeliers that have been sold at Bass Pro Shops and rustic home stores nationwide, and taxidermy that's been featured in the Smithsonian Museum, college science departments and many nature centers.
The business has grown extensively over the years.
"We started off as basically a 10-foot-by-12-foot shed when my grandfather owned it," said third-generation owner Edward Leep. "Then it just kind of evolved. This is our fifth building. We got into this building in 2001. In 1991 we came into Griffith. We started off in the Kaplan Shoe Store and expanded into the Griffith Drug Store. We evolved from taxidermy into a multifaceted business where we manufacture everything from antler chandeliers and furniture. We have a wood shop full-time where we manufacture recycled barn wood furniture, big walnut slab tables, a myriad of lamps, tables, chairs, shelving and custom cabinetry. They're all done one-by-one. We're not a mass producing outfit. Everything we do is a custom piece."
Custom rustic furniture now accounts for more than 30% of the business.
"Every piece we do is unique to itself," he said. "We have lots of live-edge tables where you have unique cuts to the wood. The recession in 08/09 forced us to find some new avenues to keep everybody working with everything slowed down, so we evolved into recycled barn wood furniture and it just happened to be about the time that it started taking off."
American Natural Resources stocks more than 100,000 items in its sprawling two-story 12,000-square-foot store, including leather gloves, furs, dog chews, mounted fish, and taxidermied black bears climbing the walls. 
"We're a unique destination," he said. "We get people from all over. But we also do a tremendous wholesale all over the country, as far west as Idaho and as far east as Maine down to Florida and Texas. You can go into a lot of the rustic lodge decor stores across the country and see a chandelier hanging or a raccoon in a boat and there's a better chance than not that it came from here."
Downtown Griffith has been a great place to do business, Leep said.
"Griffith is right up our alley as far as a unique, diversified, niche business center," he said. "I mean you've got everybody from the music center to the popcorn place. You've got some really cool shops. You've got a great collection of businesses and you've got a town focused on bringing in new things."
A Walk Through Downtown Griffith
A Walk Through Downtown Griffith
Downtown Griffith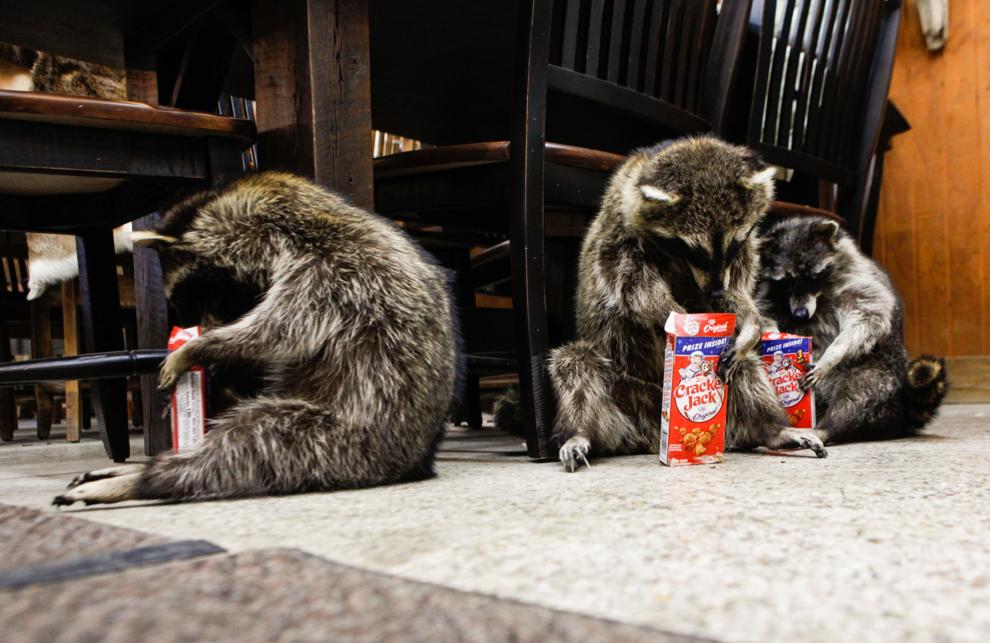 Downtown Griffith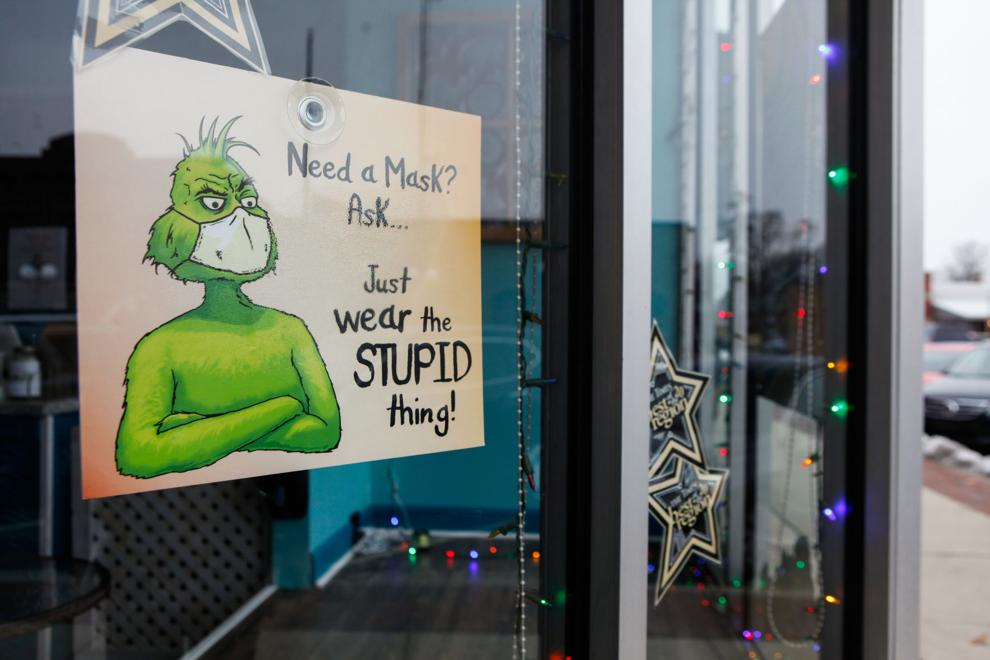 Downtown Griffith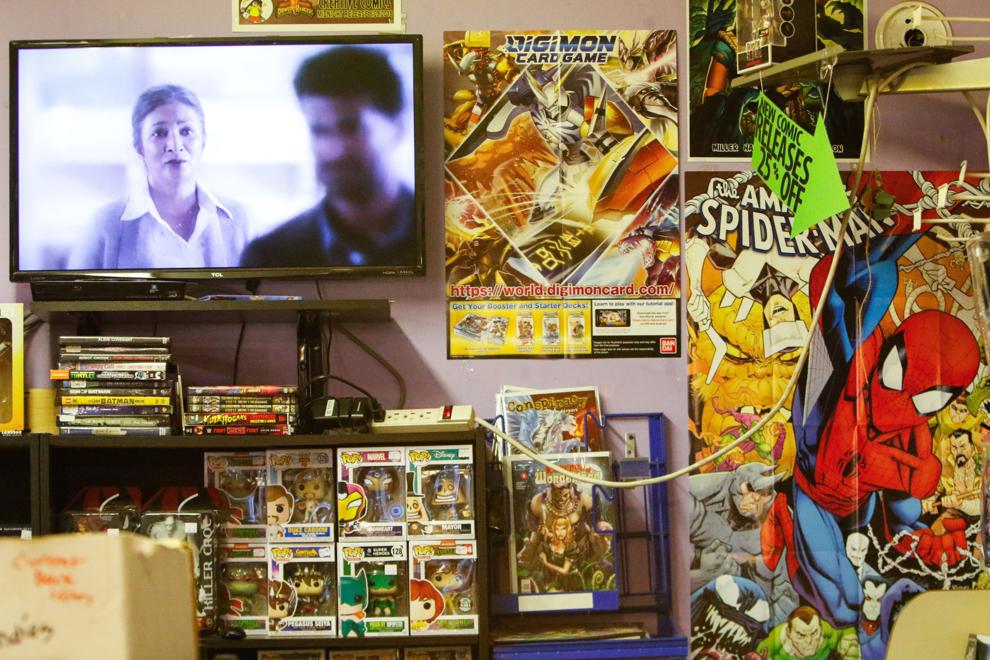 Downtown Griffith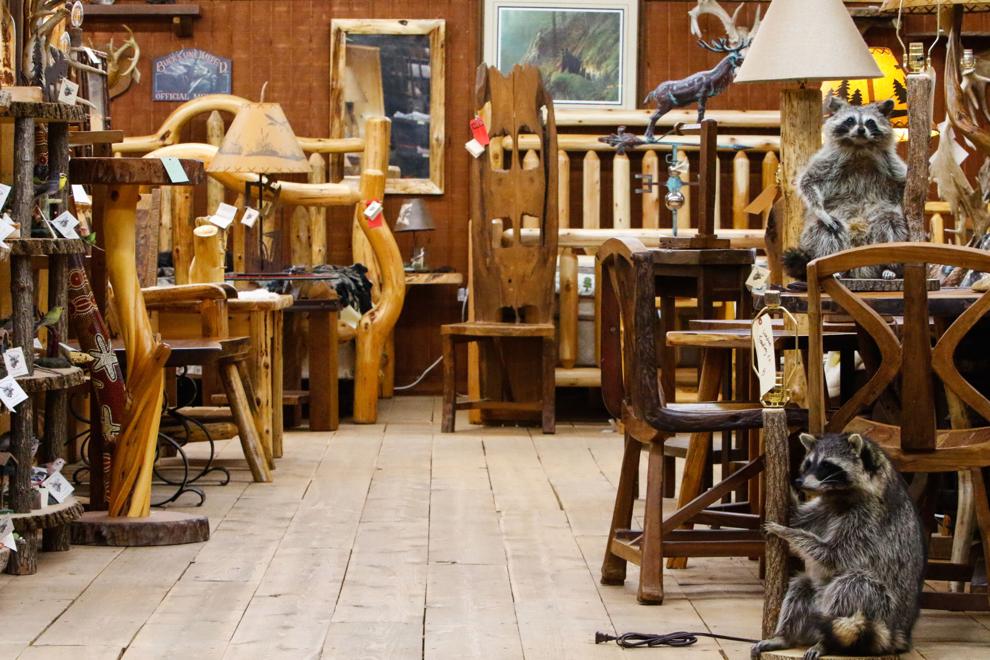 Downtown Griffith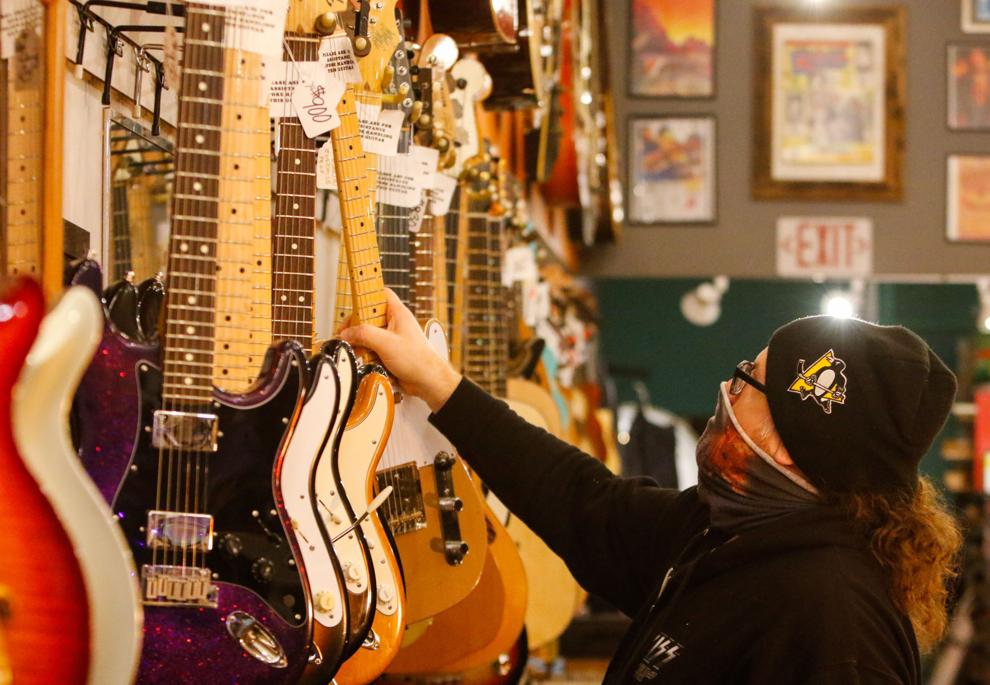 Downtown Griffith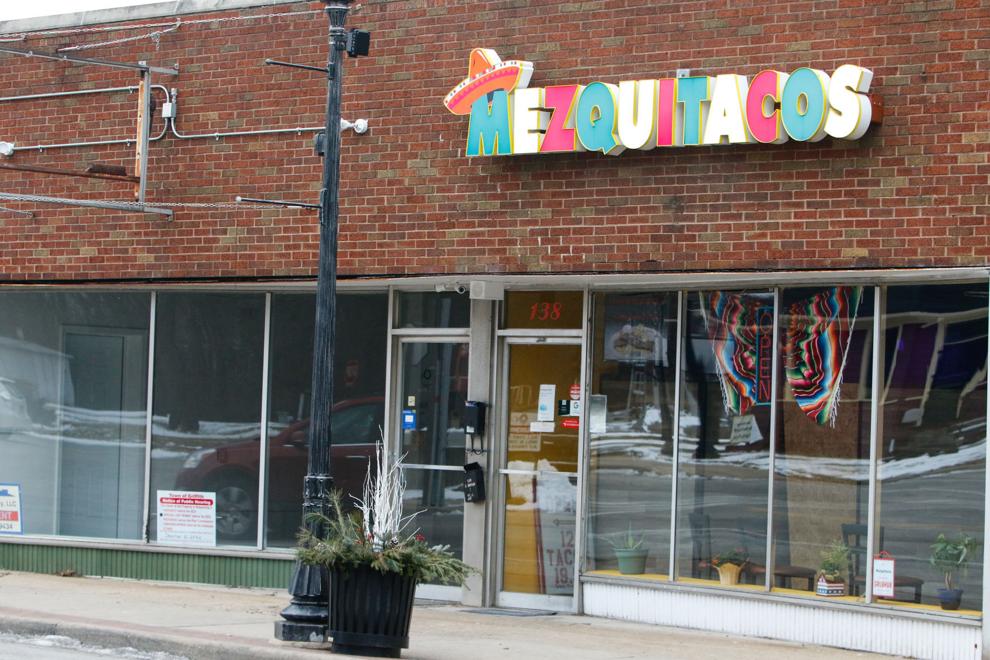 Downtown Griffith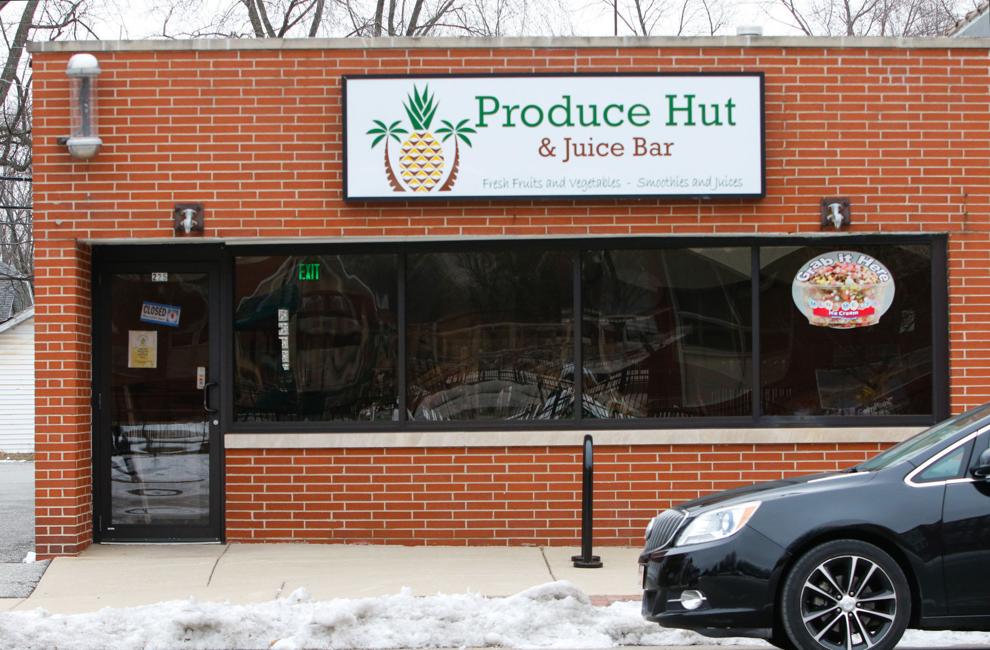 Downtown Griffith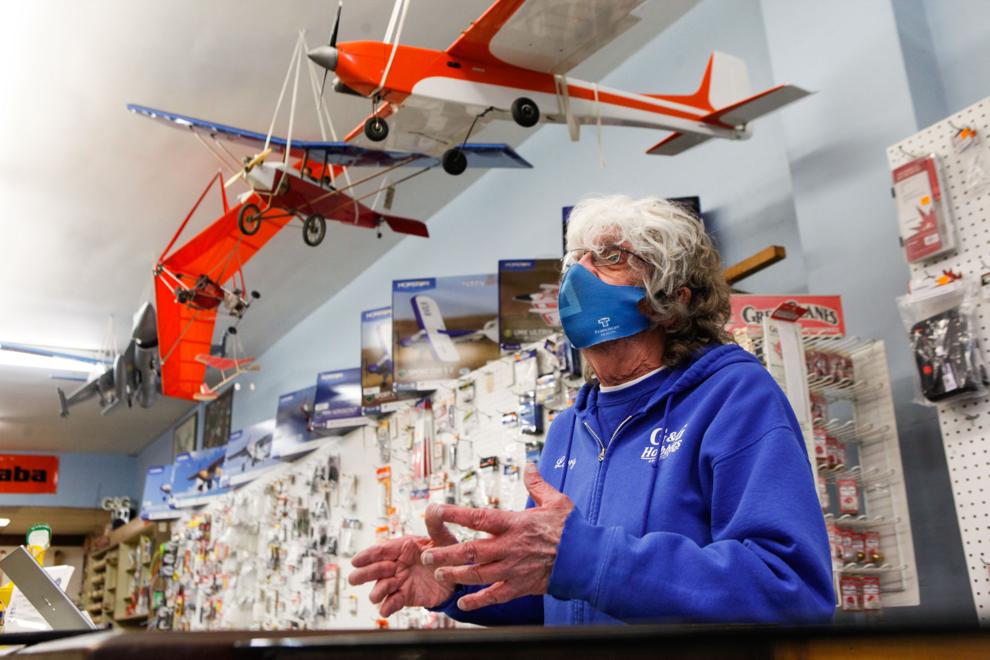 Downtown Griffith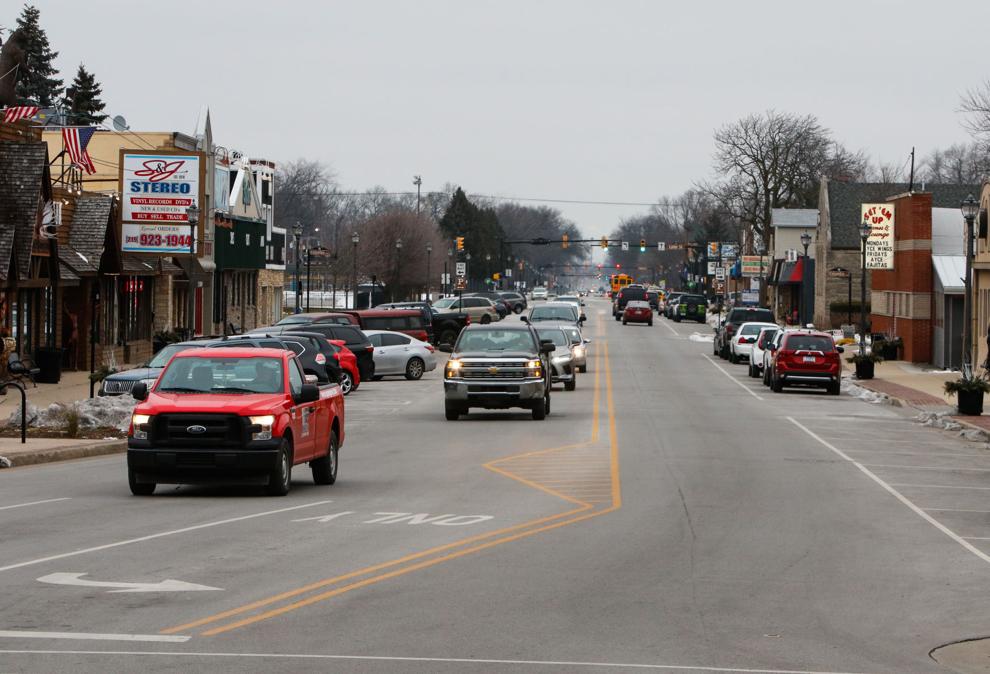 Downtown Griffith
Downtown Griffith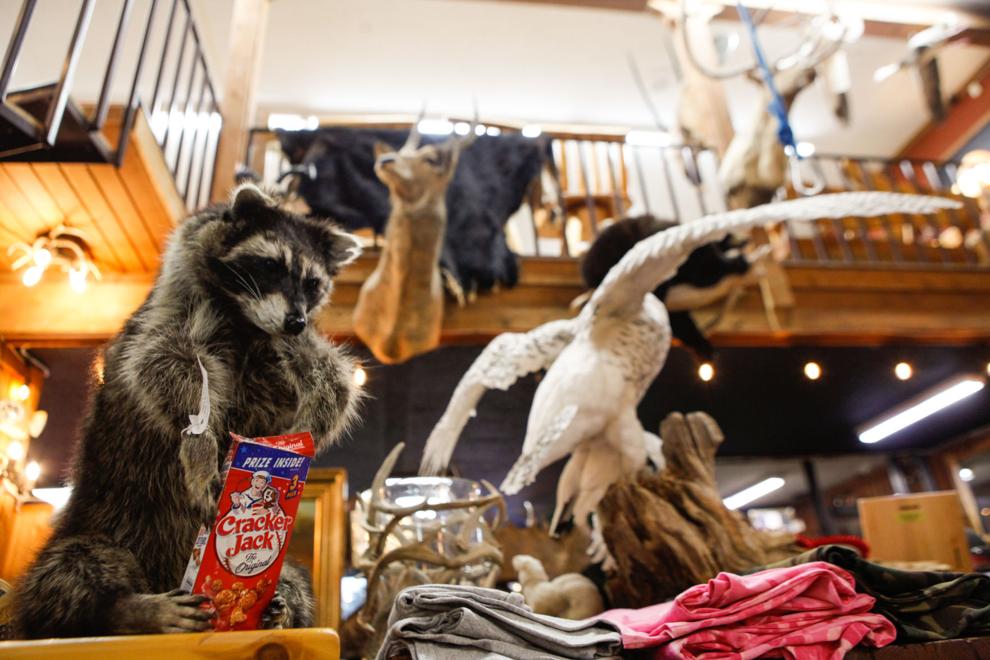 Downtown Griffith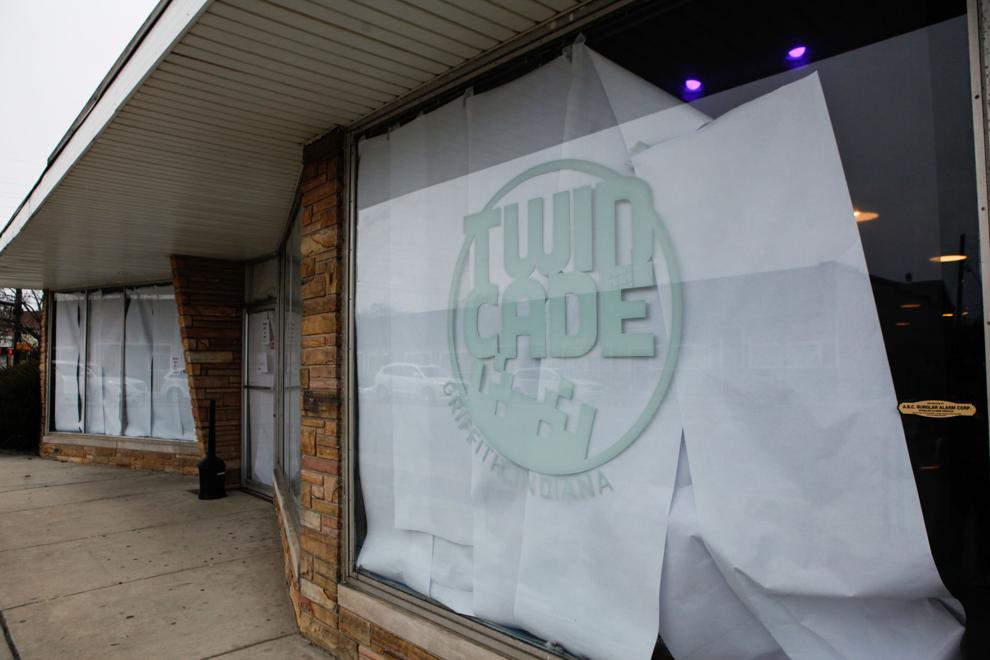 Downtown Griffith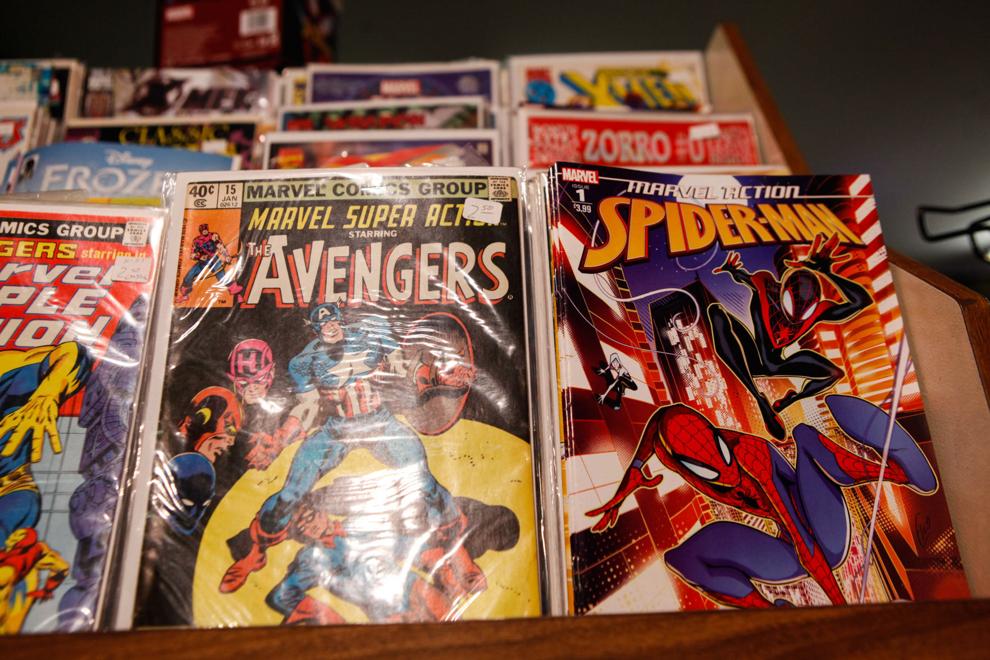 Downtown Griffith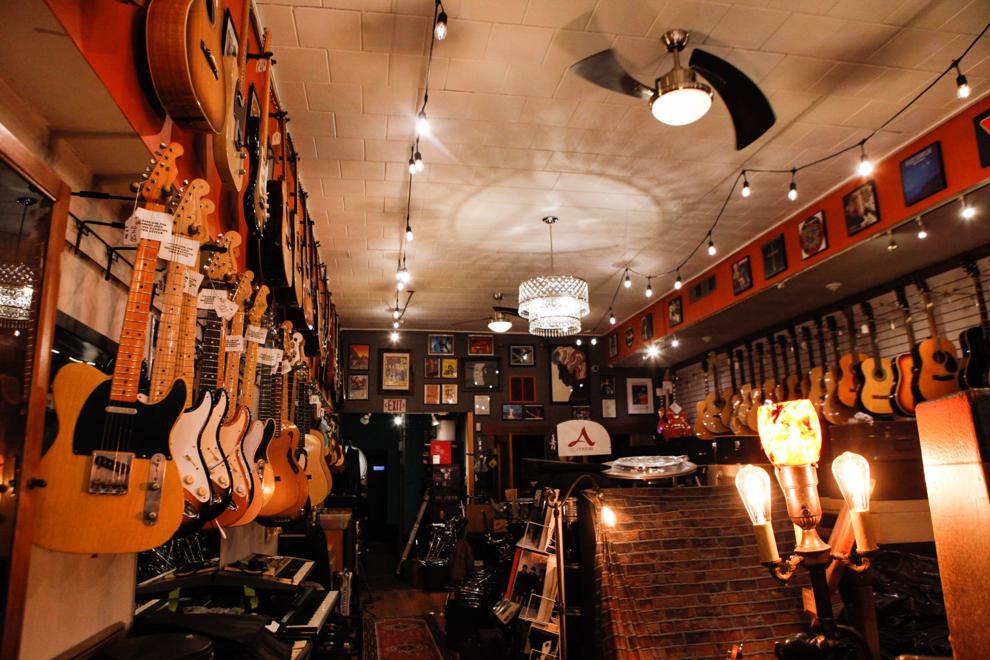 Downtown Griffith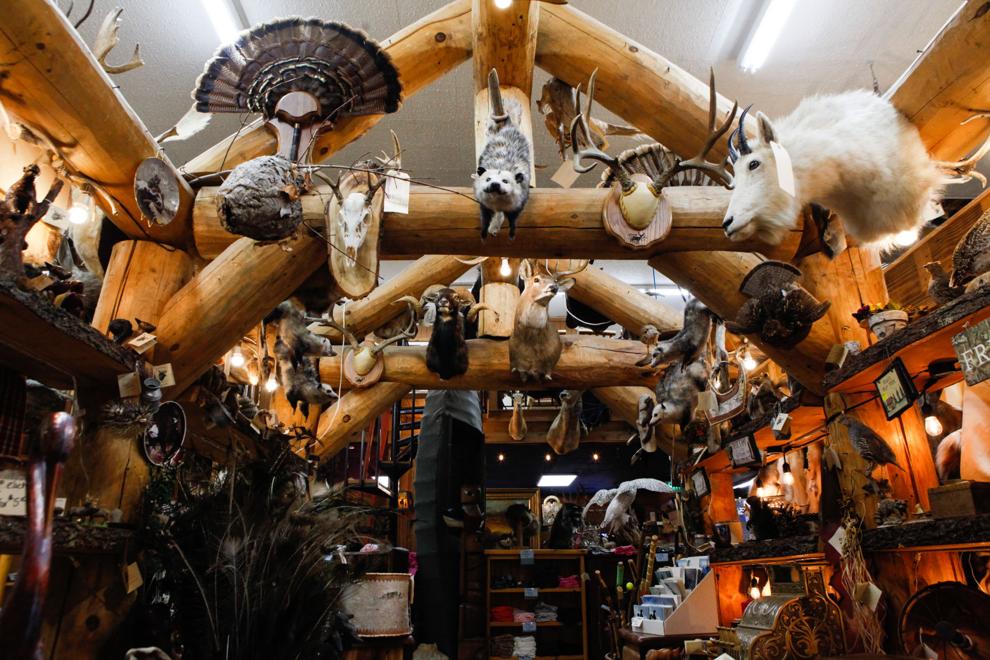 Downtown Griffith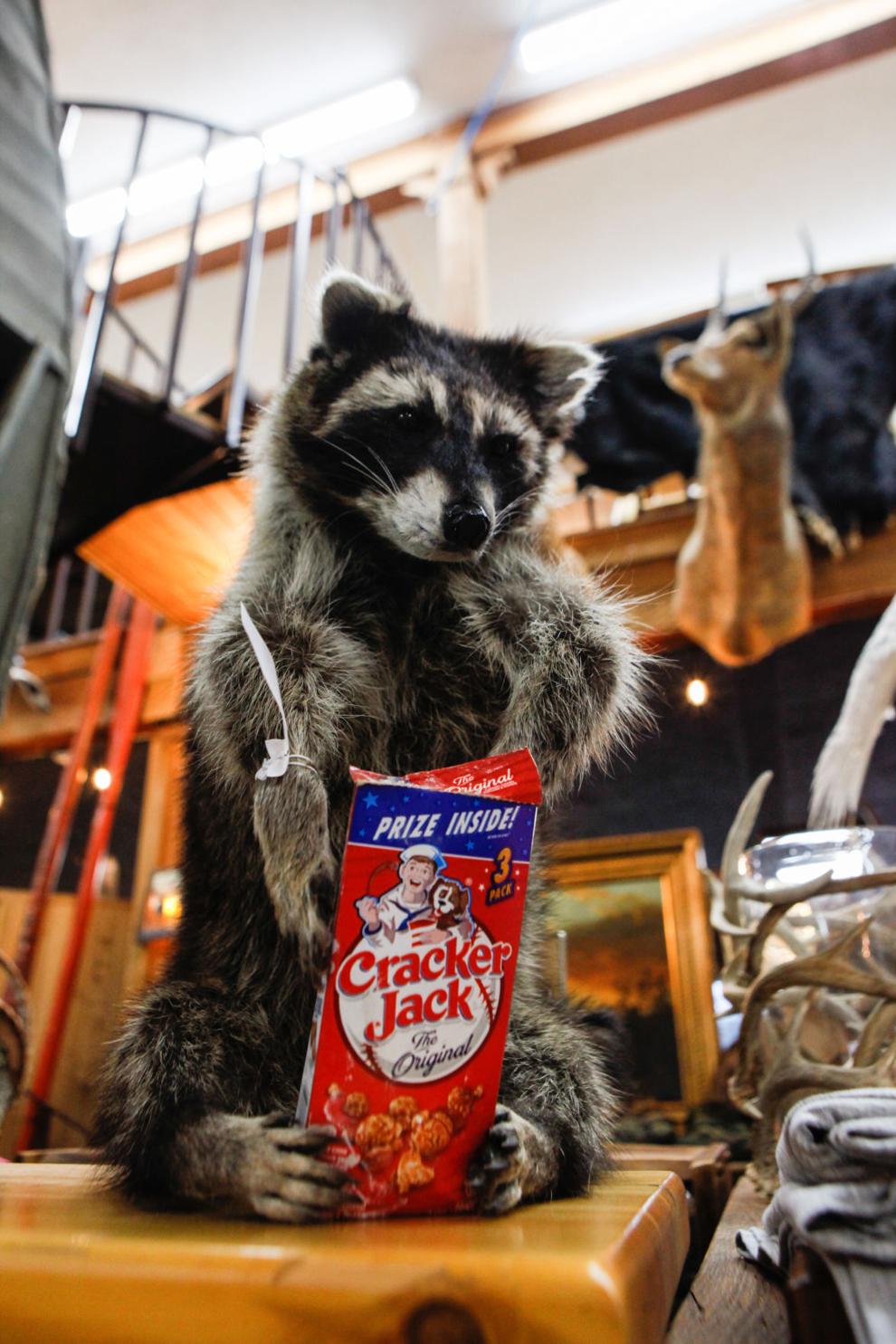 Downtown Griffith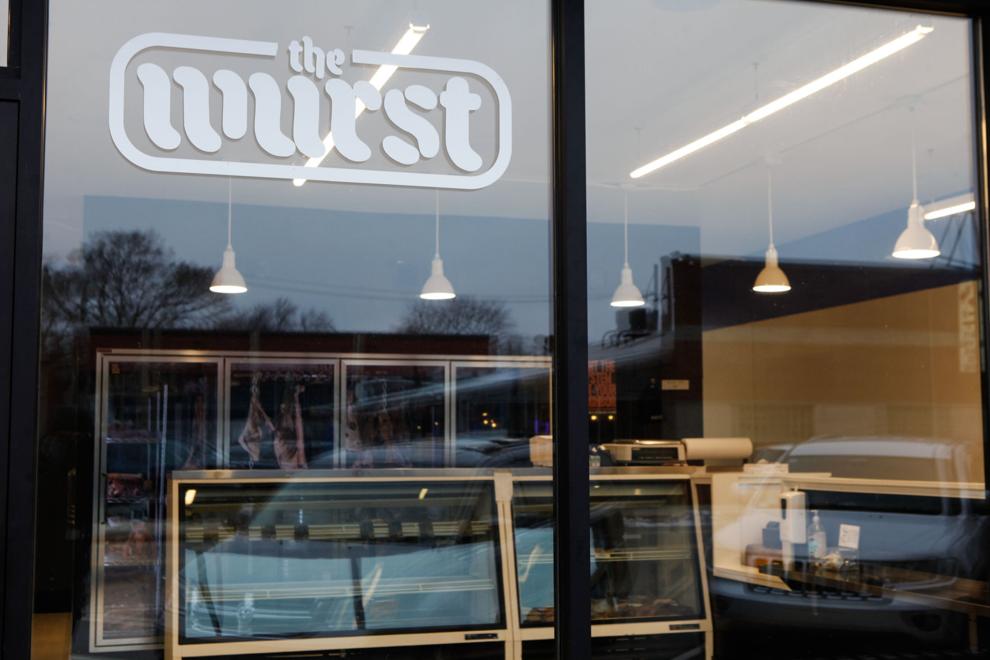 Downtown Griffith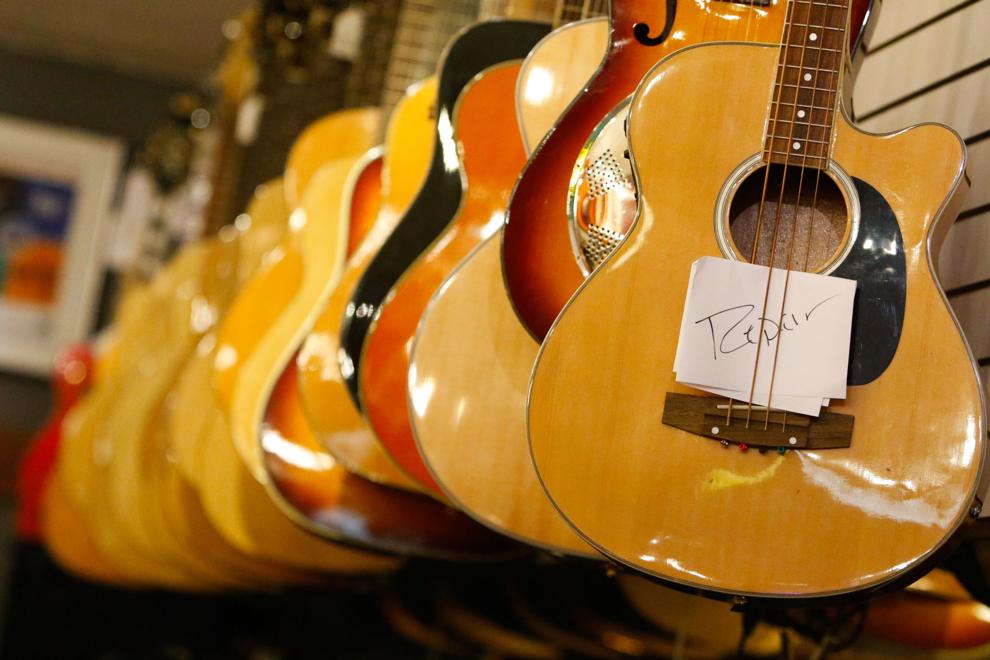 Downtown Griffith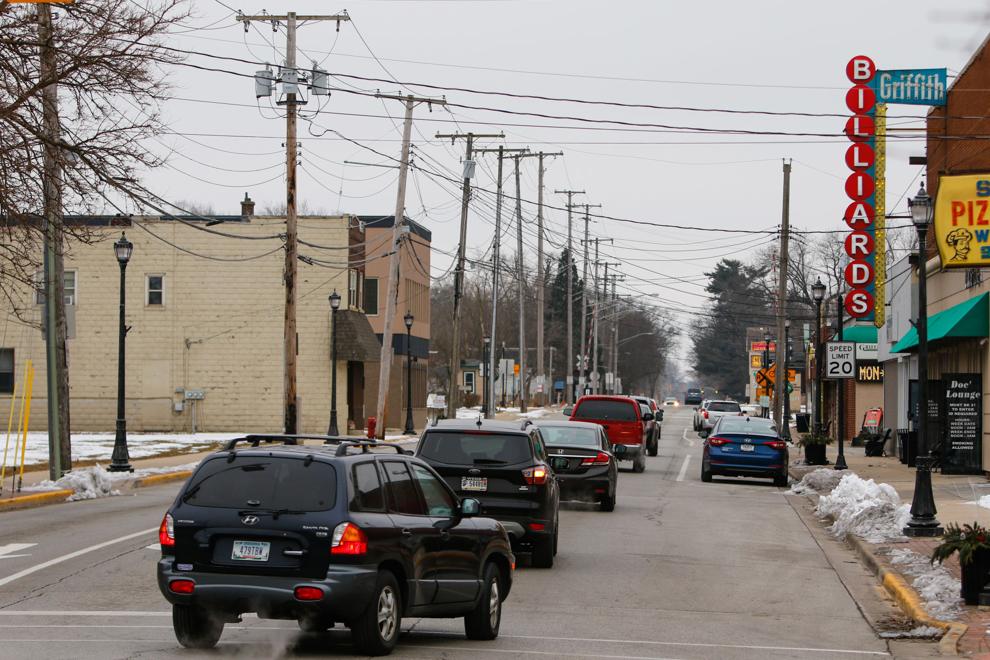 Downtown Griffith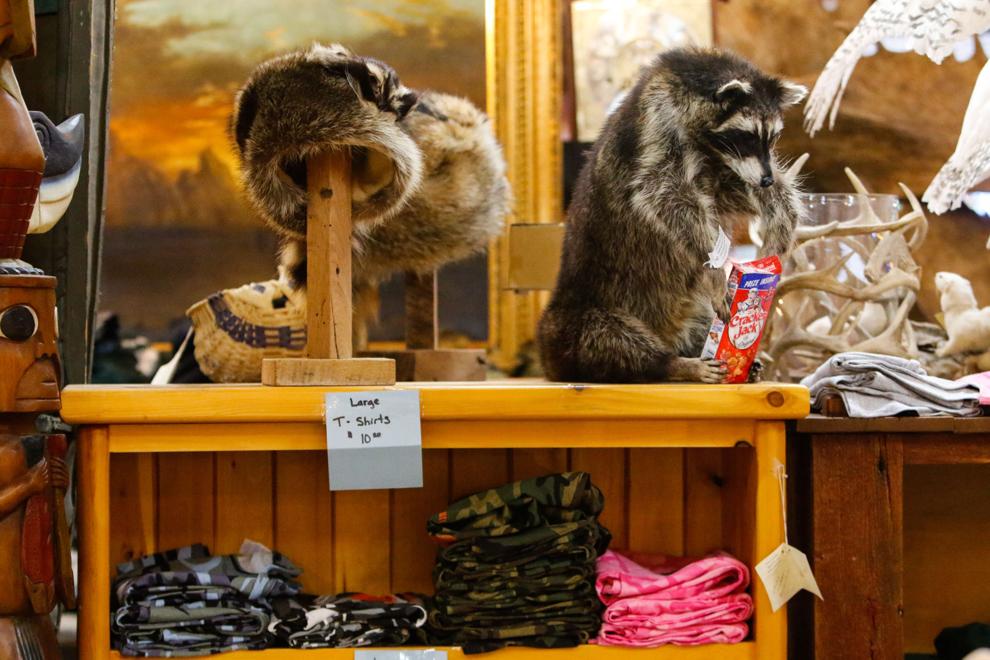 Downtown Griffith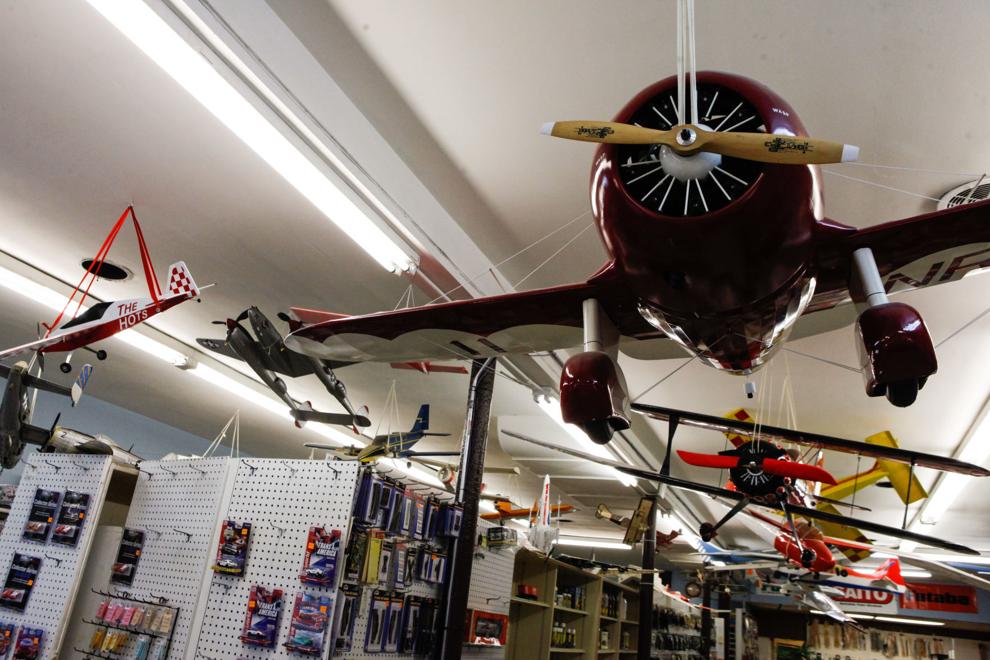 Downtown Griffith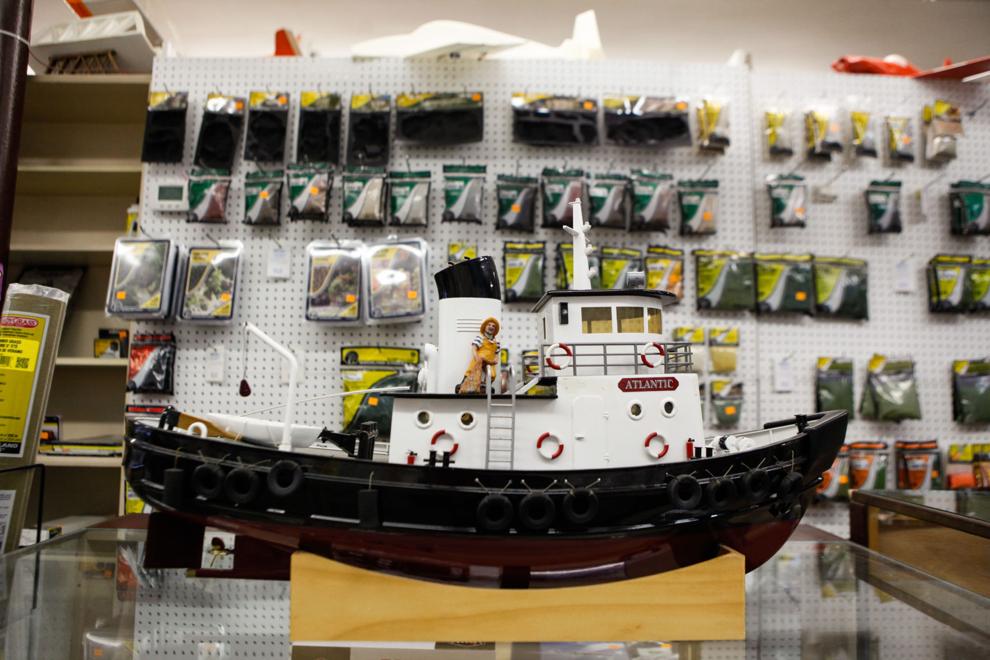 Downtown Griffith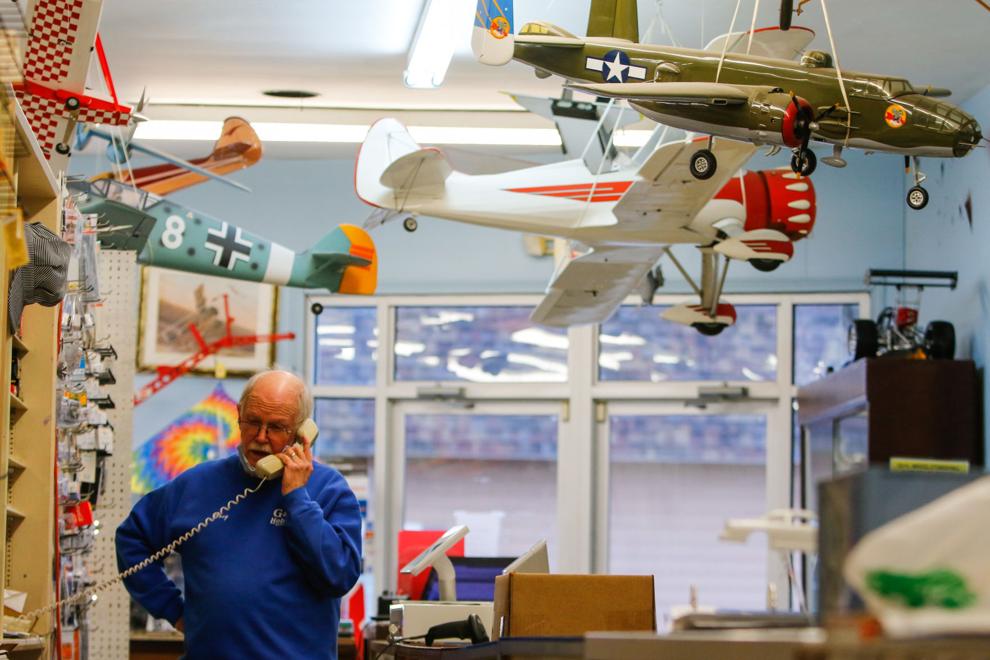 Downtown Griffith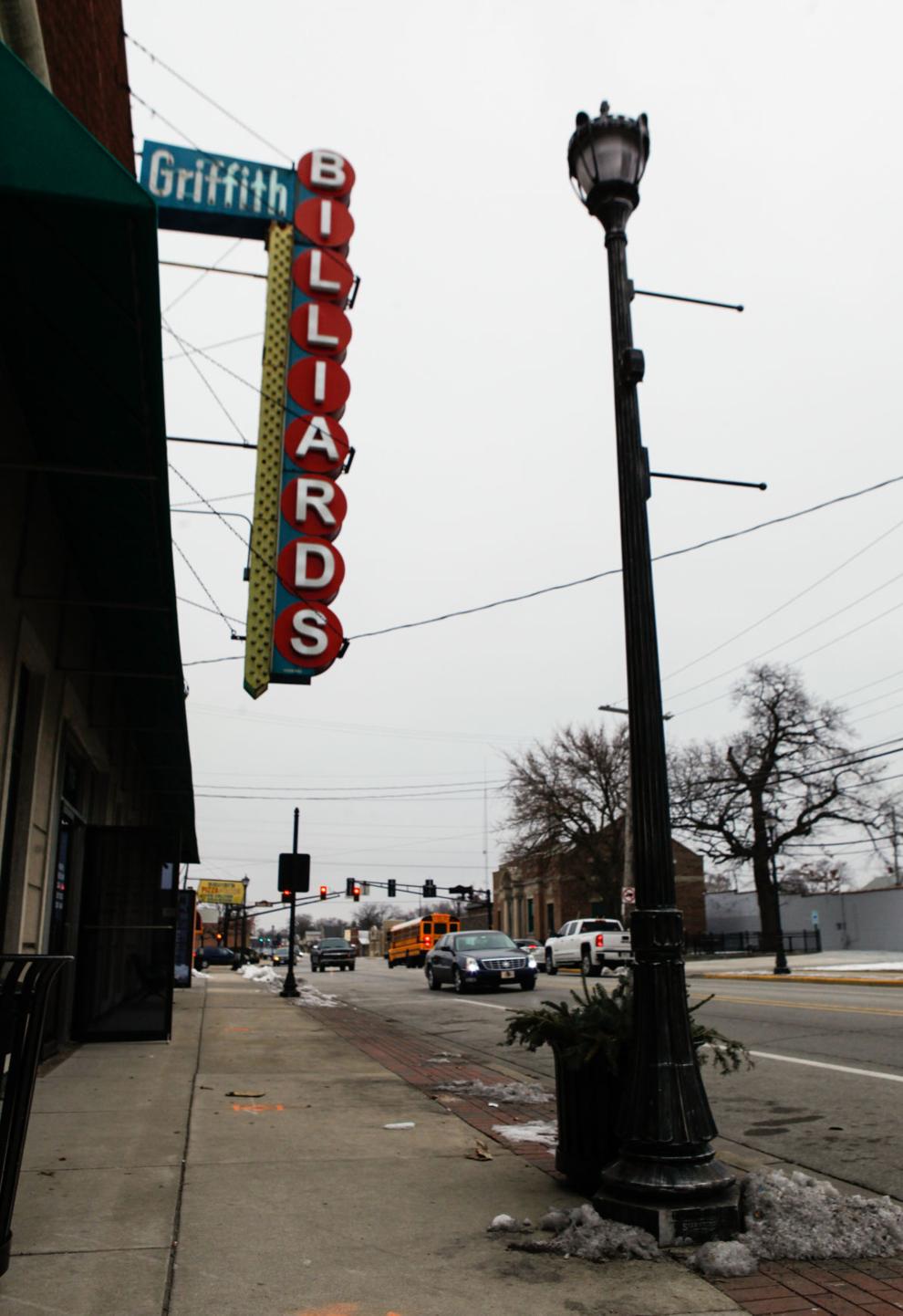 Downtown Griffith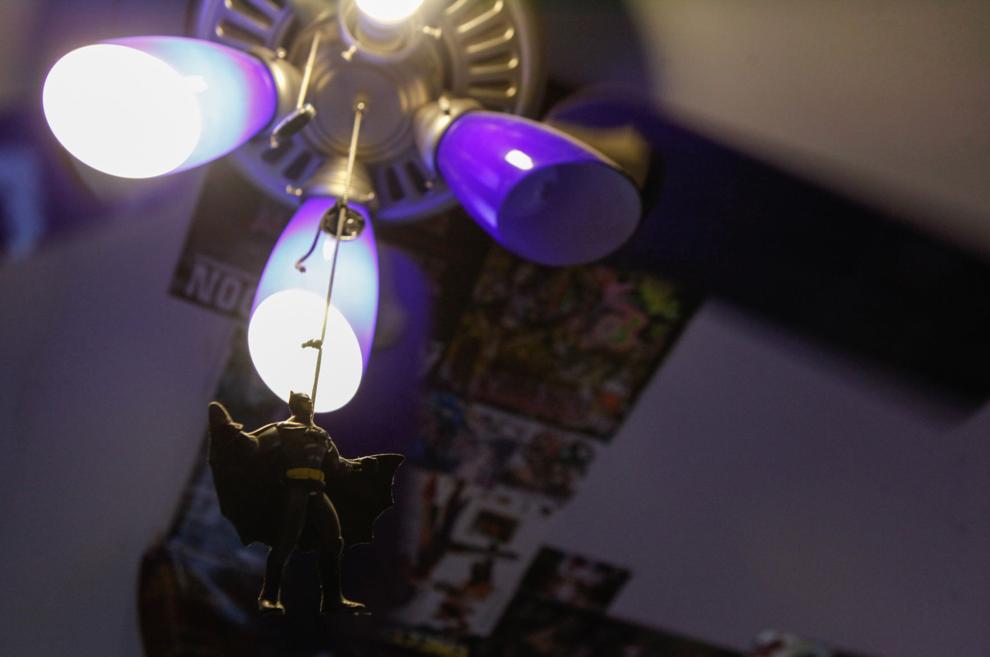 Downtown Griffith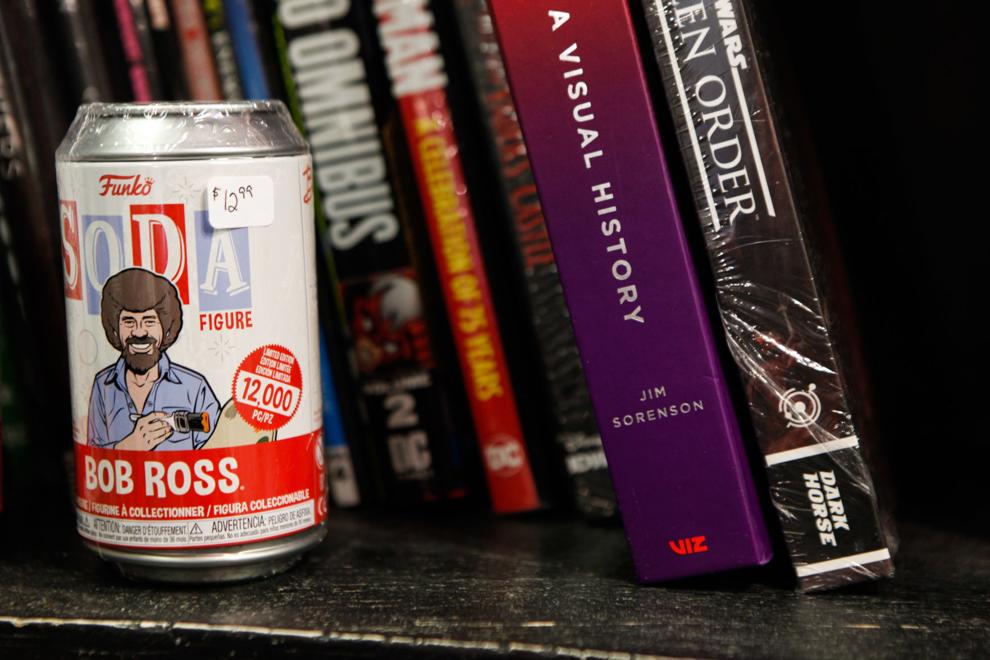 Downtown Griffith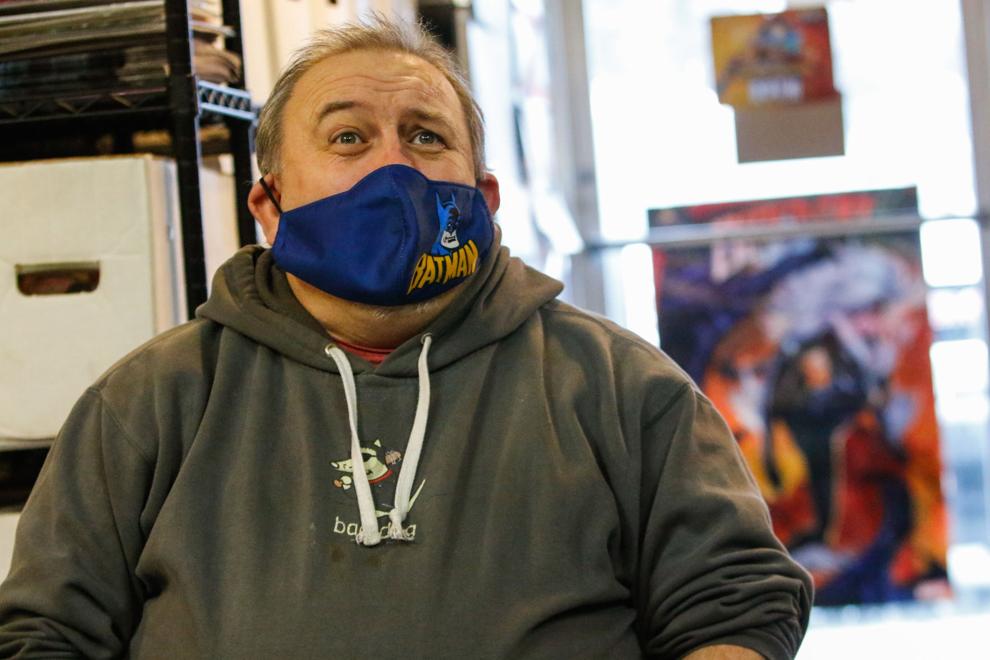 Downtown Griffith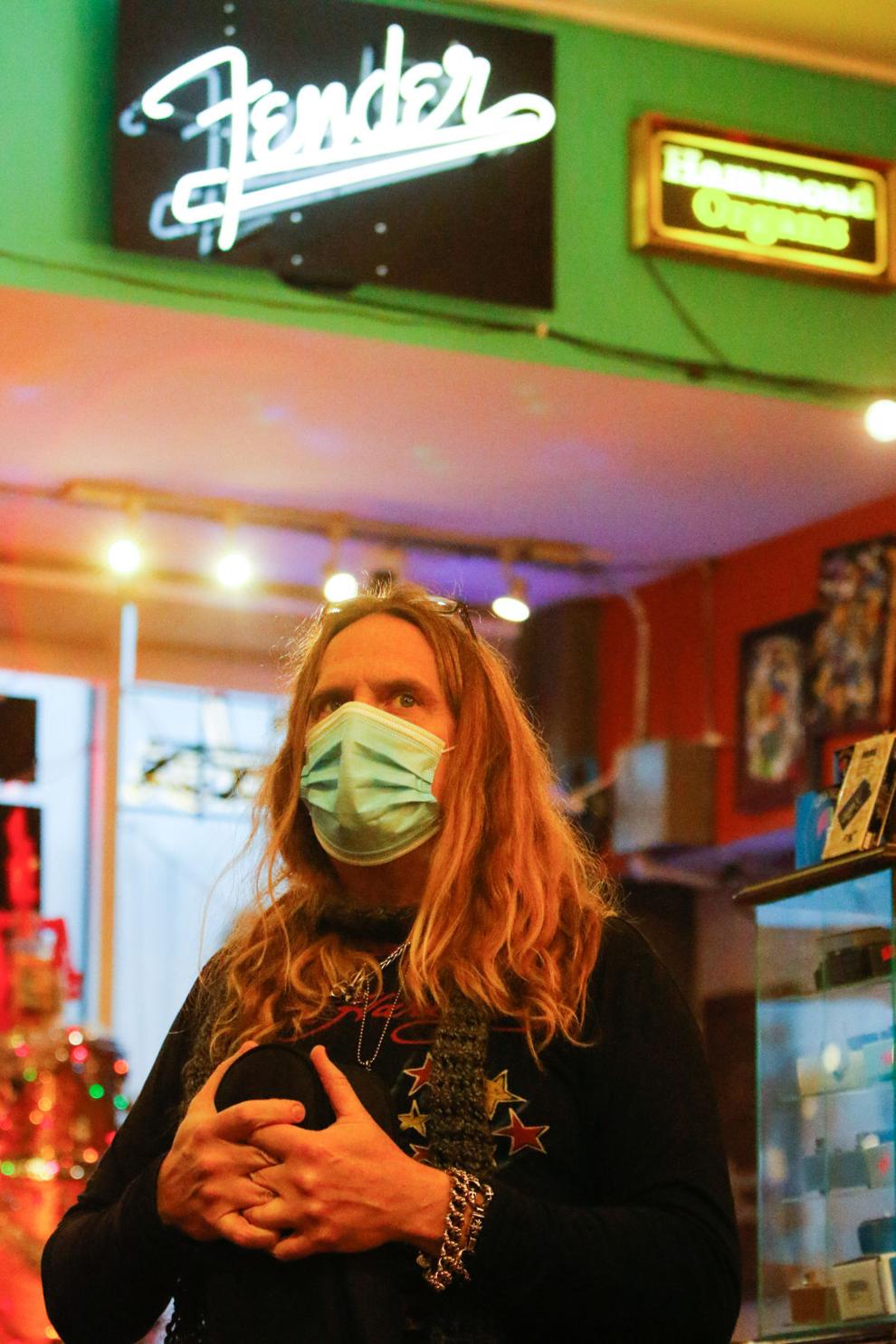 Downtown Griffith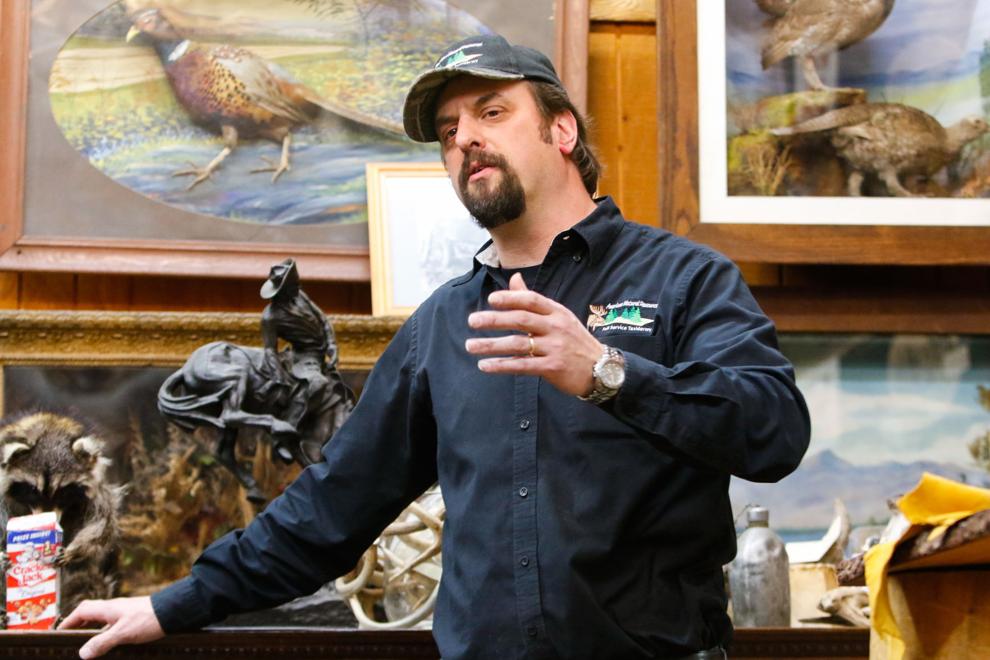 Downtown Griffith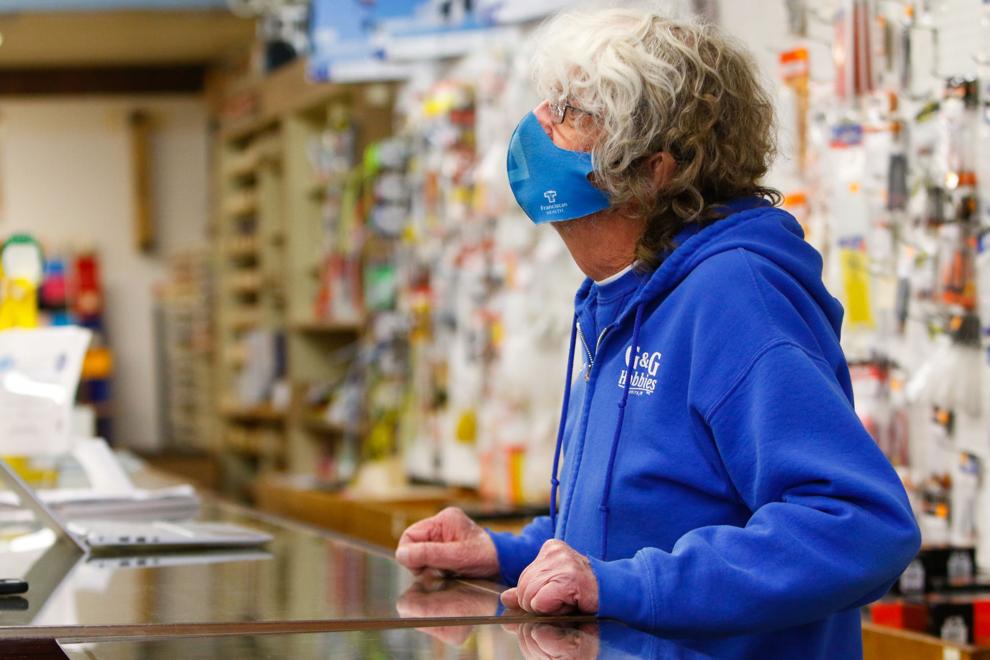 Downtown Griffith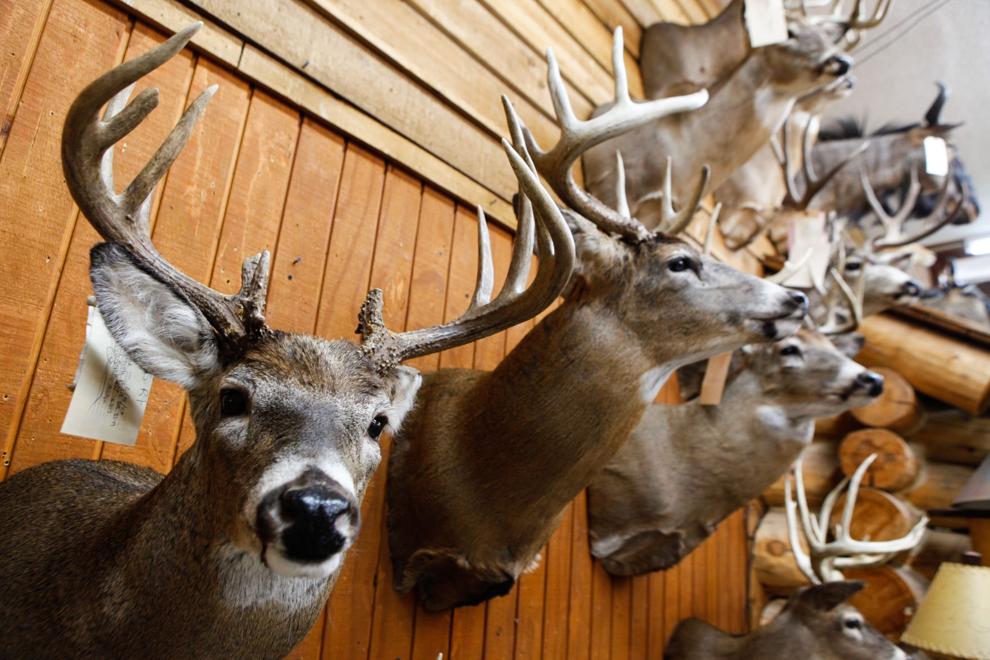 Downtown Griffith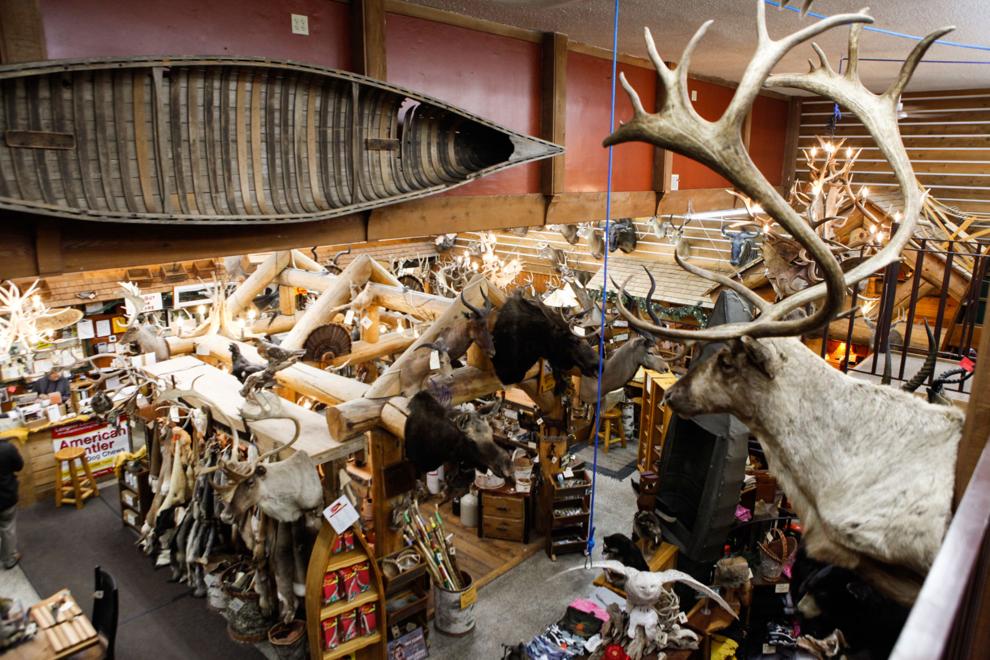 Downtown Griffith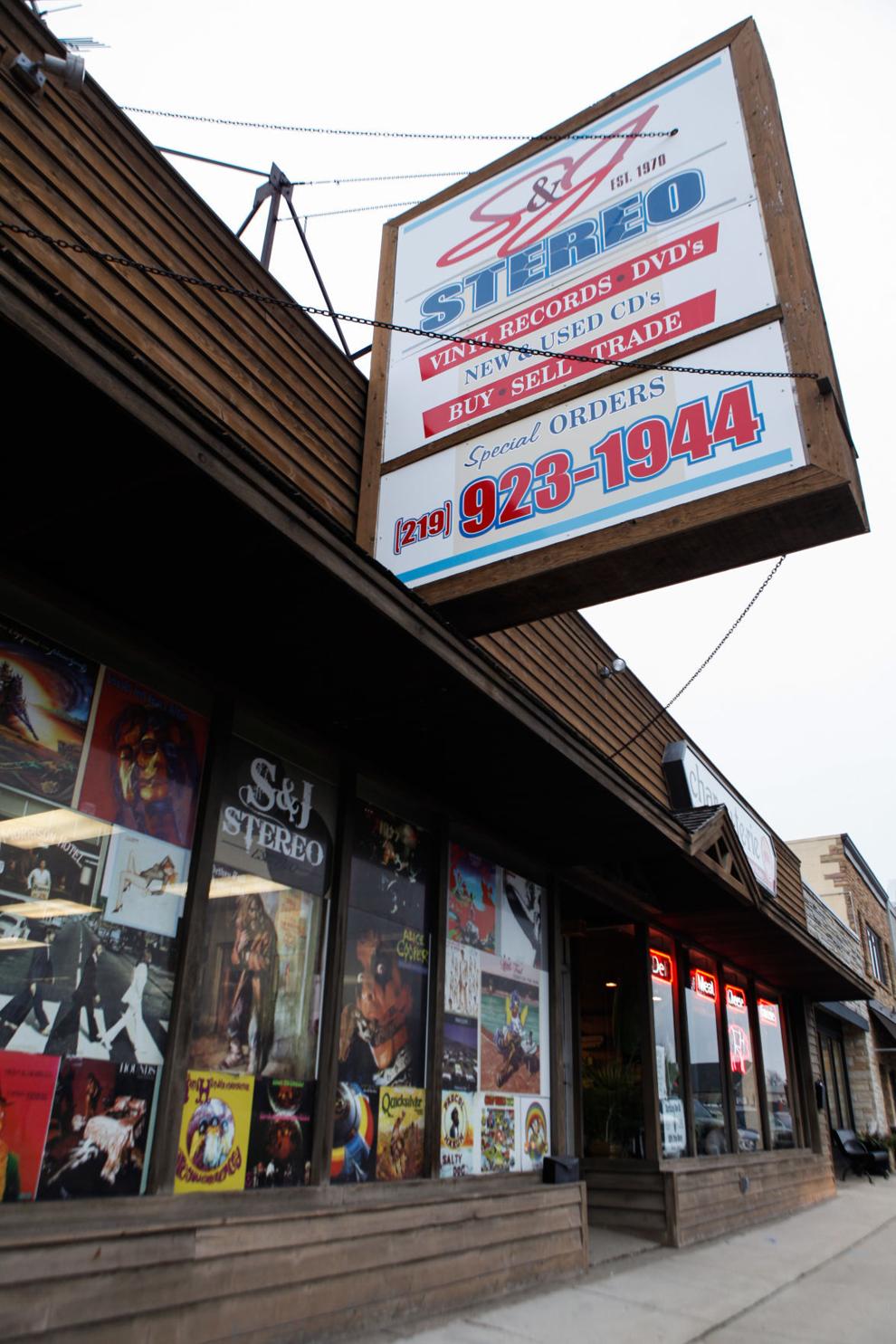 Downtown Griffith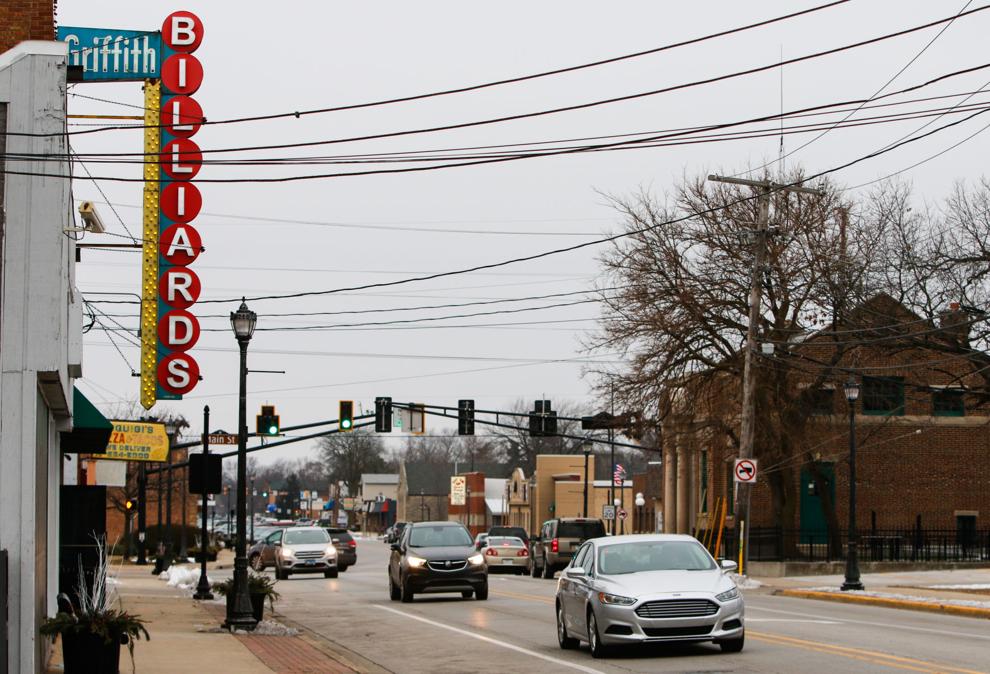 Downtown Griffith