Seniors lined up to get coronavirus vaccine at the AHEPA 78 Senior Apartments on Monday morning, hoping they soon would finally get to go safely to see grandchildren, travel, go to the movies, socialize in the common areas and dine at their favorite restaurants.
They looked forward to burgers at BurgerHaus, steaks at the Lighthouse Restaurant in Cedar Lake and a postponed trip to Europe to celebrate a 50th wedding anniversary.
AHEPA Board Member Nick Gianikos said he felt wonderful to finally get the vaccine.
"I've been looking forward to it for a long time," he said. "Residents have been excited about the vaccinations. They've been pretty much confined to their apartments since this first started. It closed down the community rooms where they gather, where they watch television, where they play bingo and have social events. For the last 10 or 11 months they haven't been able to do any of that. All the common areas have been closed off and off-limits — craft rooms, exercise rooms and computer rooms. People have been staying in their own apartments. You don't see them come and go as much."
Banquets, Christmas parties and other events have been canceled.
"They look forward to these kinds of social activities," Gianikos said. "A social life is very important to them. They miss out on that."
Gianikos was excited that, after a second booster shot, he would soon be able to see his grandkids.
"One of the the youngest ones, who's 12 and from out of town, already called and wanted to make a reservation to come spend a week with us after Valentine's Day and do his e-learning from here," he said. "He's so excited to be able to see us again. We haven't been able to see our families in months — nine months, 10 months. So that's a big thing for us. And it's a big thing for our families."
Seniors, staff and volunteers got vaccines in the six HUD Section 202 independent living apartment communities at West 79th Street and on Madison Street in Merrillville.
"Everybody feels good about taking it," AHEPA Board Member Nick Fitousis said. "It's part of getting back to normal for us, or at least some kind of normal that's safe. People want to get back to the common areas and watch movies and things like that."
Martha Metts was so excited she woke up at 1 a.m. Monday. She especially looks forward to going back to restaurants and can't wait to again savor the 8-ounce filet at the Lighthouse Restaurant. 
"Everybody's really excited, very excited about this," she said. "I'm just glad I got the shot."
Peter Murdakes said throughout the pandemic his children had been encouraging him to stay safe, maintain social distancing and get vaccinated as soon as possible.
"It was like any other shot," he said. "There was no reaction at all. I feel fine."
AHEPA Board Member George Strogiludis hoped the vaccinations marked the beginning of the end of the pandemic.
"Socially, it's really restricted us from seeing friends and family," he said. "I'm looking forward to socializing, getting into restaurants and of course traveling."
He and his wife Sharon hope to attend a grandson's high school graduation outside Boston if possible, and travel to Greece and perhaps Romania as well to celebrate their 50th anniversary.
"We had our 50th anniversary but couldn't travel to enjoy it. We never got to celebrate it. Hopefully soon though," he said. "There's hope now. I encourage everyone to take the vaccine. Let's get this thing over with but stay safe in the meantime."
Gallery: COVID-19 vaccine administered at AHEPA apartments
COVID-19 vaccine administered at AHEPA apartments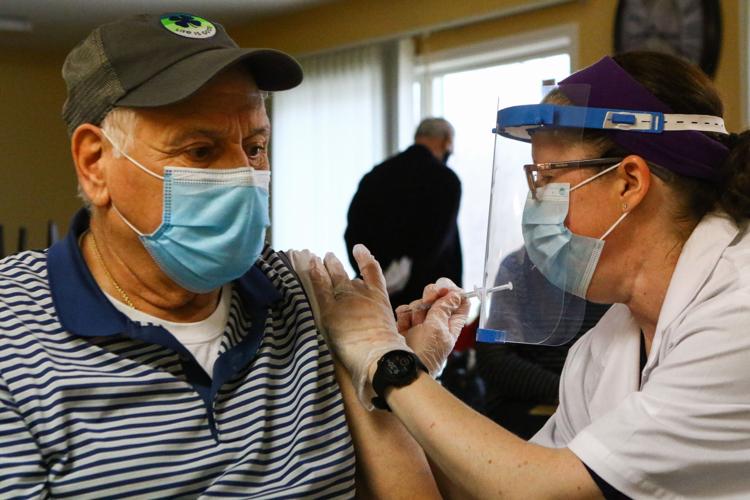 COVID-19 vaccine administered at AHEPA apartments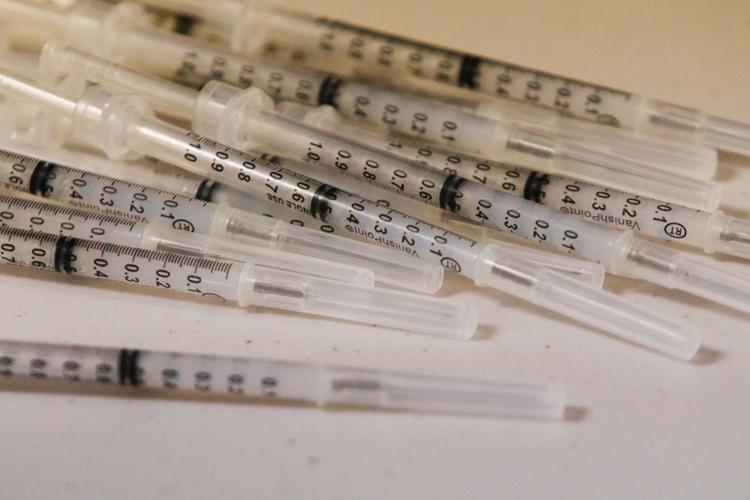 COVID-19 vaccine administered at AHEPA apartments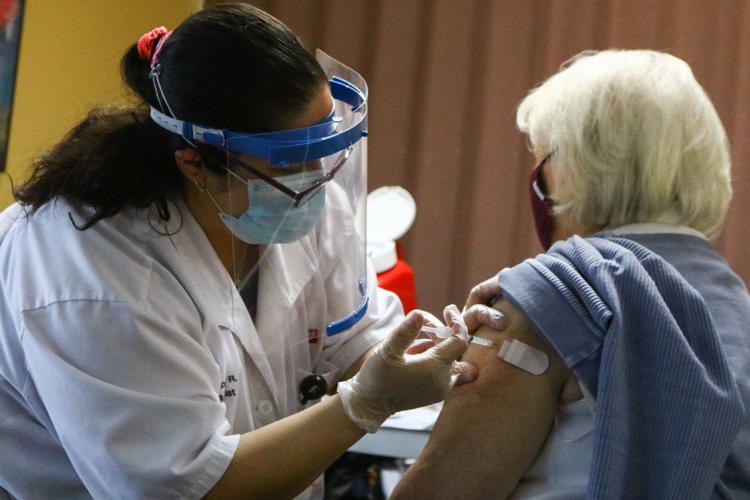 COVID-19 vaccine administered at AHEPA apartments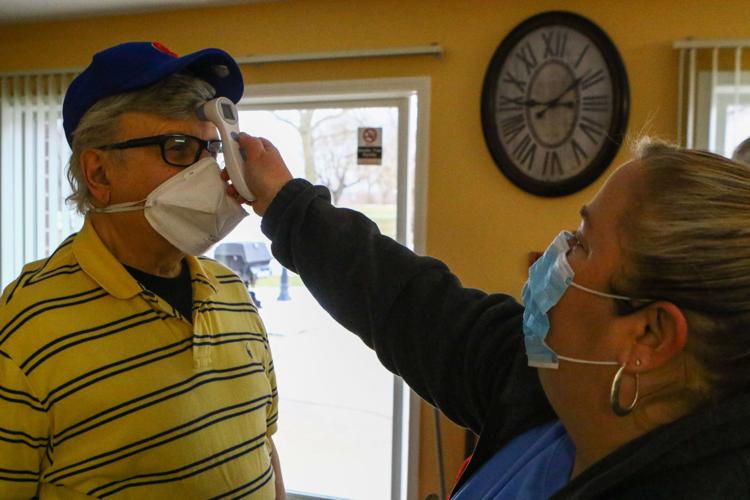 COVID-19 vaccine administered at AHEPA apartments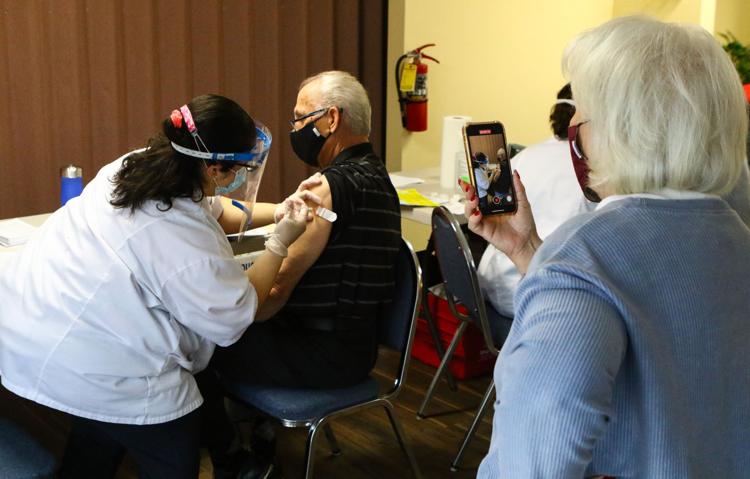 COVID-19 vaccine administered at AHEPA apartments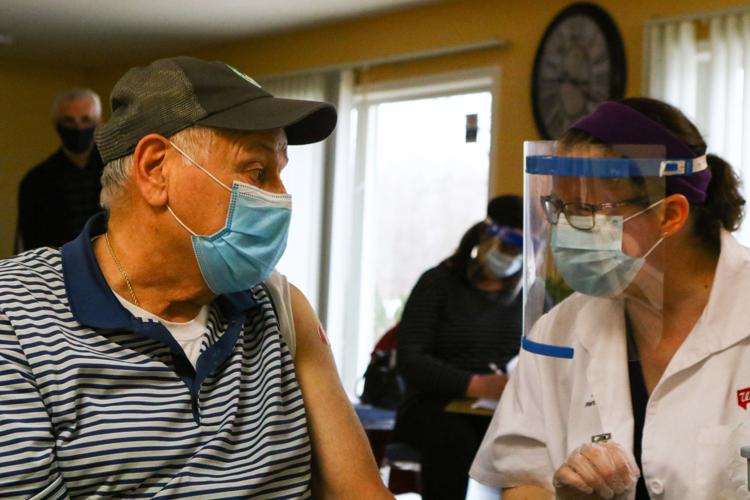 COVID-19 vaccine administered at AHEPA apartments
COVID-19 vaccine administered at AHEPA apartments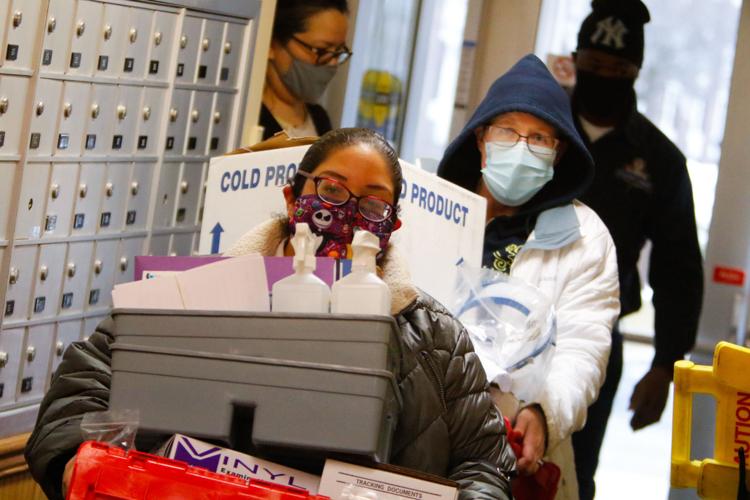 COVID-19 vaccine administered at AHEPA apartments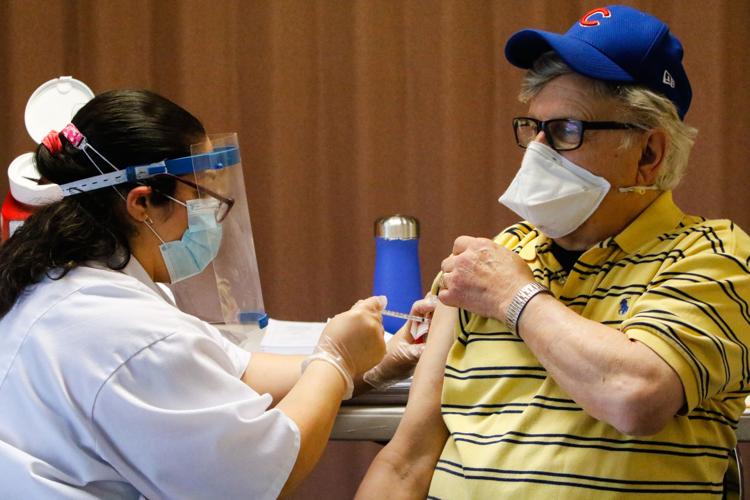 COVID-19 vaccine administered at AHEPA apartments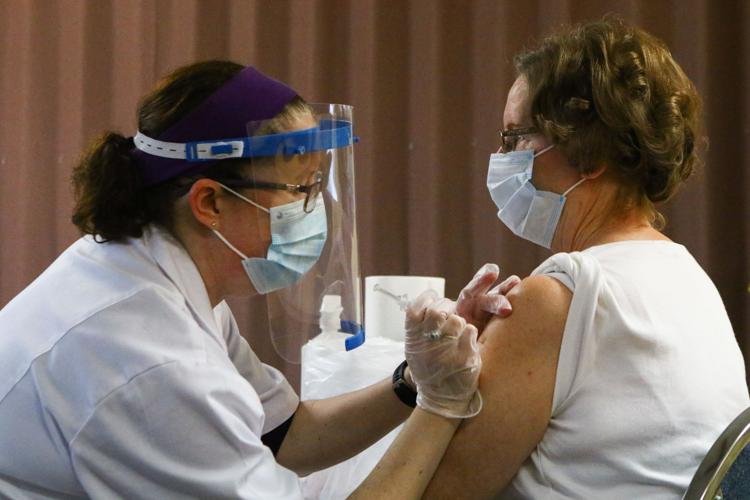 COVID-19 vaccine administered at AHEPA apartments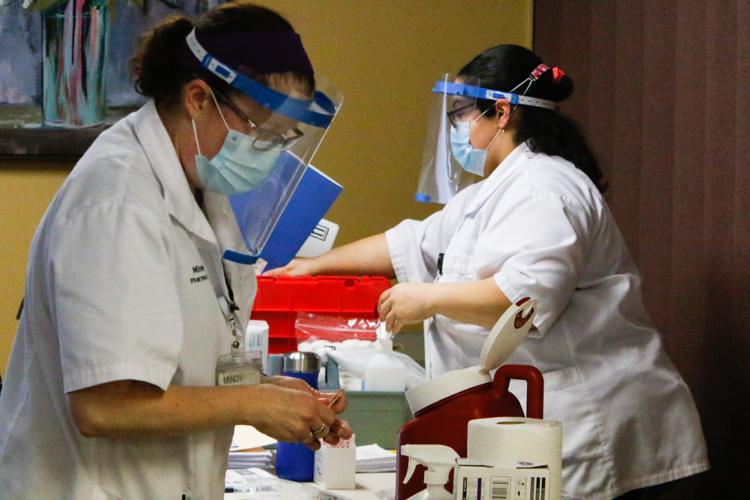 COVID-19 vaccine administered at AHEPA apartments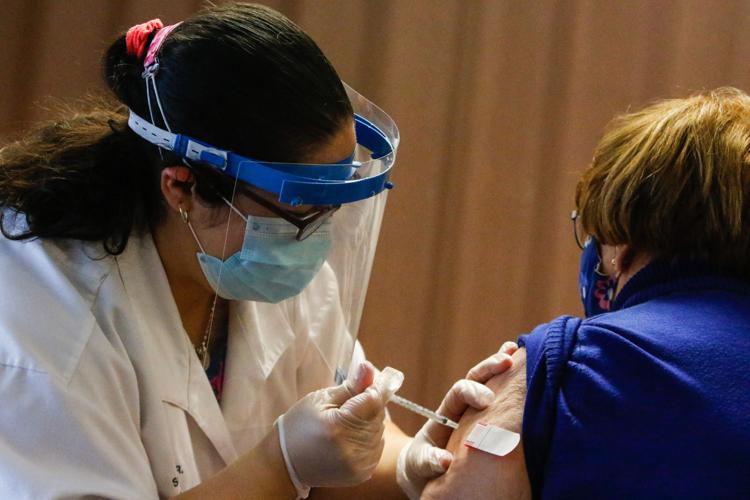 COVID-19 vaccine administered at AHEPA apartments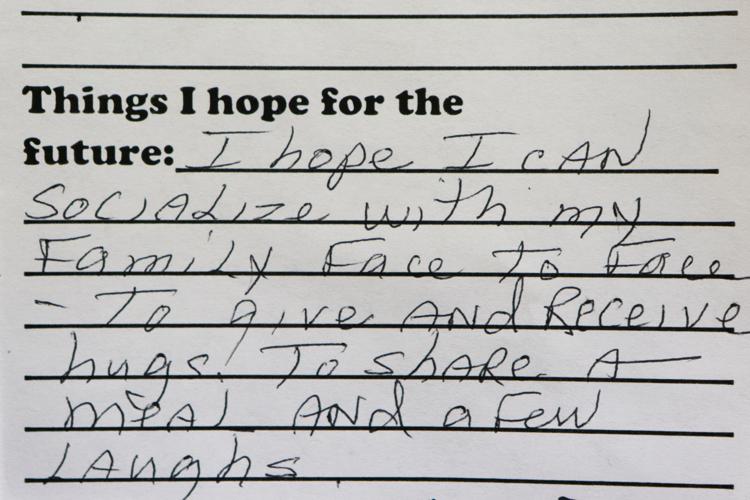 COVID-19 vaccine administered at AHEPA apartments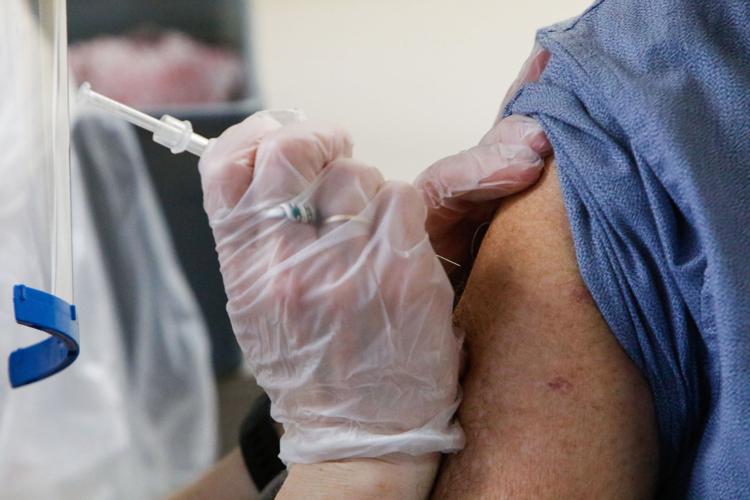 COVID-19 vaccine administered at AHEPA apartments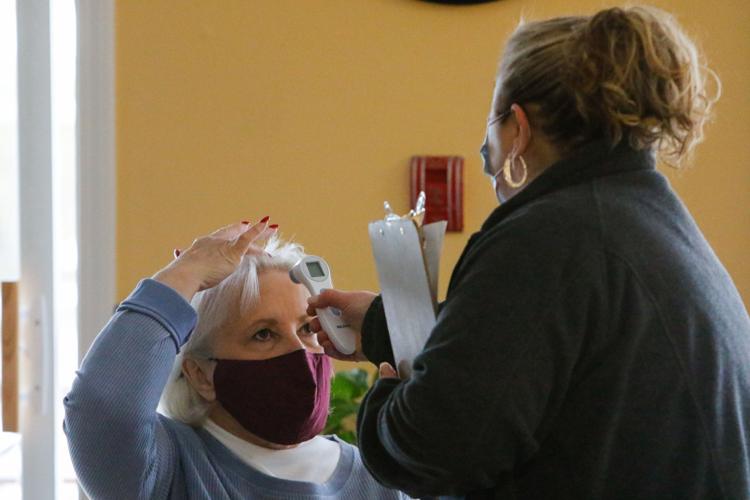 COVID-19 vaccine administered at AHEPA apartments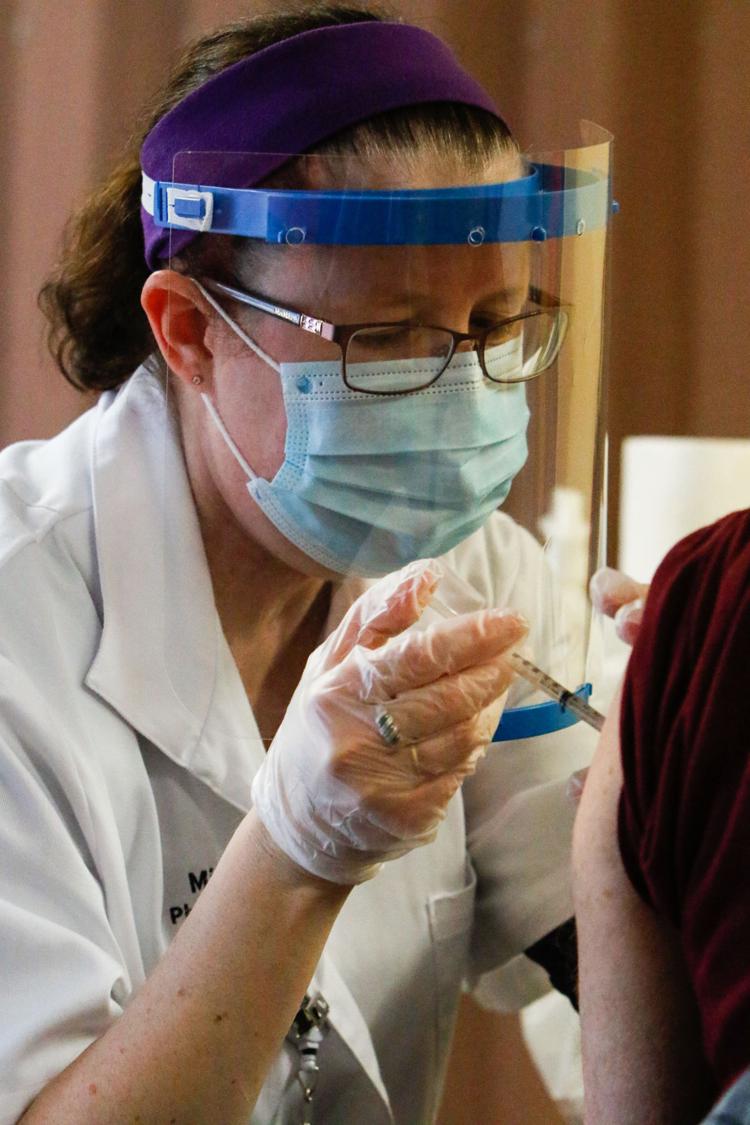 COVID-19 vaccine administered at AHEPA apartments