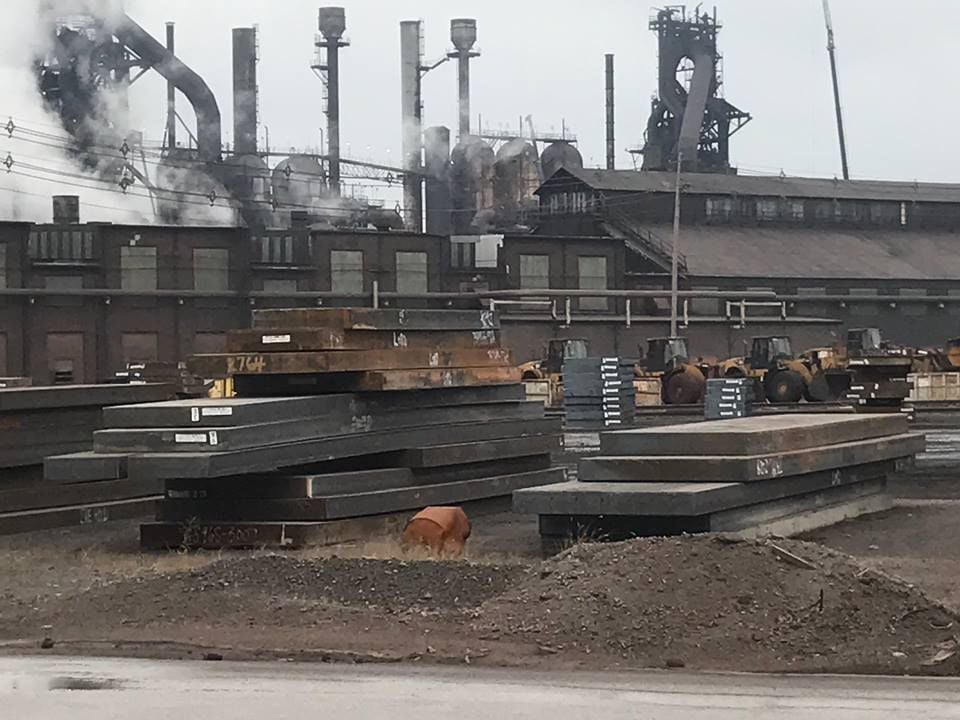 EAST CHICAGO — The state is fining the Indiana Harbor steel mill in East Chicago $21,000 for serious safety violations uncovered after a worker's death in July.
George Salinas, a 71-year-old man from Gary, was killed when he was struck by a coil tractor at the ArcelorMittal Indiana Harbor steel mill in East Chicago on July 21.
ArcelorMittal has since sold the steel mill on Lake Michigan, along with most of its U.S. operations, to Cleveland-Cliffs, Inc.
"The safety order was launched in regard to a workplace fatality the employer reported on July 21, 2020," said Stephanie McFarland, a senior public affairs consultant who represents the Indiana Department of Labor. "As for the penalty, that generally becomes the responsibility of the successor company."
The Indiana Department of Labor's Occupational Safety and Health Administration sent inspectors to the steel mill at 3210 Watling St. between July and mid-November.  They found workplace conditions the state determined do not comply with provisions of the state Occupational Safety and Health Act.
Inspectors found the steel mill "did not establish and maintain conditions of work which were reasonably safe and healthful for employees, and free from recognized hazards that were causing or likely to cause death or serious physical harm to employees in that employees were exposed to struck by injuries." They determined that steelworkers were exposed to hazards when they walked through a high-traffic area where the coil tractor was transporting steel coil.
The state fined the steel mill $7,000 for that safety violation and suggested the hazard be corrected by following the ArcelorMittal Mobile Equipment Safe Work Practices and Vehicles & Driving Requirements Standard.
The steel mill was fined another $7,000 after it was found that the coil tractor had no working horn, which was fixed during the inspection. A third $7,000 fine was levied after it was found that ArcelorMittal Indiana Harbor knew the horn wasn't working but operated the tractor in the #3 Continuous Annealing Line anyway.
"Industrial trucks were being placed in services after the examination showed conditions adversely affecting the safety of the vehicle," the Indiana Department of Labor said in its safety order. "Employees were exposed to struck-by hazards when defects found on the Royal Ram T600C/SP coil tractor, including a non-operational horn, was found, reported, and not immediately corrected."
The steel mill can object to the safety order and fines, which total $21,000.
Neither ArcelorMittal nor Cleveland-Cliffs responded to requests for comment.
Gallery: U.S. Steel's long history in the Region