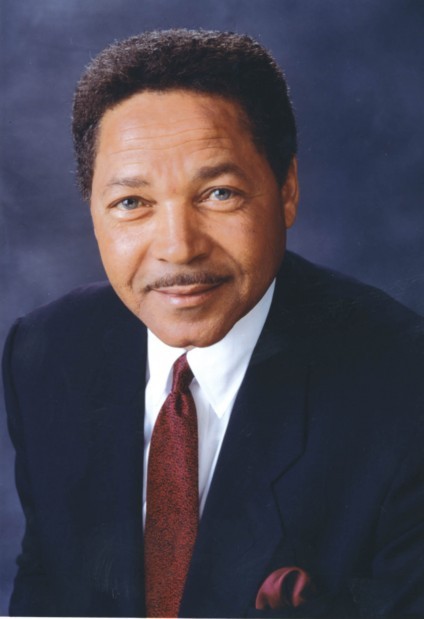 The wife of businessman Don Barden said he has late-stage cancer and is no longer able to manage his financial affairs, according to statements made in recent court filings in Michigan.
In cases filed earlier this week in Wayne County circuit and probate courts, Bella Marshall is seeking a legal separation of assets and for a court-appointed custodian to manage Barden's financial holdings. 
The company Barden founded, Majestic Star Casino LLC, owns and operates two gaming vessels and a hotel in Gary and casinos in Mississippi and Colorado.
Majestic Star Casino filed for Chapter 11 bankruptcy protection Nov. 23, 2009, in a Delaware federal court. While Barden remains chief executive of Detroit-based Barden Companies Inc., it isn't clear whether he has day-to-day responsibilities in his capacity as chief executive of Las Vegas-based Majestic Star Casino.
A circuit court judge already has ordered the couple must maintain their financial status quo and Barden can't amend or liquidate his life insurance policies, financial plans or assets during the legal action.
Marshall said in recent weeks, her husband often has appeared incoherent and unable to act rationally on financial and family matters. In court documents, she said Barden, 67, is a patient at a Detroit-area cancer treatment center and the cancer has spread to more than one part of his body, including his brain.
As a result of medications and treatments for Barden's condition, Marshall said he no longer has the physical or mental capability to effectively represent his interests.
However, a spokeswoman for Barden disputes Marshall's claim that he is incapable of managing his business affairs.
"Mr. Barden is both physically and mentally capable of managing his affairs and continues to do so. As this now involves a potential legal matter, as well as a personal one, we have no further comment," Darci McConnell said in an e-mail statement.
A message left with a representative for foundations bearing Barden's name in Gary weren't returned Friday.  
Marshall's attorney, Hanley Gurwin, said the cases were filed as measures to help protect Barden and his assets. The couple have been married for 22 years, and Marshall is chief operating officer of Wayne County, Mich.
"She knows what she's doing, and it's a rational decision," said Gurwin, of Dickinson Wright PLLC in Bloomfield Hills, Mich.
A circuit court hearing on whether a guardian should be appointed to represent Barden in the legal separation case is scheduled for later this month. A probate court hearing on a petition to appoint a conservator for Barden is scheduled for March 1.
A bankruptcy reorganization plan filed in September said once the company emerges from bankruptcy protection, Barden's ownership interest in the company would be terminated. Days later, Barden was in attendance at an Indiana Gaming Commission hearing in Indianapolis when the commission renewed licenses for the two Gary casinos.
But Marshall's allegations about her husband's health could "potentially throw a monkey wrench into any given proceeding," said Ed Feigenbaum, publisher of the Indianapolis-based Indiana Gaming Insight newsletter. Feigenbaum said other legal actions including one filed by the current operators of Majestic Star Casino against Barden could delay a bankruptcy resolution.
Last week, Majestic Star Casino filed a complaint associated with the bankruptcy case, claiming Barden changed the tax classification of Majestic Star Casino II in Gary without court or company approval.
The company said Barden's development filed a notice with the Internal Revenue Service to make the change between Nov. 23, 2009, and March 16, 2010. However, the result made Majestic Star Casino II liable for "millions of dollars in tax liabilities in 2010, and millions more going forward, for which it would not have been liable but for the revocation."
Company officials are seeking to restore the previous tax status, recover payments the company made and obtain monetary damages from Barden.