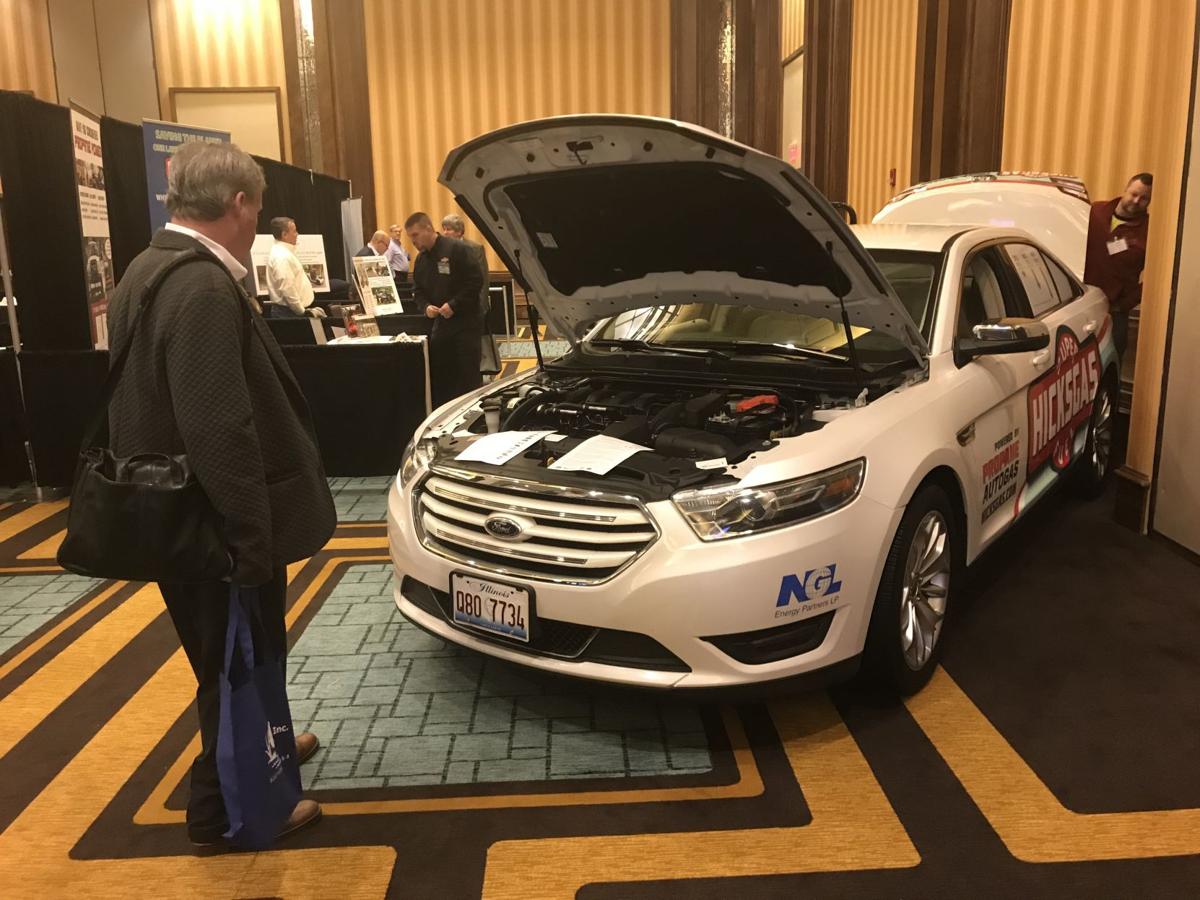 Normally, the state of Indiana offers about $500,000 statewide in any given year to assist businesses or local governments looking to convert fleets of older diesel vehicles to cleaner-burning alternative fuels.
But Indiana reaped a $41 million windfall from the Volkswagen emissions scandal settlement after the German automaker was found to be cheating on emissions tests. That money will be distributed to both the public and private sectors to clear the air by getting older diesel vehicles and equipment off the road in favor of more environmentally friendly options.
The Indiana Volkswagen Mitigation Trust Program and the Indiana Volkswagen Mitigation Trust Fund Committee are now soliciting proposals for the first round of funding, which makes $9.83 million available for clean diesel vehicle projects.
Both businesses and local governments can apply for funds to convert old diesel fleets to new diesel or alternative fuels like compressed natural gas and propane. Grants will help fund the conversion of commercial trucks, freight switcher locomotives, airport ground support equipment and marine and stevedore equipment, such as ferry and tug boat marine engines, high-capacity forklifts and other port cargo handling equipment.
The Indiana Department of Environmental Management will review and prioritizes projects, looking at criteria like effectiveness, transformational potential, total emission reduction and air quality benefits. Companies, school districts and other local governments have until June 17 to submit proposals for a share of the funds.
Shawn Seals, senior environmental manager of the Indiana Department of Environmental Management Office of Air Quality, said some projects may only be partly funded, and encouraged any interested parties to submit proposals during subsequent phases if they don't land any grant money the first time.
"There's more opportunity with more available funds," he said. "It also is worth noting the Volkswagen funds can be used as a match toward federal funds."
South Shore Clean Cities Executive Director Carl Lisek said his group was working to facilitate applications from many organizations in Northwest Indiana. Many large diesel users in the Region already have used state-administered funds to convert fleets of buses and vehicles to cleaner alternative fuels that emit less, including in Hobart, Michigan City and LaPorte.
"There are a multitude of opportunities such as with forklifts at the port," he said. "Any large user of diesel, whether steel mills or logistics organizations, could use this funding to become more efficient and clean up the air. It benefits air quality while creating more economic development opportunities."