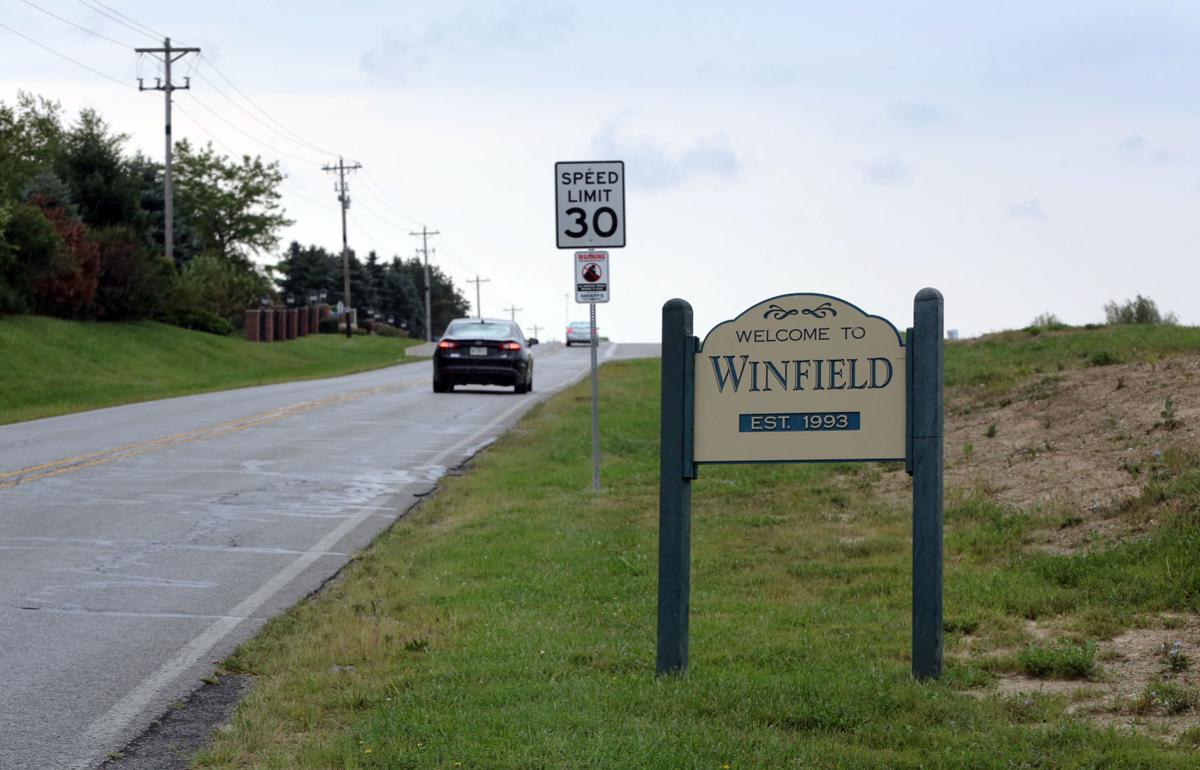 WINFIELD — An ordinance to ban smoking in all public places in the town was approved unanimously by the council Tuesday despite protests by several bar owners, who said it would have a severe impact on their businesses.
The ordinance, which will go into effect April 1, drew a near-capacity crowd of about 45 people to the town hall. Two bar owners presented petitions against the ordinance, but the new law had the support of one of the residents at the meeting and from representatives of the Lake County Tobacco Prevention and Cessation Coalition.
Cynthia Boger, of Mighty Mick's, said she fears losing a lot of customers to bars in other nearby communities that allow smoking.
"You are taking my life away," Boger said. "I'm don't smoke and I hate it, but it's not fair to take away everything I have."
Cheryle Klimczak, of Gator's Bar and Grill, said she's seen first hand what becoming a non-smoking establishment will do to her business. She said they tried going non-smoking once before, but the bar was losing $6,000 to $11,000 a month and her bartenders quit. Customers didn't want to go outside to smoke and non-smokers didn't support the business. The business would get almost no customers in winter, she said.
After switching back to smoking, it took 10 months for the business to return, and it has increased every year since then, Klimczak said. She added that the customers are local residents who just want a place to relax after work, and she asked the council to consider a compromise to allow businesses that allow smoking now to be allowed to continue to do so.
"I feel the community has already stated their choice," she said.
Bill Tucker, another bar owner, said he spends thousands of dollars on devices to remove the smoke and presented petitions against the ordinance saying the council's claim of creating a level playing field for all businesses wasn't valid because the playing field already is level.
"I don't smoke, but obviously the people of Winfield like to smoke," Tucker said.
Like the other three bar owners, John Bernard of Boz'z Place said he doesn't smoke but a similar action in Hebron ended with everything closing.
Resident Cathy Walsh said she would patronize non-smoking establishments because she is so sensitive to the smoke she has a severe adverse reaction to someone smoking in another car at a traffic light, and the smoking residue from an employee where she works also affected her, even though the person went outside to smoke.
"I'm probably the most hated person in the room," Walsh said. "I'm a big supporter of local businesses but I can't go into those with smoking."
Irene Boone Phillips of the tobacco prevention and cessation coalition said the ordinance will provide protection for the employees of these businesses, who often have little choice about where they can work. They go where the job is, Boone Phillips said.
Councilman Dave Anderson, whose father died from the effects of secondhand smoke, said numerous studies over the past decade or more have shown ordinances like the one Winfield was considering have little or no effect on businesses and, in many cases, create an increase in business.
"Everyone has a right to breathe smoke-free air where they work or in public places," Anderson said. "The state legislature has continually watered down the state law and left it to the towns and cities to pass their own laws."
Gallery: How much do council members get paid in NWI?